The lakeside town of Taupo in the middle of New Zealand's North Island is one of the most beautiful and tranquil places to visit in the country of sheep and hobbits. The lake is actually an active rhyolitic volcano, which has produced two of the world's most violent eruptions in recent geological history. The marvelous lake with the crystal clear water is also the largest lake in New Zealand. The whole area provides it's visitors with various activities like hiking, fishing, lake cruises and many others. But before you decide to visit New Zealand check the essential packing list for it!
Where to stay in Taupo?
We were staying in the centrally located Base Hostel. Important to mention; Taupo is a very tiny town with numerous lovely cafés and restaurants, so everything is just a stone's throw away. Base hostel is relatively new, rooms are very modern and the walls are still white. In the kitchen area guests are provided with all possible equipment and even a spacious deck, where you can enjoy your breakfast under the hot sun. The hostel would be ideal if not only for one essential thing: sleep. It's located just above the Element Bar, which is part of the hostel. It starts to play incredibly loud music from 6pm – 2 am. If you think you can sleep through this, then you are mistaken! The locks on the doors are made out of huge metal card readers and to close it quietly is impossible. It means after 2 o'clock you will hear banging of the doors until at least 8am.
Things to do in the evening in Taupo
We started our journey in Taupo with the famous boat cruise to the Maori Rock Carvings. The 14-metres artwork above the deep water was completed in 1980 by the team of four artists and is only accessible by boat. We decided to visit this attraction with Ernest Kemp Cruise and it was a great choice! We went on the evening trip at 4:30 and were spoiled with a cozy vibe, heaps of wine & beer, pizza and even some delicious treats by the end of the almost 3h long trip. We could enjoy a gorgeous sunset and get very close to the carving to take amazing pictures. The tours are organized by a lovely couple who made our little trip memorable.
Bungy Jumping & Tandem Swing in Taupo
The perfect way to start your day is to be picked up by the Taupo Bungy Team from the place you stay in the morning and to dip your head into the mesmerizing Waikato River from 47 meters high. Adrenaline rushing through your veins will work better than the strongest coffee you know! I did my Bungy Jump with Taupo Bungy for the first time and I think it's much better to know that there is water underneath, so there is still a possibility to survive! I've also tried the Tandem Swing and both of the experiences are definitely memorable and exciting. Nevertheless I believe that Bungy is more of a test on how courageous you are and the swing is more about enjoying the butterflies in your stomach and a picturesque view! So don't think twice if you are in this region, collect all your bravery and do it! YOLO!
Free Walks in Taupo
After thrills and spills you will be able to skip around like an energizer bunny, so it's an ideal time to go to see the Huka Falls. Just follow the path next to the river in the opposite direction from the town. It's one of the best free walks in New Zealand that will lead you to the natural hot springs first. After 30 minutes of walking you can soak into the hot bubbling water in Otumuheke Stream at Taupo's Spa Park. Just don't forget to grab a towel, swimwear, a pick-nick basket and 1-2 or even more friends. It's better to arrive in this place to be in the morning, because the hot pools are famous but very tiny, so many locals and tourists want to enjoy them too.
The famous Huka Falls, one of the Taupo's highlights are another 45 minutes away from the natural hot springs. On a sunny day the water on the lakeside walk is crystal clear blue and very inviting. If you have thick skin and are not afraid of the cold then don't hesitate to jump in. I didn't do it, I enjoyed the walking track alongside and the views from the platform when we reached the waterfall. Huka Falls doesn't look like the waterfalls that we all know, the 220,000 liters of water per second flow horizontally. Waterfalls are genuinely beautiful but the sound of a steady rhythm has something peaceful and magical about it. It's a great spot to immerse into the tranquility of the nature.
Restaurant in Taupo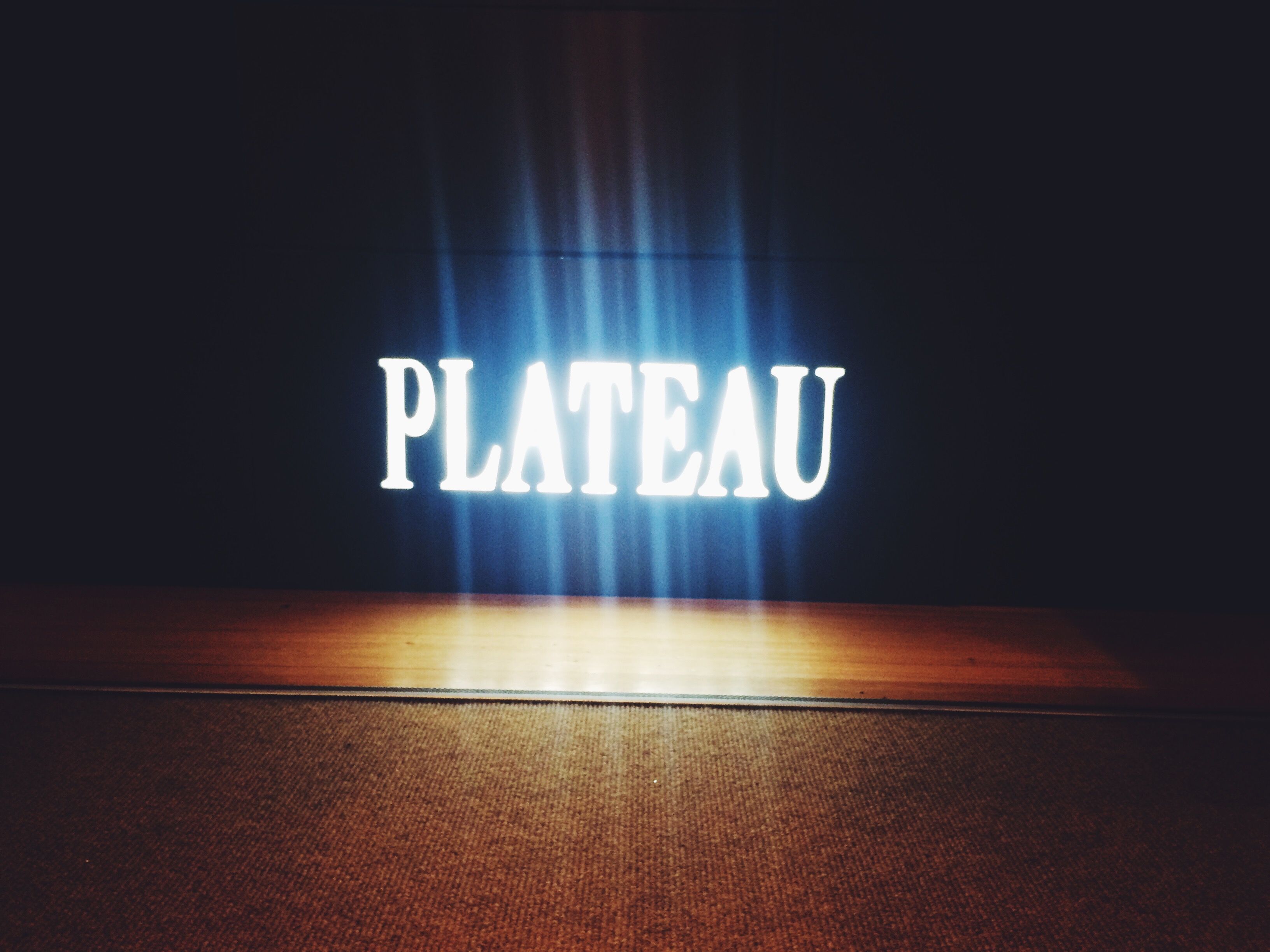 In Taupo you are spoiled for choice when it concerns eateries. The town is tiny but it offers numerous great possibilities to have sumptuous and huge portions of delightful food. The only challenge is if you are not keen on eating fish&chips you might have to pay fair amount of money for your meal. Withal we discovered a marvelous restaurant where casual and fine kitchen meet each other: Plateau.
We had two different mains: Angus Beef Eye Fillet with truffled potato, portobello mushroom, shallots, charred baby leeks, baby carrots, madeira jus and Fish of the Day, Pan Served Snapper with camera fondant spinach, baby carrots, fennel, orange slaw, sundries tomatoes and salsa verde. The steak was juicy, tender and full of flavors accompanied with a delicious dark sauce. An epitome for the steak lover. The fish was done on point and the ensemble of the various culinary treasures made the whole dish very interesting and tasty.
After the sumptuous mains we couldn't resist to try some desserts. We decided to take two classical variations: Vanilla Bean Crème Brûlée and Chocolate Fondant
with doris plum & creme fraiche ice-cream. And it was the best decision! The Creme Brûlée was perfectly smooth and crunchy on top. The Chocolate Fondant was right on point: hot and intense with a meltingly soft centre. In one word: Divine!
Private Tour with Real Kiwi
We came to visit Taupo by bus but there are various magnificent spots in the surroundings of the harmonious lake. We were lucky that we could find Alex, who organizes private tours to the different attractions around Taupo and Rotorua in her spacious and comfortable four-wheeler. Alex is a lovely woman, who knows a lot of facts about the area, she will take care of you, provides you with snacks and will keep you hydrated. She can adapt the tour to your wishes the way she did with us. We wanted to visit Orakei Karako and afterwards head to Rotorua. Alex made our wishes come true easily!
We also needed Alex's transport help because you can only reach the geothermal treasure of nature Orakei Karako by car. It takes 25 minutes to drive from Taupo or 45 minutes from Rotorua. It's a volcanic colorful world of geysers, hot springs, mud pools and silica terraces. To get to the untouched geothermal paradise you need to take a ferry which will bring you to the other side of the lake. Don't worry, it's all included in the acceptable price of $36.
On your 1h self-guided tour you will discover 23 active natural geysers, numerous bubbling hot springs and the Ruatapu Cave. This impressive natural cave has a jade-green pool, which is thought to have been used as a mirror by Maori women for ritual preparations. It's also one of the picturesque geothermal areas that doesn't have so many visitors because of it's hidden position. This means you won't feel crowded when you enjoy the native bushwalk. I would recommend to everyone to visit Orakei Karako, see the stunning beauty of geothermal park and it's vibrant colours with your own eyes!
To have a perfect trip visit another  another geothermal treasure of New Zealand's North Island: Rotorua. It lays very close to Taupo.