So you collected your courage and decided to leave your comfort zone and travel in quixotic Australia for one year so it's time to pack! Great, I'm proud of you, that you said "no" to monotone survival city life and "yes" to adventures! The hardest challenge to apply for the work and travel visa and book tickets to Down Under is done, another delicate task is packing. It seems to be complex to put all necessary items in one backpack or suitcase but believe me it's easier than it seems to be. The good news: half of the things that you planned to take, you can leave behind. Furthermore you are going to a beautiful country with various shopping opportunities.
Essential items
Visa printed out
Bank statement, especially if you have a one way ticket
Credit card
Cash
Passport
Mobile phone
Driving License and ID (in Australia authorities are very strict with foreign ID's, you should always have your passport or ID+driving license with you to enter a club)
Suitcase or backpack?
It definitely depends on your travel taste. There is no obvious answer to this question because both suitcase and backpack have their own pros and contras. In my opinion a suitcase is a benefit: You don't have to put it on your back, it's cheaper than a good backpack, you can find what you are searching for in a suitcase faster than if you would use a backpack. Furthermore I've never had a situation where I would struggle to pull my bag.
If you feel like you want to be a real backpacker and nothing will change your mind to get an adventurous backpack, then get a qualitative 60 liters one.
Electronics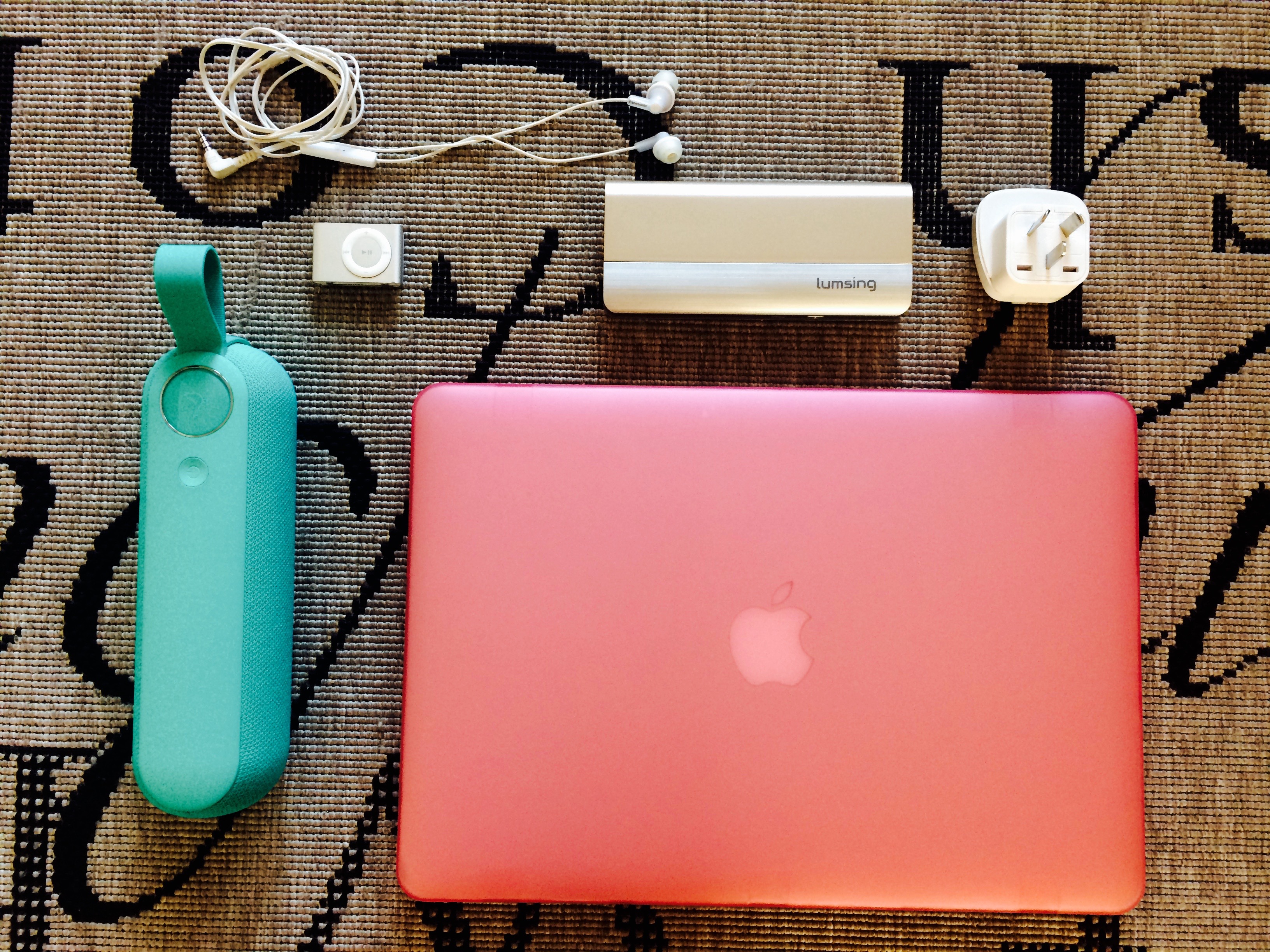 Laptop
Camera, if you want to act like a pro
Australian two pin adaptor for your chargers
Power bank
For a perfect soundtrack for an adventure, my personal favourite speaker Libratone
Head Phones
Go Pro
Little extra for girls: Hair straightener
MP3 Player
Torch
Toiletteries
Toothbrush and toothpaste
Shampoo, you can also use it as a shower gel
The sun is very aggressive in Australia, take a very good sunscreen with 50 SPF
Hairbrush
Razors
Travel, fast dry towel
First Aid medication
Moisturizer or coconut oil, it's perfect for everything
Cotton wool, cotton sticks
Make-up ( basics )
Make-up remover
Deodorant, parfume
It's important to consider the time of the year that you'll be traveling. The winter in Down Under starts in July and the summer in January. I would suggest you to chase after the sun, it means to travel along the east coast for example when it starts to get chilly in the South. The result: you won't need to pack a lot of winter clothes. Australia has numerous possibilities to experience it's nature, that's why there is no need to take any precious or very expensive clothes.
Shoes
Sport shoes
Flip flops
Sandals, casual shoes
Dress shoes
Beach, please!
Sunhat
Sun glasses
Towel to lay on the sand
2 Bikinis
If you want to learn surfing, bring 1 monokini
2 shorts
A few T-shirts
2 skirts and dresses
Other important things
Sleeping bag
If you smoke cigarettes take some with you,  because in Australia it's extremely expensive + lighter
2 pullovers
2 long pants
5 pairs of socks
3 bras ( black, white, colorful ) + panties
tights
Waterproof jacket
Travel umbrella
Sleep wear (you are going to spend a lot of time in share apartments and hostels)
This is the list based on my personal experience of traveling in Australia. If you would like to share your opinion or suggestion regarding this packing list, feel free to do so! Together we can build the ideal traveling support for future conquerers of Australia.