Montreal, a vibrant city in the heart of Quebec, offers a rich tapestry of culture, cuisine, and natural beauty. With three days to explore, you can immerse yourself in the best that this city has to offer. From culinary adventures and outdoor excursions to art exhibitions and historical landmarks, Montreal has something for every traveler. Here's a comprehensive three-day itinerary to ensure you make the most of your unforgettable long weekend in Quebec.
Before you decide to explore the city I would definitely recommend to get 5 Attractions Pass for Montreal online. You will be able to visit the main attractions like McCord Museum, Biosphère, observation wheel La Grande Roueand, Botanical Gardens, Biodome, and Ecomuseum Zoo and you can even join a river cruise, rent a bike, or enjoy a guided tour! You will not only be able to save money but your time: There is no need to stand in the queue because you will have your ticket already!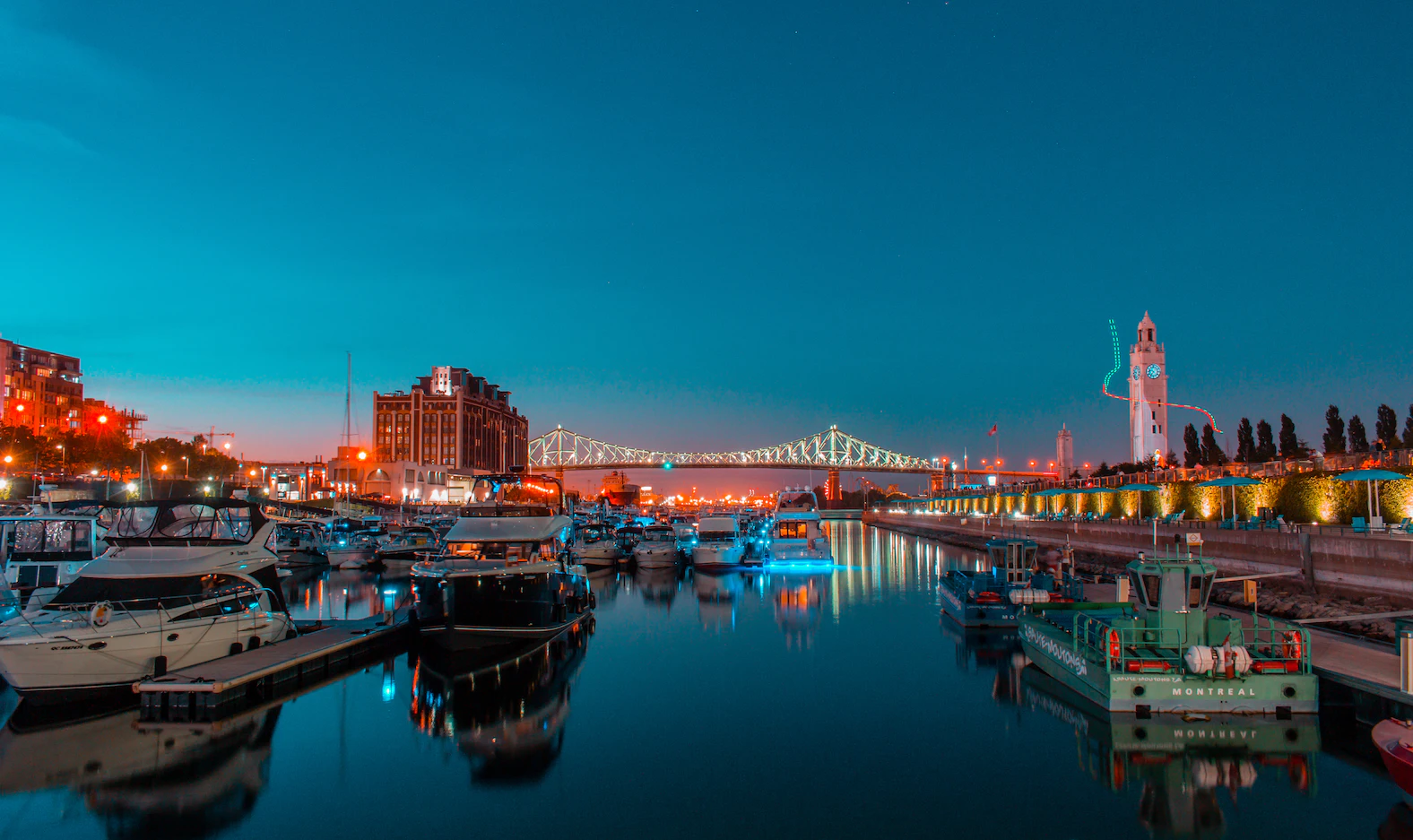 Interesting Facts About Montreal
Montreal is one of the largest French-speaking cities in the world. The first is Paris.
Montreal is known for it's bagels, which are said to be even better than in New York City!
Hockey is very popular in Montreal, and the city is home to the Montreal Canadiens, one of the most successful teams in NHL history.
There are more than 1.6 million people from over 200 different ethnic groups.
The lowest temperature ever recorded in Montreal was -37.8°C (-36°F) on January 15, 1957.
The City of Montreal produces 85% of the world's maple syrup.
Getting Around Montreal
Getting around Montreal is convenient and efficient, thanks to the city's well-developed transportation system. Here are some of the key modes of transportation and tips for navigating Montreal:
Metro & Bus: Montreal's metro system is one of the easiest and fastest ways to get around the city. The metro has four lines that connect various neighborhoods and major attractions. It's clean, safe, and reliable. You can purchase single tickets or multi-day passes, which offer cost-effective options for tourists.
Biking: Montreal is a bike-friendly city with numerous dedicated bike lanes and paths. You can rent a BIXI bike, explore the city's bike-sharing program, or bring your own.
Taxis, Car rentals: Taxis are readily available in Montreal, and ride-sharing services like Uber operate in the city.
Trains: Montreal is well-connected to other Canadian cities by train. Via Rail offers routes to cities like Quebec City, Ottawa, and Toronto. The Central Station (Gare Centrale) is the city's major railway terminal.
Where to stay in Montreal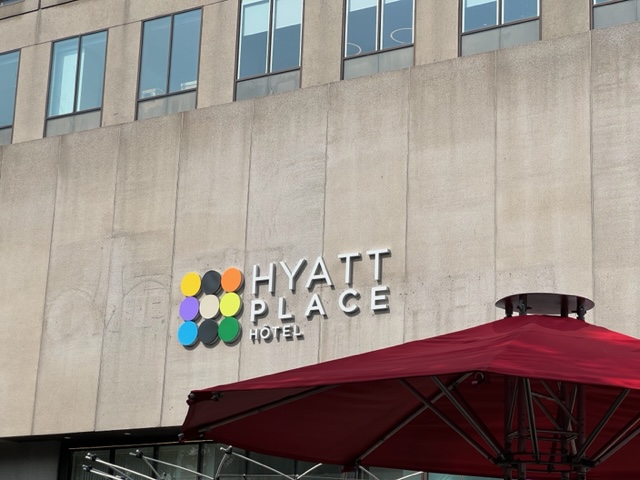 Choosing to stay at Hyatt Place Montreal was a fantastic decision for our trip! Let me share the reasons why:
First and foremost, the hotel's prime downtown location made exploring the city incredibly convenient. Whether we wanted to soak in the historical charm of Old Montreal, immerse ourselves in cultural experiences at Place des Arts, or enjoy the vibrant nightlife on Sainte-Catherine Street, everything was within easy reach.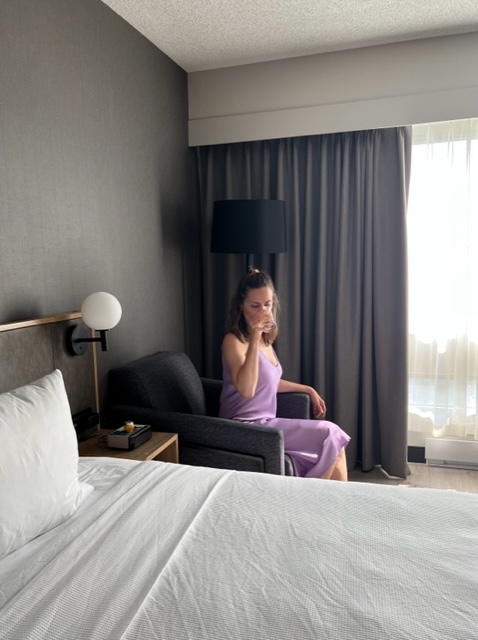 The rooms at Hyatt Place Montreal were spacious, elegantly designed, and incredibly comfortable. The beds ensured a restful night's sleep, and the well-appointed bathrooms added a touch of luxury to our stay. What truly stood out, though, was the exceptional staff. They were not only professional but also friendly, always going above and beyond to ensure that we had everything we needed to make our stay enjoyable.
Traveling with our child, we particularly appreciated the hotel's indoor pool. It provided the perfect space for the whole family to relax and have fun after a day of exploring the city.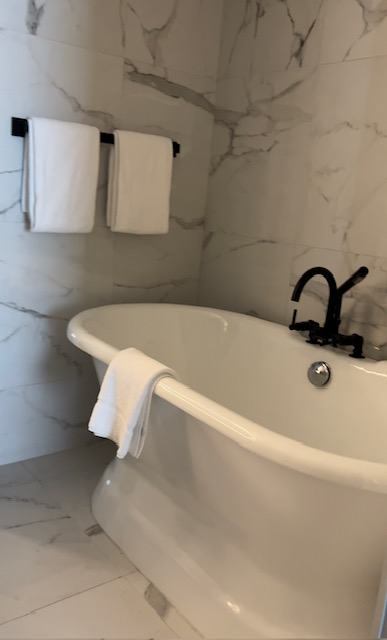 And let's not forget the delightful breakfasts! Each morning, we started our day with a fresh and delicious meal. The breakfast spread offered something for everyone, from a wide range of choices like fresh fruit, yogurt, granola, to heartier options like eggs, hash browns, and waffles. My personal favorite had to be the pancakes with roasted almonds and maple syrup, paired with sweet watermelon.
Long Weekend in Montreal
Day 1: Discovering Montreal's Heritage and Flavour
"Hidden Gems" Bike Tour with Fitz Montreal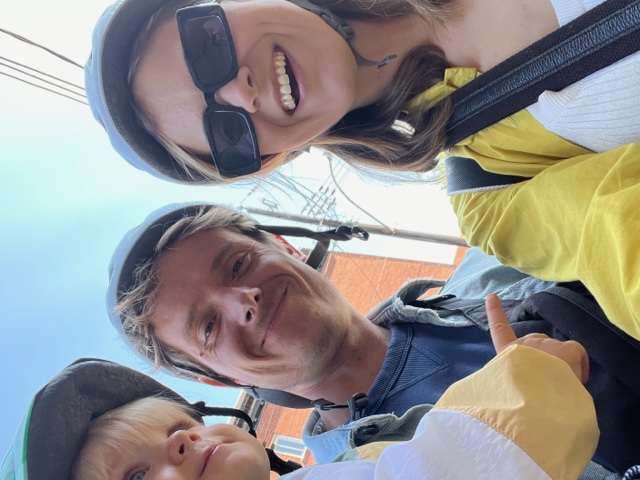 Our first day in Montreal started with an exciting bike tour led by Fitz Montreal, a local guide passionate about showcasing the city's hidden gems. We met up at 10am at their shop and were introduced to our charming tour guide and other curious tourists who were joining the tour. We received great bikes, helmets and even baby seat for our 1 year old son.
What I truly love about biking tours is that you'll discover unique neighborhoods, secret alleyways, and quirky street art that you might otherwise miss. We were pedalling through the vibrant streets of Little Italy, got to know more about the rich Italian heritage that has shaped this neighborhood. The roads were flat and it felt safe to bike around.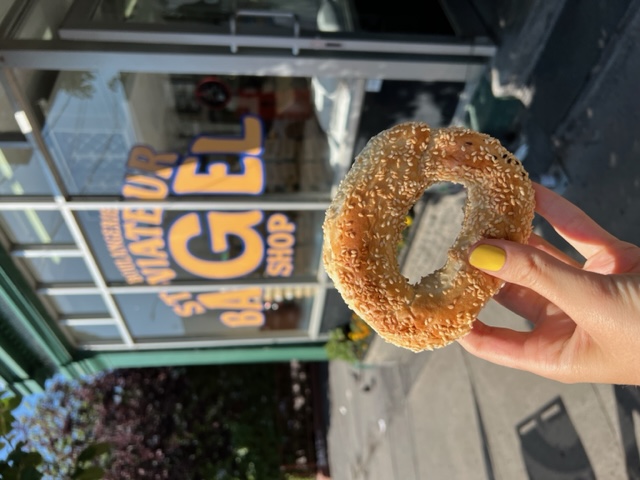 It was time to indulge in one of Montreal's most beloved culinary treasures: bagels. We stopped at the iconic St-Viateur Bagel. What is so special about this place? St-Viateur Bagel has been hand-rolling and wood-fire baking bagels using traditional methods since its inception in 1957. This commitment to preserving the authenticity of Montreal-style bagels has made them an iconic part of the city's culinary heritage. And they are just delicious!
Our last stop was Jean-Talon Market, a vibrant and beloved marketplace in Montreal. We had 30 minutes time to walk around and observe an array of colorful fruits, vegetables, herbs, and spices. The market's offerings change with the seasons, providing a true reflection of Quebec's agricultural calendar. Beyond fresh produce, the market is home to numerous artisanal food producers and vendors like locally made cheeses, bread, pastries, charcuterie, and more. It's actually an awesome gathering place where people come to shop, dine, socialize, and celebrate local culture.
In essence, the "Hidden Gems" Bike Tour with Fitz Montreal promises a unique, engaging, and enriching experience that allowed us to see Montreal from a fresh perspective. I also think that joining a bike tour is an excellent opportunity to meet fellow travellers who share your curiosity and sense of adventure!
La Grande Roue de Montréal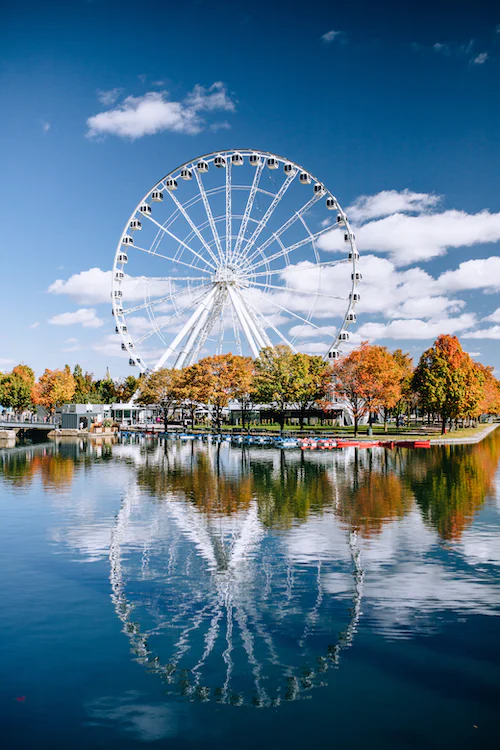 Afterwards we headed to La Grande Roue de Montréal to enjoy famous panoramic views of Montreal. This iconic observation wheel, located in the Old Port, offers climate-controlled cabins, making it a comfortable experience year-round. We had an exceptional experience, thanks to it's unique glass-enclosed gondolas that allowed us to see not only the breathtaking views of the city's skyline but also the ground beneath our feet. This distinctive feature definitely adds an extra layer of excitement!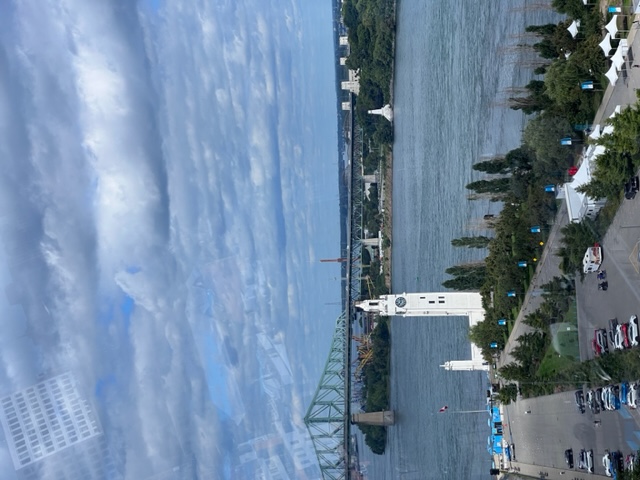 As you ascend to the top in one of the spacious gondolas, you're treated to a 360-degree vista that showcases the city's stunning skyline, the majestic St. Lawrence River, and picturesque Old Montreal. We were visiting it during the day but I honestly can imagine that in the evening it's even more stunning. It's doubtlessly an ideal spot for a romantic outing or to capture Instagram-worthy snapshots.
Whether you're an adventurous traveler or a family looking for an engaging outing, this attraction offers an exceptional way to explore Montreal from a captivating vantage point.
The best way to get to know the city better is of course with the local guide. That's why we joined the "Guidatour". It was like stepping back in time and immersing yourself in the rich history, culture, and charm of this iconic neighborhood.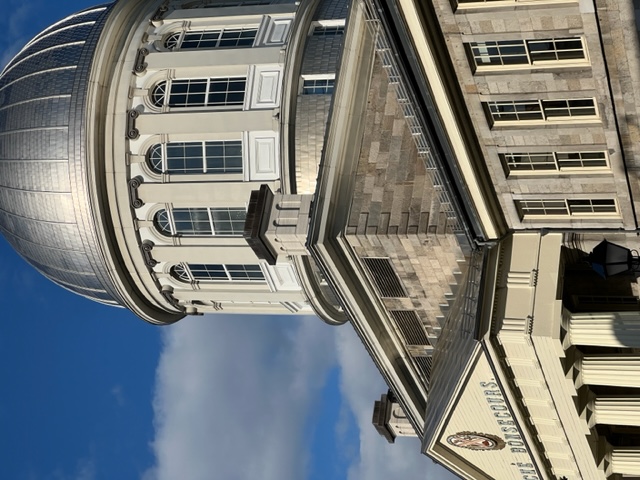 First and foremost, the knowledgeable and passionate guides from Guidatour bring the history of Old Montreal to life. As you stroll through the cobblestone streets and historic squares, their engaging storytelling and deep insights into the city's past transport you to bygone eras. We learned about the earliest settlers, the significance of the architecture, and the evolution of Montreal from a French colonial outpost to a thriving metropolis.
We had the opportunity to admire stunning architecture that spans centuries, including well-preserved 17th-century buildings juxtaposed with elegant 19th-century structures. The tour took us past landmarks such as Notre-Dame Basilica, Place Jacques-Cartier, and City Hall. Along the way, we also discovered hidden gems, charming boutiques, and quaint cafes that give Old Montreal its timeless allure.
One particularly intriguing aspect that I've learned during this tour is that French Canadians are distinct from the French in France. It's a unique North American community with it's own culture, history, and identity that happens to speak French.
Notre Dame Basilica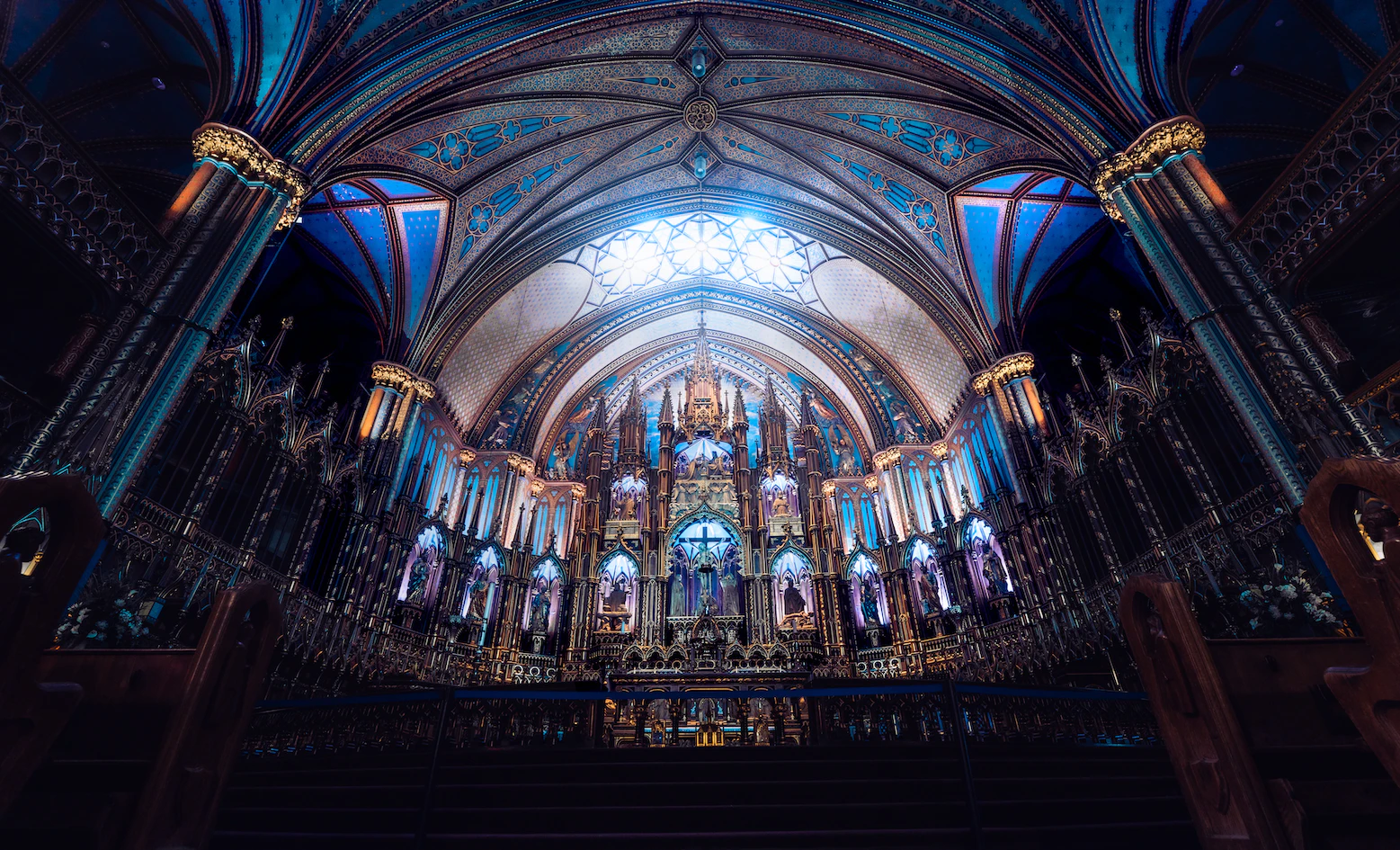 It's time to wrap up the day with a visit to the stunning Notre Dame Basilica. This architectural masterpiece is renowned for its intricate interior, featuring a dazzling combination of colours and a remarkable pipe organ. We haven't done it but I would definitely recommend to attend a musical event: visual and musical immersion, the AURA experience at Notre-Dame Basilica. Definitely get tickets online because they are always sold out! Otherwise simply take a moment to appreciate the beauty and serenity of this iconic house of worship.
Day 2: Mont Royal, Art, and Beer Tasting
Mont Royal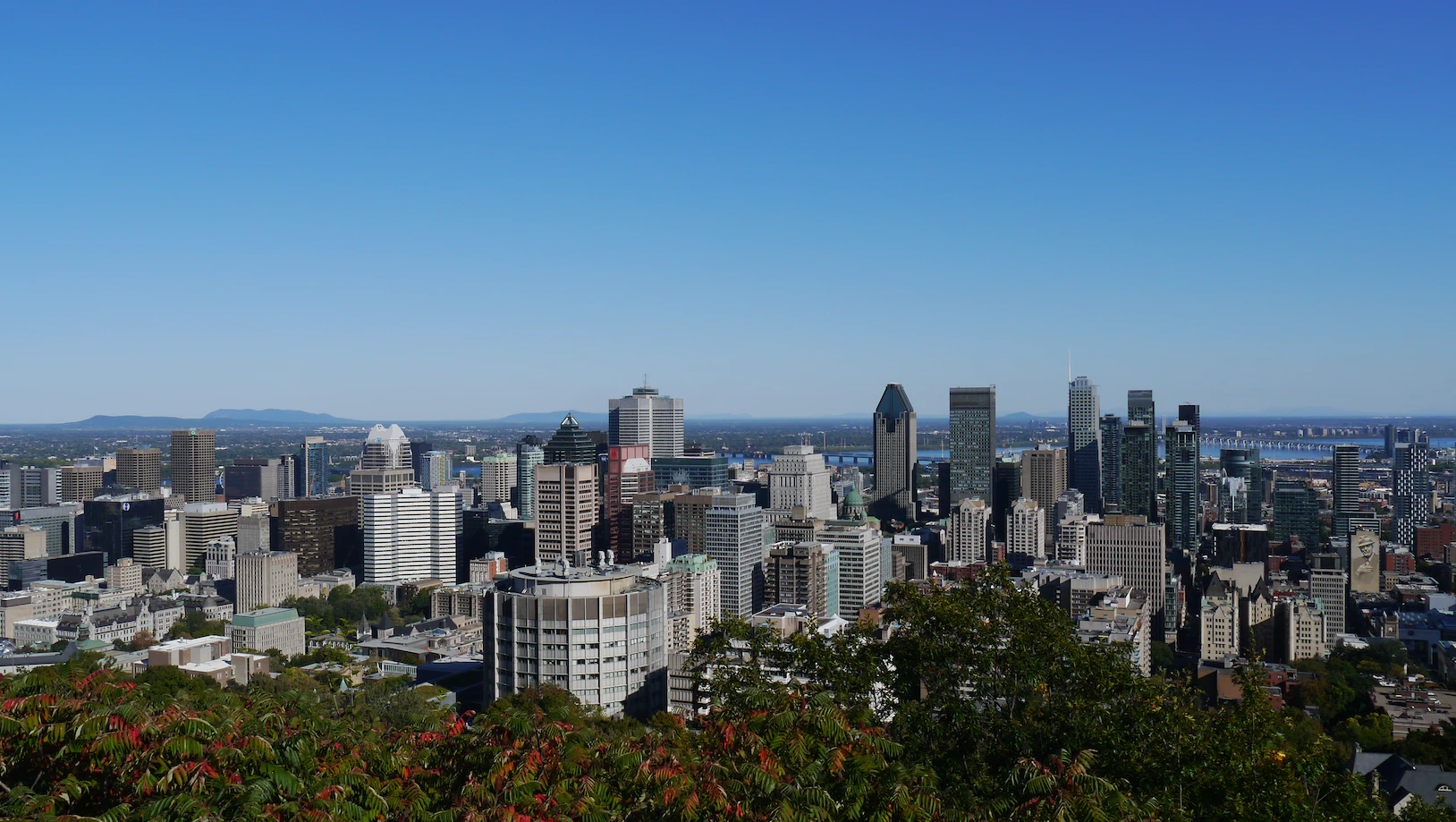 Start your second day with a visit to Mont Royal, the iconic mountain that overlooks the city. Begin your ascent by taking a leisurely hike or, if you prefer a quicker route, hop in a taxi or rideshare to reach the summit. Once at the top, you'll be rewarded with breathtaking panoramic views of Montreal. Take your time to explore the mountain's beautiful park, visit the iconic Mount Royal Chalet, and soak in the serene atmosphere.
Biome at the Montreal Biodome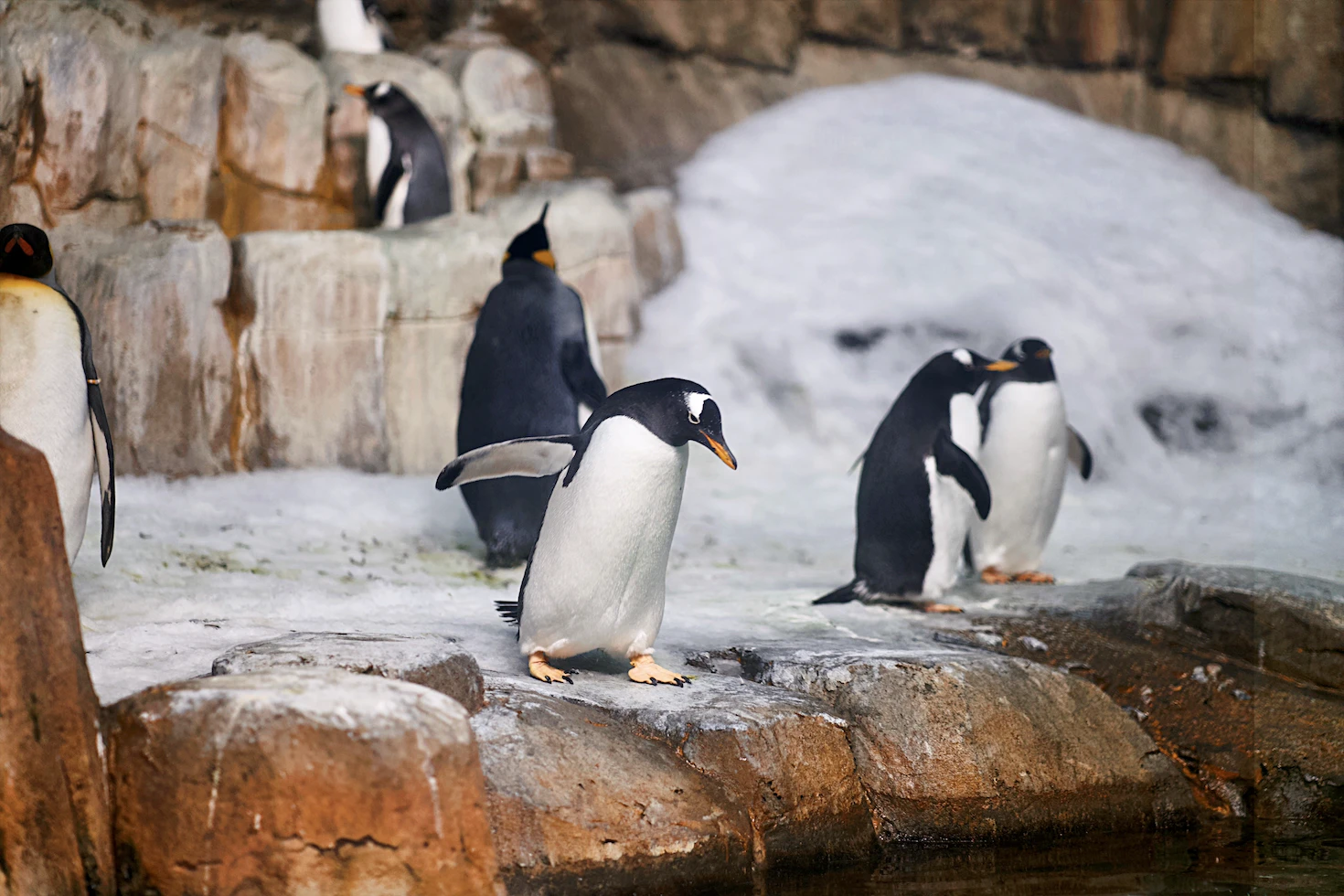 After the morning adventure, I would recommend to visit the Montreal Biodome, a unique ecological museum housed in the former Olympic Velodrome. It offers ecosystems from the Americas and it's a great opportunity to see Canada's famous mascot animal: The beaver. This immersive experience allows you to get up close and personal with diverse flora and fauna, providing an educational and visually stunning journey through the natural world. I would definitely recommend to get 5 Attractions Pass for Montreal online for Biodome.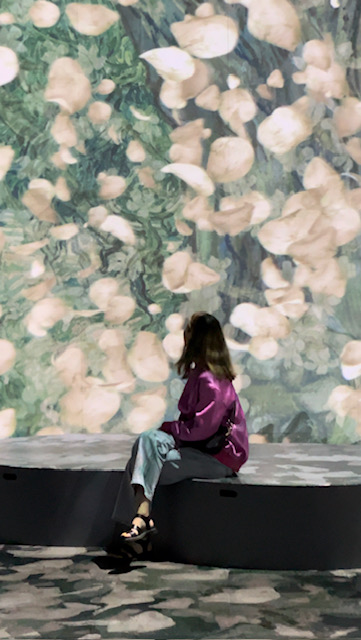 The art lovers should not skip the opportunity to discover the art of Vincent van Gogh in a truly immersive way: At the Oasis immersion Van Gogh exhibit. This multimedia experience combines art, music, and technology to transport you into the world of the renowned Dutch artist. Wander through captivating projections of Van Gogh's most celebrated works and gain a profound appreciation for his genius.
Beer Tasting at Birra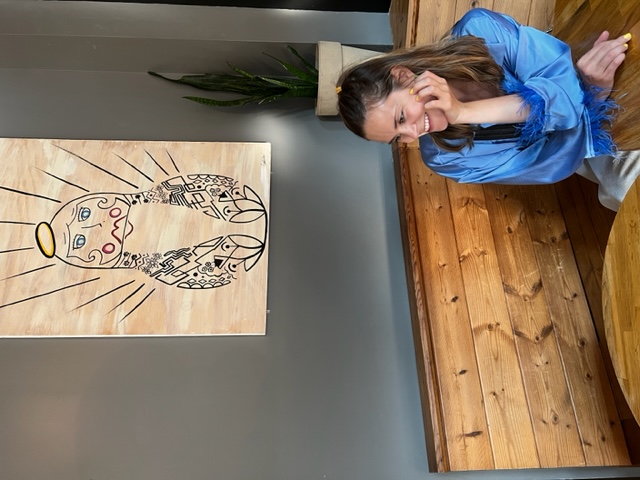 End your day with a visit to Birra, a well-known brewery in Montreal. Why Birra? This place is known for it's impressive selection of craft beers. Craft breweries focus on quality, flavor, and innovation, producing a wide range of beer styles that cater to diverse tastes. Birra's beer menu often features a rotating selection of local and international craft beers, ensuring a dynamic and ever-changing tasting experience. It's a delightful way to unwind and savor some of Montreal's finest beverages.
We decided to order a tasting flight. We've been informed that we could sample a selection of 5 different beers of our choice in smaller servings. This is a great way to explore different styles and flavors without committing to a full pint. There are also seasonal or rotating taps! These selections can include limited releases, collaborations, or experimental brews that may offer unique and exciting flavours.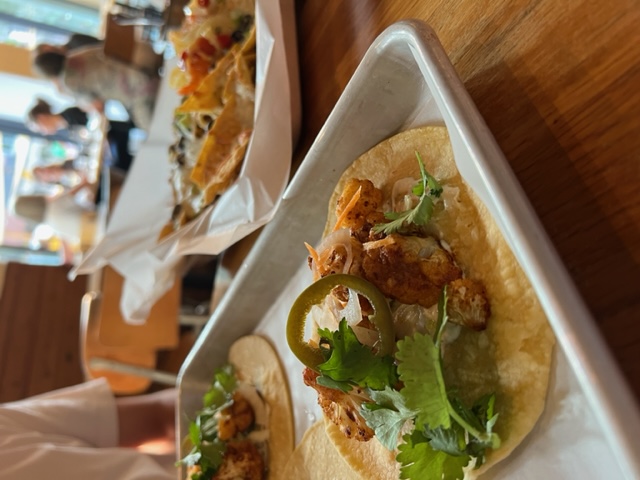 Beer tasting at Birra can be elevated with thoughtful food pairings. The menu often features dishes that complement the flavours of the beers. Classic pairings like nachos and cheese or charcuterie are commonly offered.
Day 3: Parks, Art, and Gardens
Parc Jean Drapeau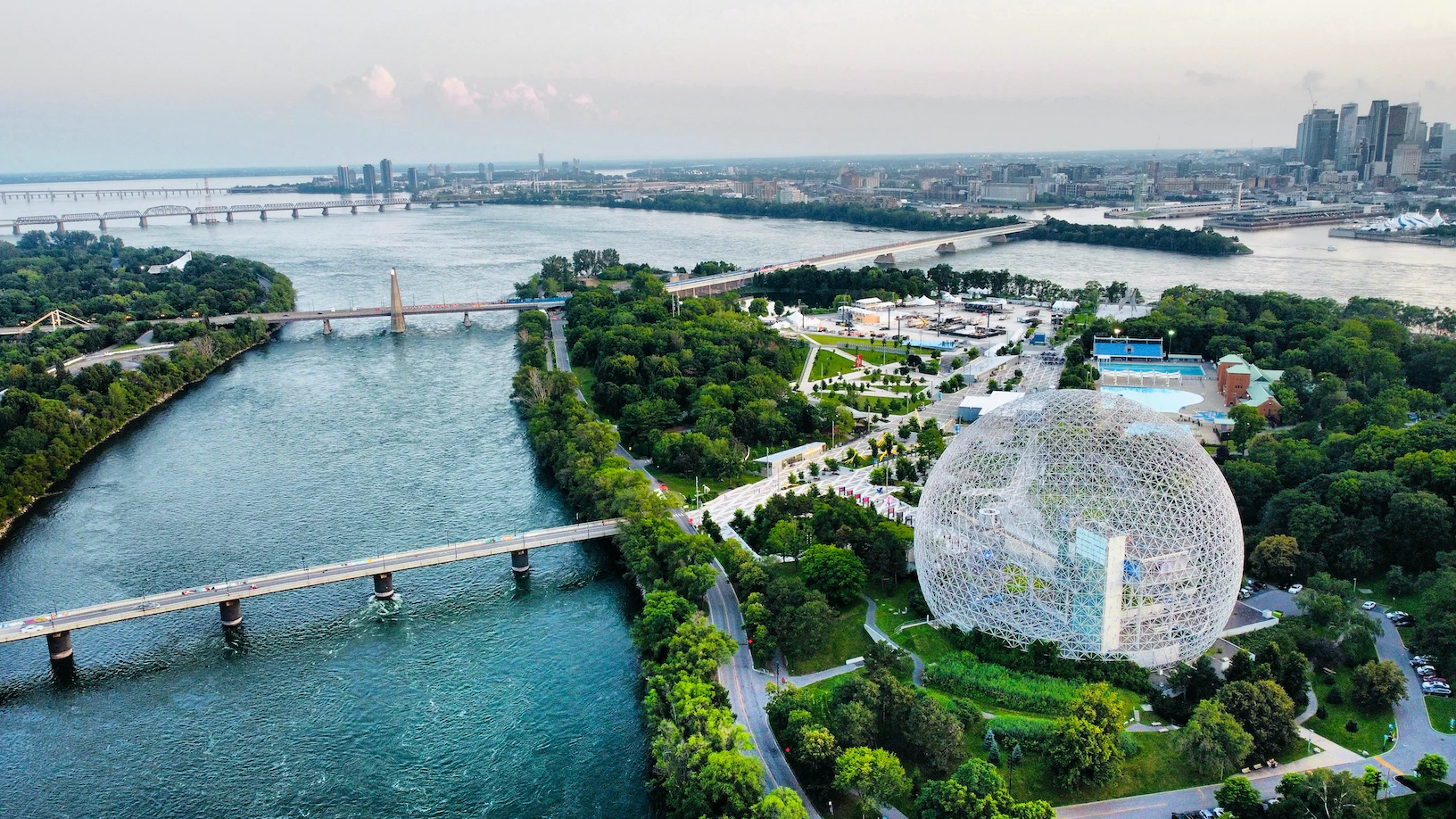 Kickstart your day in the great outdoors at Parc Jean Drapeau. This expansive park, located on Saint Helen's Island and Notre Dame Island, offers a wide range of outdoor activities. Whether you prefer cycling, jogging, or simply strolling through lush green spaces, the park has something for everyone. You can also explore the park's iconic Biosphere, an environmental museum located in a striking geodesic dome.
Montréal: St. Lawrence Sightseeing River Cruise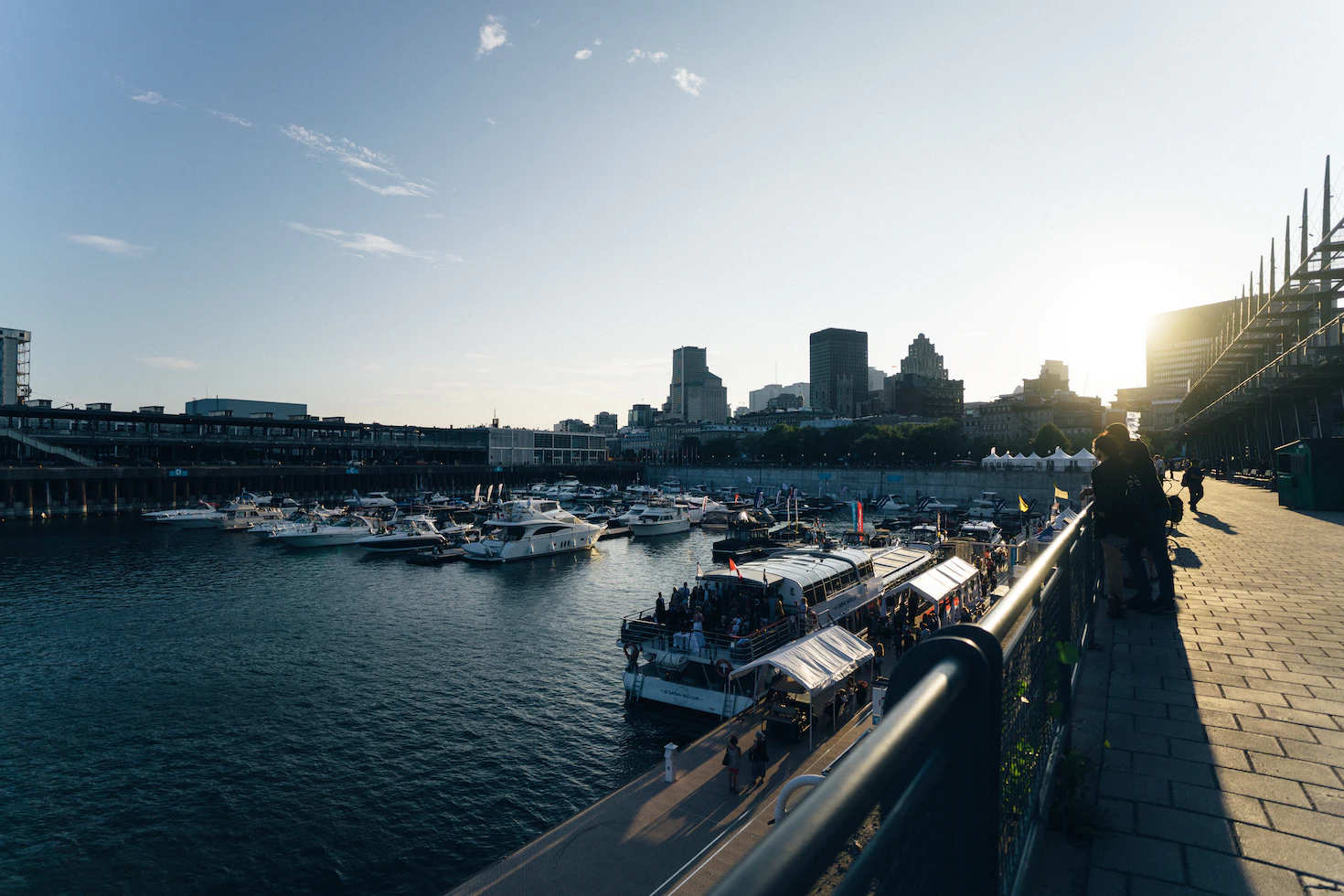 Exploring the city by the water is a must in my opinion! Embarking on a St. Lawrence Sightseeing River Cruise in Montreal is a delightful and enriching experience that should find its place on your travel itinerary. As you glide along the gentle waters of the St. Lawrence River, the city's iconic skyline unfolds before your eyes, revealing its architectural wonders, historic landmarks, and vibrant neighborhoods. Moreover, the informative narration provided by knowledgeable guides adds an educational dimension to the journey, providing valuable insights into Montreal's fascinating history and culture.
Montreal Museum of Fine Arts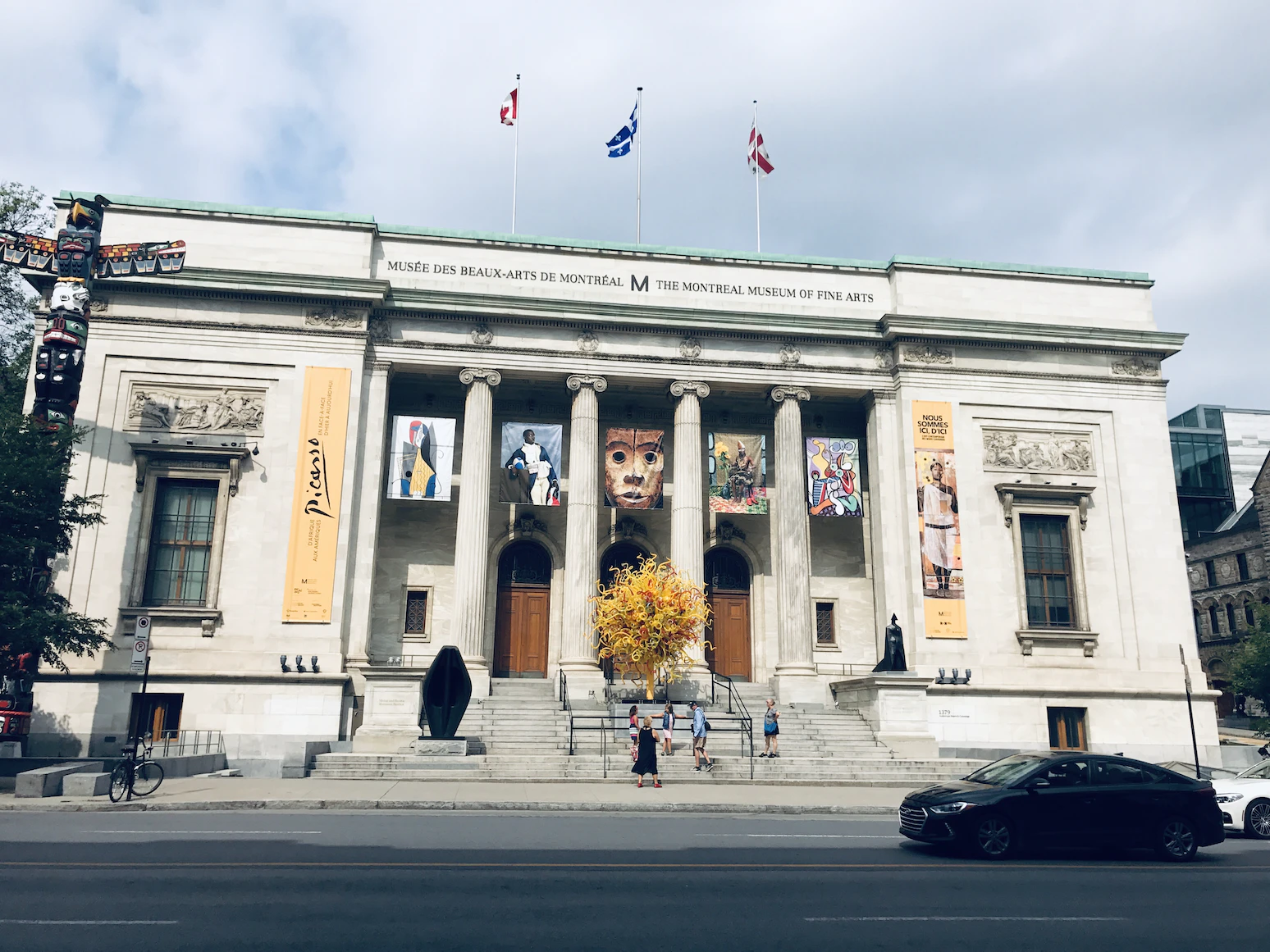 The Montreal Museum of Fine Arts is one of the largest museums in Canada. This renowned institution features an extensive collection of artworks, including paintings, sculptures, decorative arts, and more. Take your time to explore the diverse exhibitions and appreciate the creativity of both local and international artists.
Montreal Botanical Gardens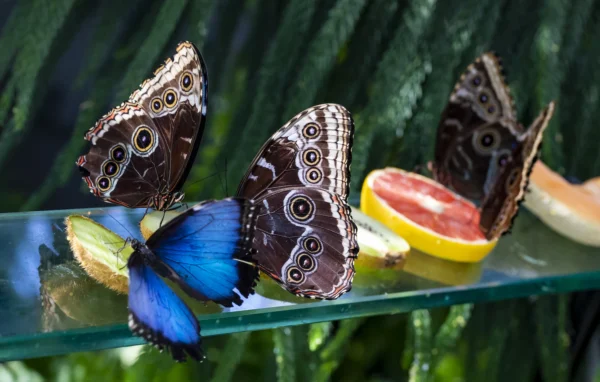 Conclude your Montreal adventure with a visit to the Montreal Botanical Gardens, a horticultural paradise that showcases a stunning array of plant species and themed gardens. Explore the meticulously landscaped grounds, including the Chinese Garden, Japanese Garden, and the peaceful Alpine Garden. It's a serene and picturesque way to wrap up your weekend in Montreal.
This 3-day itinerary offers a delightful blend of culture, nature, culinary delights, and art, ensuring that you experience the very best that Montreal has to offer. Enjoy your unforgettable weekend in Quebec's captivating city!
Day trip from Montreal: Ottawa
Ottawa, the capital of Canada, is just a few hours from Montreal by train.
Ot's one of my favourite cities in Canada. There's plenty to see and do here, from touring Parliament Hill to visiting the Canadian Museum of Nature.