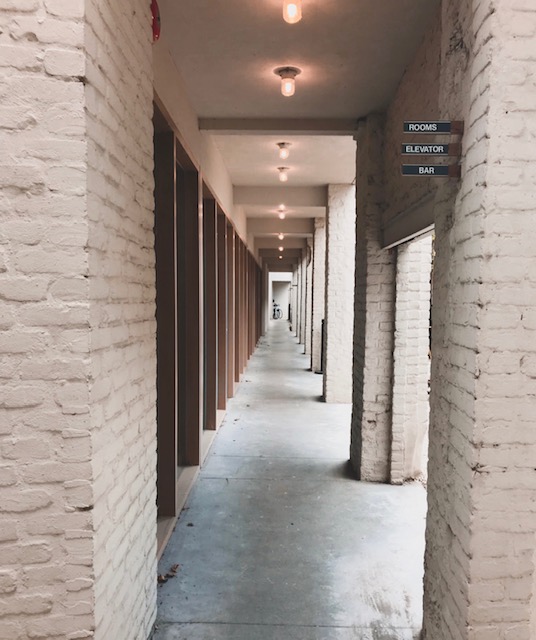 Belgium offers numerous amounts of wellness hotels, spa experiences and outdoor saunas. Nevertheless to find one which would satisfy all your wishes, let you have the ideal relaxed weekend getaway and also won't cost you a fortune is definitely not so easy. Believe me, I've been there. Sometimes renting some private sauna in Belgium cost so much just for few hours that it's cheaper to have holidays abroad. My exaggeration is not far from reality but let me introduce you to the amazing wellness hotel in Kortrijk, Wu Wei.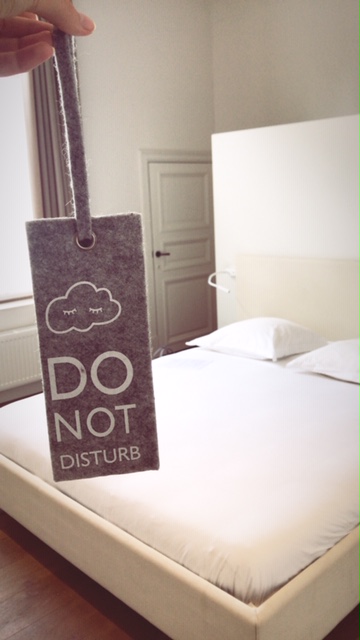 We wanted to have a romantic getaway in Belgium and got the chance to stay at the modern 4-star wellness hotel Wu Wei. "Wu Wei" means the art of non-doing and life to the rhythm of things by the way. And this is definitely a little paradise oasis where time stops and you feel like you are not in Belgium anymore. Isn't it something that we all want to have sometimes? Just to escape from reality and be far from our daily routine.
Wu Wei is a day Spa and wellness hotel which is located just 10 minute walk away from the train station in Kortkrijk. There is also a free parking spot in case you'd decide to come by car. The architecture of the old industrial building is based on the idea of the simple, the clear with calm colours and plenty of light. It reminds me of Scandinavian modesty and basic design with wooden elements. The rooms in the hotel are spacious with oak parquet floors and equipped with all necessities, free Wi-Fi and toiletries. In the beginning it might feel a bit empty but after some time you start to appreciate these minimalistic elements because your mind doesn't get distracted and you can fully relax.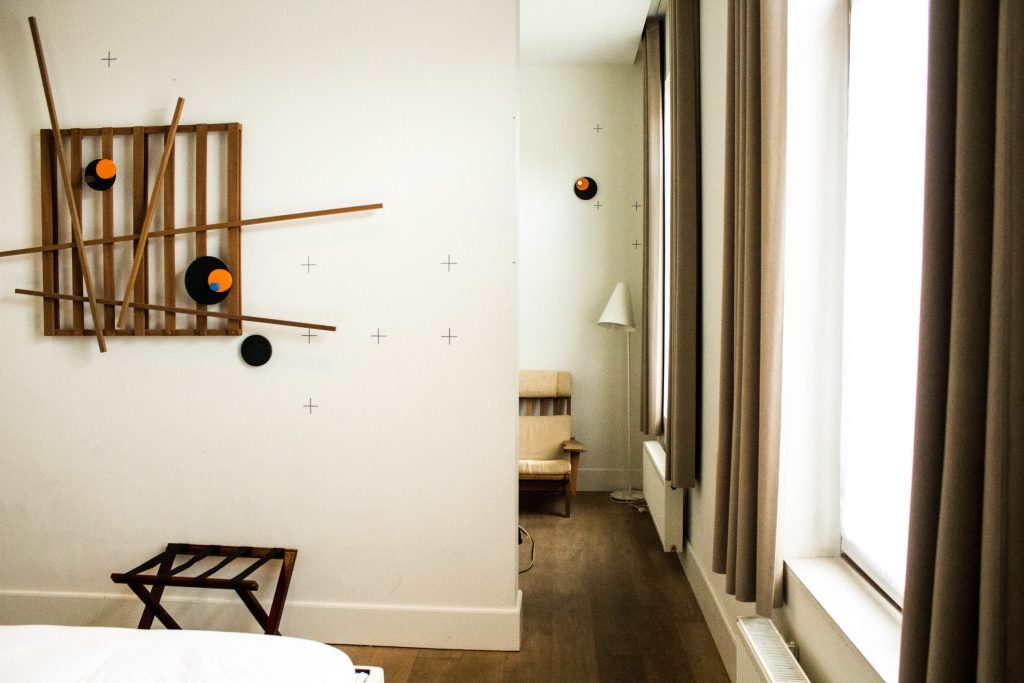 The best part of Wu Wei hotel is it's impressive spa area with outdoor swimming pool at 32 degrees, Canadian sauna at 80 degrees, outdoor Finnish sauna at 89 degrees and traditional 3 room Hammam. Just bring your towels, slippers and swimsuit to be able to access the area. You can also rent it at the hotel for a small price. We we're staying over night at Wu Wei hotel that's why we could find all essentials in our room.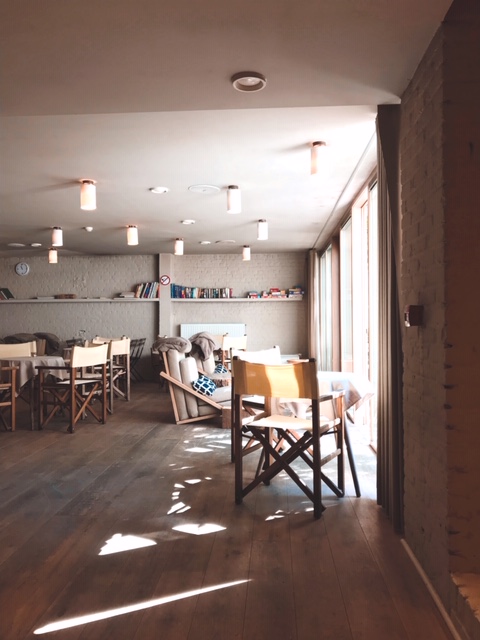 In my opinion Wu Wei wellness hotel is a perfect combination of tranquillity, water and greenery. The various relaxing rooms with wood fires and dimmed light let you experience relaxation to it's purest. There is also an interesting shower that will bring you to life in 4 different ways: With warm, cold, hard and soft water streams. Great experience! There is also salt scrub in the showers that everyone can use.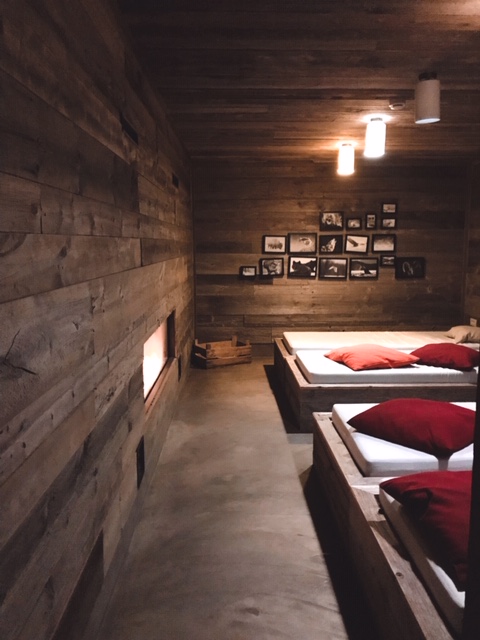 On the rooftop terrace it is possible to book a private spa with plunge pool, hot water bath, another sauna and relaxing room. In case it's not booked you can also access and use it from the public spa. This is what we did because we were visiting during the weekdays. The wellness hotel was pretty empty, lucky us!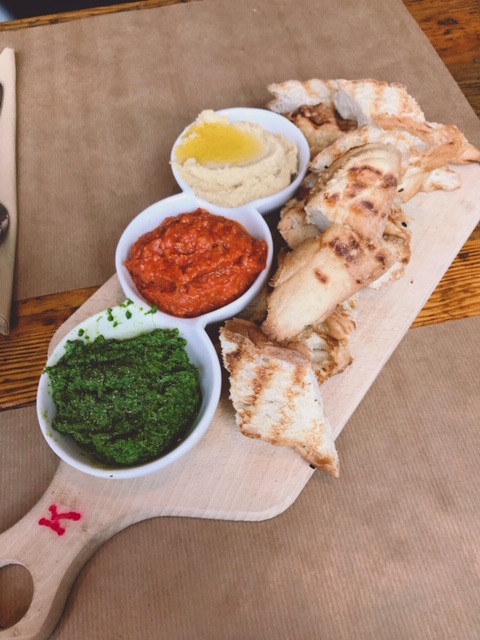 Last but not least there is a cafeteria with essential drinkable water which is gratis. This is very important to stay hydrated after all the healthy sweating in the saunas. It is also possible to order delicious snacks and soup which are served on beautiful wooden plates. In the evening after 6pm we were able to order a delicious and healthy dinner from the restaurant.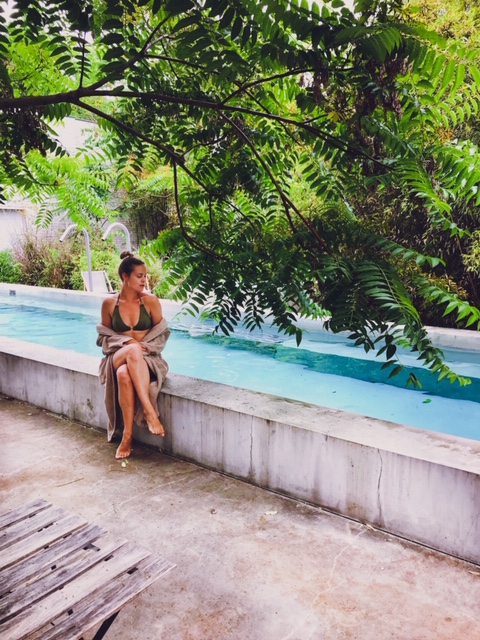 We wanted to accomplish our magical spa break with one of the treatments that Wu Wei offers. There is an extensive range of massages but we decided to book duo treatment of the back to relax our muscle tissues. Did you know that massage therapy has health benefits like reduction of pain caused by tight muscles, it can improve sleep and even increase endorphins levels. The duo treatment was performed by one person. I would prefer to be massaged separately so there wouldn't be any waiting time in between but of course I was covered in scrub for some time. It was a good experience though!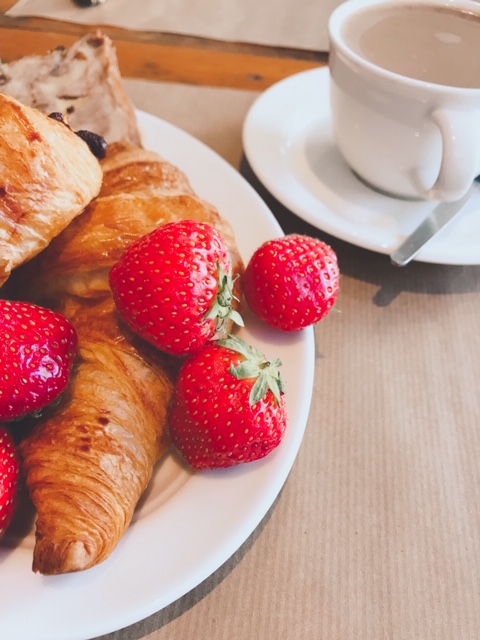 All in one I can say that we found our perfect spa wellness in Belgium, Wu Wei in Kortrijk. Everything is just lovely there, tranquil atmosphere and cozy surroundings. In the morning we had a simple breakfast and could enjoy another day in the idyllic and peaceful spa.
Planning to explore surroundings of Belgium? Find out more about other wonderful hotels and hidden gems in a wonderful Belgium.