Most of the time it's very overwhelming when you plan to visit a city like Vienna for the first time and you have no idea what location is ideal. This guide will help you to get to know more about Vienna's areas, neighbourhoods and places. In the end it will be easy peasy for you to decide where to stay in Vienna.
WHERE TO STAY IN VIENNA FOR A FIRST TIME VISIT?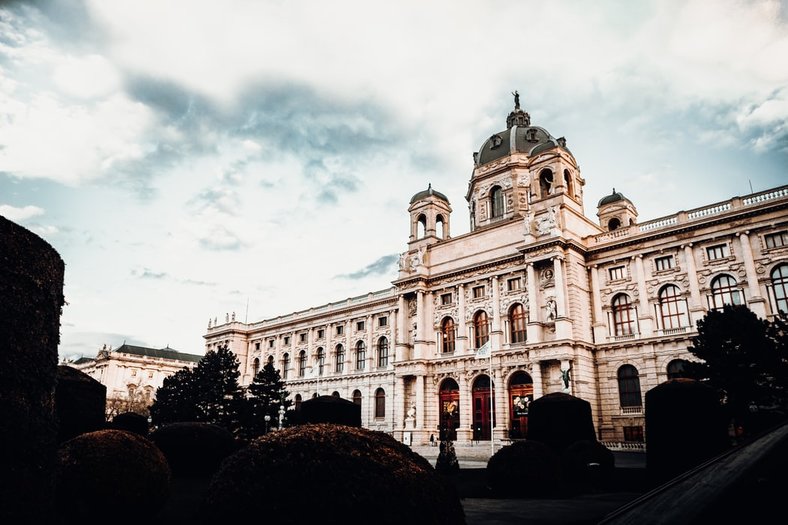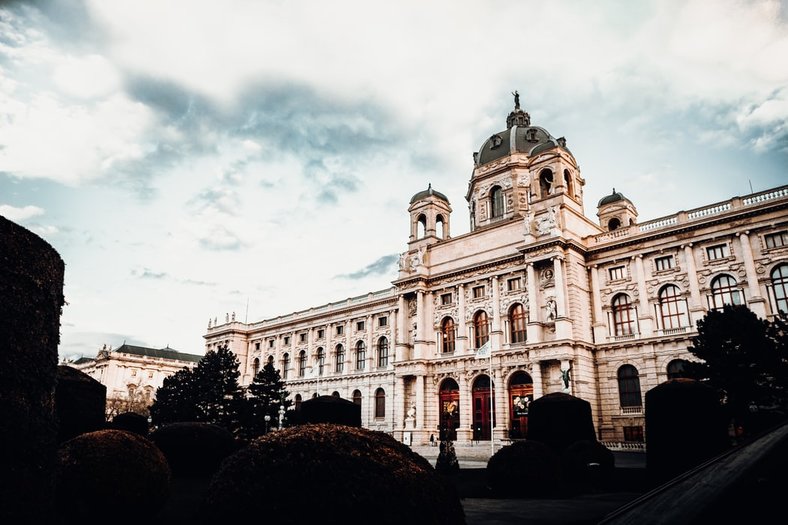 Vienna is one of the most beautiful cities in Austria. It's a gorgeous city with stunning architecture and imperial palaces. I believe 4 days in Vienna cover all the top things to explore without being too rushed. But of course you can also spend a nice weekend here too. The city offers various great places and fabulous neighbourhoods to stay to make your trip even more memorable.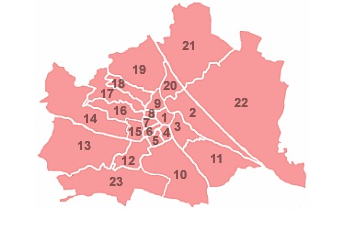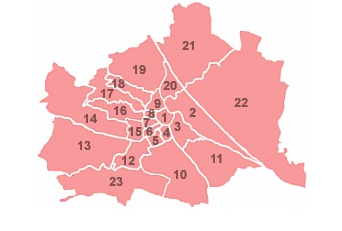 There are 23 districts (Bezirk in German) in Vienna. It's simple to understand the logic behind them: The lower the number of the district, the closer it is to the city centre. The number of the postcode can help you to find out in which district your hotel is for example. So postcode 1010 is the 1st district and postcode 1160 is the 16th.
The great thing about Vienna is that it's not very big, moreover the public transport is really efficient. You can get pretty much anywhere in a relatively short period of time. Taxis and Uber also operate throughout the city.
Innere Stadt – the best area for tourists
Mitte and Praterstern Railway station – for one night
Ringstrasse – for Christmas Markets
Wieden – for hipster experience
Neubau – for museum lovers
The 3 best areas to stay in Vienna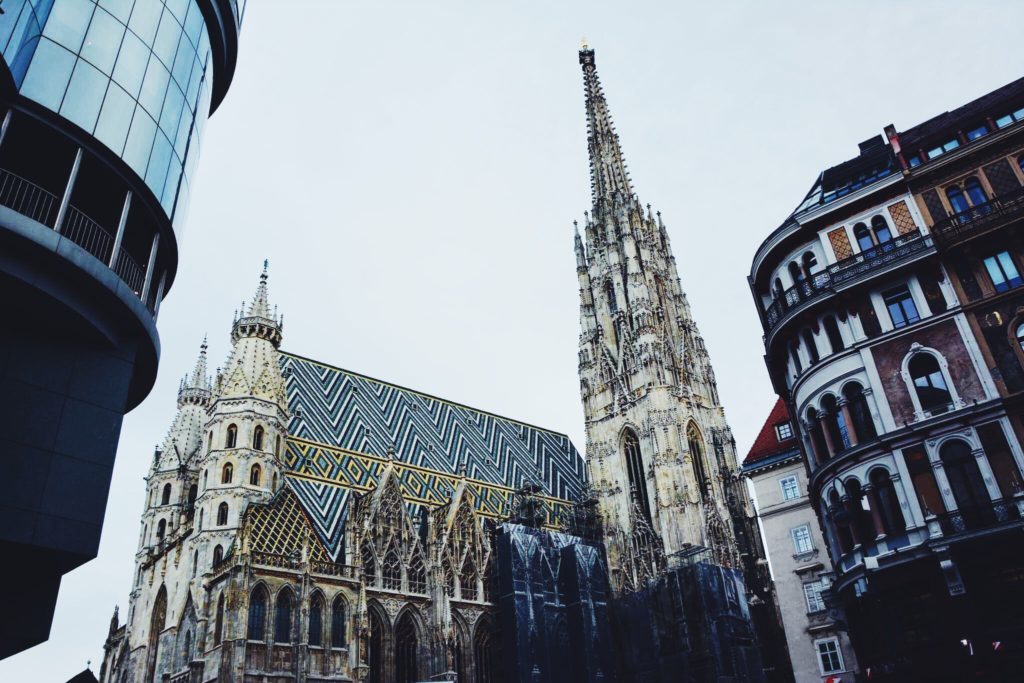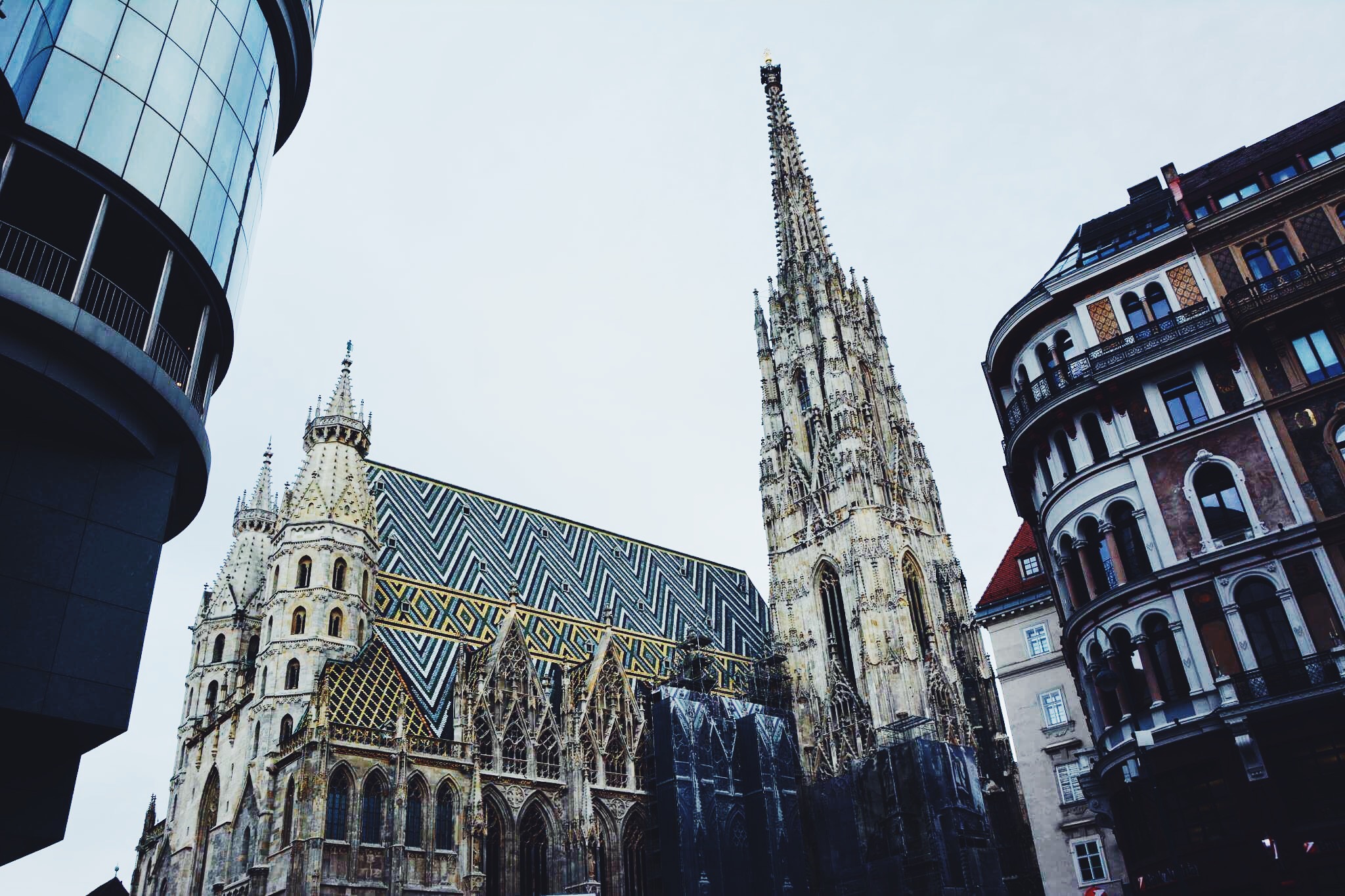 1st District – Stay in the centre of Vienna
The best neighbourhood to stay in Vienna is doubtlessly the Innere Stadt, the 1st district. This is the heart of Historic Vienna, where you'll find almost all main sights. This is definitely the best area to stay for any kind of tourist. If you avoid staying directly at Schwedenplatz or Karlsplatz (both very popular and loud areas), you are definitely in the best location to stay in Vienna.
Basically everything inside of Ring Street is First District. What is now also called "Inner City" was the entire Vienna up until 1858. Afterwards the city walls were replaced by the Ring Street.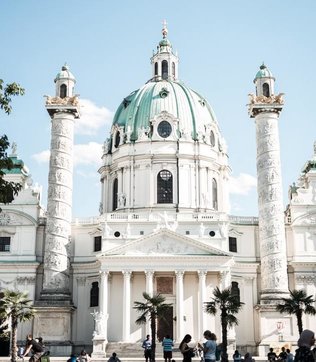 Staying in the Innere Stadt will save you time in travelling, because all the landmarks will be within walking distance. Furthermore there won't be any need to use public transport if you stay for 1-2 days.(Read my article 2 Days in Vienna: The List of the Best Places to Visit). Here you will find some of the most famous buildings and cultural institutions of Vienna: Opera, Burgtheater, Hofburg Palace, City Hall, Parliament, University, Kunsthistorisches and Naturhistorisches Museum, etc.
You will walk on cobbled alleyways, surrounded by magnificent architectural treasures. The hungry ones will find restaurants and coffee shops with famous Austrian pastries, located between centuries-old buildings. Most legendary places such as Café Sacher, Hofreitschule, Café Central etc. The shopaholics will also find a lot of fun on the main shopping streets of Vienna.
The best hotels in the Historic Centre of Vienna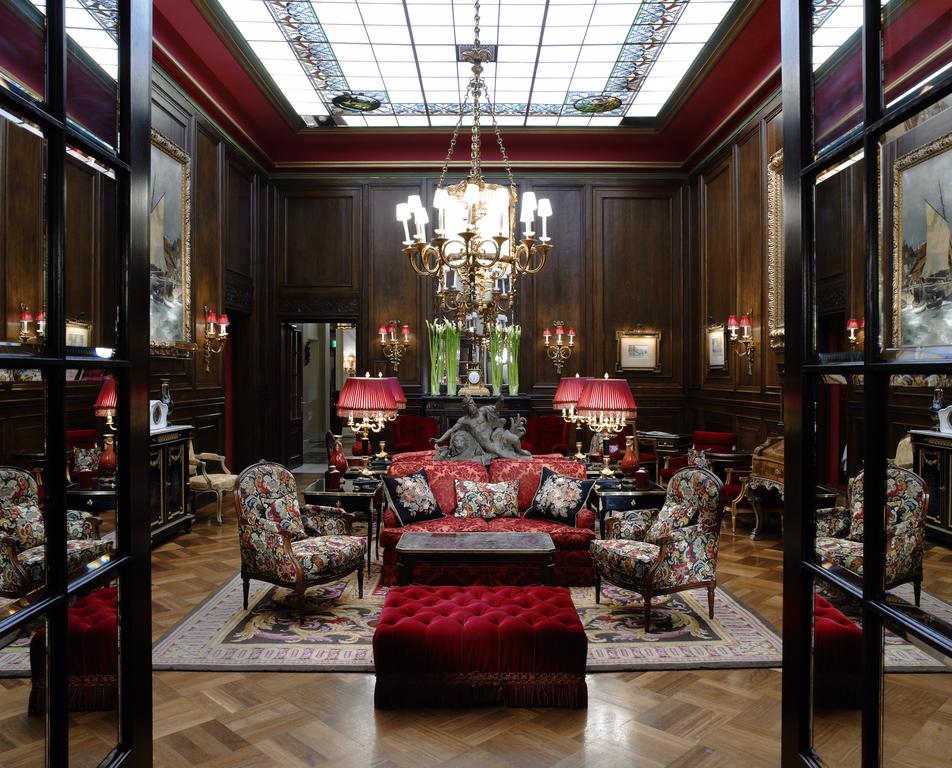 Luxury
Grand Hotel Wien and Hotel Sacher Wien are traditional hotels and perfect for those celebrating something special in Vienna. Guests enjoy the very central location, great restaurants and spa. Rooms are furnished with valuable antiques and elegant furniture. Definitely a place to stay for a memorable trip in Vienna!
Boutique
Boutique Hotel Das Tigra is a modern, family-run hotel on a quiet street ten minutes walk from St Stephen's Cathedral. Mozart and his family resided in the historic part of the building in 1773. Impressive, right?
Best Seller
Appartement-Hotel an der Riemergasse is one of the most popular affordable hotels in Vienna. It offers the suite vibes, spacious and comfortable rooms. Furthermore it's close to St Stephen's Cathedral and Kärntner Straße shopping street.
6th & 7th District – Young, alternative and hip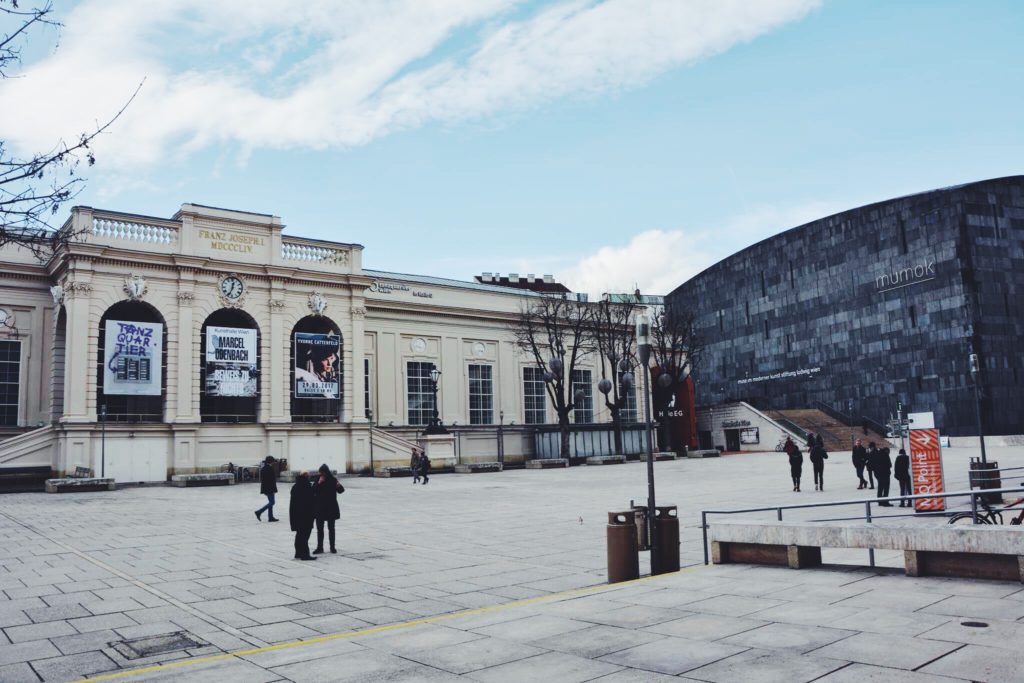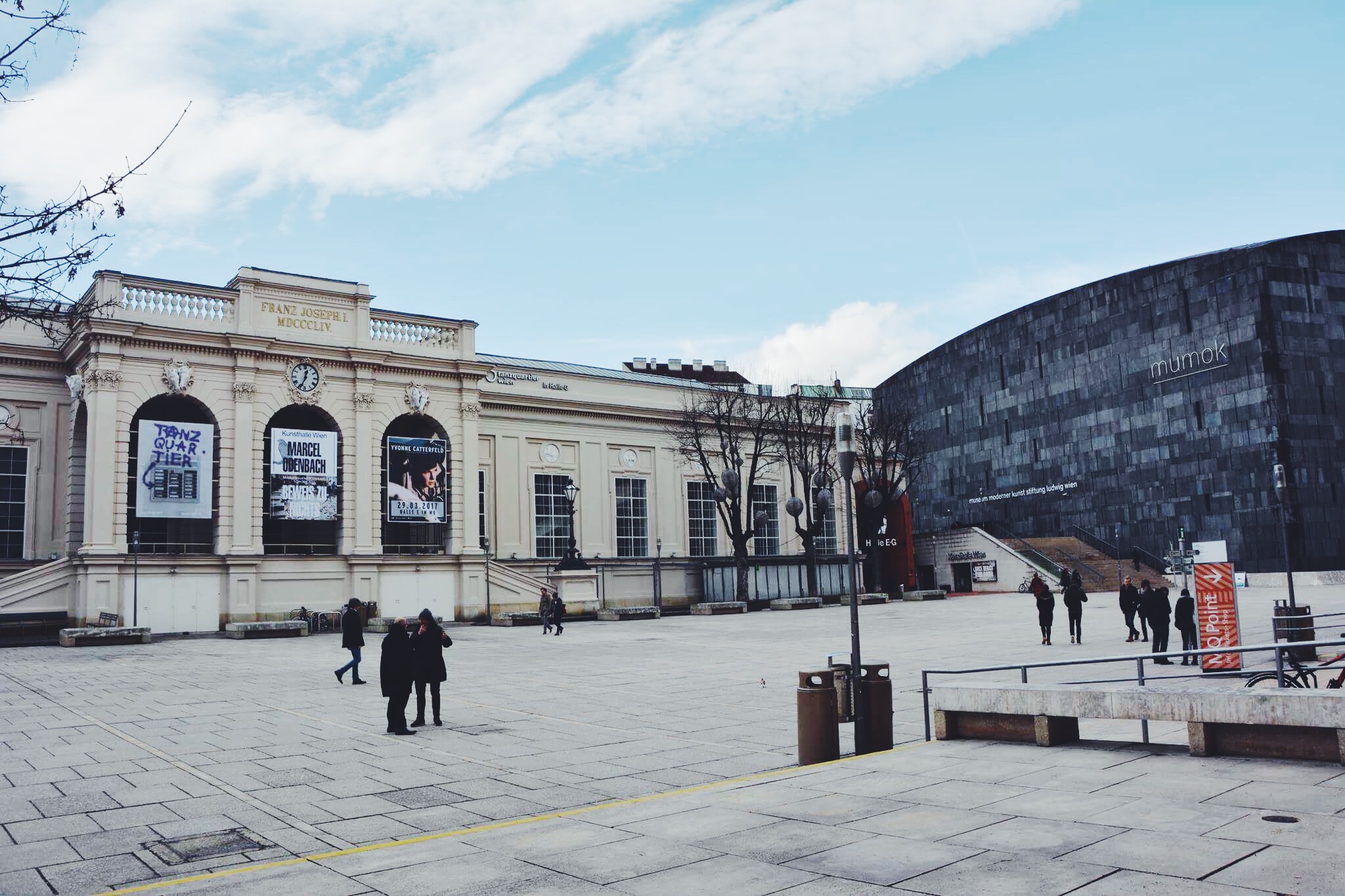 6th and 7th districts cover the area north and south of the big shopping street Mariahilferstrasse. Although this street itself can be crowded, the neighbourhood has numerous smaller and reasonably quiet streets.
One of the nice places in the area is a small neighbourhood, Spittelberg. With its small houses and narrow cobble stone streets, it is very picturesque. You immerse into the 18th century and only a stone's throw away from the Inner City.
If you are looking for culinary treasures then visit Naschmarkt. Vienna's most famous market where you can stay during the day but also go for food and drinks in the evening. The action and museums seekers can visit MuseumsQuartier, the favourite place of locals to hang out.
Best hotels of the 6th & 7th district of Vienna
Luxury
Ruby Marie is a great choice if you are searching for comfort and incredible design. Spacious rooms with great beds, a roof terrace and a 24/7 bar will make your Vienna stay unforgettable.
Unique
25hours Hotel is another great hotel to stay in Vienna. Each room features a unique design combined with circus elements and there is a famous rooftop bar with panoramic views of the the city that attracts both: Tourists and locals.
Budget
The Hotel Am Brillantengrund is a family-run budget hotel in Neubau. The hotel has kept a charming vintage look. All rooms are furnished and decorated with a vintage design from the 1950s – 80s.
Those who are on a budget should definitely check Airbnb which is very popular in Vienna. The prices depend on the time of the year. Nevertheless you can always find a good deal! If you are new to Airbnb then click here and get 41€ discount for your first booking. Sharing is caring!

8th & 9h District – Quiet and bourgoise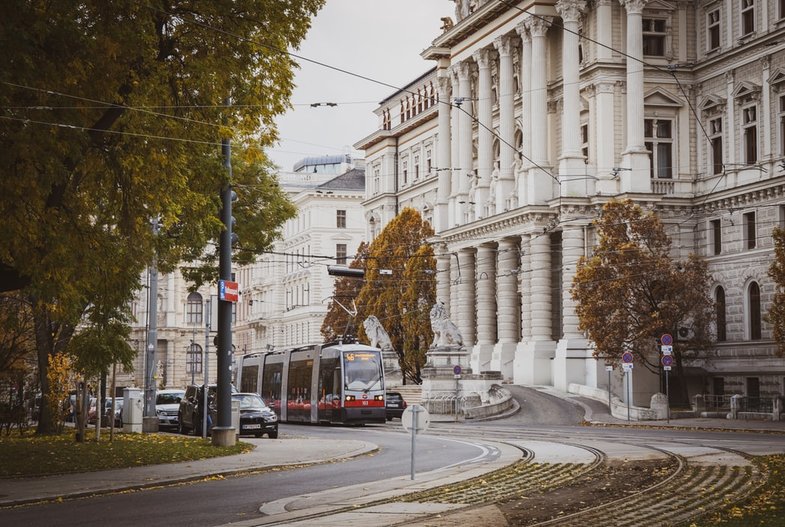 If you prefer to be away from tourists, shopping streets and sightseeing obligations, then 8th and 9th districts in Vienna would be a perfect choice.
Both the 8th and 9th districts are insiders' tips opposed to the other two popular areas. This is where you can always view the real local life of Vienna: Authentic Viennese neighbourhoods with cafes and restaurants. Still these districts are very close to the Inner City so you can always visit cultural sights.
The 8th district of Vienna is famous for being the smallest one. It's very charming with it's narrow cobble stone streets, theatres and houses from the 19th century. There is also a very beautiful square, Piaristenplatz.
Vienna is also famous for it's university which is located in the 9th district. It's always surrounded by a young crowd preparing for exams or enjoying the sun in one of the nearby green parks.
Where to stay in the 8th & 9th district of Vienna
Luxury
Hotel Rathaus- Wein & Design is a great choice to stay not only because of it's great location in the charming neighbourhood of Vienna. Wine lovers will be spoiled with an extensive range of wines. Furthermore every room in the hotel is dedicated to various Austrian winemakers and offers some of it's amazing wines in the mini-bar.
Boutique
Hotel Harmonie Vienna is a great choice for those who want to experience passion for details. This hotel is a ballet-themed boutique hotel situated in a quiet residential area of Vienna. Good news: The Innere Stadt can be reached by a 5-minute tram ride or a 10-minute walk.
Budget
City Rooms Pension is a lovely place to stay if you want to feel like home away from home. It's a small guest house located on the mezzanine floor of a historic building from 1913 with cozy rooms. It's also just a 10-minute walk from the city centre of Vienna.
Again you can check Airbnb for more budget options. If you are new to Airbnb then click here and get 41€ discount for your first booking. Sharing is caring!
Hotels Near Vienna Airport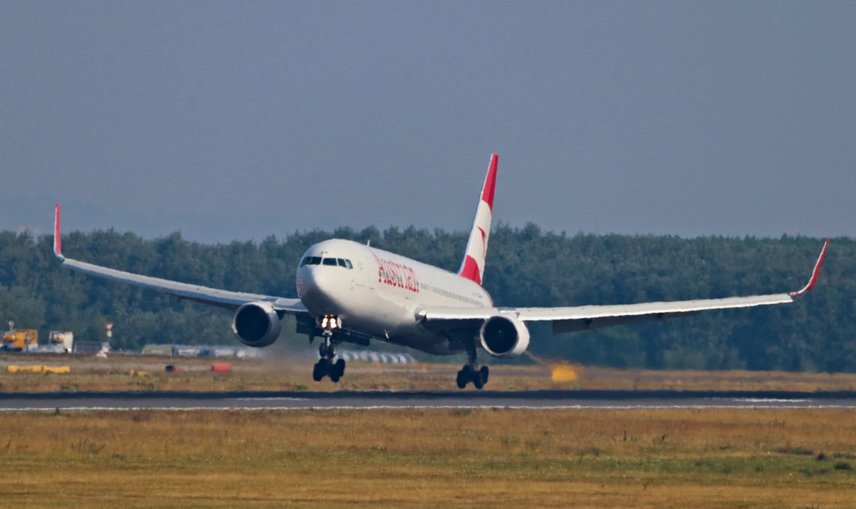 If you are visiting Vienna for a short trip or your flight is in the early morning and you just prefer to stay close to the Vienna International Airport then here are some good options for you:
MOXY Vienna Airport is one of two airport hotels which are very close to the terminals. This modern chain offers air-conditioned rooms with important to mention soundproof windows.
NH Vienna Airport Conference Center is another hotel at the Vienna Airport and it is situated just across from arrivals so perfect for early flights or late arrivals. Rooms are clean, modern and guests are offered a free welcome drink at the hotel restaurant. What a service!
The best area to stay in Vienna for Christmas markets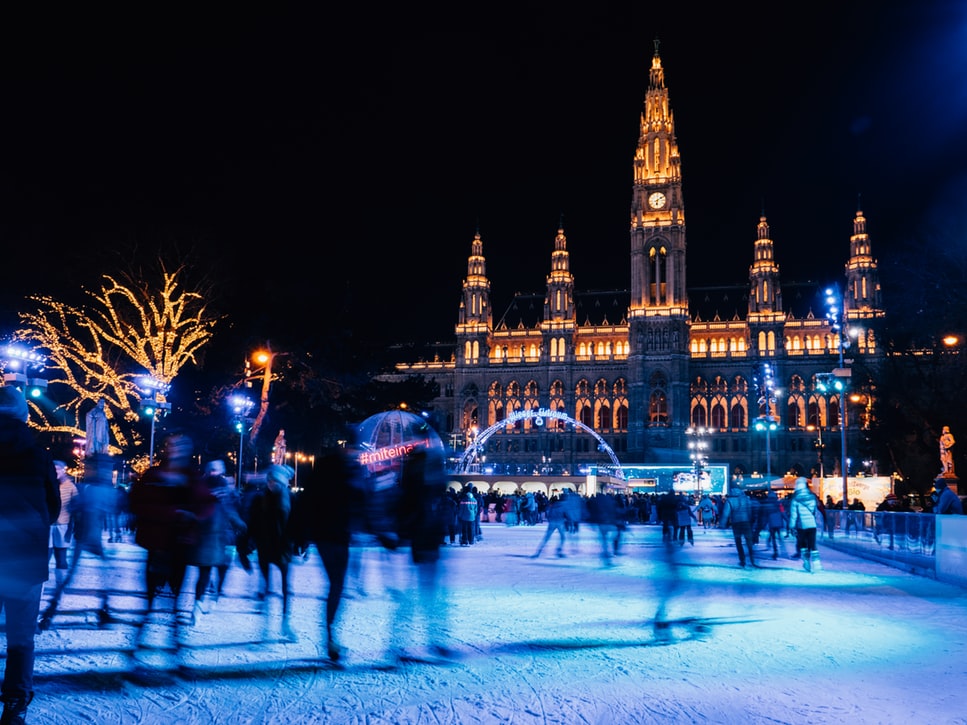 Vienna is beautiful all-year round but during the Christmas period it shows itself from another ravishing side. The city is just magical in December. There are more than 10 different Christmas markets all over the city. Popular ones are located in the Historic Centre or along the grand boulevard Ringstrasse.
The best area to stay in Vienna for Christmas Markets is around Karlsplatz or Ringstrasse. Two of the most beautiful Christmas markets – at Karlsplatz and Belvedere Palace would be just walking distance away. There are also three metro lines (U1, U2 and U4) crossing at Karlsplatz metro station. So you can easily reach another incredible and must-visit Christmas market on Rathausplatz. Over three million visitors come to enjoy glühwein here every year.
Best places for Christmas markets in Vienna
Luxury
Steigenberger Hotel Herrenhof is a four star hotel located in the centre of the 1st district of Vienna. It's a mere stone's throw from traditional Altwiener Weihnachtsmarkt at Freyung, and just minutes from Christkindlmarkt in front of Vienna City Hall. Furthermore another small market in front of Hofburg Imperial Palace is also close by.
Family & Couples
Hotel Daniel Vienna is a lovely choice for a a family or a couple. The location is superb, just next to Belvedere Palace and the Main Train Station. All the rooms have individual modern designs. Hotel Daniel has its own beehives on the rooftop where they make their own honey that you can also purchase.
Budget
Vienna is very expensive during the Christmas period. No surprise, it's extremely popular during this time and it reaches one of the highest touristic seasons. The best choice is to search for Airbnb if you want to save some money. If you are new to Airbnb then click here and get 41€ discount for your first booking.