Situated on Spain's Mediterranean coast, Valencia is popular for it's fabulous beaches, interesting street art and the modern futuristic architecture of the City of the Arts and Sciences. Valencia is also famous for being the city where Paella was invented. Nevertheless it has to offer more than the iconic rice dish to all kinds of food travellers. My tip is to plan where you are going to eat since not every café and restaurant serves amazing food. That's why I decided to make a prop list of the best places and restaurants to eat in Valencia so won't you run into a trap.
I would recommend to get inspired by the other article: "Top things to do in a 3-Day Itinerary". And remember to check 10 Best Breakfast and Brunch Cafés in Valencia.
Best tapas in Valencia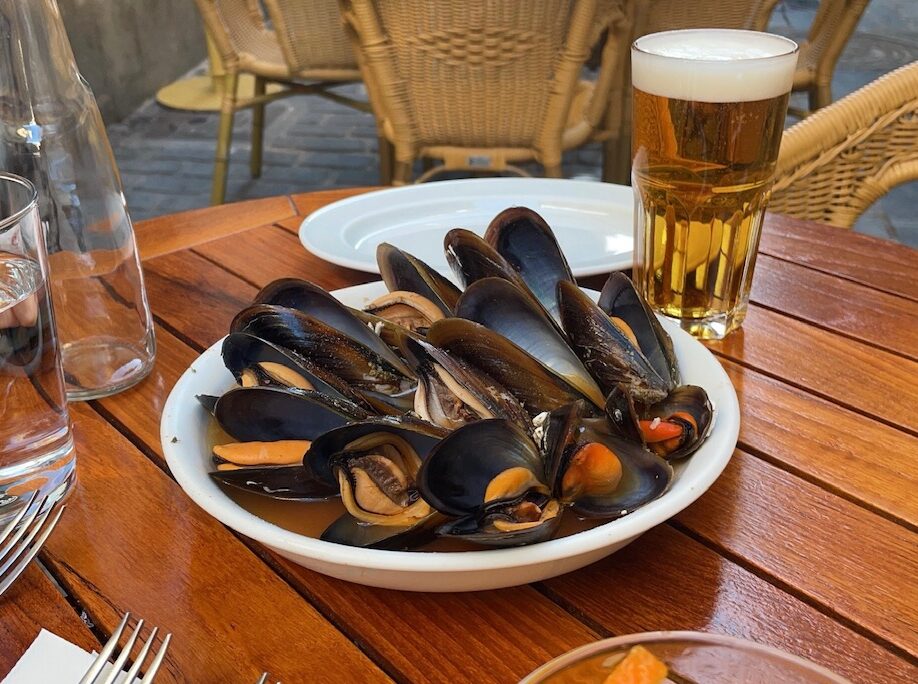 Bar La Pilareta, also known as Casa de las Clóchinas, serves the best Clóchina, a type of mussel that is only found in the seawaters around Valencia. It is definitely the best place to try this local delicacy. Good to know is that Clóchinasare are seasonal – you will find the freshest ones from May until the end of August.
Bar La Pilareta is located at Carrer del Moro Zeid, 13, 46001 València, Spain. It's in the heart of the old town, in a lovely and vivid neighbourhood.
Iconic Valencia Paella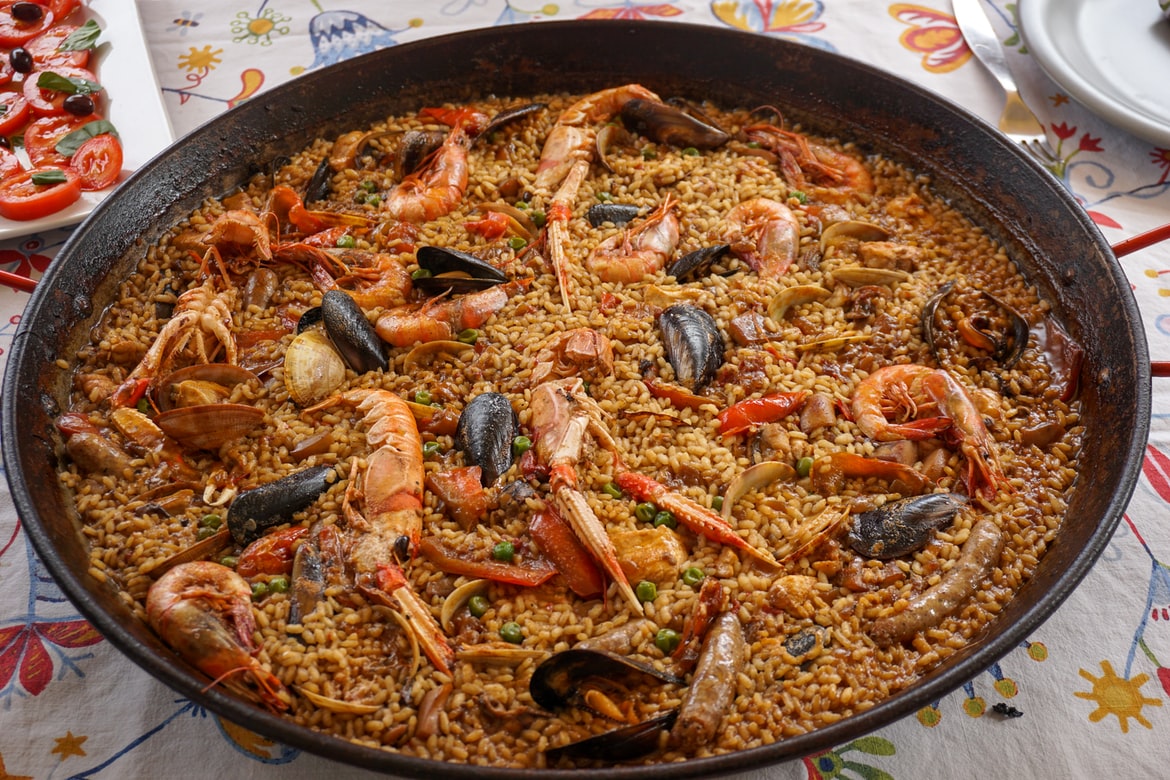 Paella actually originated in Valencia. The Spanish city is located next to Spain's rice-growing region, so that should be a reason for the creation of the iconic dish. The full name of the original dish is Paella Valenciana. This type of Paella has following ingredients: four different types of beans, chicken, rabbit, snails and rice. The most popular one is the seafood Paella.
I would recommend to enjoy the iconic dish at L'Estimat, a restaurant that serves a range of dishes including rice specialties. It has a terrace with a glorious open sea views since the restaurant is located near the port along. Las Arenas Beach. You can find L'Estimat located at Passeig de Neptú, 16, 46011 València, Spain.
Best Brunch/Lunch in Valencia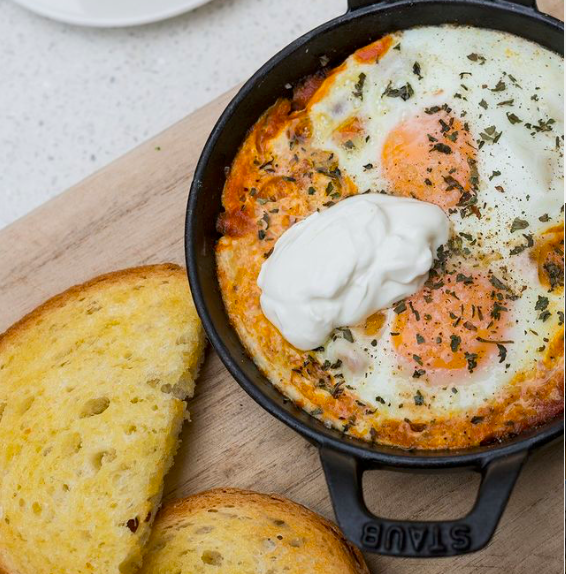 Federal Café is a gem in Valencia. It is named after a small town in New South Wales, Australia. Federal serves modern and casual food in a bright and spacious ambience.
The cafe offers a wide range of healthy dishes, with well-known and beloved classics such as muesli for breakfast, eggs benedict for brunch, avocado sandwiches and delicious brownies. If you need more inspiration for breakfast or brunch, have a look at this list.
Fancy Restaurant in Valencia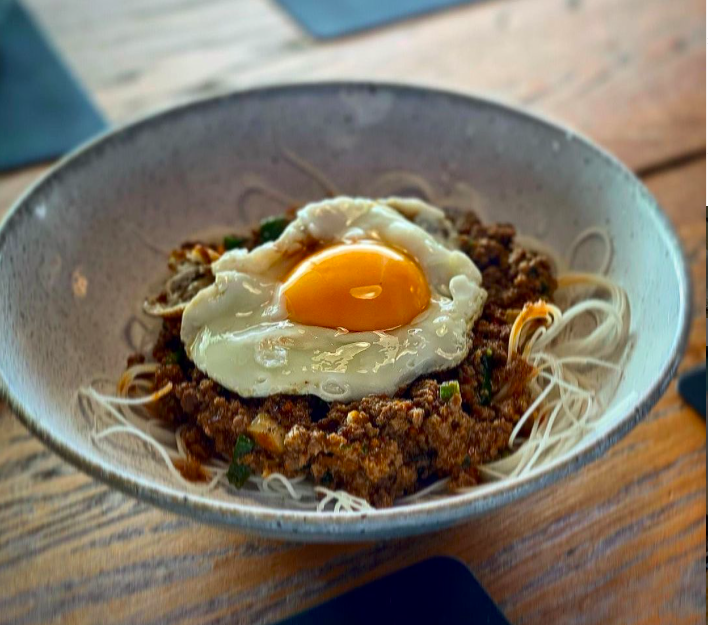 La Sucursal is owned by Loles Salvador who received his recognition from Michelin for great cooking and excellent wine. It's located on the top floor of the Veles e Vents building in the Valencia Marina and offers a 360-degree view of the city, port and Malvarrosa Beach.
The restaurant offers traditional Mediterranean food with a creative twist. The restaurant's Boat Menu is pretty popular. It features local delicacies such as razor clams, Iberian pork, sea cucumber and squid ink rice.
La Sucursal is located at Marina de Valencia, Muelle de la Aduana, s/n, 46024 Valencia, Spain.
Food Hotspot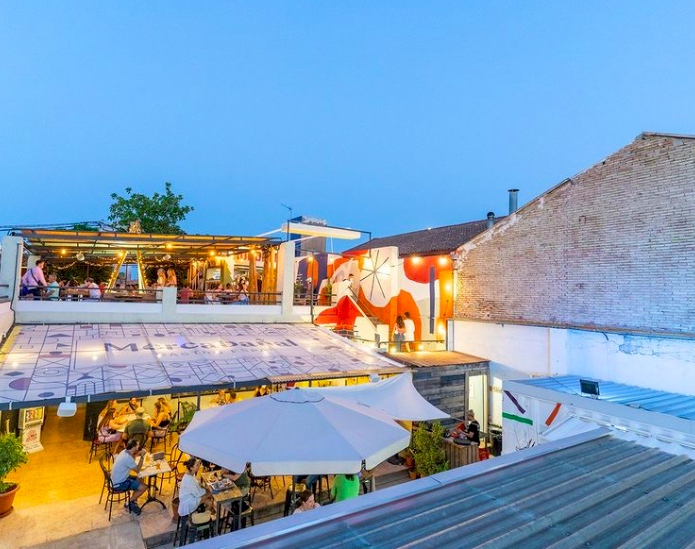 This is a place to be in Valencia if you are an authentic foodie: Mercabanyal in El Cabanyal. This popular food hotspot of Valencia offers a small food hall with a lovely terrace and a sea view. The chilled atmosphere and variety of vendors preparing local and global eats attracting everyone to come and taste the delicious modern cuisine. You can find it right at the famous Cabanyal Beach: Carrer d'Eugènia Viñes, 225, 46011 València, Valencia, Spain
Another great Paella
This place offers the tradition and history of Valencian Paella to everyone who visits it: La Pepica, the place where Paella has been served since 1898. It's located directly at the seaside and spoils it's guests with a lovely view. The fish and rice dishes are delicious and the staff are friendly. It is also a great place for a Sunday lunch.The prices are a bit higher than expected since it's one of the most cult places in Valencia.
You can find it here: Passeig de Neptú, 6, BAJO;DUP 6-8, 46011 Valencia, Spain