If you are searching for holiday house with spa and sauna in Luxembourg as a getaway from the chaotic city then Chalets Petry Spa & Relax would be in ideal wellness destination. Why Luxembourg? Because this smallest member of the EU community is famous for it's breathtaking and diverse nature. It's 480.000 friendly citizens speak French, German and Luxembourgian here. I was searching for a perfect holiday home and stumbled upon the website of Chalets Petry Spa & Relax featuring 6 brand new chalets with sauna and jacuzzi.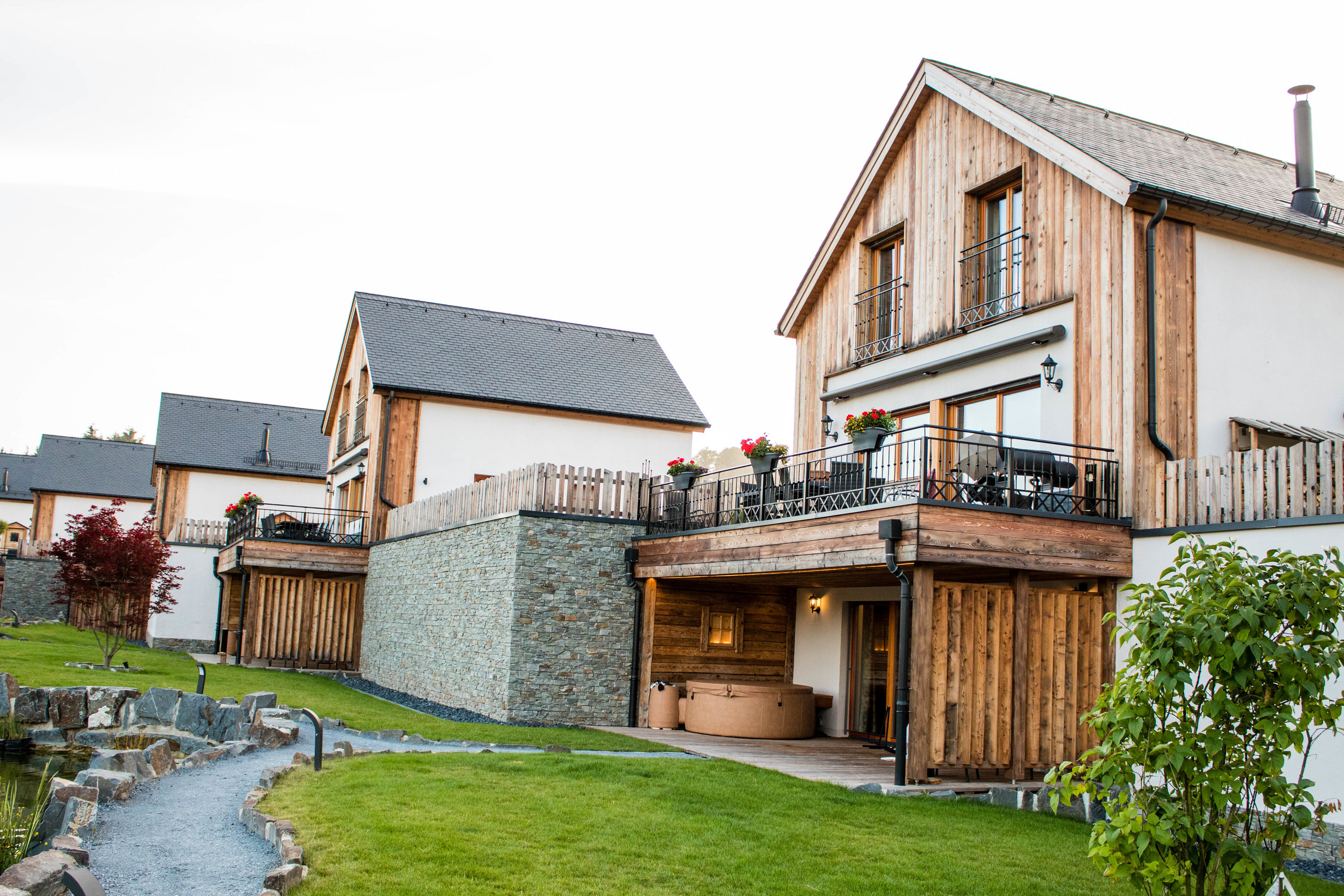 My intention was to rent one of the wellness chalets in Luxembourg for a family vacation with the baby so I didn't hesitate long to book a holiday home online. The arrival date was at the end of June right on the brink of summer to show it's best sides.
Wellness in Luxembourg at Chalets Petry Spa & Relax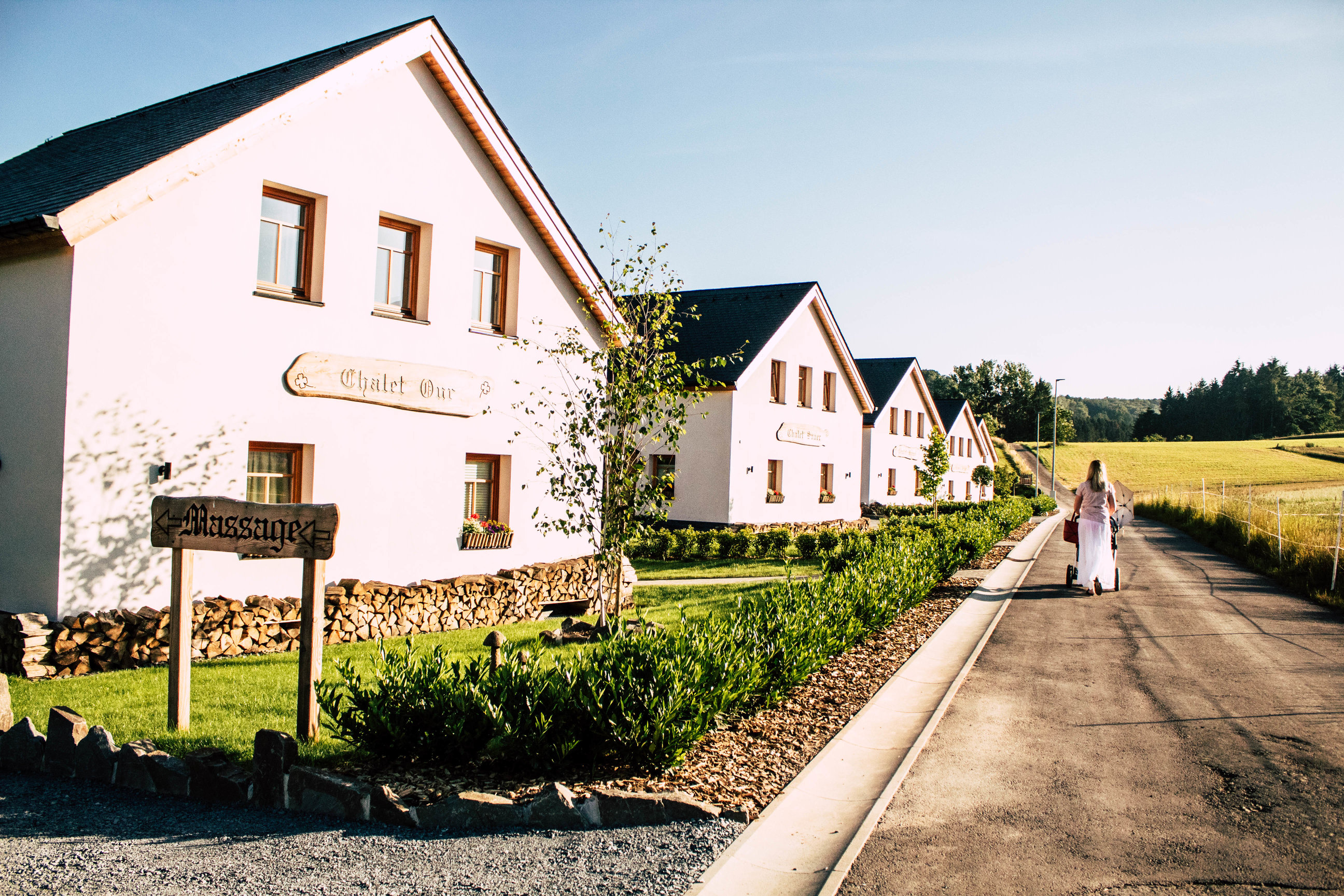 Wellness chalets in Luxembourg are located in beautiful Bettel. It's very easy to find the way to the chalets especially if you are using a GPS. There is also a sign on the road with a logo which leads you directly to your destination. Our first impression when we arrived was simply "Wow!" The brand new houses standing neatly in a row next to each other, the picturesque view of a field with the forest and horses in a background. It seemed to be a perfect escape to get charged up with positive vibes and energy.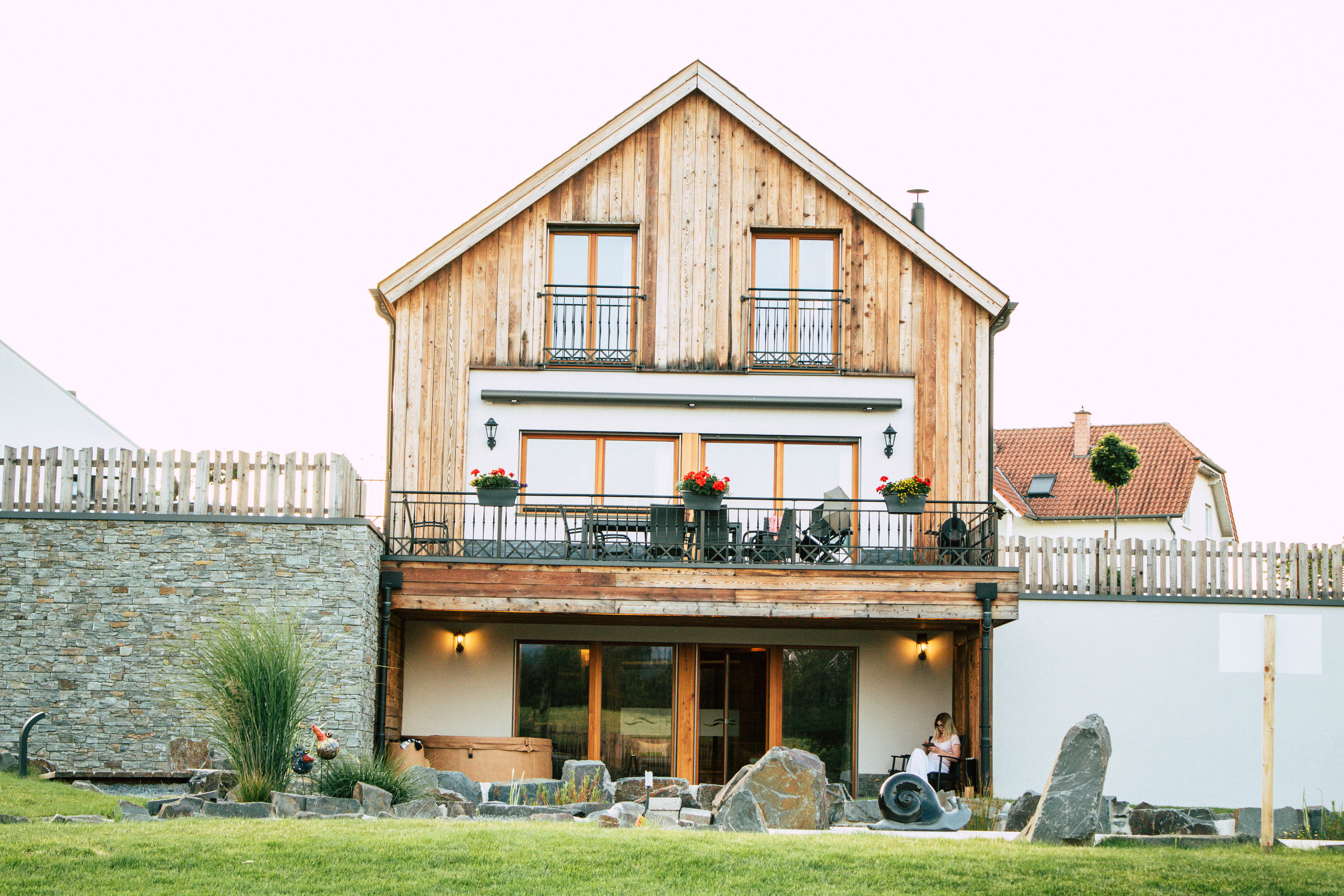 It took us a bit of time to find the reception, which was at the beginning of the road near the chalets. The holiday homes are run by a lovely and helpful couple. Check-in processed very fast, we needed to give our credit card for authorization to pay the 300€ bond, just in case something gets broken in the house. Afterwards we got our keys and could finally park our car next to the house and see the inside of our new home for the next 2 nights.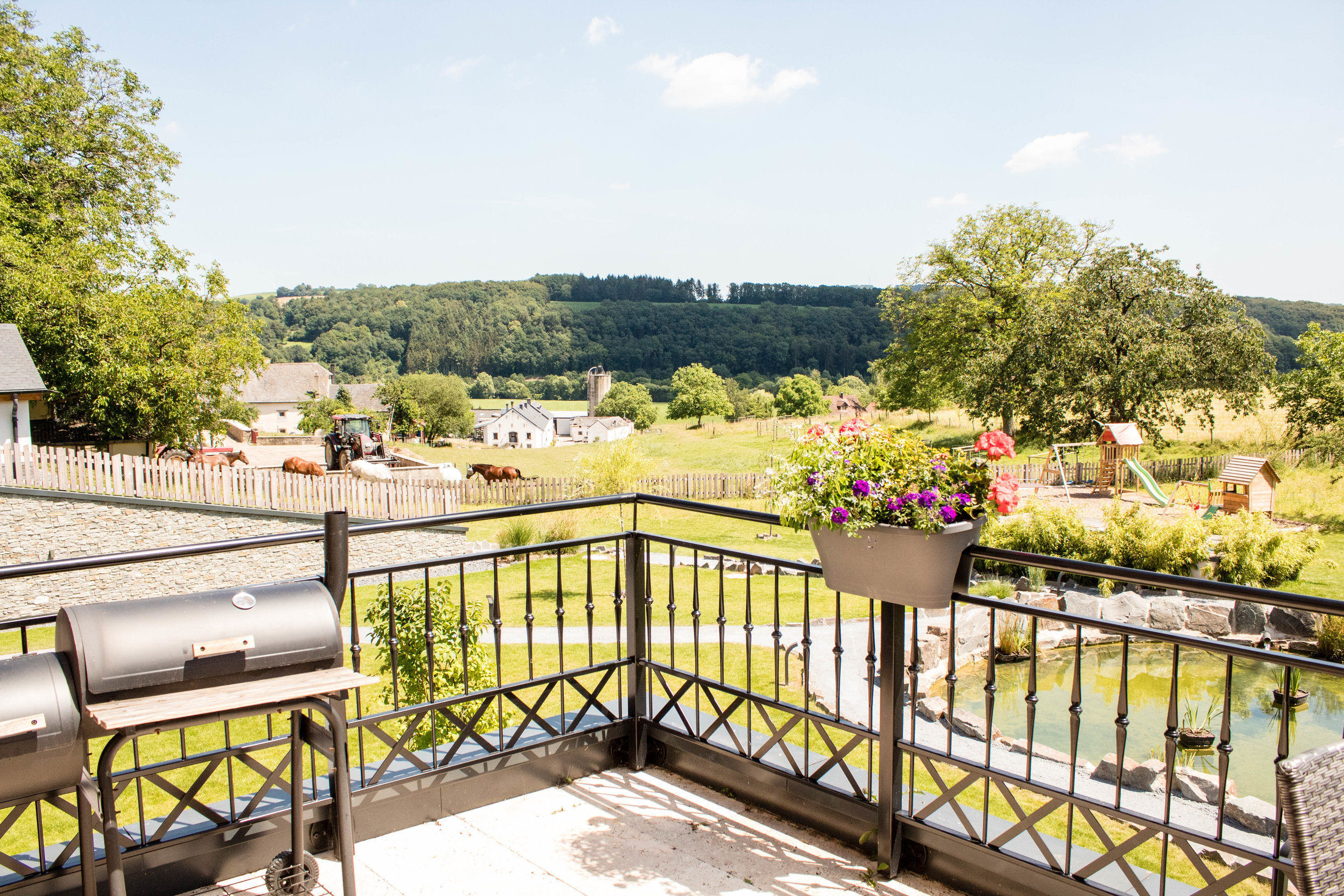 Holidays in Luxembourg: Wellness & Spa Chalet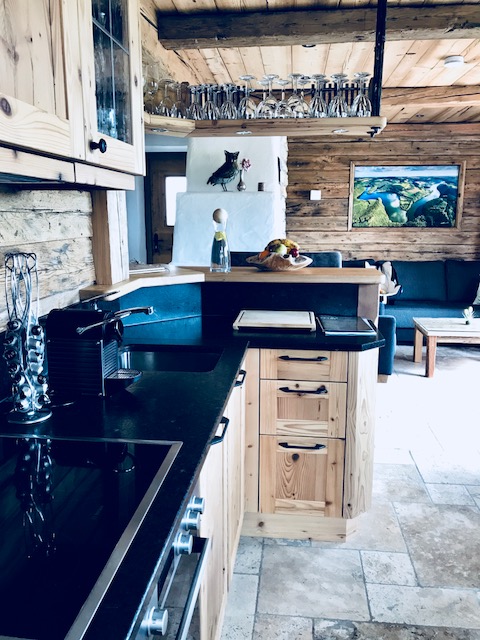 As soon as we opened the door of our chalet we were immersed into a cozy and homecoming atmosphere. The 3 level house was spacious, clean with decent fresh fragrance. We knew that all 6 houses are identical and provide a private balcony, a BBQ on the ground floor and a terrace with jacuzzi in the spa area. On the top floor there were 4 rooms with 2 double beds and a private modern bathrooms and 2 smaller single bed rooms. There was also a huge fancy bathroom on the ground floor, another double bedroom and nice fireplace in the living room. We didn't use the fireplace but there was also free firewood provided.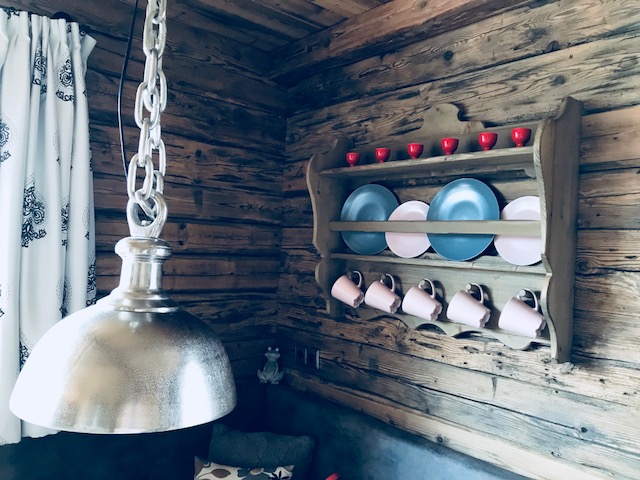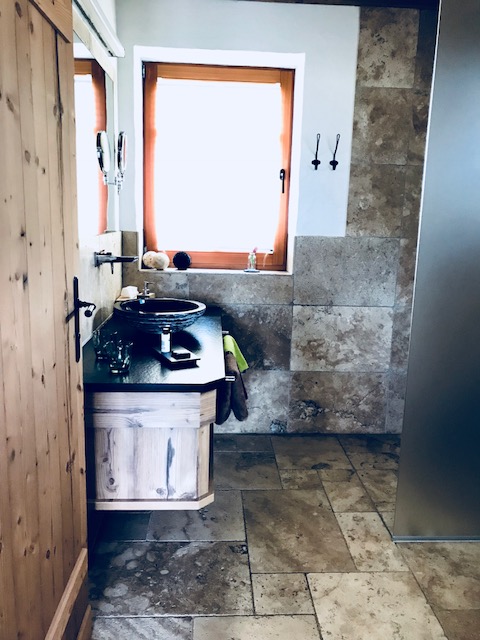 The whole house was fully equipped: a TV in every room, Wi-Fi, beddings, plenty of towels, shower gel and shampoo and even bathrobes with house shoes. Moreover the kitchen had everything you need and even dishes for babies and toddlers. A great bonus for parents is that a baby chair and baby bed are available. A basket of fresh fruits, Nespresso coffee and a variety of teas were also a great compliment. To conclude the only thing you need to bring with you are your clothes and a good mood. For an extra price food can also be arranged. Nevertheless there are supermarkets close by.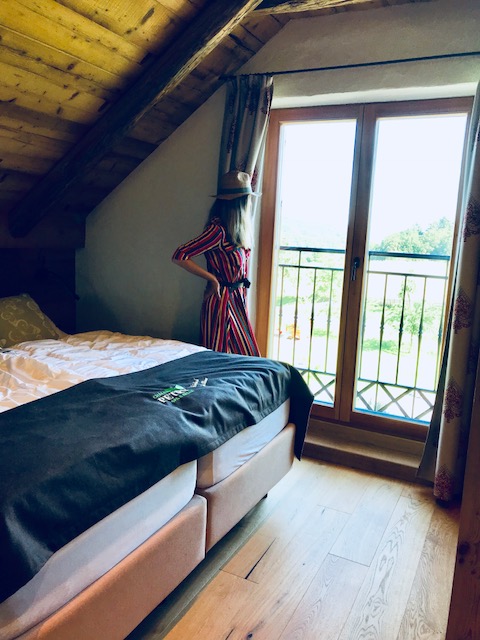 Interesting to mention that we saw a couple at the chalet who came with their dog. This means that furry friends are also welcome! And if you have toddlers they can be occupied at the playground so the adults can enjoy the luxury spa. And last but not least the chalets get cleaned every day and you also receive new towels. If you don't want to be bothered you can just let the owners know.
Private Spa, Sauna & Jacuzzi at Chalet in Luxembourg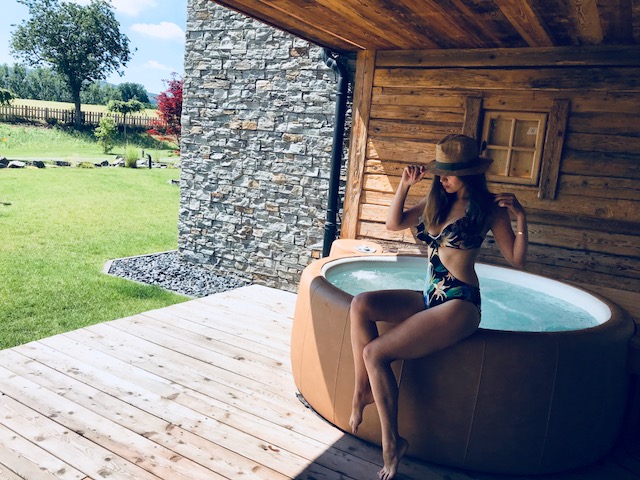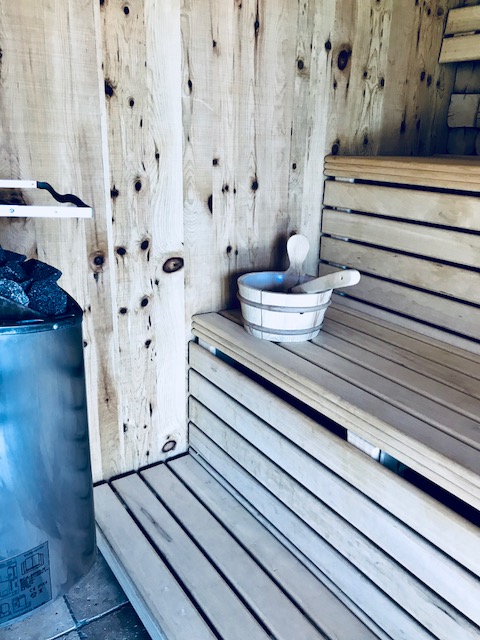 The private spa & sauna area of the Chalets Petry needs some special attention. The entire bottom level offers the ultimate spa experience. There is a bathroom, sauna, infrared sauna, comfortable chairs and calm music to relax. Outside you can sit on the terrace, enjoy the view of the pond or just lay in the bubbling warm jacuzzi. For the full treatment it's also possible to book a massage for an extra fee. We didn't do it because  the soothing, harmonious surroundings and the private spa alone helped us to unwind our minds and bodies.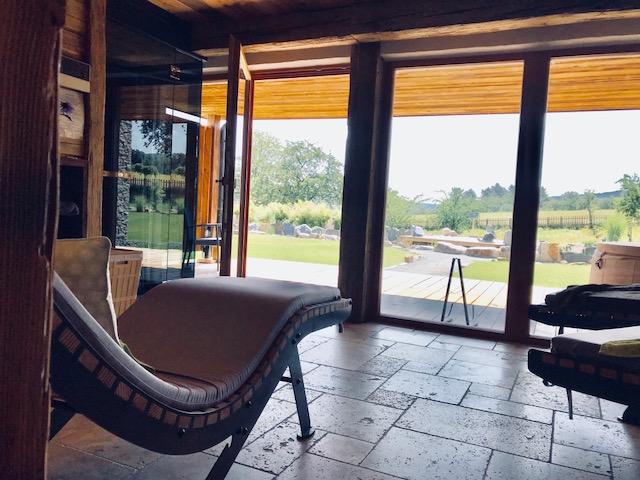 Holidays in Luxembourg: What to do?
Unfortunately we didn't have enough time to explore the surroundings because we were focused on the spa experience and enjoying family time with our baby. But there are plenty of things to do and that's why I would suggest to stay more than just 2 nights to get maximum out of your holiday. You can go for a hike, a castle visit or even drive to Luxembourg city.  For any information you can ask the owners of the chalets. They will happily provide you with brochures and a great directions so you will reach your destination!
Perfect Wellness in Luxembourg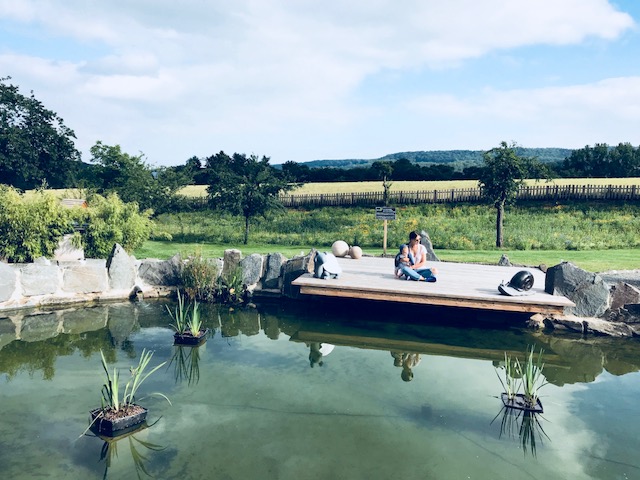 All in one we enjoyed our stay at the Petry's modern holiday home and had a memorable experience. It's definitely a perfect wellness and spa destination in Luxembourg. We could rejuvenate ourselves and restore our energy at the luxury spa and the tranquil surroundings of Luxembourg. The friendly owners and staff let us feel like home so we wished we could stay longer.  I will doubtlessly recommend everyone to visit these holiday homes as a family, friends or just a couple because it offers everything for an awesome getaway. I haven't written anything about prices because it varies depending on the season but you can easily find them here.
Check another family friendly trip in Europe here!