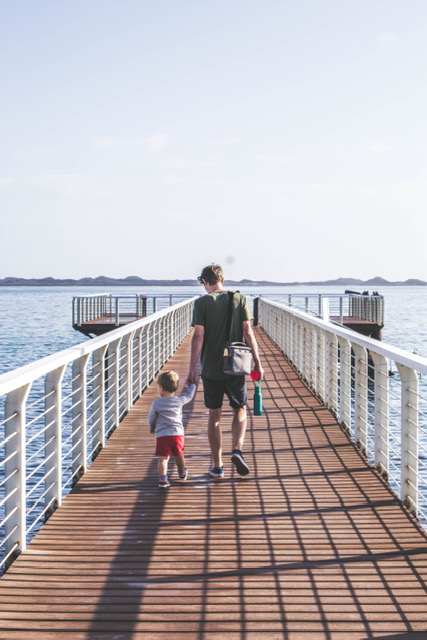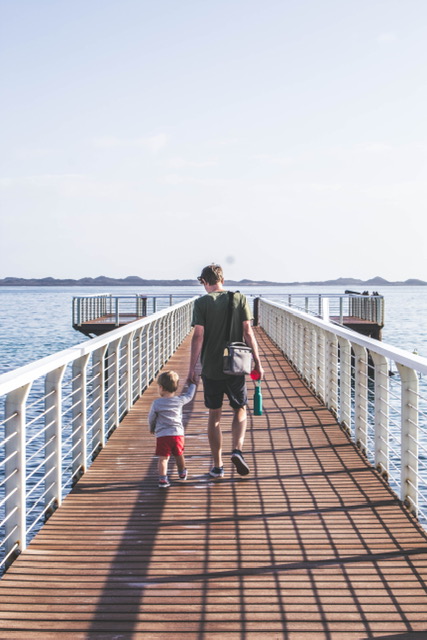 Are you planning a trip to Europe with your family and wondering which are the best European cities to visit with kids? Well, it's always better to get some information in advance. Travelling as a family is a wonderful and enriching experience but it's also not always rainbows and unicorns, and we know it as parents. Nevertheless there is always something to remember!
Europe is one of the most popular places to travel to as a family. It has so much to offer: beautiful landscapes, wonderful lakes, delicious food and diverse culture. We've been travelling in Europe as a family a lot, and visited many cities, so here is our list of the amazing European cities to visit with kids.
10 Safe travel destinations in Europe with kids
The Best Countries To Visit In Europe With Kids
1. Vienna, Austria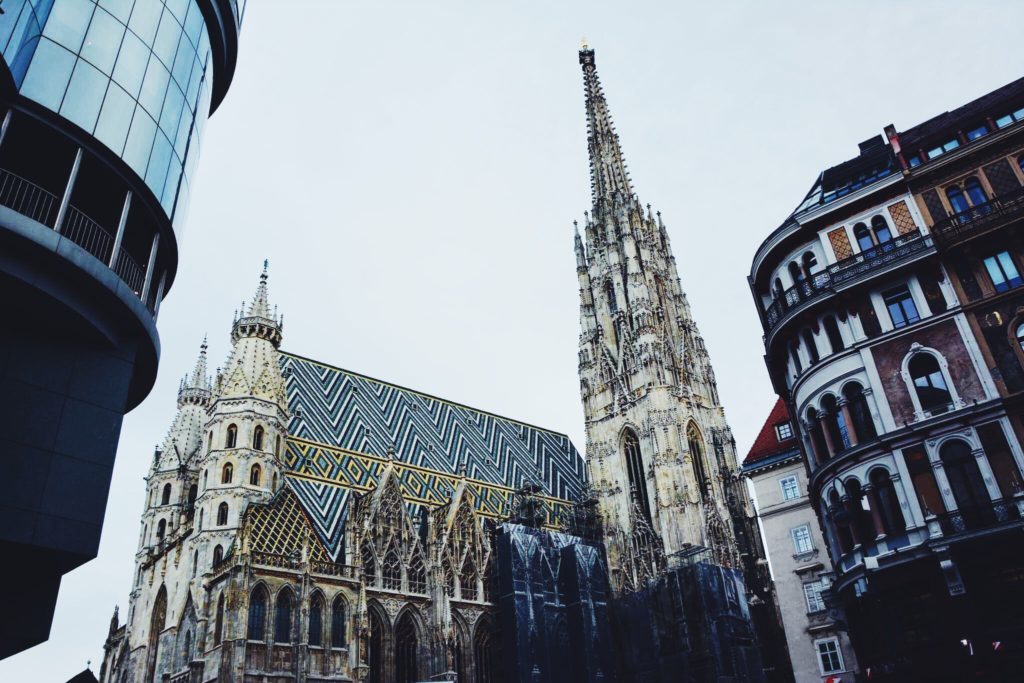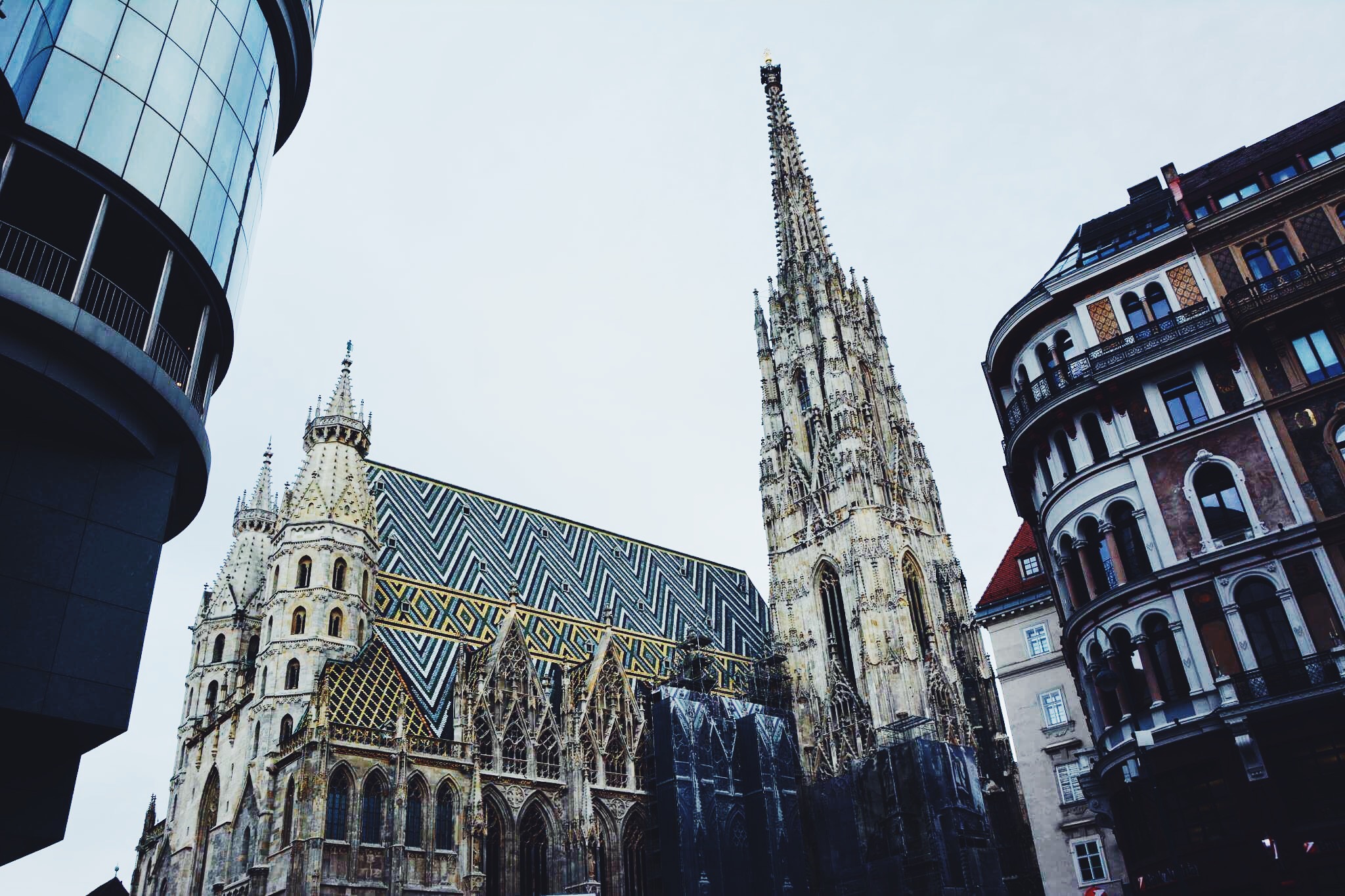 Vienna is one of the most kid-friendly cities. Children are very welcome in all aspects of everyday life. Furthermore most of the city's museums go out of their way to gear exhibitions towards children. Special chairs and servings are typically available in restaurants for kids. Moreover there are so many beautiful big parks where kids can burn off their energy.
Definitely jump on a Hop-on-Hop-off Bus to see the main attractions with your toddler. Make a stop at magnificent Schönbrunn and visit the oldest zoo in the world, Schönbrunn Zoo. Also visit the oldest amusement park, Prater Park and take a safe ride on the Giant Ferris Wheel. Your kids will definitely like Hundertwasser museum in Vienna, the extraordinary architectural highlight of Austria.
Vienna also offers a great choice of delicious food for everyone's taste. Your kids will love to visit Naschmarkt, a little paradise for every foodie. And good to know that this historical landmark exists since the 16th century. Or you can also enjoy Sachertorte at famous Demel.
The best time to visit the capital of Austria is in April and May or September and October. It's not as crowded with tourists as the busy summer or Christmas months. Moreover hotel rates are generally cheaper during this time.
Kid Friendly Hotels In Vienna, Austria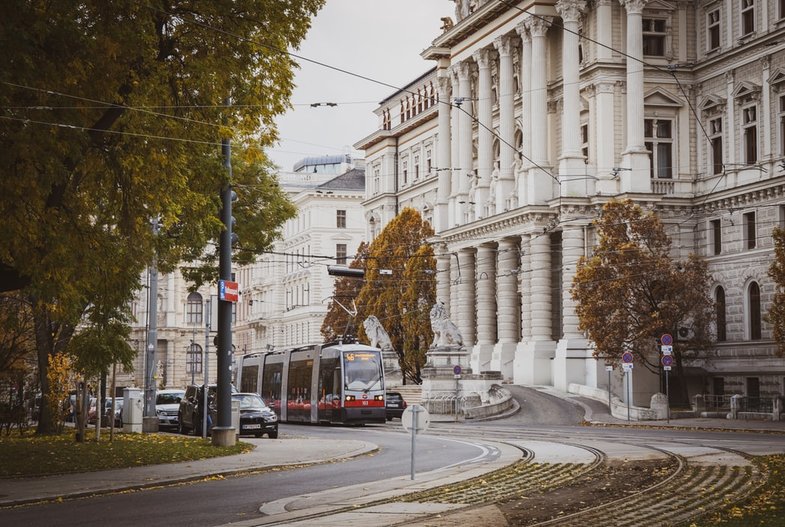 Motel One Wien Westbahnhof is a great option if you are travelling on a budget. It's a modern hotel and is just a 10-minute subway ride away from the city centre.
Appartement-Hotel an der Riemergasse is one of the most popular affordable hotels in Vienna. It's located close to St Stephen's Cathedral and offers spacious and comfortable rooms.
City Rooms Pension is a small guest house located on the mezzanine floor of a historic building from 1913 with cozy rooms. You will need only 10 minutes to reach the city centre of Vienna on foot.
A great option for families is also to book Airbnb's. Our host was wonderful Dina. Her apartment is located close to the centre and has everything what you need for a stay in Vienna with a family: A well-equipped kitchen, bathroom with shampoo, comfortable bed, clean towels and a tv (in case you need one).
If you are new to Airbnb then click here and get 41€ discount for your first booking. Sharing is caring!
2. Ardennes, Belgium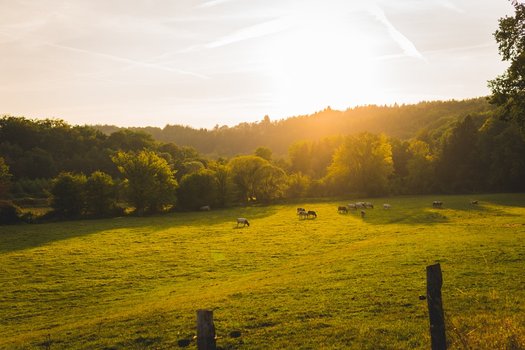 Ardennes in Belgium is a perfect holiday destination with kids in Europe. It has everything to make parents and their kids happy: The forests, the countryside, historical little towns to explore and delicious food. Visit Belgians smallest town, Durbuy and immerse into the authentic medieval vibe. There are also plenty of great restaurants where you can enjoy some fine food.
Don't miss Adventure Valley in Durbuy, this will definitely be a highlight for every family trip. Believe me, kids will never forget the day they spend there. It's an adventurous park where they can climb the mountains and trees.
Ardennes offer various sporting activities like biking, hiking or kayaking. Most of the hotels offer bikes to rent so you can explore the beautiful and tranquil forests. Find out more about Ardennes here.
Family Friendly Hotels In Ardennes, Belgium.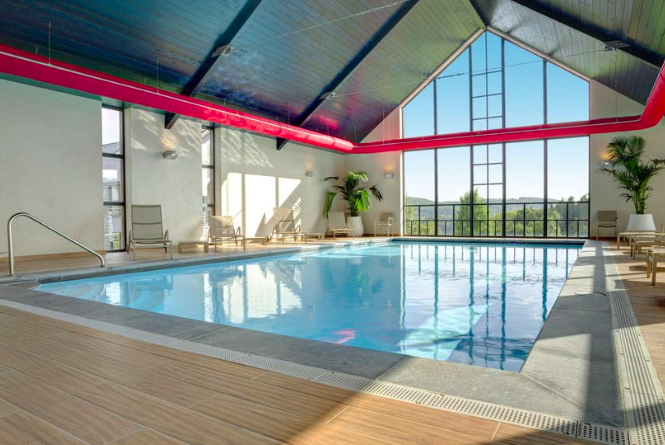 We were staying at Azur en Ardenne, a wellness oasis surrounded by a beautiful forest. It's also perfectly situated close to Durbuy's Old Town and various activities, which you can easily reach on foot. There is a wellness area and a swimming pool that you can enjoy with your kids.
Mont-des-Pins/Dennenheuvel is another great hotel to stay with kids in Ardennes. It's surrounded by a beautiful nature and offers cozy guest rooms and an awesome wellness area.
Castel de Pont-à-Lesse is also located within natural surroundings near Dinant. It offers a great wellness area and spacious rooms. This former 'Château de la Lesse' is one of the many castles and châteaux in the Haute-Meuse Valley and definitely a memorable place to stay with your kids.
3. Tallinn, Estonia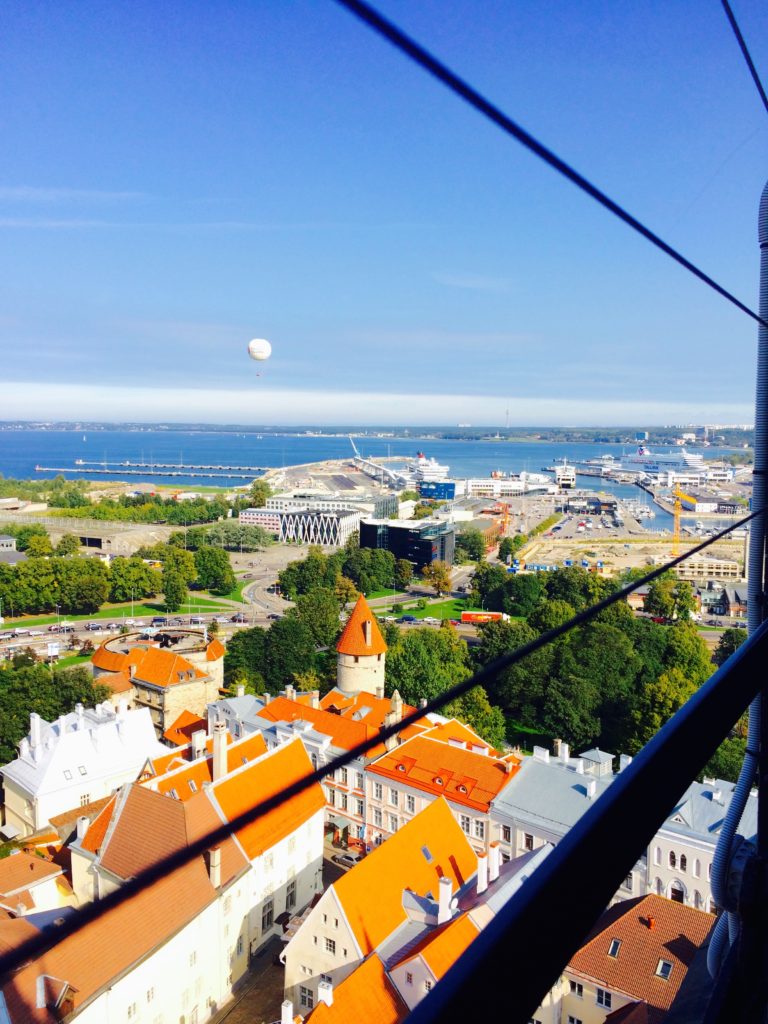 Tallinn, the capital of Estonia is a great European city to visit with baby or toddler. It's a safe and very kids-friendly place and there are plenty of things to do and to explore for families even beyond the beautiful Old Town. Which is by the way a must visit!
Tallinn is not a very popular city in Europe and therefore it's a little gem for an East European getaway. Tourists prefer to visit the city during April or May but when we were there during September it had great refreshing weather. Start your journey with visiting Raekoja Plats in Tallinn's Old Town. It's surrounded by various restaurants and one of the must visit places is old-fashioned tavern III Draakon. Taste their delicious pies, deer-soup or Estonian beer. Check out my other article about Tallinn and you will know what you can even try there for free!
Explore the coast of Tallinn with it's lovely beaches, like Prita Beach. Doubtlessly visit exciting maritime museum Lennusadam Seaplane Harbour. Kids will love it and you too! Last but not least you can go to Tallinn's Zoo where you can observe various animals but also learn about them in a playful way.
Kid Friendly Hotels In Tallinn, Estonia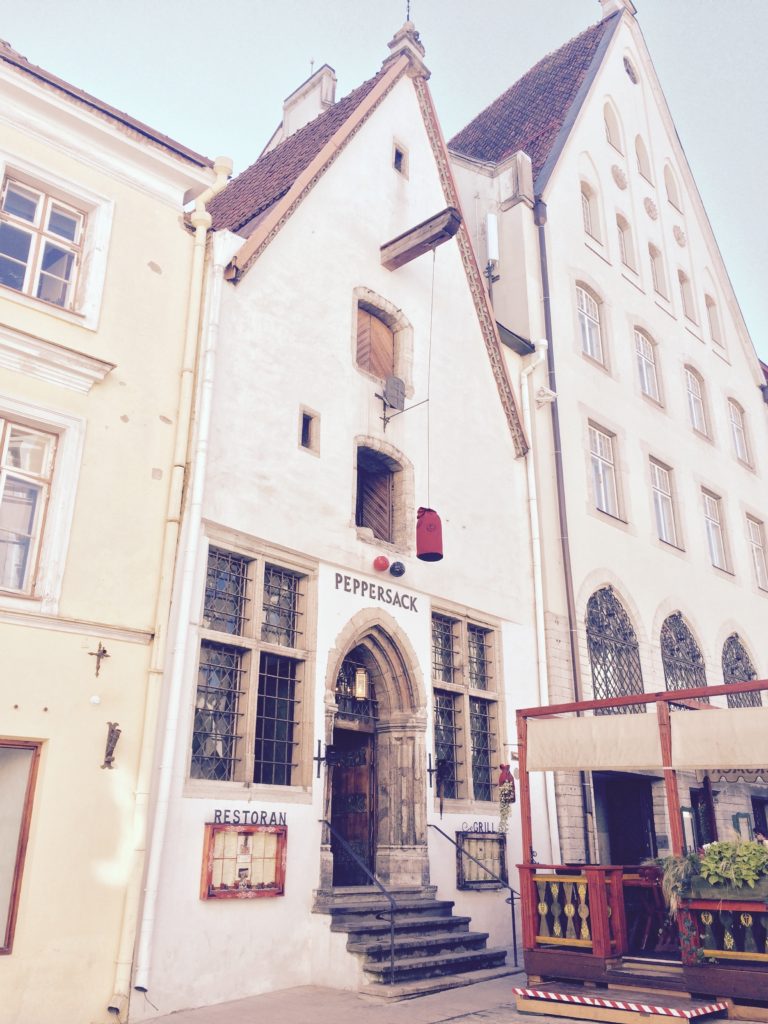 Revelton Suites is one of the best apartment hotels located in the heart of Tallinn. It's a great place to stay with your family: Spacious and clean apartments, friendly staff and beautiful design. There you will find everything you need for a relative low price.
Oru Hub Hotel is another modern and beautiful 4-star hotel in Tallinn. All rooms are decorated with wooden furniture which creates a cozy atmosphere. It's located very close to the Baltic Sea and just 5-minute drive away from the centre. Taxis are pretty cheap in Tallinn so don't worry about using them more often.
Tallinn City Apartments is another great way to immerse into the medieval Old Town of Tallinn. The self-catering apartments located in several places in Tallinn Old Town are ideal for a family to stay.
4. Fuerteventura, Canary Islands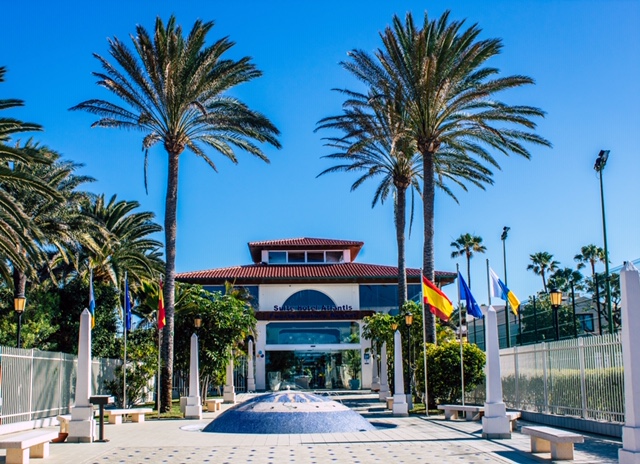 Fuerteventura in the Canaries is well known for being a child friendly destination with great family resorts. It's also famous for all-year-around good weather and amazing beaches. It was formed by ancient volcanoes and the winds from the Sahara desert. Furthermore it was declared a UNESCO Biosphere Reserve in 2009. So it's one of the best holiday destinations with babies and toddles
The Canary Islands are a part of Spain and it's official language is Spanish. However because of the great touristic development English and German are also widely spoken.
Start your family trip with visiting the beautiful town, Corralejo. It has a nice beach where you can stroll along with your kids. It is also a very quick journey to the huge sand dunes of the National Park (Parque Natural de las Dunas de Corralejo). If you want to get a real taste of the authentic life of Fuerteventura then visit El Cotillo.
If you want to experience amazing beaches then drive to El Cotillo Beach & Lagoons or Costa Calma, Risco del Paso. Oasis Park Fuerteventura and Acua Water Park are also great options to entertain your kids.
Kid Friendly Hotels In Fuerteventura, Canary Islands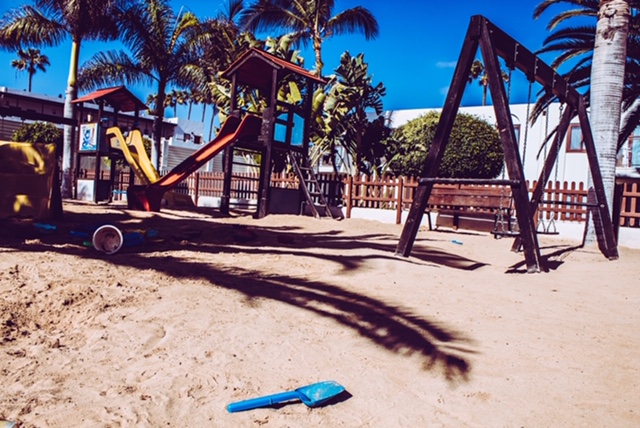 We stayed at amazing Suites Fuerteventura Resort -Ex Atlantis which is jaw-dropping good. It's the perfect place to stay with your kids. It has everything to offer starting from the activity clubs for children and teenagers, various swimming pools and an incredible buffet.
Another one is also our family's favourite hotel to stay with a toddler, Gran Hotel Bahía Real (Ex Atlantis). It's a 5-star luxury hotel filled with warm vibes and sophistication. If you get the chance book a room with the astonishing sea view. There is a kids' club and playground available. So you as a parent can unwind and have a relaxing spa session, while the little ones are having fun. Read more about our hotel experience here.
5. Malta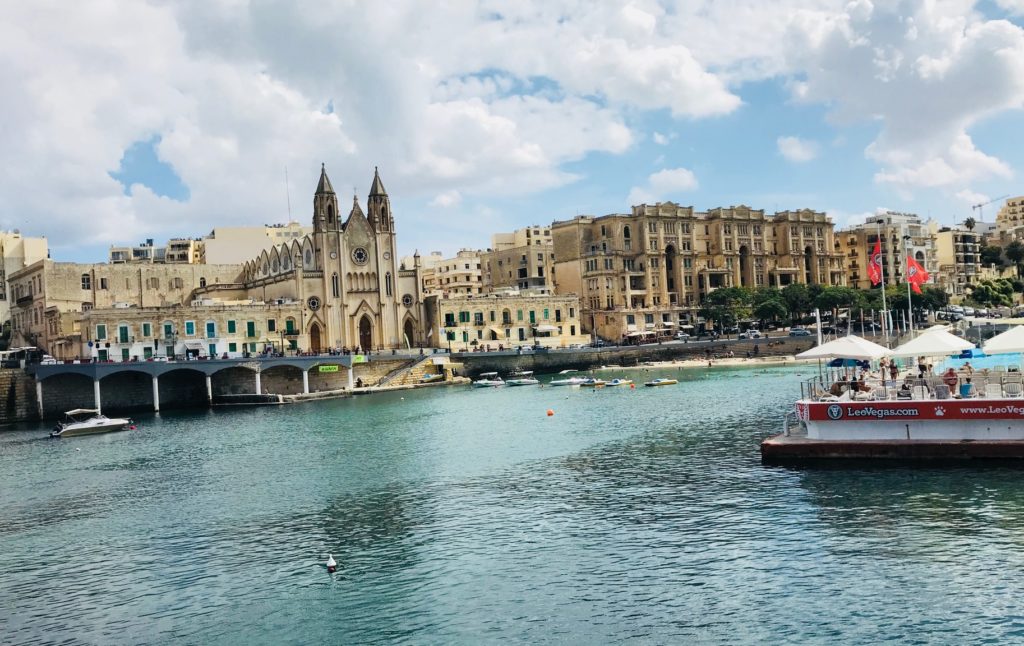 Malta is the best destination for a family holiday with kids. It's a small island country located in the central Mediterranean Sea and has a rich and turbulent history. Summer is almost all year round here, winters are very short just 2 months long. I would recommend to visit Malta in September or beginning of October to avoid the heat of the hot and dry summers. Also important to mention, Maltese people love kids. So if your little toddler is having his or her moment you will never be stressed by weird looks. People will even try to help you to entertain the little one.
There is an infinite amount of amazing things to do with kids in Malta. The main one that you can't miss are Malta National Aquarium, to experience Malt's underwater life, Popeye Village, a film set from the 1980s that became an entertainment park or Playmobil FunPark with indoor and outdoor play areas.
Surely you can also visit various beautiful beaches and swim in the beautiful waters of Malta. Furthermore you can learn more about the Maltese culture and it's secrets about pirate life, which are extremely exciting for young and old. And last but not least, try the delicious typical and very popular Maltese snack, pastizzi. It's a deep fried pastry filled with ricotta or any other delicious mix of vegetables and meat.
Kid Friendly Hotels In Malta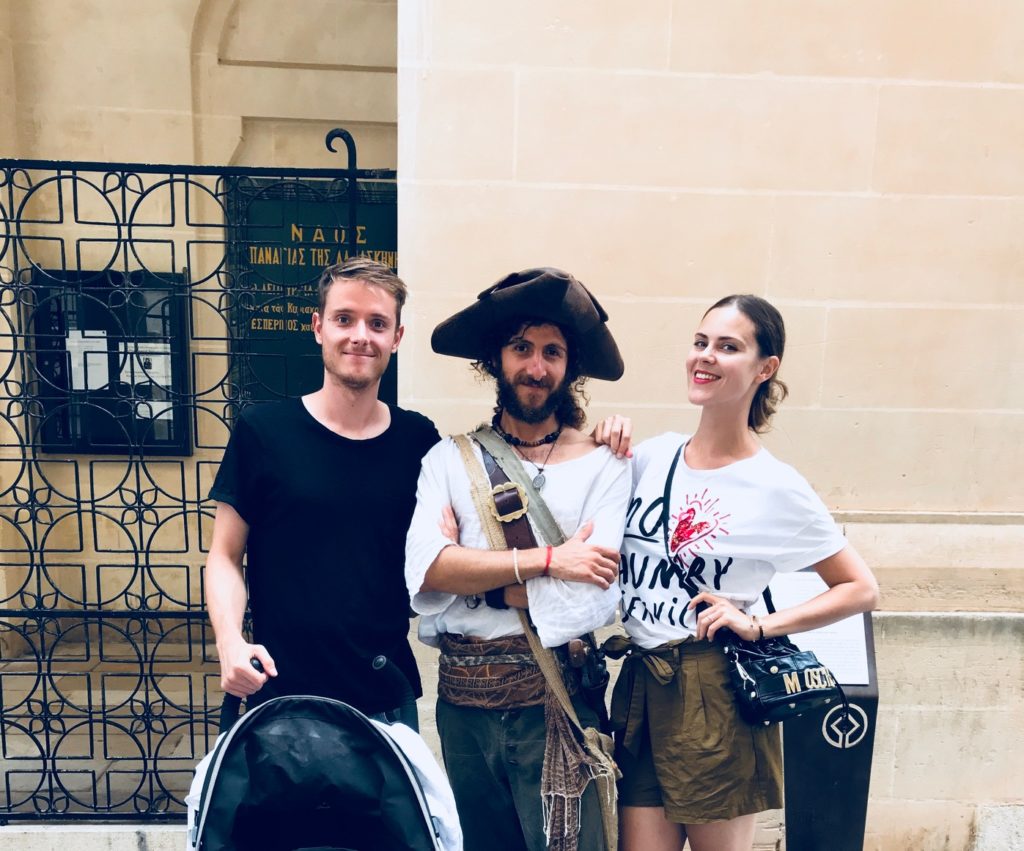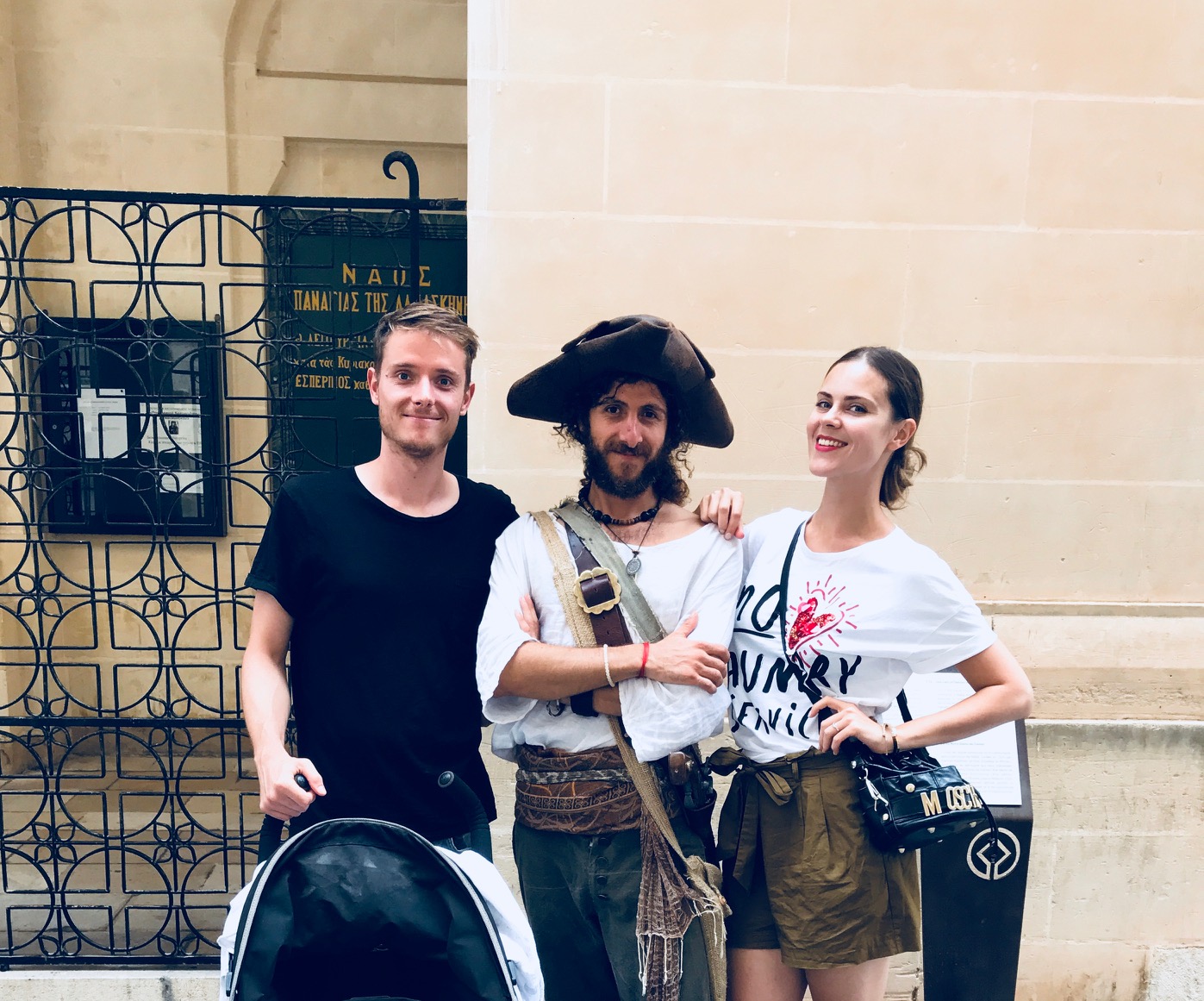 Urban Valley Resort & Spa is one of the great options to stay with your family. It offers spacious rooms, a swimming pool and there are only positive reviews from people who travelled with the kids.
Paradise Bay Resort Hotel is a family friendly luxury hotel, which offers not only rooms with comfortable beds and a delicious buffet but also an amazing view over Paradise Bay.
Solana Hotel and Spa is a great combination of price and quality. It's located in a quiet, family friendly area and only a 10-minute walk from the beach on Mellieha Bay. It offers clean and modern rooms. The highlight is a swimming pool on the rooftop terrace.
6. Sardinia, Italy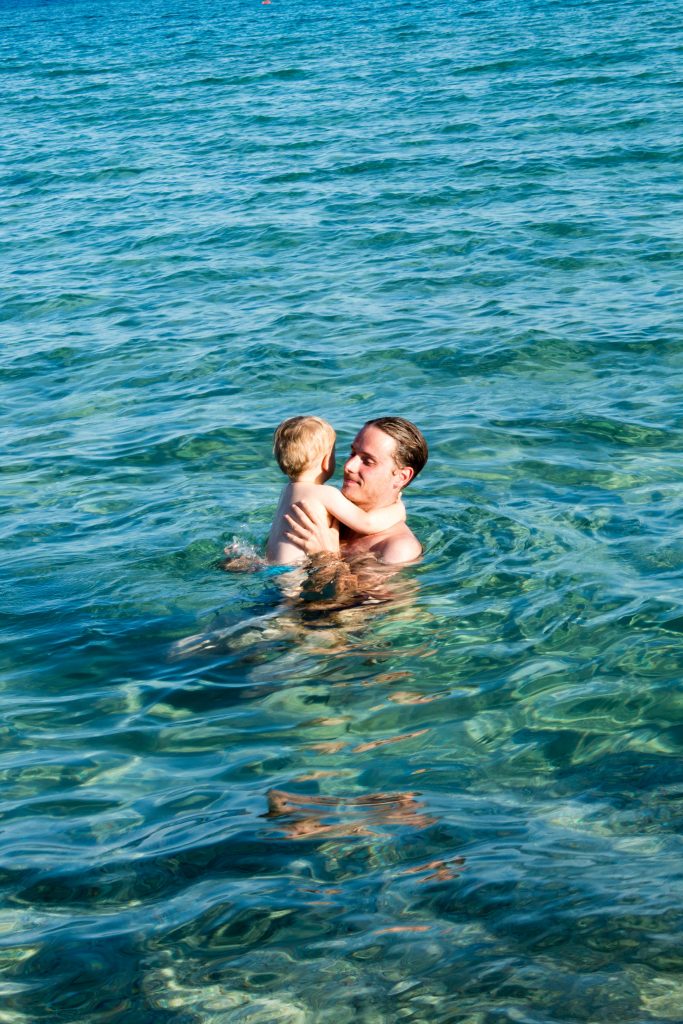 Sardinia is a dream family destination! It offers gorgeous beaches for toddlers, breath-taking nature, tasty food and top family resorts. After visiting Sardinia I was impressed with it's love for children.
The best time to visit Sardinia is the months of April to May and September to October. The temperatures are not too high so you can enjoy activities like biking and hiking. Moreover the sea is still warm enough to swim in and there are less tourists.
Sardinia is one of the most child friendly holiday destinations in Europe and also one of my favourite. The time stops here for a moment and you start to feel the relaxed atmosphere of the island. You can definitely spend a day in Cagliari (read about it here) other than that I would recommend just to book a beautiful resort and enjoy the unwinding time. Because not every family vacation needs a lot of educational history and sightseeing. Sometimes you just want to relax and enjoy the beautiful water and the warm sun. The active ones can still rent a car or bike, drive around and explore the beautiful island.
Kid Friendly Hotels in Sardinia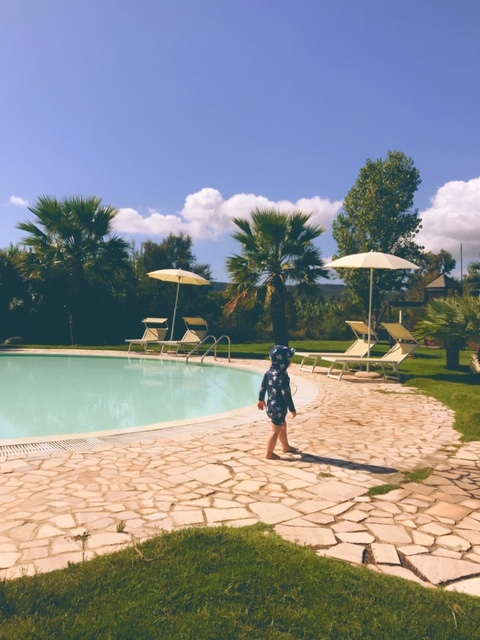 We were staying at a beautiful family resort in Sardinia which features a private beach area, cute rooms with balcony or garden, outdoor pools and even a playground for kids. Le Spiagge di San Pietro Resort is a 4 star hotel that I would doubtlessly recommend to everyone who is visiting Sardinia with kids. It's located just a few minute walk away from the incredible beach equipped with beach beds, umbrellas and various beach games.
7. Luxembourg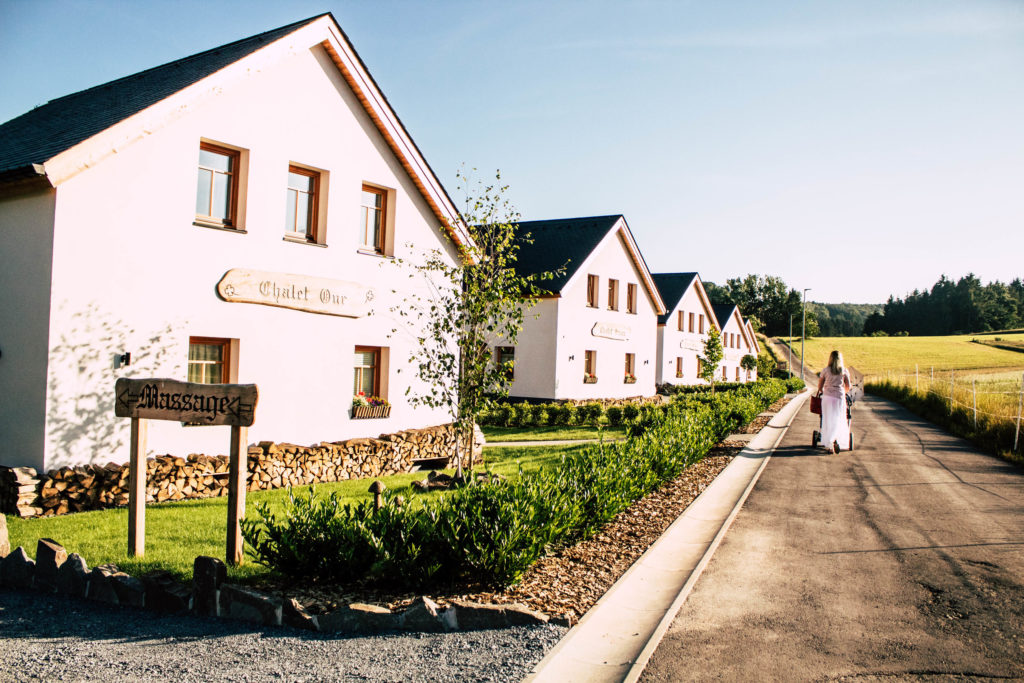 Luxembourg is one of Europe's smaller countries and it's often one that's overlooked when planning any European trip with toddlers. Anyhow it's one of the most charming and child friendly places in Europe to visit. It's also very easy to get around if you drive. You also have more control over your travel itinerary.
Your kids but also you will love Luxembourg because of it's beautiful nature, rich history and incredible castles. It feels like you are immersing into a fairytale by going through the medieval tunnels of impressive castles. There are so many of them but one of the most magnificent ones is Vianden Castle which is set atop a hill and looks surreal and dramatic .
Kid Friendly Hotels in Luxembourg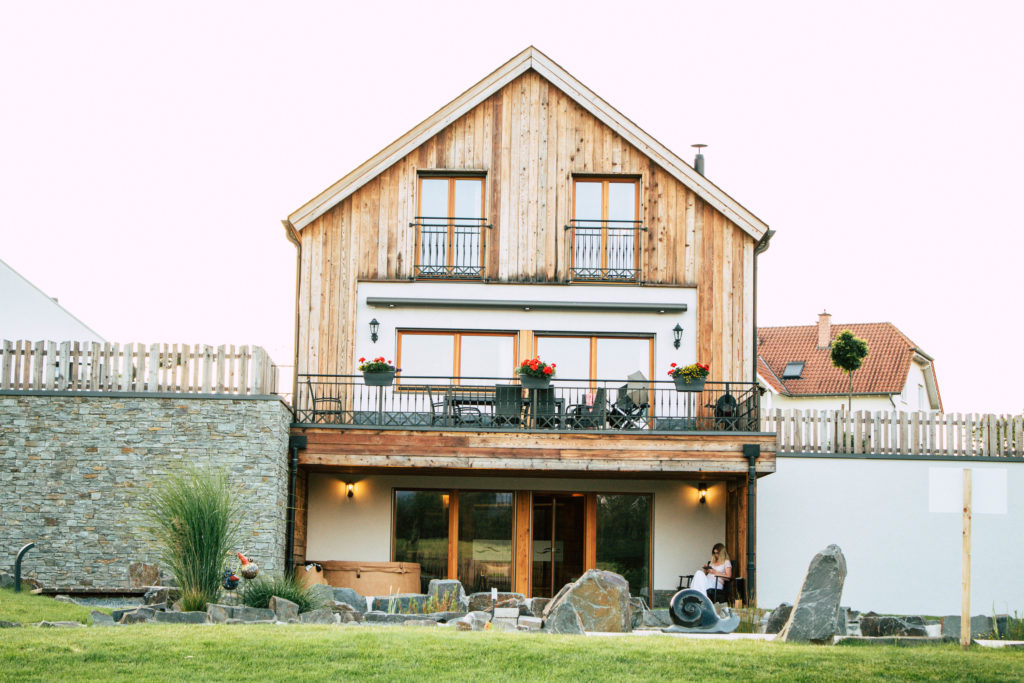 A trip to Luxembourg is incomplete without a visit to its impressive countryside. That's why I would recommend to stay at Wellness Chalets Petry Spa & Relax in Bettel. You will immerse into the cozy and welcoming atmosphere of a wooden house with private balcony, a BBQ on the ground floor, a terrace with jacuzzi, sauna and 4 lovely rooms. The 6 gorgeous houses are surrounded by a picturesque view of a field with the forest and horses in the background. It seemed to be the perfect escape to get charged up with positive vibes and energy.
8. Copenhagen, Denmark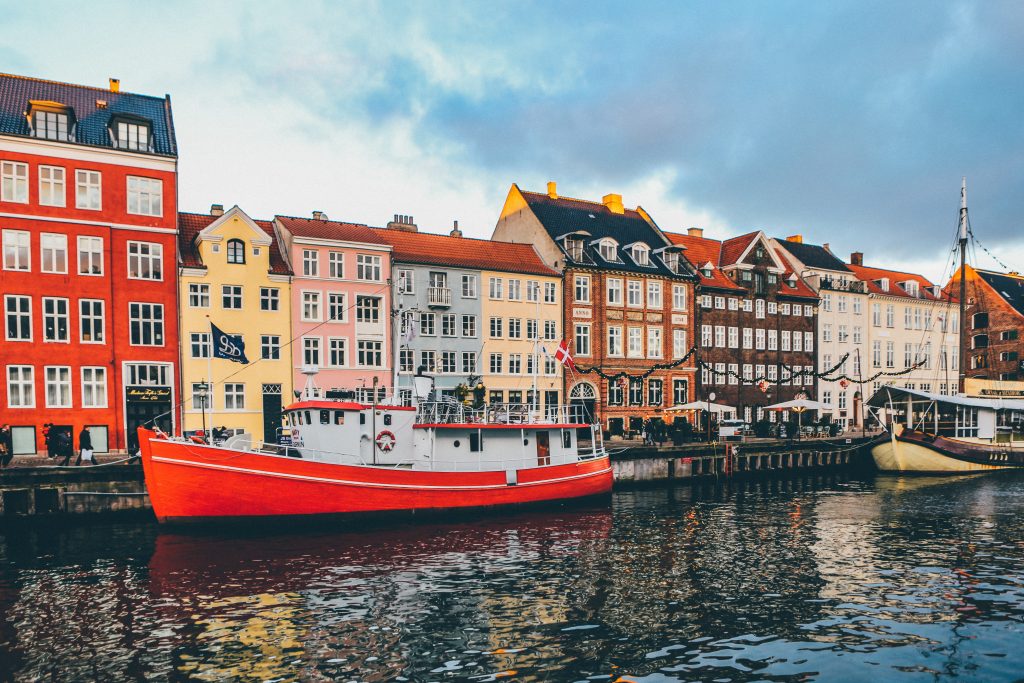 Copenhagen is a great city to visit with kids as there's a lot to do. It is also very family friendly or just in general very friendly towards anyone. Also the public transportation is efficient so your family can explore the city effortlessly. Your kids will definitely have memorable times while going sightseeing in this beautiful little city with it's cute colourful houses and numerous boats.
The main kids attractions in Copenhagen are definitely the Tivoli Gardens, the second-oldest operating amusement park in the world, and the theme park, Legoland. Also visit one of the oldest zoos in Europe, Copenhagen zoo. Children are even allowed to interact with some animals like dwarf goats. And surely don't miss the boat ride to the Little Mermaid statue.
Family-friendly Hotels In Copenhagen, Denmark
Manon Les Suites is an eco-friendly hotel which features family suites with kitchenettes and refrigerators. It is equipped with kid-friendly amenities like swimming pool and bike rental.
Generator Hostel is not only family but also a budget-friendly hotel with quad rooms for families. The hotel is also equipped with a restaurant, bike hire, shuffleboard center, etc.
Coco Hotel is another budget hotel with simple and clean family rooms and has an awesome location, just 500 m from the Central Station and it is close to many restaurants. The facilities include a ping-pong room and a summer terrace.
Stay Seaport is set in the North Harbor district of Copenhagen. The apartments feature a kitchen, private bathroom, TV so actually everything what you need to feel like home.
9. Stockholm, Sweden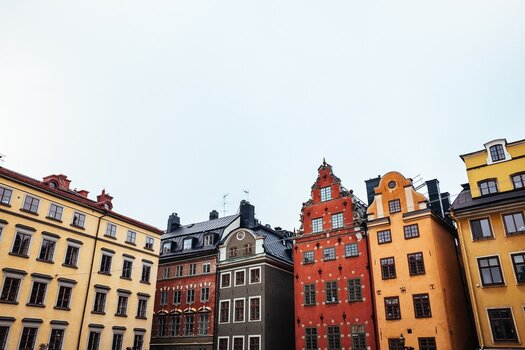 Sweden, especially Stockholm has been often chosen as one of the best places in Europe for kids by travellers. Although expensive, Sweden is a great and effortless place to travel with kids of all ages from infants to teens. Stockholm is filled with numerous sights and activities which are designed specifically for kids with reduced admission. There are also plenty of scenic gardens and parks to visit. Furthermore it's a stroller friendly destination and definitely one of the best European family vacations!
There are loads of museums and galleries for some great educational visits and many zoos and amusement parks to keep the kids entertained in Stockholm. It's also an English speaking country so you'll have no problem communicating with locals.
Here are some of the amazing Stockholm kids attractions: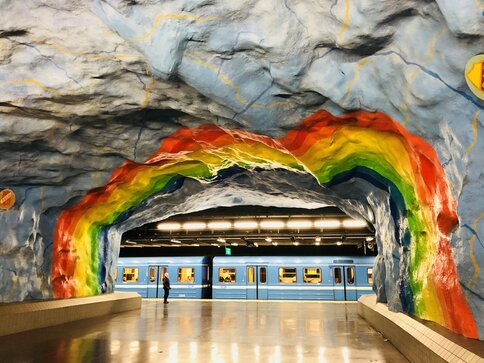 Family-friendly Hotels In Stockholm, Sweden
Grand Central by Scandic is a family-friendly hotel that offers free breakfast with organic and gluten-free options, free bicycle rentals, sauna, etc. There are even welcome gifts for kids!
Motel L is a mid-range motel with lovely family rooms equipped with two bunk beds and a spacious restaurant with a bar area. A cute place to stay!
At Scandic Victoria Tower your kids will get a special treatment as they arrive and also lots of gifts. The hotel also offers delicious free breakfast. The ride to central Stockholm takes about 15 minutes from the hotel.
10. Budapest, Hungary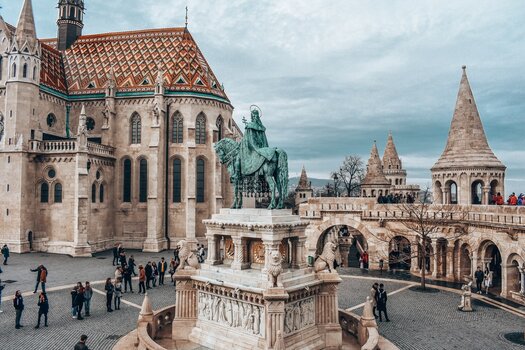 Budapest is famous for being not only child-friendly but child-focused. It's doubtlessly another one of the top favourite cities in Europe where you should travel with your kids. Also the amount of attractions around town, from trampoline parks to a shark-filled tropicarium, there is just so much of the city that can be enjoyed as a family. Budapest is also popular among tourists for it's baths, pools and spas. Moreover it is simple to navigate in Budapest because of the extended and well-organized transport system.
Here are some of the great Budapest kids attractions: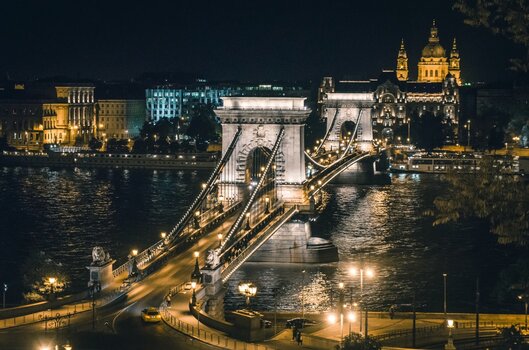 Kid Friendly Hotels in Budapest, Hungary
Maverick City Lodge is a great modern hostel lodge with a super-helpful, always-smiling staff and great if you travel with kids. Located in a quiet area but close to the main attractions area.
Hotel Palazzo Zichy is a lovely hotel in Budapest located in a lovely neighbourhood, filled with trendy and child-friendly restaurants. Also close to the major sites.
7Seasons Apartments Budapest is a spacious and cozy apartment. If you need special equipment for kids like a cot, a baby bath, a high chair or toys, just ask the friendly staff. Ideal place if you travel with more than just one kid.