Bruges is a fairy tale town in Belgium that you definitely need to explore! Read more what you can do there here. But I discovered some places where you can have delicious and healthy breakfast in Bruges all day long. Hipsters, health-freaks and foodies will fall in love with this charming café!
Your mother might've told you that breakfast is the most important meal of the day and she is right! Studies have proven that breakfast boosts your metabolism, helps you burn calories throughout the day and it also gives you the energy you need to get things done. And what can be better than a tasty and solid starter on a plate that is also expertly made by someone else?
1. Tasty Breakfast in Bruges at That's Toast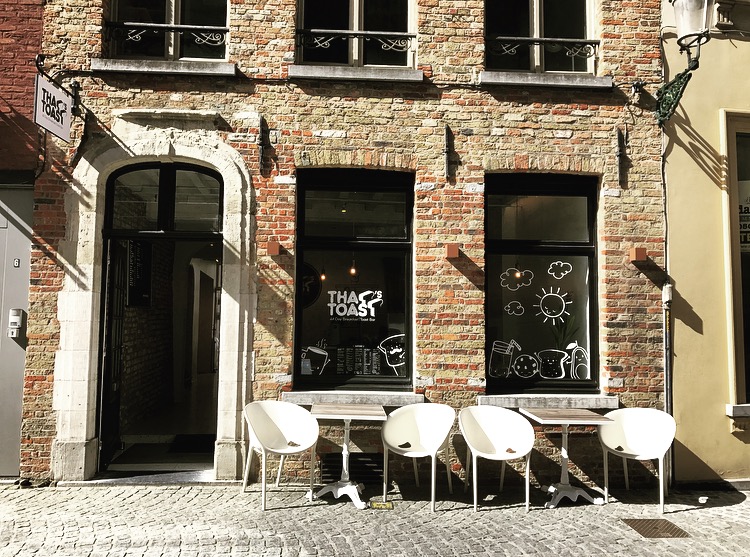 That's Toast is an amazing cafe with great coffee and a variety of delicious dishes. You can order big breakfast plates for €14 per piece, with extra salmon on top of rucola and sweet potatoes for just €2,50 each. Portions here are magnanimous. The service and the meals are always out very quickly.  For a healthy start you can try different fresh juices or lemonades. The meat lovers will adore the other breakfast plate with tempting bacon, 2 different types of sausages, grilled tomato, beans in tomato sauce and the essential eggs. Definitely the breakfast for champions!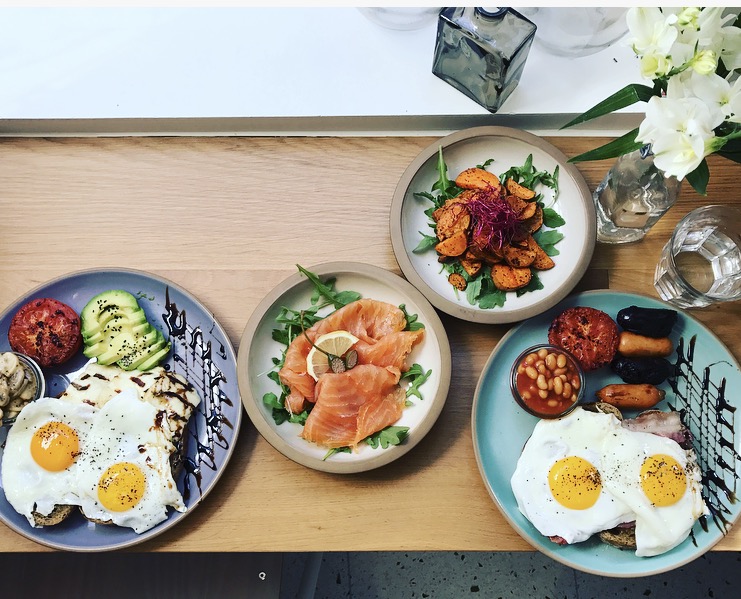 Breakfast, brunch, lunch or just a nice drink at That's Toast, you will be satisfied with every choice! I doubtlessly discovered my new place to eat and relax and who knows maybe I'll see you there too! Bon appetite!
Address: Dweersstraat 4, 8000 Brugge
You can also find That's Toast in Antwerp. It's located in the trendy area of Antwerp, at the waterfront with a great view of MAS museum. Go and see it too!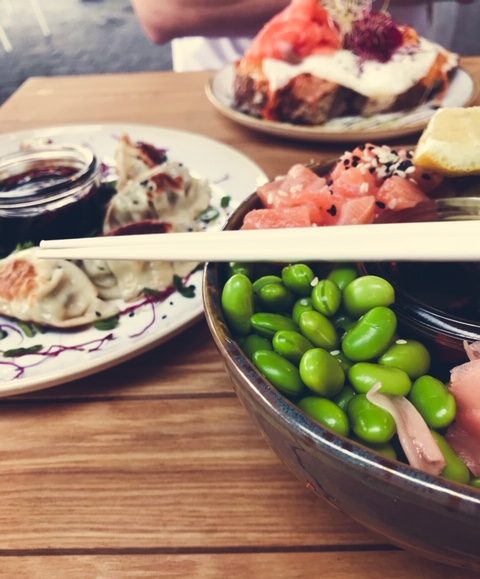 2. The Best cakes at Patisserie Academie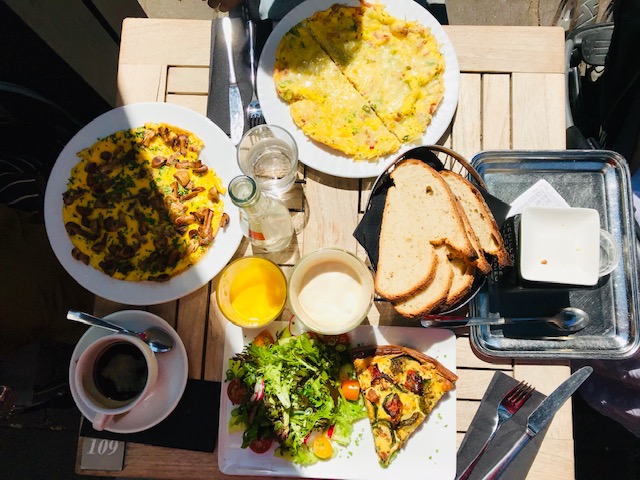 Patisserie Academie is incredibly famous in Bruges and surroundings for it's beautiful pastry creations. This charming cafe is always full with locals who like to enjoy delicious cakes with tea or coffee but also Academie's unique breakfast.
Address: Vlamingtraat 56, 8000 Brugge
3. Amazing ice coffee at Li o Lait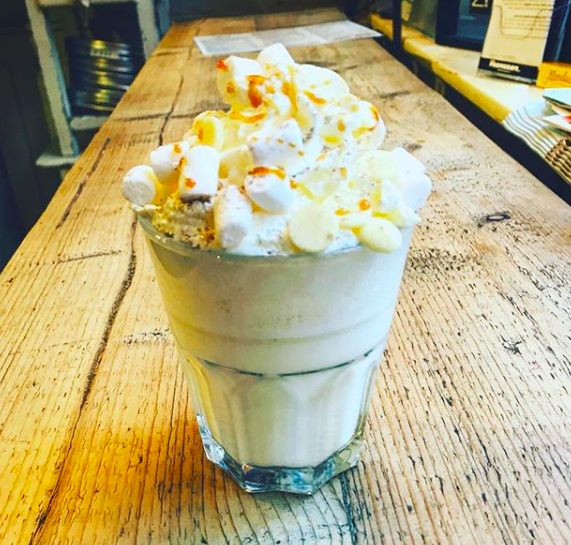 Li o Lait in Bruges is a famous coffee and tea bar. You will mainly see locals there, tourists miss it somehow. At Li o Lait they serve the best ice coffee! The little cafe with it's vintage interior even offers a small garden. Here you can enjoy delicious bagels, cakes and much more for your breakfast or lunch.
Address: Dweersstraat 30, 8000 Brugge
4. Healthy Breakfast at Le Pain Quotidien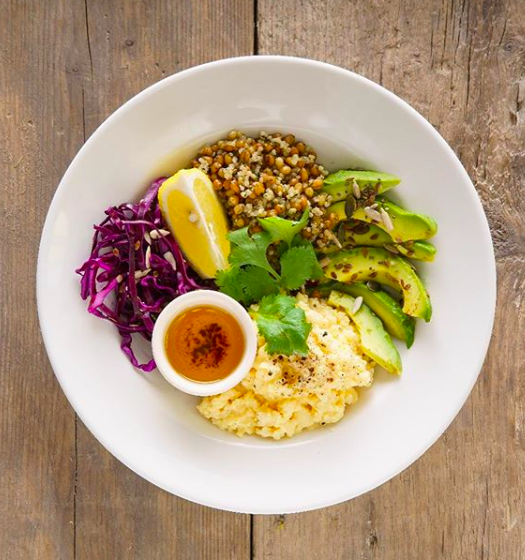 Le Pain Quotidien is a restaurant chain of healthy brunching that is very famous in the whole of Belgium and beyond. All products that they serve are artisanal and organic. They even sell fresh bread and other delicious baked goods. Definitely a place to try out.
Address: Simon Stevinplein 15, Brugge
5. Delicious American Pancakes at Books & Brunch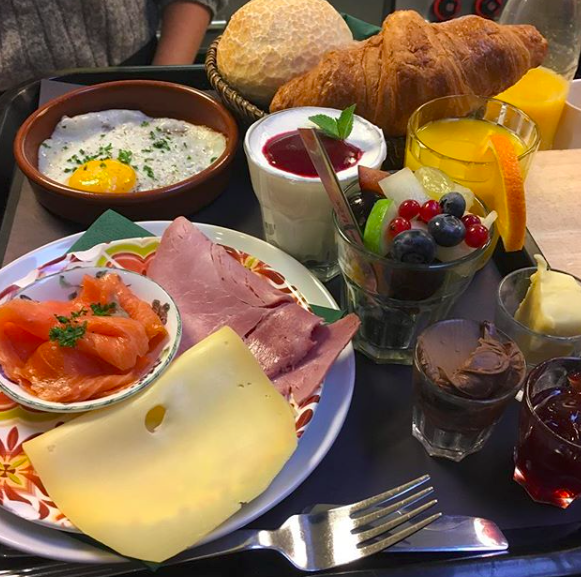 Books & Brunch is not only a breakfast bar in Bruges but also a bookstore. It's perfect for solo travellers who would like to enjoy an organic and tasty breakfast and immerse into one of the newspapers or books. There you can also enjoy American pancakes and scrumptious pies.
Address: Garenmarkt 30, 8000 Brugge
6. Famous Bagels at Sanseveria Bagelsalon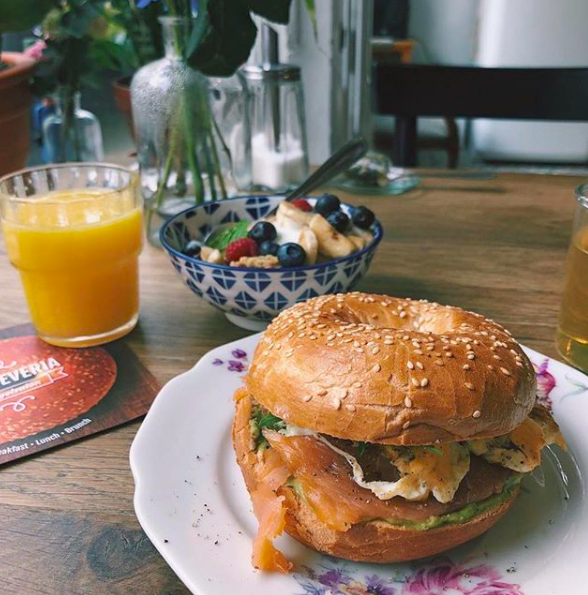 Sanseveria Bagelsalon in Bruges is famous for it's sumptuous variety of bagel creations. It's hiding in a quite street of the historical city centre providing you with a relaxed atmosphere. Sanseveria's staff is very friendly and they will spoil you with their salads, lovely coffees, quiches and other goodies.
Address: Predikherenstraat 11, 8000 Brugge
7. Hidden Treasure Black Bird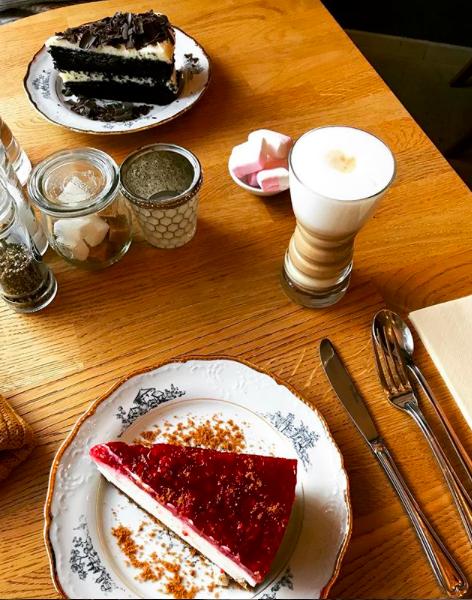 Black Bird is a very popular cafe for breakfast and lunch in Bruges. This is where locals like to spend their weekends by enjoying delicious homemade food and drinks. Also the interior of Black Bird will leave you speechless because every detail is made with love. It's definitely an awesome place for your Instagram feed.
Address: Jan van Eyckplein 7, 8000 Brugge