Why is the island of Ukulhas one of the Maldives' hidden treasures and a top location for the best resort in Maldives for honeymoon? It's an ideal destination for couples and families who prefer diving, fishing and swimming without a crowd of tourists. Furthermore it's a best island for budget traveling. It's one of the most inhabited island's of North Ari Atoll which will help you to immerse into a relaxing paradise and an authentic, friendly Maledivian culture.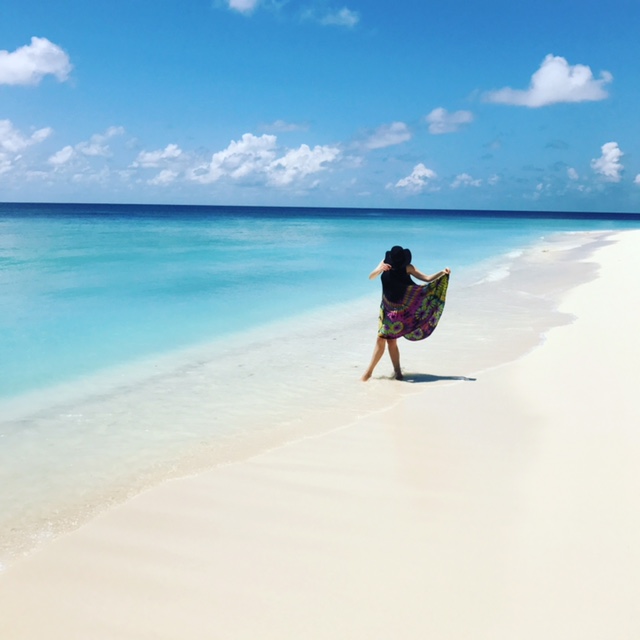 Transfer to the island in Maldives
It's very easy to reach the island with the public ferry from Male's Villingili Ferry Terminal. It leaves every Tuesday and Thursday at 9am and cost around $5 one way. It takes 4,5 hours to reach the white sands of Ukulhas. Departure from Ukulhas to Male is three times a week at 10am. The schedule of the ferry can change so confirm the dates with your hotel.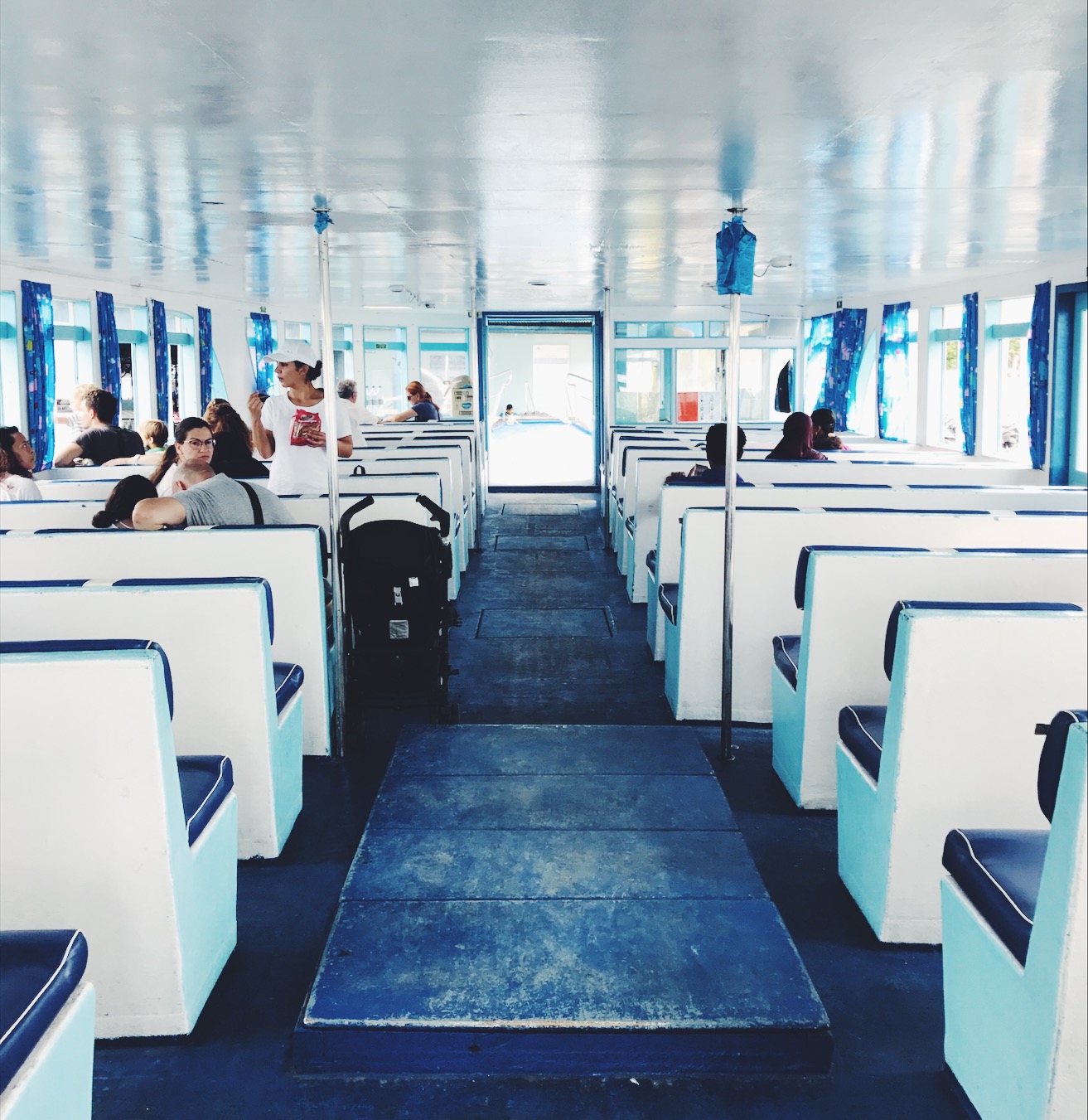 No doubt there are other faster options to reach the island like a scheduled speedboat. Hotel Sea La Vie Inn can help you to organize pick up from the airport. It will cost you $50 per person and within 90 minutes you will be able to set foot on the heaven on Earth.
If you really don't want to waste your time then a sea plane will be a great alternative for you. The 20 minute flight operates during the day time between 5:30am and 5pm for $365 per person round trip.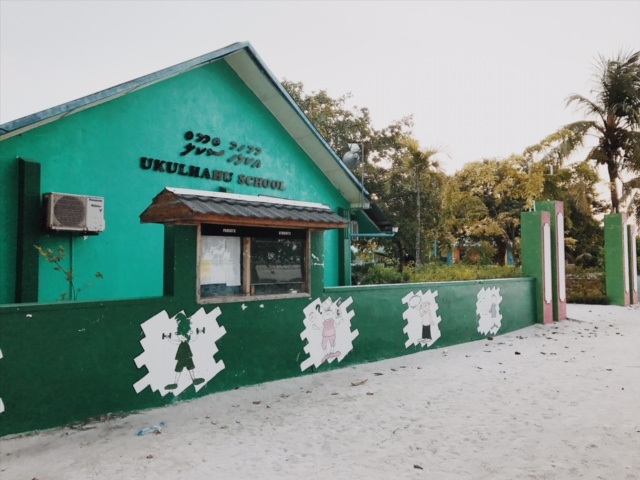 Climate in Maldives
Like the rest of the Maldives, Ukulhas has a tropical monsoon climate with warm temperatures around the year. April is the hottest month and December is the coolest. We visited this beautiful island in August and it was very hot especially around midday. You will definitely need sunscreen with SPF 30-50. Due to the salty ocean water it's advisable to put lotion on every 2-3 hours. Advisable also to pack sum bug spray, little cheeky mosquitos love foreign blood!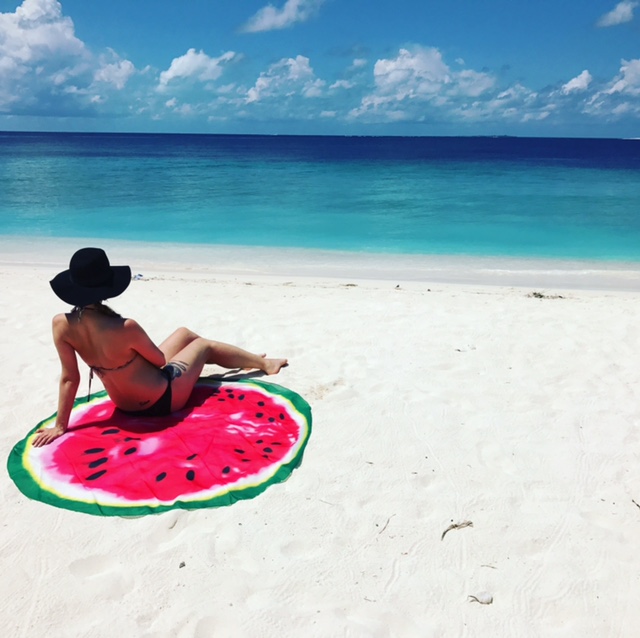 Beautiful & affordable resort for a honeymoon in Maldives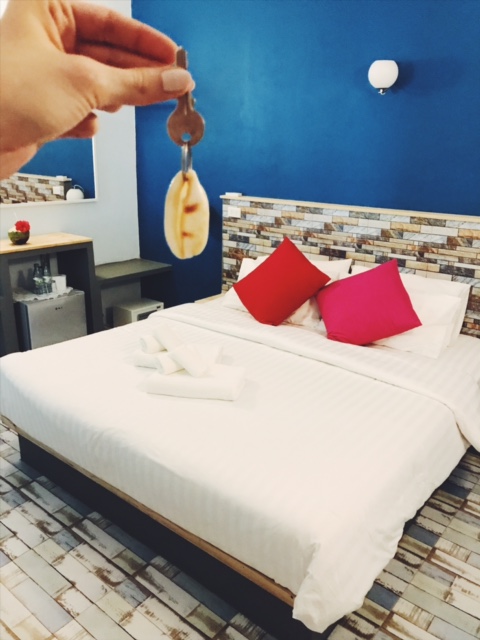 Sea La Vie Inn is a affordable honeymoon resort/guesthouse in Maldives which is a stone's throw away from the ferry terminal. It offers a great environment to spend an unforgettable holiday with it's 5 exclusive rooms, all fitted with air-conditioning and free Wi-Fi at all areas. We were staying in a modern Deluxe King Suite furnished with an enormous and comfortable king sized bed. It's not only equipped with a tv, satellite channels but also has tasteful decoration and an appealing colour combination. Another highlight is the spacious bathroom with the rain forest shower head facilitating hot and cold water.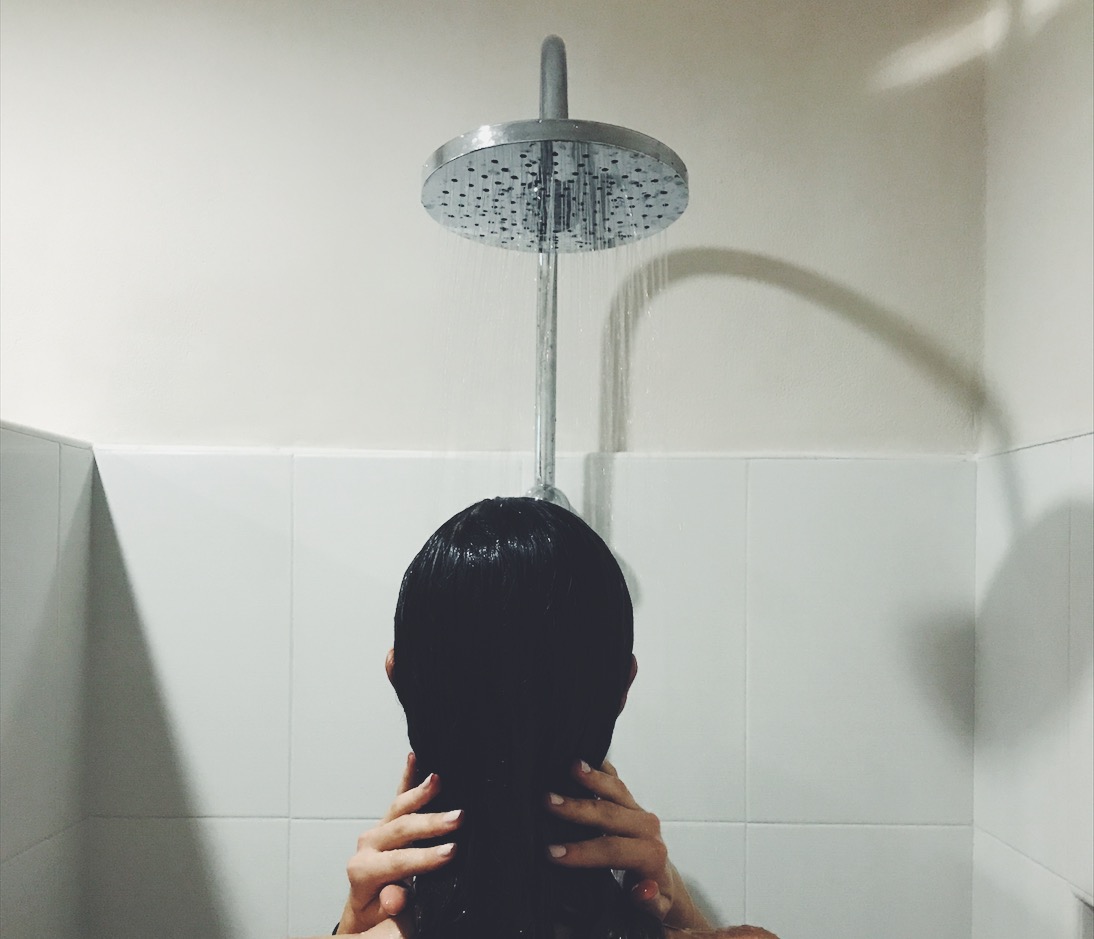 Restaurants, shops and service of Sea La Vie Inn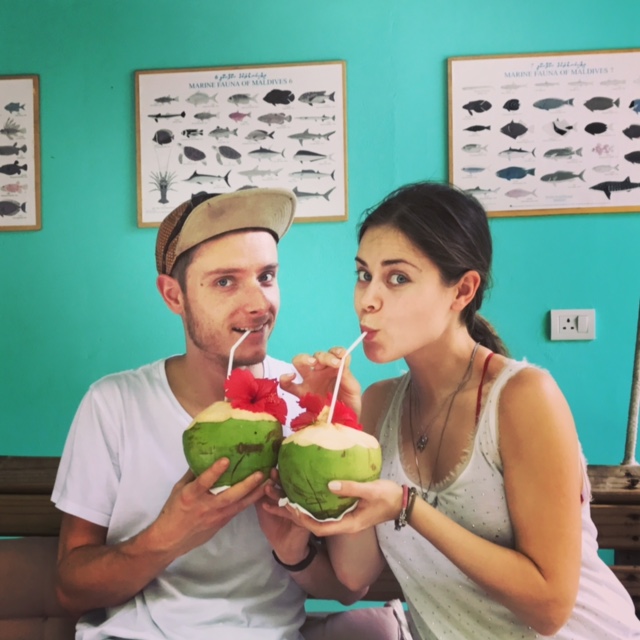 It's hard to put into words how kind the people and staff of Sea La Vie Inn are. On our arrival we were welcomed with fresh coconuts decorated with beautiful flowers. Exactly what we needed after a series of exhausting long flights. Fazeel, the owner of this great place, helped us with all our questions!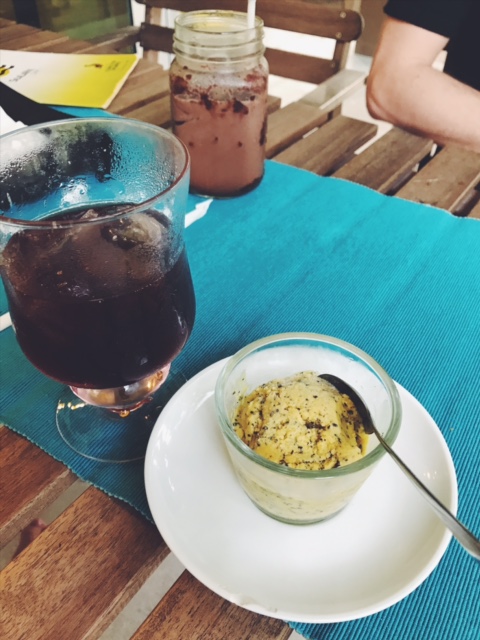 If you are hungry then definitely eat at the Sea La Vie Inn cafe which offers a delicious Thai cuisine. My partner and I have tried everything on the menu and enjoyed every single meal. My favorite is Pad Thai and passion fruit juice.  The highlight is the traditional Maldivian breakfast with tuna salad, vegetables and roti bread: Refreshing, hearty and at a very good price! There is nothing over $8. My other tip is to try the home made passion fruit ice cream, nothing can top this cooling sorbet!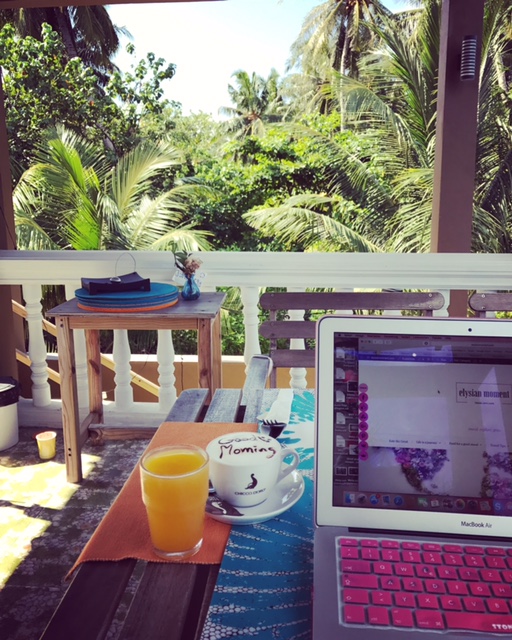 Sea La Vie  Cafe is closed every Friday but not to worry, the town has other alternatives. Nevertheless you can always ask Fazeel, the owner, to organize some breakfast. There are also a couple of kiosks on the island when you can purchase cookies, drinks, toiletries and baking goods at very low prices. For example a big package of Oreo cookies costs only $1. Besides the magnificent  guesthouse, the island also has a health care center and a drugstore.
 The staff took brilliant care of us, invited us for a dinner at the beach with them, where we enjoyed plenty of delightful food, they took us for a nighttime walk on the beach to watch the shooting stars and during the day around the village, so we could get to know the local culture and lifestyle. We had lovely conversations with them and felt very welcomed. They even helped me to surprise my boyfriend with a chocolate lava cake and birthday candle.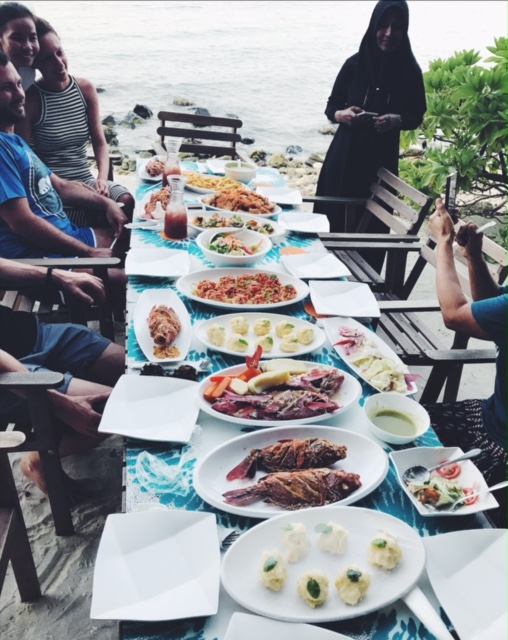 Maldives Tourist Attractions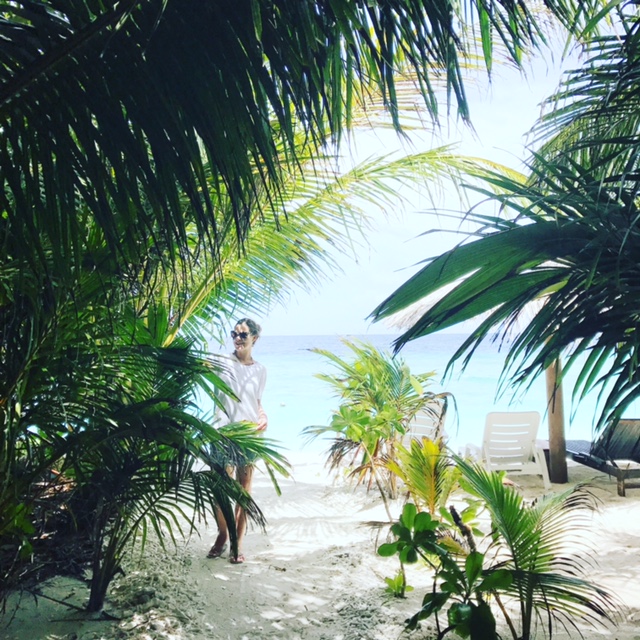 Sea La Vie Inn is located just next to the dreamy Maldivian beach with it's turquoise waters. It even offers a tiny private beach area. Important fact to mention is that tourists are welcome on the island which means bikinis are totally acceptable. The white sandy beaches have good entry into the water, though occasional broken corals can be met. You can enjoy various water sports on the island. Sea La Vie Inn provides it's guests with snorkeling equipment and it's the best free activity that you can enjoy in Ukulhas. The water is crystal clear and you can explore the glory of the reefs with it's exotic sea life. If you are an early bird you can observe whale sharks from the shore. For those who love sunsets, you can sit on the beach with an army of peaceful crabs to keep you company.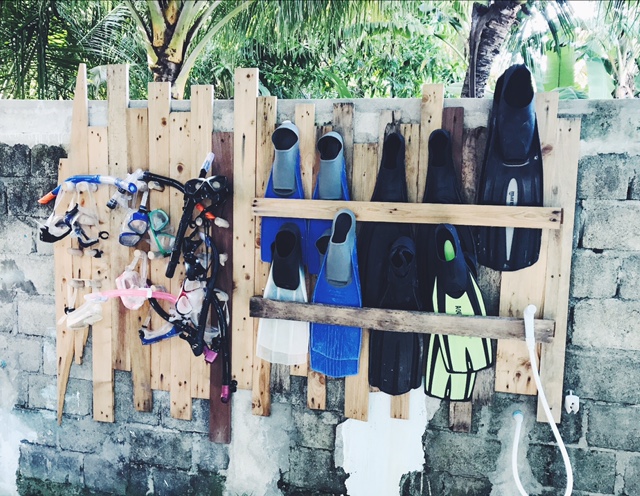 Things to do in Maldives on Honeymoon
Various activities including free snorkeling and Manta Ray safaris can be arranged at Sea La Vie Inn. There is a coral reef located near the island, where you'll frequently see turtles, giant rays as well as reef sharks and Zebra sharks. You can also enjoy a Sand Bank Trip, the miracle of nature with powdery beaches and crystal clear water. Traditional Beach BBQ's with fresh and juicy meals or a romantic Sunset Dinner can easily be organized for you with views out to the sea.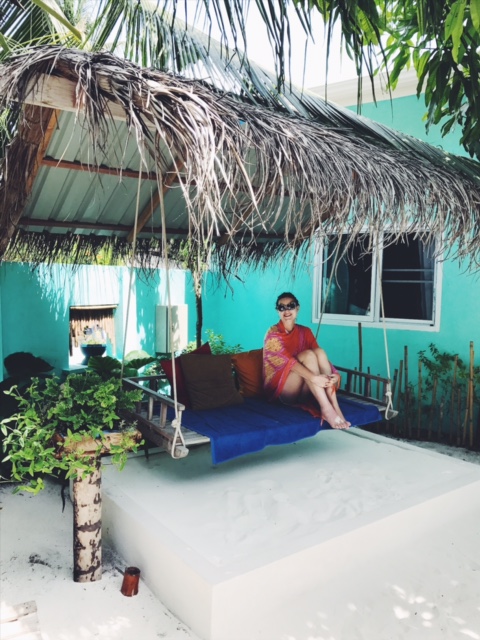 Fishing enthusiasts will adore Ukulhas because it's a great place to catch Yellowfin Tuna and Blue Marlin. You can also just spot majestic dolphins in the sea jumping around the boats. And don't worry if you didn't take enough money with you because it's always possible to ask for a discount!
If you are planning to continue explore the islands and you are wondering where to go in Maldives check my article about Maldives surfing resorts.