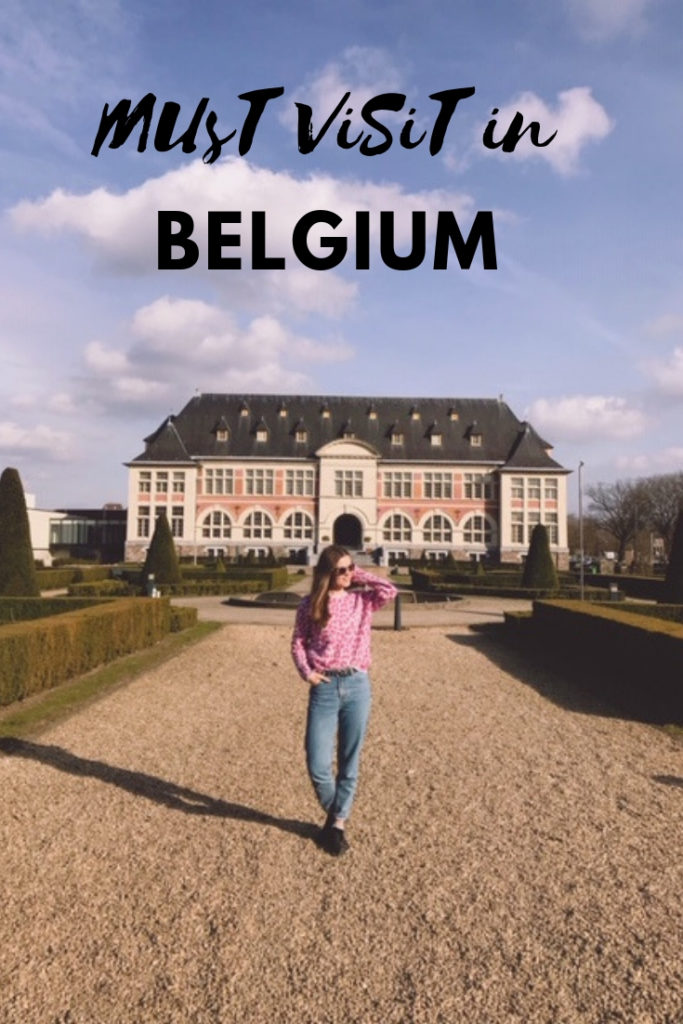 If you are planning your vacation in Belgium then I would definitely recommend to visit Maasmechelen for a weekend. This is one of the hidden places in Belgium that not everyone knows about. Nevertheless it has a lot to offer for a romantic and lovely getaway for couples, friends and families. You can easily reach Maasmechelen village by public transport but it's even more comfortable and faster by car. Less than an hour drive away from Brussels, Antwerp or Düsseldorf, Maasmechelen Village is located on the Meuse river in the Belgian province of Limburg. There are plenty of opportunities to park your car for example at Terhills Hotel in case you decide to spend the night there.
Another Perfect Getaway in Belgium is luxury Naxhelet Golf Club in Wanze. If you want to visit amazing wellness & Spa Hotel in Belgium then check out Wu Wei in Kortrijk
Where to Stay in Maasmechelen
Terhills Hotel
If you decide to stay in Maasmechelen then you should experience your stay at the historic building of Terhills Hotel. It's a beautiful 4-star hotel with a modern interior which used to be a the main building of the Eisden mine. Already the arrival at this place will leave you speechless: An amazing green garden that reminds a little like Versailles and an imposing historic building at the end of it. This location is very popular for wedding photography.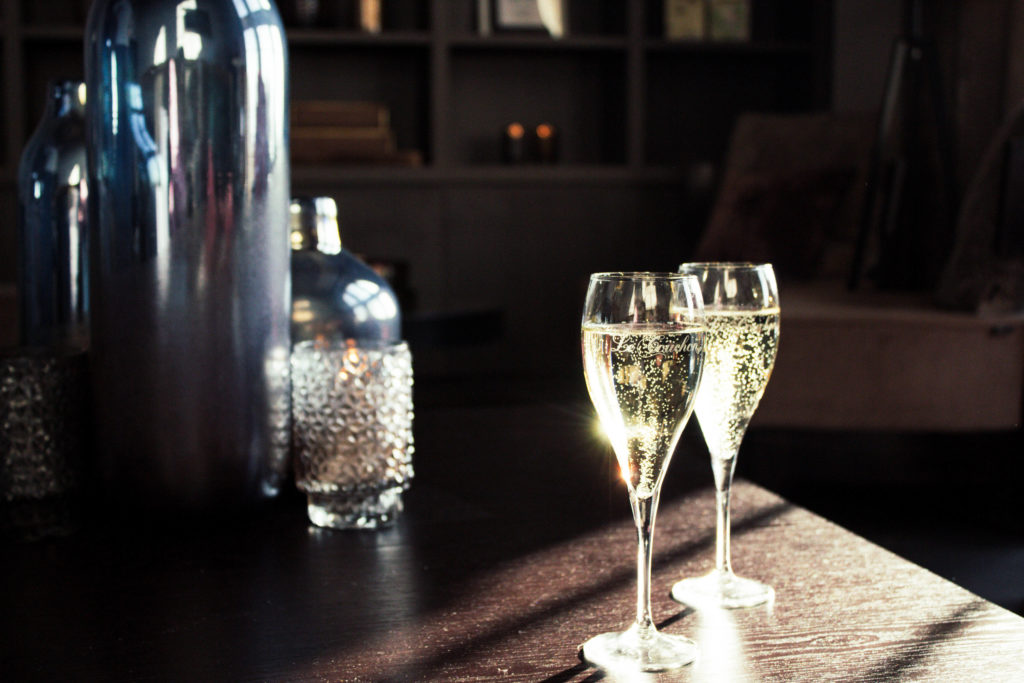 Terhills Hotel is not only unique but it's also an architectural icon. Everywhere you can see hidden elements of the mining pre-history of the building well combined with a modern makeover: There is a half a meter difference in level between both sides of the building and the front stairs seem to look crooked. The building was built in 1932 but it had remained empty for around 25 years.The cooperation with Dôme Deco from Limburg turned the hotel into an impressive ambiance with elegant and stylish interior design.
Rooms at Terhills Hotel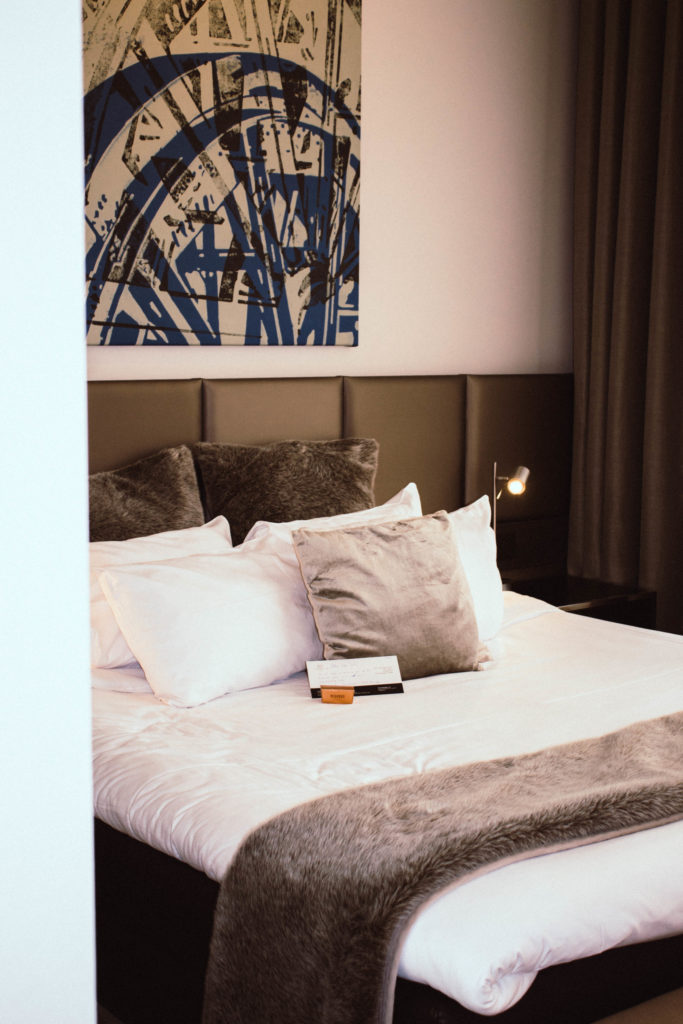 I loved every moment of my stay at this hotel. From the very beginning you feel very comfortable: Welcome drinks and beautiful decorative elements, all these create the perfect atmosphere. After a fast and easy check-in the ultra-modern lift brought us to the second level with spacious corridors where our room could be found. Terhills Hotel offers 5 different types of rooms. We were staying in the Superior Room with Garden View.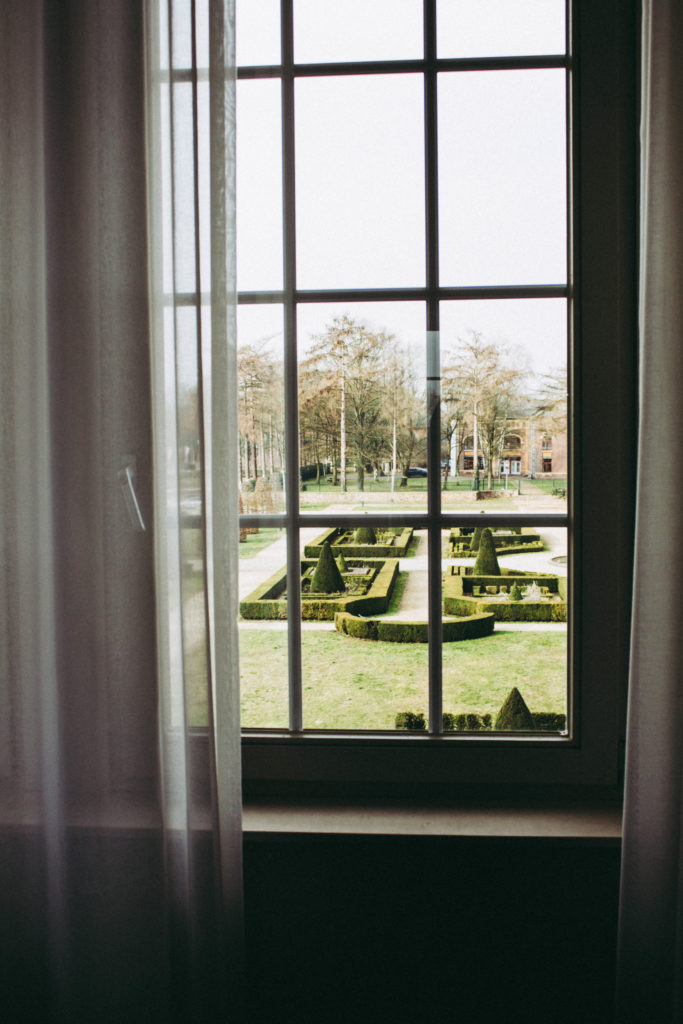 Our room was outstanding: comfortable king-sized bed, flat-screen TV and an awesome big freestanding shower with bath robes and free toiletries. A sweet message from the hotel manager accompanied by Neuhaus pralines, tea, coffee and bottle of bubbles made us feel like home immediately. The beautiful view from the room and cozy vibes let you feel so good, you don't want to leave this little oasis.
Breakfast at Terhills Hotel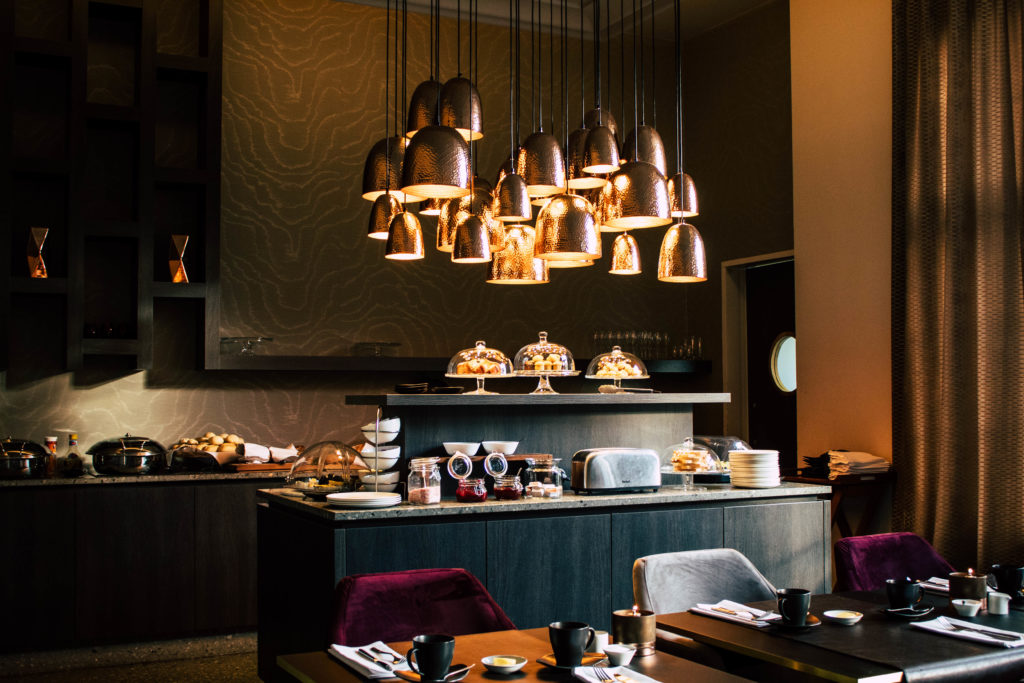 I am very critical regarding breakfast because I've noticed nowadays it's really hard to find a place that offers a delicious variety of food at the beginning of the day. Most of the time it's just simple boring eggs and croissants. But at Terhills Hotel I was positively surprised and definitely satisfied with the quality and diversity of the dishes. They serve everything that can please your breakfast wishes: From scrambled eggs, proper bacon, American pancakes to fresh yoghurt with fruits, granola, chia and nuts. Different juices and hot drinks like coffee and tea accompany the sumptuous breakfast.
What to do in Maasmechelen Village
Designer Outlet Shopping – Shopping in Belgium
Almost everyone who lives in Belgium has at least once visited the famous designer outlet shops at Maasmechelen Village to stroll through luxury fashion and homeware stores and enjoy great discounts of up to 60%. Many famous brands present their products at significant reduced prices that you rarely can find in the cities.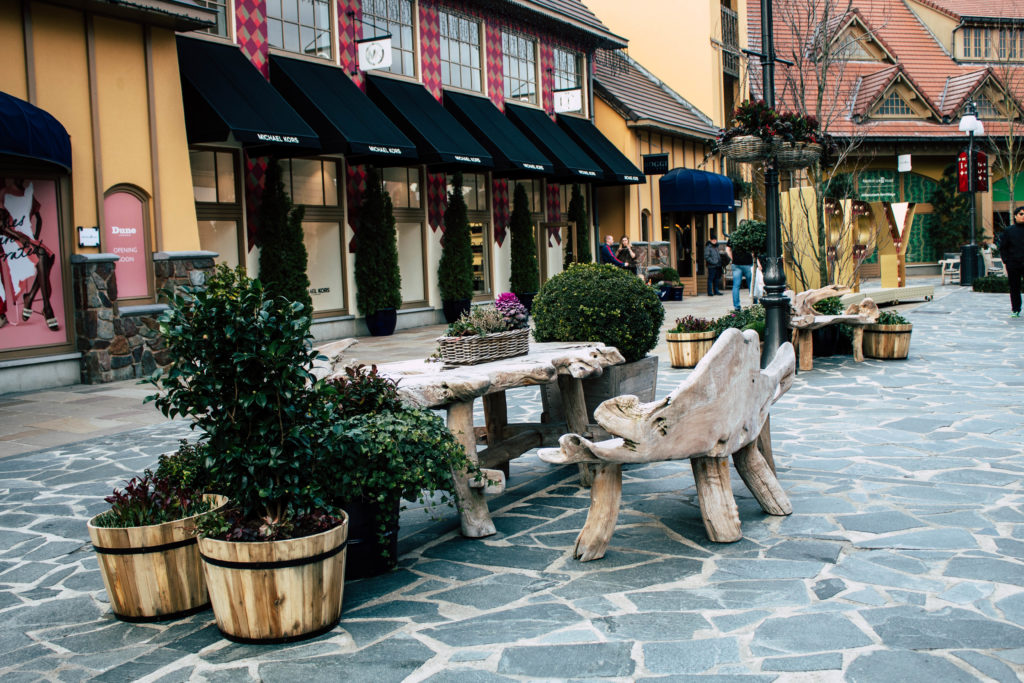 The Designer Outlet is located just behind Terhills Hotel and it looks very modern and clean. There are various interesting sculptures worth of taking a picture for Instagram and comfortable benches to relax on the way from one shop to another. Families with kids will be happy to discover a big playground where they can let their toddlers have fun so the grown-ups can be focused on spending money.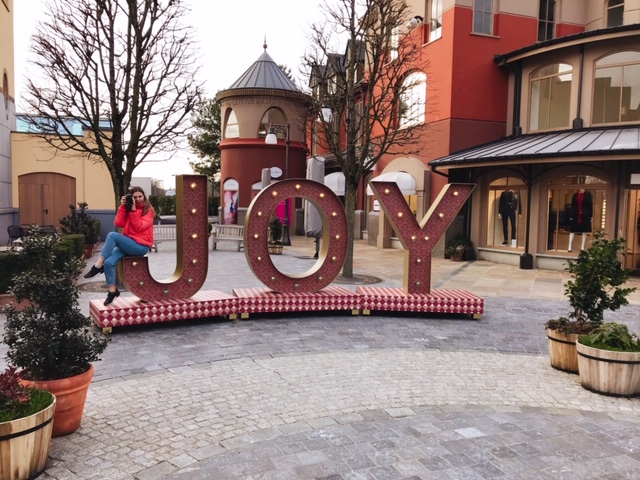 You can easily combine smart shopping with nice dining. There are some lovely options to get food on the way or enjoy your meal in one of the three main restaurants. All in one Maasmechelen Village doubtlessly provides a relaxed and pleasant shopping experience. The best way to enjoy your shopping to maximum is to stay at Terhills Hotel and get an additional 10% discount on every purchase like I did. Sounds awesome, right?
Hiking in Belgium: Visit Connecterra
Limburg has a lot of stunning nature and picturesque views. One of them is the popular panoramic getaway in the National Park Hoge Kempen. It's located just next to Terhills Hotel and is definitely a must visit. This place used to be used for coal mining until it was closed in 1987. You can still view the impressive shafts of the former Eisden mine which mainly have a decorative value nowadays.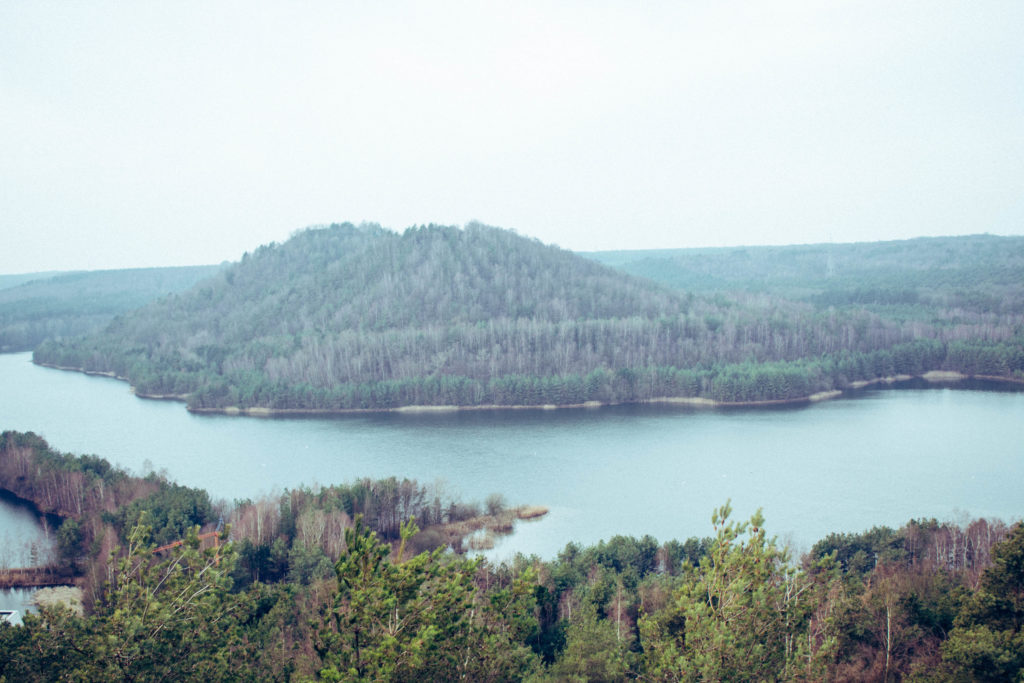 For 3€ you can explore the park on foot. There are three well marked out hiking trails that will lead you to the best spots of Connecterra. You can also decide if you would prefer to have a short 45-minute walk or more extended 2 or 3-hour hikes, which goes around a lake and through the woods. I would suggest to go for the longer hiking trail as we did. Either way you will be rewarded with a beautiful panoramic view over the Belgian forest and lake. Some spots can be a bit steep but all in one it's a very easy hike that everyone from young until old can enjoy.
There is visitors lounge with a little café and a great playground at the main entrance of Connecterra. So by the end or beginning of your walk you can enjoy your drink surrounded by nature. Families can let their little rebels climb around and have some fun at the modern playground.