Paris is known for its art, culture, and romance, but the city also has a lot to offer for families with kids. I know, the city has a reputation as a romantic destination for couples, and it might not be the first travel destination that comes to mind when thinking about planning a family holiday. However, from iconic landmarks to fun-filled activities, there's definitely something for everyone in the City of Light! In this article, I'll introduce you to some of the best family-friendly activities that you can enjoy in Paris. So, the next time you're planning a family vacation, make sure to put Paris on your list of must-visit destinations!
To have a great trip to Paris with the kids comes down to one thing – careful planning. I would recommend to take the time to scout out family-friendly hotels, restaurants and attractions, and make this trip nice for you and your little ones! In the end of the article you can find my recommendation where to stay with kids in Paris.
Important to mention Paris is not cheap and if you would like to visit various museums then I would definitely recommend to get Paris Museum Pass online. It's also beneficial because you can enjoy skip-the-line access to over 60 museums and monuments in Paris including the Louvre Museum, Orsay Museum, and Centre Pompidou. Because we all know standing in the long queue with kids is not a fun part of exploring!
Don't miss out on the other great destinations in France like Lille and Strasbourg. Both cities just few hours away by train from Paris and definitely worth visiting! Especially Strasbourg, I'm in love with this gem!
The Best Things To Do In Paris With Kids
This post may contain affiliate links. Affiliate links are no extra charge to you, but I may earn a small commission if you chose to make a purchase.
The Eiffel Tower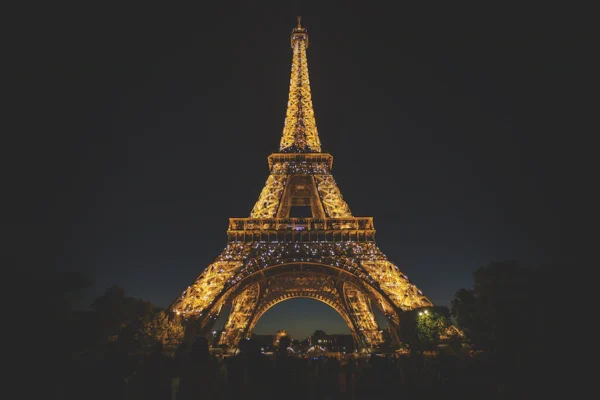 The Eiffel Tower is the most famous landmark in Paris, and it's a must-see for any visitor to the city. It's also a great attraction for kids, as they'll love the opportunity to climb to the top and see the city from a different perspective. There are two levels that you can visit, and the views from the top are breathtaking. Kids will also enjoy the light show that takes place at night, when the tower is lit up with twinkling lights.
The Louvre Museum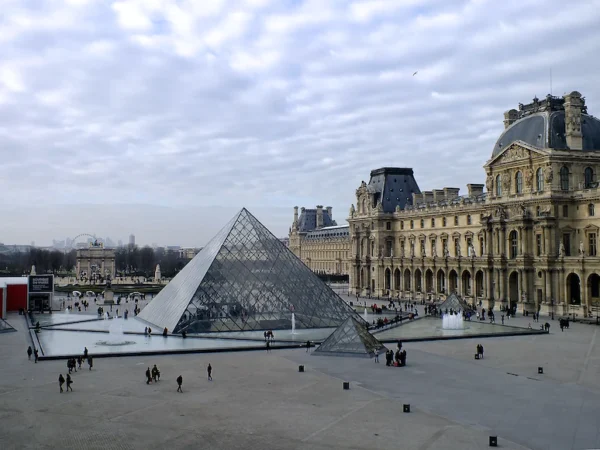 The Louvre is one of the most famous museums in the world, and it's a great place to take kids who are interested in history and art. The museum has a special children's area called the Petite Galerie, where kids can learn about different cultures and art styles in a fun and interactive way. The museum also offers family tours and workshops, where kids can create their own art and learn about the history of the museum.
Boat Tour of the Seine River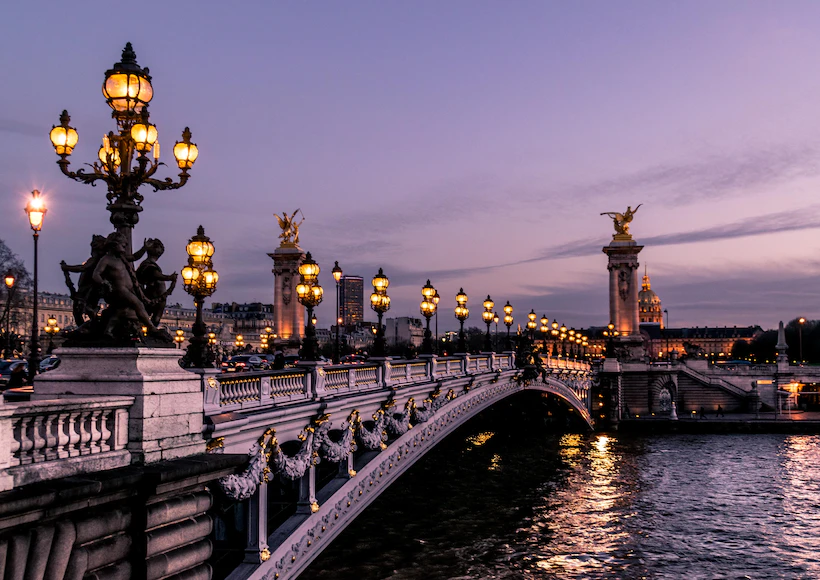 A boat tour of the Seine River is a great way to see the city and its landmarks, and it's an activity that the whole family can enjoy. You'll pass by famous sites like the Eiffel Tower, Notre-Dame Cathedral, and the many beautiful bridges that cross the river. Kids will love the chance to see the city from a different perspective, and they can even pretend to be pirates as you sail down the river.
Disneyland Paris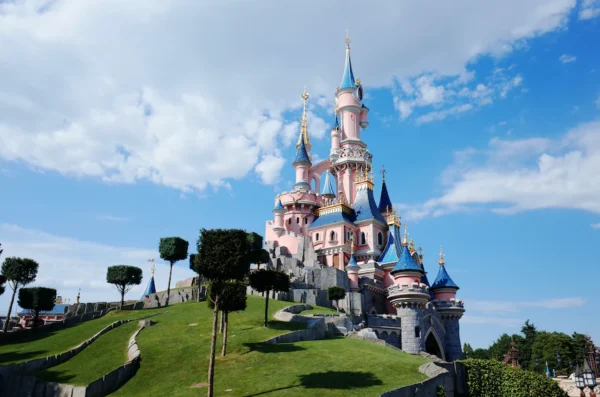 If you're looking for a fun-filled day out for the whole family, then Disneyland Paris is the perfect destination. The park has a range of rides and attractions that cater to kids of all ages, from the classic It's a Small World ride to the thrilling Space Mountain roller coaster. You can also meet your favorite Disney characters, watch parades, and enjoy the park's many restaurants and shops.
Jardin du Luxembourg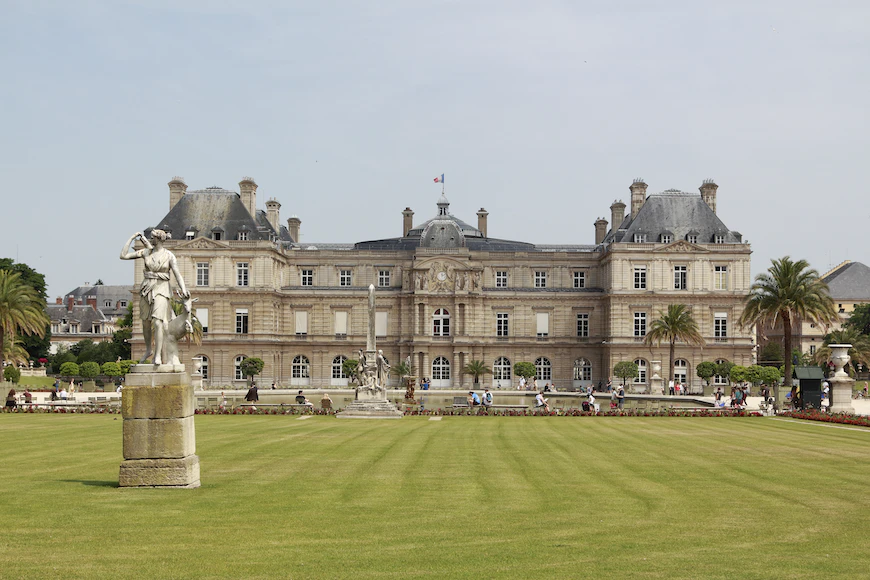 The Jardin du Luxembourg is a beautiful park that's perfect for a family picnic or a leisurely afternoon stroll. The park has a large playground for kids, where they can climb, swing, and slide to their heart's content. You can also rent a sailboat to float on the park's pond, or sit back and relax while the kids play on the beautiful lawns.
The Pompidou Center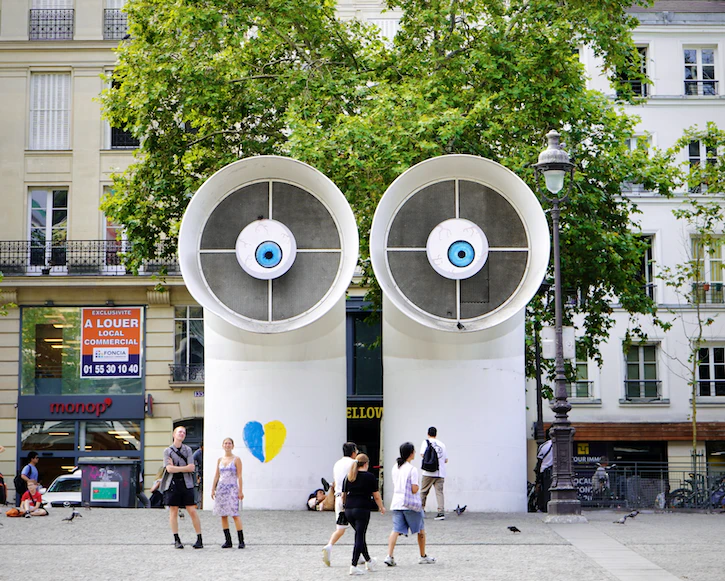 The Pompidou Center is a contemporary art museum that's located in the heart of Paris. The museum has a great collection of modern art, including works by Picasso, Matisse, and Warhol. Kids will love the colorful and interactive exhibits, which often feature multimedia installations and large-scale sculptures.
The Aquarium of Paris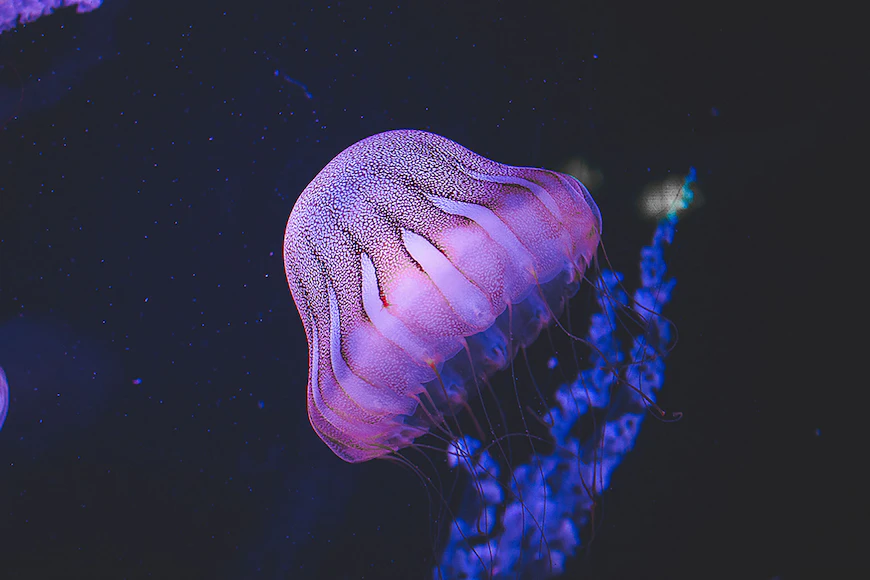 The Aquarium of Paris is a great place to take kids who love sea creatures. The aquarium has a range of exhibits, including a shark tunnel, a touch pool, and a display of jellyfish. There are also feeding sessions and workshops, where kids can learn about marine life and interact with the animals.
Parc des Buttes-Chaumont
The Parc des Buttes-Chaumont is a large park located in the 19th arrondissement of Paris, and it's a great place for families to enjoy a day out. The park has a range of features that kids will love, including a large lake, a suspension bridge, and a cave. The park also has a playground, a carousel, and a puppet theater, where kids can watch shows and participate in workshops.
The Palace of Versailles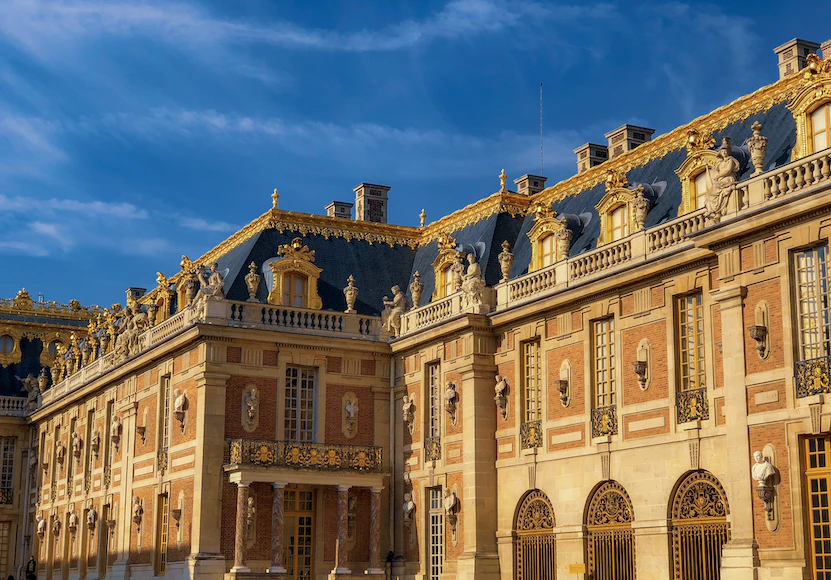 The Palace of Versailles is a grand and beautiful palace located just outside of Paris. It's a popular attraction for families, as kids will love exploring the palace's grand rooms and gardens. You can take a guided tour of the palace, or explore the gardens on your own. Kids will also enjoy the outdoor fountain show, which takes place on certain days during the summer.
La Villette Science Museum
La Villette Science Museum is a great place for families who are interested in science and technology. The museum has a range of exhibits that cover topics like space, the human body, and the environment. Kids will love the hands-on exhibits, where they can touch and explore different objects and experiments.
The Paris Zoo
The Paris Zoo is a great attraction for families with kids who love animals. The zoo has a range of animals, from lions and tigers to giraffes and elephants. There are also feeding sessions and animal shows, where kids can learn about the different animals and their habitats.
Champs-Élysées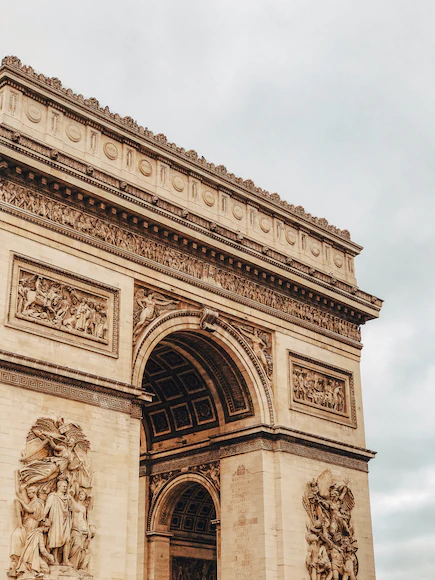 Champs-Élysées is a famous street in Paris, and it's a great place to take kids who love shopping and sightseeing. The street has a range of shops and restaurants, and it's a great place to people-watch and soak up the atmosphere. Kids will also love the street performers and artists who line the street.
Le Marais
Le Marais is a historic neighborhood in Paris, and it's a great place to take kids who love history and architecture. The neighborhood has a range of old buildings and narrow streets, and it's a great place to explore and discover hidden gems. You can also visit the many boutiques and cafes that are located in the neighborhood.
Notre-Dame Cathedral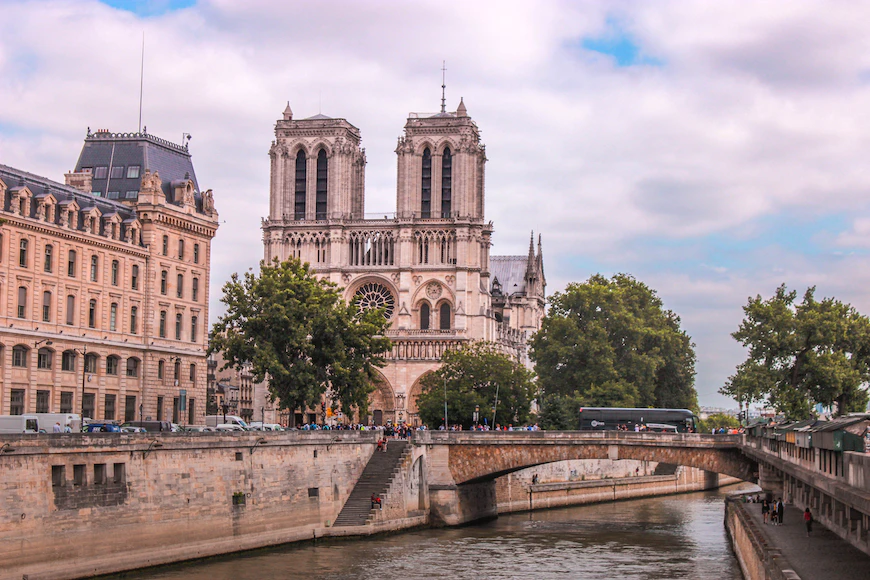 The Notre-Dame Cathedral is one of the most famous cathedrals in the world, and it's located on Île de la Cité in the center of Paris. The cathedral is a masterpiece of Gothic architecture, and it's home to many beautiful stained glass windows. Unfortunately, the cathedral suffered a devastating fire in 2019 and is currently under renovation, but you can still visit the outside of the cathedral.
Musée d'Orsay
The Musée d'Orsay is another famous museum in Paris, and it's home to some of the most famous Impressionist works of art. You can see works by Monet, Van Gogh, and Degas, among others.
Montmartre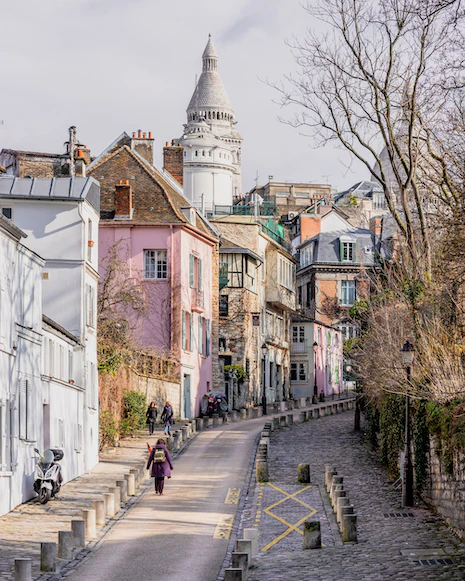 You can't come to Paris and not visit Montmartre! It is a neighbourhood in Paris that's famous for its bohemian vibe. It's home to the Sacré-Cœur Basilica, which sits on top of a hill and provides stunning views of the city. You can wander through the winding streets of Montmartre, where you'll find many artists selling their work and street performers entertaining the crowds.
Where To Stay in Paris With Kids
When you start planning your trip to Paris with kids it is important to stay in a central location. The Paris Metro is pretty difficult to navigate with a pram. Furthermore Paris is huge and you probably want to see as much as possible. Plus I'm sure you would prefer to avoid very busy areas, since it can also be stressful if you're travelling with children.
Les Jardins de la Villa & Spa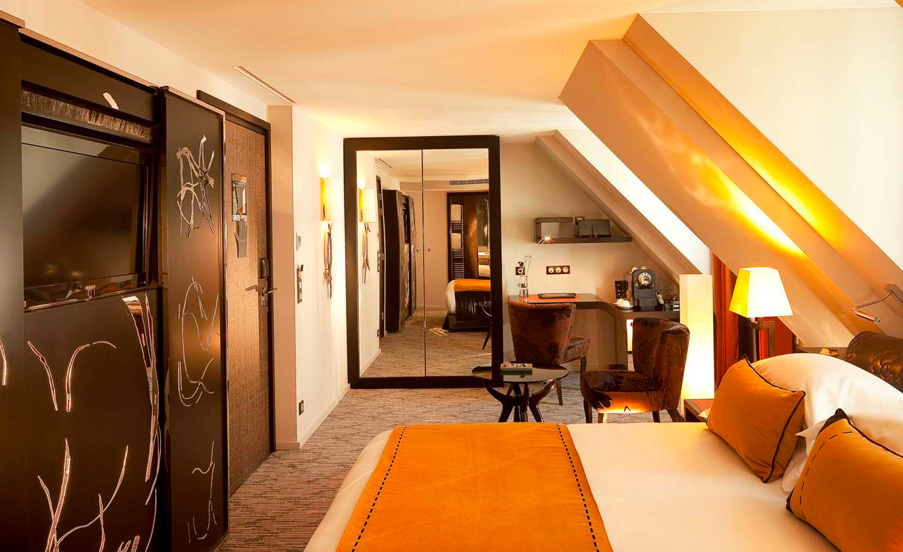 If you're looking for a family-friendly Paris hotel then this boutique the ideal place to stay. Les Jardins de la Villa might be a bit pricey but it offers everything what you need for a relaxed holiday in Paris with children. first of all it's located close to the transport hub of Porte Maillot and a short walk from the Arc du Triomphe.
If you need kids' equipment like Infant cots, baby monitors, changing mats and nightlights then it can be borrowed on request. Moreover babysitting can be arranged with the hotel concierge in case you are planning a night out. For example visit dinner show at the Moulin Rouge!
Le Bristol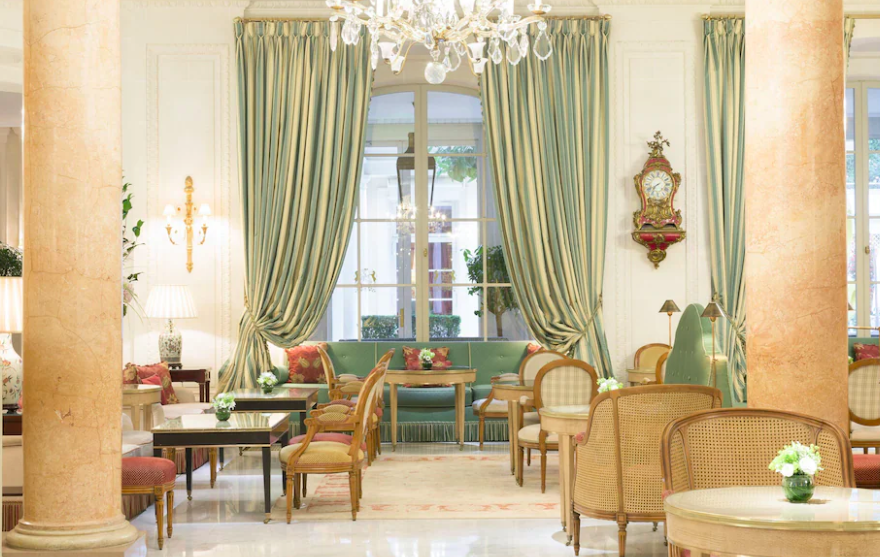 Le Bristol is another great option when you are travelling with kids to Paris. It's located very close to the Champs Elysees and the Place de la Madeleine. Toddlers will love the garden treasure hunt and welcome pack. There is also a supervised playground and a kids club that will keep little ones entertained. So parents, meanwhile, can enjoy the magnificent hotel.