Are you wondering which Canary Island might be the best choice for you? Believe me Lanzarote is doubtlessly one of the most fascinating islands. It is the ideal holiday getaway for couples, families, and outdoor enthusiasts. It is the fourth largest island of the Canary Islands in the Atlantic Ocean just 125km off the coast of Africa. And there are so many things to do and see in Lanzarote!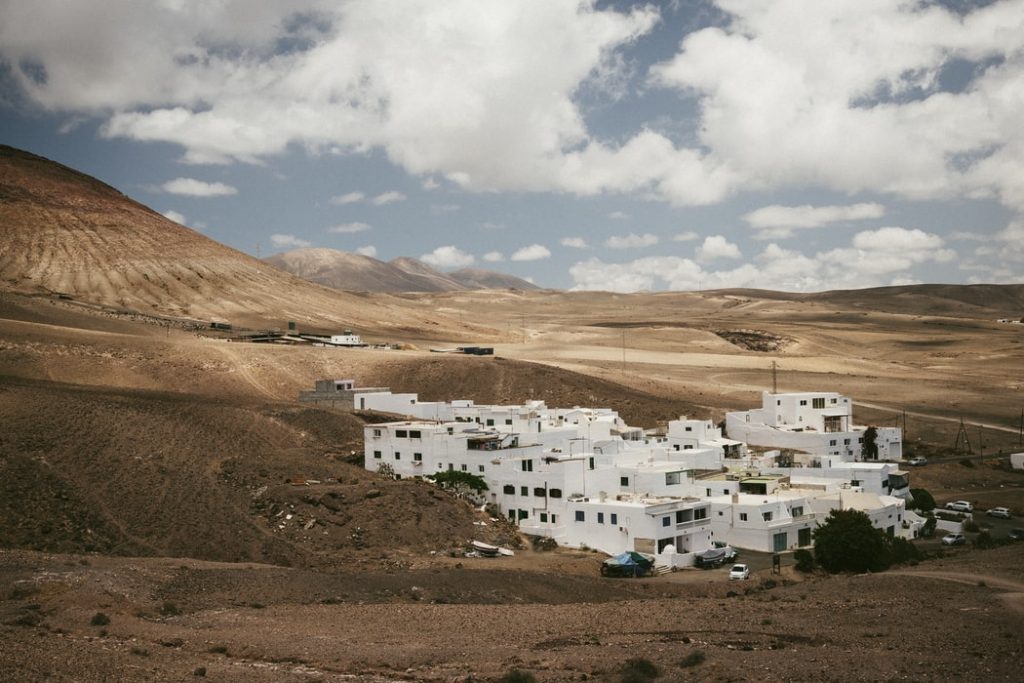 Lanzarote is the first island from the Canary Islands to be settled, however the defining moment in the history of Lanzarote was in the 1700s when strong volcanic eruptions reshaped the island, changing the life of it's residents forever. This destruction has left behind a paradise for geologist. Alien-like volcanic landscapes, mesmerising caves and a cultural history that inspired the work of the island's most famous and unique artist, César Manrique. He designed and influenced most of the island outside of the capital. Moreover UNESCO awarded the island the status of UNESCO World Biosphere.
I'm truly in love with Lanzarote and it's one of my favourite islands in Europe.
In this article you can find:
How many days do you need in Lanzarote?
Lanzarote island has so much to offer despite it's compact size. I would recommend to spend at least 7 days so you can relax but also visit the major sights of the island, enjoy the picturesque beaches and taste some delicious wine.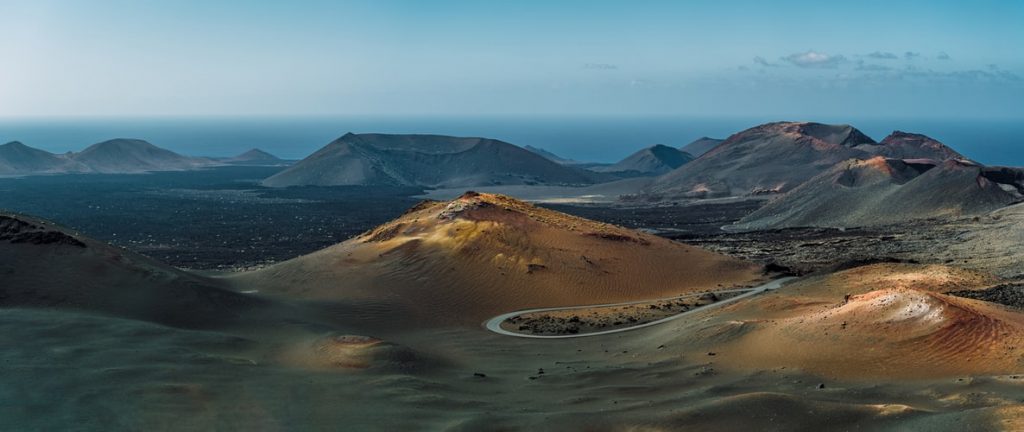 What is the best month to visit Lanzarote?
Lanzarote, one of the Canary islands off the coast of West Africa (Spanish owned) is well-known for it's year-round warm weather. Nevertheless the best time to visit Lanzarote is in spring or autumn for slightly cooler temperatures. In March you will be able to enjoy an average temperature of 23°C. July is one of the windiest months.
During the colder months start in December and until February it is better to stay in the South. These are also most unpredictable months when the weather can change every 5 minutes from rainy to sunny or windy. And no, I wouldn't swim during these months neither.
Where to stay in Lanzarote?
Where to stay for couples and friends?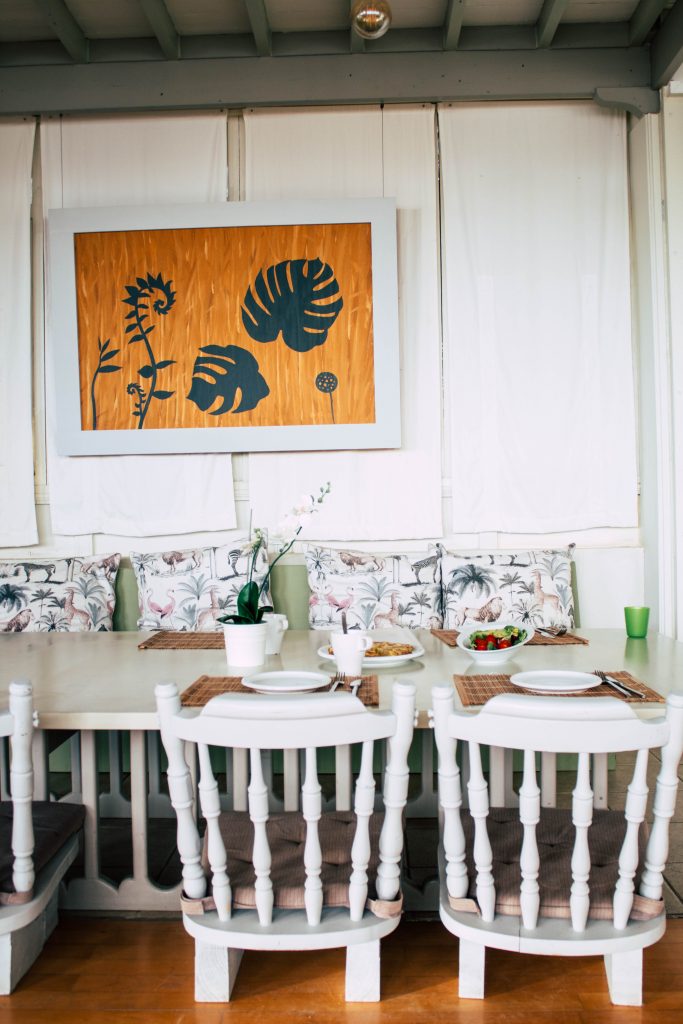 Despite the fact that more than a quarter of this island is covered by lava rock and numerous volcanoes, there are plenty of amazing areas to stay in Lanzarote, which offer golden beaches and tempting waters. Surely it also depends what you expect from your holidays. If you are just like me: Want to enjoy the beautiful beach but still have an opportunity to go out and explore the sights of Lanzarote then I would recommend to stay in Costa Teguise. There is all you need: Shops, restaurants, beaches, various water activities and it lays very central. It's 15-20 minutes from the island's airport by car. Families, couples and happy singles are all welcome here.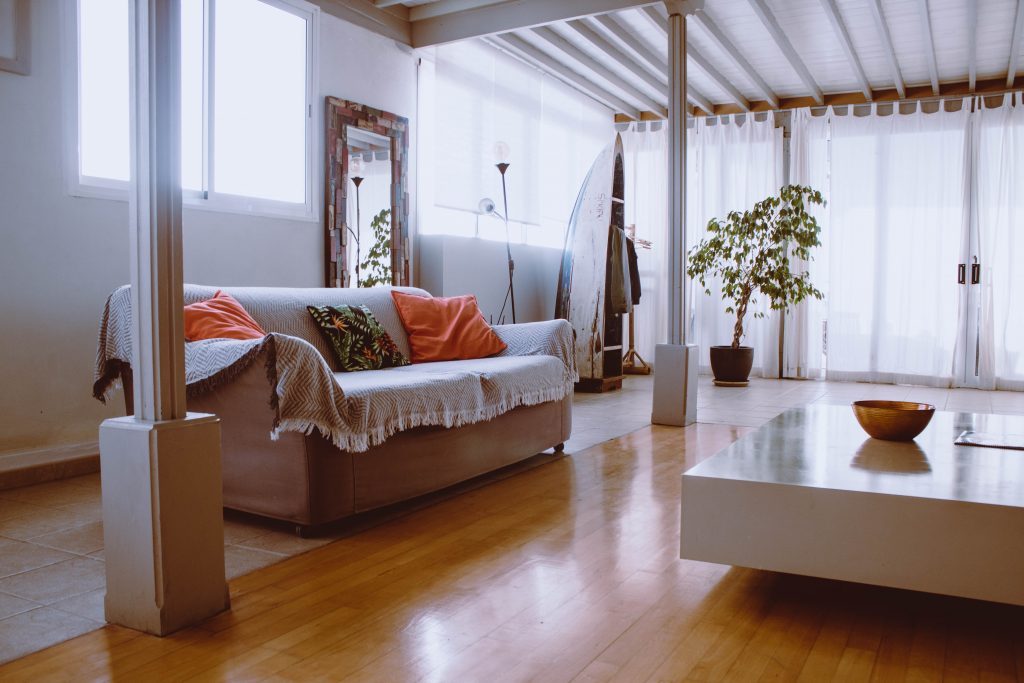 We were staying in Ocean View Penthouse, an amazing spacious accommodation. This sophisticated penthouse has high wood ceilings, a modern setting in Spanish style and a tremendous private terrace to watch the sunrise with a cup of coffee or sunset with a glass of wine. There are two big, beautiful and cozy bedrooms with comfortable king size double beds. In the living room you will find another lovely double canopy bed. The bathroom offers a walk in shower and there are two separate lavatories. The kitchen has all necessities so you can cook easily every day. We were also welcomed with a bottle of cava, crisps and supplied with enough coffee, tea and milk.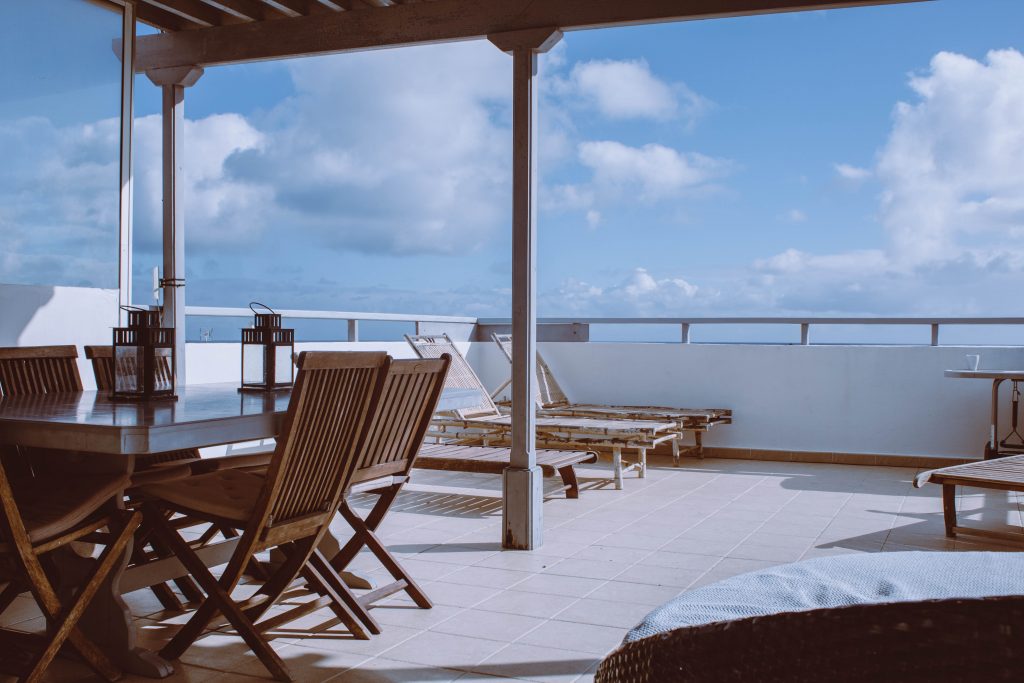 We were travelling as a family with a 3 year-old child and it was definitely the perfect place to stay. I would also recommend it for couples or a big group of friends. It offers plenty of space to sleep, relax and even to dance around.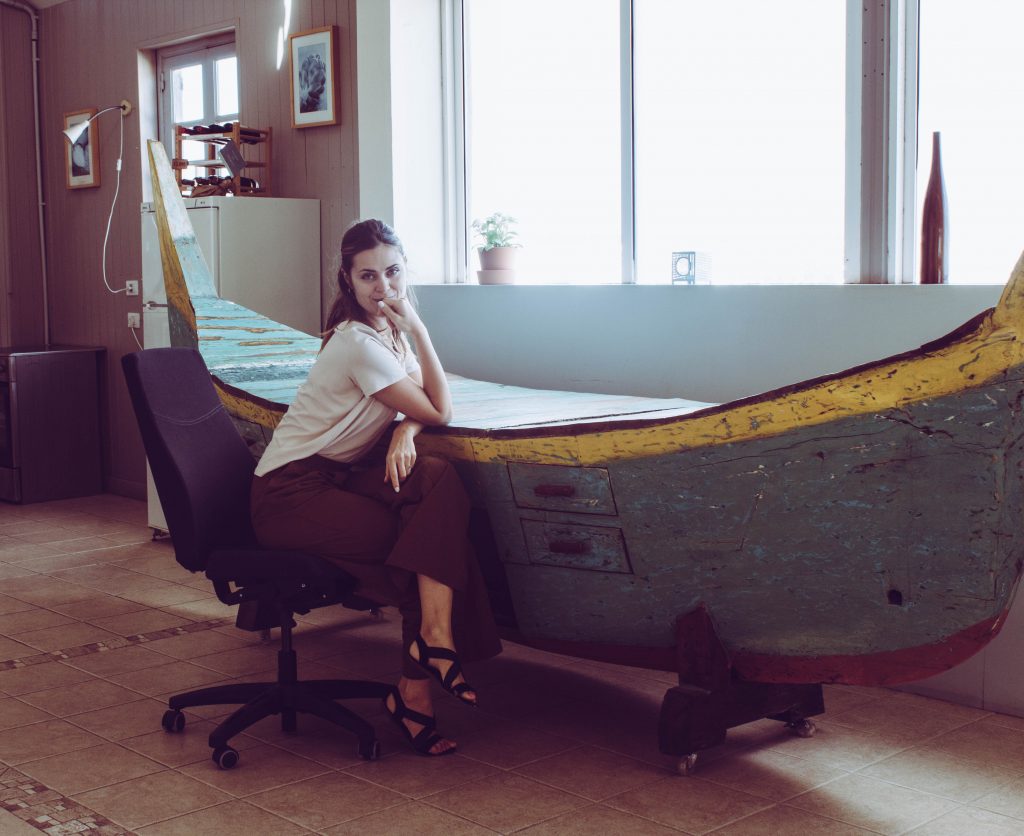 Where to stay with a family?
For those who prefer tranquility and don't want to be surrounded by tourists and big resorts I would recommend to stay at Eco Village Finca De Arrieta. It's based in the North of Lanzarote and offers alternative types of holidays. It's environmentally friendly since all 17 yurts, villas and cottages are powered by solar and wind energy. Especially families would love this place! Furthermore the North of Lanzarote offers beautiful views and has plenty of vegetation and palm trees.
Where to stay in December/January/February?
The South of Lanzarote is the best place to stay during the cold period. It is also the busiest part of the island since all places and entertainment for tourists are focused here. Here you can still enjoy sunbathing, drinks in cafes and exciting night life. I would recommend Playa Blanca since it's pretty close to the most famous beaches of the island such as Papagayo beach. There is also a ferry that can take you to Fuerteventura for a day tour.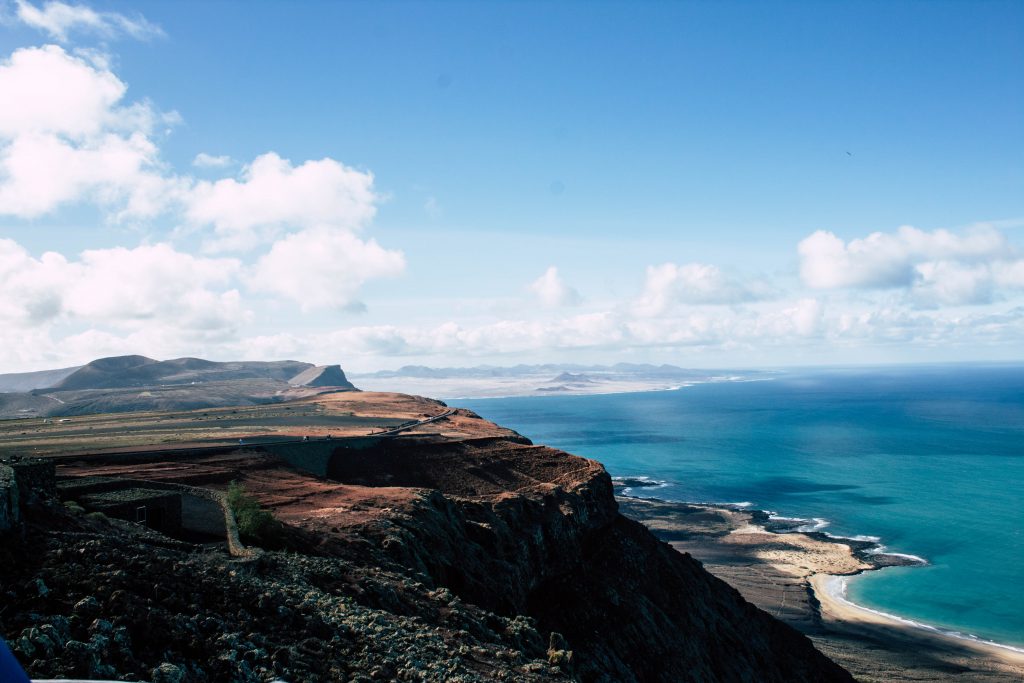 Families can enjoy Gran Castillo Tagoro Family & Fun Playa Blanca. If you prefer "All Inclusive" then check out Resort Sandos Papagayo. For those who prefer to stay in an apartment I would recommend Blancazul Harbour View.
Another popular area is Puerto del Carmen which I personally would not recommend. Don't get me wrong it's worth of visiting for a day since you can have wonderful walk there and enjoy the beach side but it's very crowded and full of boring restaurants with greasy fried food. Nevertheless party people will be happy there.
Getting around Lanzarote
There are various options available if you want to travel around Lanzarote, these includes public busses, private transfers, bikes and last but not least car hire. You can also book a guided tour to explore the island.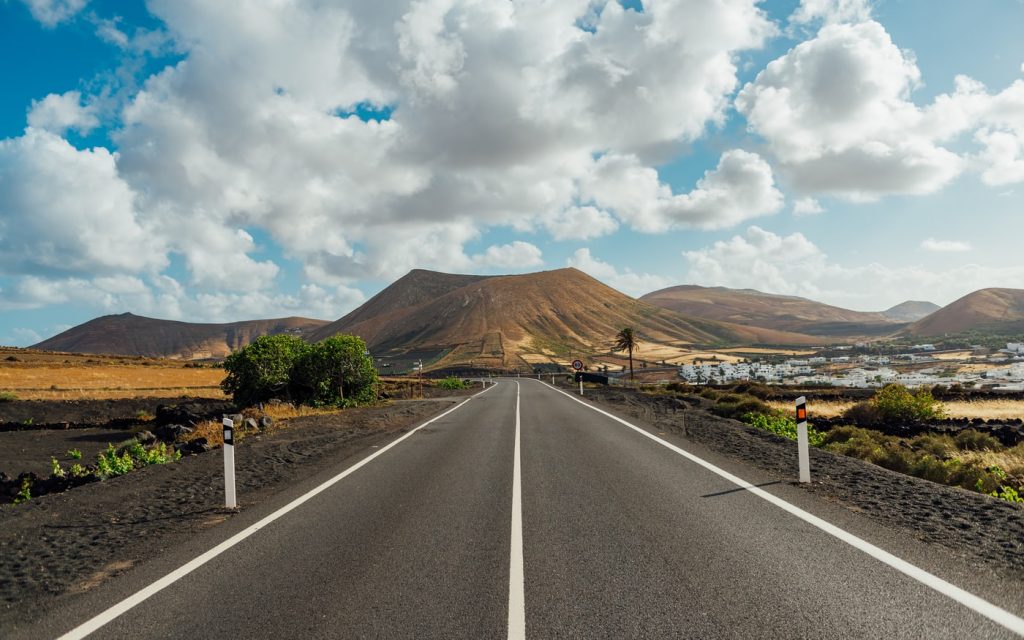 The most common one is a car rental since this service is pretty cheap, between 7-20€ per day depending on what kind of insurance you are planning to take. Drivers must be over 21 to be able to hire a car with a valid passport, driving licence and credit card. We were using the services of Auto Reisen which is located in the airport and were very happy with it. They even supplied us with a special seat for our 3 year old boy.
It's very easy to drive and navigate in Lanzarote. Roads are generally new with long straight runs and very little traffic. You just need to watch out for the packs of cyclists and runners.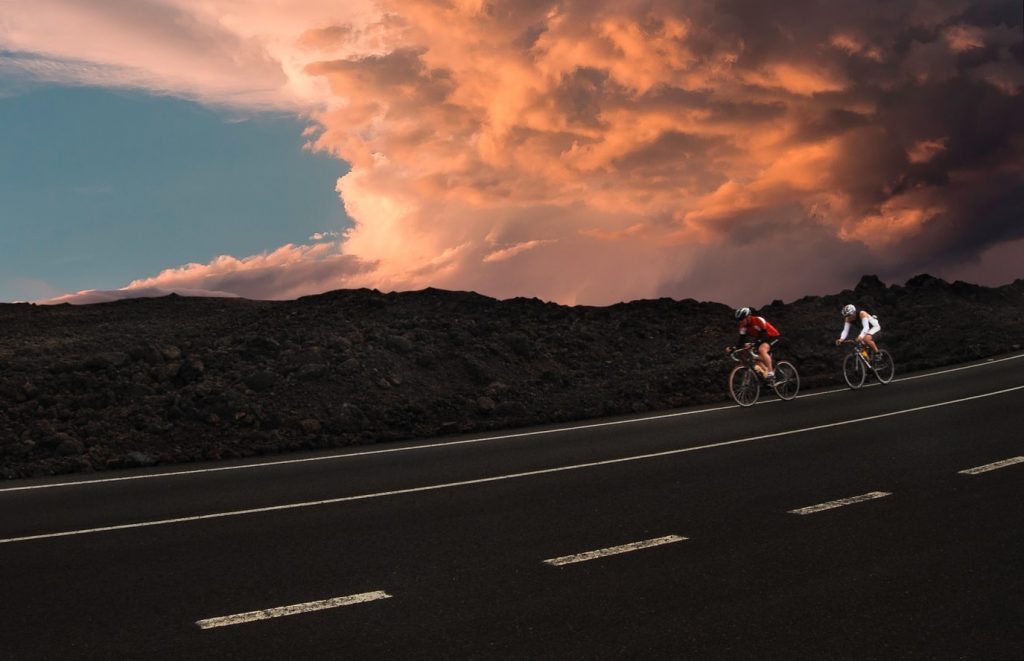 Bicycle hire is also very popular in Lanzarote. Moreover it's available all over the island. It's definitely another healthy way to explore Lanzarote!
If you don't want to drive then I would recommend to use public busses. They are extremely accessible from almost all of Lanzarote's popular locations, furthermore they are incredibly cheap and also offer a taste of local life. For visiting iconic sightseeing spots, I would suggest to use services of tour operators though. One of my favourite is Lanzarote Experience Tour.
Best things to do on Lanzarote
Lanzarote Volcano Tour and Timanfaya National Park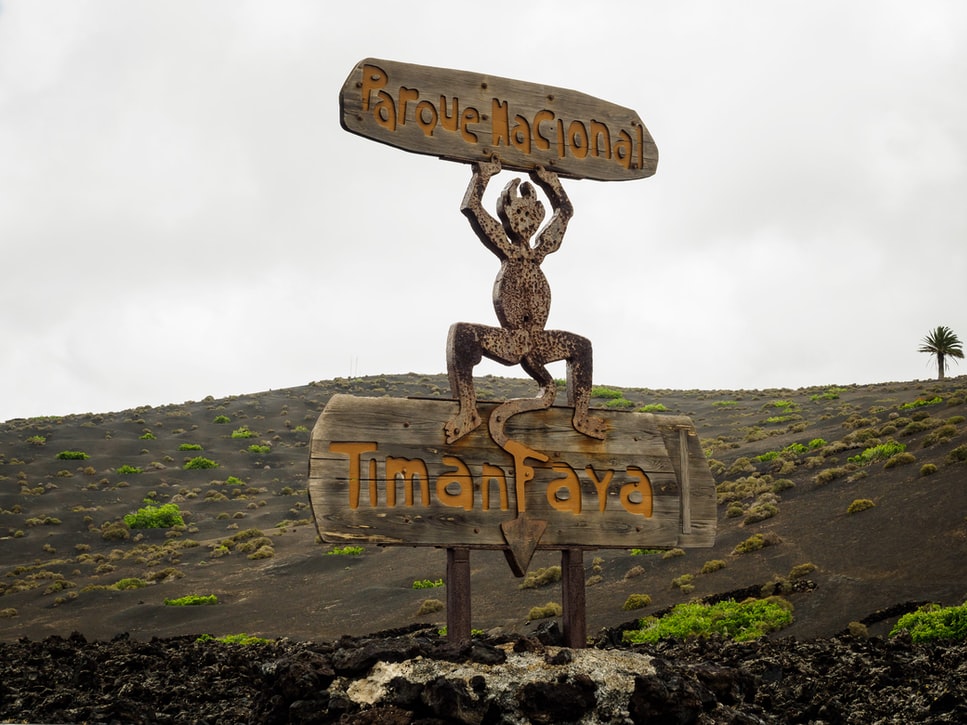 The best way to visit the Timanfaya Park in-depth is by taking a bus tour, like we did. You can book tickets online, since the tours get fully booked pretty fast. We were picked up by a spacious mini-bus in the morning that could accommodate a maximum of 10 people. Our first stop were the picturesque cliffs of Los Hervideros. The second stop was by the volcano El Golfo with views of the green lagoon. We had a lucky day and could spot multiple rainbows over this area.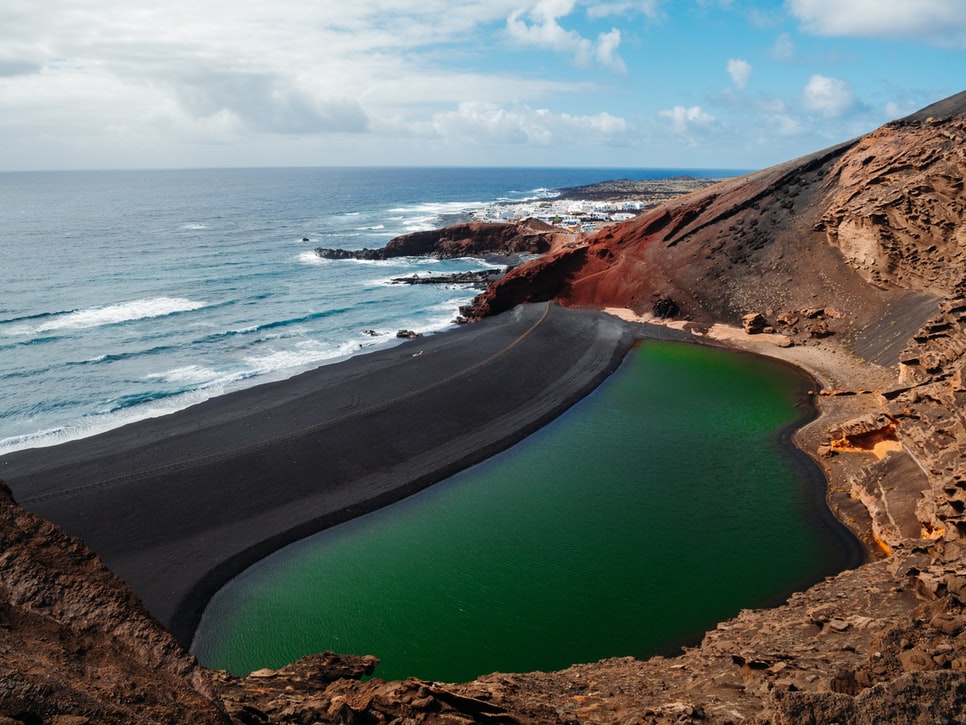 On the way to Timanfaya National Park we saw the salt pans of the Canaries, Salinas de Janubio. We also got the opportunity to enjoy a camel ride over the volcanoes, which had an extra cost of 6€. We've been told that the owners take a good care of the camels and let them ride tourists only 3 times a day and the next day they can rest. Furthermore camels can carry up to 500kg!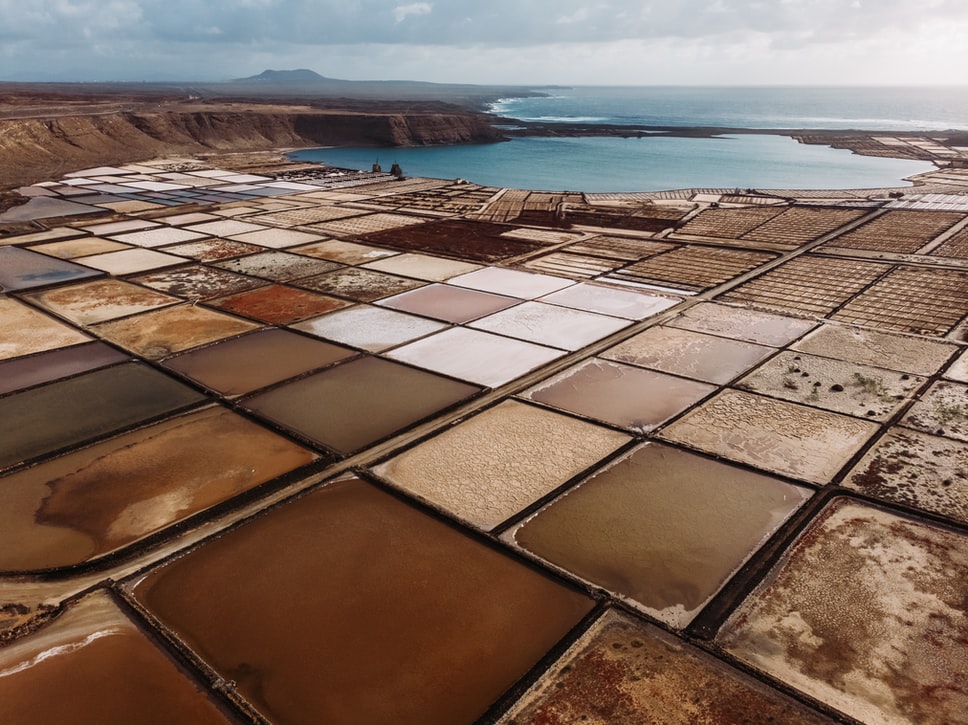 A visit to Timanfaya National Park is one of the must-see attractions in Lanzarote. If you are going there by car, it's also recommended to pre-book tickets online to avoid the queues. Welcoming numerous tourists each year, this mesmerising moonscape area is filled with rare plants and volcanic soil. Several devastating eruptions from 1730 until 1736, and again in 1824 formed the land as it is now, with Timanfaya still being active. The landscape of the red, black, ochre, and orange colours of the volcanic cones is doubtlessly very unique.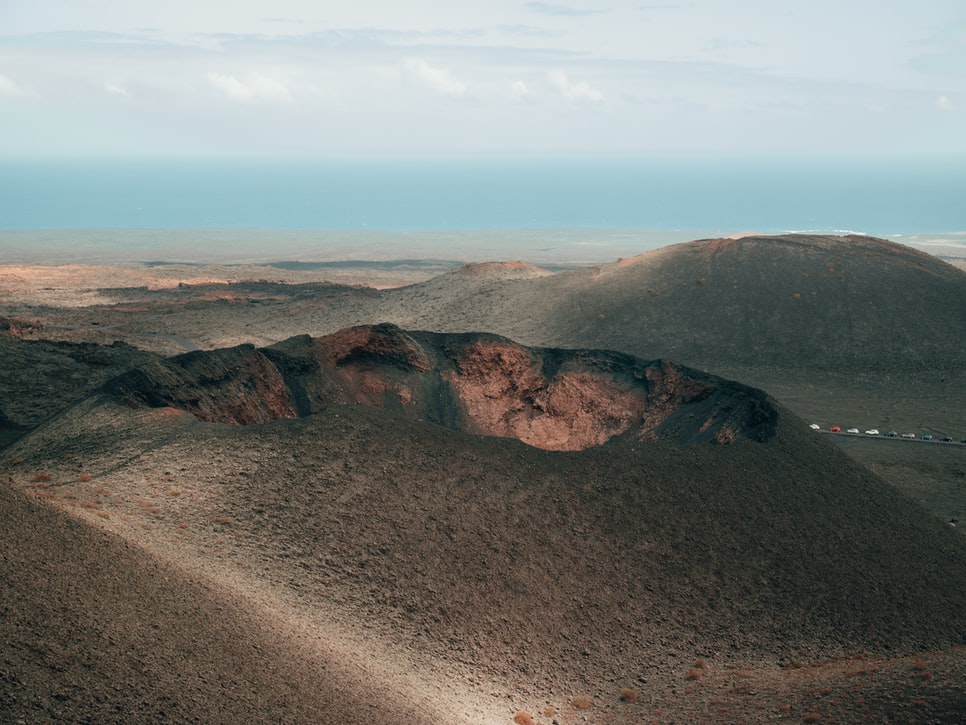 In the Timanfaya National Park, we could observe three demonstrations of the high temperatures that are still active below the earth of the park. You can watch the guides pour water in to the ground, which then erupts into steaming mini geysers. We saw how the heat of the earth is used for cooking and afterwards we enjoyed a cup of coffee and the views from the windows of the Restaurant El Diablo, a work of Cesar Manrique.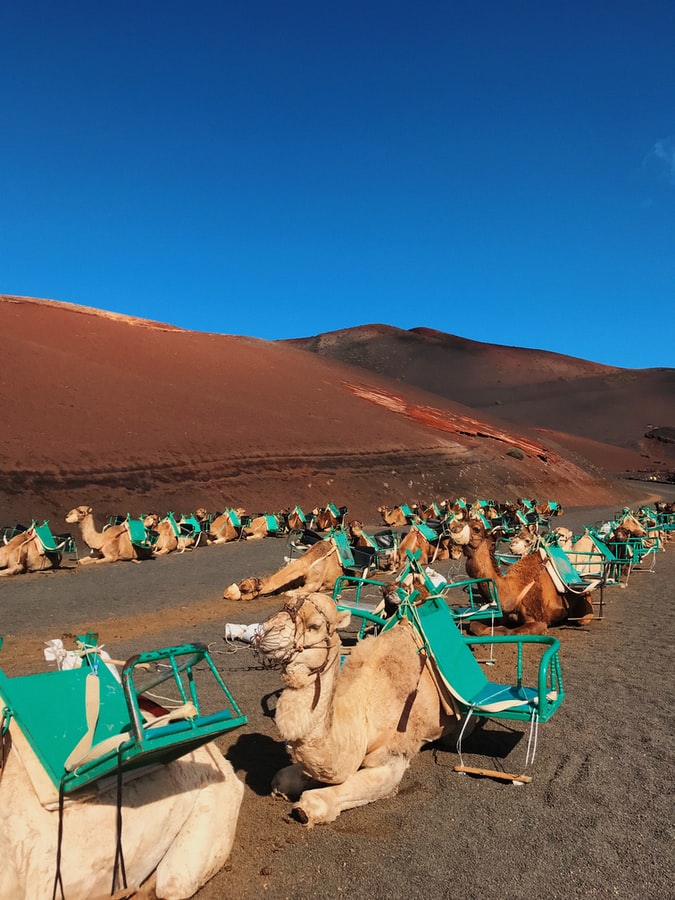 You cannot wander freely around Timanfaya National Park you must visit on a tour. So if you decide to self-drive to the park you will still be packed into the big bus with the other tourists to observe the magnificent landscape shaped by volcanic lava. I'm not sure how you can enjoy the ride on a big bus and not to get too nervous since the roads on the high volcanoes are tiny and pass through very narrow gaps carved in the rocks and lava. So there is another reason to go with the smaller group in the comfortable mini-bus.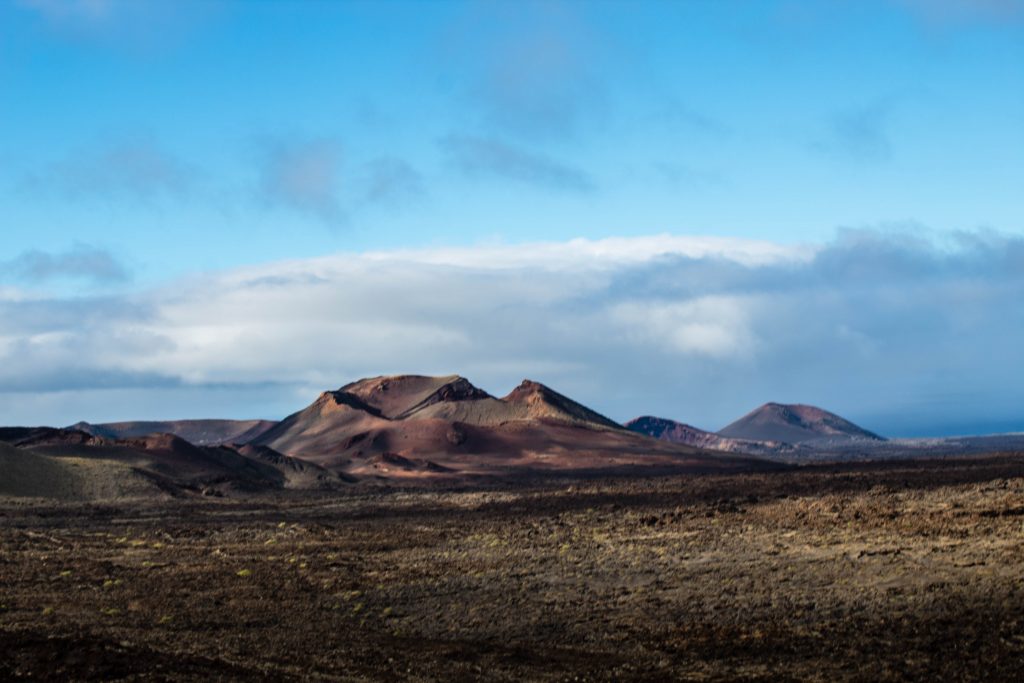 Last but not least we visited the wine region of La Geria and could taste some wine there from the most popular winery, Bodegas Rubicón. If you are really interested in wines then you need to check Wine Tours Lanzarote. Nevertheless the Lanzarote Experience Tours made our excursion unforgettable and let us fall in love with Lanzarote even more!
Wine Tours Lanzarote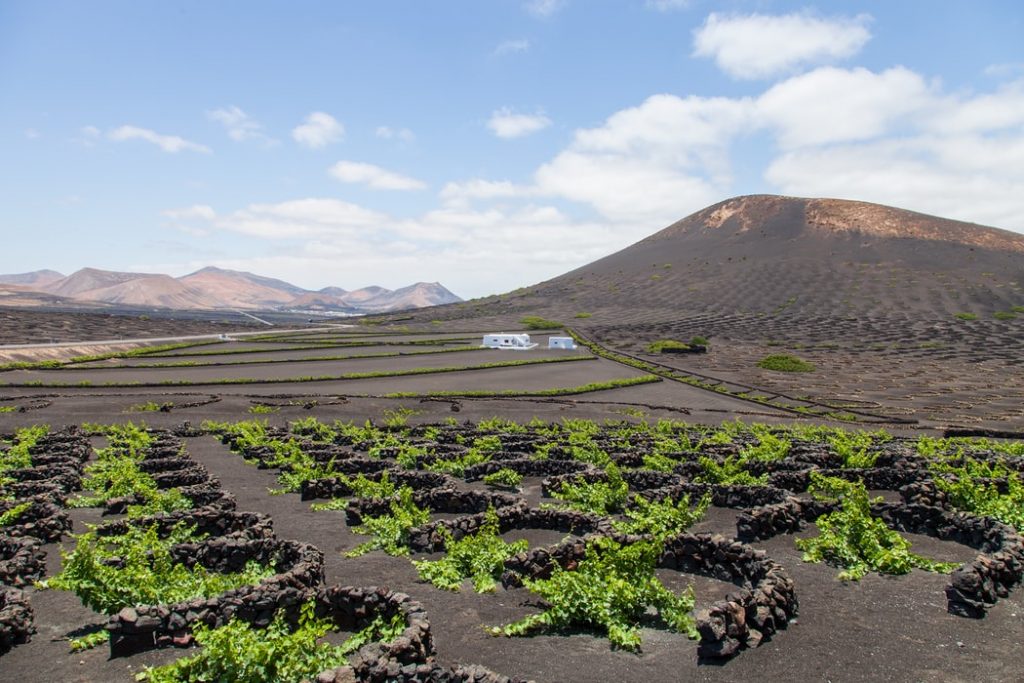 Lanzarote is famous for it's wine region of La Geria, a protected area that is considered the quintessential Lanzarote vineyard. That's why we decided to join Wine Tours Lanzarote with a small and friendly group. They do a great tour around some of the best vineyards and explain what is so special about Lanzarote wines. Even if you don't like wine, the tour will bring you closer to the unique culture of Lanzarote. Moreover the landscape of the vineyards, made from the contrast of the black soil and green vines is very striking.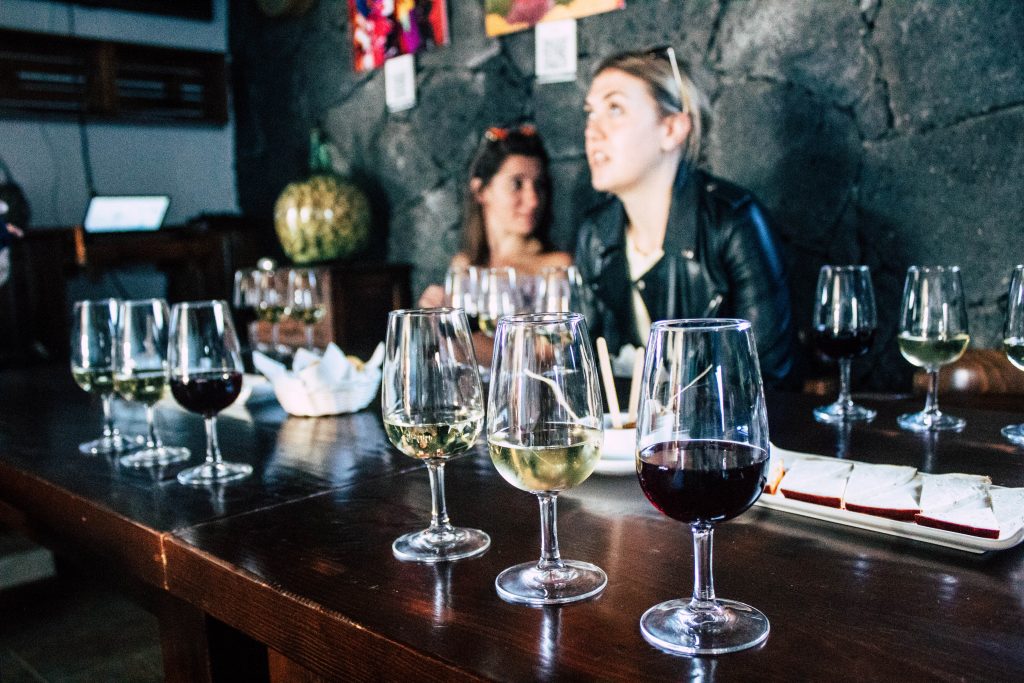 We visited 3 different vineyards from the most popular Bodegas Rubicón to to a small boutique vineyard where you can try a delicious white wine with some local goat cheese to complement the wine. Our tour guide was Dan, who has a fantastic knowledge of wine cultivation and possesses great charm to create a lovely atmosphere.
We've been explained that after the volcanic eruptions, the winemakers of Lanzarote had to change the way they grow the grapes to be able to produce wine once more. The result of their tremendous efforts was a unique type of viticulture in a fantastic climate making some delicious wines.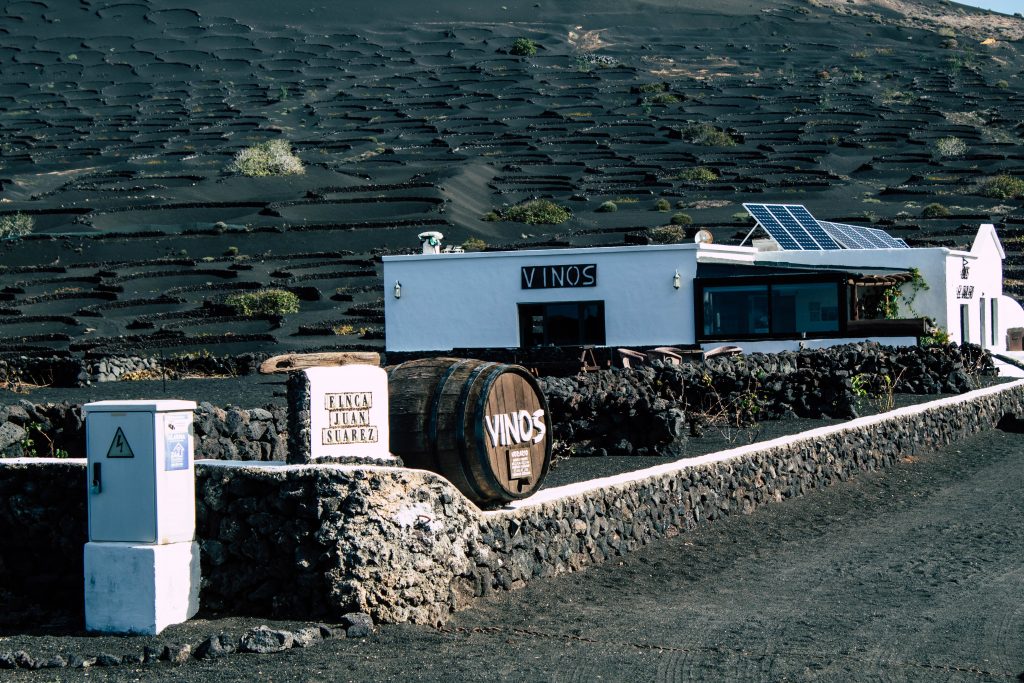 La Geria wine has a special flavor, due to the volcanic soil sediment from which the crop is nourished. Due to the nature of the vineyards, everything must be produced by hand which means Lanzarote wine definitely has great quality.
Order Lanzarote Wine online
For those who would still like to try some volcanic Lanzarote wine or were not able to purchase it while travelling, there is an online shop. You can get it delivered right to your doorstep!
Visit La Graciosa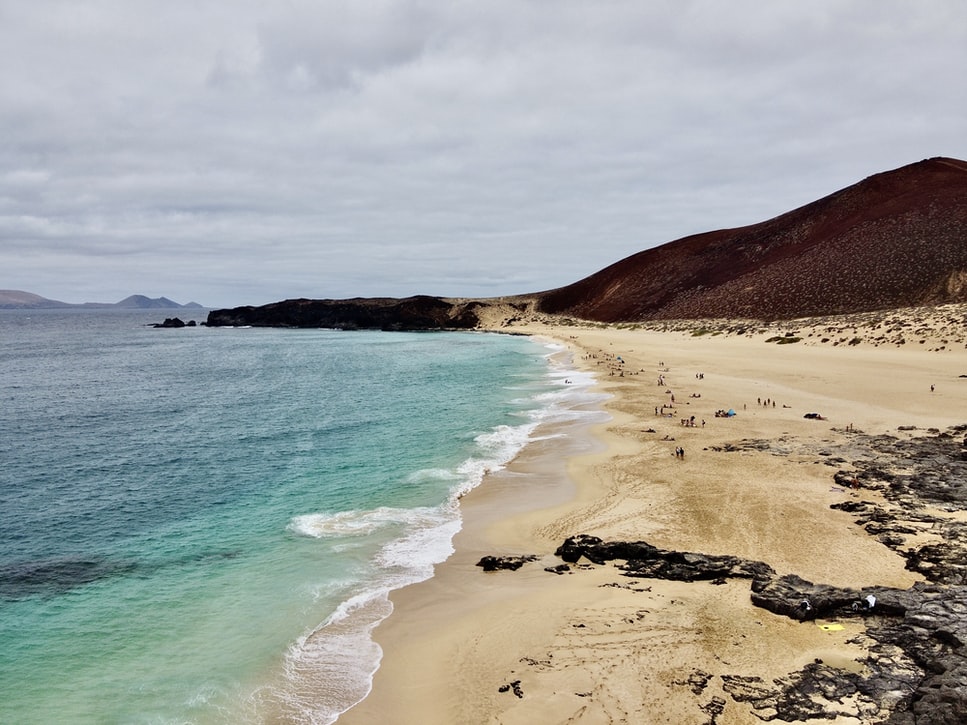 La Graciosa is a tiny island located off the northern part of Lanzarote. With a small population of 600 people and no roads, the island is the home of the Canary Islands natural beauty. The beaches here are tranquil, unexplored and it's waters are crystal clear. It's definitely Lanzarote's top attraction. There are some lovely and authentic waterside restaurants serving fresh fish and beautiful landscapes to explore, preferably by bike. It's a fantastic place to disconnect from everything.
You can observe the island from the Mirador Del Rio or you can take a ferry from Orzola.
Mirador Del Rio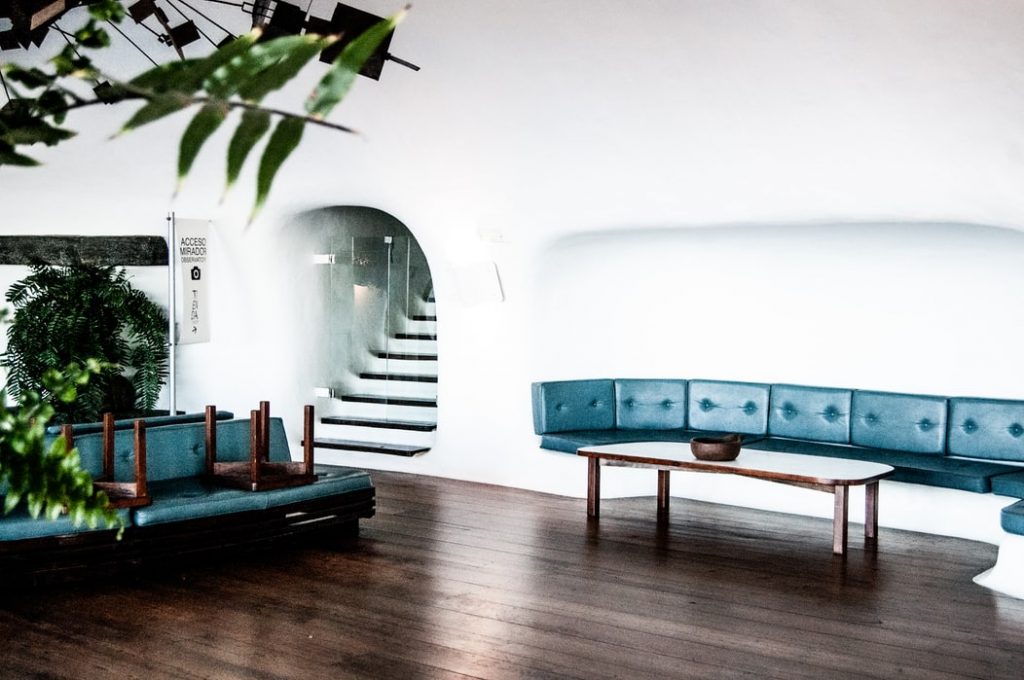 The best views of Lanzarote are from it's famous Mirador del Río, another masterpiece of César Manrique. This is the most popular lookout point in Lanzarote because from here you get amazing views of the small island La Graciosa and the rest of the islands that make up the Chinijo Archipelago. You can visit it with the tour and get tickets online. You will be picked up from the hotel.
It is at the top of Famara Cliff, at an altitude of 1,542 feet, and from here, you can also see the Salinas, the summit of Famara, Montaña Clara, Alegranza, and more. The entrance costs 5€ per person and there is a lovely café where you can enjoy the view from the panoramic windows.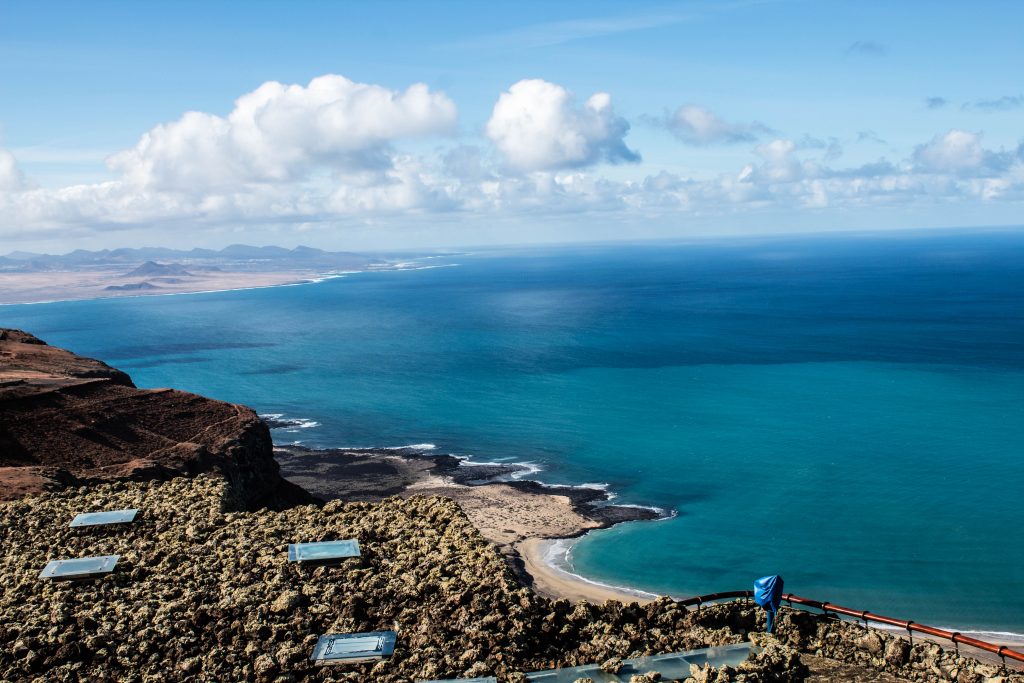 I would recommend to combine visiting Mirador Del Rio with other sights in the North such as Jameos Del Agua and Cueva de los Verdes.
The magical Jameos Del Agua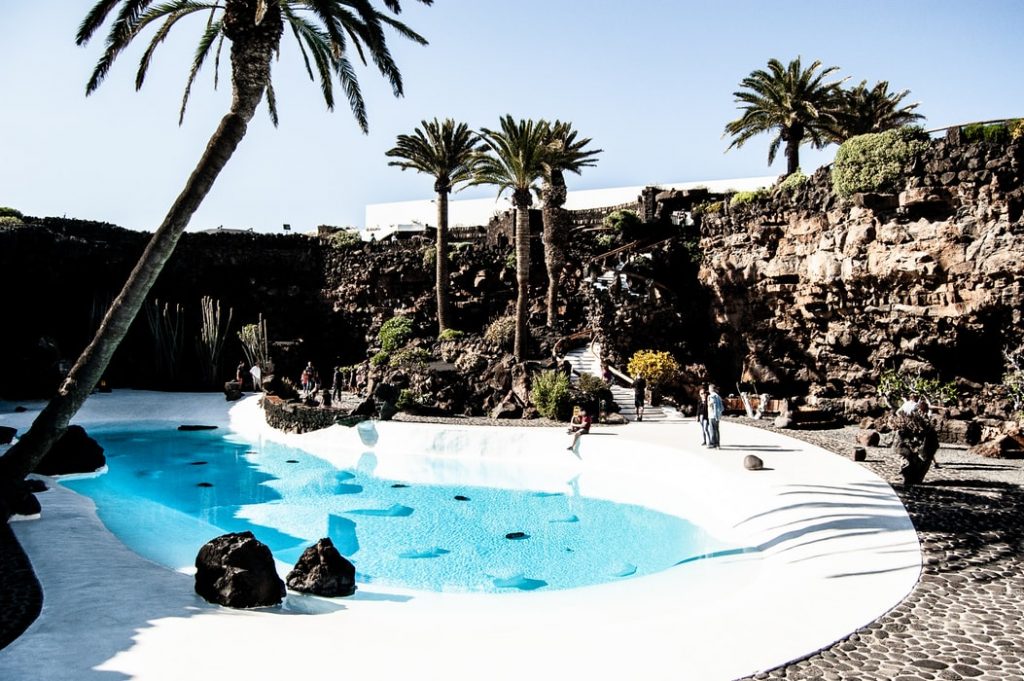 Los Jameos del Agua is a must visit attraction on Lanzarote. The legendary César Manrique, a local artist, has created an authentic symbioses of art and the natural beauty of the area (just as he did with the Cueva de Los Verdes). His vision and creativity has turned the Jameos Del Agua into an incredible subterranean salt lake, lovely restaurant, beautiful gardens, turquoise pool, museum and a concert hall seating up to 500 people.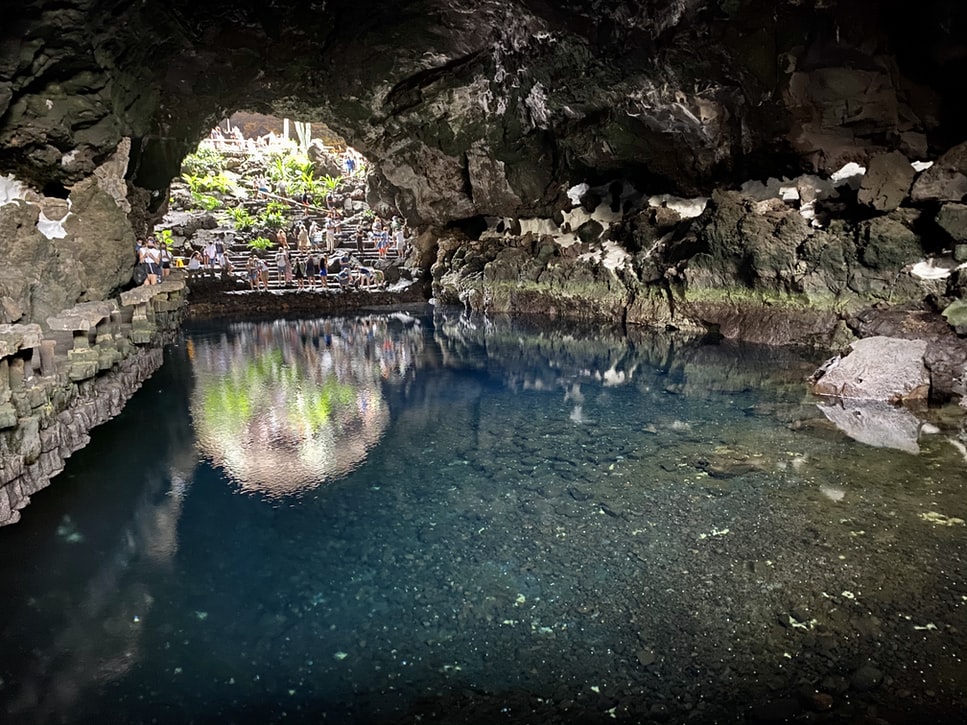 Moreover The Jameos del Agua is located inside a volcanic tunnel formed by the La Corona volcano from 4,000 years ago. The seawater filtered in and created an inland lake, which is inhabited by an entirely unique species, the albino blind crab, also known as jameito.
The entrance fee is 10€ for adults and €5 for children aged 7-12.
Mesmerising Cueva de los Verdes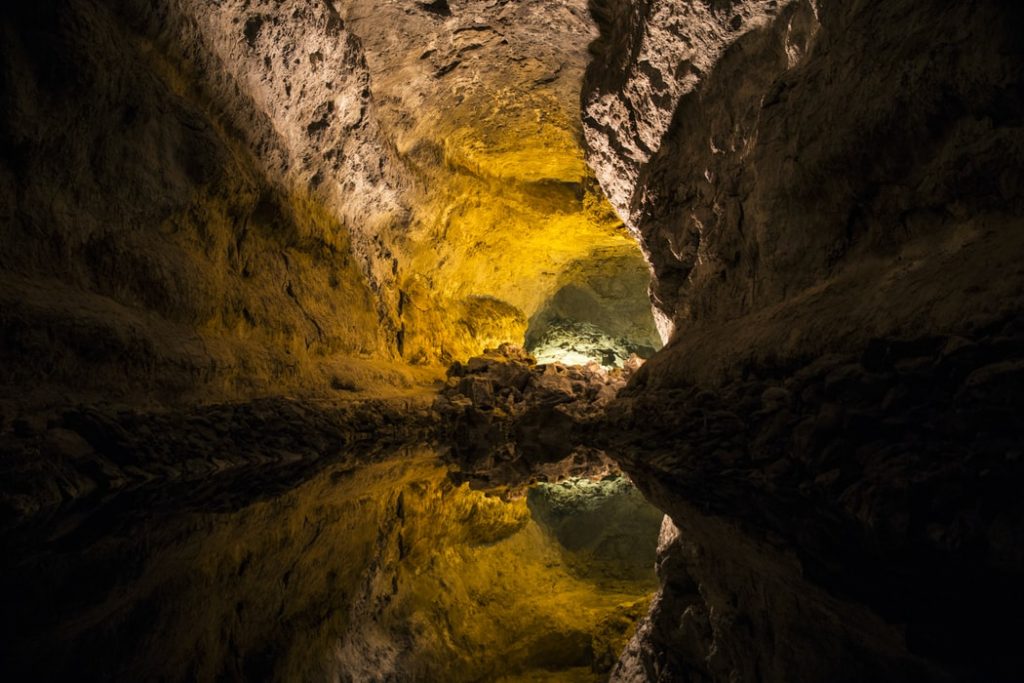 After you pay a visit to Jameos del Agua, head to Cueva de los Verdes. Also formed from the eruption of the Volcan de la Corona, these caves will be something you've never seen before. They're very dry, made from lava and there's no wildlife. At the end there's a surprise that you definitely can't miss. Wear solid footwear to make this exploration more pleasant.
The entrance fee is 10€ for adults and €5 for children aged 7-12.
Learn about César Manrique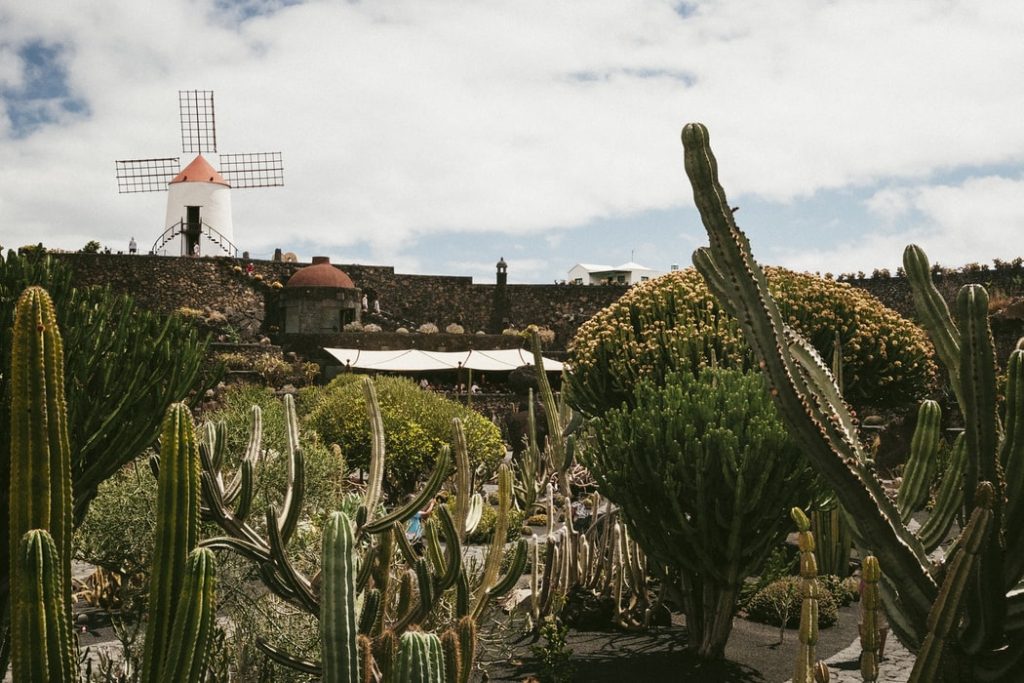 If, after visiting the places like Mirador del Río, and the facilities of the Cueva de Los Verdes and Los Jameos del Agua where César Manrique left his footprint, you want to know a little more about this artist, the César Manrique House-Museum would be another great place to visit in Lanzarote. In it, you'll learn everything you need to know about the artist, his work and his influence on the history of Lanzarote.
César Manrique was an artist and architect born on Lanzarote. When he returned from New York back to his beloved island, he noticed that tourism started to bloom rapidly in Lanzarote. He was aware of it's influence, so César protested against the threats of tourism and had a major influence in planning regulations. It is because of Manrique that the beautiful island has laws against large advertising boards, high-rise buildings and even against painting houses any colour besides white. What an amazing man!
There are two museums dedicated to him which include the Foundation of César Manrique and the House Museum. The wonderful house museum is situated in the region of Hería. Art lovers will immerse into a stunning design of white décor and black volcanic rock with some green elements. It's definitely a visual gratification! Moreover the Foundation offers an exhibition of Manrique's work and also a collection of other artists from the Canary Islands. Entrance fee is € 10 and children under 12 pay only € 1.
Another César Manrique's creation, the Lagomar Museum is one of the less popular sights in Lanzarote, but doubtlessly worth a visit.
Best beaches of Lanzarote
Papagayo Beach in Los Ajaches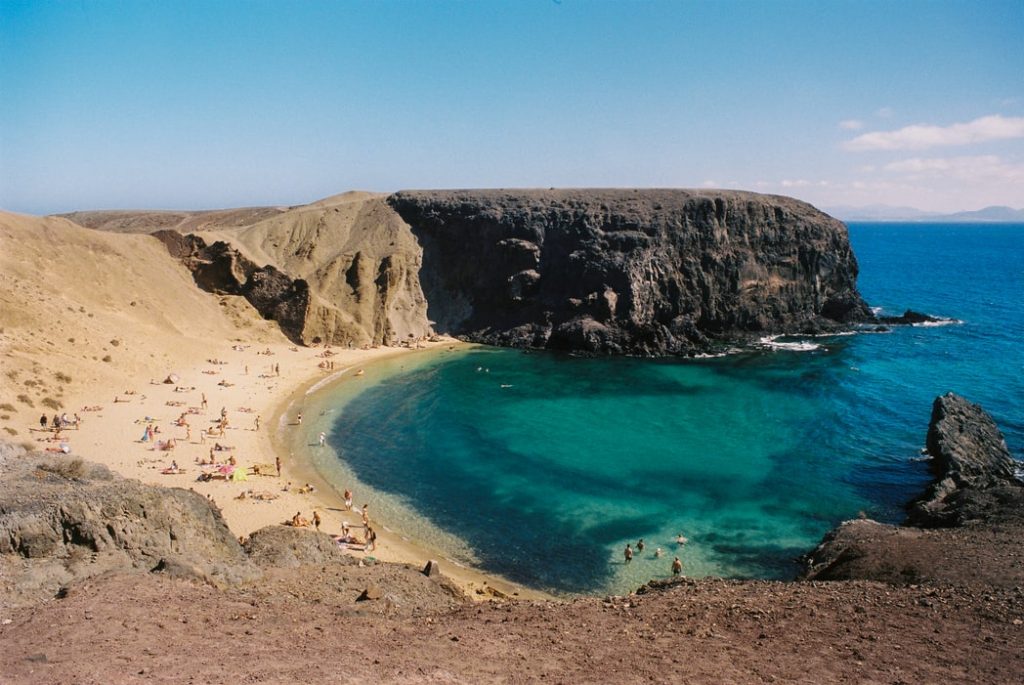 One of the best free things to do in Lanzarote is doubtlessly to enjoy the beautiful beaches with it's clear waters. Papagayo Beach is one of them. This wonderful beach is within Los Ajaches Natural Monument and it's also a protected reserve where you can visit caves and see old engravings.
Famara Beach, best place for surfing
Famara Beach in Teguise is famous for it's strong winds and good waves. That's why it's a great place to enjoy water activities in Lanzarote. If you don't want to get into the water, you can also take a lovely walk on the sands, enjoy the dunes, and the beautiful mountains.
Best towns to visit in Lanzarote
Visit Lanzarote's capital, Arrecife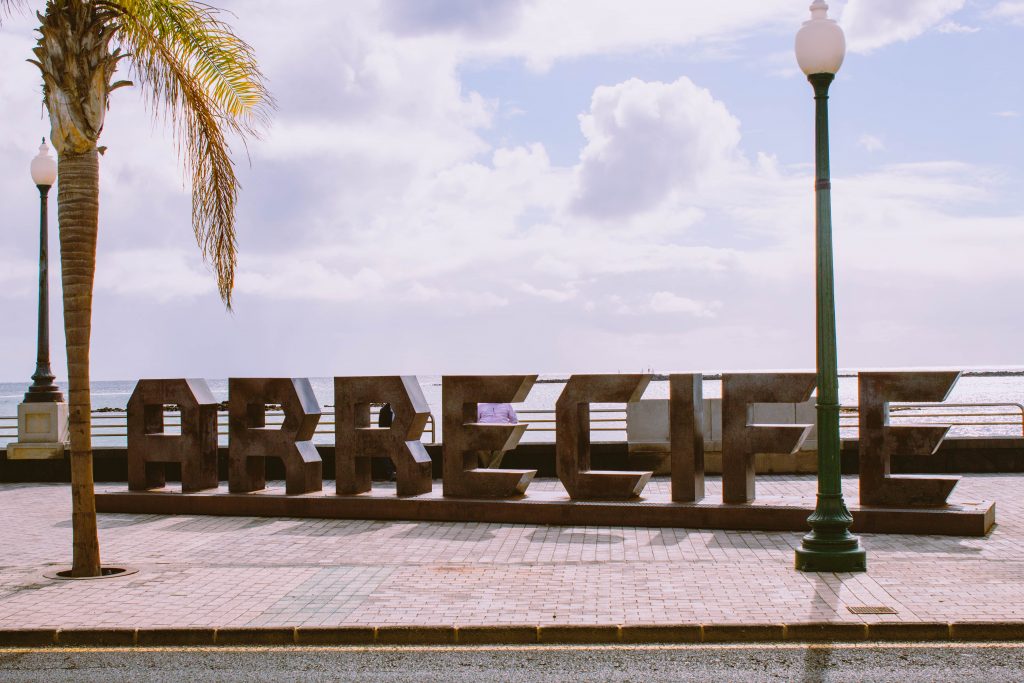 The current capital of Lanzarote, Arrecife is definitely worth visiting to get to know the history and culture of the island. One of the must-do in Arrecife is a visit to El Charco de San Gines, also knowns as the 'Venice of the Atlantic'. The wonderful lagoon is framed with cottages, restaurants and bars making it great for a nice walk or a romantic spot to enjoy the sunset. On Saturday you can visit the market in Arrecife's old quarter.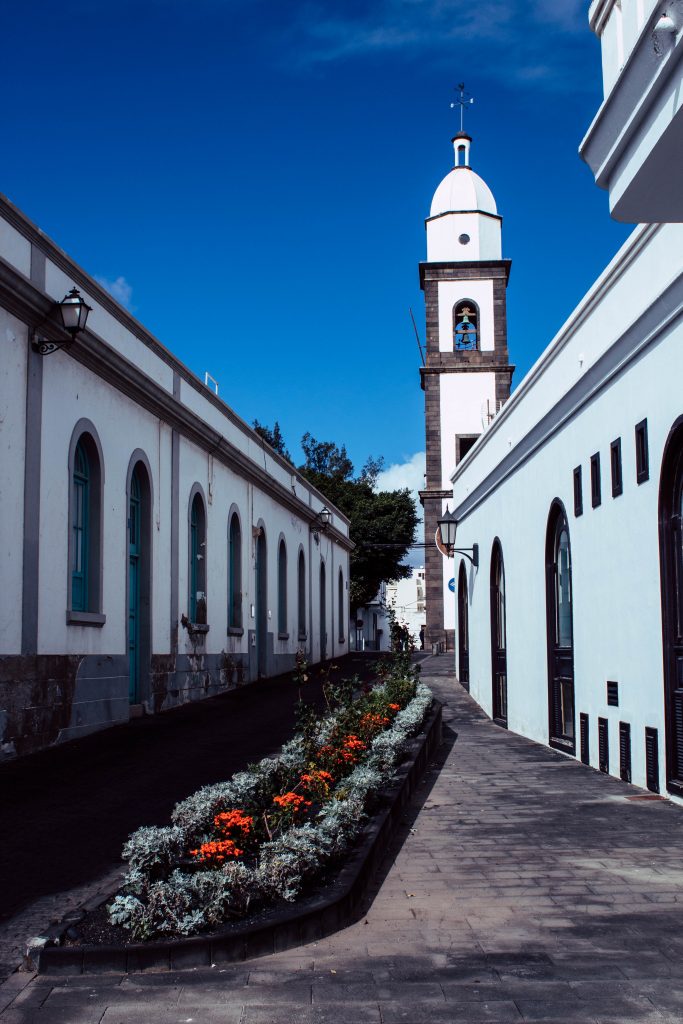 I recommend to stop by the castles of San José and San Gabriel, although you can't miss the castle of San Ginés and the Puente de las Bolas either. Beach lovers should have a look at Arrecife's El Reducto beach, which is protected by a reef.
Charming Teguise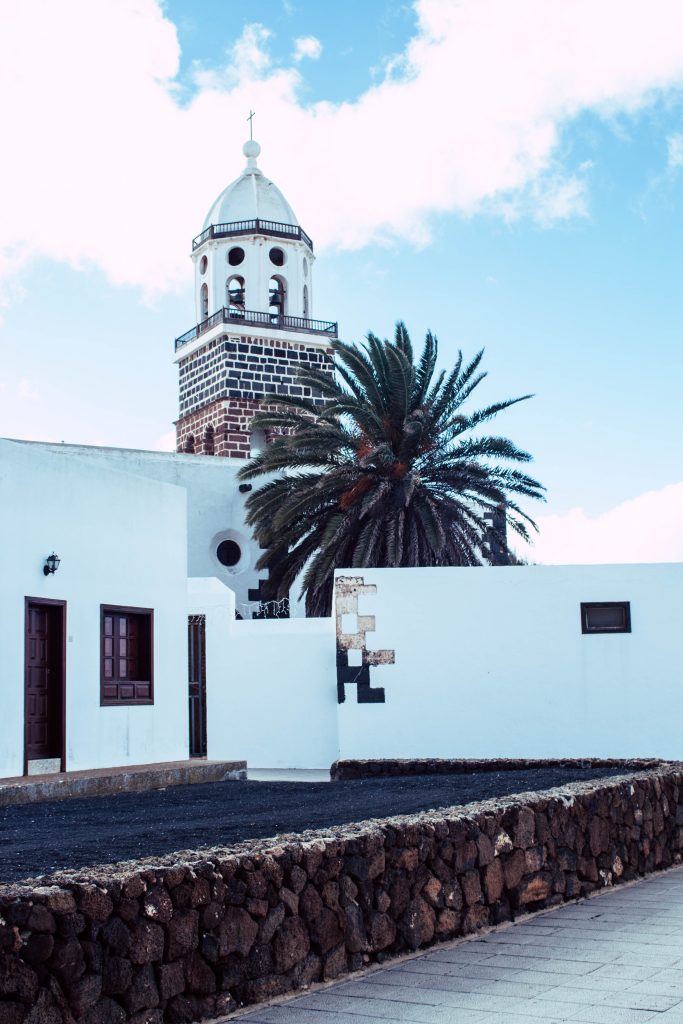 My favourite little town in the heart of Lanzarote is Teguise. It is named after a Guanche Princess and it was the capital of Lanzarote up until 1852. Afterwards Arrecife became the capital because of it's increased importance as a harbour. Teguise is the oldest town in the Canary Islands, it is almost 600 years old.
It is cute and has a lovely town square, the San Miguel Plaza, which turns into an open-air market every Sunday morning. There are several restaurants and cafés where you can enjoy delicious lunch or dinner. Teguise is a must see place in Lanzarote!
El Golfo, a tranquil fishing village
El Golfo is a fishing village that is famous for it's amazing landscape. There you can see the remains of lava from the volcanic eruptions that took place from 1730 until 1736. The contrast of the dark landscape and the white facades of the houses, makes it a very unique place to see in Lanzarote.
Vivid and beautiful Costa Teguise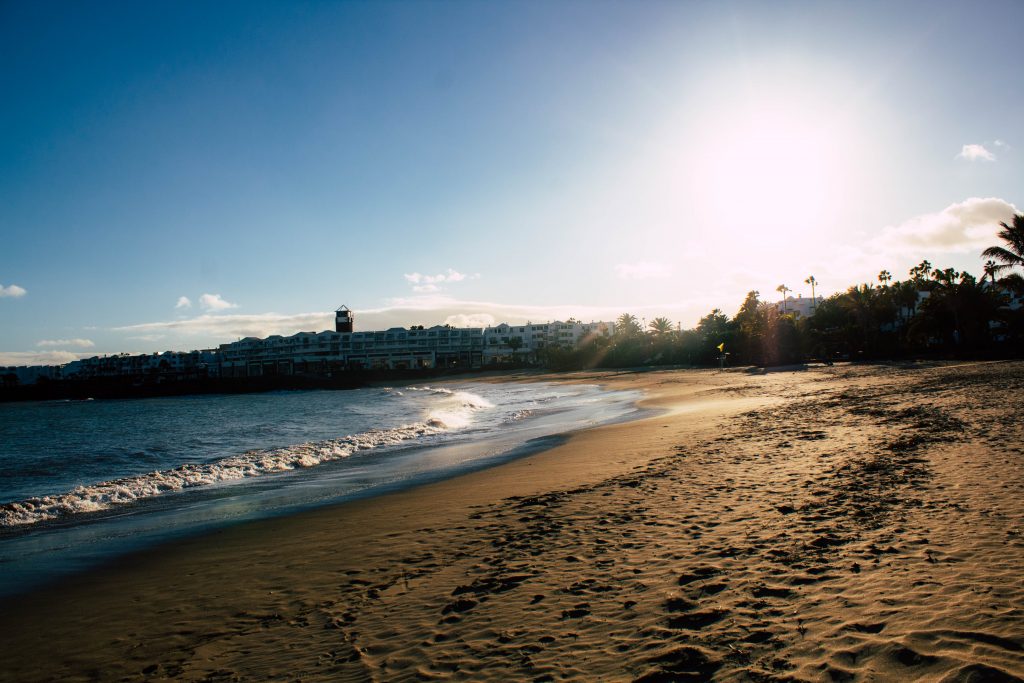 Costa Teguise is located on the eastern side of Lanzarote and it's one of the most attractive places to visit. Here you can find nightlife, music festivals, water activities, beautiful beaches and a variety of lovely restaurants. There is the wonderful Cucharas Beach which is most appreciated by windsurf lovers. Families with kids prefer Bastian Beach though, since it is easily accessible and well protected from the strong winds. There is also Jablillo, smaller than the others but still with fine white sand.
In my opinion it's one of the best areas to stay since it's located in the middle of Lanzarote. This means that you can easily reach all major sights within 30-45 minutes. The infrastructure is well developed, there are grocery shops, hair dressers and of course amazing places to stay. As I mentioned before we occupied the amazing Ocean View Penthouse.
Sophisticated Marina Rubicon
Marina Rubicon is Lanzarote's sophisticated marina with a plethora of boutiques, lovely restaurants and luxury yachts. It will be an idyllic day out in Lanzarote, enjoying designer shopping and views of the marina. It's situated between Playa Blanca and Costa Teguise.
Hot south of Lanzarote, Playa Blanca
One of the most popular areas for tourists in Lanzarote. Tremendous resorts, wonderful beaches, sophisticated nightlife and a tranquil harbour. It has a relaxing atmosphere and a perfect location for both couples and families alike. Here you will find everything what your holiday heart cries out for! The ideal region to visit during the winter months.
Puerto del Carmen, place for the party animals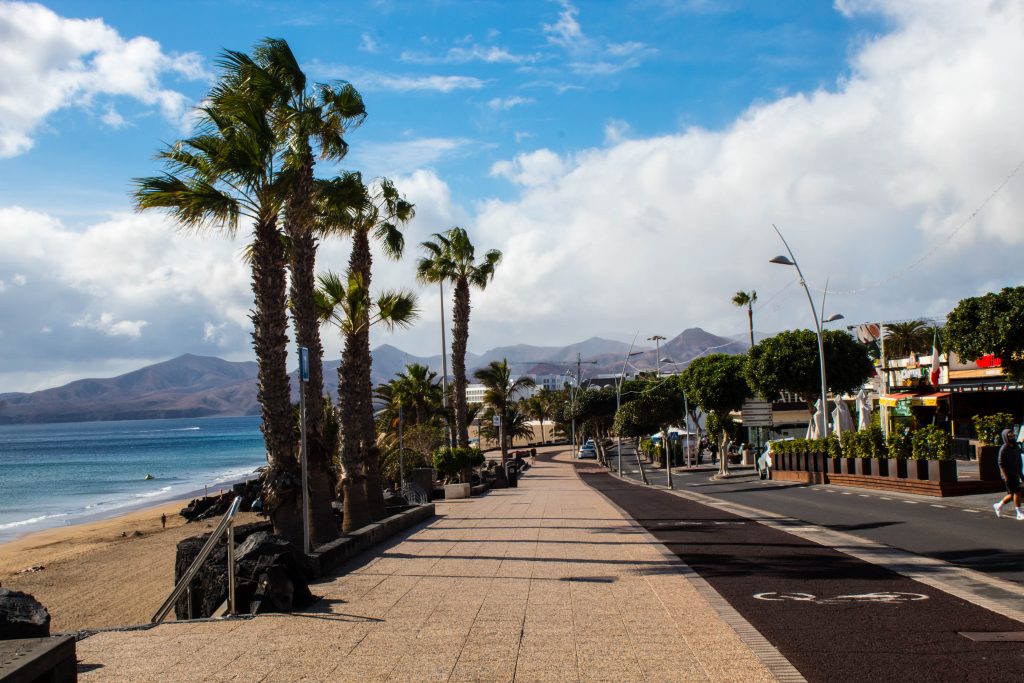 Lanzarote's most popular area that attracts mainstream tourists since it has the main nightlife attractions. I personally found it very old-fashioned, packed with cheap stores and fast food restaurants. Nevertheless there is an amazing and pretty easy walk from Puerto del Carmen to wonderful Puerto Calero. On the way your will enjoy a spectacular scenery over the cliffs. There are plenty of benches so you can take a rest and enjoy the view. It takes a bit over an hour and it's a must-do when you are in Lanzarote.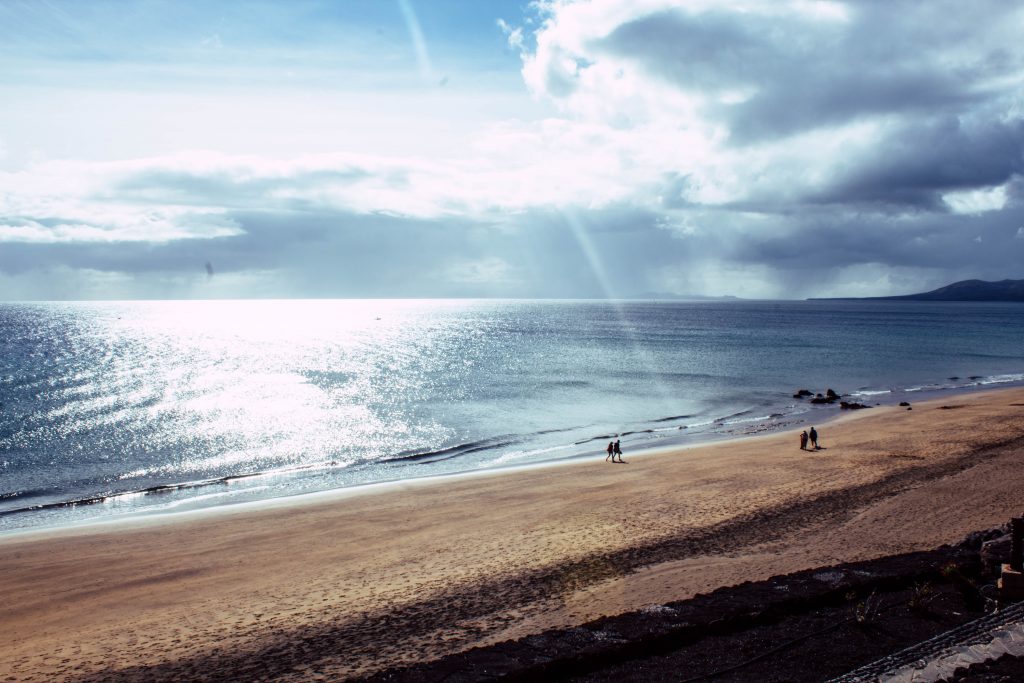 My favourite harbour town, Puerto Calero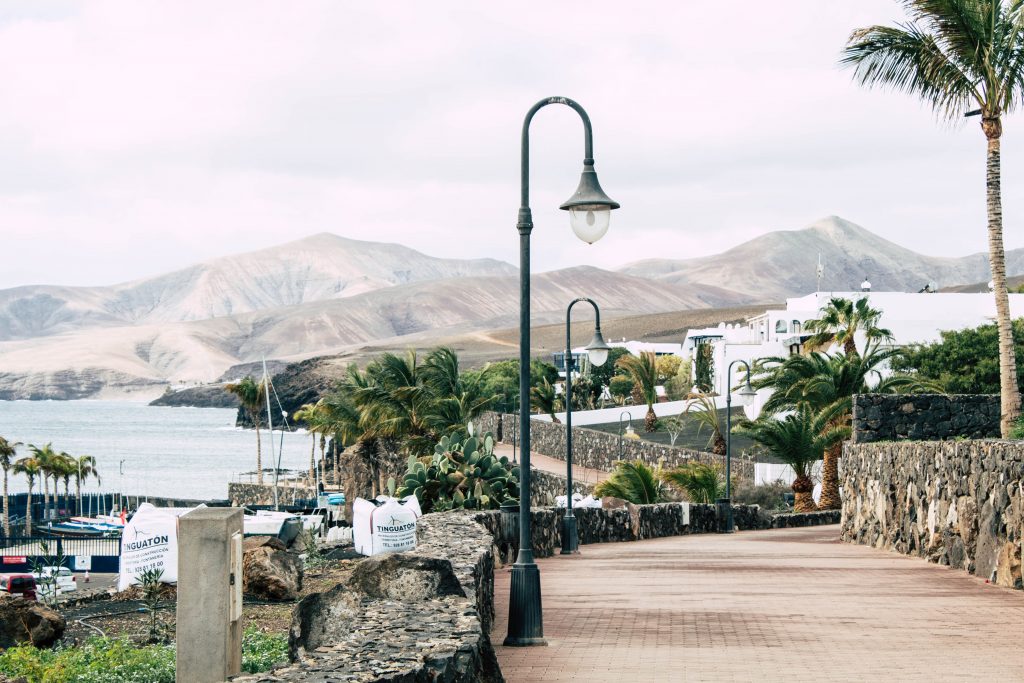 Puerto Calero is a sophisticated oasis of peace in Lanzarote. It's a tidy, modern and tranquil waterside wonderland with eye-catching yachts, fancy shops and modern restaurants. It's there that we discovered the delicious café Natural nada más with lots sumptuous vegetarian and vegan dishes.
If you are travelling with kids then you should definitely check out Europe with kids 2021: 10 Best family friendly cities in Europe. Safe travels!