Why visit Lisbon, Portugal?
Over the past few years, Lisbon's tourism popularity has grown rapidly, and it isn't difficult to see why. From its beautiful blue tiles, colourful architecture to its relaxed, friendly culture, Lisbon will cast a spell on anyone with it's undeniable charm. Moreover the good weather helps just a little, too.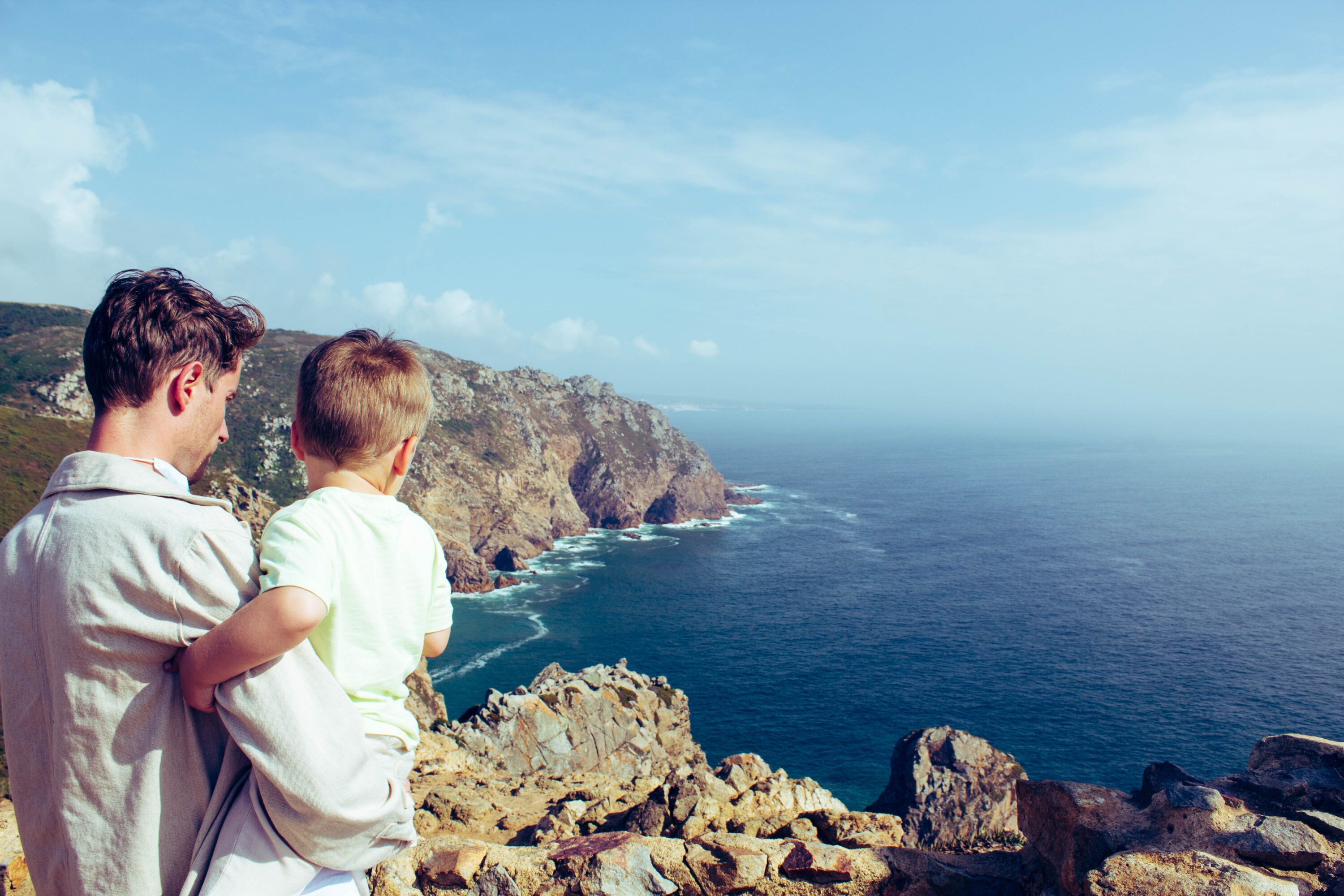 Lisbon (or Lisboa) is the capital of Portugal and has a population of over 500,000. Lisbon should be on your travel bucket list because it's a vibrant, lively, colorful city, full of authenticity where ancient history intermix with modern culture. It's a city where you can feel safe wandering around day or night. Plus it's one of the least expensive capital cities in Europe by comparison. It's famous for it's hospitality and the family-friendly attitude towards visitors. So it's also a great place to enjoy your family vacation. Whether you are planning to spend a weekend in Lisbon or 3 days in the beautiful capital you will be filled with memorable impressions!
Furthermore Lisbon is the home for amazing beaches extended along four very different coastlines, offering wild surfing beaches but also calm beaches and charming resort towns.
Before you travel to Lisbon definitely get a Lisbon Card . It will help you to save money and time. It includes free admission and discounts to top attractions. You can choose Lisbon Card for 24, 48, or 72 hours. The awesome part about the card: It provides unlimited free access to the public transport system!
In this article you can find:
Best time to visit Lisbon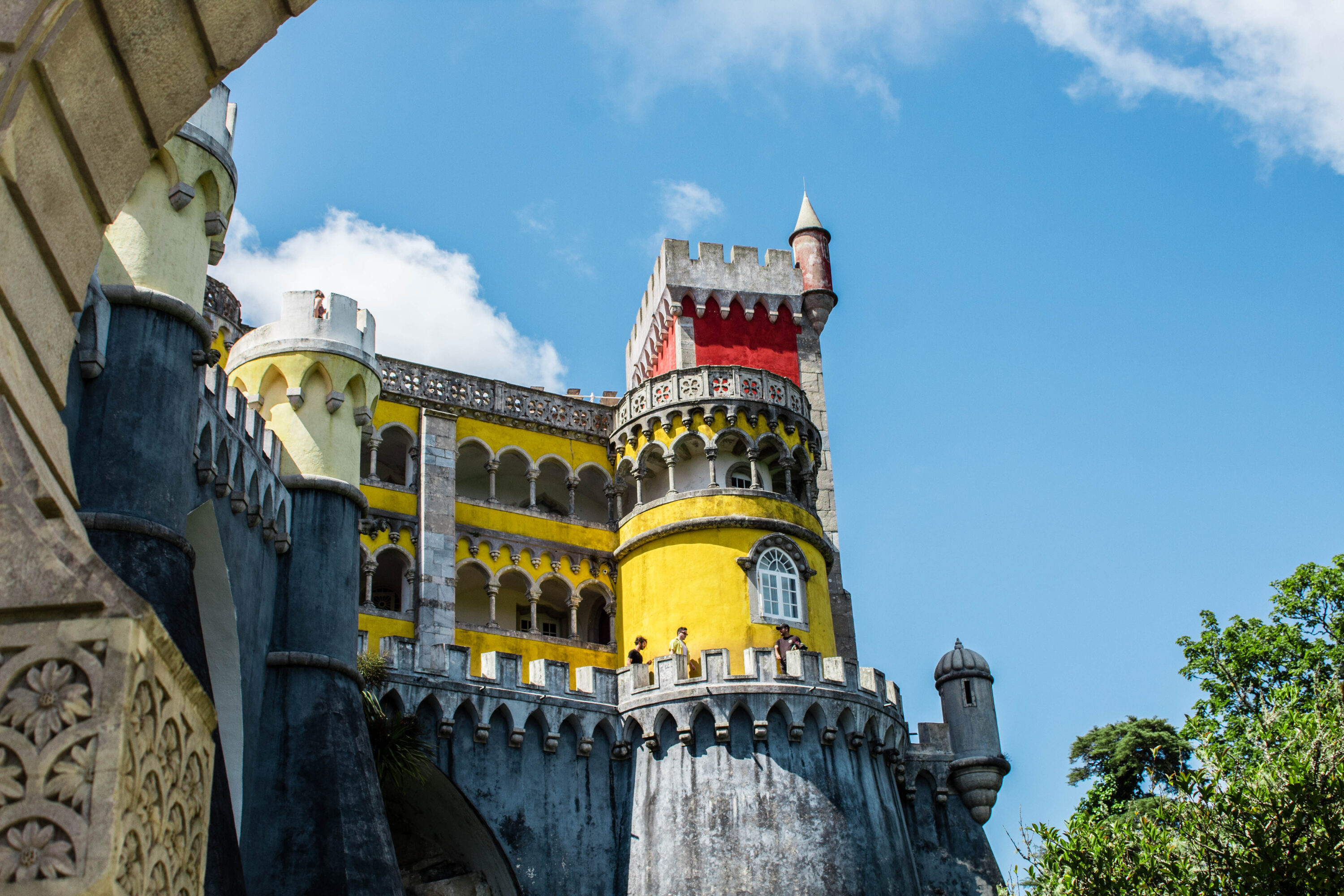 High seasons in Lisbon are between the Easter holidays (March/April) and late September. Fall and winter (from October to mid-March) are not very crowded but it can rain more often and a drop in temperature (hardly ever below 10°C/50°F).
June is the most popular month, especially around the St. Anthony festivities (June 12 and 13). This is when we visited Lisbon but due to Covid the festival was cancelled for a second year in a row. So probably and hopefully the next time will be in 2022.
Getting from the airport & around Lisbon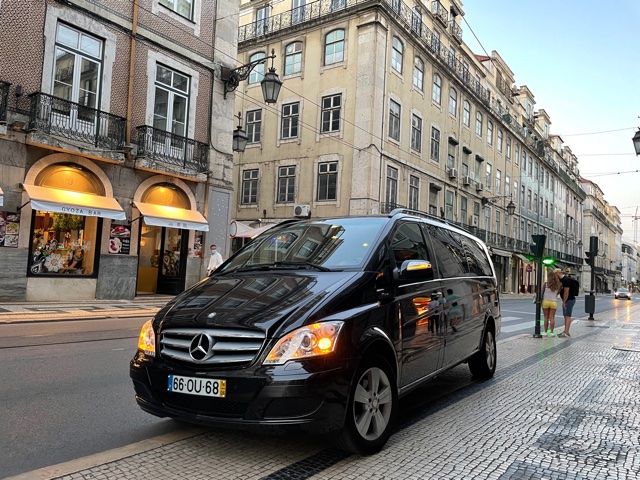 The most convenient method to get to the city centre or your hotel is by hiring an affordable Lisbon airport transfer. Especially if you are traveling as a family with kids the private transfer is stress free and definitely less time consuming. We had a pleasure to be picked up by a great guy called Alex from Top Ten Tours. Within 20 minutes he safely brought us in his spacious Mercedes to the doorstep of our hotel. Of course the kid's seat for our 3 year old boy was also provided. Alex told us a lot of insights about Lisbon so we also could enjoy a mini tour on the way to our 4-night-stay home. Top Ten Tours also offer some private tours in Lisbon & Porto.
The budget travelers can get to the city centre by metro or Aerobus (3,50€ per ticket). The travel time is 45 minutes. The best way to get around Lisbon for me personally is by Uber since it's so easy and cheap. There are also taxis which are registered and licensed. Drivers must turn on the meter before starting the ride. Added fees include €1.60 for luggage, even if you carry it with you, and €0.80 if you call a cab.
Lisbon has a easy to navigate Metro system with four lines (blue, green, yellow, and red), two suburban train lines (Sintra and Cascais), trams and buses (operated by Carris), and ferry boats to cross the Tagus River.
Where to stay in Lisbon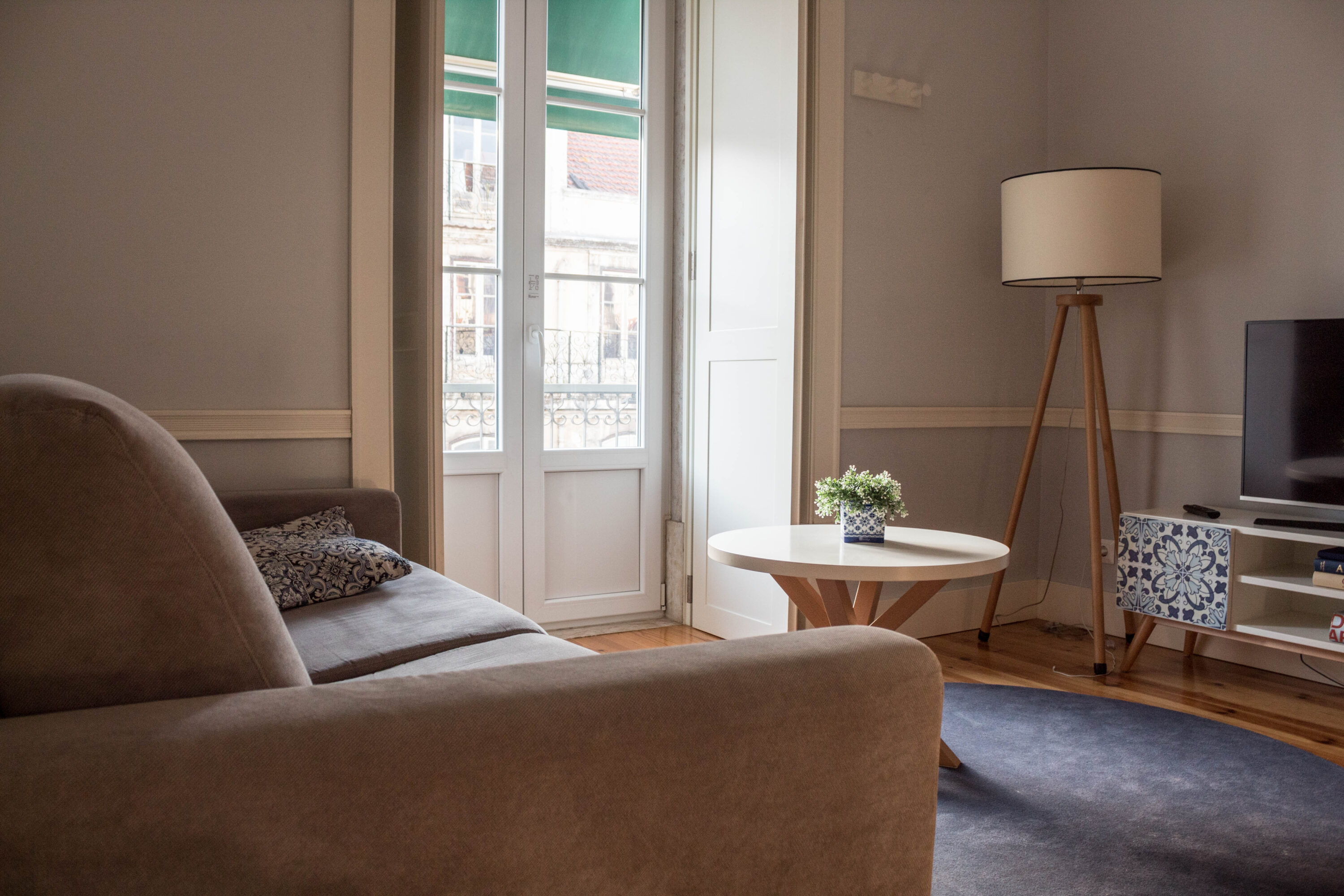 The best area to stay in Lisbon is Baixa especially if it's your first time in this charming capital of Portugal. This area is the heart of Lisbon, with a great selection of restaurants, bars and shops, and most important it's close to Lisbon's main tourist attractions. This is where we found the ideal accommodation for a short or long term stay in Lisbon: Villa Baixa. This apart-hotel is set in Lisbon's historic downtown area, between a hill by São Jorge's castle walls, the beautiful Santa Justa lift and a stone-throw away from the famous Commerce Square, which overlooks the Tagus River.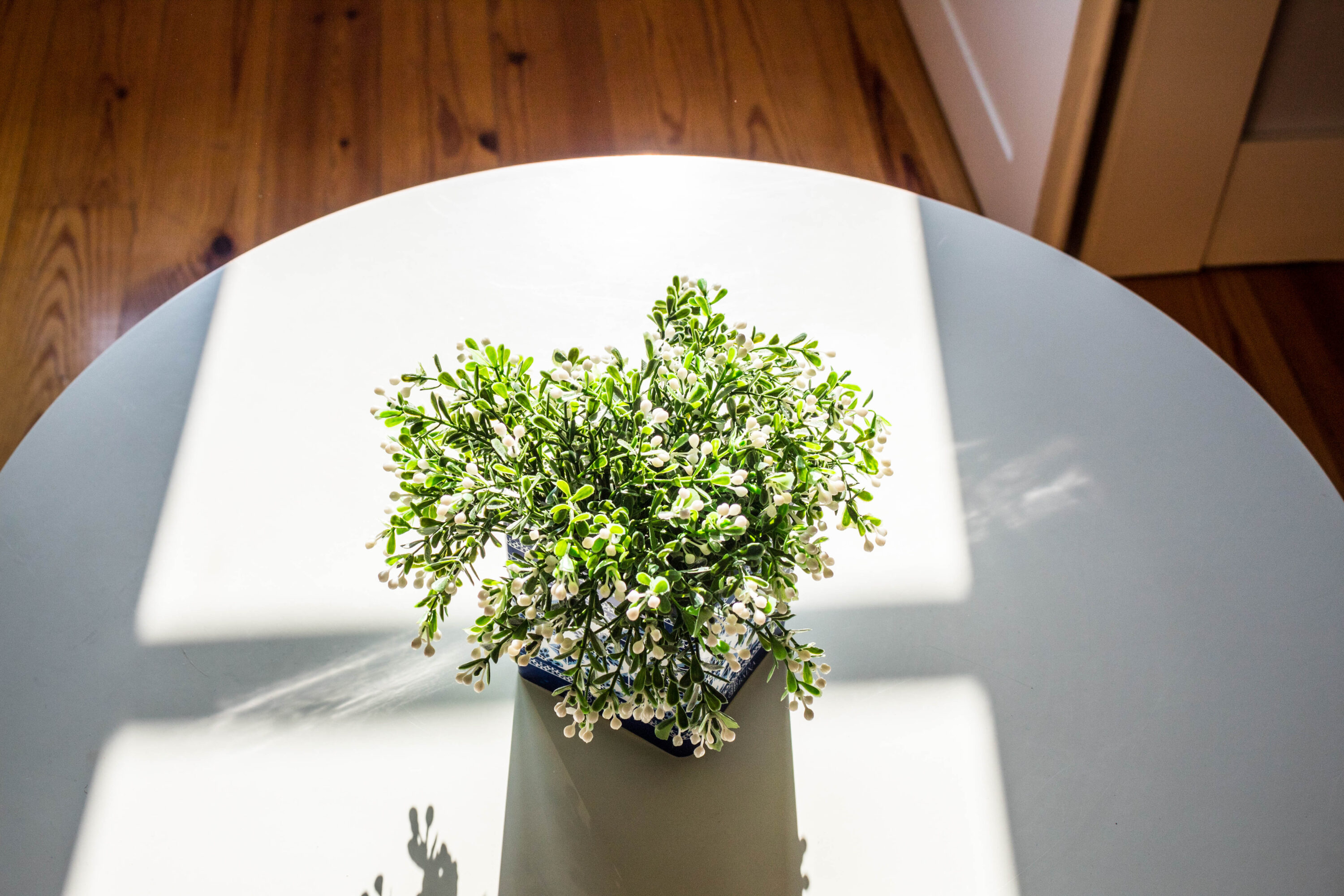 The atmosphere and the staff were amazing, very helpful and always friendly. We immediately felt at home. Our spotless apartment was cozy, spacious and equipped with everything we would need for our stay. The modern furniture and design were in white, blue, light grey and pine colours with an eye for details. And of course signs of the famous blue Portuguese tile were also included. Not to forget a wonderful bathroom with the walk-in shower & free toiletries like soap, shower gel, paper. Last but not least the fabulous balcony with a fantastic view. Since it's a luxury apartment there is no need to mention that there is also a great Wi-Fi connection, TV with various channels and a Nespresso coffee machine with coffee of course. Oops, I said it anyway!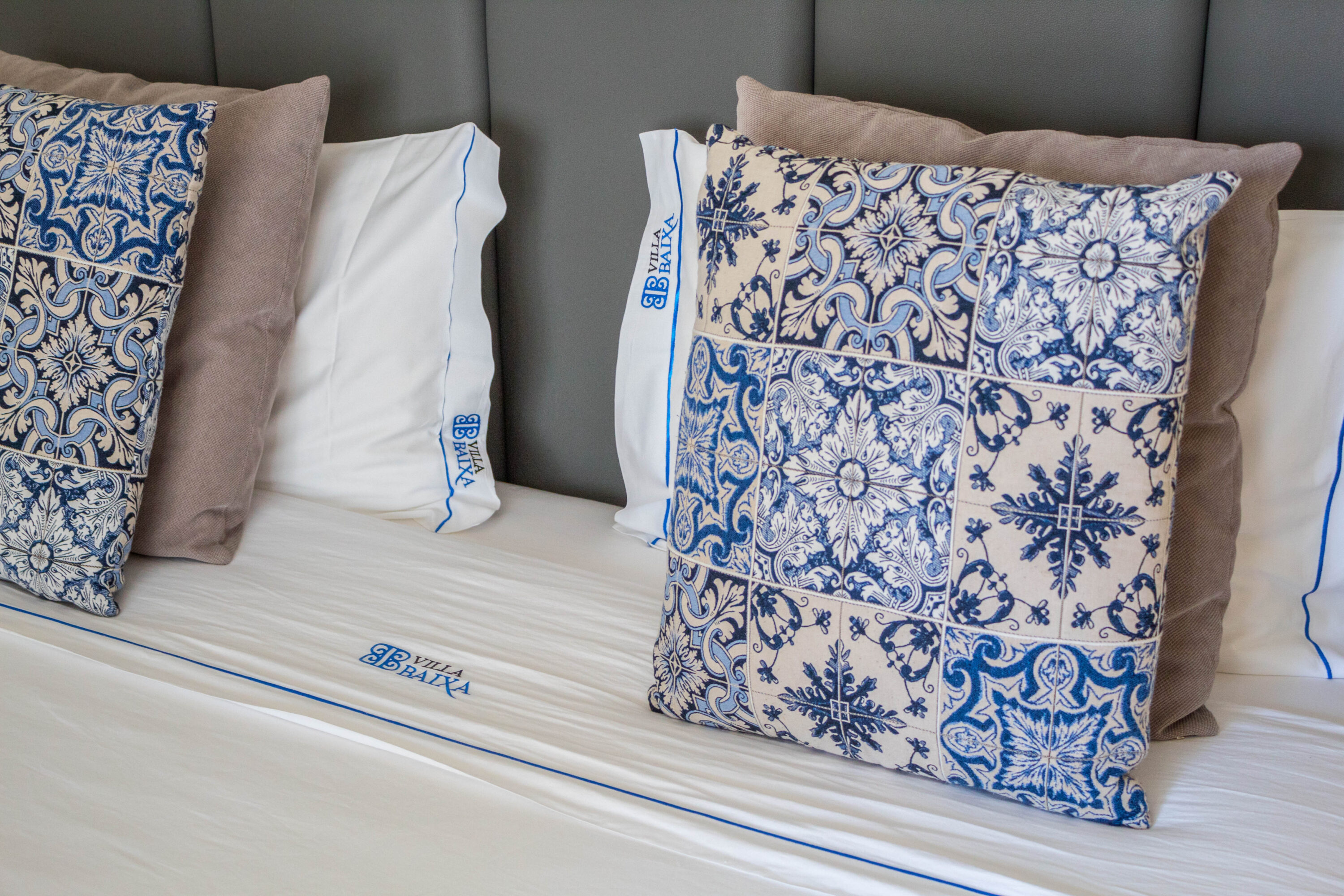 The best part when you are on vacation is that you don't need to clean! Our holiday apartment at Villa Baixa was cleaned every morning, the blankets on the comfortabel bed were nicely folded so every time after our breakfast we were very happy to come back into our picobello little home. We would definitely recommend to anyone to stay here, it feels like a home away from home!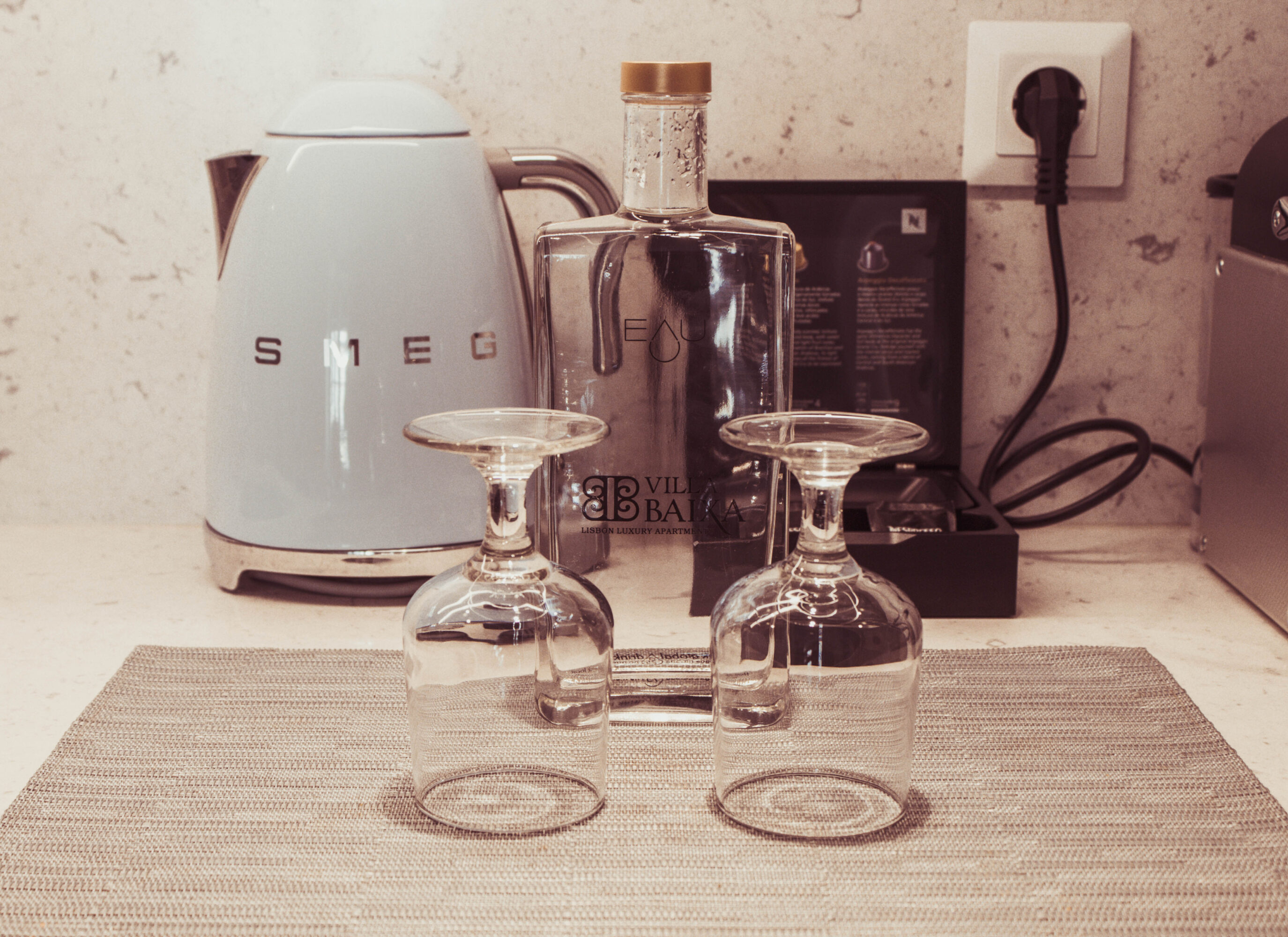 Also important to mention that Lisbon experienced over tourism & inflation in the last few years. I personally would recommend to avoid AirBnb's & Apartments in Lisbon. Much of the anger about tourism in Lisbon is caused by the renting out of apartments to tourists at triple the rate (than would be offered to locals), causing locals to be priced out of their own city. Stay at hotels and support local jobs instead.
3 Days in Lisbon: Things to do in Lisbon
Day 1
Breakfast in Lisbon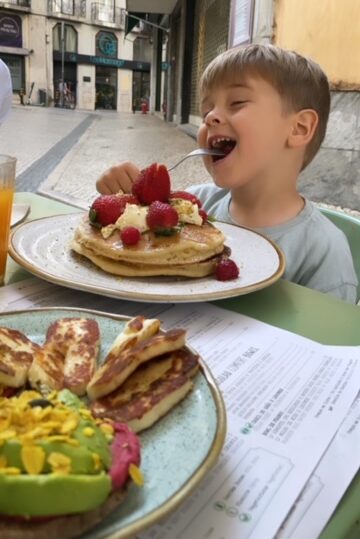 Every getting to know tour of Lisbon starts with the important information about this city – the 1755 earthquake.
Most of the city is the outcome of that massive earthquake and following tsunami that destroyed many neighborhoods including imperial palaces and killed over 60,000+ residents.
The major part of Lisbon was re-built and many of the architectural urban planning were ahead of it's time – thanks to the Marquis of Pombal (Sebastião José de Carvalho e Melo), who was the Prime Minister of Portugal at the time of the earthquake.
Start your first day of your Lisbon itinerary by walking trough the beautiful streets towards the breakfast location, Nicolau Lisboa. It's a modern and vibrant cafe with delicious pancakes and great variety of vegetarian/vegan options. And it's just a 3 minute-walk away from Villa Baixa. Check out 10 best places for breakfast & brunch in Lisbon, Portugal for more inspiration!
Private tour in Lisbon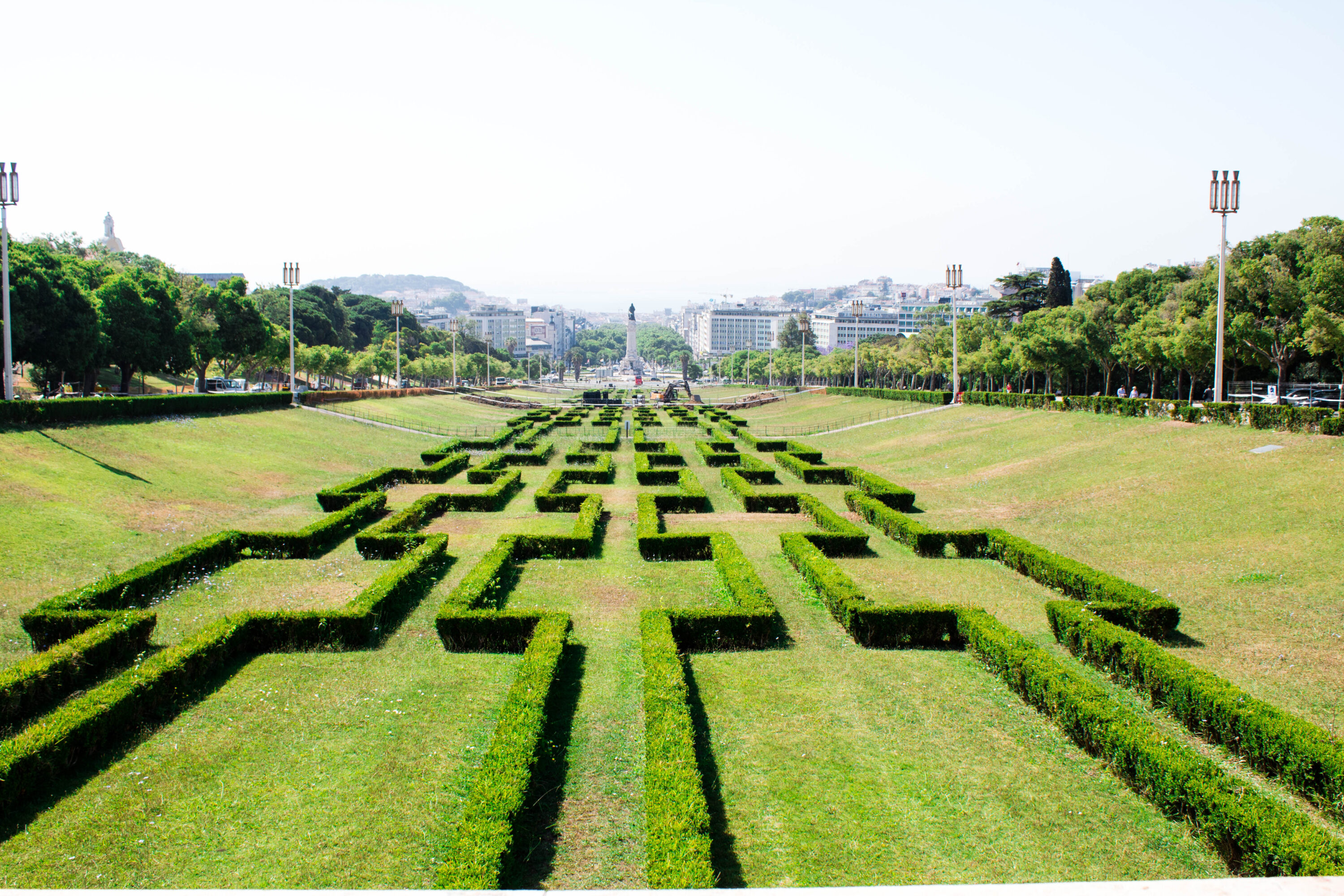 If I'm honest with you 3 days in Lisbon are not enough to see everything so that's why we decided to book a private tour with "We Hate Tourism". The name sounded provocative and on their website it said that they offer atypical tours and show different sides of Lisbon. And if you didn't know Lisbon is infamous as the city of the seven hills which means walking around can be quite tiresome, that's why to use transportation is a great option to explore the capital!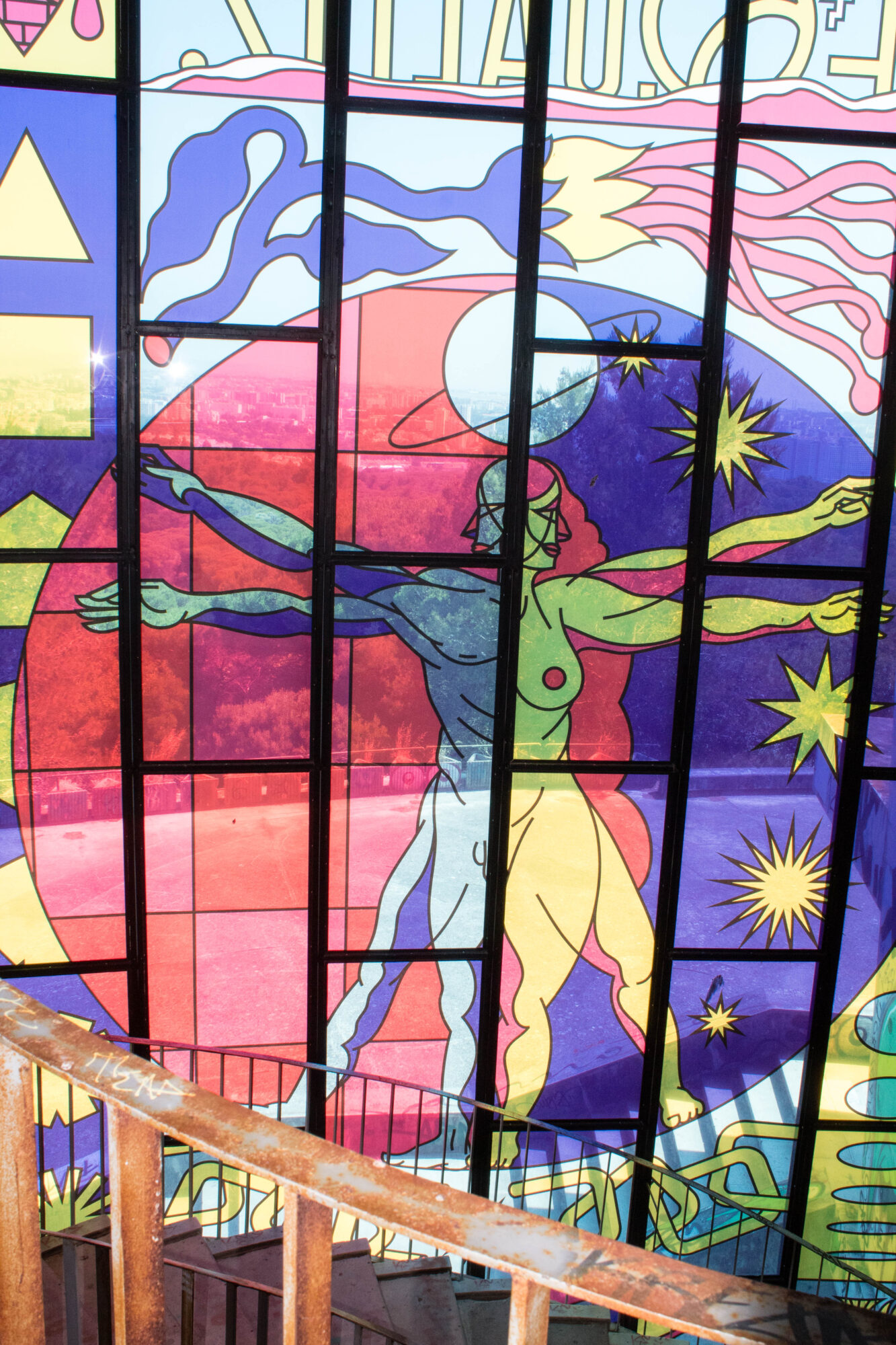 We were picked up after our breakfast by our lovely tour guide Marta and driven around some of the interesting sights in a very spacious and comfortable car. We've learned a lot about the history of Lisbon and experienced amazing view points. We started by driving through the famous Lisbon attraction, Avenida da Liberdade, the longest street in Lisbon. The street ends at Parque Eduardo VII, the largest park in central Lisbon with a fantastically designed garden and awesome views of Lisbon from the top of the hill.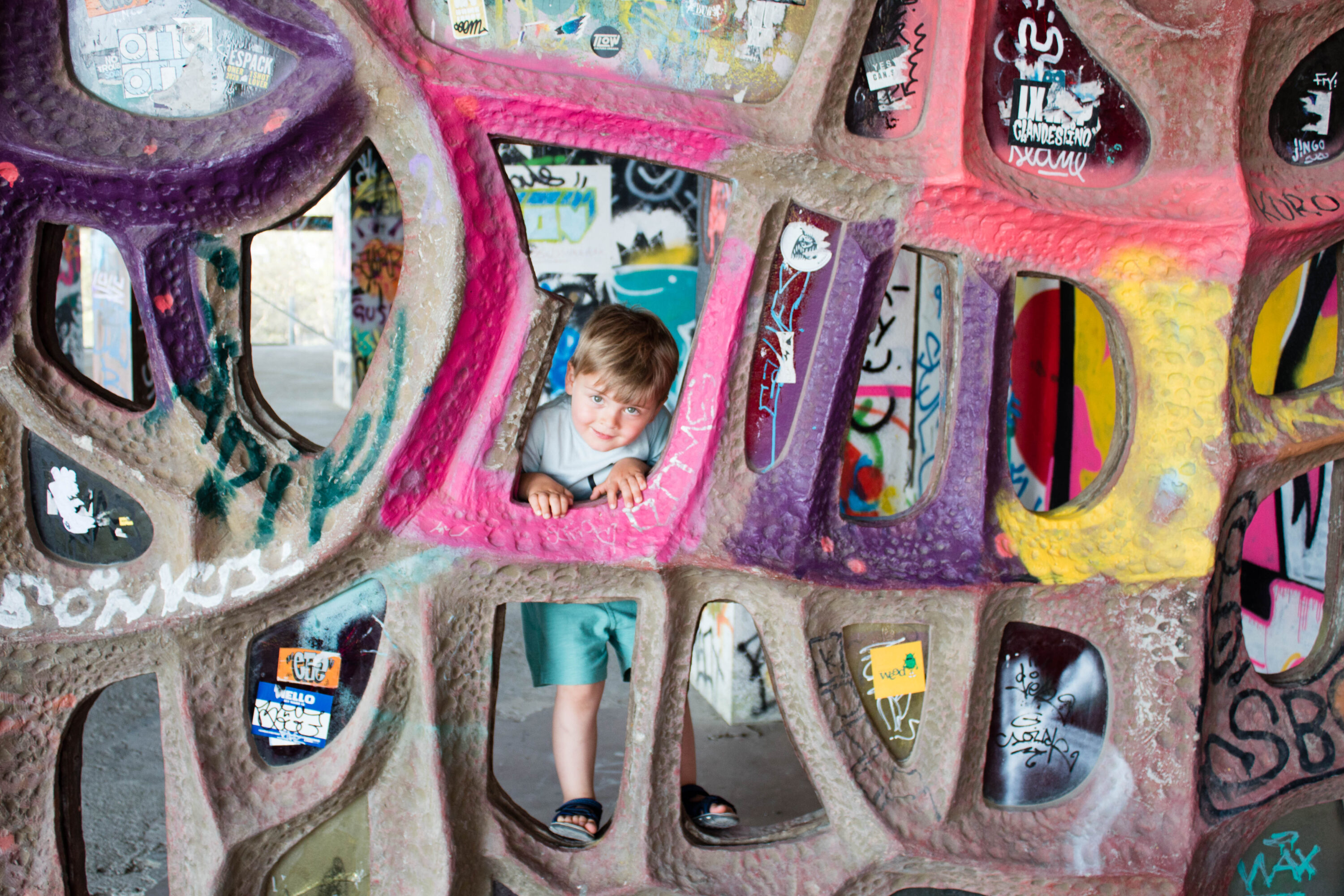 The most unusual experience was to visit an abandoned building outside of the city that used to be the Panoramic Restaurant of Monsanto. Now it's a walk-in museum with spectacular graffitis and urban art. Situated on Monsanto's highest mountain, the Panorâmico de Monsanto has gained cult status over the years. It's nothing but a a multi-level concrete structure but believe me the atmosphere and the views from here are unbelievable.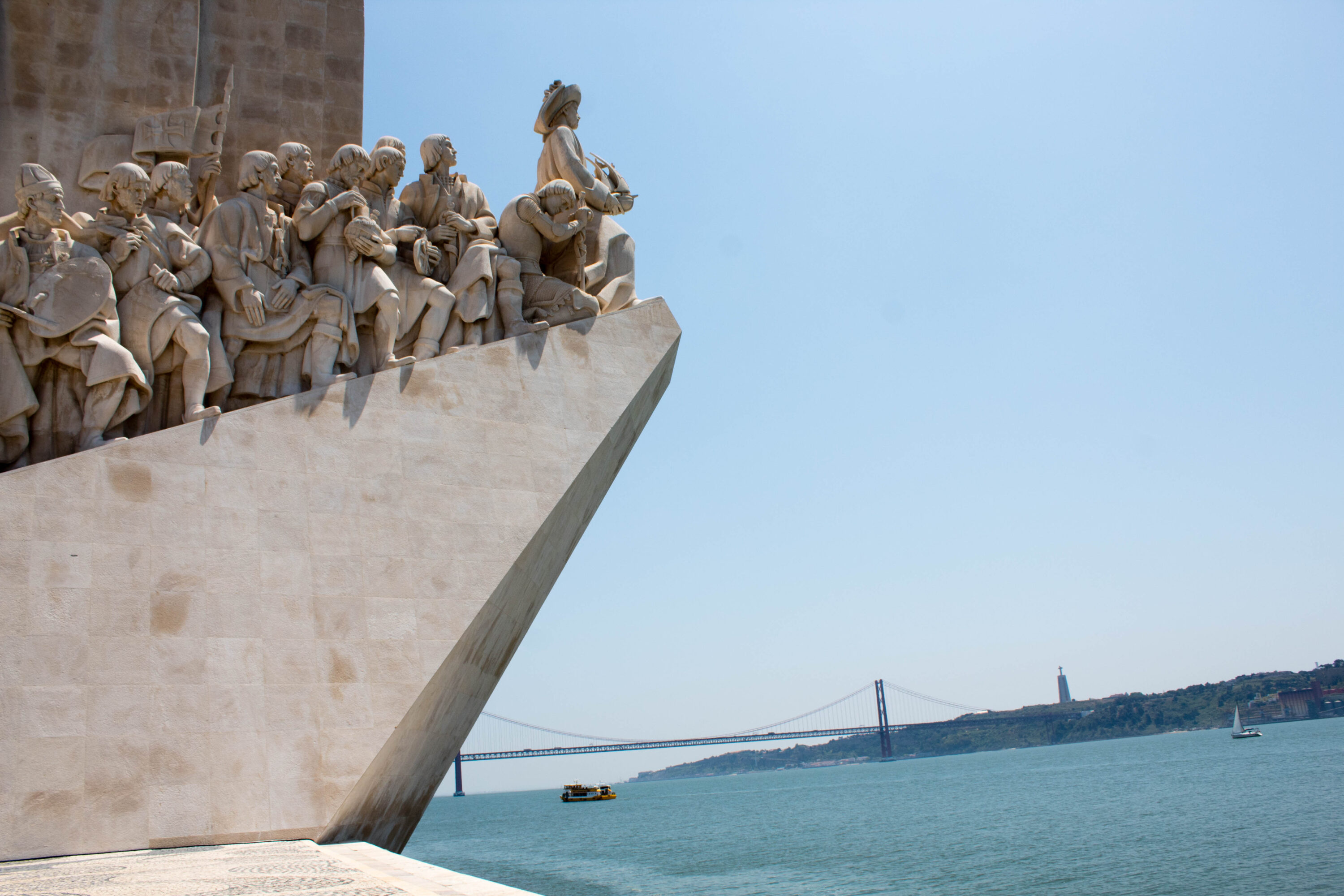 Doubtlessly we couldn't miss the well-known part of Lisbon, Belem. It's used to be a harbour and departure point of all Portuguese exploring ships. Now you will be surrounded by majestic monuments, spacious gardens, breathtaking views and numerous museums. You can take a picture at Torre de Belem and the Padrāo dos Descobrimentos or visit Musee Berardo, Musee dos Coches or the futuristic MAAT-museum of art. By the way Belém Tower is a – UNESCO World Heritage – fort that was constructed to guard Lisbon from seafaring attackers.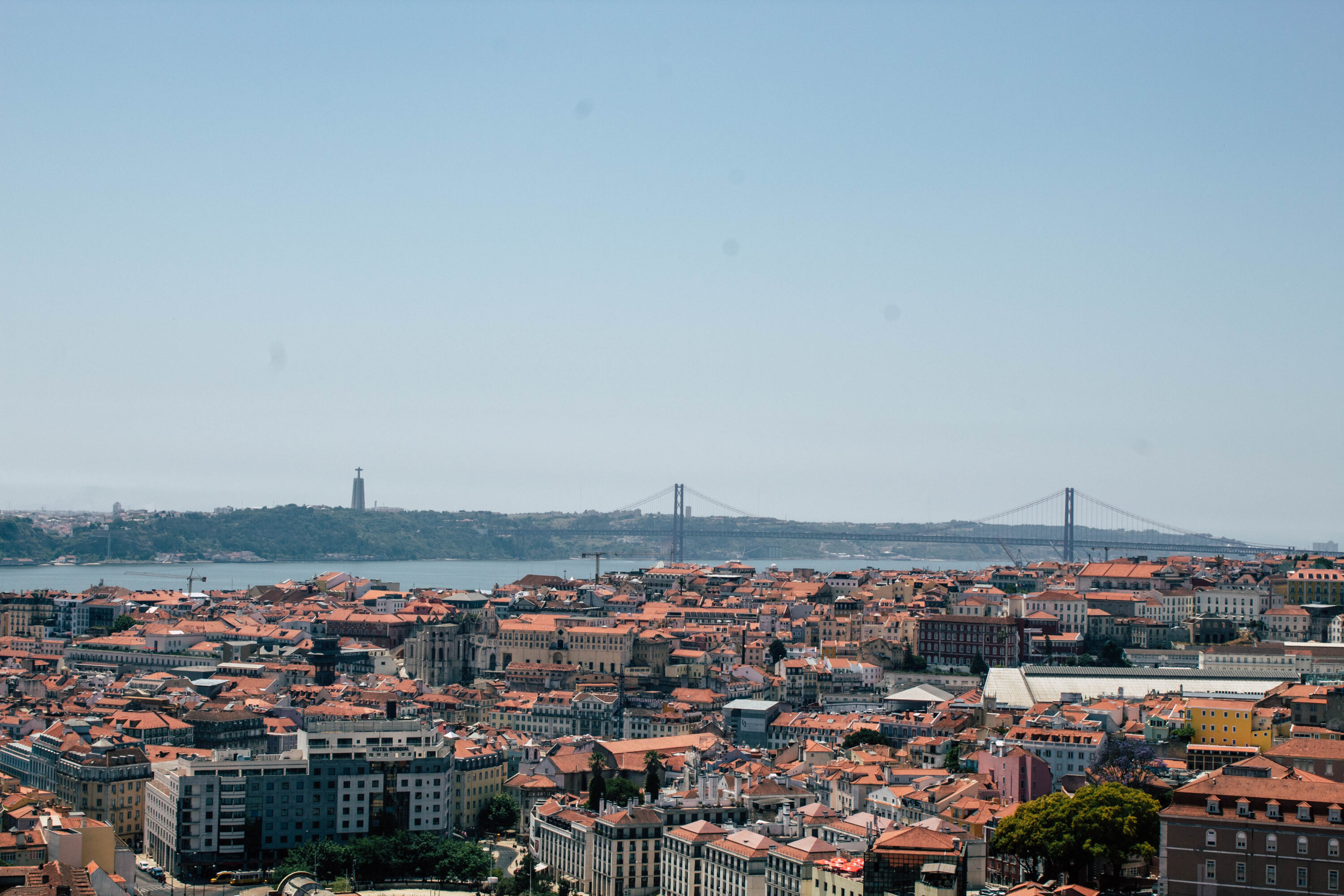 We didn't miss the beautiful Alfama district, the oldest area in Lisbon and also the only one that survived the great earthquake. It's a perfect area to appreciate the typical Portuguese architecture around you. There is a word you should know in Portuguese; miradouro. Meaning viewpoint, it's a word you'll see on plenty of city signs. And one of the most famous viewpoints in Lisbon is Portas do Sol aka the Sun Gate. There is also São Jorge Castelo (castle) close by but we were already 4 hours on the road and needed to get some proper food to recharge our batteries.
Eat at Time Out Market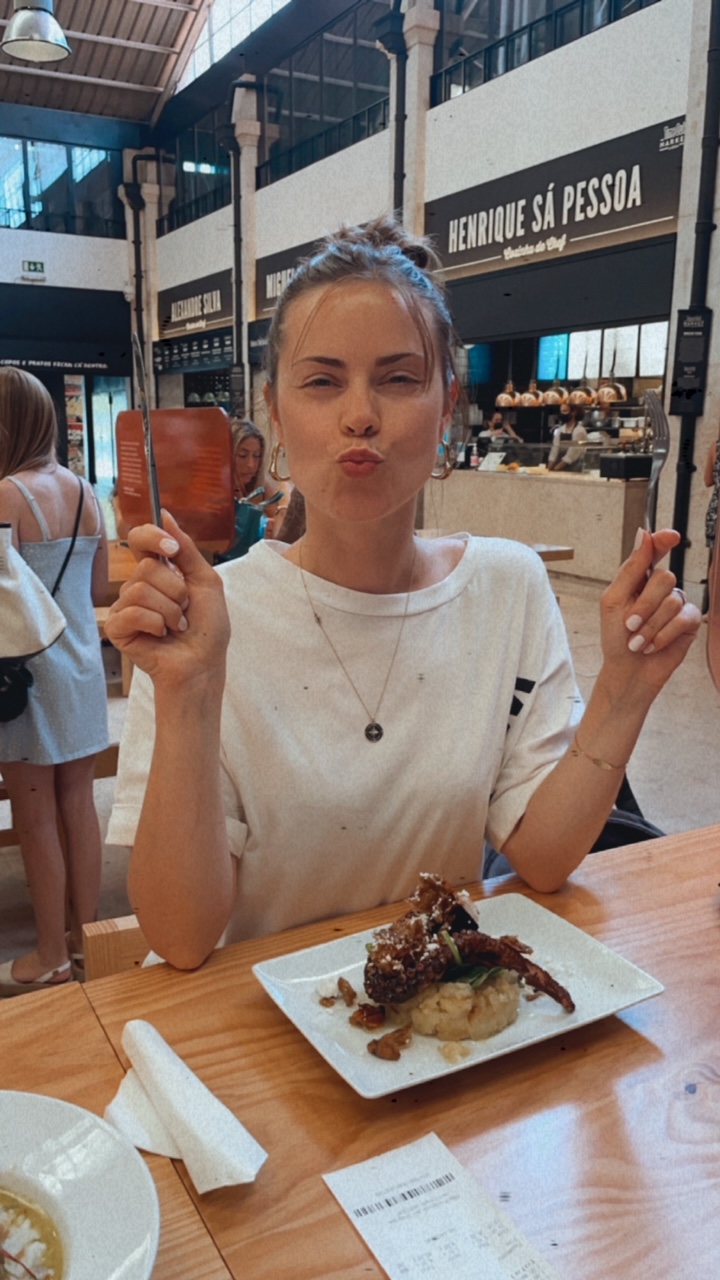 Time Out Market – is a foodie paradise and one of the best things to do in Lisbon! It is the first market in the world where everything has been chosen and tested by an independent panel of city experts. There are over 30 stalls here from top chefs with different brands of local products as well as more international options.
Time Out Market is open daily. Opening hours are Sun-Wed, 10:00-24:00 and Thu-Sat, 10:00-02:00.
Try a "Pastel de Nata"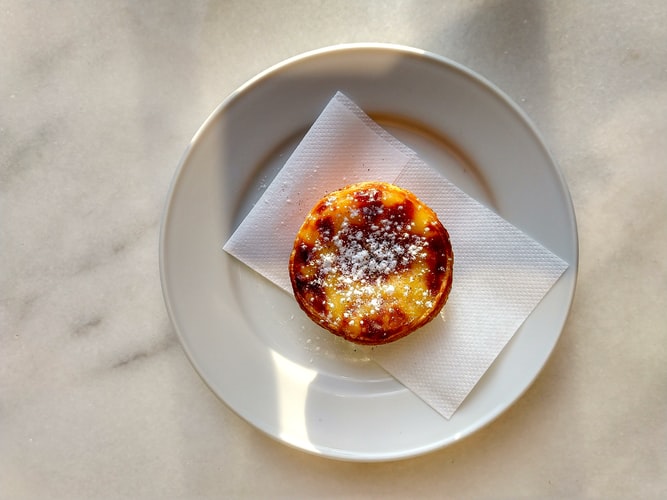 This traditional egg tart pastry was named by The Guardian as the "15th most tasty delicacy in the world". This is a must taste in Lisbon and you can find it on every corner but one of the best you can also taste at Time Out Market.
Pink Street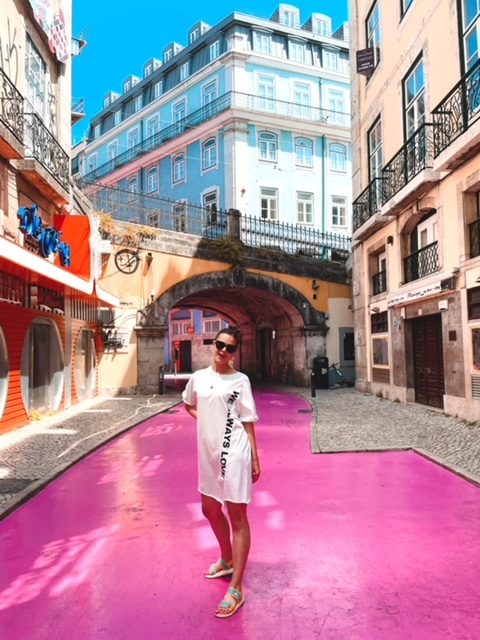 Just stone-throw away from the Time Out Market you will find Pink Street, Lisbon's former Red Light District that now is one of the nightlife areas of the city. New cafes, bars, and a pink street were introduced in 2011 to make this area more lively. Since then it has become one of the more popular things to do in Lisbon, despite it's very, very compact size.
Commerce Square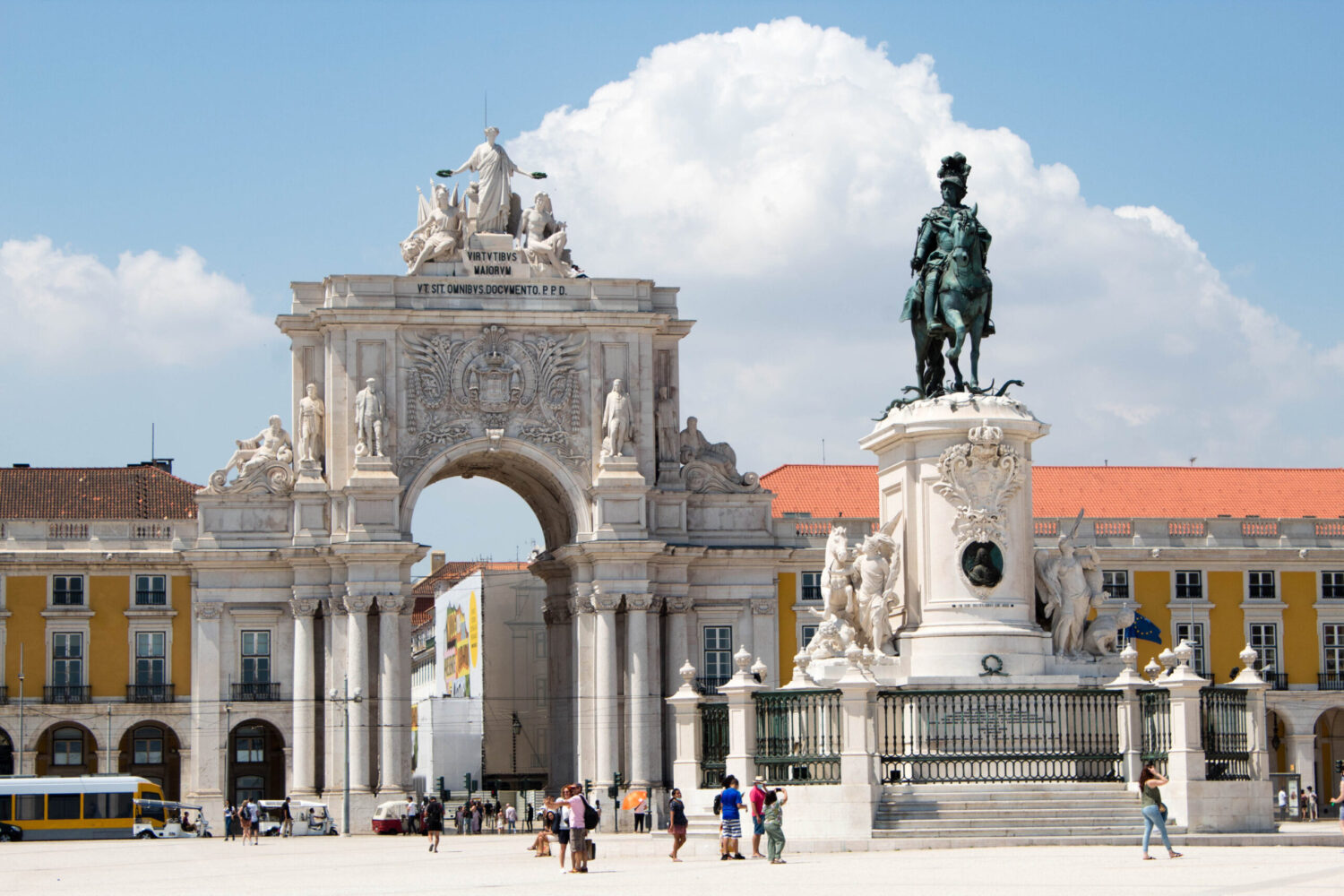 Visit Commerce Square (Praça do Comércio), the largest and most famous square in Lisbon. It was rebuilt in the 18th century, after the earthquake of 1755. It's a scenic square with a marvelous monumental triumphal arch and a towering statue of King José I on horseback in the center.
There are plenty of lovely cafes and restaurants including Café Martinho da Arcada, Lisbon's oldest cafe, which used to be a popular meet-up of the city's literati. There is a great opportunity to explore the riverfront and the Pombaline architecture. Today Commerce Square is used for cultural events and festivals.
Santa Justa Lift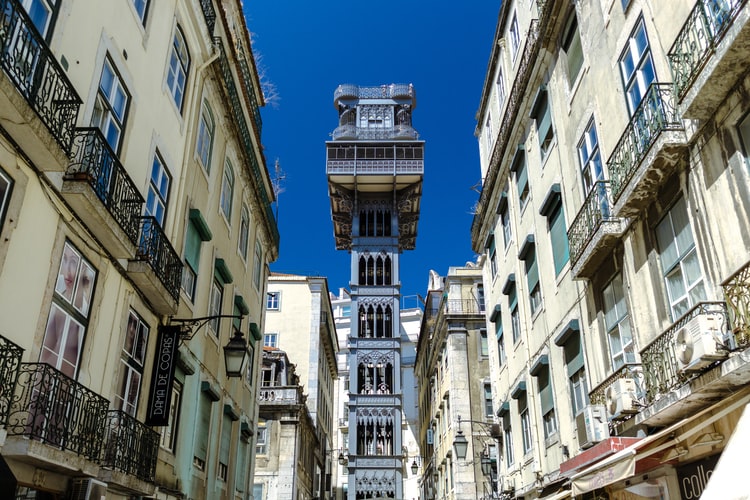 The Neo-Gothic Santa Justa Lift (Elevador de Santa Justa) is one of the landmarks in Lisbon's skyline and it's right next to our apart-hotel Villa Baixa. It was built at the turn of the 20th century by the French architect Raoul Mesnier du Ponsard, a protégé of Gustave Eiffel.
It's Lisbon's sole vertical urban lift and was steam-powered until 1907. It is made of iron and embellished with lovely filigree motifs. Passengers can travel up and down the innards of a latticework iron tower to a viewing platform.
Rossio Square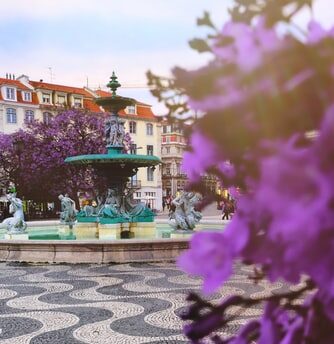 Rossio Square, officially known as the Plaza Don Pedro IV, is one of the most lovely places to see in Lisbon. It used to be the focus of major city events for 500 years, until the 18th century. This was where citizens gathered to enjoy carnivals, bullfights or even to witness public executions.
Day 2
Breakfast in Lisbon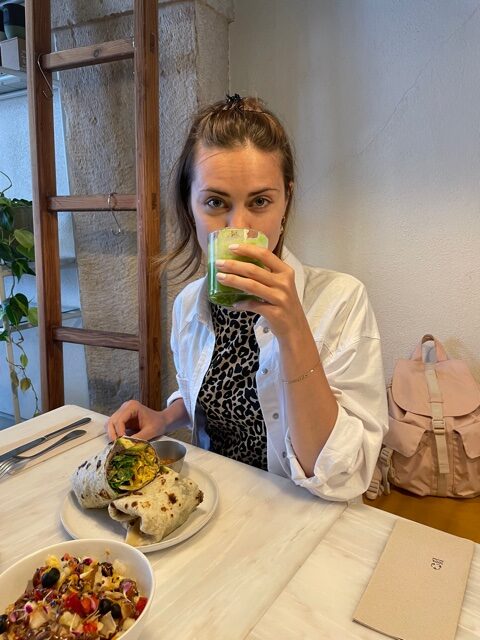 Everyday we wanted to try different breakfast/lunch cafés and on the day 2 in Lisbon we went to Comoba. And this is my favourite place yet! Extremely delicious and healthy food, plenty of vegetarian and vegan options, the vibe and atmosphere are just fantastic, very relaxing and easygoing. The staff is friendly and helpful, wi-fi works fast and you'll see many cool people there. Loved it!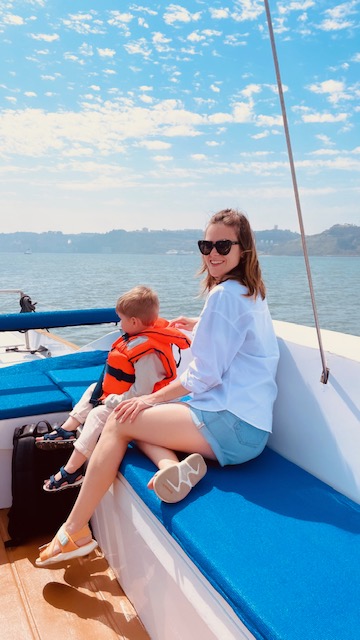 What can be better than to cruise along the Tagus river in Lisbon and admire the amazing view of Ponte 25 de April? Which looks like San Francisco's Golden Gate bridge.
We had 2 options with Tagus Cruises: Morning 1h sailing tour or 2h sunset tour. But since we were traveling with our little rascal we decided to book the 1h tour not knowing what surprises we can expect from him. But in the end he loved it! The gathering point was at 11am right by the marina next to the Monument to the Discoveries in Belem. The ship was spacious, we received welcome drinks and our guide was friendly and funny. We enjoyed panoramic views of Lisbon, spotted the statue of Santuário de Cristo Rei and even saw a submarine.
What an amazing start of the day it was!
Visit the Beach Town, Cascais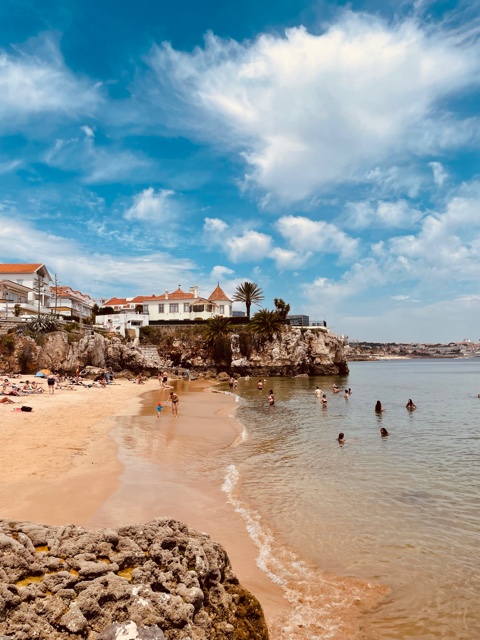 After spending our first day in Lisbon visiting the city's attractions, we decided to have a proper beach day. That's why we took a train from Alges train station (you can also go from Cais do Sodre train station, which is in the centre) to the beach town, Cascais. The ride took us around 30 minutes and the price of the return ticket was 5€.
Cascais is a tiny, charming old fishing village and home to Lisbon's wealthiest people who spend their weekends in their holiday homes. It offers a collection of picturesque little houses and cafés decorated with flowers. And of course there are soft-sand beaches with turquoise water! We relaxed for a few hours at one of the beaches in Cascais and could cool down in the ocean. The water on the Atlantic coast is cold, so we didn't have a chance to enjoy a proper swim in the water but we could have few dips.
Dinner at rooftop bar, Noobai Cafe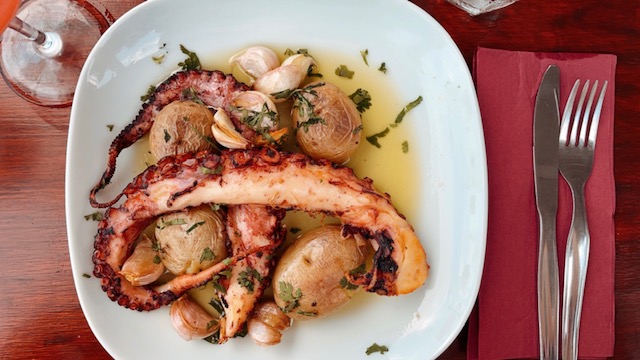 The best way to finalise your day is certainly with a delicious dinner at a rooftop bar. We had the chance to book a table at Noobai Cafe in the trendy Santa Catarina Belvedere district. The cafe is situated on one of Lisbon's hilltops and presents an amazing panoramic view over Lisbon's red-roof houses, the harbour and of course the famous Ponte 25 de Abril-bridge. It's a great place to enjoy a glass of wine and watch the sunset with your family or friends.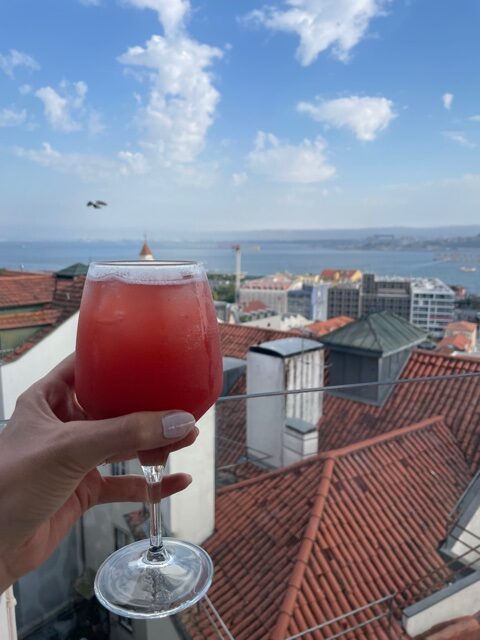 The atmosphere is very relaxed, people are friendly and last but not least the food is delicious. We decided to spoil ourselves and went for a tapas, main dishes and little dessert. For tapas we chose "Cheeses Selection" & Hummus. We enjoyed it very much but what can you do wrong with cheeses? Always a good option! For the main course we went for a typical Portuguese serving of Octopus with potatoes and Codfish Loin. The meals were mouthwatering and sumptuous, the octopus was one of the best that I've ever tried! Portions were very generous and fulfilling. But I couldn't resist to try the cheesecake which was also delicious and creamy. I saw many people were ordering Sangrias, which looked fantastic too. Afterwards I learned that Noobai Cafe is famous for it! So if you go there order one and let me know how it is!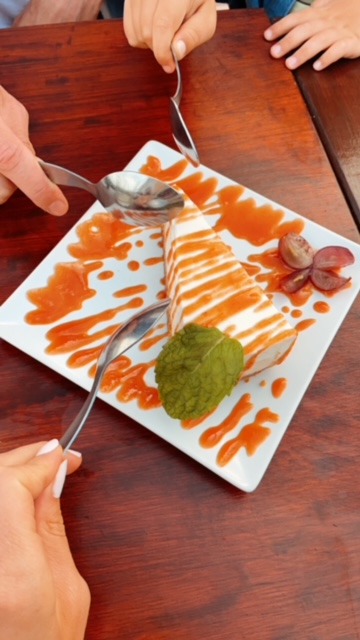 Day 3
No time for breakfast because we're off to Sintra! Classified by UNESCO as a World Heritage Site, Sintra offers numerous palaces, parks and castles to see. It's not possible to see them all on in a single day that's why the best way to explore Sintra and to see the most prominent castles is with a private tour.
Historic centre of Sintra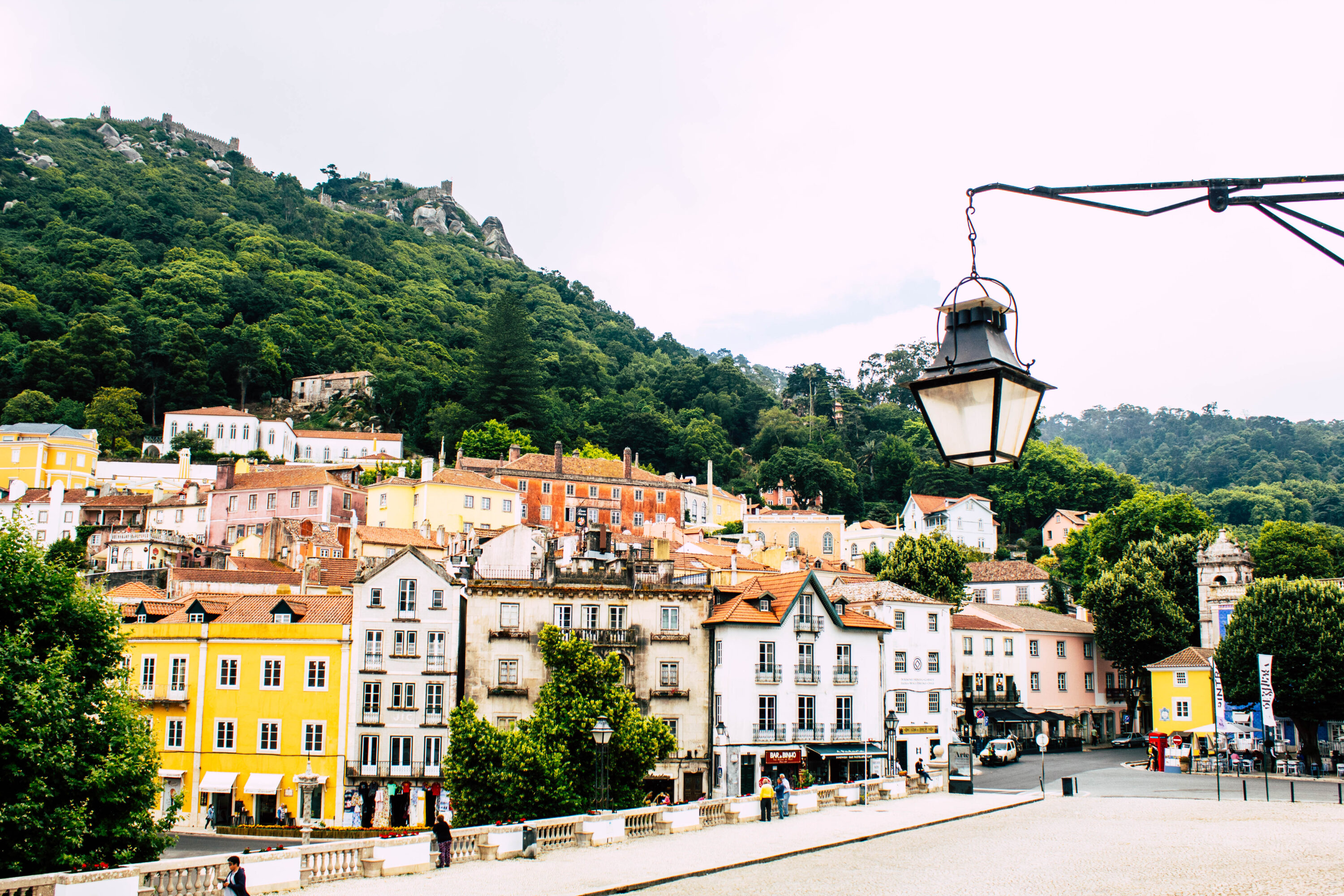 We were very lucky to get to know our charismatic and knowledgeable guide Joaquim Lopes (J-LO) from Tour de Portugal who showed us the best of Sintra and more. He picked us up at 9am and we headed straight to the historic centre of Sintra. Joaquim told us a lot about Portugal, Sintra and all the insights of Portuguese lifestyle. We could listen to his stories the whole day! But we needed to get some breakfast first at one of the cute cafés in this fairy-tale-like town. We took a stroll along the cobblestone streets and narrow stairways, took plenty of beautiful pictures and tried delicious pastries at Pirquita II.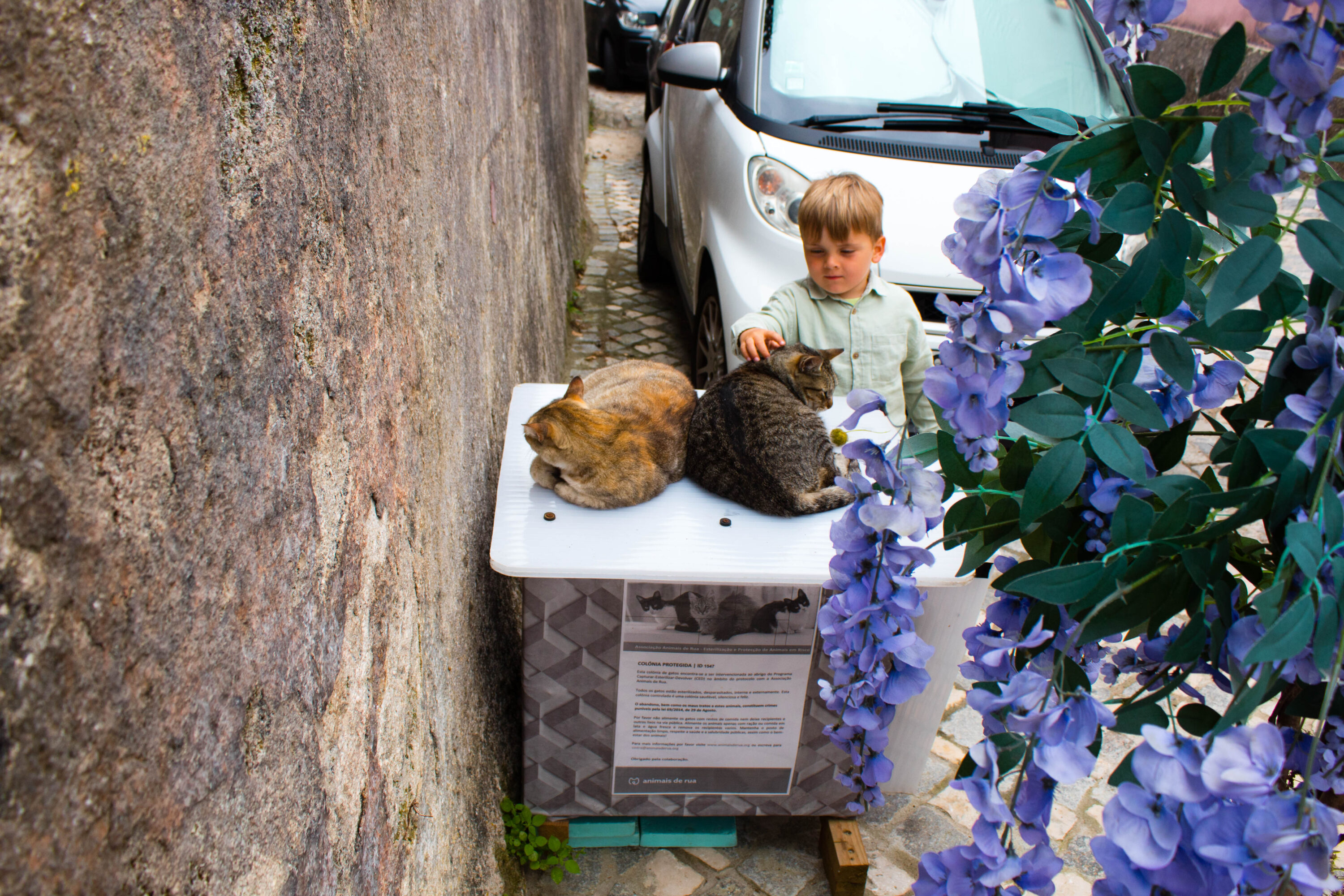 The Moorish Castle or Castelo dos Mouros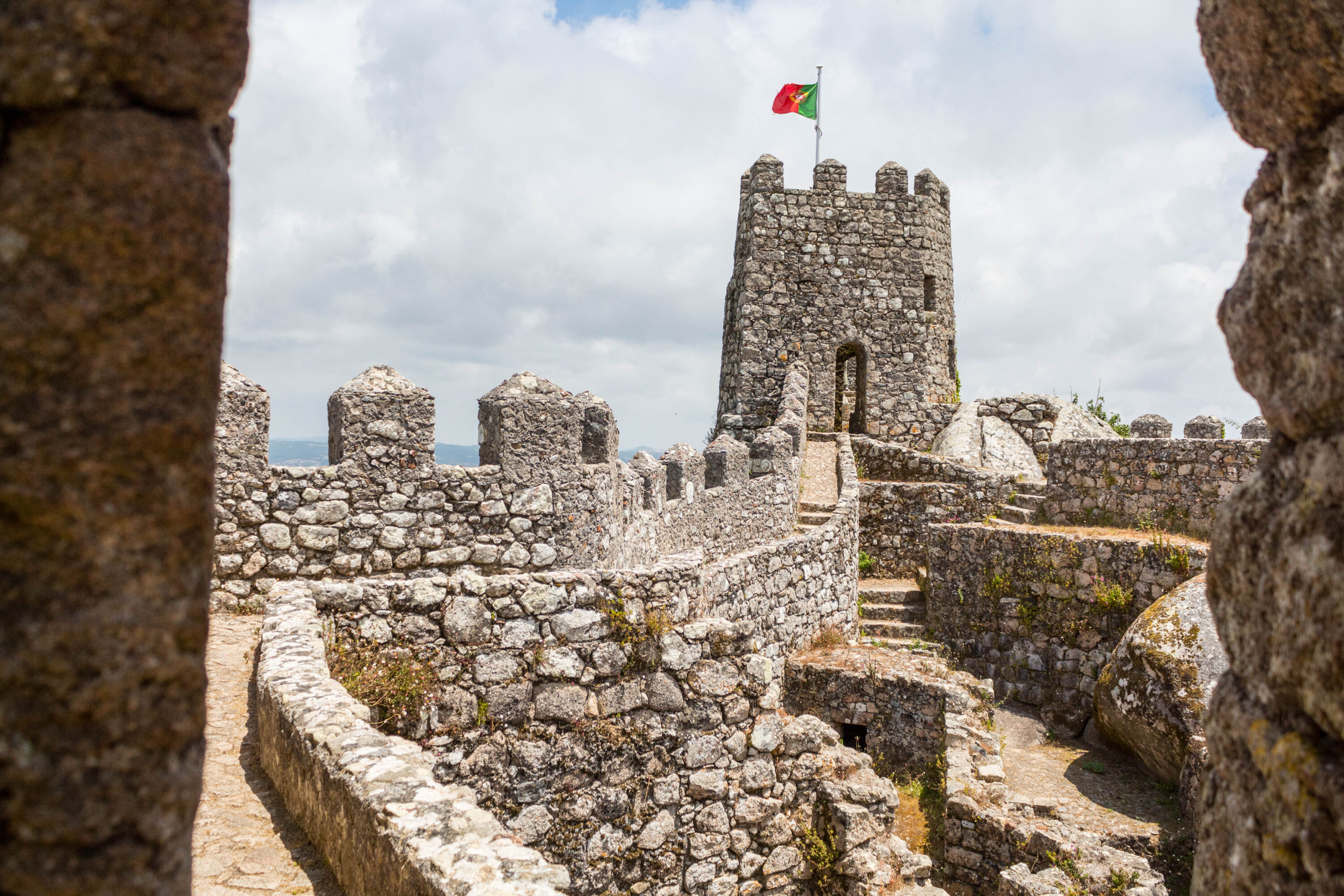 Isolated on one of the rocky peaks in the Sintra Hills, this Moorish Castle is a fortification founded during the period when the Moors occupied the Iberian Peninsula. It was built in the 8th and 9th centuries by the Moors but captured by the Christian King Alfonso Henriques in 1147. In 1755 an earthquake destroyed much of the castle but in 1839 King Ferdinand II began restoring the castle as well. He rebuilt the chapel, repaired the walls and reforested the area. Not only climbing over the ancients walls and ramparts of the castle is adventurous but the walk through the magical green park to reach the castle is unbelievable. It's the best place to get a panoramic view of the area. On a clear day, you can see all the way to the ocean. The tickets can be purchased there but I can also recommend to buy them in advance online.
The Magical Pena Palace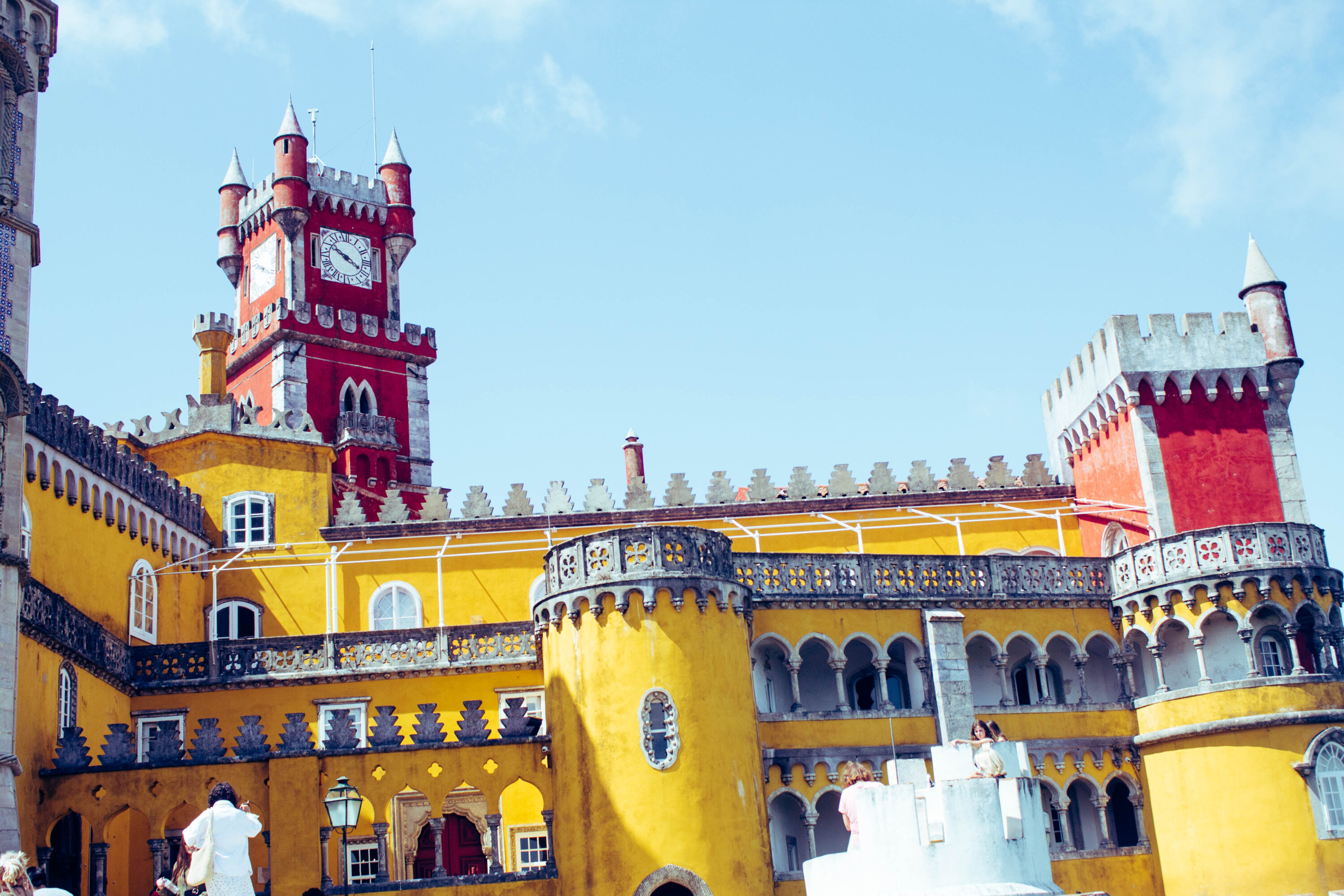 The Pena Palace is situated at the second-highest point of the Serra da Sintra mountain at a height of 480 metres. It's a very demanding uphill hike from the town centre of Sintra and only tour guides and buses are allowed to park next to it. So there is another great reason to acquire the private tour guide, Tours de Portugal.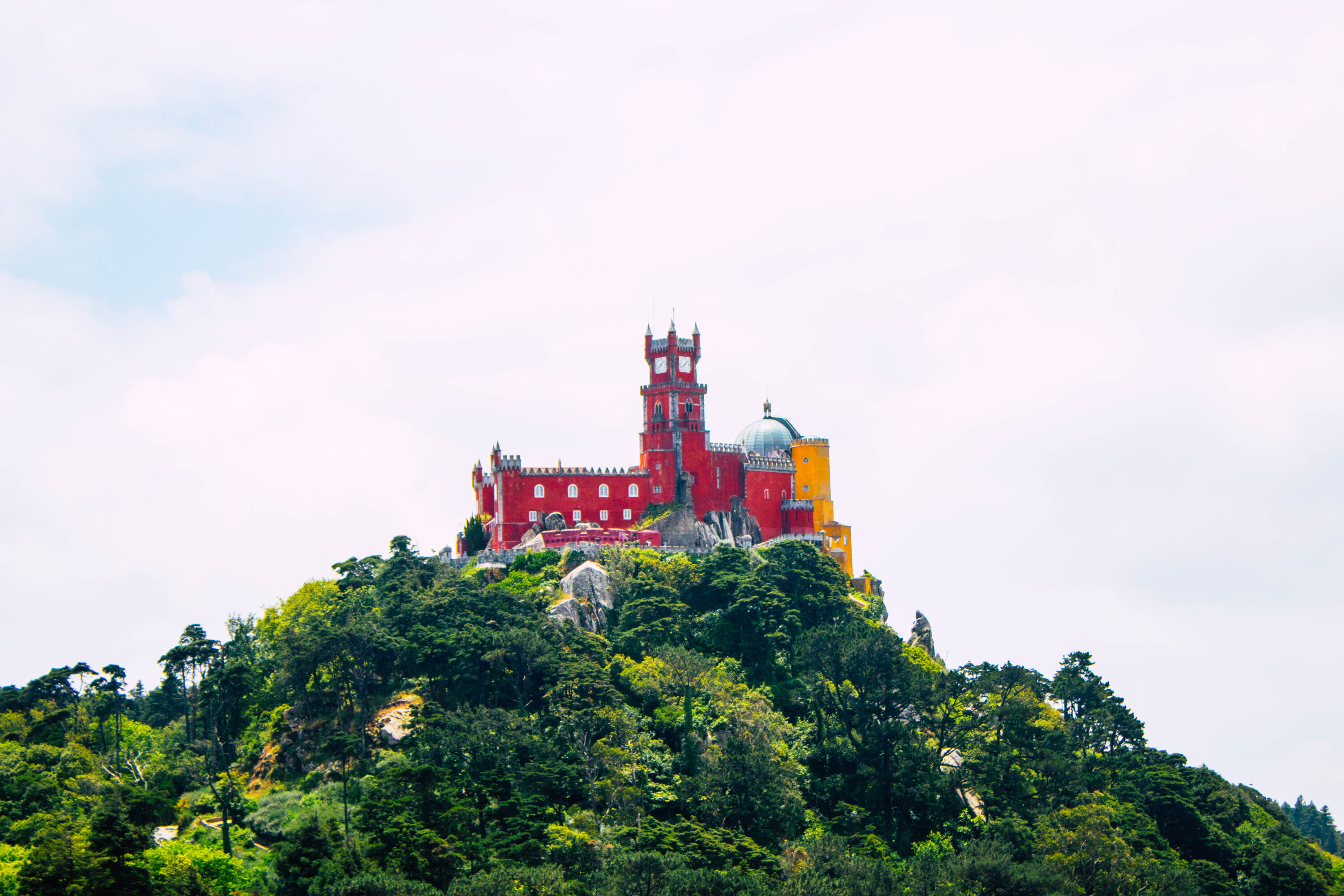 The unique 19th-century Romanticist castle Palacio Nacional da Pena is one of the most popular and beautiful tourist attractions in the whole of Portugal. The castle is famous for it's bright yellow and red paints. The Pena Palace park is another attraction, which takes another 1-2 hours of walk an hike. There is just so much to see there!
A trip to the end of the World – Cabo Da Roca, Portugal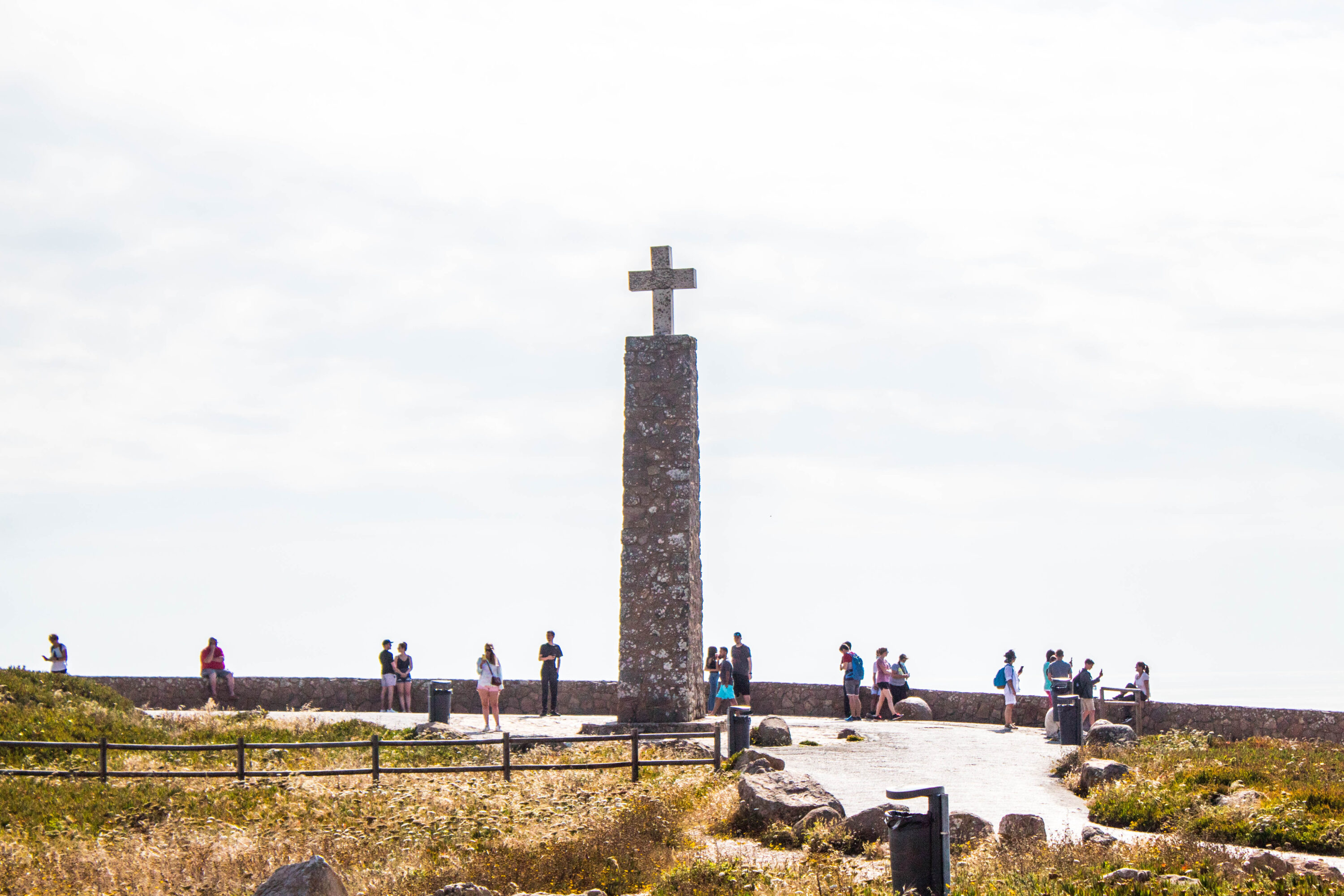 Cabo Da Roca sits at the very South-Western tip of Portugal and on the very edge of the cliffs overlooking the Atlantic sea is Cape St Vincent. This is a landmark point for ships passing and one of the most spectacular views in Portugal. For thousands of years it was believed that this was the end of the world. There is not much to see except for the lighthouse, however the panoramic view, cliff-side walks, dramatic coastline and the atmosphere are simply extraordinary!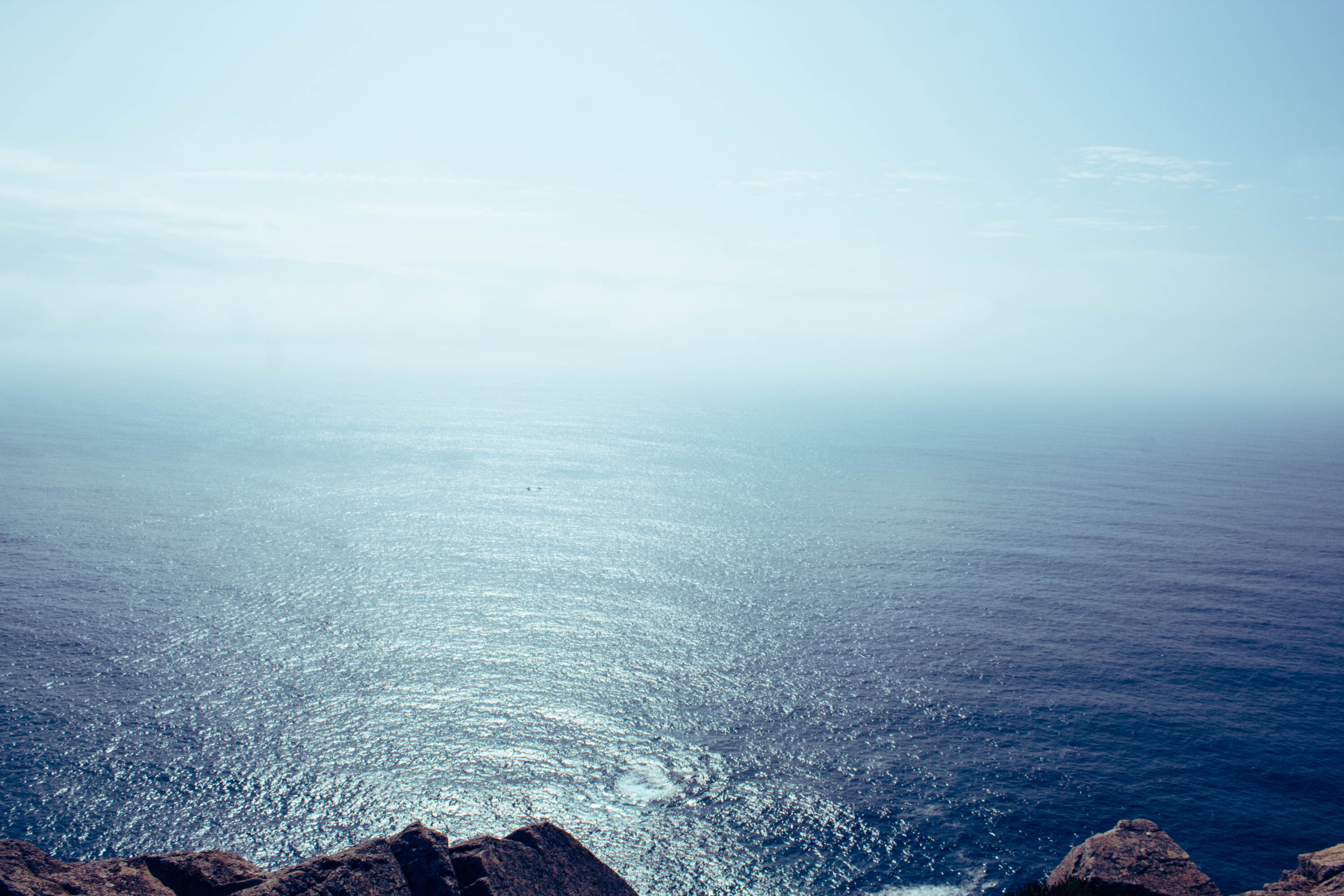 The tour with Joaquim could go on longer, he could show us so much more but because of our little tired boy we needed to go back to have dinner and some well earned sleep. I would recommend everyone to book a tour with Tours de Portugal. It felt like being out and about with a friend who spoils you with interesting tales and funny jokes all the time! We loved it! You can also book a private transfer with them.
Dinner at the hip LX Factory
Old, abandoned industrial estates are becoming more and more popular among young people. LX Factory is now one of these kinds of arty and hip places in Lisbon. There are various little boutiques, art studios, bars and restaurants, you could spend an entire day here and never get bored. It's another must visit place in Lisbon!