Sardinia is a dream family destination: It offers the best beaches for toddlers, beautiful nature, delicious food and amazing family resorts. After visiting Sardinia I was impressed with it's welcoming Italian hospitality and a love for children. Be prepared that your little one will not only swim in the crystal clear water but also in a lot of attention, hugs and kisses. Moreover Sardinia is considered to be not only a place for an amazing Mediterranean family holiday but also you will spend a short time on a flight from almost any location in Europe.
Wondering where else you can go with kids in Europe, read 10 Best family friendly cities in Europe.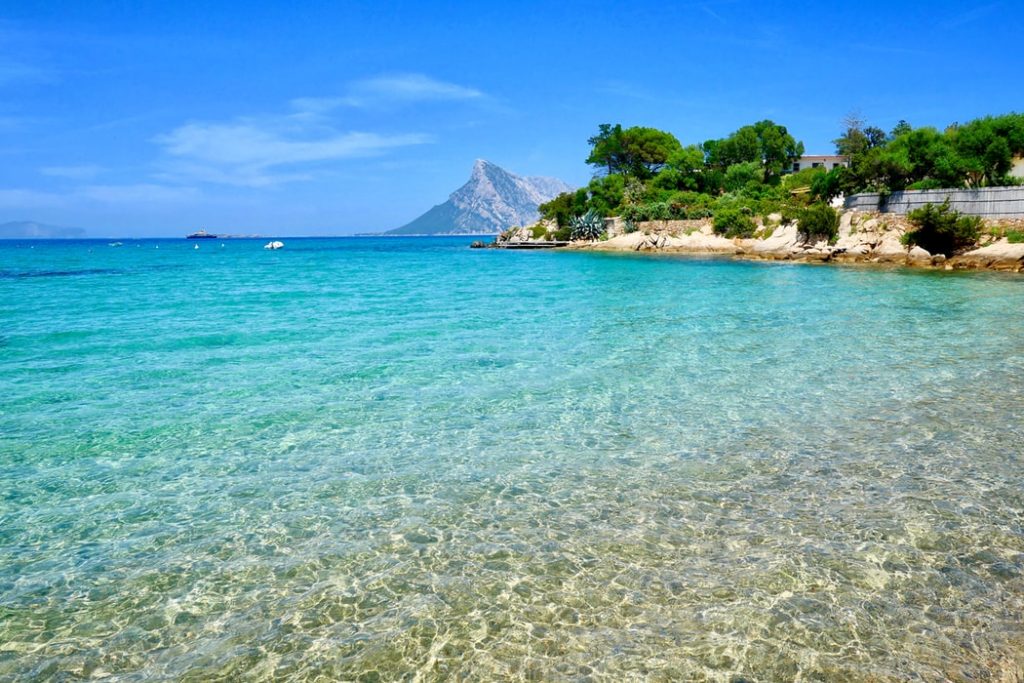 I personally can say that Sardinia is great for kids of all ages. Babies and toddlers are welcome everywhere, while older children can get rid of their unstoppable energy with various outdoor activities – horse riding, climbing, kayaking or just a simple playground will do. Furthermore discounts are available for kids on public transport and for admissions to sights.
Best time to visit Sardinia
I always try to travel during the off season to avoid holiday crowds. Sardinia is ideal for that because the best time to visit the island is the months of April to May and September to October. The temperatures are not too high so it is possible to enjoy activities like biking and hiking. Besides the sea is still warm enough to swim in. Last but not least there are less tourists. We visited Sardinia in the end of September and beginning of October and it was perfect!
Important to mention to take sunscreen and also bug spray to protect you from mosquitos.
Top things to do in Cagliari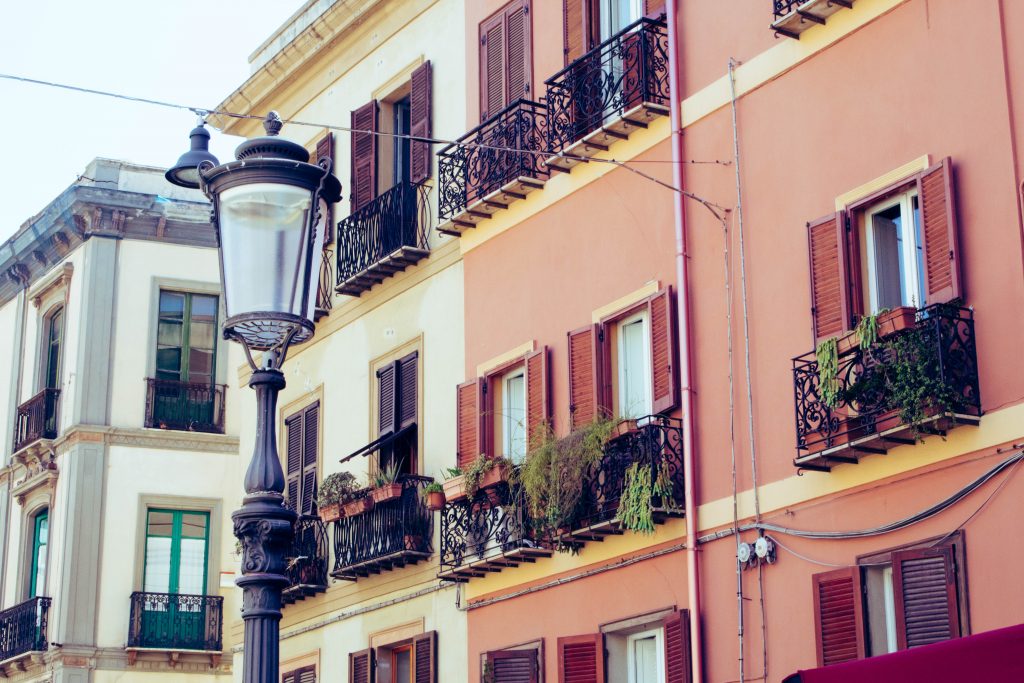 There are 2 airports in Sardinia and one of them is located in Sardinia's southeasterly capital city, Cagliari. It's not only the capital of the island but also a historical treasure with various beautiful sights. I would suggest to stay here for at least one day to explore the surroundings and taste delicious pizza.
How to get to Cagliari from airport
It's very easy to reach Cagliari from the airport. There is a direct train that starts at 5am and ends after 9pm with 20 minutes average frequency. The duration of the journey is just 5-7 minutes and costs only €1.30.
You can also take a Taxis which are queuing outside the Arrivals Hall of the airport. A one-way taxi journey from Cagliari Airport to the city centre will take 10-15 minutes. The one way ride will cost around €15-25.
Where to stay in Cagliari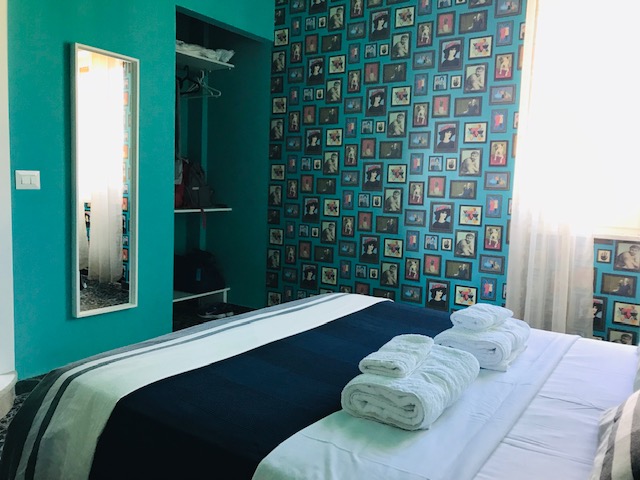 There are numerous places to stay in Cagliari. And as we know with choices come difficulties to decide which one is the best. We were staying at BUDGET ROOMS CARBONAZZI 17 and found it to be really good! Rooms are spacious, clean, with funky design and equipped with all necessities for the price of 50€ per night. There is free Wi-Fi, TV and a private bathroom. The location is also ideal, it's very central and just next a car-free street littered with lovely restaurants and bars.
One day in Cagliari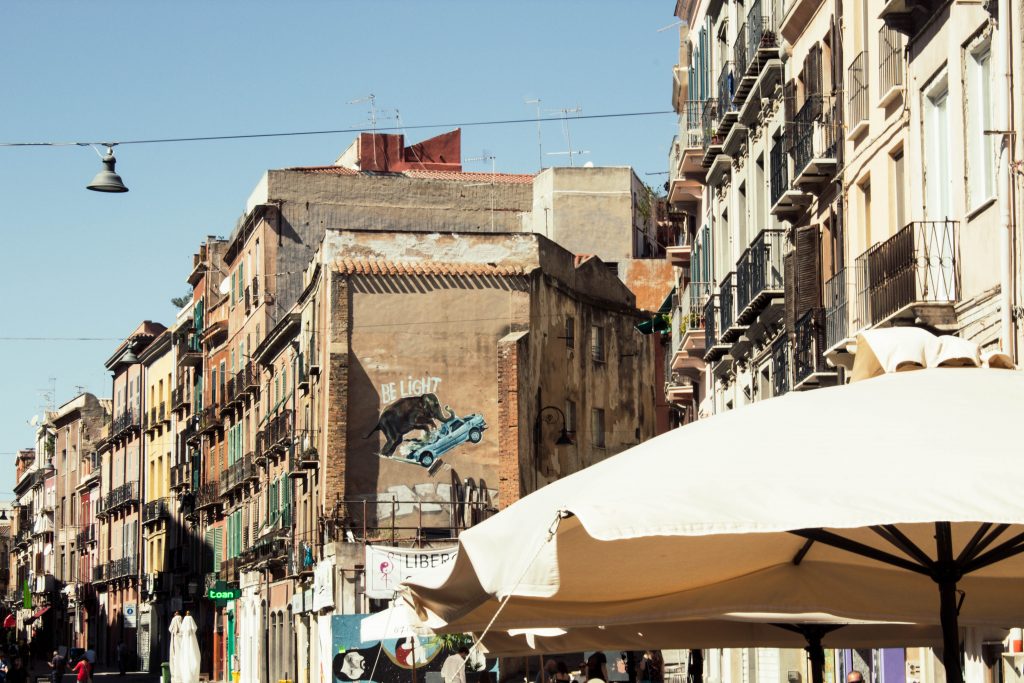 One day is enough to visit major sights of Cagliari on foot. Nevertheless there are also many beautiful things to see around the city. So if you have one more spare day that would be ideal. You should definitely start your visit at Cagliari's tourist office to get a map of the must-see attractions. You can find it in the Palazzo Civico, Via Roma.
Start your day at the San Benedetto Market, located on Via Coccu Ortu. It's the largest food market in Cagliari. Here you can taste local products including cheeses and cold cuts.
Afterwards discover the Castello district, located on a hill, it gathers the main sights of Cagliari. You can climb the stairs or simply take the lift behind Piazza Yenne to reach the top. Wander through the narrow streets and enjoy the architecture of the nobles and wealthy people. There you can also find cute restaurants where you can enjoy 1-2€ coffee.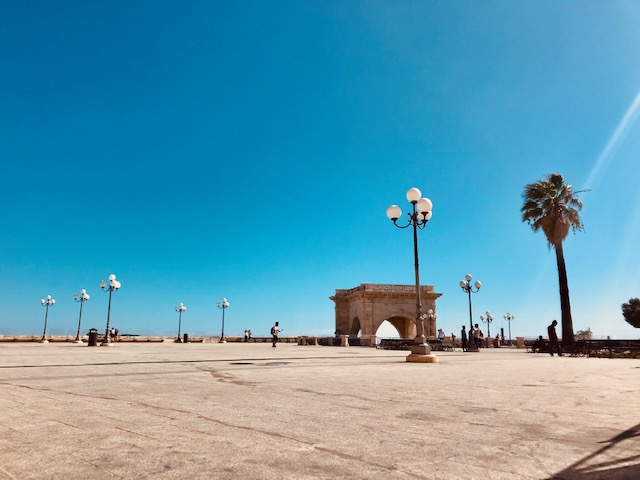 Then go to the Saint Remy Bastion and enjoy the view over Cagliari. This spectacular place has been built to connect the lower and upper part of the city at the beginning of the 20th century. It quickly became the symbol of the old town and one of the most popular place in Cagliari.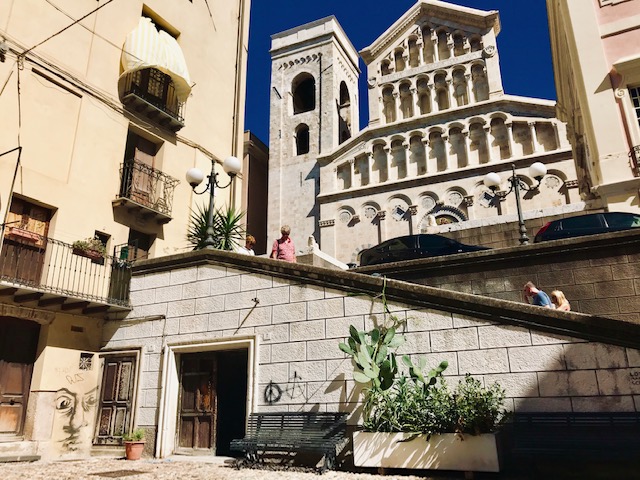 Visit the monument built in the 13th century, Cathedral di Santa Maria.The entrance is gratis and it offers frescos and sculptures in Baroque style.
Then head to the Palazzo di Citta, it's on the same square as the Cathedral di Santa Maria. Nowadays it's a small museum but in the 14th century it served as the town hall. There you can find the permanent exhibition which presents a collection of Sardinian objects, textiles and paintings. There are also the temporary exhibitions which are usually dedicated to contemporary art or photography. The entrance fee is around 5 €.
Visit the National Archaeological Museum of Cagliari to learn more about the history of Sardinia over centuries. It's recently restored and offers explanations in English and Italian.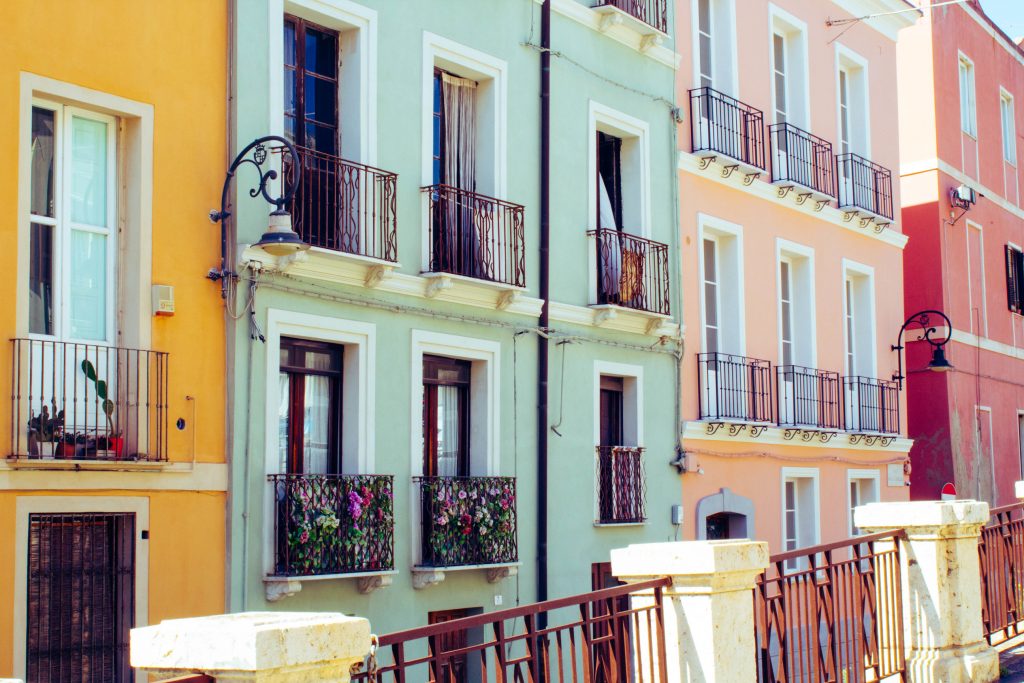 End your day at one of the longest beaches in Sardinia, the Poetto beach. Just take a bus from Piazza Matteotti and in few minutes you will be there. There you will find bars and restaurants. Additionally your kids can swim in the shallow waters.
Where to eat in Cagliari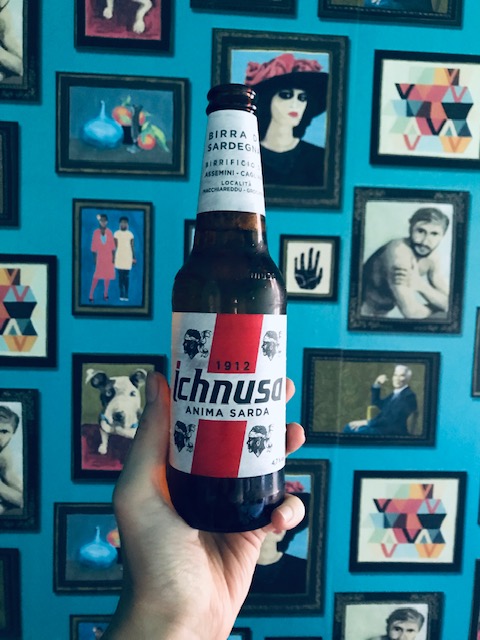 Cagliari offers numerous amounts of great restaurants. The best way to immerse into the local atmosphere and enjoy vivid evenings of Sardinia's capital is to visit Corso Vittorio Emanuele II and just choose any of the restaurants' terraces. Food is good anywhere you would go in Cagliari. And definitely try a local beer, Ichnusa.
Where to stay on a Sardinia Family Holiday
As I mentioned before the colourful island of Sardinia is doubtlessly a perfect place if you want to have luxury family holidays. It's kid friendly and has breathtaking beaches with turquoise water and most importantly shallow waters for kids and toddlers. And maybe for those who wants to learn how to swim.
Why visit hotels in southern Sardinia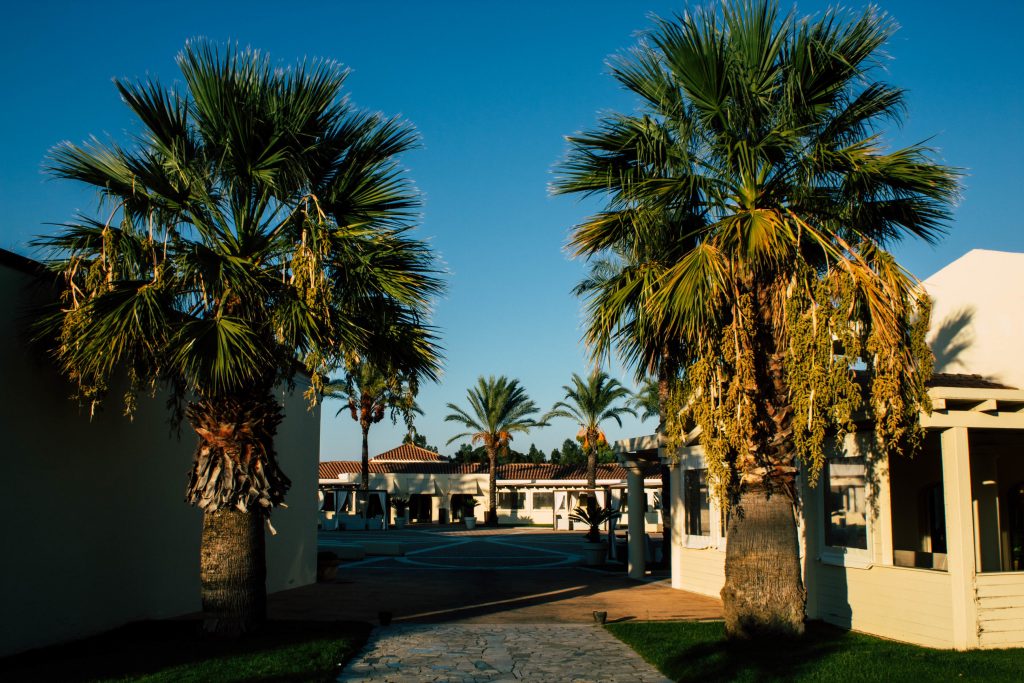 Southern Sardinia is an ideal family destination for those who want to escape crowds and immerse into tranquility. Even during the high season the Southern part of the island stays calm and less occupied than the Northern. The simplicity and quietness of this part of Sardinia reflects splendid isolation.
This area is mainly dominated by a vast green plain Campidano which offers incredible views with olive groves, mountains, waterfalls and forests. Furthermore the shoreline is more heterogeneous with crystal clear water resembling those of the Caribbean islands.
Family resort in Sardinia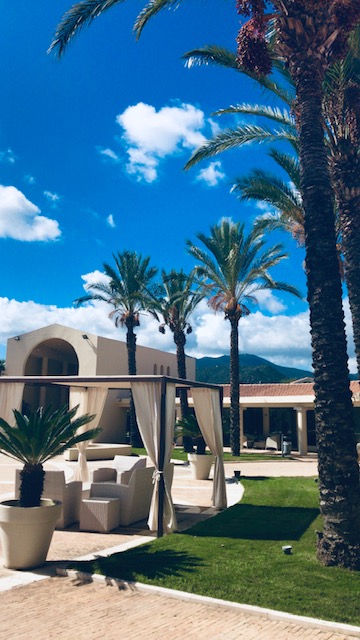 I've discovered a beautiful family resort in Sardinia which features a private beach area, rooms with balcony and garden, outdoor pools and even a playground for kids. Le Spiagge di San Pietro Resort is a 4 star hotel that I would definitely recommend to everyone who is searching for luxury family holidays.
It's very easy to reach the resort from Cagliari by car or public transport. Nevertheless if you hire a shuttle from the hotel it will cost you 90€ and it takes approx. 1,5 hours to get to your destination. There is also a bus 101 from the train station (Bus stop ARST) that costs 5€ one way and will bring you to the closest bus stop within 2 hours. After that it will take you around 15 minutes to walk to the resort. But be prepared for the adventurous ride with winding roads going through the mountains.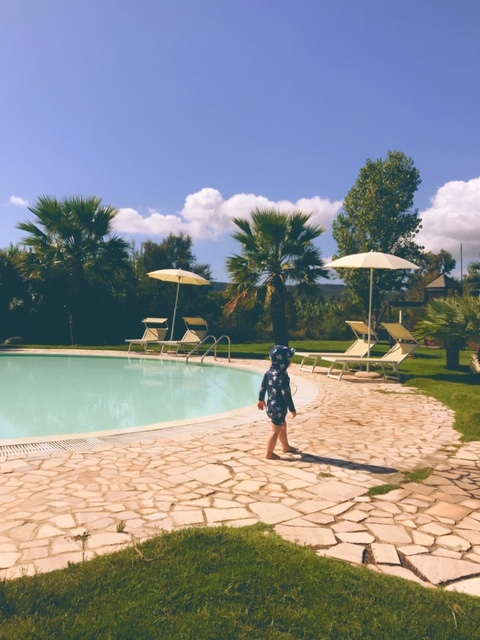 The best way to enjoy your holidays at Le Spiagge di San Pietro Resort is just to have all inclusive. Because there are no particular restaurants nearby and you also need to pay extra for the cutlery if you want to eat in the other hotels. Furthermore the buffet in the resort is very delicious. Every day there is something different served. Our little one is almost 2 years old and could eat for free with us. He doubtlessly enjoyed it too! Especially the phenomenal pasta.
The highlight of this resort is not only the two big pools but also the private beach. Shallow crystal clear waters are just perfect especially in the windless mornings. The sandy beach is ideal to play beach tennis or volleyball. But also kids could run around fearlessly. The whole atmosphere is just idyllic and despite of many families with kids it is surprisingly peaceful. All in one it's a fabulous family resort to experience memorable vacation!