Maldives is an epitome of heaven on Earth with it's whiter-than-white powder sandy beaches, luminous crystal clear water and tranquil lifestyle. No wonder that this archipelago of 1,192 coral islands in the Indian Ocean is a popular destination for honeymooners and glamorous tropical getaway seekers. But this heaven on Earth is not always extremly expensive and you can also enjoy wonderful cheap Maldives holidays. The beautiful water of the Maldives with it's astonishing underwater world and magnificent sea life has been a magnet for everyone with an interest various water sports like snorkelling and diving.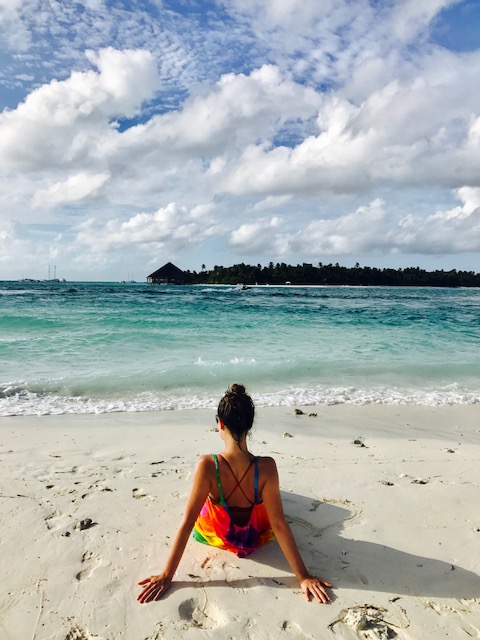 How to get to the Maldives?
There is a great trick how to get to the Maldives on a budget. You can fly with Air Asia from Kuala Lumpur. It will take around 3-4 hours to get there but it will save you a good amount of money for the awesome tourist attractions and beautiful resorts in Maldives. You've never flown with Air Asia? Check my review here.
The local culture of Maldives
Can you drink alcohol in the Maldives?
Not so many know that these incredible islands are inhabited by a friendly Muslim population, who will help you with every need. Maldivians speak Dhivehi, but English is widely spoken especially in areas frequented by tourists. Important to mention that in relation to Muslim religion pork and alcohol are forbidden on the islands. That's why not all resorts provide it's customers with liquors.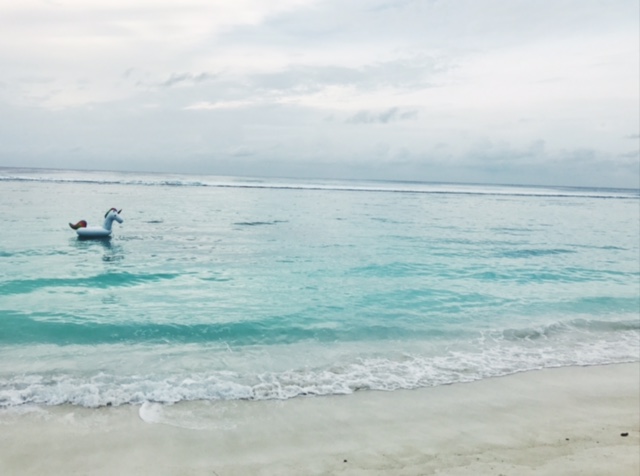 The best time to visit Maldives
The tropical Maldives spoils it's locals and visitors with plenty of sunshine and temperatures around 30°C throughout the year. Good sun protection like SPF 50 is required. However, the chance of rain shower increases during the April-October months.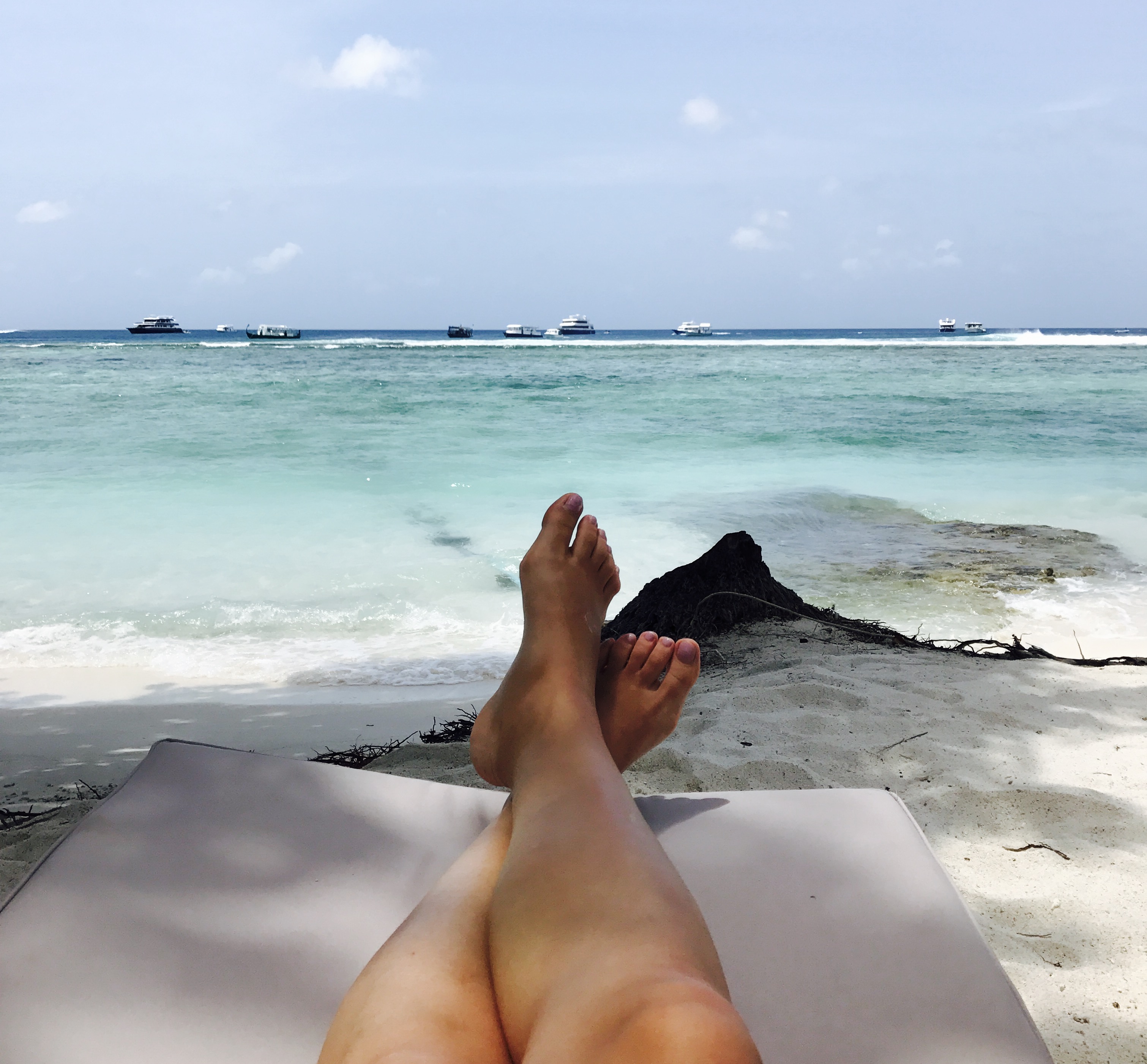 Although the Maldives hides a big secret: it's one of the world's biggest rubbish collections. You might be shocked about the huge amount of plastic bottles floating in the beautiful crystal-clear Indian Ocean and strewn across it's idyllic beaches. On our flight to the Maldives we got to know a group of people from different countries who flew there to help clean the islands. Which is surprising because locals could easily take care of their magical paradise themselves.
Airport and currency in Maldives
Practically all tourists arrive at Malé International Airport  located on Hulhulé Island just right next to the capital Male. The Maldives have a remarkably easy visa policy: Everybody gets a free 30-day visa on arrival, provided with travel tickets, duration and place of stay. Going through the Maldivian customs doesn't take too long: We left airport roughly 15 minutes after landing.
The monetary unit is the Maldivian Ruffiyaa (MVR). Change the currency in the airport because there are not many opportunities to exchange money or find an ATM machine. Maldivians prefer USD so make sure you don't bring anything else to the country, otherwise you will be running around with monopoly money. That happened to me with my superfluous NZD.
Doubtlessly you can use your international credit card in the resorts but they will charge extra fees, usually around 3%. Most of the restaurants additionally charge you 12% GST + Service fee. Be sure you read the menu carefully. Prices in general are not low, you pay around $10-$15 for a meal per person. Depends on the establishment and how touristic the island is.
The majority gets an organized pick up from the airport. But if you need to reach Male, there is a ferry that will bring you to the other island in just 1o minutes.
Transfers between the islands in Maldives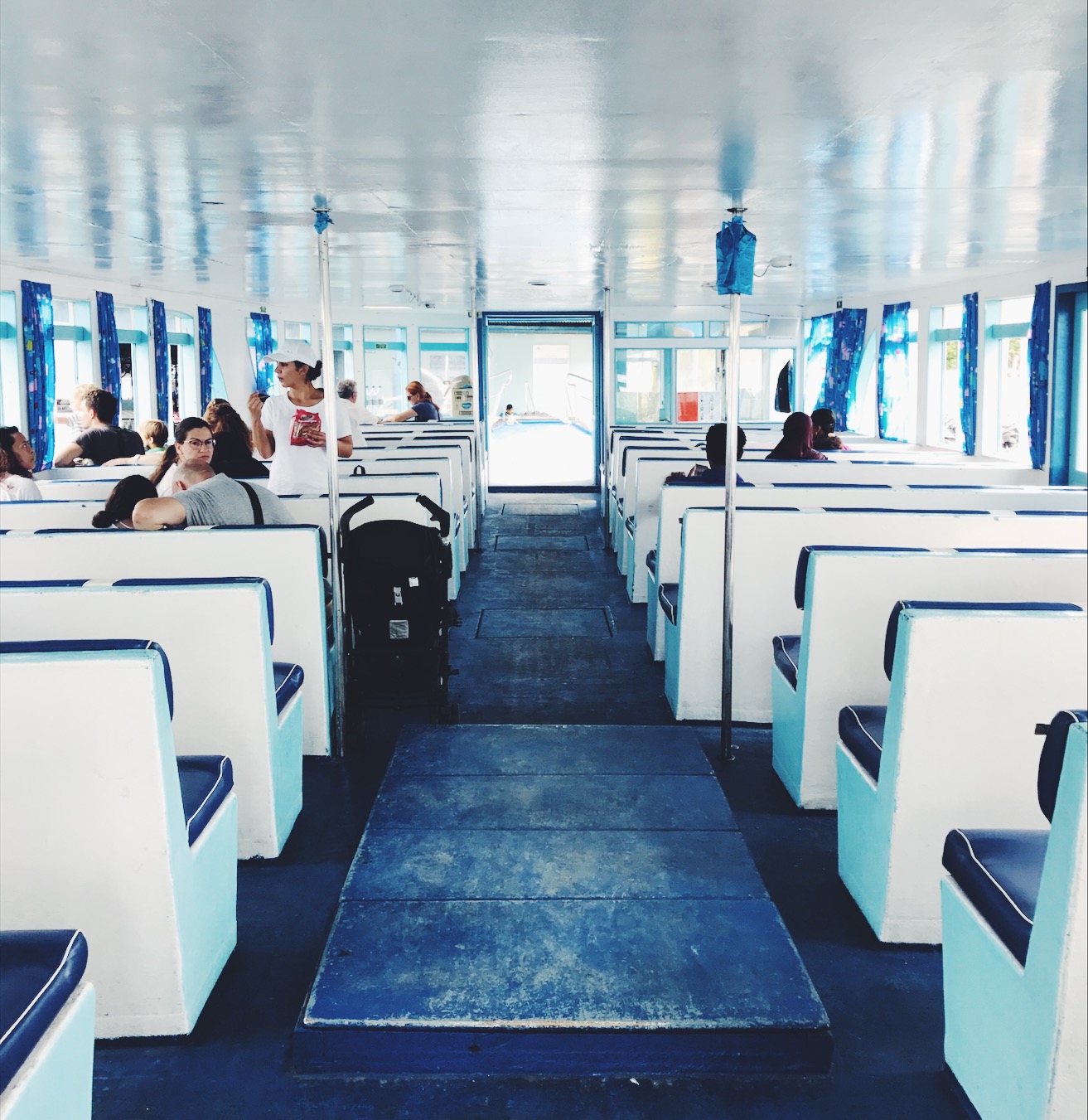 We associate the Maldives with expensive luxury hotel properties and unpayable beverages but I have great news for every traveler: The Maldives offers ideal holidays for budget travelers as well as big money spenders. It's also very easy to travel between numerous islands. It can take hours to have a ride on a public ferry but it will cost you only $2-$5. Impatient visitors can easily arrange a speed boat for around $50 per person or a sea plane for $200-$500 with a pick up from the airport. Nevertheless the transport won't be able to pick you up any time you want. Most of them are available until 5pm. And again don't worry, there are great possibilities to spend the night on the beautiful main island before your reach your cherished final destination.
Where to stay if you arrive late in Maldives, Plankton's Beach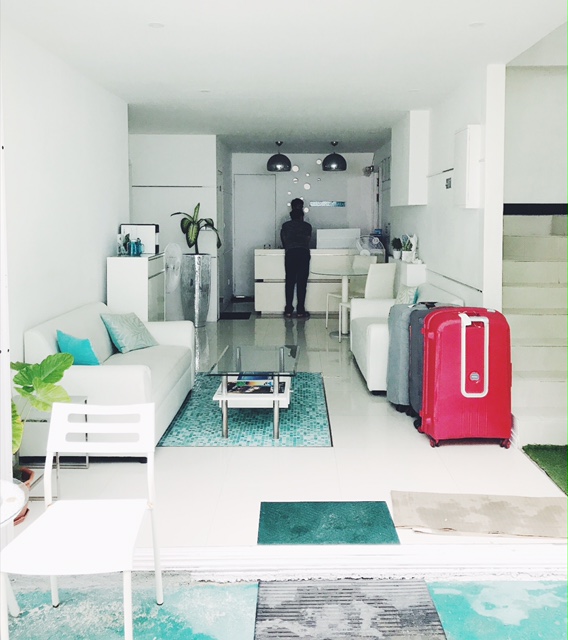 We arrived at the airport at 8pm so we couldn't get any transfer to our first resort. I discovered a brand new modern hotel on Hulhumale just 10 minutes away from Male International Airport, Plankton's Beach. I read only positive reviews about it, describing it as an ideal place to for short stays or transit guests but also for those who love to experience the city life of the Maldives.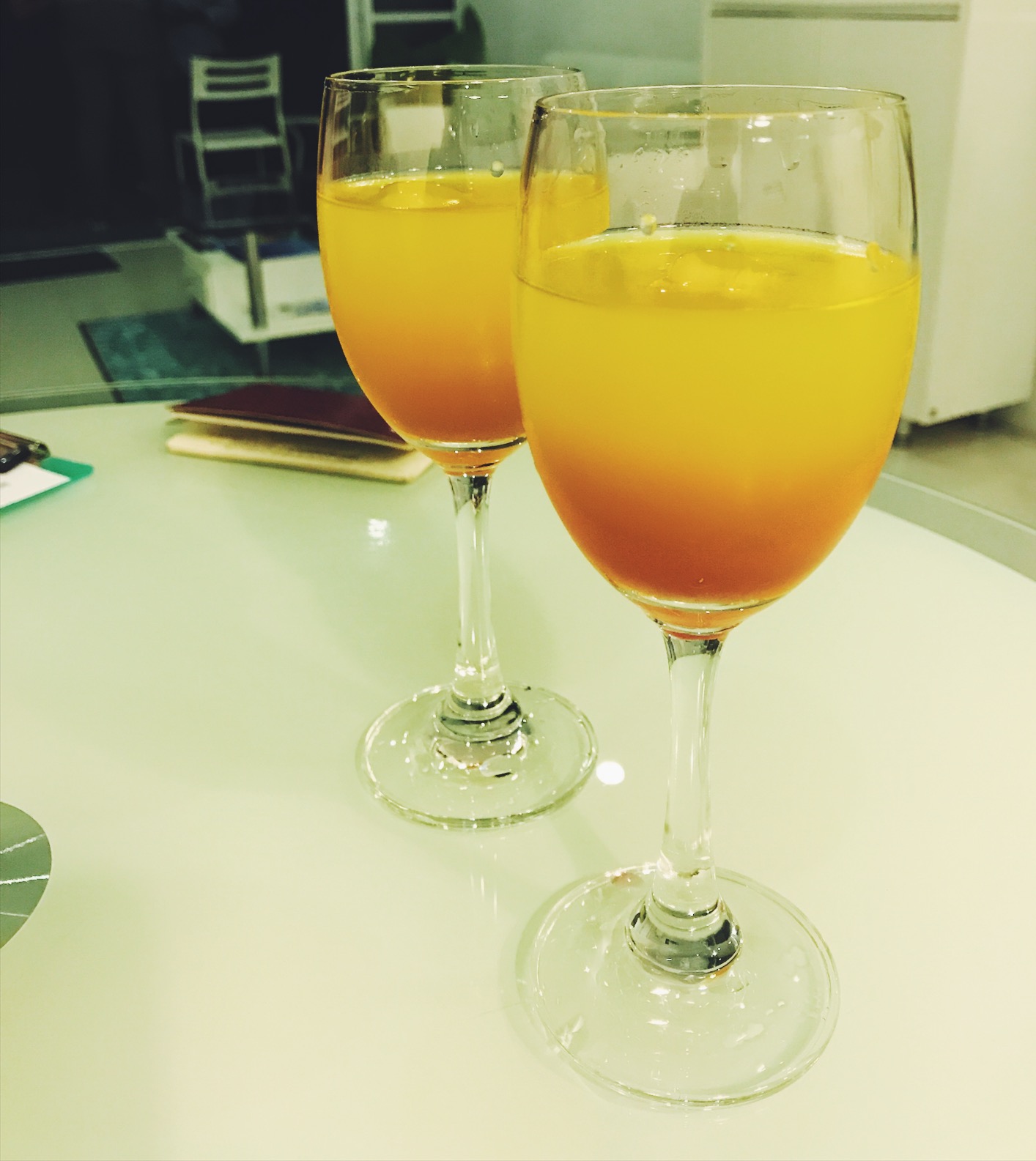 It's very easy to reach the hotel on your own from Male International Airport via the Airport Shuttle Bus from the Arrival Terminal to Airport Bus Stand at Hulhumale. You can also take a taxi or ask the hotel manager to organize one.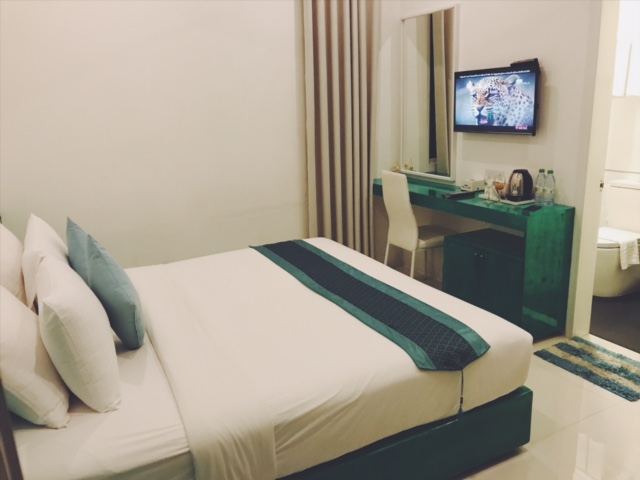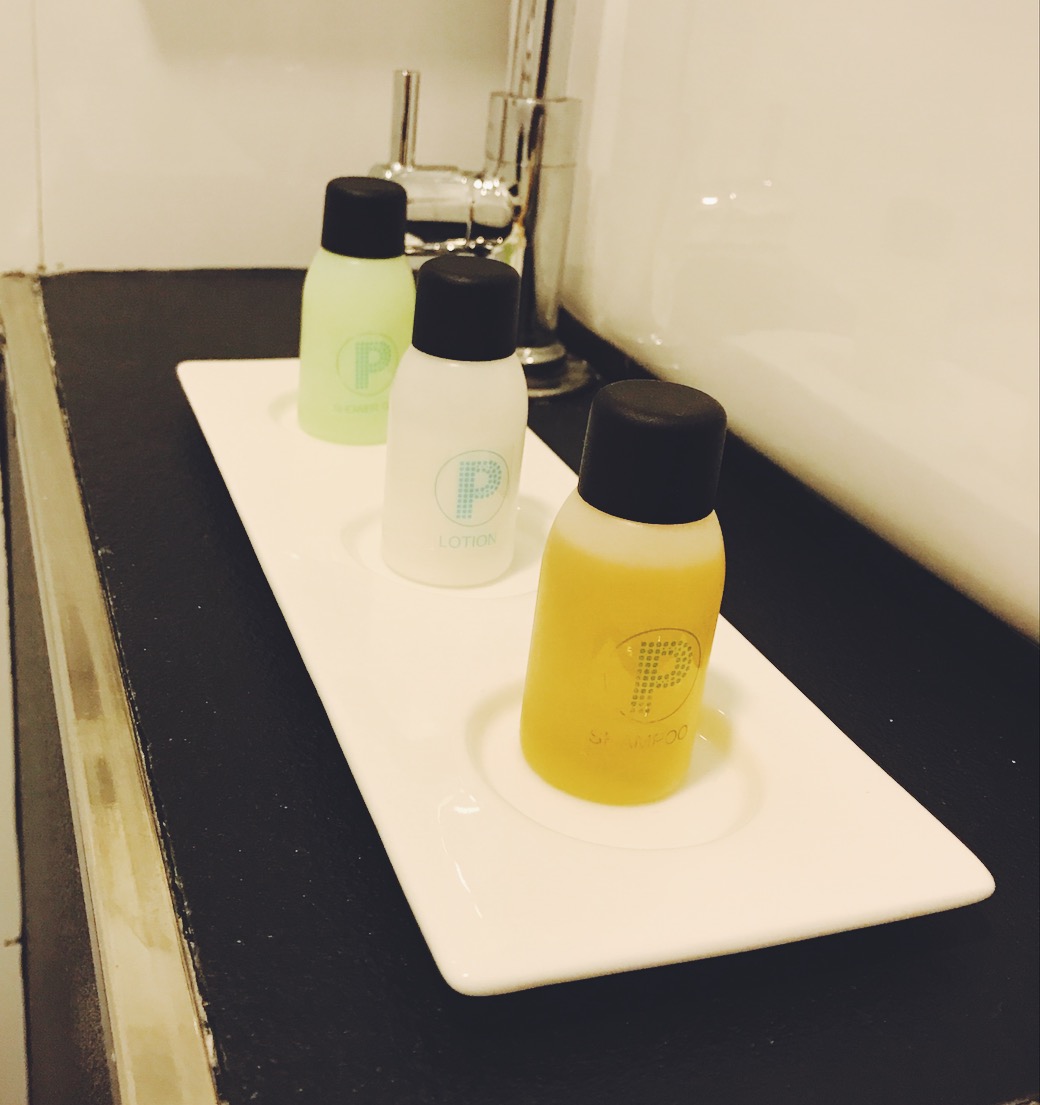 From the very beginning when you step into Plankton's Beach Hotel cute small lobby you will receive your refreshing welcome drink from the friendly staff to immerse into the perfect holiday. You will be surprised by the spacious and tastefully designed rooms! There are only 9 of them which makes you feel cozy and at home at this hotel. We stayed in the clean and stylish Deluxe Terrace Room with Ocean View and we couldn't wish for anything more than that. A comfortable king size bed, lovely bathroom with free toiletries and a hair dryer, TV with satellite channels and of course the essential: free High-speed Wi-Fi. We also had 2 bottles of water and instant coffee in the room. Both of them we consumed in the morning on the terrace with the magnificent ocean view.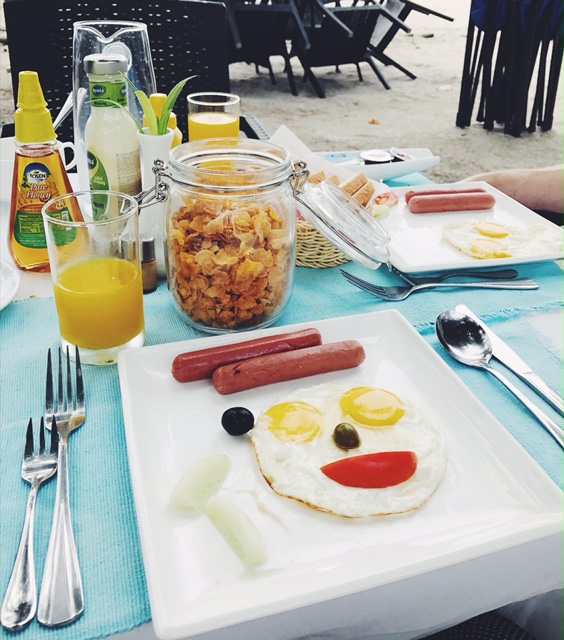 Another highlight of this highly recommended hotel is the breakfast on the beach. They begin to serve these delicious starters of the day between 8-9am, but we needed to leave the hotel earlier so Plankton's Beach manager organized a more suitable time for us! Enjoyed every bit of the sumptuous breakfast and picturesque scenery with the funky unicorn water float.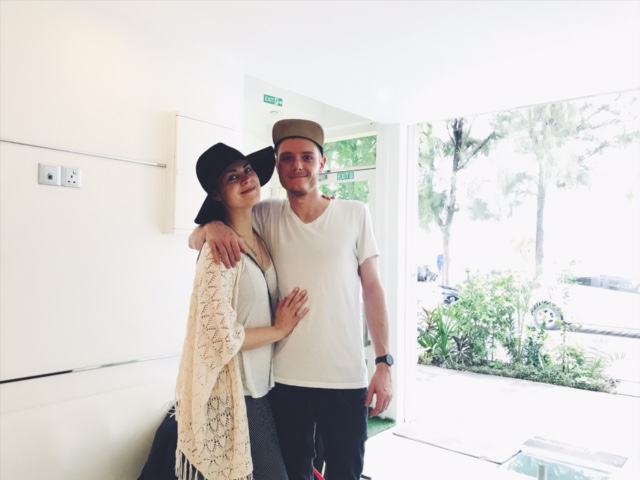 There are nothing but positive vibes at Plankton's Beach with smiley and most important extremely helpful staff! We loved that place and would recommend it to everyone.