Air Asia airline is the cheapest flight company that you can use within the Asia Pacific. It's great to use for short distances around 5 hours but for longer flights it's not worth saving money over. As I already mentioned Air Asia offers low price flights, that's why you shouldn't expect too much comfort or amazing service.
Cabin of Air Asia airline
The inside of the plane has a grey and red colour scheme which is not the most appealing colour combination. It's equipped with the most basic of airline comfort, there are no measures of entertainment provided. The seats are pretty soft but when they are in the upright position it feels unnatural, as if you're being pushed by a plank of wood. Still you have enough space for your feet.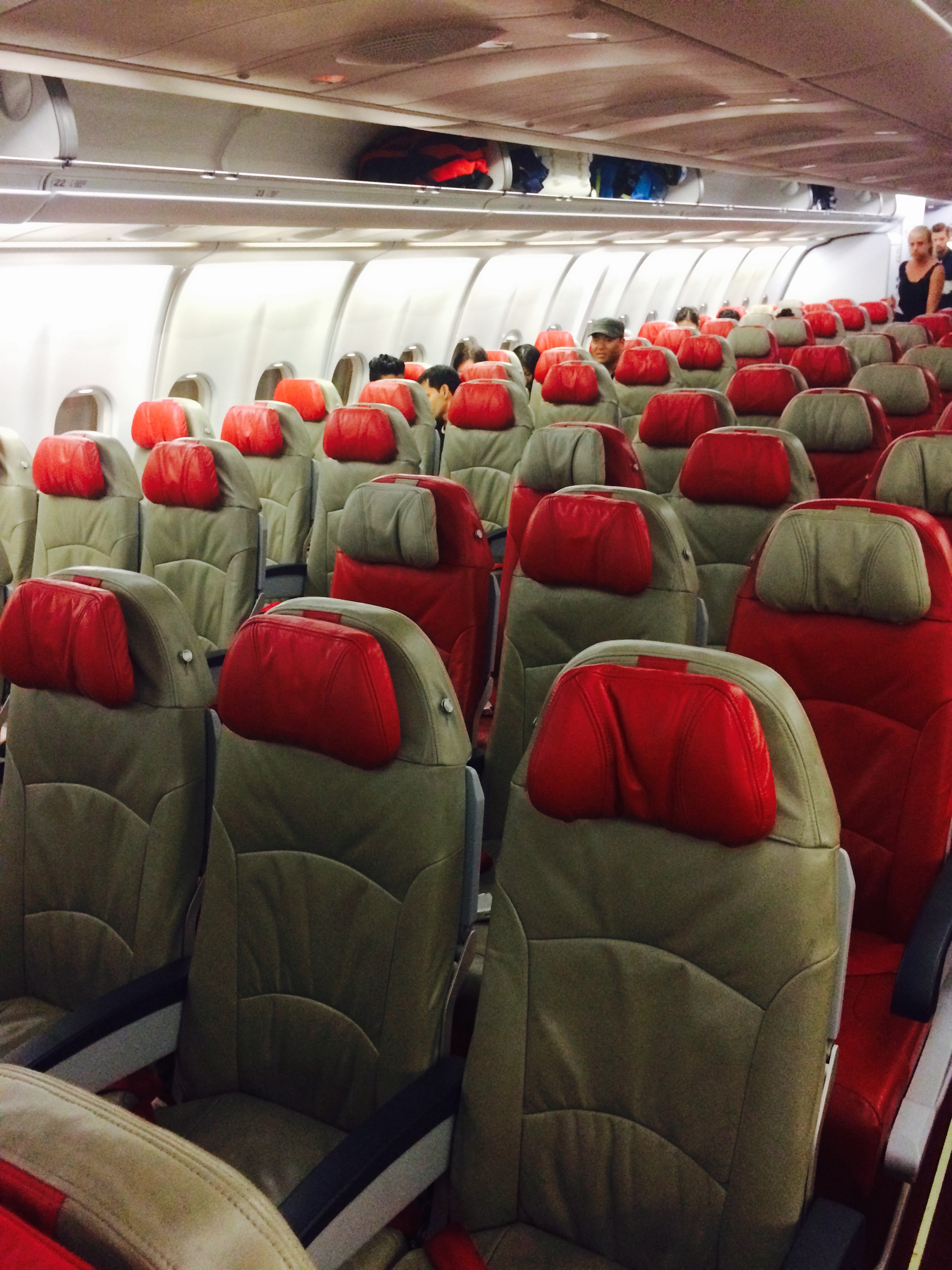 The cleanliness of the airplane will be a surprise every time you fly with Air Asia. The seats are old and dirty, tray tables can still contain stains.
Customer service of Air Asia airline
If you travel with the larger luggage don't forget to add the weight to your ticket, otherwise it can be very pricy. Very important to know the exact weight that you are allowed to take, if you have more than you're supposed to take you will have two options left: To take some clothes out of your suitcase and carry it as a hand luggage or pay a crazy amount of money. The Air Asia personal is afraid to do anything wrong because otherwise they need to pay a fine.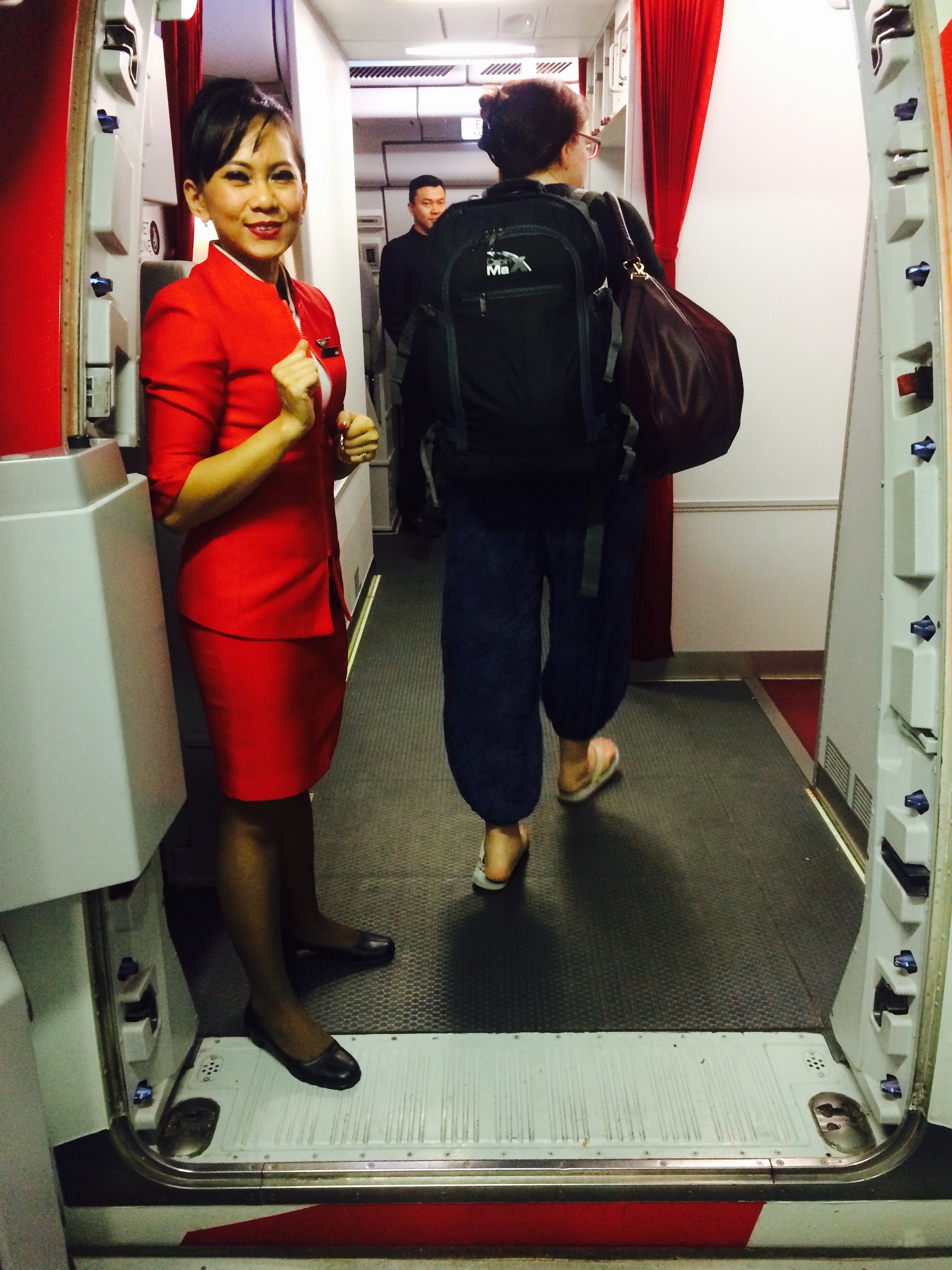 The flight attendants are very friendly and polite, nevertheless the service is not professional and very chaotic. You need to pay for everything on the plane, at least you prebook extra weight for you luggage, that also includes a meal with water. The company even tries to prohibit you from bringing your own food on board.
Food on the Airplane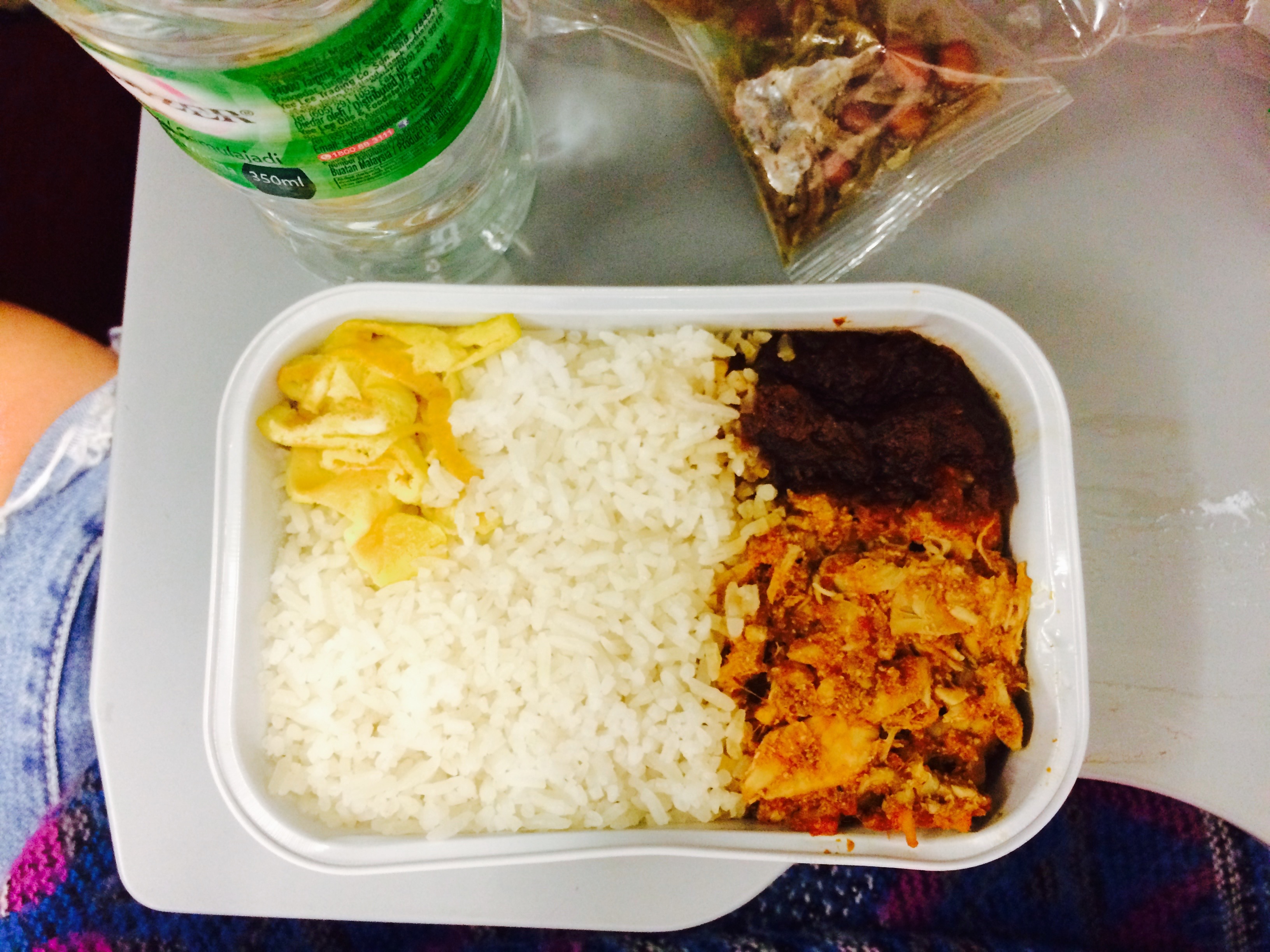 Air Asia offers various snacks and drinks for an affordable price on the plane. The coffee is actually better then most I've drunk during any other flights. The main courses are edible but it's not deluxe kitchen. Let's say it will calm down your hunger for the next couple of hours.