Moin to everyone who is planning to spend weekend in Hamburg! This is how you greet people in Hamburg, Germany's second largest city and biggest port. It's famous for not being shy, but rough and tough. No wonder the whole city is covered with an industrial and sailor spirit. This  itinerary for 2 days in Hamburg will introduce you to the strict, minimalistic architectural design, the smelly fish market and a never-ending nightlife on the streets of the red-light district, the Reeperbahn. The city offers plenty of vibrant and diverse neighborhoods, huge green parks and windy, cold weather. Oh, yes, the weather, you could complain about this constantly in the Northern Pearl!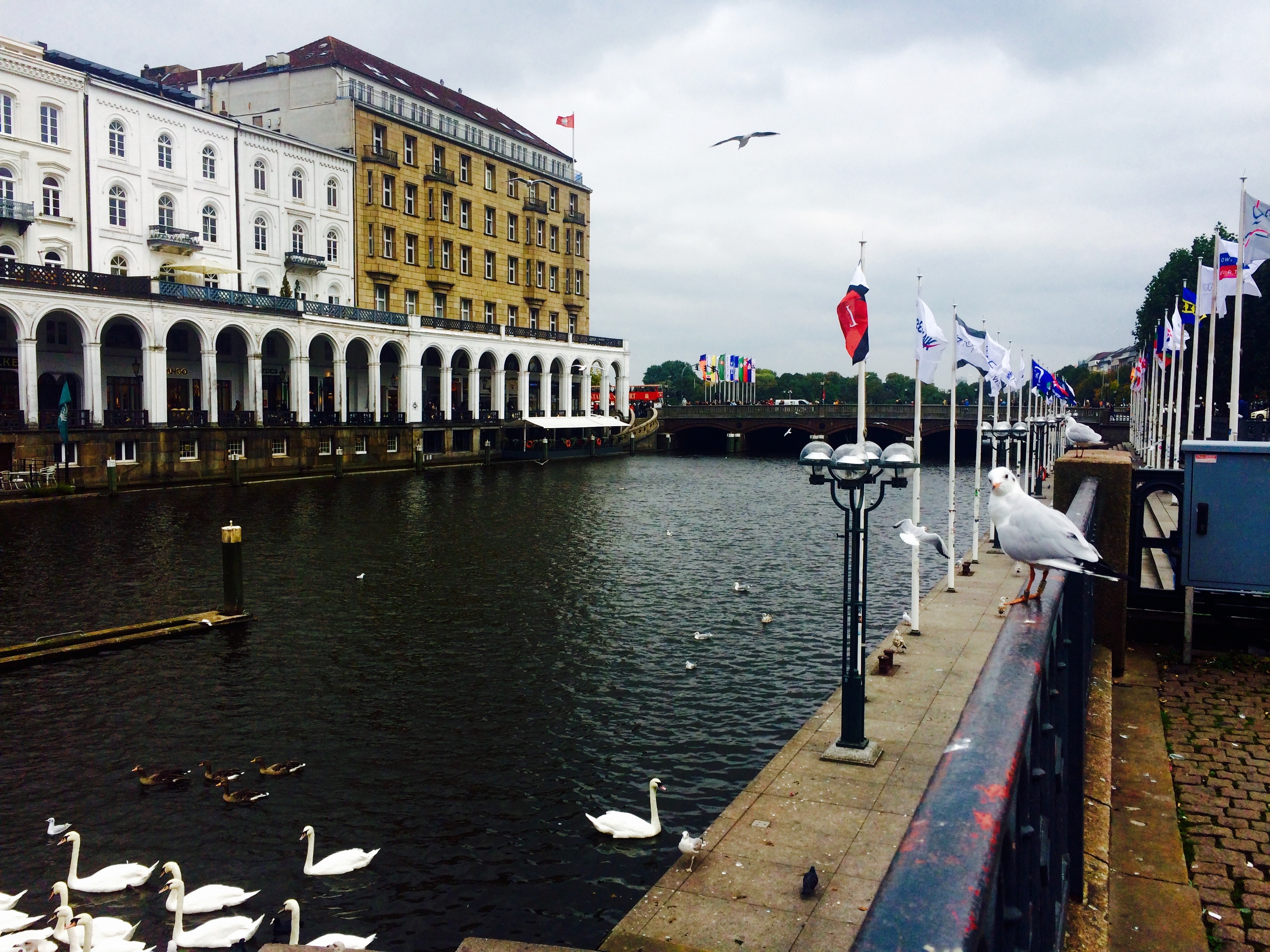 How to Spend Perfect 2 Days in Hamburg
For people who have a passion for harbors, fresh air and the sound of screaming seagulls, Hamburg is an ideal destination. The metropolis is surrounded on all sides  by a vast amount of water. In the city you will discover numerous canals, streams and bridges. A little known fact is that Hamburg has more bridges inside the city than Amsterdam and Venice combined! Another fact is that everyone loves Hamburg, I've lived there for ages and I've never met someone who wouldn't like this harsh and cool metropolis of Germany. I think the reason how they overhyped the city is the excellent marketing: on every corner you will see "Hamburg", "typical Hamburg" inducing a sense of patriotism amongst the locals.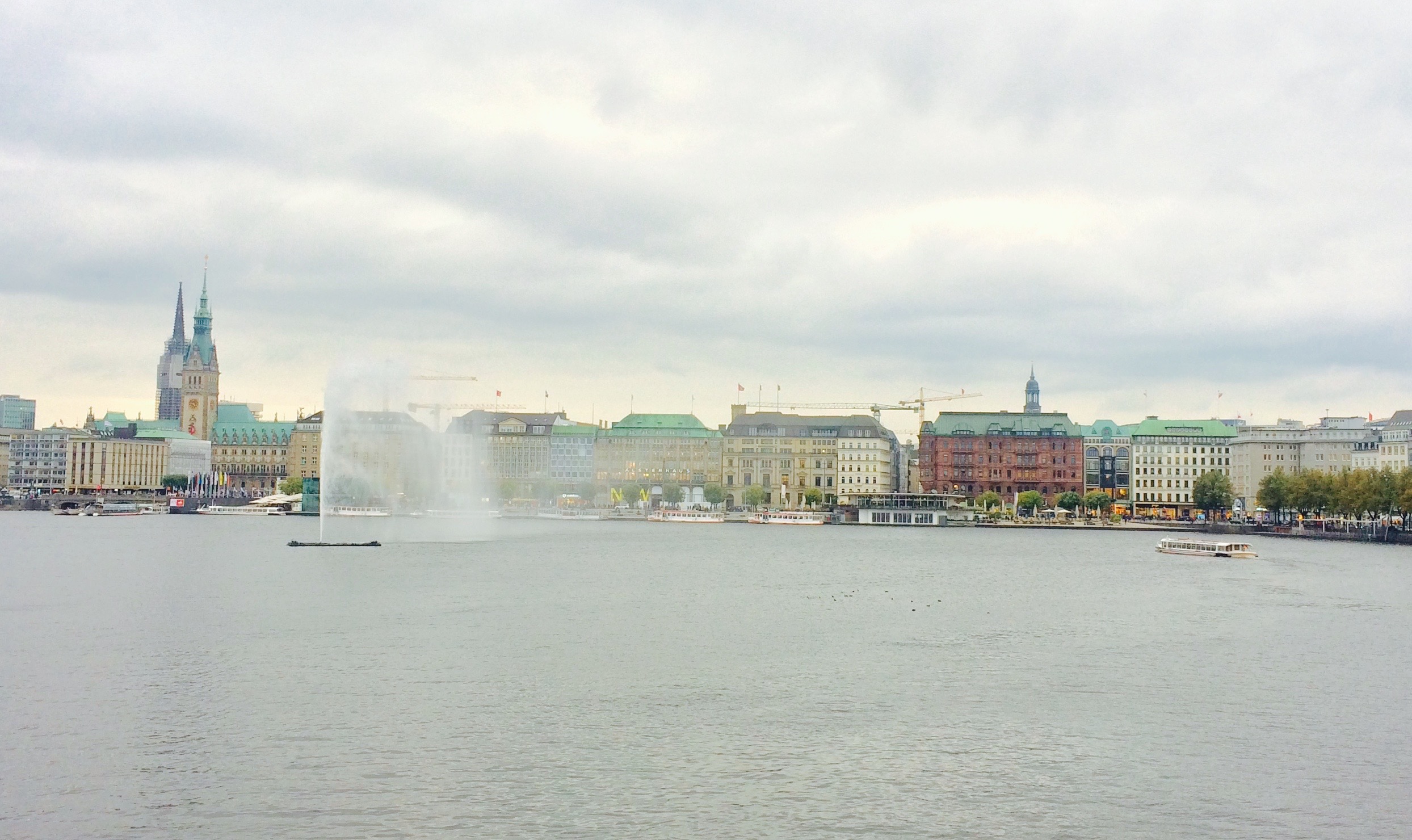 Let me show you how you can spend 48 hours in Hamburg  and introduce you to the top things to do in Hamburg. But first of all I will warn you, the public transport an taxis are insanely expensive in Hamburg, my advice take a wild ride on a city bike! Good for your health and even better for your pocket. Also good to get group or weekend ticket for the public transport.
Day 1
Start Your Day with Visiting Hamburg's City Centre, Rathaus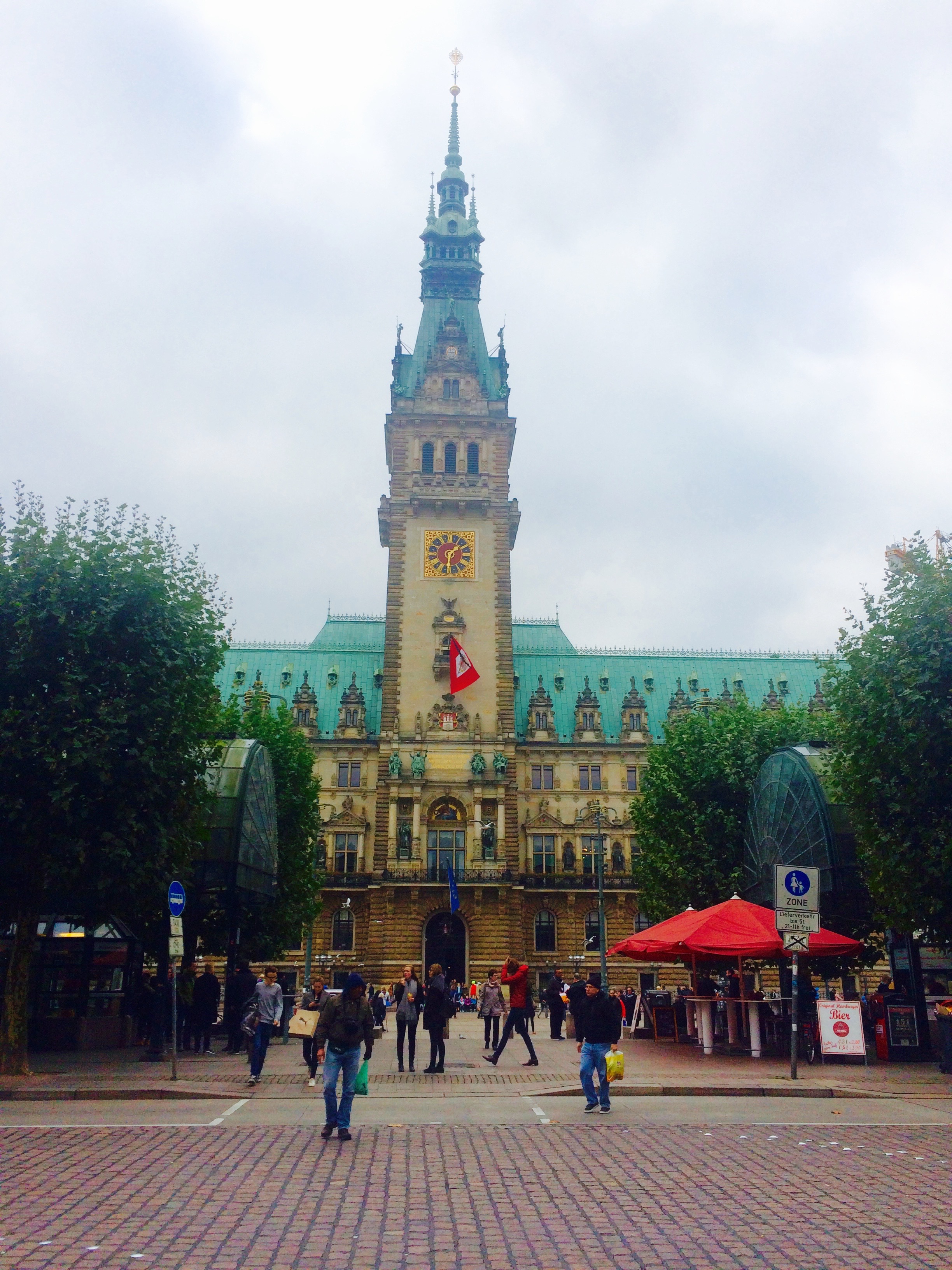 Your weekend in Hamburg should start with the main tourist attraction visiting the main square in the city center, the beautiful historic Rathausmarkt. You will be overwhelmed by the magnitude of the Neo-Renaissance town hall, located in the heart of the city next to the Inner Alster lake. The inner city is by the way divided into two lakes, Inner and Outer Alster. It's also a perfect place for shopping: From luxury shops on Neuer Wall and in Alsterhaus until well-known brands, you will find almost everything that your fashionable heart desires. In between you can have some food from the buffet in Alsterhaus or a coffee in Alex. Both places are pretty busy and may seem very touristic, but they have an ideal central location with an amazing spot overlooking the Inner Alster.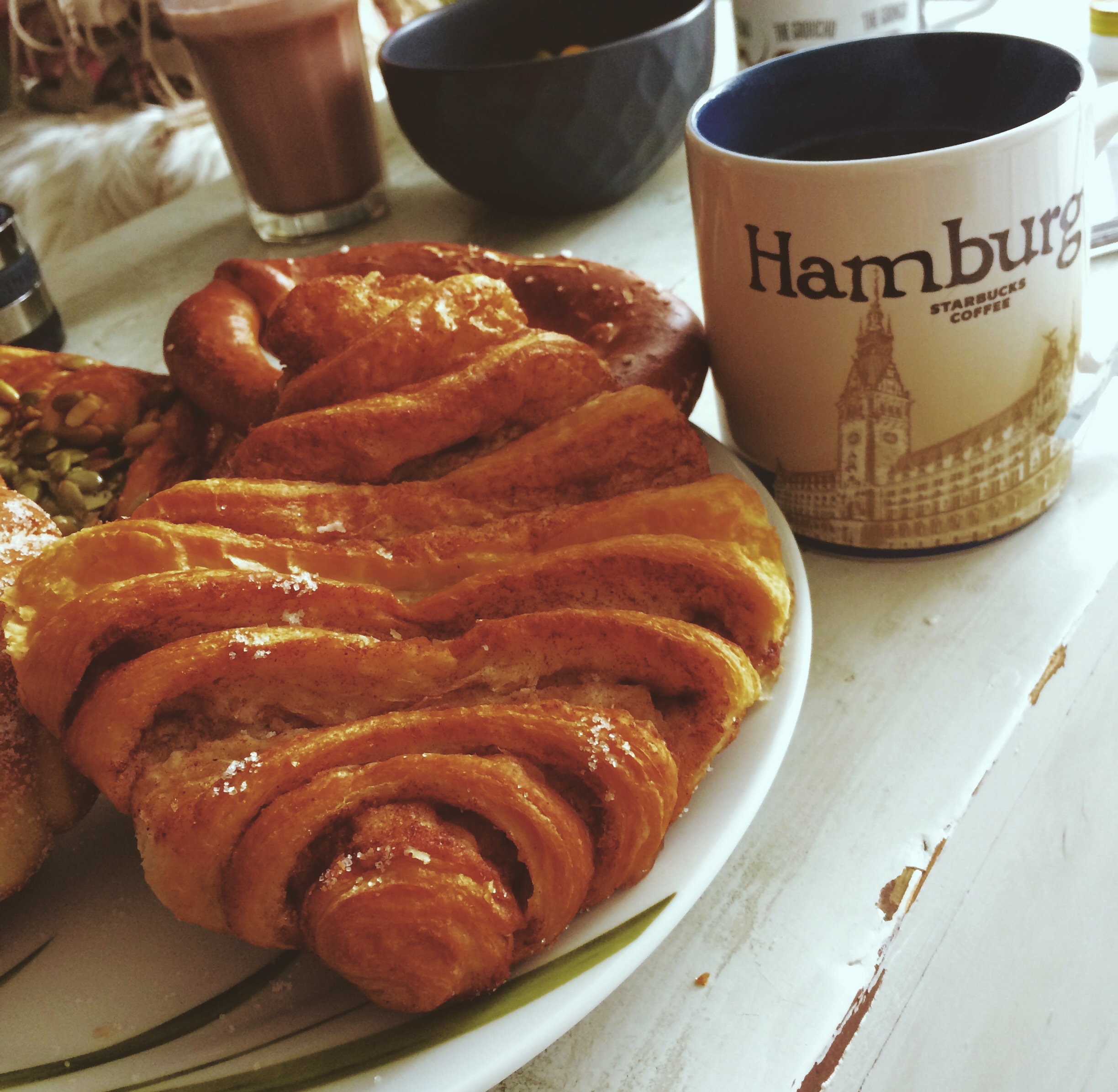 Tip: You want to know how Hamburg tastes? Try a classic of the city, Franzbrötchen. This cinnamon bun will make your day!
Walk Around the Inner & Aussen Alster
Other places to visit in Hamburg are Inner and Outer Alster. Alster is the pride of Hamburg hence, it is a must to have a tranquil walk around the artificial lake. During the winter, it is possible to make a walk across the lake to the other bank and even enjoy ice skating without getting wet. In the sunny days you can rent a paddle boat or canoe to go out on an Alster journey. It's an amazing opportunity to admire the landscape and magnificent architecture from the water.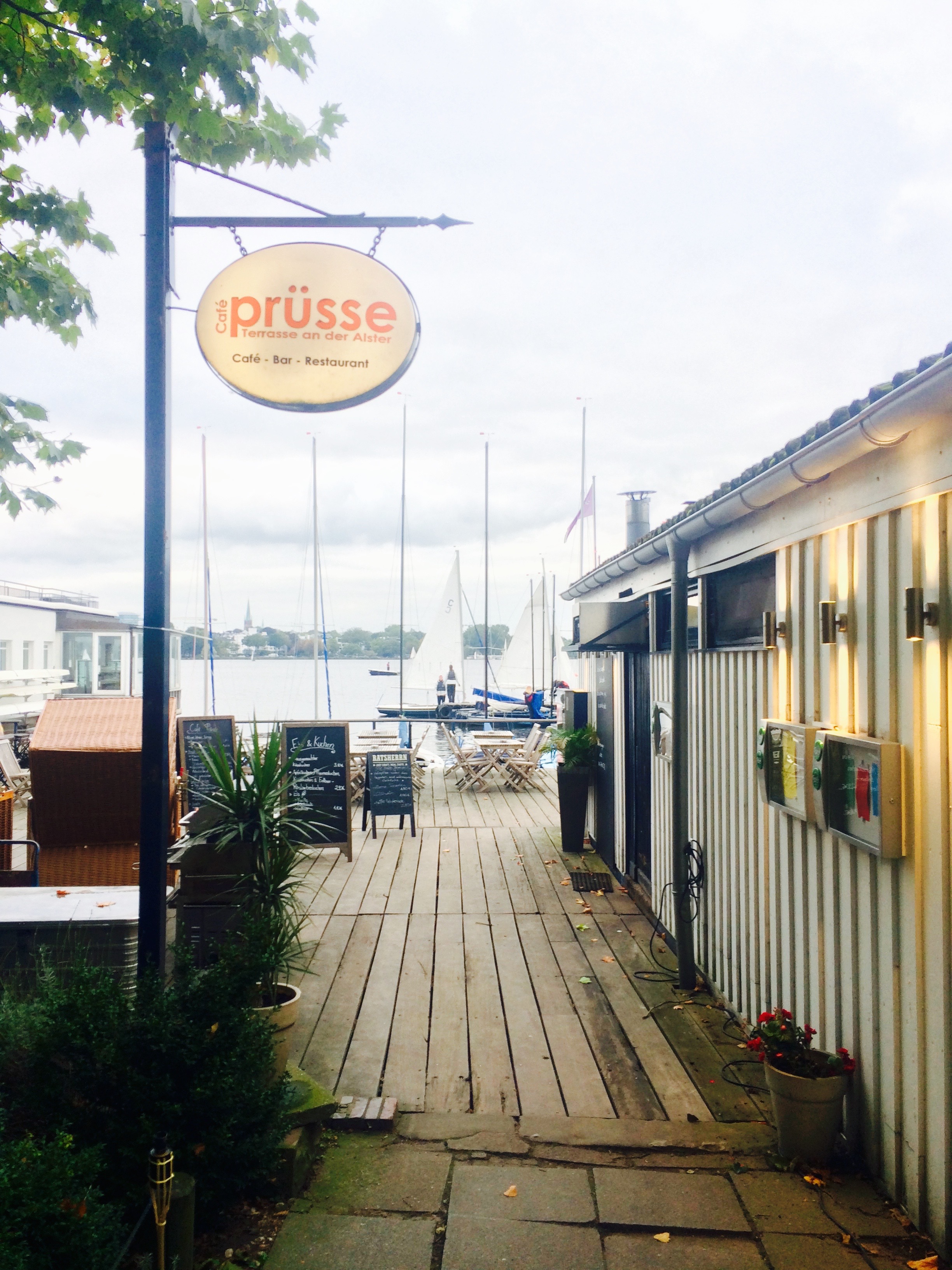 To escape the chaotic city and immerse into a romantic and maritime atmosphere, you can have a walk along the Aussen (Outer) Alster. On the way you will observe magnificent buildings, which only rich people can afford. You will also discover a couple of beach cafès hiding in the endless greenery, where you can sip on a fancy glass with wine. My beloved one is Cafè Prüsse, which offers an amazing view of the sailboats and has a delicious menu with great prices. Finish your pleasant walk in the Alsterpark. It's an excellent  location to open a bottle of wine and watch the colorful sunset.
Hamburg's Famous Park: Planten un Blomen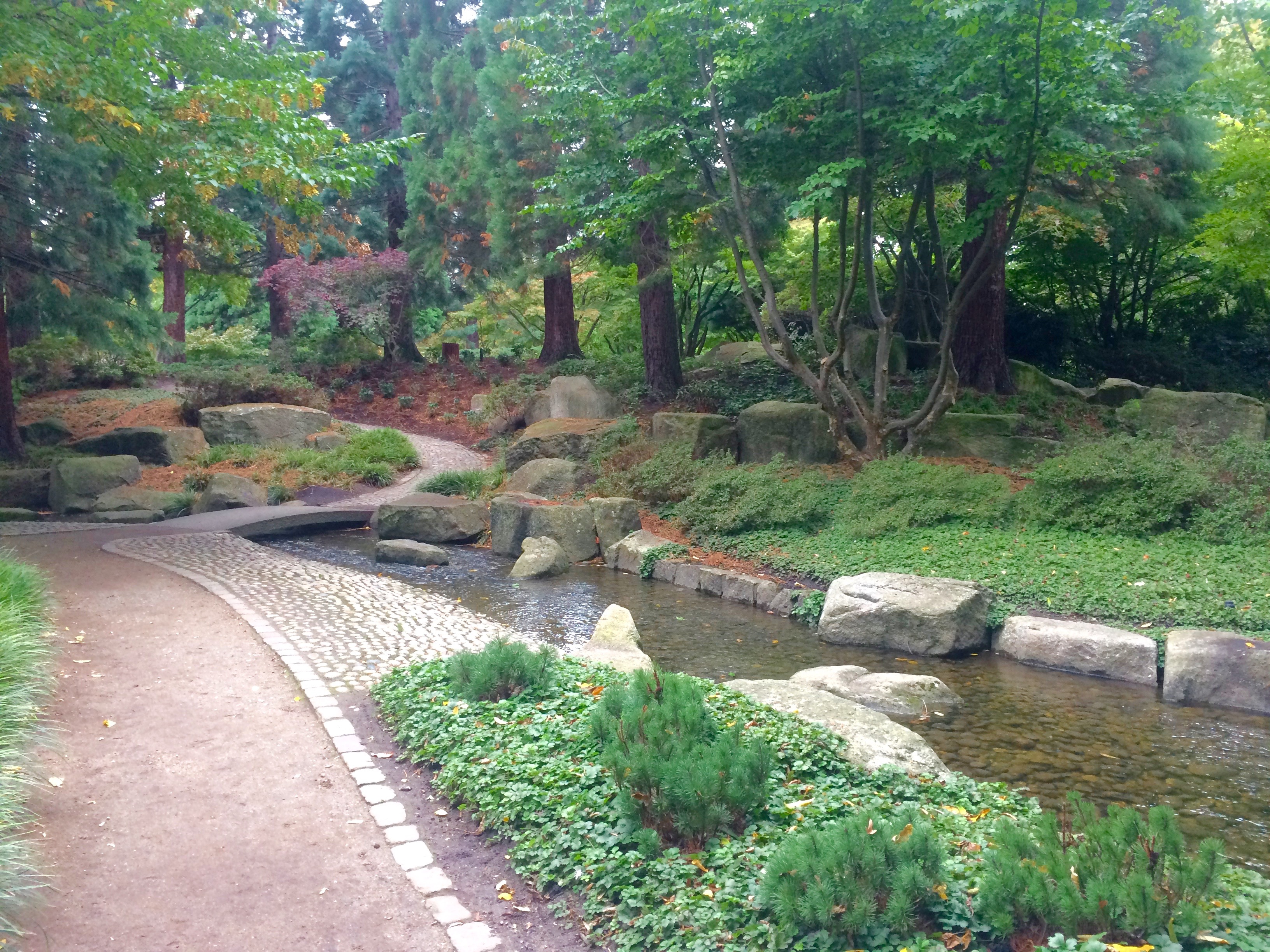 Hamburg, a green waterside metropolis is not only known for it's highest standard of living, but also for it's green-friendly attitude. It is impressively full with forests, parks and other green urban areas in comparison to most cities of similar size. One of the cherished places in the center of the city that you need to see in Hamburg is the huge park with fountains, lawns and floral displays, Planten un Blomen. Anyone who wants to have a romantic walk,  a moment of relaxation or just to catch up with friends should visit this gorgeous green recreation in Dammtor.
Planten un Blomen Fountain Show
Planten un Blomen also offers a beautiful fountain show with music and lights. You can admire the dancing colored fountains for half an hour every night at 10 p.m. from May to September for free.
Best Thing To Do in Hamburg: Visit Sternschanze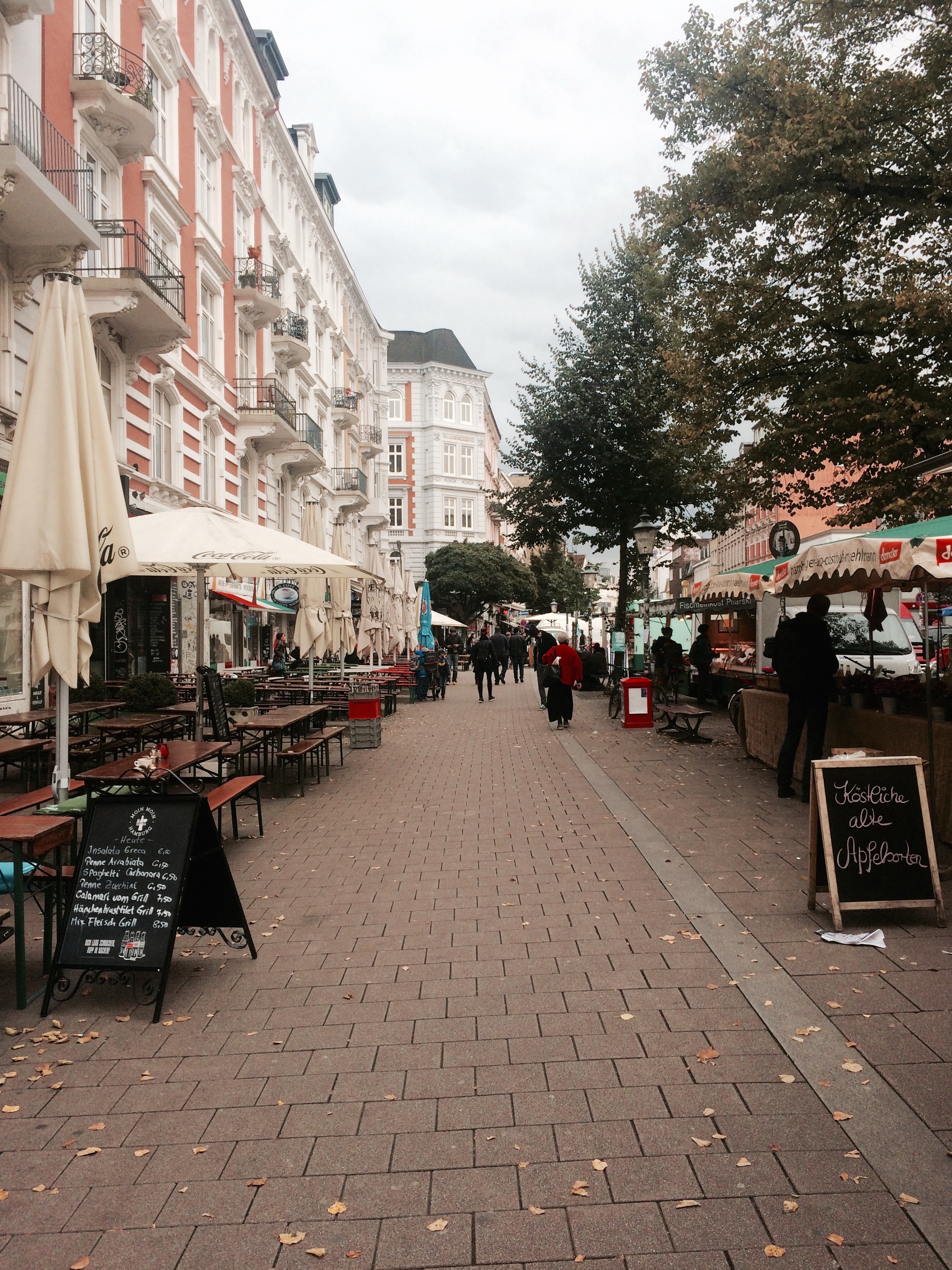 Hamburgs hip and trendy Sternschanze exudes unique charming vibes. It's casualness and coolness is an extreme contrast to the conservative rich areas. Hamburg is the healthiest city in Germany, full with rich people. That's why this district seems to be like from a different planet with it's unusual streets.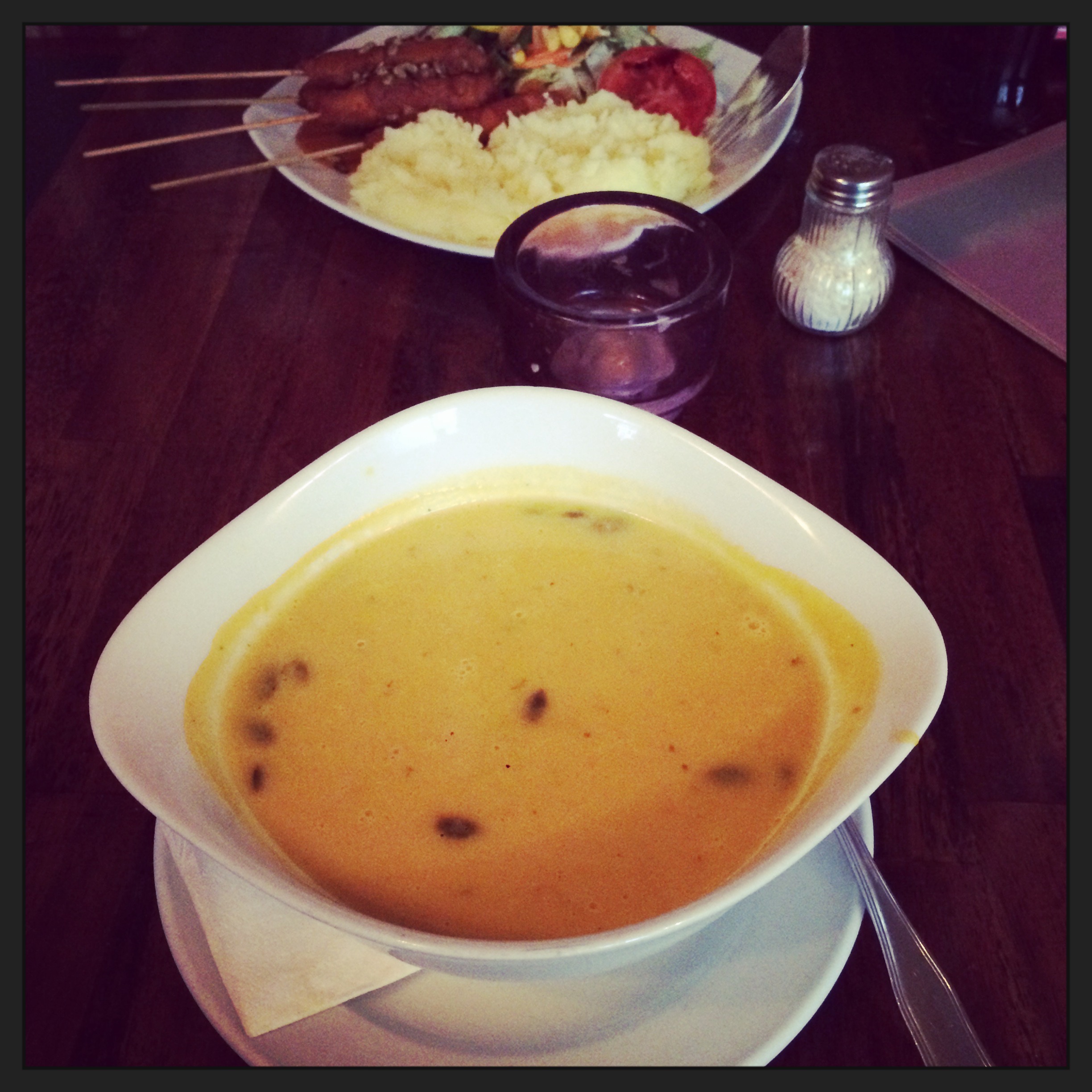 Bars of Hamburg Schanzenviertel
In the 80s Schanze, the short version of Sternschanze, was dilapidated a problematic area with old buildings, where workers and foreigners could get cheap apartments. Nowadays it's a cultivated vivid place, where you can stroll through hipster shops, cafès, restaurants with an alternative international kitchen or you can just observe interesting cool people. One of the cute cafés with delicious food is Kostbar. It's an ideal place to start your day with an energizing tasty breakfast or just to have a lunch with one of the international cousin dishes. Another hotspot is Altes Mädchen, which translates to "Old Girl". It's a very popular eatery centered on Germany's emerging craft beer industry.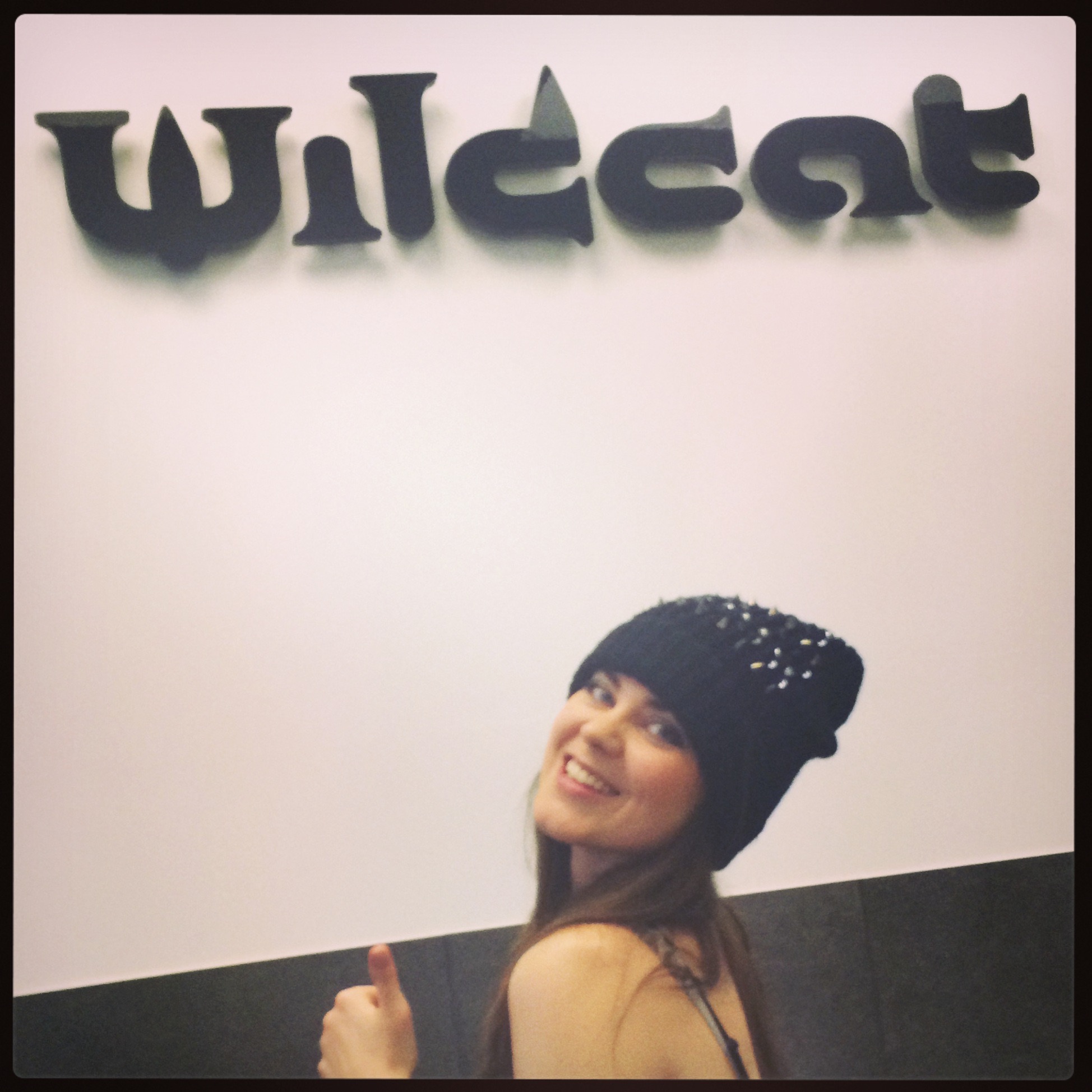 Tip: Every sailor should have a tattoo, the traditionally favored anchor or personal ink statement on the skin. If you are spontaneous and rebellious, then visit the tattoo salon Wild Cat. They will help you to decor your skin!
The creative atmosphere changes in the evening, when all kinds of people from young to old, from fancy to alternative gather in the bars and streets of Sternschanze. It transforms into an outgoing, laughing and chatty little world, where you can escape from all troubles and end up with a good party night.
If you are in a chilling mood, then Sofa Bar would be glad to have you as a guest. It's a Schanze's classic hangout bar furnished with huge vintage sofas. For tourists the location may seem shabby and drinks too simple, but it's all about the buzzing atmosphere and easy-going visitors.
Tip: Try Hamburg's original beer, Astra, with a unique and flavorful character!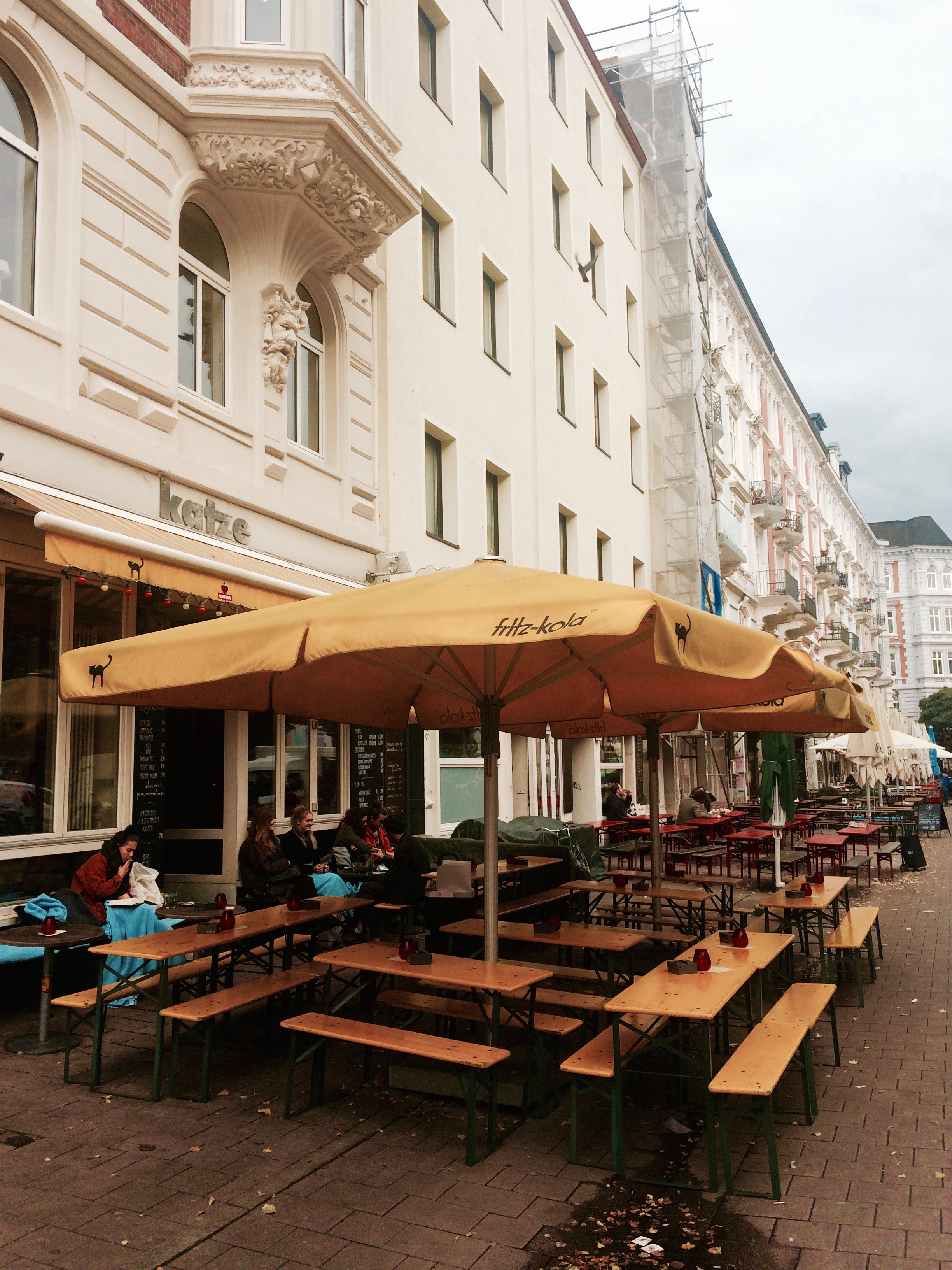 Katze, which means "Cat" in German, is another cool and vibrant bar in the heart of the Sternschanze. It's old, dirty but with an amazing easy-going atmosphere. You can enjoy your beer or wine inside. I would suggest to go outside, especially during the summer evenings. There you can get to know new people and have an amusing chat with locals.
If a couple of drinks were not enough for you and you feel like you need to present your dancing skills to the audience, then visit the cool underground club "Kleiner Donner". Be careful to show up on time, because after 12p.m. it's so full, so you won't be able to get inside anymore.
What is Hamburg famous for: Red lights & Party of Reeperbahn
The iconic party and red light district, which has the rhythm of an owl: sleeping during the day and hunting during the night. You will be positively surprised by the magnitude of the area and the vivid, loud atmosphere. Reeperbahn is a place where since the 1960s polite behavior doesn't exist and sins have a strong attitude. It used to be the sailor's red-light district but nowadays it turned into a party neighborhood with bars, clubs, theaters and high-class restaurants.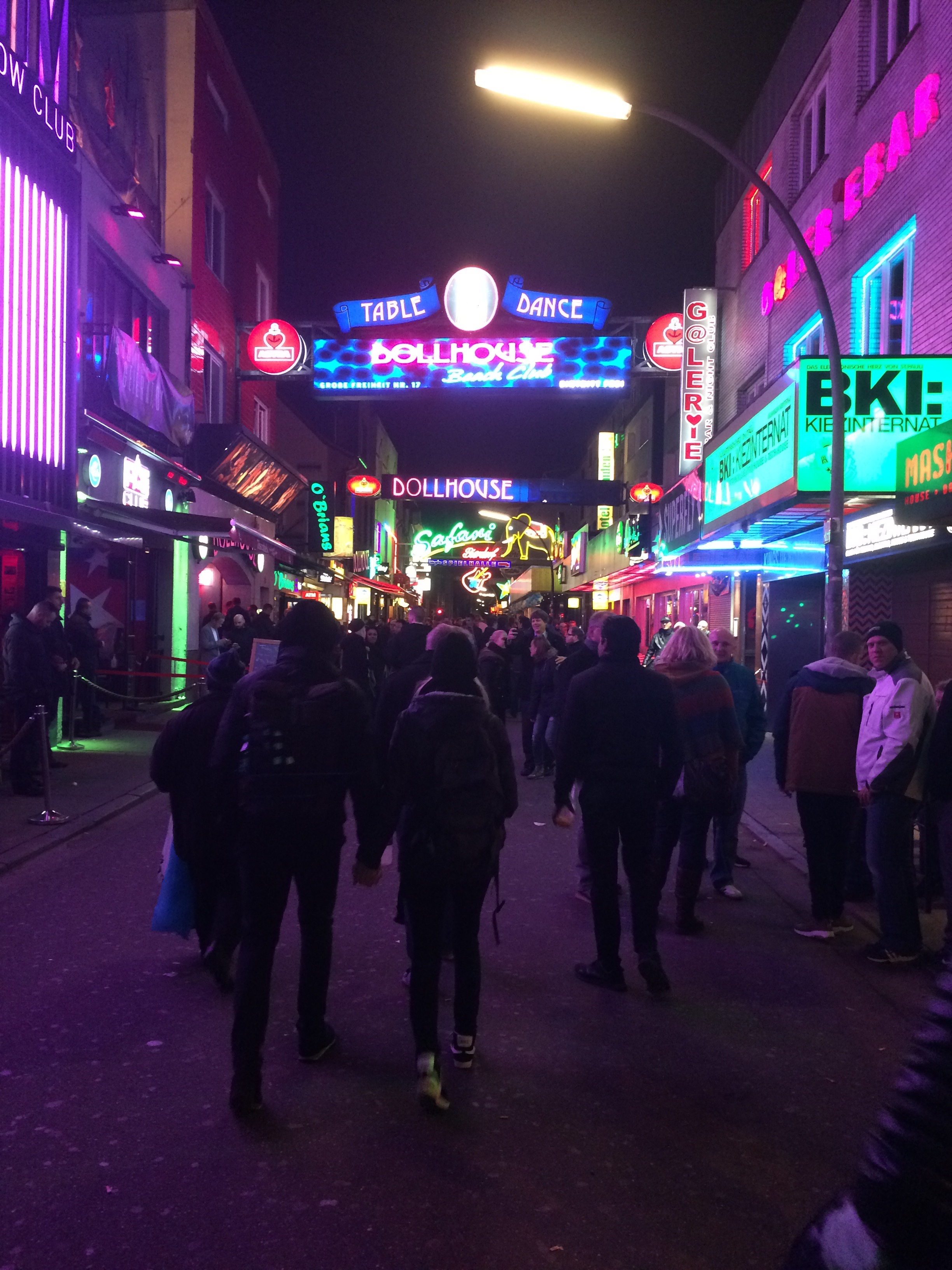 Reeperbahn Guide
The most famous side street of Reeperbahn is "Große Freiheit", which translates as "Great Freedom". It's a very touristic spot filled with bars, clubs and sexy dancing girls (ok, how sexy they are, is a question of perspective). Many clubs, like "Kaiserkelle, were embossed from Rock'n'Roll. Famous bands like "The Beatles" who started their musical path of success here. I would love to tell you, where you could dance the night away, but first of all plenty of clubs changed their owners, names and music style.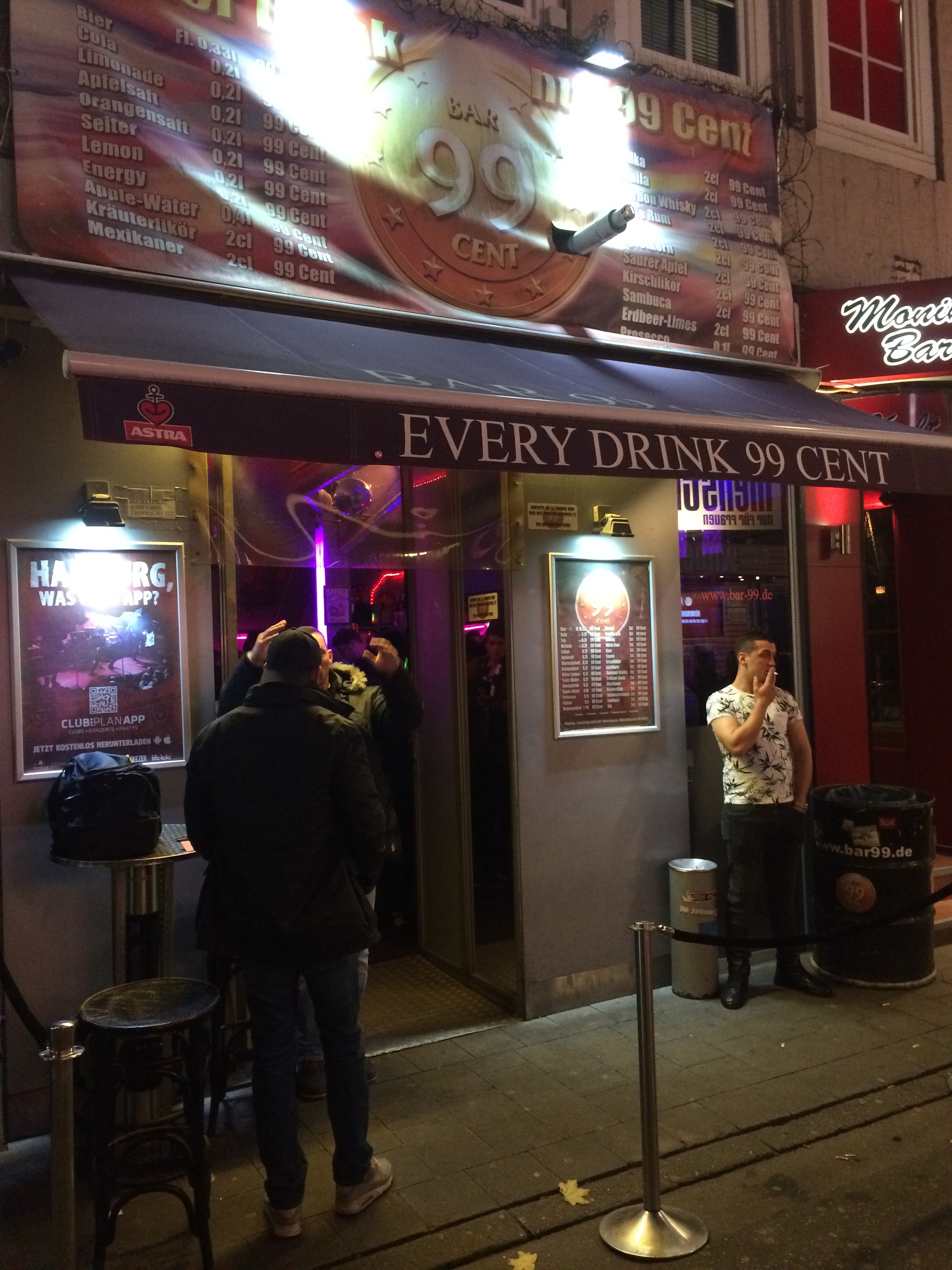 Tip: Try the typical Kiez-Drink "Mexikaner". It's a mix of cheap Vodka, Tabasco, Sangria and tomato juice in one shot. This popular one you will find in "Villa Kunterbunt" for a delicious 50 cents. 
While walking through the neon streets surrounded by drunk people, trashy drag queens, flirty prostitutes and numerous clubs and sex shops, you may reach "Hamburger Berg". It's an area filled with bars, pubs and especially beloved by students, because clubs don't require you to pay for the entrance.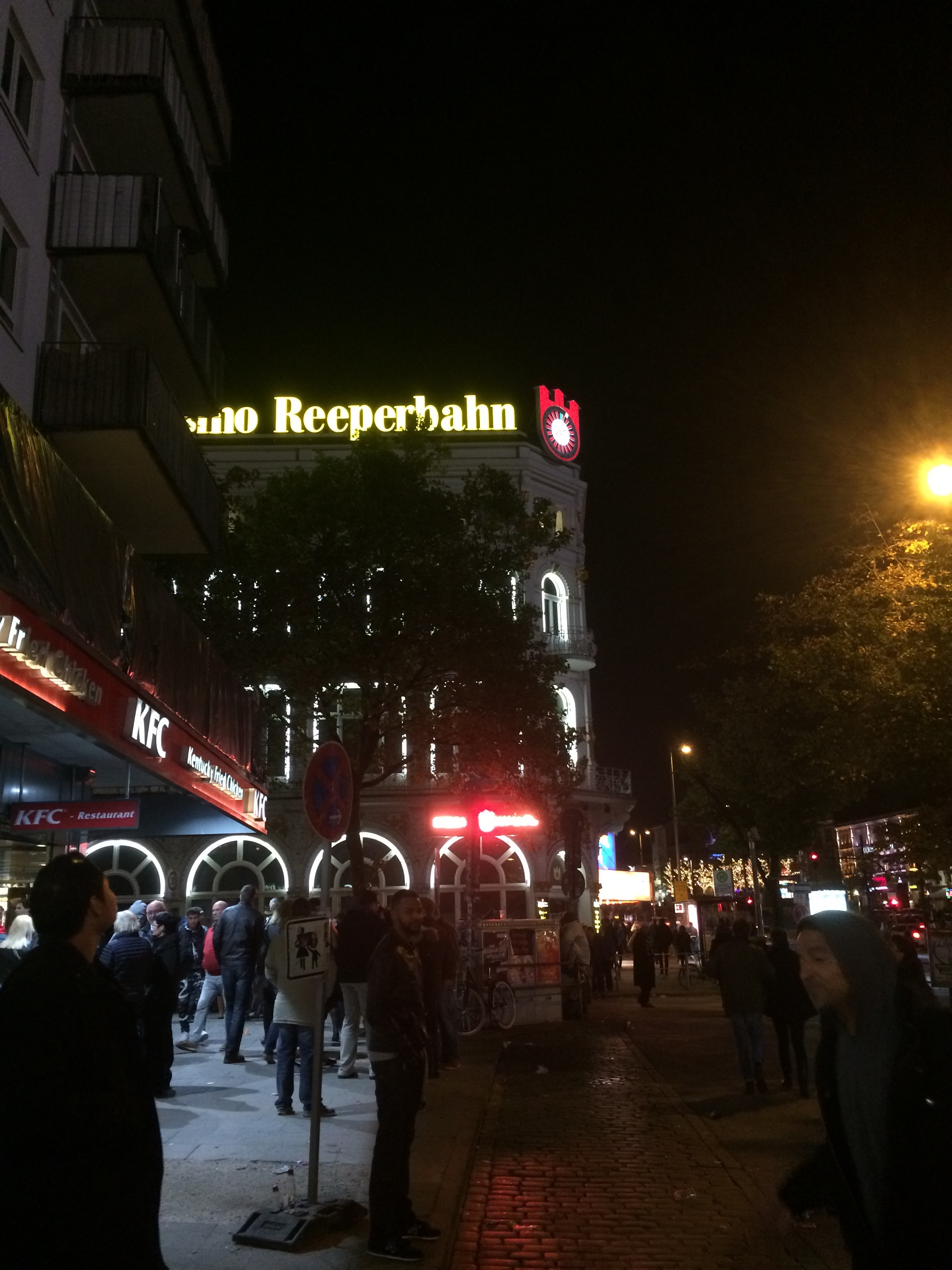 Reeperbahn Tips
Another famous and very touristic place is "Hans-Albers-Platz", which is again full with numerous bars and pubs. It's named after the actor, whose statue you can find in the middle of the square. The bars are also full with people, so you can't move but still it's possible to enjoy your cheap drink and rock, heavy metal or just chart music. And if you are in a hunting mood, be careful what kind of girl you are talking to, the street is occupied by prostitutes.
Rooftop Bars in Hamburg
If you think you should be treated in an exclusive way and you would like to cherish the picturesque view of the city from the top of a skyscraper, then you should doubtlessly visit "Skyline Bar 20up" or "Clouds". To be sure to enjoy excellent quality and service, book a table in advance.
After a big night out, it's time to visit Hamburg's Fishmarket on the Große Elbstraße. Just a little walk away, on Sunday morning you will meet the sunrise with other half sleepy, fully drunk visitors, screaming hawkers and stalls filled with fresh food. Buy some coffee, bread with fish and experience the special atmosphere of the iconic market.
Day 2
What to Visit in Hamburg: HafenCity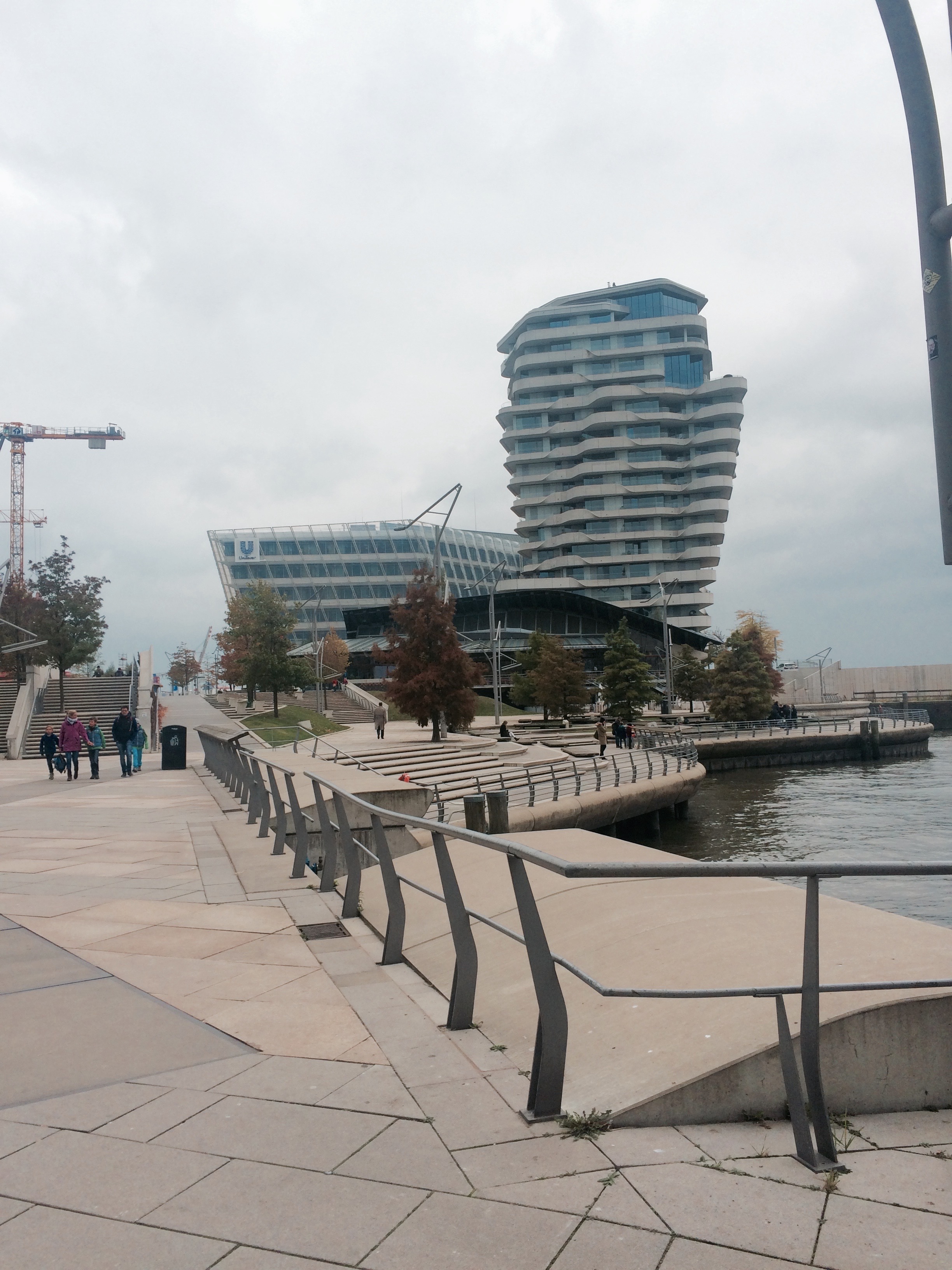 Another pride and sight in Hamburg's city center is Hafencity. It's a district located on the Elbe river with old port warehouses replaced with extremely expensive new residential areas. The area is presenting a full spectrum of modern and futuristic urban architecture with perfectly implemented cafés and restaurants. During the summer you can enjoy the sounds on the terrace and watch container ships passing by.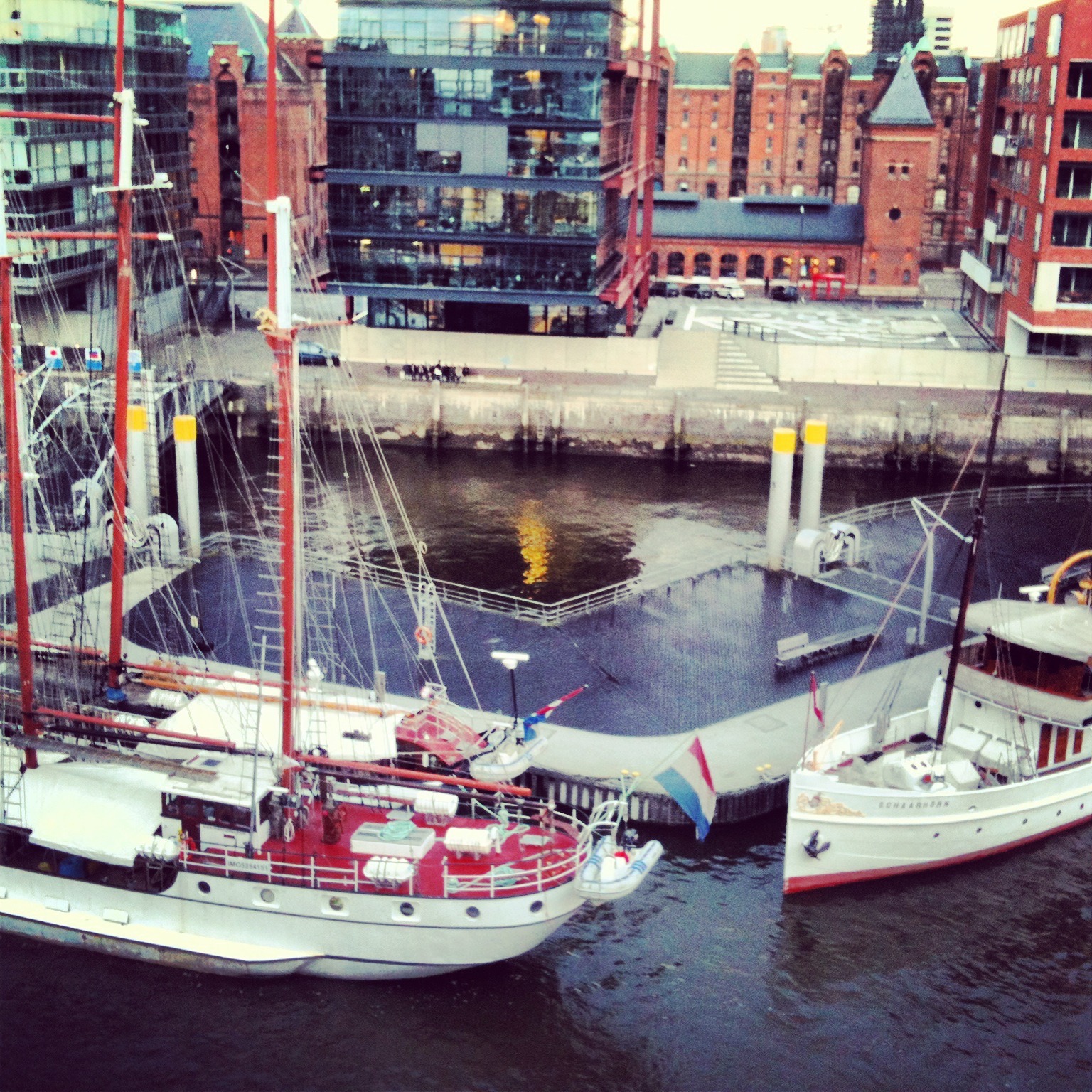 Elbphilharmonie
Hafencity is the largest development project in Europe and it's still not very favored by the locals nor by tourists. It's an ideal place for companies' office. A little walk through the urban jungle and you will reach Elbe Philharmonic Hall.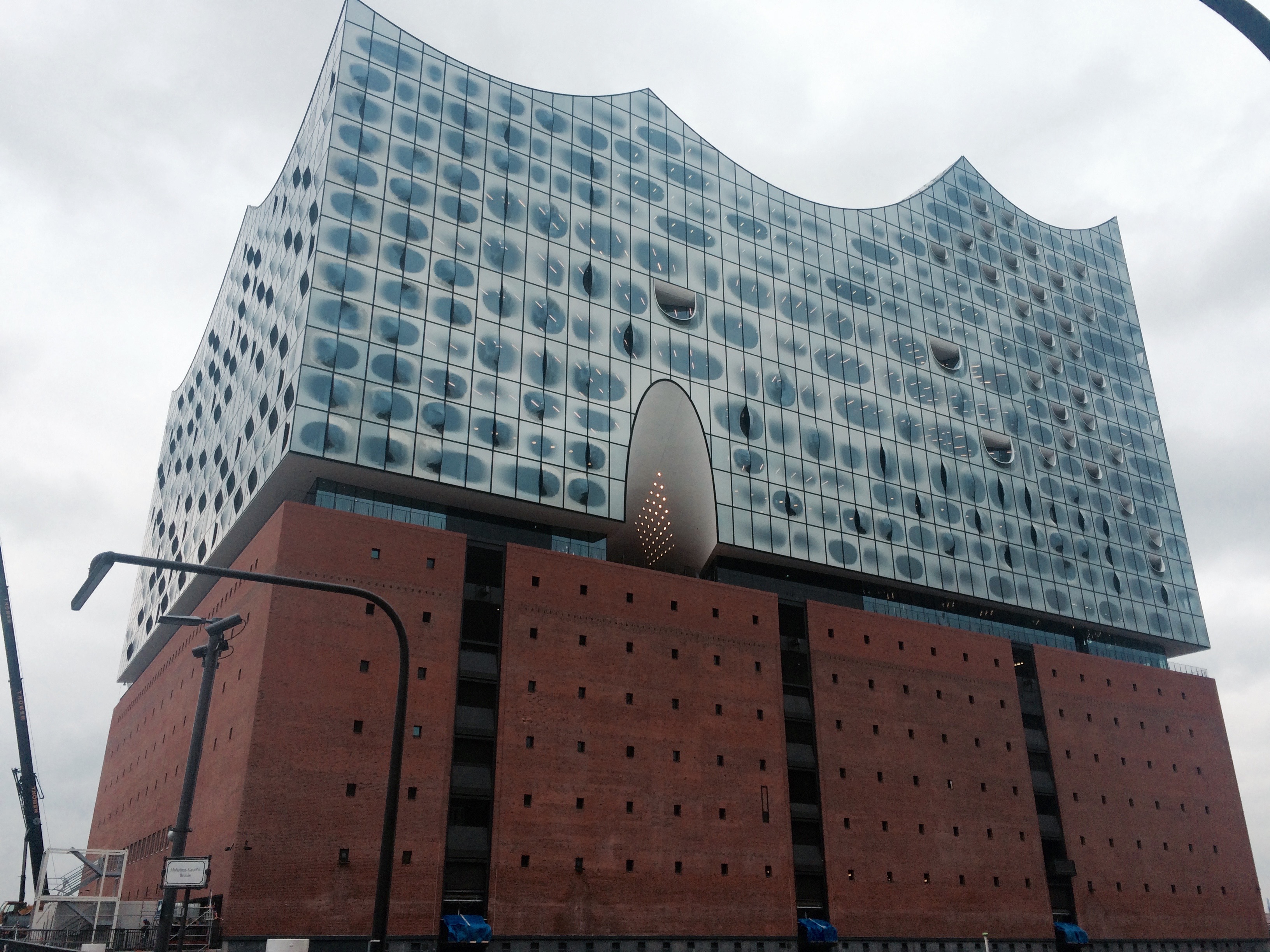 Every metropolis has this building, it costs a huge amount of money but is never finished. Hamburg has that one too, Elbe Philharmonic Hall. The building that stirs up different feelings, some say it's magnificent others think it's grotesque. So again it depends on your personal perspective.
The Speicherstadt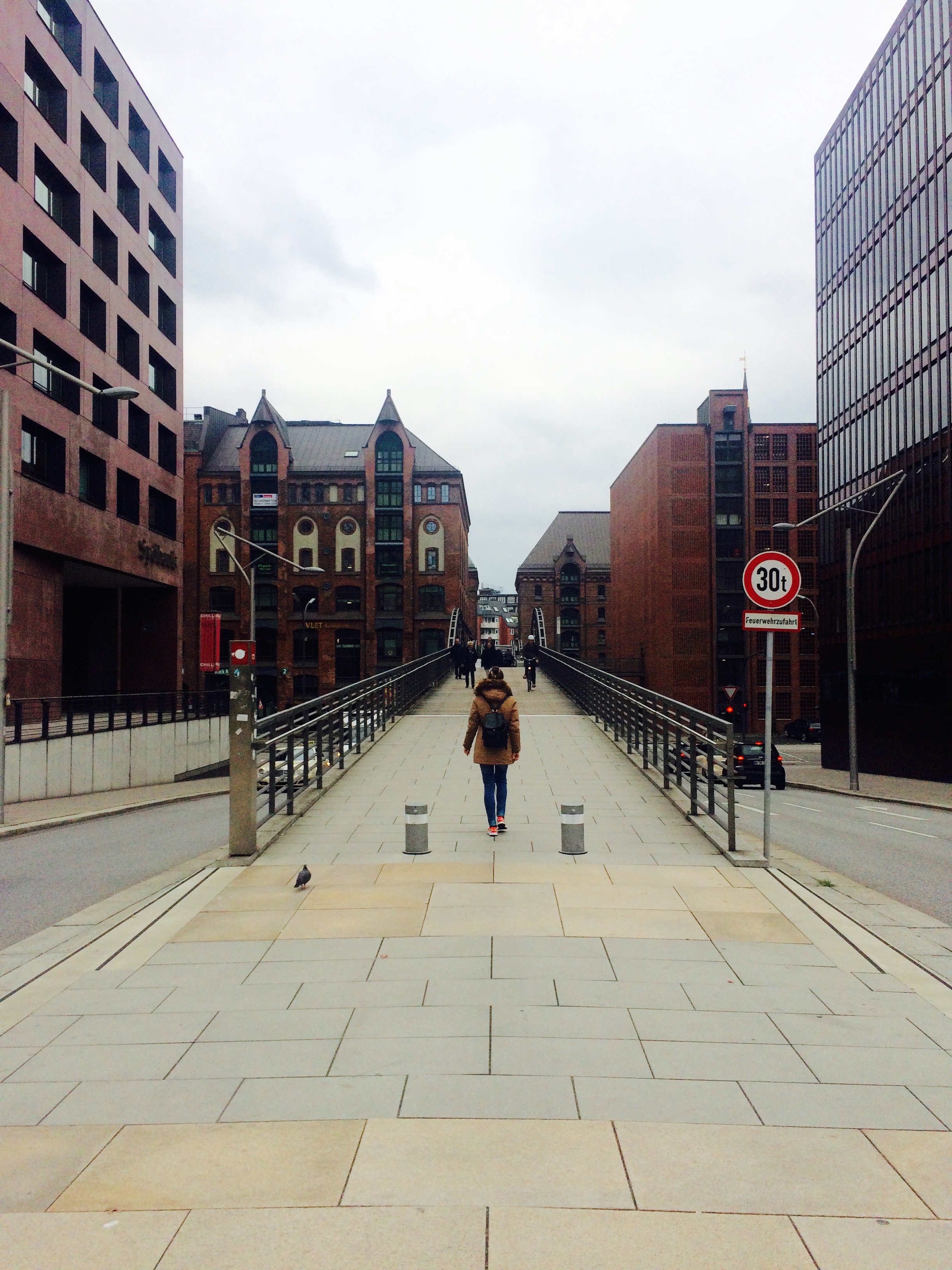 Finish your walk with exploring the streets of "Speicherstadt", the old version of the harbour with it's neo-Gothic architecture and Hamburg's beloved red bricks. Absorb Hamburg's maritime spirit and visit Hamburg's museum "Miniature Wunderland", which will present you with a mini version of the world!
Hidden Gems in Hamburg
If you are searching for the best bars in Hamburg you should visit legendary Zwick Bar in Pöseldorf. It's an authentic Rock'n Roll pub, where two worlds are clashing with each other to create a perfect match. The pub is in a fancy area with magnificent architecture, that's why you will meat plenty of rich prigs. But don't judge the place immediately, Hamburg is full of rich supercilious oafs anyway. Nevertheless in Zwick you will also see Harley Davidson people or other suspicious creatures. Sounds bizarre but believe me you will be infatuated with the shady atmosphere, great rock music, chatty people and of course simple pub drinks!
If you would like to go to the club then visit the small and cozy Club Du Nord, just a stone's throw away of the Milchstraße.
Best Bars in Hamburg
Hidden or secret classic bar Le Lion's Bar de Paris, one of the stand out cocktail bars in Germany. You can't see it from the outside, you need to ring the bell and wait until you will be allowed to enter the chamber. The sophisticated ambience, tiny room and dimmed lights will make you feel like a part of the special secret group.
My last advice would be to visit The Boilerman Bar in the fancy Eppendorf district. It's  a very small cozy whisky bar, where you can try various amazing cocktails, have a chat with the barman and for a change smoke IN the bar! Prost, Hamburch!