I was surprised to discover that Athens has changed a lot in the last couple of years. Looks like, the economic crisis has brought many new ideas to the young people. And the food culture experienced a great modernisation and since my last trip to Athens, it officially became my top food destination.
Actually breakfast and brunch concepts were not popular in Greece a few years ago, but now it has become a new trend for young and old. Nevertheless Greece is famous for it's laid back lifestyle so there is no particular time for opening hours. It means most of the places serve breakfast and especially brunch, all day long! It's ideal who is visiting Athens for holidays, no stress, you don't have to wake up early!
Here you will find the 10 best breakfast and brunch places in Athens, all of them located in the centre or within walking distance. Let me know in the comments which one is your favourite!
1. Bel Rey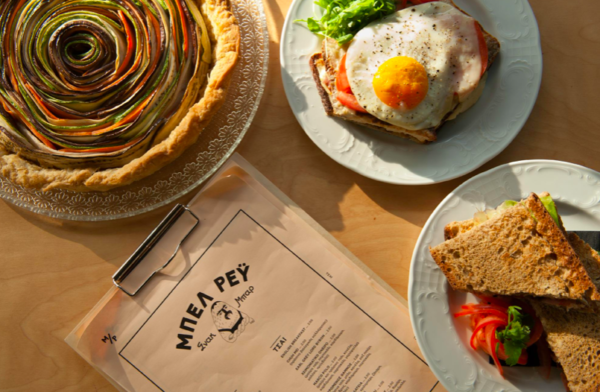 Bel Ray is one of the places that locals like to go for brunch. It's situated in the wonderful neighbourhood, Koukaki. Interesting fact about this place, it used to be an old car garage, afterwards it was transformed into a trendy, chic snack & cafe-bar. The interior design is definitely Instagram-worthy but the beverages served by the excellent staff are even better. Huge breakfast-plates and of course vegan and vegetarian options available.
Location: Falirou 88, Koukaki
Opening hours: Daily from 10am to 2am.
2. Momo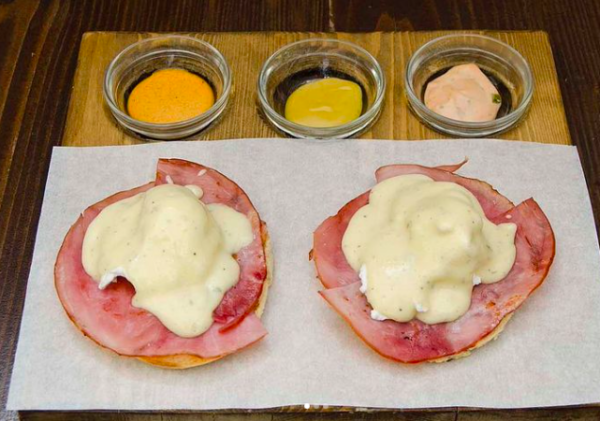 Another popular and modern haunt in Athens, Momo. It is located in the area of Kallithea, close to the centre and open daily. It will amaze you with it's cool industrial-style interior and special brunch menu available every Sunday from 12 am. The menu is varied; try the sandwiches, the tasty hot dogs, paella and the burgers. In spring and summer you can enjoy dishes in the garden.
Location: Sapfous 95, Kyprou Square, Kallithea
Opening hours: Daily from 9am to 2am.
3. Beauty killed the Beast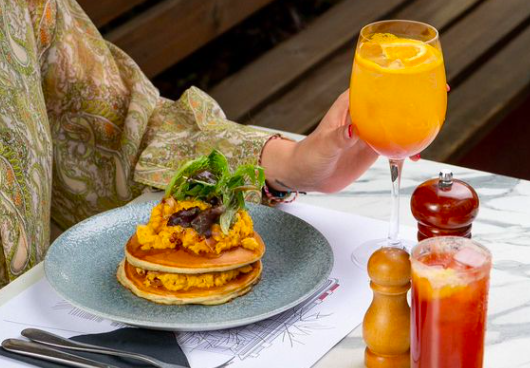 Beauty killed the Beast is another wonderful café located in trendy area of Keramikos/Metaxourgeio. It's situated in a 30's old house and offers a cozy interior design and of course delicious brunches. Taste their "shakshuka", a plate of eggs in oriental tomato sauce with spices and feta cheese served with bread and baked traditional cheese from the island of Lesbos. Or how about a playful option: The savory rainbow pancakes with eggs and "apaki" (three different pancakes with sweet potato, spinach and beetroot, served with Greek cheese "mastello" and traditional greek smoked ham "apaki").
Location: Paramithias 14, Keramikos
Opening hours: Daily from 10am to 3am.
4. The Underdog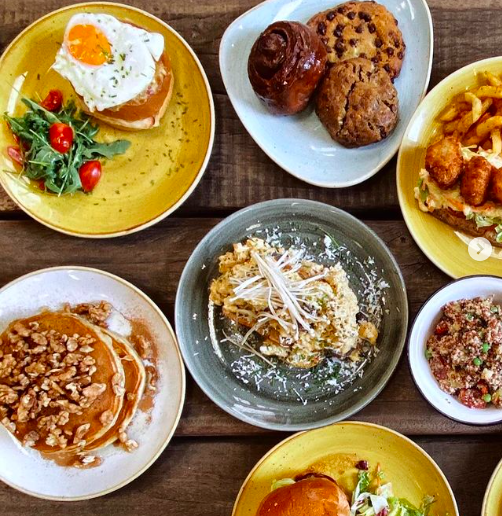 If you happen to be in the beautiful area of Thissio then visit the Underdog. Take a seat outside in the courtyard and relish your breakfast or brunch in a cool atmosphere. The menu offers a great variety of tasty brunch options like omelettes, eggs Benedict and huge portions of American pancakes! Craving for Greek cuisine? Don't hesitate to try the Greek style Burrito, with cherry tomatoes, cucumber, green pepper, olives, feta cheese, oregano and Greek yogurt. There are also numerous coffees to choose from, including an Irish coffee flight.
Location: Iraklidon 8, Thissio
Opening hours: Daily from 8am to 7pm.
5. Odori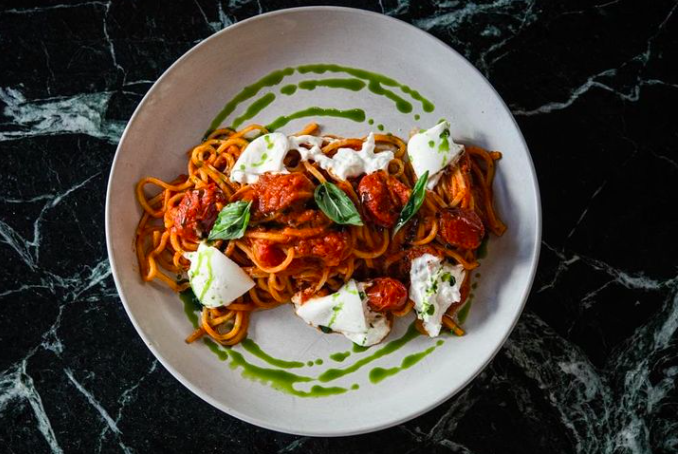 Odori offers a lovely outdoor quiet area. This place is famous for serving the best authentic Italian pizza in the Athens. Of course there are other great choices for brunch. Desserts are also very tasty. All in one this is truly a gem in the city centre and I recommend you pay them a visit.
Location: Skouleniou 2, Athens
Opening hours: Daily from 9am to 2am. Brunch is being served until 2pm.
6. Dirty Manh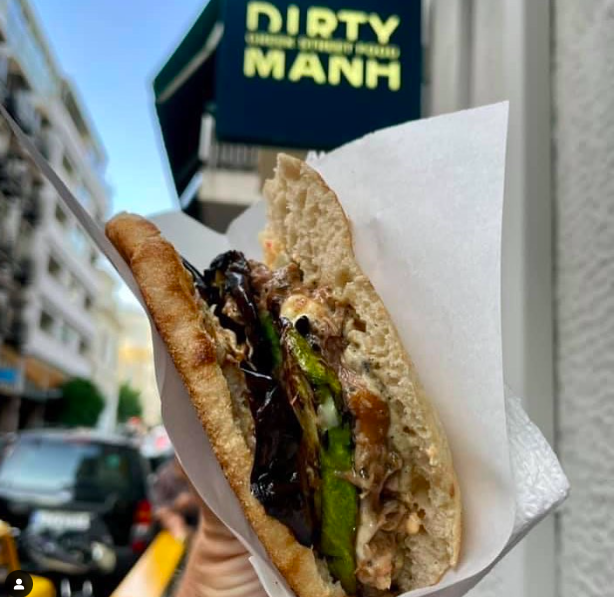 I need to admit, Dirty Manh was one of the best Greek street foods that I've ever tried! and not only in Athens! Nothing dirty about this sumptuous street food served at the counter or take away by the charming young owners. The Greek salad is beyond your taste buds' imagination with the freshest ingredients and a fantastic dressing. The portions are also very generous. I've tried 3 different vegetarian options of pita and they were all so good! Being just 3 days in Athens, we ate there twice!
Location: Dimitrakopoulou 5 , Athens
Opening hours: Daily from 1:30 pm to 11 pm.
7. 7 Cactus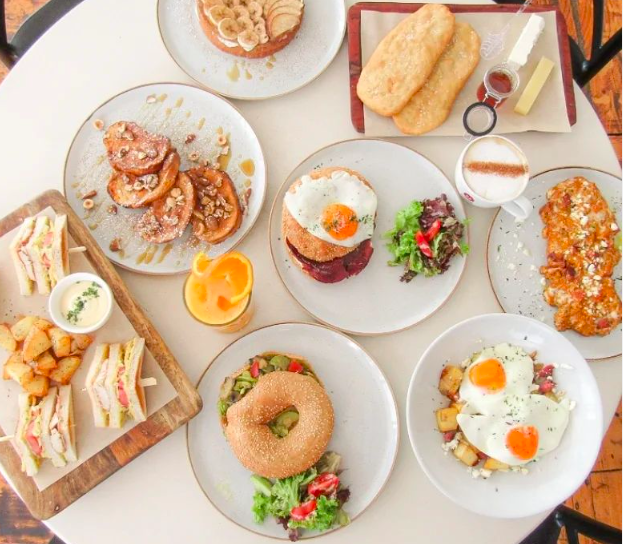 7 Cactus is another gem in the area of Koukaki, close to main tourist attractions like the Acropolis museum. In this small cafe you can find delicious breakfast dishes with a Greek twist. The products are from all over Greece and all very fresh. One of the examples is the Mani breakfast with traditional "lalagites", feta cheese, honey, "graviera" cheese, a small salad and homemade fig marmalade.
Location: Dimitrakopoulou 7, Koukaki
Opening hours: Mon-Fri 8am-5pm, Sat-Sun 8am-6pm.
8. Zampano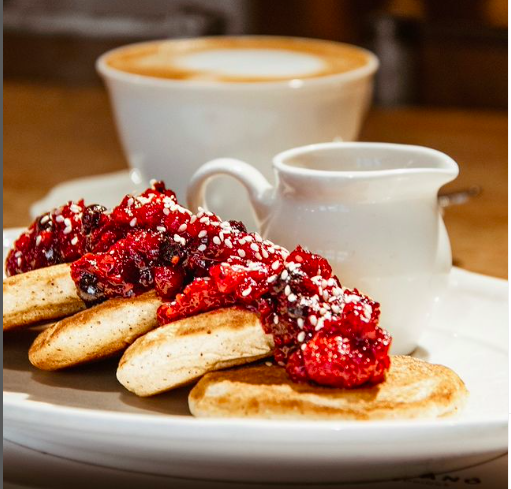 Zampano takes it's name from Fellini's tragi-comic hero in "La Strada" a wandering street performer and a reckless lover. It is situated in a neoclassical building in the vivid and cultural area of Psyrri. The restaurant is nicely decorated with an elegant interior design and it gives you a feeling of tranquillity. Expect to taste excellent greek cuisine and moreover big portions. For brunch you can try twisted homemade pie with feta cheese, honey and sesame, with typical Greek flavours. The menu offers lots of different choices so you will definitely find something for yourself even if you prefer vegetarian, vegan or gluten free meals.
Location: Sarri 16, Psyrri
Opening hours: Daily except Monday from 8am till 1am.
9. Novak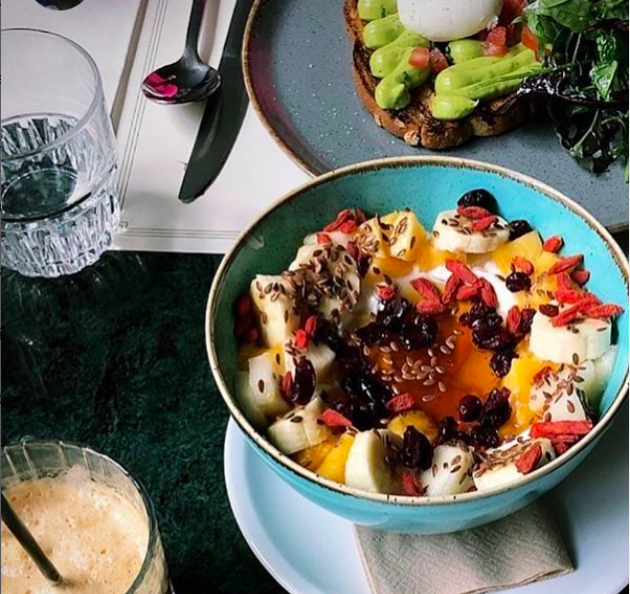 Novak is an absolute must visit in Athens! With it's modern ambiance containing an industrial design and comfortable green velvet sofas, you will instantly feel like you are somewhere in a metropolitan. The food is tasty and the service is absolutely impeccable. When you order brunch don't hesitate to choose something that comes with bread, since they make it themselves and it's fresh out of the oven!
Location: Aggelou Piri 6, Athens
Opening hours: Daily from 9am to 2am.
10. IT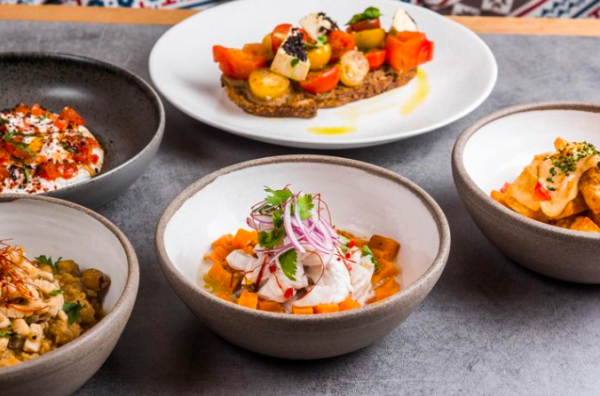 You're spoiled for excellent brunch options in fancy Kolonaki. Kolonaki is the neighbourhood where the elite of the Greek capital used to live before many of them decided to move out to the suburbs. Here you can find so many modern cafés and restaurants, one of them is IT. Comfort and healthy eating go hand in hand here; so you've got all the best of breakfast or brunch covered. You can start your day light with an egg white omelette with spinach, peppers and coconut oil. Or go for something hearty like avocado toast with a bio egg, some haloumi cheese and Cyprus smoked pork. Top tip: definitely taste their spinach dip with artichoke and crumbled pita, it goes well with anything!
Location: 29 Skoufa, Kolonaki, Athens
Opening hours: Daily from 9am to 11pm.