New Zealand is one of the best countries to experience an unforgettable road trip. It offers breathtaking landscapes, dynamic Maori culture, amazing national parks and mesmerising lakes. Here is a New Zealand South Island itinerary for 10 days including important things that you can't miss in New Zealand on your road trip. Don't forget to check Important Things to Know Before Travelling to New Zealand.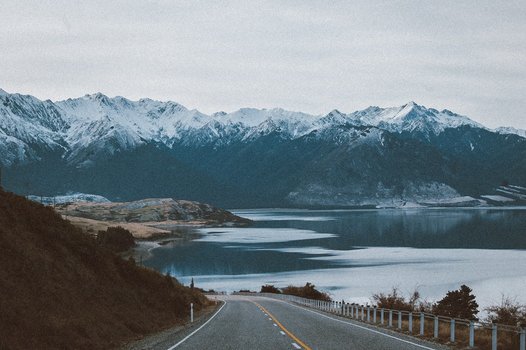 From Christchurch to Queenstown Itinerary
The best way to explore New Zealand south island's attractions is to start your road trip from Christchurch. You can hire a campervan and sleep under the open sky or drive between locations with the possibility to book accommodation for an overnight. Furthermore you can also plan an easy and flexible bus tour with Kiwi Experience. Either way you will be able to visit the best places of the South Island and to have the best time in New Zealand.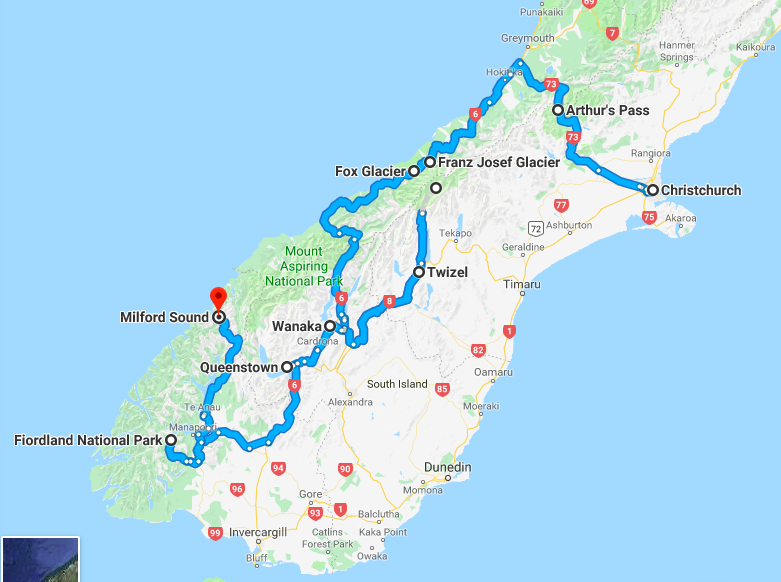 The official name of the South Island is Te Waipounamu, which is Maori for "the greenstone waters". It has been also nicknamed the "mainland" because it's 32% bigger than the North Island. Nevertheless only 23% of the whole New Zealand population are inhabitants of this area. It's also the South West New Zealand World Heritage site, which is internationally recognised by UNESCO World Heritage.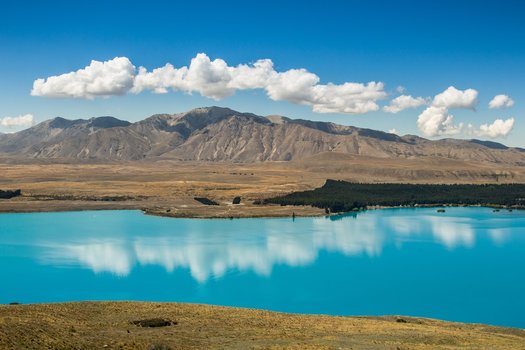 Best Season to visit New Zealand South Island
The seasons in New Zealand are the opposite to the well-known seasons in the Northern Hemisphere but the same to Australia. New Zealand's climate is variable and it can happen to you that you will experience all 4 seasons in one day. I would suggest to visit South Island during the Spring (September to November) or Summer (December to February). Summer time is much busier with tourists though.
New Zealand South Island Highlights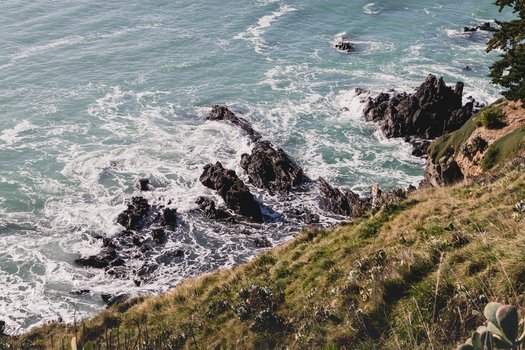 Day 1: Spend a Day in Christchurch
Christchurch is the largest city on the South Island of New Zealand. It has nearly 400.000 Kiwis. It also has a compact size so you can see the attractions in a single day.
You can explore the city in the historical, well- restored Christchurch tramway.
See the Cardboard Cathedral that was build from cardboard tubes after the earthquakes in 2011.
See the "185 Empty White Chairs" – memorial to the quake victims
Visit free Canerbury Museum with interesting galleries dedicated to Maori culture and natural history.
Must visit in Christchurch is the Botanic Garden that is right behind the Museum.
Enjoy the view of Christchurch from the Gondola cable car
Where to eat in Christchurch
If you are searching for something extraordinary then definitely visit

King of Snake

. The whole restaurant resembles a movie set and not just a fine-dining restaurant.

There are more and more people who are turning to vegetarianism and more aware of planet Earth. These ones should doubtlessly visit

the Lotus-Heart

. Here you will taste locally and organically sourced dishes.

If you are searching for a cheap treat, visit No Meat Burger at Lower 9th Diner, 89 Lichfield St, Christchurch Central. Here you can taste various burgers for the price of $10 and under.
Day 2: Arthur's Pass National Park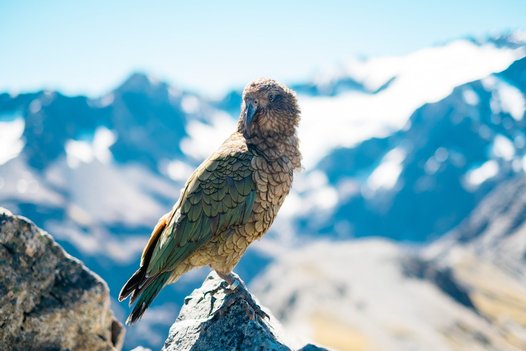 Just a two hours drive away from Christchurch you can reach magnificent Arthur's Pass National Park with it's highest pass across the Southern Alps. It's another spectacular thing not to miss in New Zealand. Arthur's Pass National Park is famous for having a landscape of two halves.
Arthurs Pass Best Tracks
There are different walking tracks but I would suggest you to take "The Arthur's Pass Walking Track". Within 3 hours you will observe stunning views, diverse alpine vegetation, waterfalls and beautiful birds.
Where to stay
There are various accommodations and hostels in Arthurs Village but I would suggest to book a room on Airbnb especially if you are travelling in a group. There are many amazing houses for a low price.
Day 3: Franz Josef Glacier & Fox Glacier (3h drive)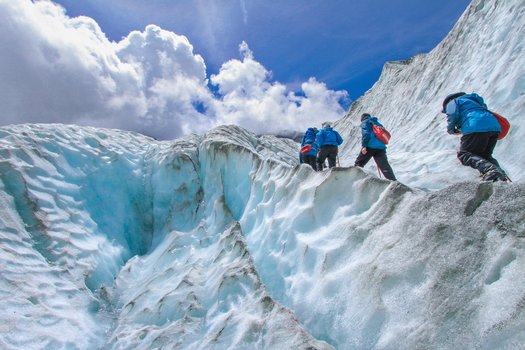 More great New Zealand South Island activities are helicopter ride or a guided ice walk to the famous rivers of ice, Franz Joseph Glacier and Fox Glacier. Both are jaw-droppingly beautiful and also part of the spectacular World Heritage Area. You will be able to see amazing rainforests, waterfalls and lakes. It's also a great place to do a skydive and experience the view from a slightly different perspective.
If you don't want to book any tours to the glaciers but drive to the location then it's possible to visit both areas in one day. Otherwise Franz Joseph Glacier tour is much more popular and offers designated tracks for all levels of experienced hikers. Nevertheless it's steeper than Fox Glacier and groups tend to be bigger. Both glaciers are breathtakingly stunning and offer amazing natural attractions. It just depends if you prefer the secure guided walk tour or the more adventurous and off the beaten path experience.
Day 4: Twizel & Aoraki / Mount Cook National Park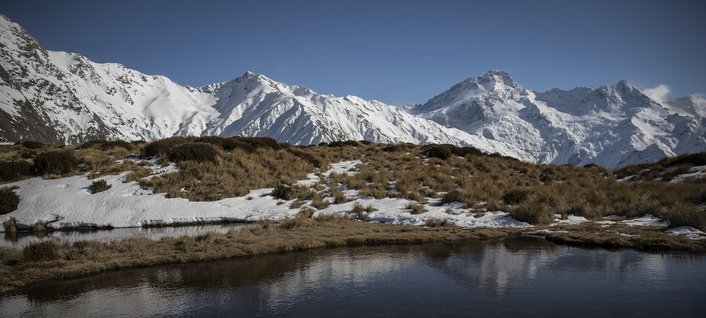 Aoraki / Mount Cook National Park is New Zealand South Island must do because it's the highest Mountain in NZ which lies within a beautiful park. Aoraki is a UNESCO World Heritage and means "Cloud Piercer". There are plenty of adventurous and interesting things to do. You can stay over night in Twizel.
What to do at Aoraki / Mount Cook
Hooker Valley Track – For those who are beginners in hiking it's an amazing opportunity to enjoy an easy but scenic route. The track is flat and ends up at the mesmerising Hooker Lake.
Blue Lakes and Tasman Glacier – Also amazing and easy tracks,
Lake Pukaki – quiet lake that is known for it's Lupin flowers blooming during the spring time.
Lake Tekapo – famous Alpine lake in New Zealand which is very famous among tourists. It's surrounded by various cafes and restaurants.
Church of Good Shepherd at Lake Tekapo – it's a landmark of Lake Tekapo
Day 5: Wanaka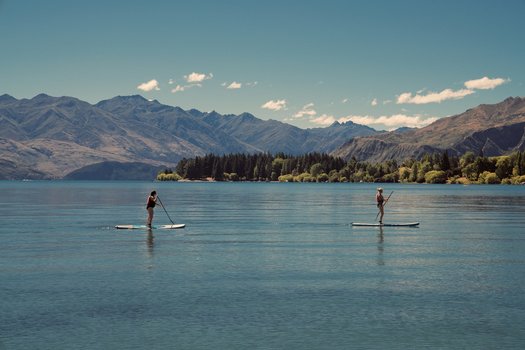 Wanaka is a small city located on New Zealand's South Island which is surrounded by various great highlights that you can't miss on your road trip. It's a great place to locate yourself for a night and to explore nearby attractions.
What to do in Wanaka
Lake Wanaka – You will find the lake right in the town and it's New Zealand's fourth largest lake which is more than 300m deep.
Roys Peak – it's a mountain in New Zealand that is just 6km away from Wanaka. The Instagram-famous track starts at the Roys Peak Track car park on the Mount Aspiring Road. It will take around 5-6 hours finishing the hike with breathtaking views over Lake Wanaka and Mount Aspiring.
Rob Roy Glacier Track at Mount Aspiring – Is another most-loved half-day track which is one hour away from Wanaka. It's also a very beautiful and easy hike.
Mount Iron Walk – it's one of the most popular short walks in Wanaka that offers a beautiful panoramic view.
Day 6-7: Queenstown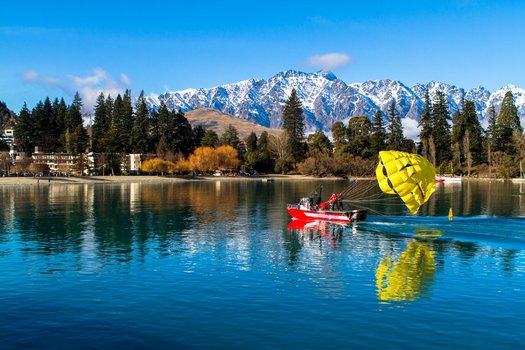 If you are searching for the best places to visit on the South Island of New Zealand then Queenstown should be on your bucket list. It's a vibrant and scenic town that has various activities for every taste. If you'r up to experience some adrenalin rush then you can go for bungy-jumping, canyon swinging or wild-water rafting.
What to do in Queenstown
Hiking to the summit of Ben Lomond – it's a one day hike over the attractive mountain Ben Lomond with a hight of 1748metres. There are two options to reach the peak: Take the scenic ride on the Skyline Gondola or you can hike from Queenstown. There are 3 places to start the hike: from the end of Thompson Street, from the One Mile Power House on the road to Fernhill or from a track that begins near the gondola terminal.
Glenorchy – it's a little but spectacular town which is just a 45-minute drive away from Queenstown. It's surrounded by snow-capped mountains, crystal clear lakes and national parks. It's famous for it's multi-day hikes including the Routeburn Track, one of New Zealand's Great Walks.
Bobs Cove – a mere 15-minute drive away from Queenstown, the short walk track through native bush offers a stunning cove with a view over the turquoise Lake Wakatipu.
Where to eat in Queenstown – Try popular burgers at Fergburger, delicious pizza at Winnies and pasta at The Cow.
Day 8-10: Fiordland National Park & Milford Sound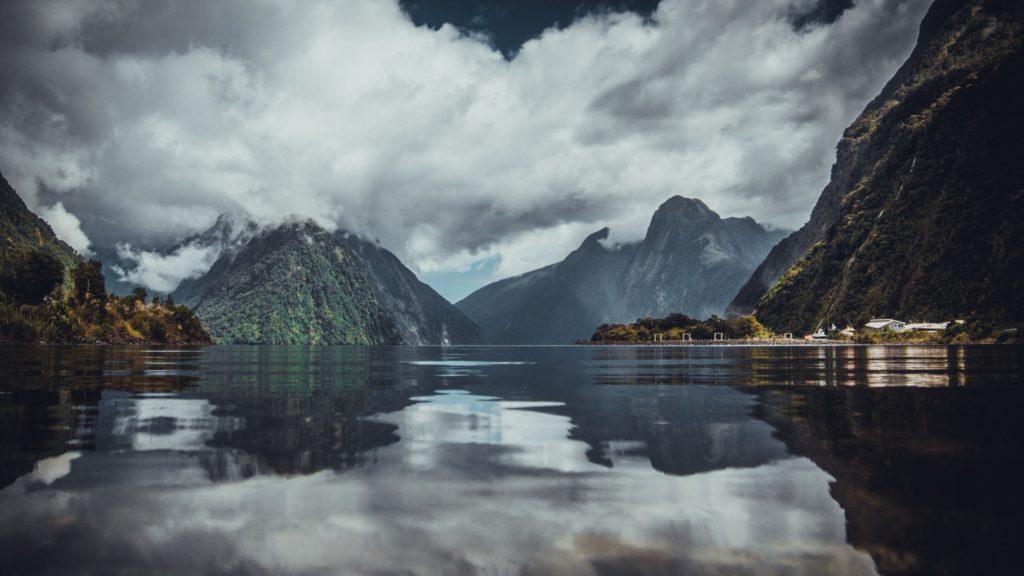 Fiordland National Park is a 2-hour drive away from Queenstown and it's one of the most famous sights of New Zealand. It's also part of Te Wahipounamu and is a UNESCO World Heritage site. You will experience breathtaking scenery over a vast landscape, unique wildlife, marvellous marine scenes and a world-famous Great Walk. The most convenient way to explore the best of Fiordland National Park is to stay in Te Anau.
What to do at Fiordland National Park
Lake Marian Hike – the duration of this awesome hike is around 3-4 hours. The track is very beautiful but it can get rocky and muddy especially if there has been recent rain. During your hike you will see Like Marian surrounded by snow covered mountains.
Gertrude Saddle – if you like challenging hiking routes and you are an experienced one you can try to conquer the Gertrude Saddle. In the end you will be rewarded with an overlook of Milford Sound from the top of the saddle. This hike will take around 4-6 hours.
Key Summit – it's another popular hiking track that will take you only 3 hours.
Milford Sound Cruise – it's a different way to experience the fiord in it's glory from the water.
Kayak Milford Sound – it's a cool and adventurous way to see the beauty of the area by kayaking. You can also come closer to the waterfalls.
Visit Te Anau Glowworm Caves – that's a great way to experience a mysterious underground world with the luminous light of numerous glowworms. Definitely an unforgettable experience.
The Chasm Walk – it's a short but impressive walk with powerful waterfalls.