The Maldives is the perfect surfing holiday destination. The best time to surf Maldives is from April until October on the island Thulusdhoo. It's a beautiful quiet island with white sandy beaches, turquoise water, an amazing aquatic life and ideal spot to learn surfing for beginners. The Island is located just 28 km north of Male, which you can reach easily by speed boat or even the public ferry. It is the capital of the Kaafu Atoll with a population of over 1400 people, mainly consisting of Muslims. That's why alcohol is strictly prohibited on the island. Ideal to detox your body!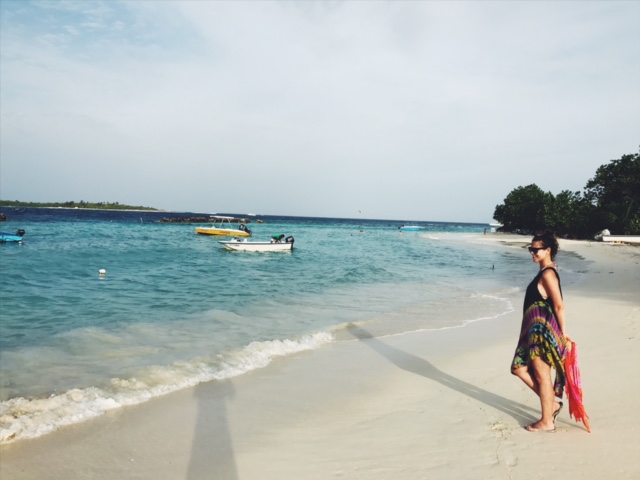 The great Maldives island Thulusdhoo
Thulusdhoo  is especially popular between tourists because it's considered the best Maldivian surf. The coral reef surrounds the island and protects the crystal clear lagoon providing unlimited surfing conditions almost the whole year. The local surfers named this surfing spot "Coke" because of the Coca-Cola factory which was built here in the 80s. The island even offers Maldives surf camp.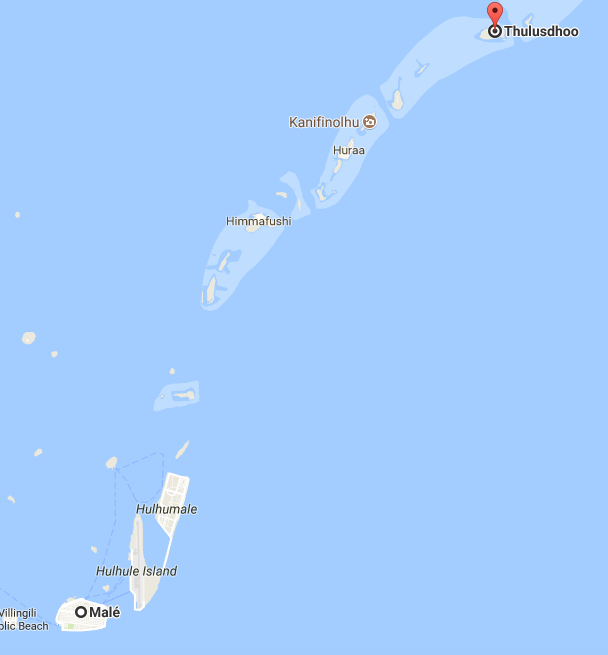 If you are planning your Maldives surf trip then Thulusdhoo is an ideal destination. It's not only a surfing paradise but it also offers plenty of various water and adventure sports. Just by walking along the shore you will discover exotic fish, rays and turtles. Some are even lucky enough to see dolphins from their hotel rooms. Snorkeling is one of the must does in Thulusdhoo if you want to explore reef with turtles, skates, sharks and other unusual underwater species. Additionally it has a good infrastructure: There are several grocery shops, a pharmacy and even a hospital.
Thulusdhoo is very a touristic spot that's why they love $USD$ here. Every guesthouse except it nevertheless if you go to the little shops to get some snacks or toiletries it's better to have Maldives' Rufiyaa in your wallet.
Transport to Thulusdhoo in Maldives
You can reach Thulusdhoo within 25 minutes from Male by speed boat.  The easiest way is to ask your guesthouse to organize it for you. It will cost you around $50.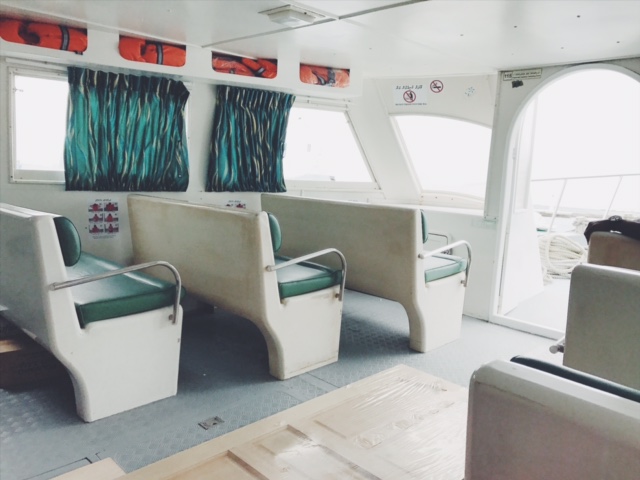 A Public ferry is available from Male at 15:30 every day, except Friday (To be sure ask your guesthouse because they love to change their schedules at Maldives). The ferry's name is Tharika-2 and it leaves from the jetty terminal between the fruit market and the presidential jetty on Male. Tickets cost $3 one way and it takes 1,5 hours to get to your dream destination.
Maldives Surf Resort & Guest house
Thulusdhoo offers various guesthouses where you can spend your memorable honeymoon or active surf vacation. We stayed at the modern Maldives surf resort located just next to the incredible crystal clear water with heavenly beaches, Canopus Retreat. It has 12 trendy rooms with lovely furniture, TV with cable channels if you get bored and of course the essential air conditioner. There is free Wi-Fi access throughout the property, which works pretty good considering the fact that Thulusdhoo is a small island in the middle of the Indian Ocean.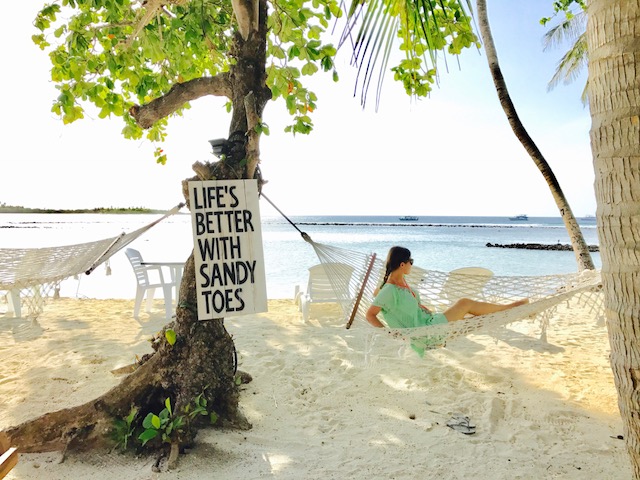 The hotel staff picked us up from the ferry terminal at Thulusdhoo and welcomed us with delicious fruity drinks at Canopus Retreat. We stayed 2 nights in a Standard Double Room and then moved to the Deluxe Double with Sea View. In my opinion you shouldn't try to save some pennies and get the room with the private balcony and gorgeous sea view. The Standard Double Room is not as cozy, doesn't have windows and is pretty cold at night because of the AC. It's fine if you want to stay for just few nights and then continue traveling but for a longer period the spacious Deluxe Double will be the best choice. You will immediately feel the perfect getaway vibes, especially if you are with your loved one. Tip from me; take your own toiletries with you, the guesthouse doesn't provide with any shampoos or hand soaps. Furthermore there is only one towel per guest.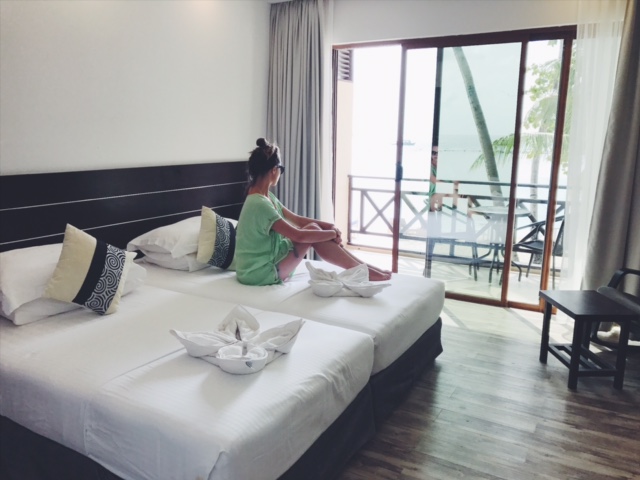 Food and service at Canopus Retreat
in Thulusdhoo
In the morning you don't need to think about breakfast because it's included in your booking. Meal servings are from 7:30-9am, you will be presented with a simple but lovely plate served with eggs, sausage, toasts, jam, butter and fruits. As a beverage you will get delicious fruity drink and coffee or tea.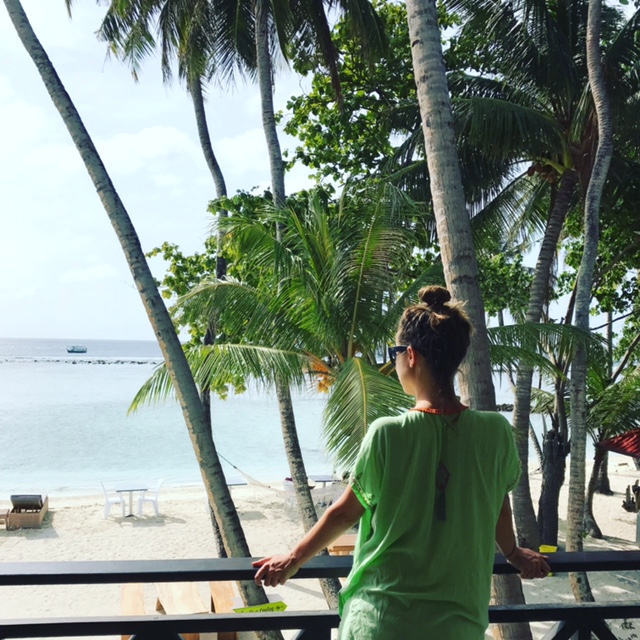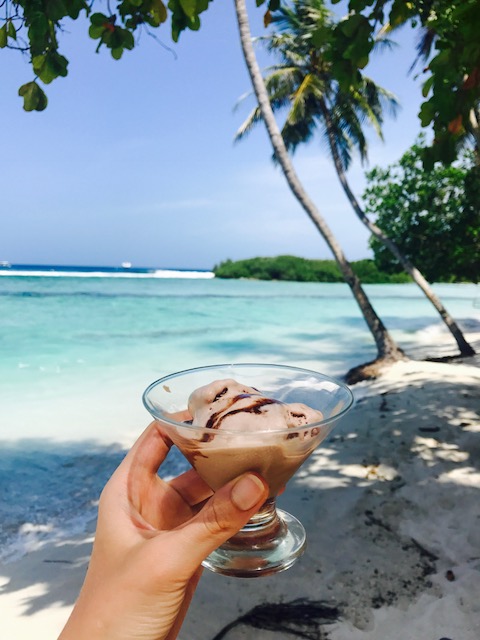 There is also an indoor and outdoor restaurant in this small guesthouse where you can enjoy lunch or dinner. The Canopus Retreat staff can even prepare a romantic dinner on the beach next to the calm water. The trick is that you never know what they will serve you because there is no menu. The only way to figure it out is to ask the staff. Sometimes it was complicated to make an order and we didn't always get the precise information on what was available. Nevertheless portions were very magnanimous and every meal was delicious. We were very happy to see pasta and fries again after consuming only rice and noodles for one week on the other island. Definitely taste the pasta with tomato sauce, tuna fillet and refreshing salad.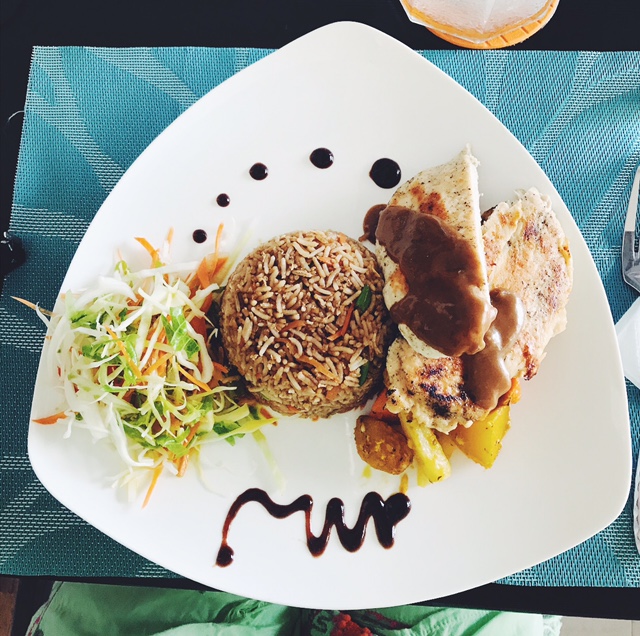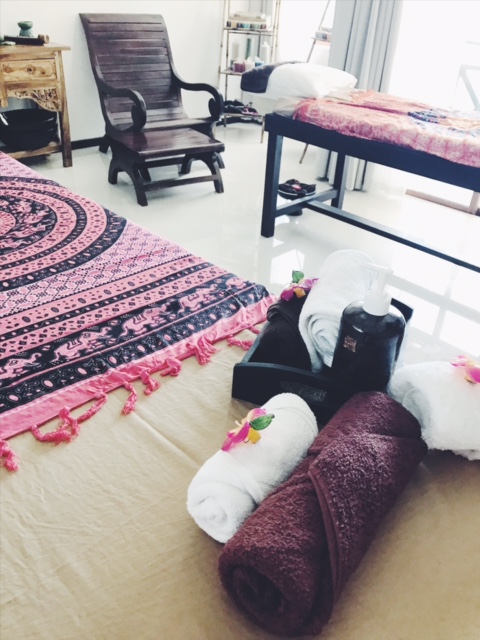 My personal highlight of Canopus Retreat is it's spa on the second floor. I was surprised when I went there and discovered the tranquil oasis with relaxing music and odor of essential oils. The room was spacious and decorated in a traditional but modern Indonesian style. It's possible to have a couples' massage or a private one. I experienced the private Traditional Massage for 60 minutes which I would highly recommend to everyone who wants to enjoy the deep relaxation of a full body massage. I was laying on the comfortable massage table next to the balcony enjoying an amazing colorful ocean view.
Water Activities in Thulusdhoo
There are various water activities in the area. As I already mentioned before snorkeling is must do in Thulusdhoo. You can get snorkeling equipment from Canopus Retreat and explore the calm bays full of reefs and exotic fish. We decided to book a proper snorkeling and sandbank trip to explore the deep underwater flora and fauna of the Maldives. Snorkeling is always fun wherever you go, you might even see peaceful sharks, manta rays and turtles. The sandbank looks as beautiful as you know it from all the spectacular Instagram pictures. The ideal location to immerse into the surreal Bounty advertisment and take a couple of new Facebook show-off photos. To keep us strong and wealthy the tour operator provided some sandwiches and drinks for us, to make our trip more enjoyable! The only tip from me make sure that the weather conditions are good and the ocean is calm. The whole adventure on the speed boat was not very pleasant for me. Furthermore our team of three couples was very scared on the way back because of the very strong wind and choppy waves.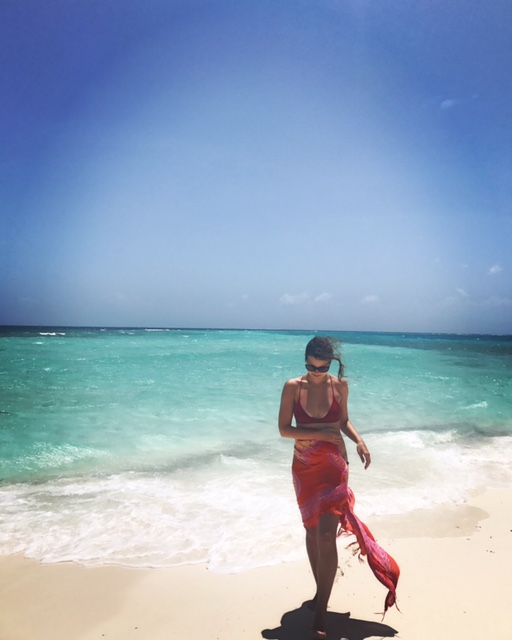 Adventure Sports
If you want something more than just swimming with a mask and a tube, you can try diving in Thulusdhoo. Canopus Retreat cooperates with Sea Retreats Dive and Sports Center located just next door to their guesthouse. They offer different diving opportunities and have good diving equipment for both beginners and advanced.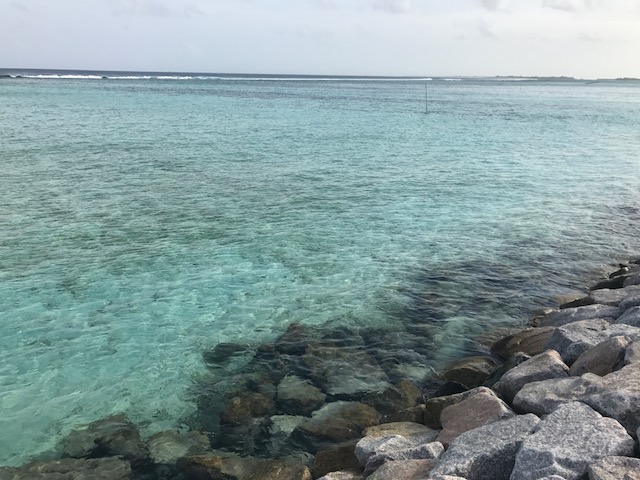 I was looking forward to experience kayaking on the magical turquoise waters of Thulusdhoo but unfortunately due to heavy rain and wind during our last day it was not possible. So maybe next time!
Read my article about 2 weeks in Sri Lanka to get inspired for the next trip!