We truly fell in love with Ottawa! The capital of Canada, is a beautiful and vibrant city that offers a wide range of activities for visitors. Whether you are interested in exploring the city's rich history, enjoying the local food scene, or taking part in outdoor adventures, Ottawa has something for everyone. In this article, I will highlight 21 of the best things to do in Ottawa, including tips on traveling from Toronto to Ottawa, the best time to visit, where to stay, and whether it is worth visiting.
I would also recommend to check out my articles about Toronto & Montreal.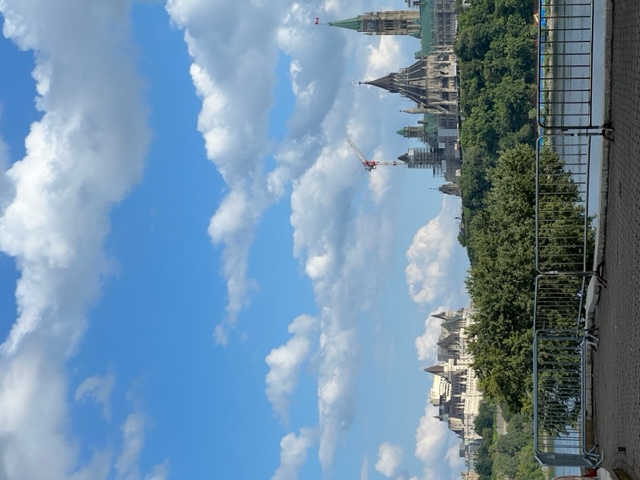 Is it Worth Visiting Ottawa?
Yes, it is definitely worth visiting Ottawa! We were surprised how much Ottawa has to offer! It was definitely one of our favourite cities in Canada since we were also travelling with the kid. The city has a rich history and culture, beautiful architecture, and a vibrant food and so many interesting things to discover. There are also many outdoor activities to enjoy, including hiking, biking, and skiing.
Traveling from Toronto to Ottawa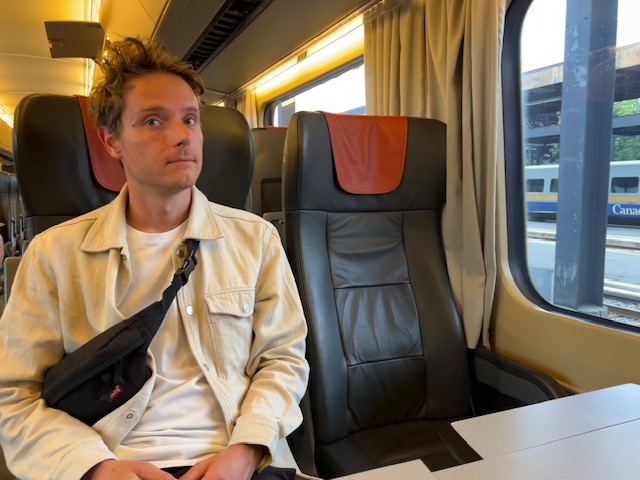 If you are traveling from Toronto to Ottawa, you have several options. You can take a flight, which takes about an hour, or you can take a train or bus, which takes about 4-5 hours. The train and bus options are more affordable. We truly enjoyed our train ride. The seats are spacious, there is a free wi-fi connection or you can just chat to the people who are travelling with you. Canadians are in general very friendly and open people who are eager to chat.
Best Time to Visit Ottawa
The best time to visit Ottawa is during the summer months, from June to August, when the weather is warm and there are many outdoor activities to enjoy. We travelled in in the end of August and it was not crowded at all. However, if you prefer cooler weather, you can visit in the spring or autumn. Autumn is a very beautiful season in Canada, when all trees are covered in colourful leaves and you can enjoy pumpkin spice latte in every coffee shop. Winter is also a great time to visit if you enjoy winter sports like skiing and ice skating.
Where to Stay in Ottawa
There are many places to stay in Ottawa, depending on your budget and preferences. Some of the best neighborhoods to stay in include:
Downtown: This is the heart of the city and is close to many of the major attractions, including Parliament Hill and the National Gallery of Canada.
ByWard Market: This is a trendy neighborhood with many restaurants, bars, and shops.
Westboro: This is a quieter neighborhood with many parks and outdoor spaces.
Best things to do & see in Ottawa
Hop on Hop off bus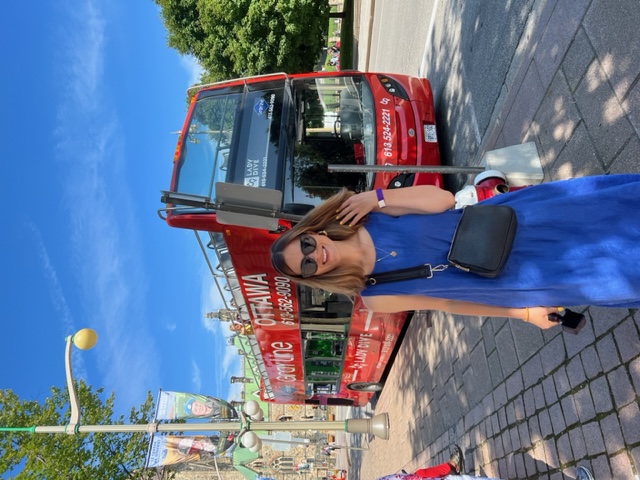 If you're looking for a convenient, informative, and scenic way to explore Ottawa, the hop-on hop-off bus is an excellent choice that ensures you won't miss a thing. On our first day we decided to get tickets online for the double decker bus and enjoy the city in a relaxed way.
We observed breathtaking views of iconic landmarks like Parliament Hill, the historic ByWard Market, and the stunning Rideau Canal. With this bus pass, we were able to get on and off at any of 15 stops scattered throughout Ottawa for 24 hours. And the guide was telling interesting facts about the city in English and French.
Visit the Canadian Museum of History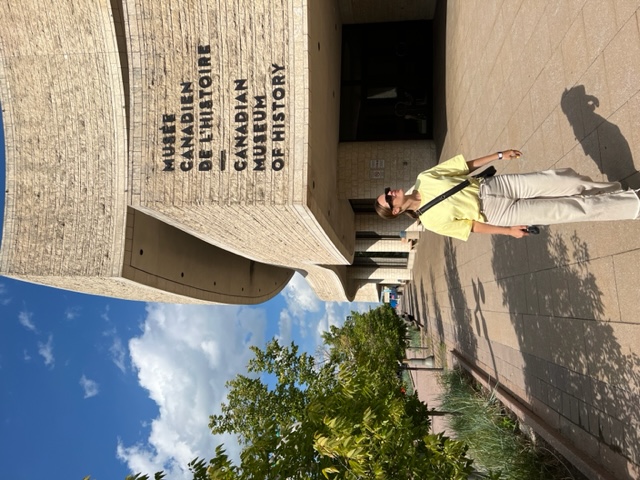 We decided to visit The Canadian Museum of History on one of our stops while taking hop on hop off bus. Because it's located across the Ottawa River in Gatineau, Quebec and not directly in the city centre. This is one of the most popular museums in Canada and is a great place to learn about the country's history and culture. I would recommend to visit the museum in the first part of the day so you have enough time to immerse into the history of Canada. Believe me, it's truly captivating!
The museum is a great place for the whole family. It offers vast collection of artifacts, interactive exhibits, and multimedia presentations covers topics ranging from Indigenous cultures and early European exploration to Canada's role in both World Wars and its multicultural identity. Moreover, the museum's iconic architecture, with its stunning use of glass and wood, provides a visually fascinating experience, making it a destination in its own right. There is even an interactive exhibit for the kids of all ages.
Rideau Canal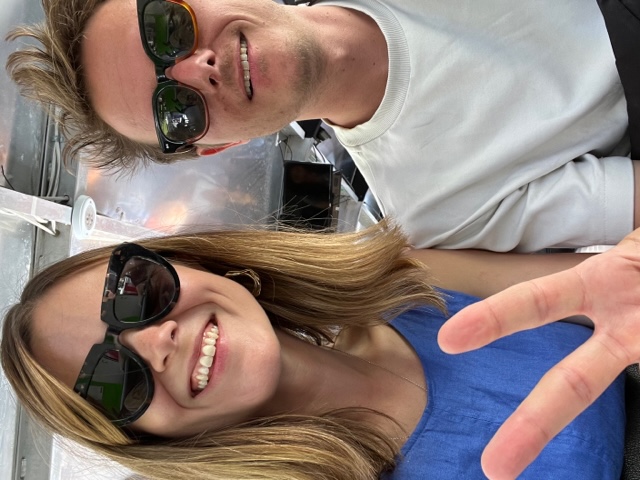 The Rideau Canal is an iconic waterway in Ottawa, and one of the best ways to experience it's beauty and history is by taking an EKeau boat tour. EKeau offers a unique and eco-friendly way to explore this UNESCO World Heritage Site. The tour takes you along the scenic canal, providing you with breathtaking views of the city and its landmarks, including Parliament Hill and the historic ByWard Market.
We were positively surprised to find out that EKeau is electric and solar-powered boats, which are not only environmentally friendly but also provide a peaceful and tranquil experience as they glide silently through the water. You can relax and take in the picturesque surroundings while learning about the canal's fascinating history and it's role in shaping Ottawa.
Moreover the tour guides share engaging stories and insights about the canal's significance, making it an educational and enjoyable experience!
ByWard Market
ByWard Market, located in the heart of Ottawa, is a historic destination that encapsulates the city's dynamic culinary and cultural scene. This bustling marketplace, one of the oldest and largest in Canada, offers an array of fresh produce, artisan goods, gourmet foods, and eclectic shops. But it's not just a hub for shopping; ByWard Market is a cultural melting pot, where visitors can savor diverse cuisine at its numerous restaurants, cafes, and food stalls, or explore the lively nightlife with its bars and entertainment venues.
You can savor the market's fantastic blend of tastes, on the 2.5-hour tour with an experienced guide. Prebook online since it's a very popular tour!
Join "Ottawa Walking Tours"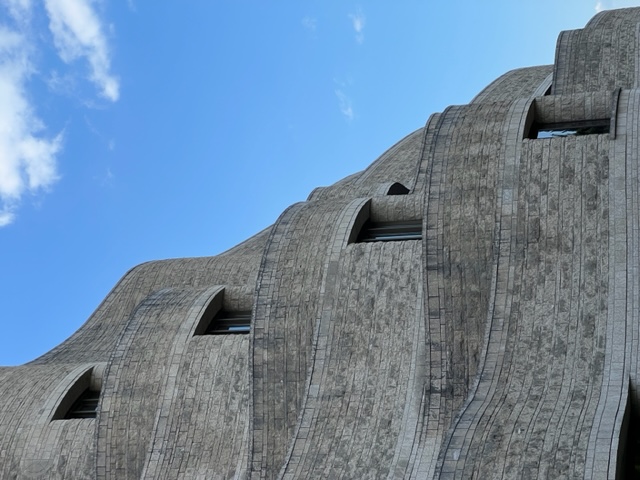 We love walking tours when locals can tell us more about the city. So we decided to join "Ottawa Walking Tours" to discover citie's history, culture, and hidden gems. Our tour guide was Craig, who was born in Ottawa. Which meant he could tell us A LOT about the development of the city but also about the great and additionally not so great sides of Ottawa. I believe it's the best way to get to know the city from the local's perspective.
For example we've learned that Ottawa is a home of the biggest tulip festival in the world. This festival commemorates the sacrifice of over 7,500 Canadian soldiers who died during the liberation of the Netherlands during World War II. Tulips were gifted to Canada in thanks from Netherlands.
Additionally, the walking tour offers more engaging experience compared to traditional sightseeing. We had the chance to explore iconic landmarks like Parliament Hill, ByWard Market, and the historic architecture up close, while Craig shared intriguing anecdotes and facts. It's an opportunity to appreciate the city's details and nuances.
Moreover, "Ottawa Walking Tours" often provides thematic tours, allowing you to choose one that aligns with your interests, whether it's history, art, or food. You can tailor your experience to your preferences, making it a personalized adventure.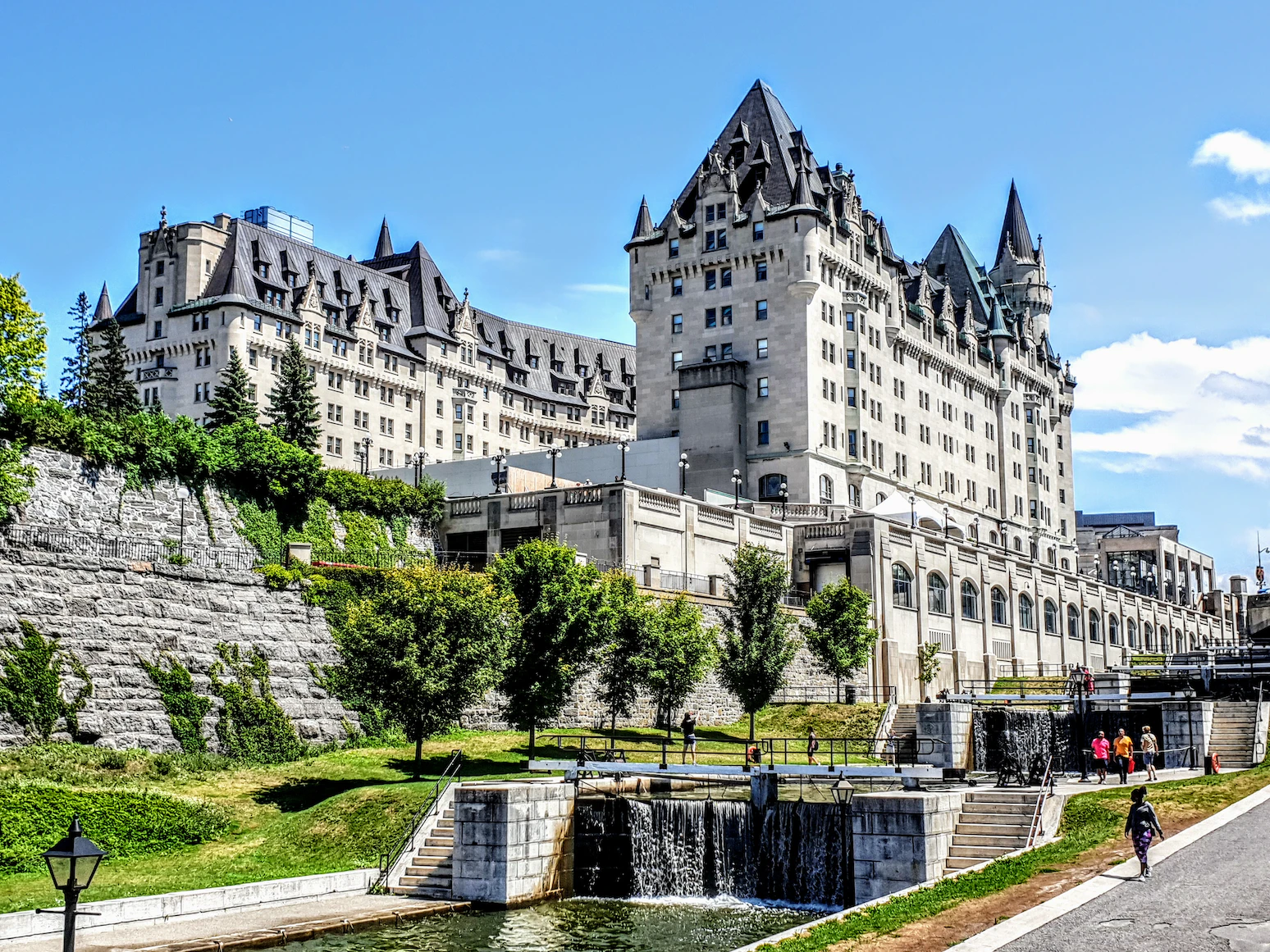 Visit the Ottawa Art Gallery
The Ottawa Art Gallery, situated in the heart of Canada's capital, is a cultural gem that beckons art enthusiasts. This institution serves as a hub for contemporary and Indigenous art, featuring a diverse collection that showcases the talent and creativity of local artists. The gallery's thoughtfully curated exhibitions offer a glimpse into Ottawa's rich artistic tapestry, allowing you to explore an array of visual expressions, from painting and sculpture to multimedia installations. I was very upset that we couldn't visit it due to the lack of time. So learn from my mistakes and definitely find time to visit it!
Visit the National Arts Centre
The National Arts Centre, perched on the banks of the Rideau Canal, is a cultural cornerstone in Ottawa that invites patrons to partake in a world of performing arts. This elegant venue showcases a wide spectrum of artistic endeavors, from stirring ballet performances and captivating theatrical productions to symphonic orchestras and contemporary music concerts.
The National Arts Centre is a place where the magic of live performances comes to life, offering audiences the opportunity to be swept away by the talent and creativity of artists from Canada and around the world. The center's role in fostering artistic expression and cultural exchange has made it a vital part of Ottawa's cultural landscape, providing a platform for both emerging talents and established artists to share their artistry with the city's residents and visitors.
Bytown Museum
First, the museum is located in a historic building that was once a commissariat for the construction of the Rideau Canal, and it provides a fascinating glimpse into Ottawa's early history. It's an opportunity to step back in time and learn about the challenges and triumphs of the laborers who built the canal, which is now a UNESCO World Heritage Site.
Second, the Bytown Museum's exhibits are thoughtfully curated to showcase the city's evolution from a lumber town known as Bytown to the modern capital of Canada. The museum's collection includes artifacts, photographs, and documents that highlight the social, economic, and cultural aspects of Ottawa's past.
Visit the Notre-Dame Cathedral Basilica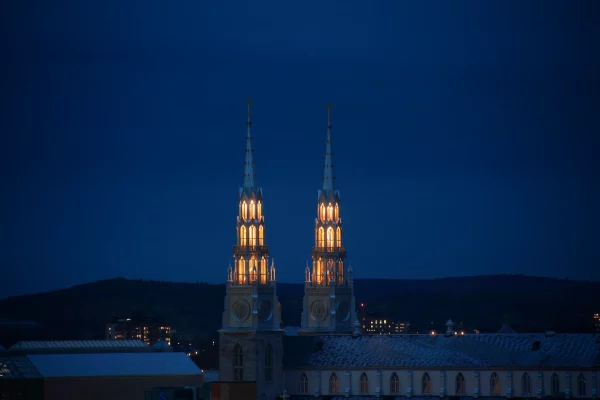 The Notre-Dame Cathedral Basilica, an architectural jewel in Ottawa. This Gothic Revival masterpiece exudes a sense of reverence and wonder, offering visitors a chance to step into a sanctuary of unparalleled elegance. The basilica is renowned for its awe-inspiring stained glass windows, intricate woodwork, and exquisite detailing that transports you to another era.
Ottawa's Craft Beer Scene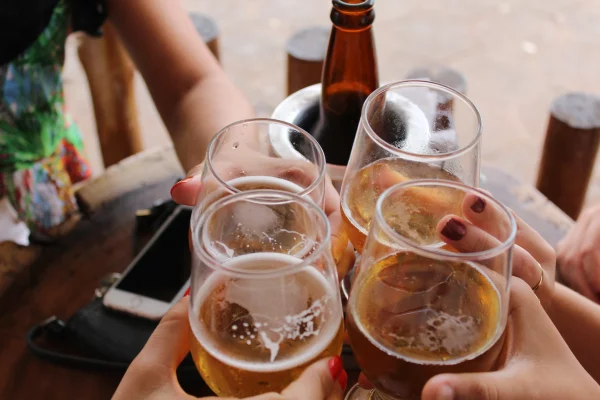 Ottawa's craft beer scene is a must-visit for beer lovers. With a variety of breweries and tours to choose from, there's something for everyone. Whether you're looking for a behind-the-scenes tour or just want to sample some of the city's best craft beers, Ottawa's craft beer scene is sure to impress!
There are so many different breweries so I would highly recommend just to join Ottawa Craft Beer Tour. This tour offers free transportation from Ottawa and Gatineau and includes behind-the-scenes tours of local breweries. You'll also get to sample a variety of craft beers and learn about the brewing process.
Take a bike tour of the city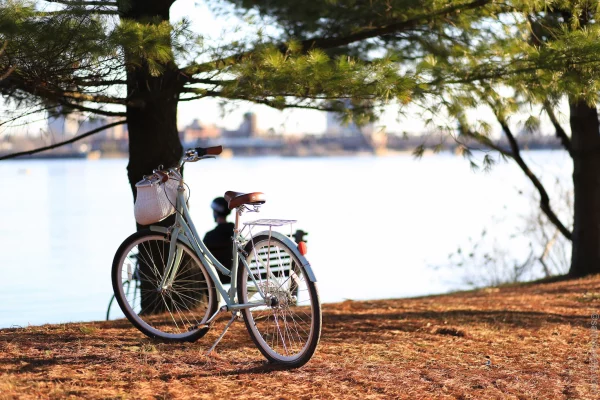 I love exploring new cities by bike! Ottawa is not an exception. It is a delightful way to experience the city's charms. Bike tours provide a unique perspective on Ottawa's landmarks, neighborhoods, and scenic pathways. As you pedal through the city, you'll have the freedom to stop and explore iconic sites like Parliament Hill, the Rideau Canal, and ByWard Market at your own pace.
Explore the National Gallery of Canada
The National Gallery of Canada is a cultural treasure trove. This esteemed institution houses a vast and diverse collection of artworks, from captivating Canadian masterpieces to international creations. Stroll through the gallery's stunning spaces and immerse yourself in the world of visual arts. You'll have the chance to admire the works of renowned artists like the Group of Seven, and marvel at captivating pieces like the iconic Maman spider sculpture.
Visit Parliament Hill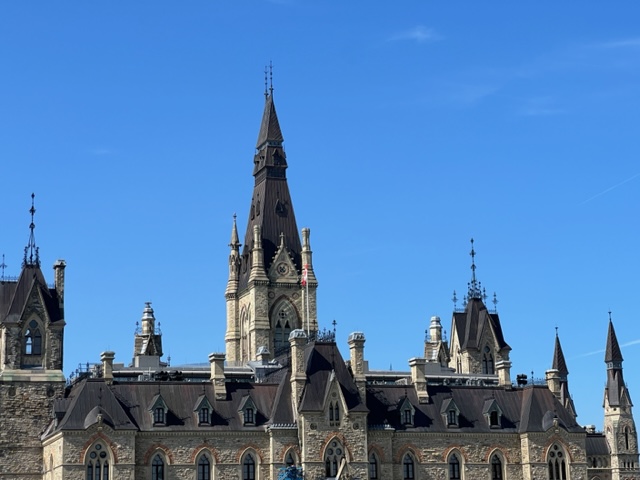 Parliament Hill is the symbolic heart of Canadian governance and a powerful representation of the nation's history and political traditions. Visiting this iconic site offers a unique glimpse into Canada's democratic processes and the impressive architectural grandeur of its Parliament Buildings. Witness the renowned Changing of the Guard ceremony during the summer months, and explore the interiors of the buildings through guided tours. As you stand on Parliament Hill, you're surrounded by the beauty of its Gothic Revival architecture and the panoramic views of the Ottawa River and Gatineau Hills.
Visit Canadian Museum of Nature
The Canadian Museum of Nature is a great place to visit especially if you are travelling with the kids. The museum is home to an extensive collection of specimens, fossils, and artifacts that showcase Canada's rich natural history. It offers a fascinating journey through the country's diverse landscapes, ecosystems, and the incredible creatures that inhabit them. The museum offers a family-friendly environment with interactive play areas for children and numerous exhibits that cater to young learners. It's a place where families can explore together and spark curiosity about the natural world.
Scenic Helicopter Flight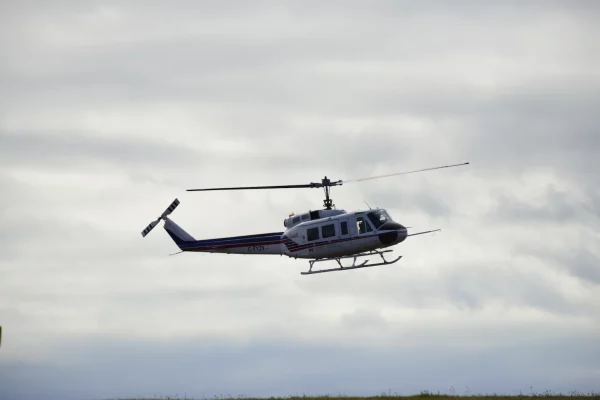 Exploring Ottawa from a scenic helicopter flight is a truly remarkable experience for several compelling reasons. It offers an unparalleled perspective of the city's iconic landmarks, allowing you to witness the majesty of Parliament Hill, the stunning architecture of government buildings, and the picturesque landscapes along the Ottawa River with a breathtaking aerial view. The sensation of soaring above the city creates a sense of awe and wonder, providing a unique and unforgettable way to appreciate Ottawa's beauty.
Take a ghost tour of the city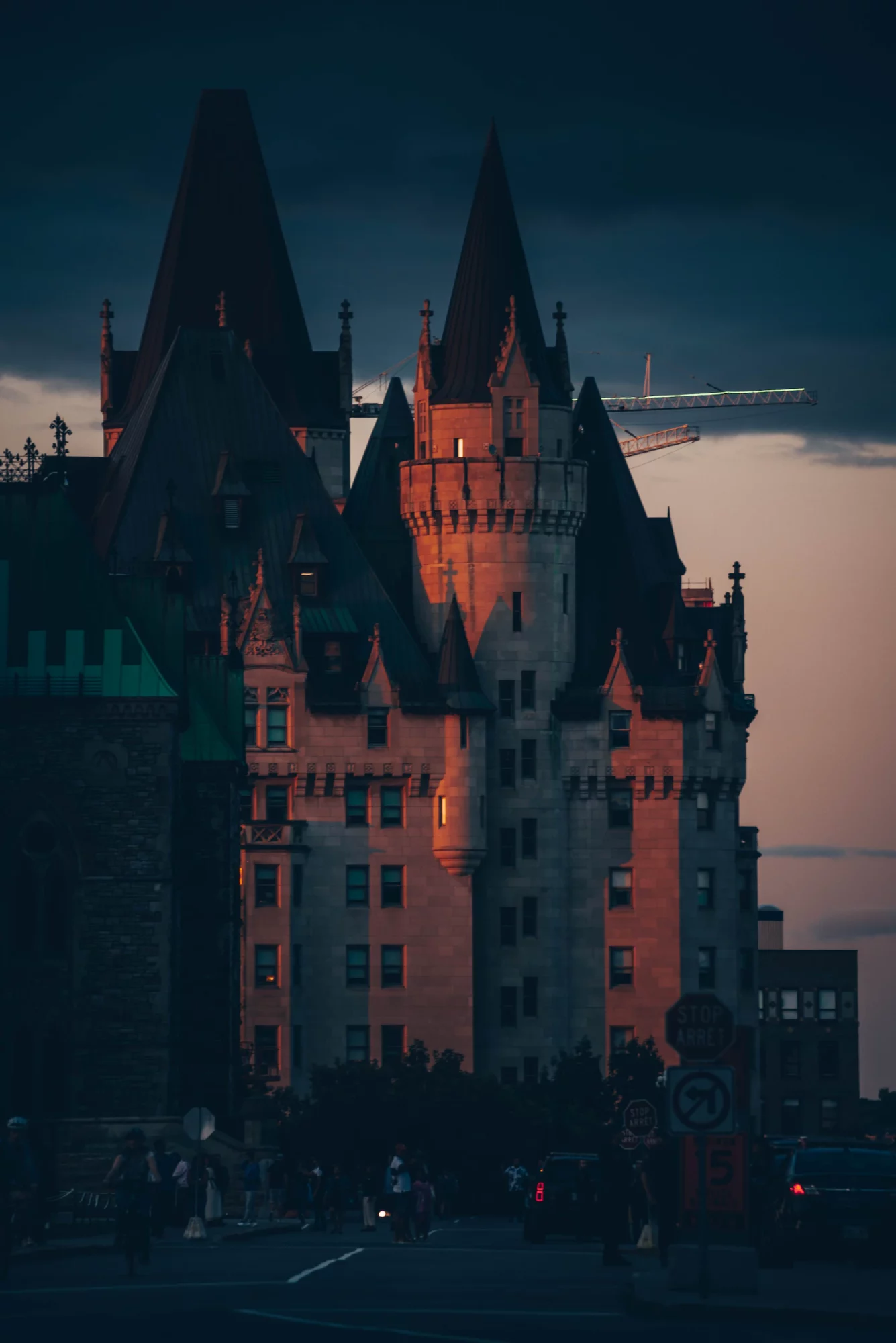 For those who crave a more spine-tingling experience, embarking on a ghost tour of Ottawa promises a thrilling adventure. These guided tours lead you through the city's historic neighborhoods, revealing tales of hauntings, mysteries, and legends. Whether you're a believer in the paranormal or simply enjoy captivating stories, a ghost tour provides a fascinating perspective on Ottawa's darker history and uncovers the mysteries that lie hidden in its historic streets.
Canada Aviation and Space Museum
For those with a passion for aviation and space exploration, the Canada Aviation and Space Museum is a captivating destination. Situated just minutes from downtown Ottawa, this museum boasts one of the world's most extensive collections of aircraft, including iconic examples of Canadian aviation history. Marvel at the legendary Avro Arrow, explore interactive exhibits, and learn about the evolution of flight in Canada. The museum offers an educational and inspiring experience for all ages, making it an exciting journey through the world of aviation and space exploration.
Take a hike in Gatineau Park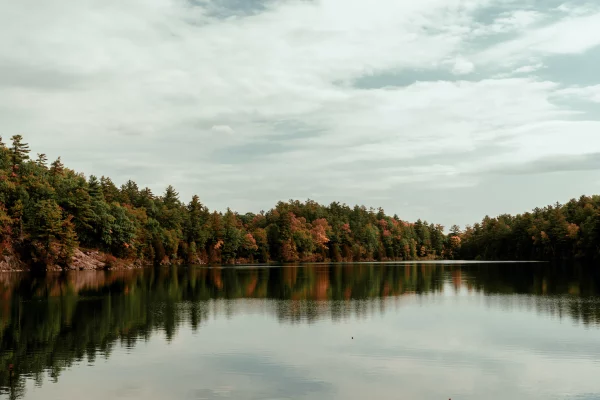 Gatineau Park, a natural oasis just a short drive from Ottawa, beckons outdoor enthusiasts to embark on a journey through its lush landscapes. With an extensive network of trails, this park provides the ideal setting for hiking adventures amidst dense forests, picturesque lakes, and panoramic viewpoints. The park's diverse terrain caters to hikers of all skill levels, from leisurely strolls to challenging treks that reward you with breathtaking vistas.
Visit the Canadian War Museum
The Canadian War Museum is a powerful and evocative institution that pays tribute to Canada's military history. Located on the banks of the Ottawa River, the museum houses a vast collection of artifacts, documents, and interactive displays that chronicle the country's involvement in various conflicts. Visitors can explore the stories of soldiers, civilians, and nations affected by war, offering a comprehensive and deeply moving perspective on Canada's role in global history. The Canadian War Museum is a place of reflection, commemoration, and remembrance, making it an essential destination for those seeking a greater understanding of the country's military heritage.
Visit the Diefenbunker Museum
The Diefenbunker Museum, located just outside Ottawa, offers a glimpse into a secret and fascinating chapter of Canada's history during the Cold War. This once top-secret underground government bunker is now open to the public, allowing visitors to explore its labyrinthine chambers and learn about the country's preparations for nuclear threats. The Diefenbunker Museum is a unique and immersive experience that unveils the intrigue of a bygone era.
Winterlude
Winterlude is an annual festival that captures the magic of the season. With events scattered throughout the city, you can witness mesmerizing ice sculptures, glide along frozen canals, and partake in various winter activities that encapsulate the beauty of a Canadian winter wonderland.
I would also recommend to check out my articles about Toronto & Montreal.