Every blogger knows that it doesn't matter how great and interesting your article is if you don't use specific keywords no-one will ever find your work. Nevertheless it's not magic to find great keywords to help you rank on search engines for example like Google. It's all about technique, strategy and great tools that will make it all easier. In my review I will introduce you to my favourite affordable keyword competition tool, Keysearch. It's a guide to finding perfect competitor keywords. You should definitely go through my article about SEO and How to Rank On Page 1 of Google to learn more about the strategies.
What is a Target Keyword?
In order to get more page views and visitors for your content, you should find great target keywords that have a high search volume and low competition. You should also write high-quality and useful posts based on the keywords. But did you know that good, ranked keyword is often a phrase and not just a single word? Because longer and more specific search phrases give you an opportunity to attract the right kind of reader who will also stay longer on your site.
Finding right Keywords with Keysearch
It's very simple to use Keysearch, furthermore they provide you with videos where they explain every step. To find the right keywords type in the chosen phrase into the keyword analysis search bar. Choose your location or like I always do it jus leave "all locations". Hit "Search" button.

You can filter your results the way you want to. I prefer to see the best score first. Some bloggers prefer to organise the results via volume. The higher the volume, the better. The score shows you how difficult it will be to rank the keywords, how hard the competitiveness is. Red means difficult, amber would be still tough and green is possible. The aim is to find a keyword that is low in difficulty and high in volume.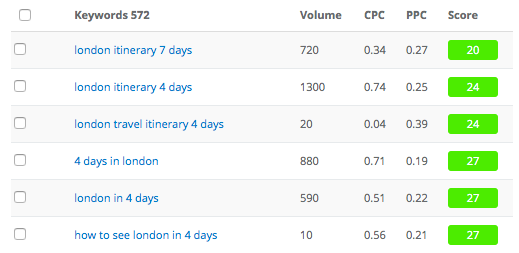 If you find a key phrase with the score under 20 then use it immediately! These words are very hard to find and they will bring a good traffic to your website.
Check the Competition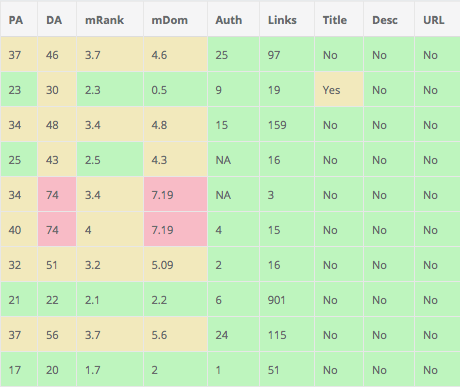 Keysearch will show you the top 10 competing URLs and a list of related keywords. First check if there are sites with lower DA then yours. Good chance to rank higher if they are not using the keywords in the URL, description and title. It means you have a chance of competing to rank on page 1 of Google.
Keysearch does cost a small amount but it will make your blogger life so much easier. It's definitely the method I've chosen to use and I will recommend it.