I'm convinced that the majority of us travellers will say that exploring the world is exciting and adventurous. The positive feelings of anticipation for visiting a new destination are definitely indescribable. Nevertheless the growing travel possibilities and affordable flight prices do not always promise a reliable services. You probably know what I'm talking about: Delayed or cancelled flights. This is what happened to me several times. And then you ask yourself can you claim for delayed flights?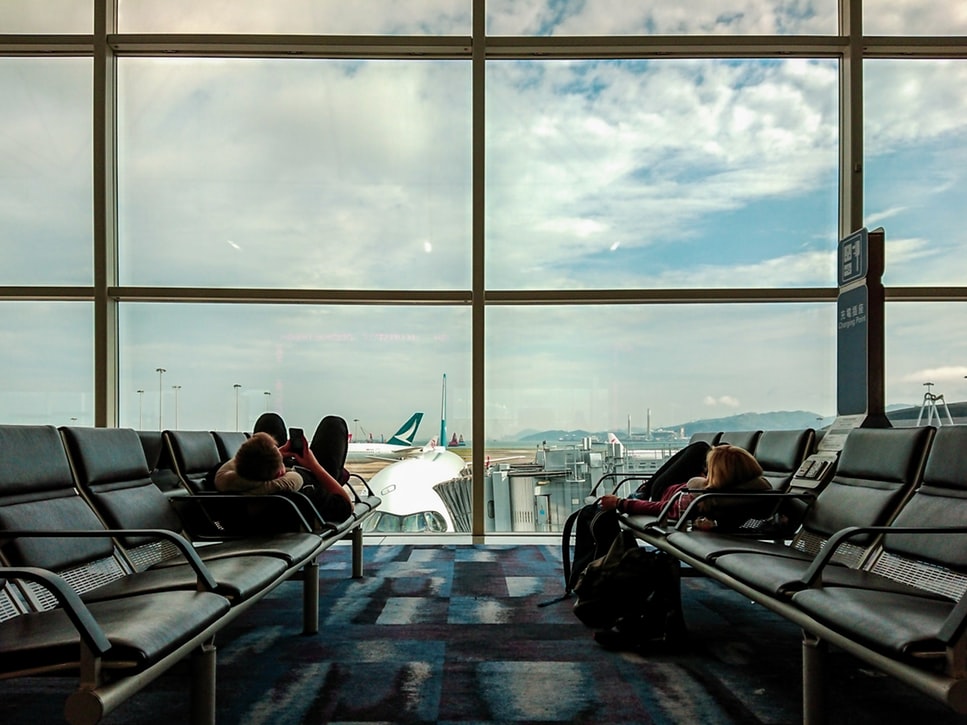 Once I decided to claim my refund because of the unreasonable cancellation of my flight from Germany to Italy by Ryanair. No information was provided and the flight had been cancelled shortly before we needed to depart. Knowing the cheeky cheap flight's policy I decided to claim my flight cancellation refund with the help of professionals. Furthermore I've once written an EU flight delay compensation letter and could receive only vouchers.
I started with my research to whom should I trust my case. And to my surprise there are so many companies that help with the this problems so I was overwhelmed with the numerous amount of "helpers". Anyway in the end I decided to apply my claim with IFDELAYED and I was happy with making this decision. There are no hidden fees and also no fees if the company would not be able to win the case. Otherwise it's 30% including VAT, one of the lowest commissions by the way.
Flight compensation regulation
Important to mention that it's crucial to keep all vouchers, receipts and of course the boarding pass and travel documents. This can be used as an evidence. Did you know by the way that in case your flight has been cancelled there are the following flight compensation regulations:
You are eligible to get ticket refund or an alternative flight
You are eligible to get flight compensation if the airline informed you about the cancellation less than 14 days before departure
Your compensation can go up to 600€
The airline must provide you with food and beverages if the flight is delayed by more than 2 hours.
The airline is required to provide you with hotel and transportation from and to the airport if the delay is overnight.
How to get flight delay compensation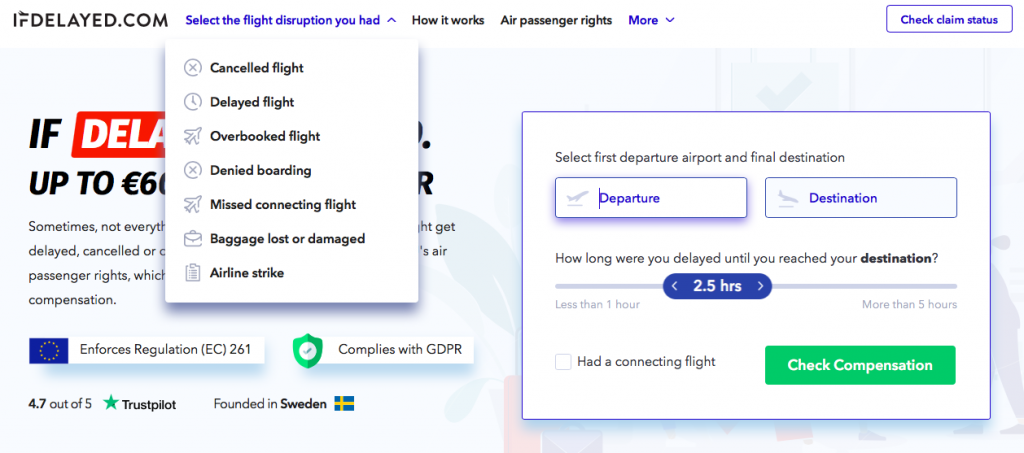 First I used a free flight delay compensation calculator to find out if I'm entitled for the compensation and how much it would be. I selected my type of flight disruption and just filled out the online form. After I filled out the online form I received an email from one of the agents telling me that they are happy to represent me. All I needed to do is to sign a Power of Attorney document. It gives the company legal right to take care of my case. And that's it! After that I was just waiting for few weeks until I've been contacted again with the result of the claim. In average it takes between 6-10 weeks, I received my answer and also money within 6 weeks.
I'm happy that I used the services of IFDELAYED even though I couldn't receive the full compensation due to "capacity issues in Germany and many other countries in the EU (not connected to Laudamotion)". Nevertheless my additional expenses like hotel and transfer were paid for as well! I would definitely recommend this company if you have any kind of issues with your flight.