Do you also know that confusion when you see the prices of Airport Transfer and Taxi services? Especially in some occasions when the airport is pretty far and it might take you up to 2 hours to reach it. Furthermore it's not always convenient to get to the airport especially if it's in the early morning and you're travelling with a child. Other way around it might work the same way: You've been on the plane for hours and don't want to spend another x-amount of time on public transport. Or maybe you are female solo traveler who prefers safe travailing? So great news, I found a family friendly and secure airport transfer service in Europe with comfortable vehicles and the lowest prices, Easy Transport! You'll be surprised!
I was traveling from our home to Charleroi Airport near Brussels with my partner and our little baby boy in the early morning because we needed to catch our plane to Sardinia. I decided to book an door to door airport transfer with European Airport transfer Easy Transport. I booked it quickly online 2 weeks before our trip and it cost me only 90€! The standard prices with every taxi would be around 180€, so twice as more! Imagine if you are travelling with a group of people, let's say 4-5 of you. It would be cheaper than taking a train to the airport. But you can also book 24 hours before your planned journey.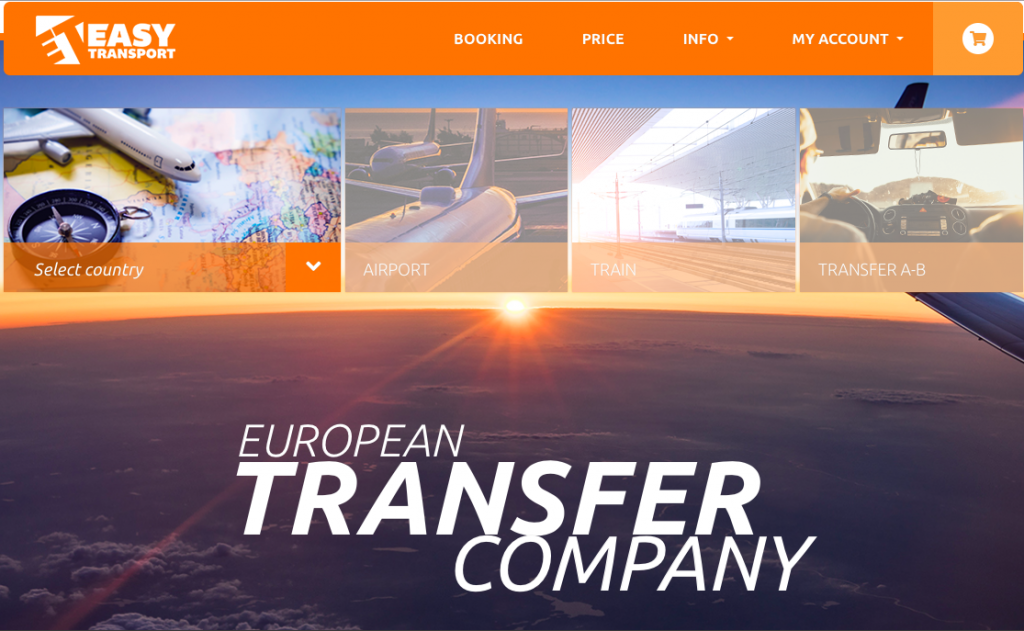 I received a message on my phone one day before the pick up asking me to confirm the address and my booking. The driver was very punctual and helped us with the luggage. He was a great driver: Not making any sudden turns, not rushing but driving very smoothly and following all the traffic rules. Also the car was spacious, clean and it even smelled very good inside. A baby seat was also provided, which was perfect for our little one. We arrived happily at our destination on time and without any superfluous hassle.
How to book an Airport Transfer with Easy Transport
First of all it's very easy and clear to book the Airport Transfer to Charleroi Airport with Easy Transport online. Go to their website and click on the category "booking". Afterwards choose the country and to which airport you would like to be transferred to. Pick a date and what kind of transfer you would prefer. There will be few questions regarding the flight number and a time that you would like to be picked up. Create your account to receive confirmation and add names of the passengers, address, phone number. Payment method is doubtlessly also crucial. Prices are made clear and are finalised during the booking process, so no hidden costs. There is also a column where you can write special information that you would like to share. After that you will receive a confirmation email. Easy, right?

From Brussels International Airport to Brussels city area the transfer with car (up to 3 passengers) is only 35 Euro and the minivan (up to 7 passengers) is 45 Euro. From Charleroi Airport to Brussels city area is only 77 Euro with car (it was 90) and 88 with minivan. It's definitely cheaper if you would take a normal taxi.
If you need to use Airport transfers services more often you then there is awesome news! After travelling at least 5 times with Easy Transport you become a member of ET Discount Club. So you can save some money on all kind of journeys and enjoy VIP transfer for lower prices.
Important to mention that if you pay cash but for some reasons you decide to cancel your booking then it can be cancelled free of charge up to 24 hours before the transfer's departure. So all in one it's a great way to get to your destination in a relaxed, reliable but also affordable way. I will definitely recommend Easy Transport to everyone!