If you want to spend one day in Maastricht here is the perfect list of the things to see in the beautiful town on the souther tip of the Netherlands. Maastricht is one of the oldest medieval cities in Holland that has about 590 listed monuments. It's very compact so you can explore this little town within 1-2 days.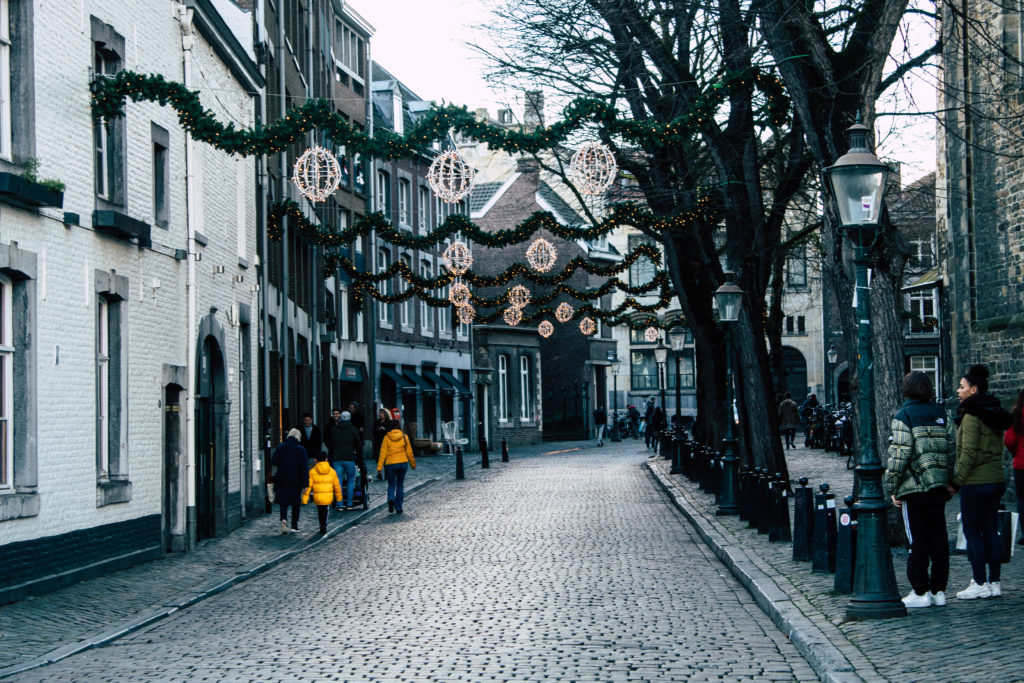 Maastricht is also famous for being a university city with a large international student population. It's also known as a birthplace of the well-known Euro. It has numerous things to offer like great dining, relaxed atmosphere, awesome cafes and delightful shopping. Moreover there are terrific museums and interesting Roman history.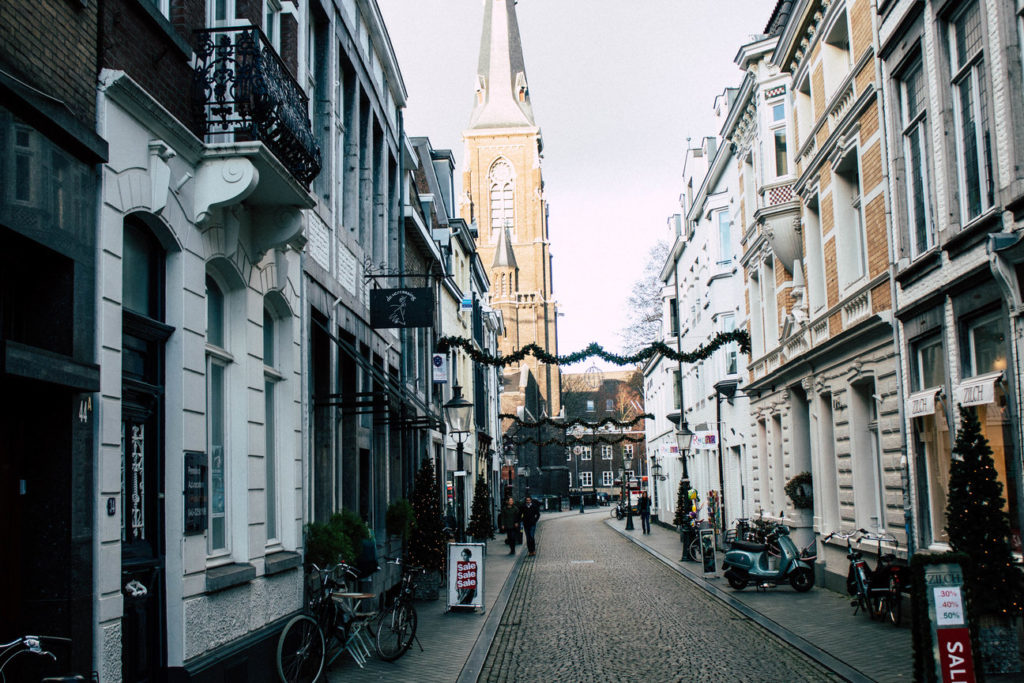 Things to See in Maastricht
Het Vrijthof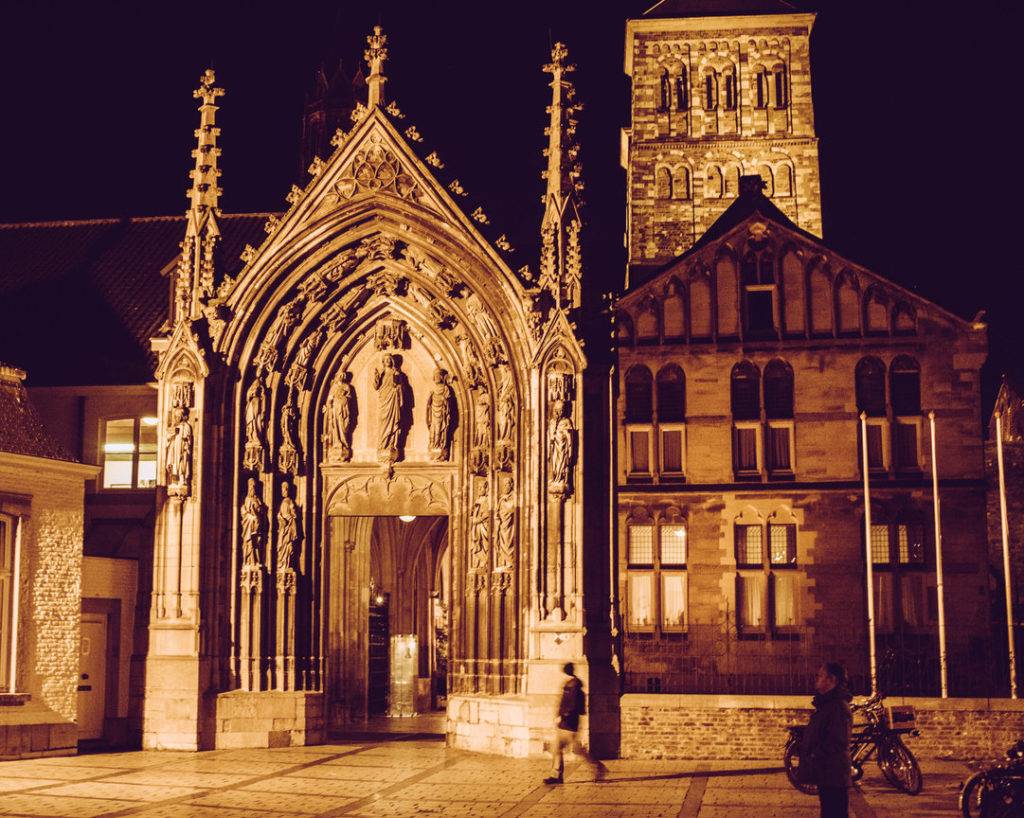 One of the famous monuments in Maastricht is Vrijthof. It's a medieval main square. If you visit Maastricht during the Christmas period you will discover a beautiful Christmas market here. Museum aan het Vrijthof was founded in 1973 with the intention to exhibit a huge collection of artworks that used to be owned by a rich couple of The Hague. Nowadays it presents masterpieces of contemporary artists. During the summer Vrijthof is surrounded by trees, cozy cafes and restaurants where you can enjoy a drink on the terrace. Adjacent to het Vrijthof is the St. Servatius Basilica, a Romanesque cathedral worth visiting.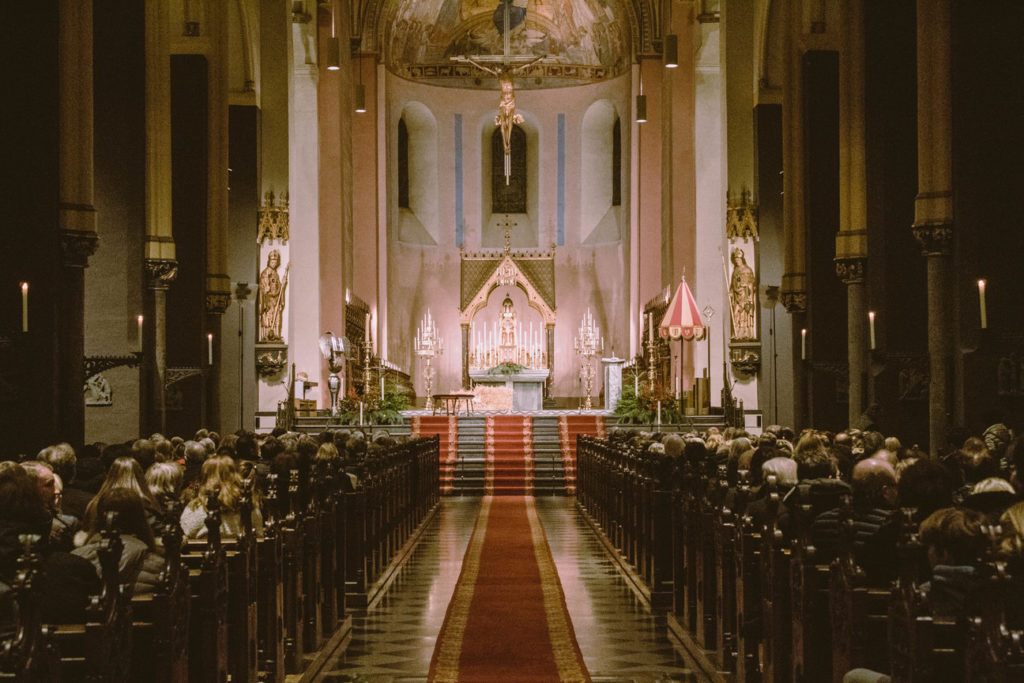 St. Peter's Caves
St. Peter's Caves is one of the highest spots in Holland. You can have a unique tour through miles of tunnels that were excavated by men through the centuries. The tunnel system is over 80km long. Interesting fact: The cave also served to keep Rembrandt's famous "Night Watch" painting safe during WWII.
St. Peter's Fortress
St. Peter's Fortress was built in the 18th century with the purpose to defend the city from the French. You can access this magnificent 300 year old monument only on a guided tour that takes a bit over an hour. You will see the cannon gallery, underground tunnels and last but not least a breathtaking view from the top. The green surroundings of the fortress are a protected nature reserve.
Top Museums of Maastricht
Maastricht features various great museums that reflect it's long history. Here are the best of them that you can't miss. Museum Kelder Derlon displays archeological artefacts from the time when the Romans maintained garrison in Maastricht. Perfect for a family visit is Maastricht natural History Museum which offers a wide collection of scientific specimens, artefacts and the skull of a prehistoric aquatic lizard, Mosasaurus. It was hiding in the Meuse river for over 7o million years ago. Last but not least check out the Bonnefantenmuseum because of it's vast collection of objets d'art and a great selection of paintings, statues and installations from the Medieval period to the present day.
The Meuse River Tour in Maastricht
Another great way to explore the little town Maastricht is by joining the Meuse River Tour by boat. Within an hour you can sail through the scenic waters of the Medieval town.
Shopping in Maastricht
Maastricht is a great destination for the shopaholics. It offers numerous amount of amazing boutiques, big brands and many unusual stores. Just walk through the labyrinth of cobble streets around the Wyck district and you will discover plenty of beautiful things.
Restaurant Tips in Maastricht
After a long day of walking and exploring the beautiful historic town you will definitely be hungry for delicious food and you would like to eat in Maastricht. There are numerous great places to have dinner in Maastricht, nevertheless my restaurant tip is to visit Harvey – Kitchen & Bar. This cozy eatery is open for lunch and dinner. It's a bit out of town but definitely worth a visit. During the summer period you can enjoy drinks and snacks on the terrace.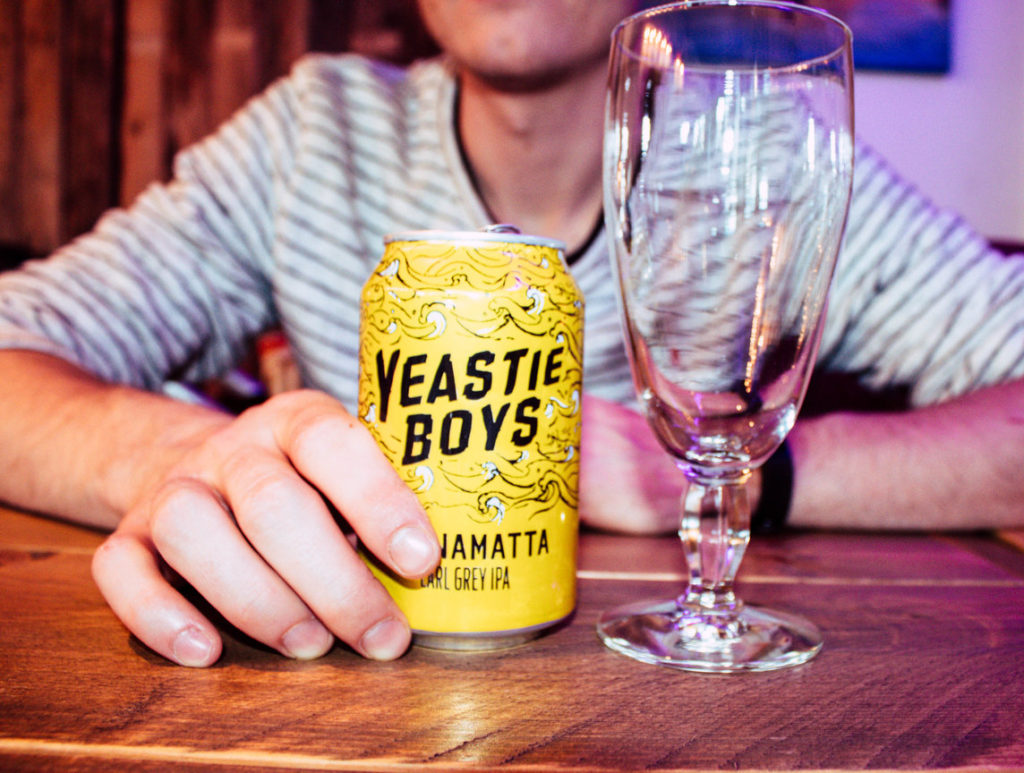 The young owner who has been travelling the world and decided to open his own bar. That's why you will find an outstanding menu with the modern cuisine. Beer lovers will be spoiled: There is a great variety of Belgian beers and even awesome New Zealand beers. The staff is very friendly and helpful if you need any advice on what to order.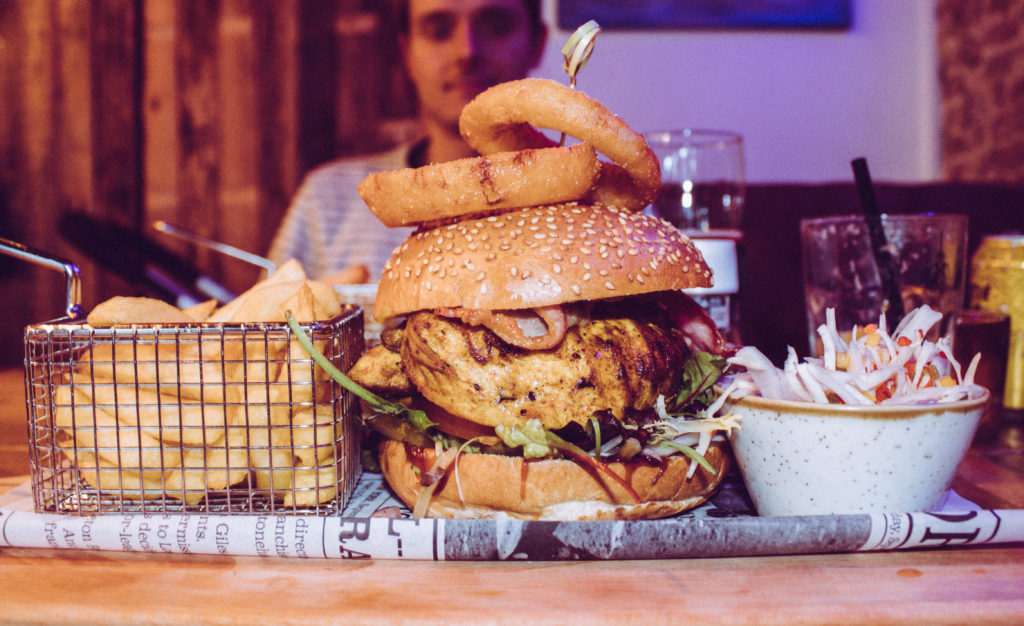 We went for the BBQ Wild Chicken & New York Beef Burgers with fresh orange juice and a "Yeastie Boys" New Zealand Beer. My boyfriend was extremely happy because he didn't expect to find New Zealand beer in Europe. Our portions were big and sumptuous with tasty fries on the side. Enjoyed every bite of it! So if you want to eat burgers in Maastricht don't miss Harvey – Kitchen & Bar!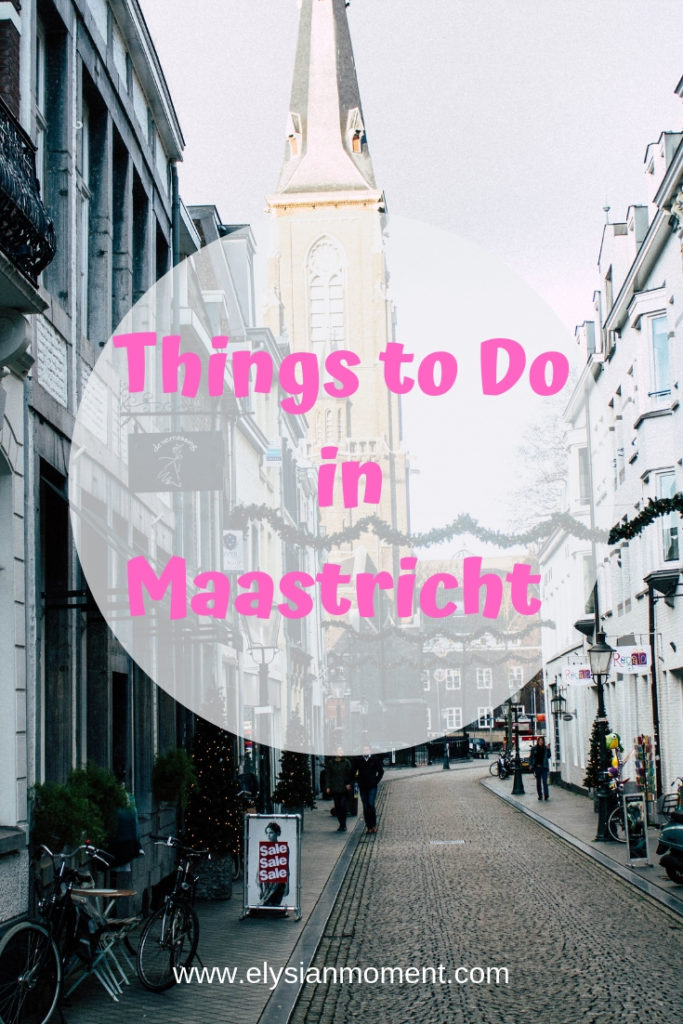 Where to stay in Maastricht
There are numerous of hotels in Maastricht but we were staying at EasyHotel Maastricht in the city centre. It's an amazing to stay for 1 night. It offers free Wi-Fi, clean and tidy little rooms with very comfortable beds, a big flat screen TV and a private bathroom. Hotel also has 24-hour front desk with very friendly staff. It's definitely an ideal place for budget travellers who want to stay in the heart of Maastricht.
And here you can find great info about Dutch Hidden Gems: The best off the beaten path destinations in the Netherlands.