The Hague is a city in The Netherlands which is located on the western coast. It's also the capital of the province of South Holland. Furthermore it's know as the seat of government of The Netherlands. Nevertheless it attracts a lot of people from all over the world who move to live here. This definitely influences the food culture of the city which is diverse and delicious.
Most of the tourists arrive at the Central Station and start exploring from here walking towards the centre. This is certainly a great start. On the way you will find plenty of cafés and restaurants where you can have a bite or drink, but I have the nicest spots for you at a glance.
Will's Pancakehouse is a great place to taste Dutch-style pancakes in the Hague. I would recommend to arrive early to enjoy some pancakes or poffertjes on the weekend, since it's a very popular place even by locals. Give a go to uitsmijter, a typical Dutch treat made with a runny egg, toast, and cheese. You'll find a mix of sweet as well as savory pancakes here. But remember it's cash only.
2. Café Blossom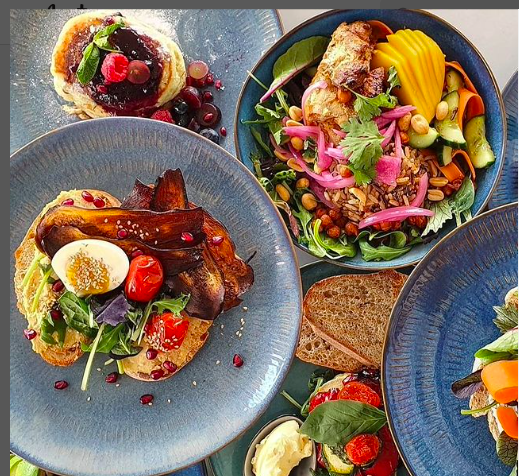 This spacious and cozy cafe is perfect for larger groups or just a tasty brunch and coffee in the Hague. It's right around the corner from the Peace Palace. Their menu offers a good variety of dishes like breakfast, brunch and cakes. Lovely spot to visit a tourist.
3. Bartine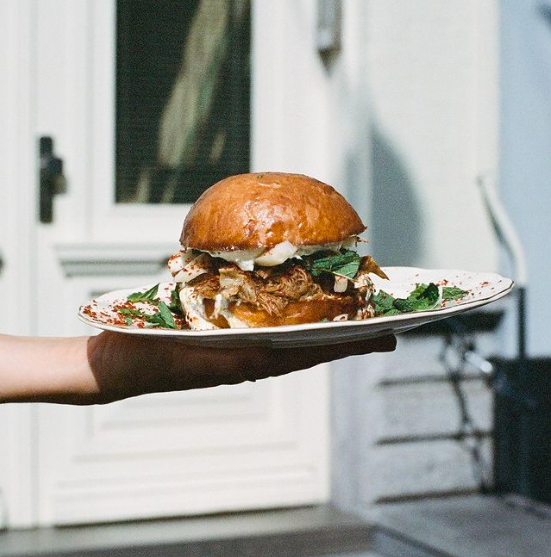 That was the first café that we visited for a brunch on our trip to The Hague since it's very close to the main train station. And we were so pleased! Bartine is absolutely a hidden gem in The Hague. it It's pretty packed during the lunch time but the staff is amazing and extremely friendly. It's a small café and tables are close together but the atmosphere is charming. Additionally they serve delicious dishes with a Mediterranean twist. Plenty vegetarian options too.
Fries lovers should definitely visit this place. It's perfect for a quick and tasty bite on the way. You can also enjoy your meal in the café which has a pretty cool ambience. A special aspect about the servings are the dips and sauces which come in different variations. Interesting and uncommon add-ons for the fries like spicy cheese sauce or guacamole. They also serve sweet potato fries.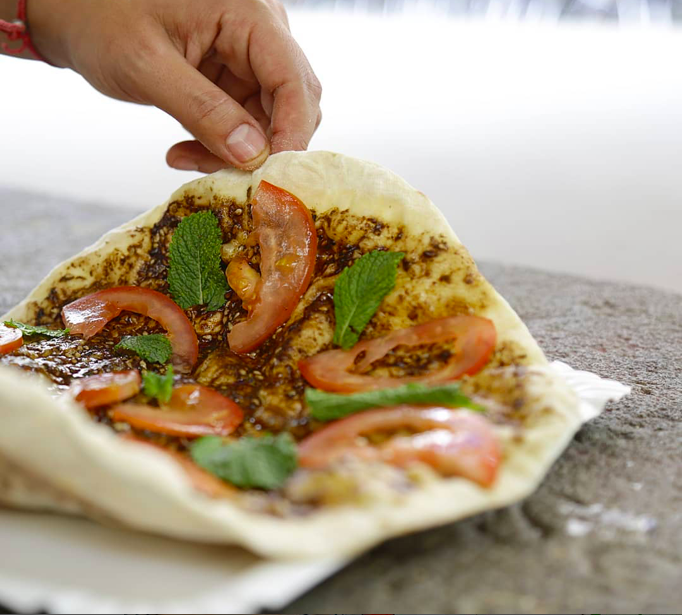 This Lebanese restaurant in the Hague is very popular with the locals since it's a great option for an affordable lunch in the centre. Vegetarians and vegans will be spoiled here. They offer wraps as well as other Lebanese treats. The place is small but there are a few chairs at the shop.
6. Mr. Bap
If you've never tried Korean food then it's time to do so! Mr. Bap is owned by a sweet Korean family and is famous for Korean take-out as well as a quick lunch/dinner. If you need a healthy break and you love Asian cuisine then this is a place for you!
7. Full Moon City (Dim Sum & Cantonese cuisine)
This is another great Asian restaurant in the centre of The Hague that I would recommend to visit. The only struggle is to decide what to order since their menu is tremendous. It's also a great place to visit as a big group of friends and order various dishes to share. The prices are also affordable between 15-20€ per person.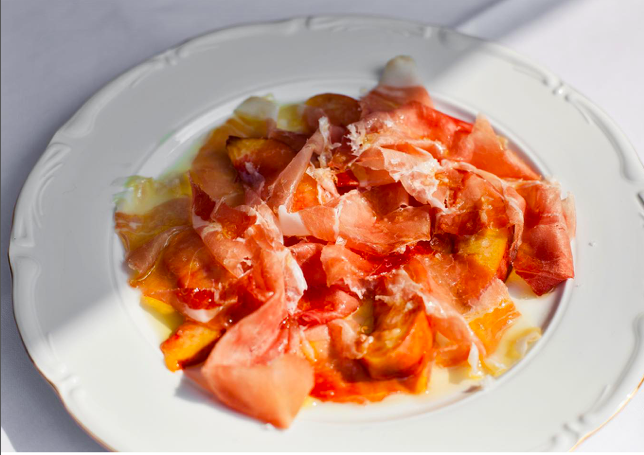 This Italian restaurant is situated in one of the most trendy and warm district of The Hague, the Zeeheldenkwartier. Definitely try their oysters which are served in various flavours. And you've probably heard or seen the show act when a waiter serves pasta by rolling it in the huge cheese pile. So this is what you can find here too! The most popular dish is Pappardelle al Parmigiano with black winter truffle. How can someone say no to pasta??
This a stylish, originally decorated restaurant with a fine dining experience. It's situated in the old harbour of Scheveningen and presents a fantastic view. The staff is very friendly and the atmosphere is very welcoming. They will help you with your order and give tips like the best way to enjoy their meal is to order different portions to share. Their food is delicious and the menu offers a world food tour: Korean, Thai, Dutch or Italian cuisine. A great place to visit during your holidays in The Hague.
10. Walter Benedict
Walter Benedict is a very beautiful bistro-style restaurant situated in a beautiful area of The Hague. The menu is a nice combination of French and Dutch dishes but the house speciality is the oysters. You can enjoy a tasty breakfast, brunch or even dinner. The staff is very friendly and the atmosphere is pretty relaxed. The place is very popular with locals as well as tourists since they also have a wonderful terrace.