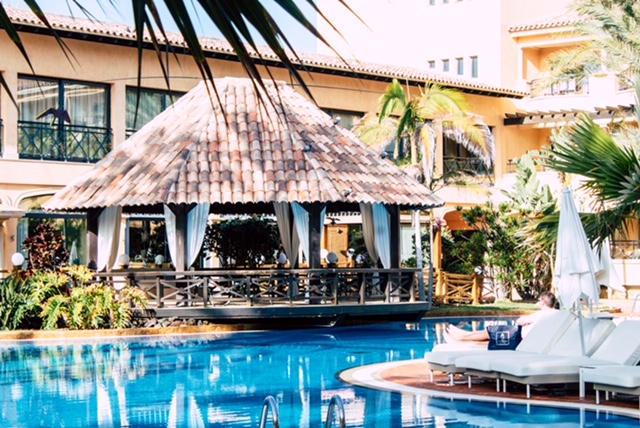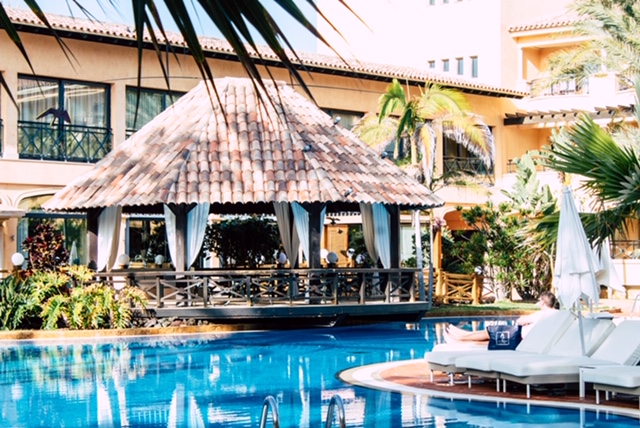 Fuerteventura is one of the islands in the middle of the Canarian archipelago with various luxury hotels and resorts. It spoils it's locals and tourists with fantastic weather all year round and over 150 beautiful beaches to explore. Fuerteventura is a volcanic island but don't worry no historic eruptions have been recorded. The great fact about the second largest island of the Canary Islands is that there is something for everyone, whether you're looking for an entertaining family resort or an adults only romantic retreat. Wondering where else you can go with kids in Europe, read 10 Best family friendly cities in Europe.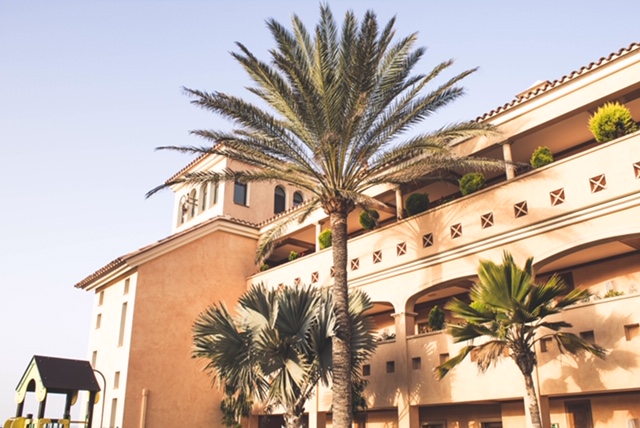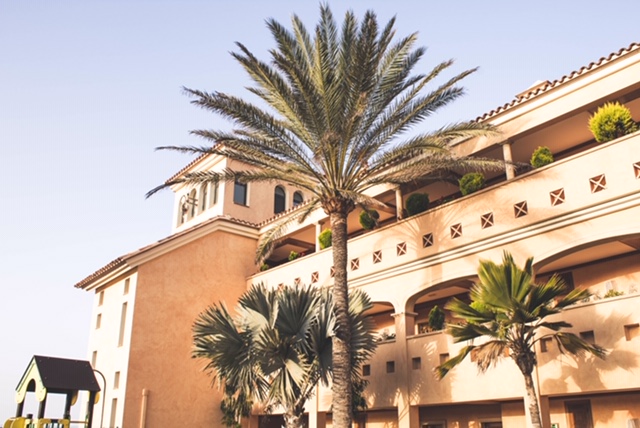 Fuerteventura has a very laid back and bohemian atmosphere. The best places to stay in Fuerteventura are at it's coastal towns like Corralejo. There you can also find paradisiacal beaches which attract surfers and other wave-catchers from all over the world. This is where you can also enjoy the luxurious establishment of Gran Hotel Atlantis Bahia Real and be treated like a celebrity. Only 2km away from the centre of Corralejo and walking distance from one of it's magnificent sandy beaches.
Perfect Holidays in Fuerteventura
Perfect holidays in Fuerteventura start not only with staying at a 5-star Grand Luxury hotel but also with the amazing scenery. We've heard that Gran Hotel Atlantis Bahia Real offers an amazing beachfront panorama and it's perfect for travellers seeking the ultimate in luxury. We wanted to experience it by ourselves and booked a room with a sea view. We were very pleased to see the breathtaking sandy beachside of the Atlantic Ocean and it's neighbouring islands of Lobos and Lanzarote.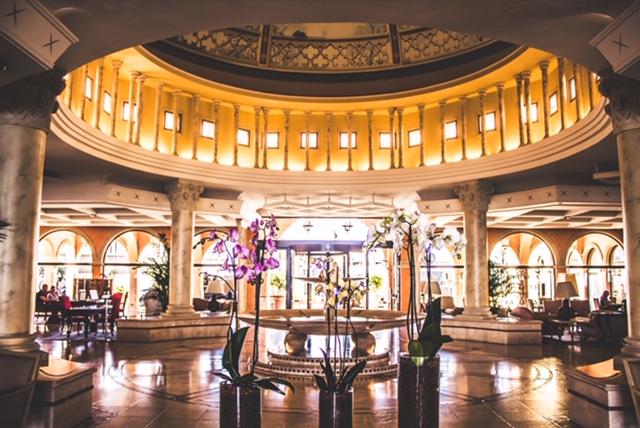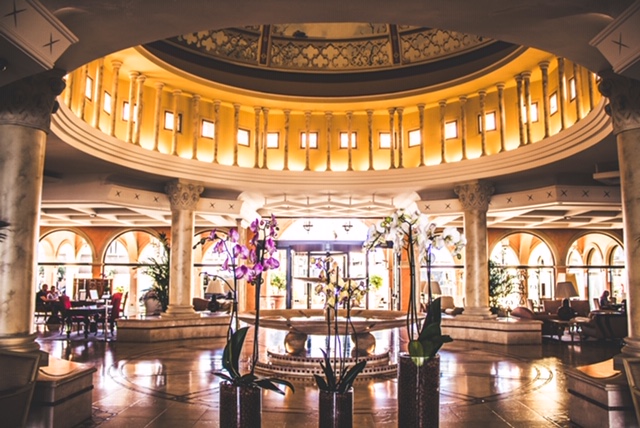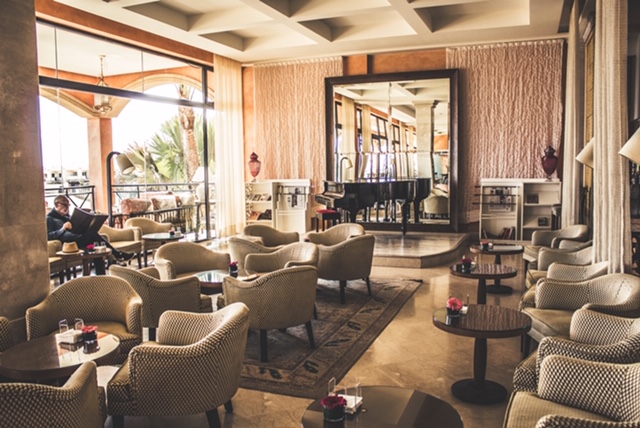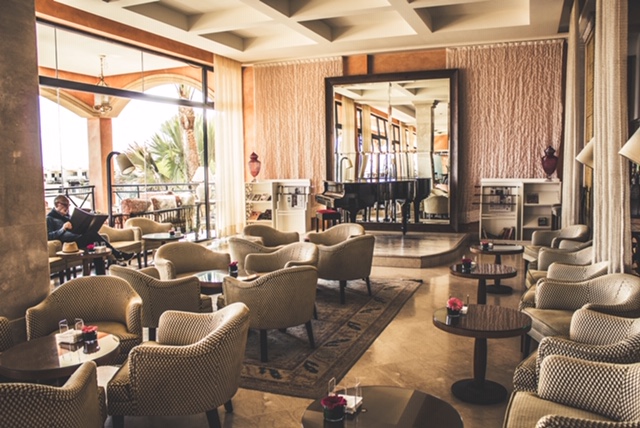 From the moment we arrived at the hotel we were cocooned in class and sophistication. All the staff was very friendly, polite and efficient. Everyone was greeting us daily with a kind smile. The royal level experience exceeded our expectations and we could definitely immerse into the world of luxury.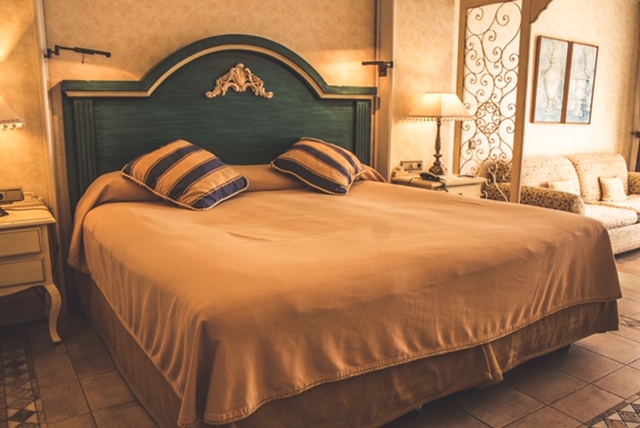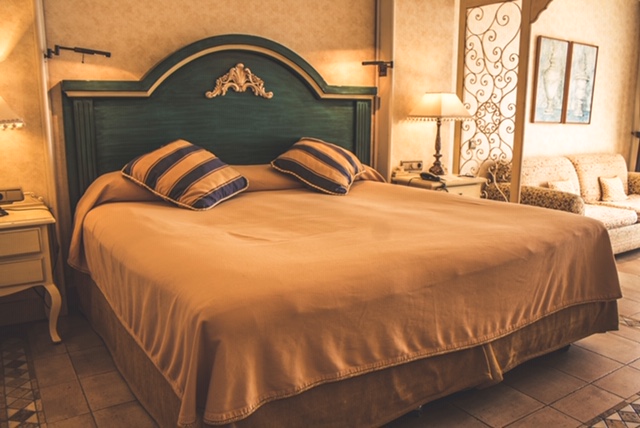 Another jaw-dropping feature is the spacious accommodation with traditional design of warm colours. The king-sized bed and enormous bathroom with all necessities (even toothbrushes with toothpaste and extra baby products that are not very common in hotels nowadays) promised a rejuvenating luxury holiday in Fuerteventura. Every day we received little surprises like chocolates and bath salt that made us feel very welcomed. Our room was cleaned daily even if we would ask to come in the evening.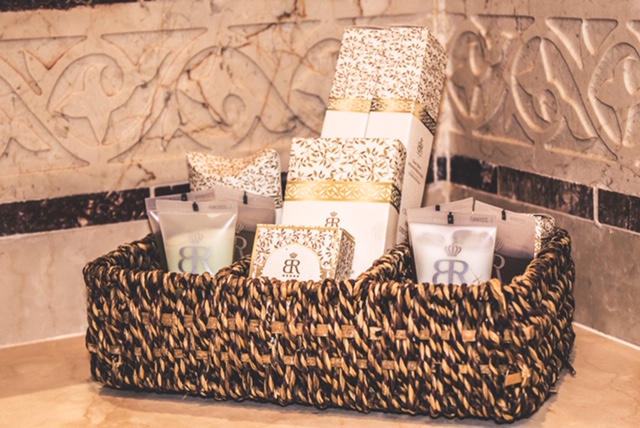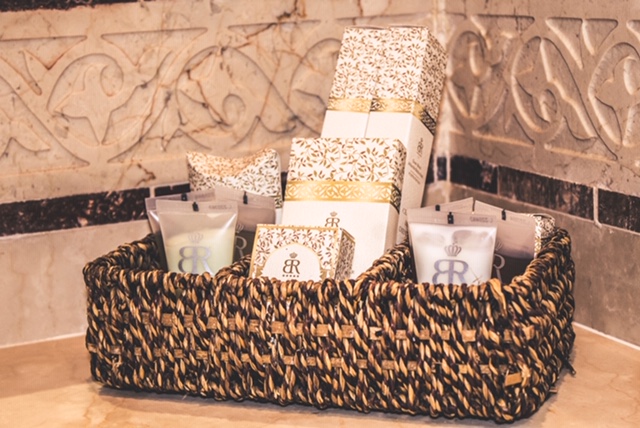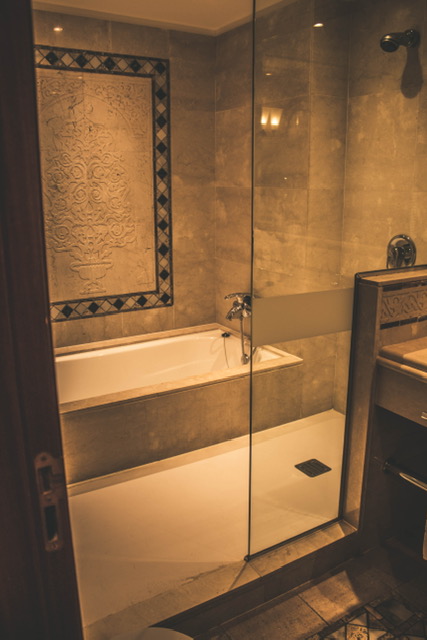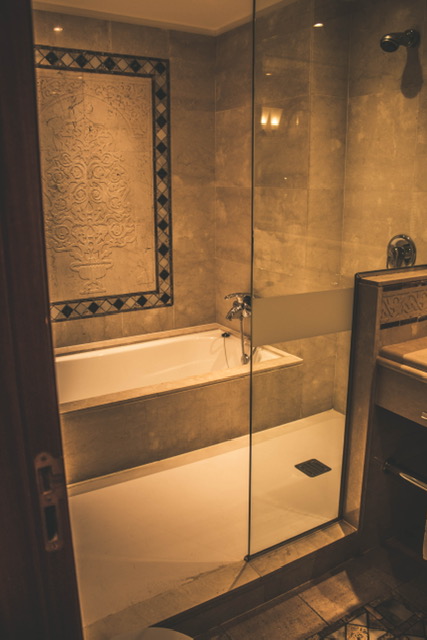 What I really loved about Gran Hotel Atlantis Bahia Real in Fuerteventura is it's terrific pool area surrounded by green palms. It felt like you are laying on a comfortable beach bed in the middle of a tropical oasis. As a guest you get new huge clean beach towels every day to enjoy the maximum of comfort. Should you get thirsty there is always a waiter who can bring you something refreshing to drink. Those who prefer to enjoy sunbathing outside of the oasis can use the sun beds and sunshades on the beach side.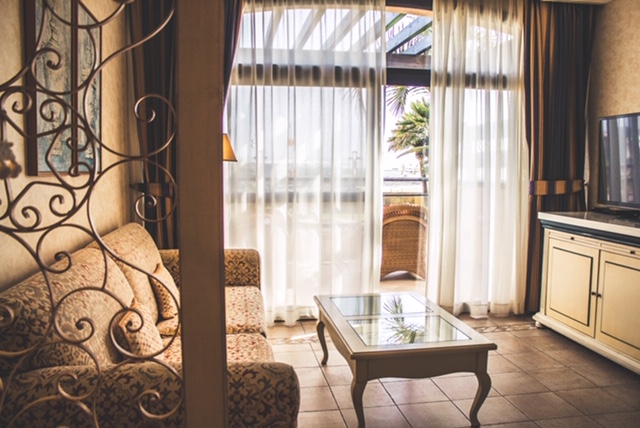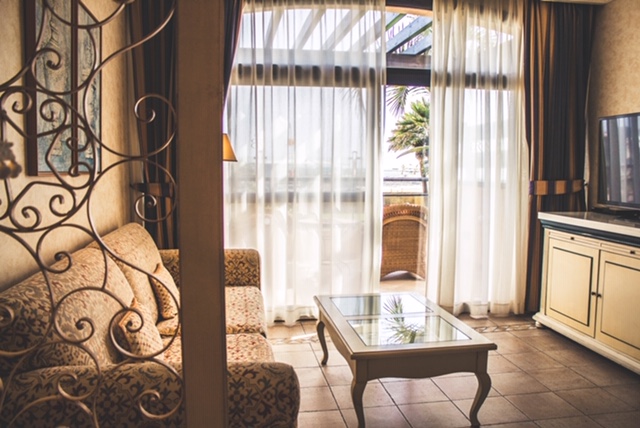 I didn't tell you about the outstanding breakfast and dinner buffet at Gran Hotel Atlantis Bahía Real yet. We've experienced exquisite dishes cooked freshly in front of you. Every day there was a variety of numerous delicacies like red and black caviar or octopus. I loved the taste of pancakes with goat milk yoghurt, macadamia nuts and fresh honey for breakfast. It was a feast for the eyes and stomach every day. There are also restaurants that serve a range of international à la carte meals like the Japanese "Yamatori" and the gourmet restaurant "La Cúpula". During the day it is possible to visit The Coco Bahia Chill Out with Balenese beds and enjoy a cocktail or Coco Bahia Lounge & Club for a lovely lunch.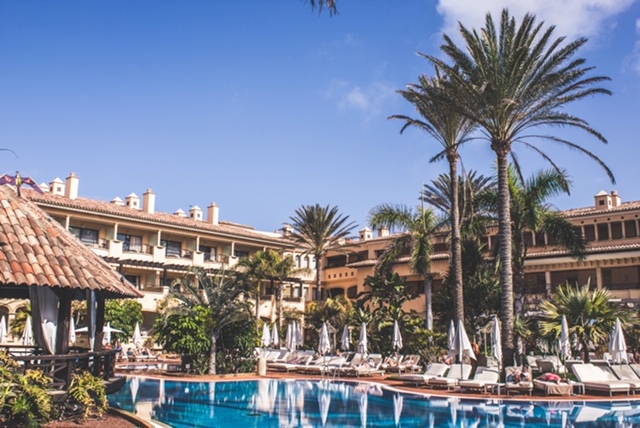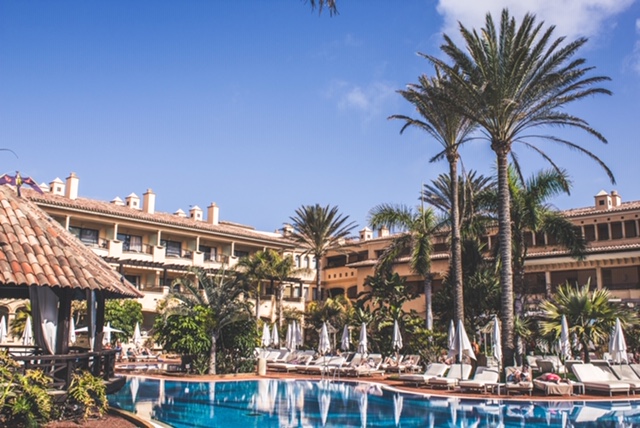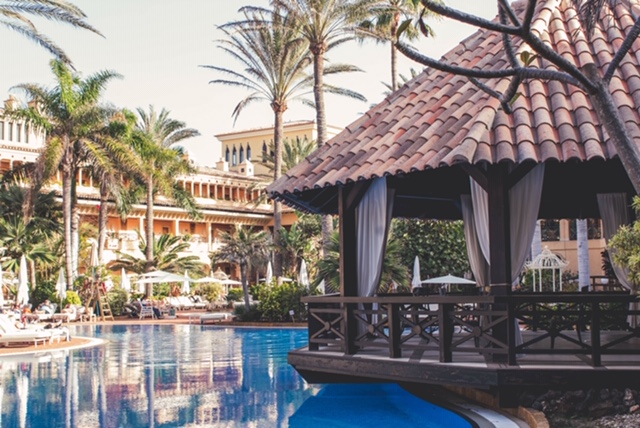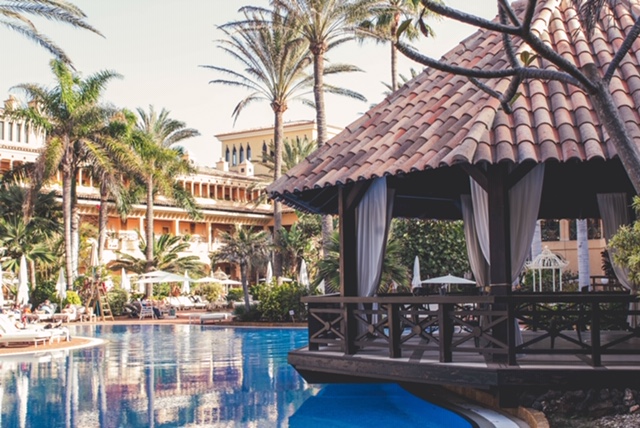 The spa and gym enthusiasts like me are also spoiled at this luxury hotel in Fuerteventura. The Spa Bahía Vital has a hot tub, 3 saunas and offers a range of treatments. There is also a gym with great equipment, fitness and yoga classes free for the guests. In the open roof area we could soak in a huge jacuzzi under the sun.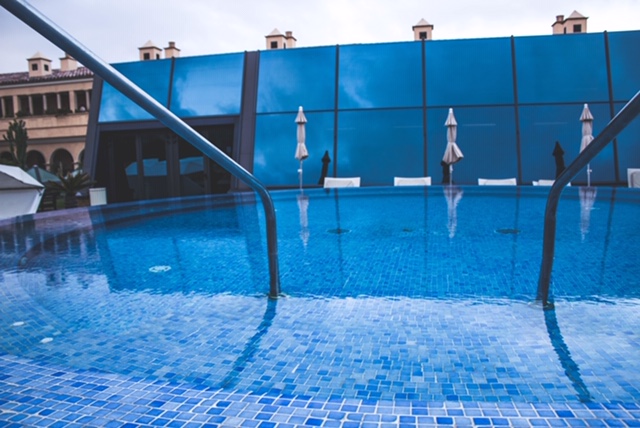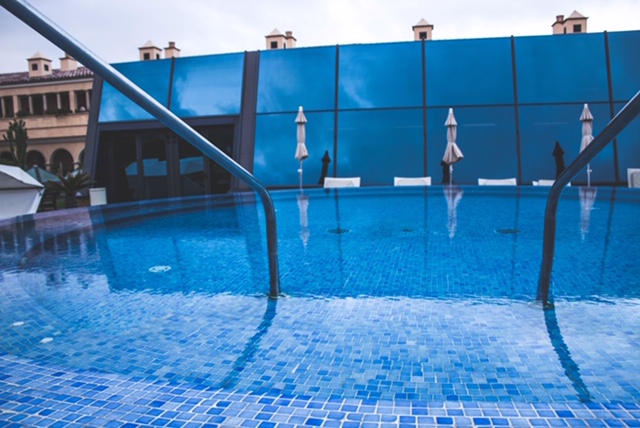 Family Holidays in Fuertventura
If keeping the children entertained is at the top of your list, like it was for us, then the Gran Hotel Atlantis Bahia Real in Corralejo is the ideal choice. There is a kids' club available, leaving you to unwind and have a relaxing spa session, while the little ones are having fun.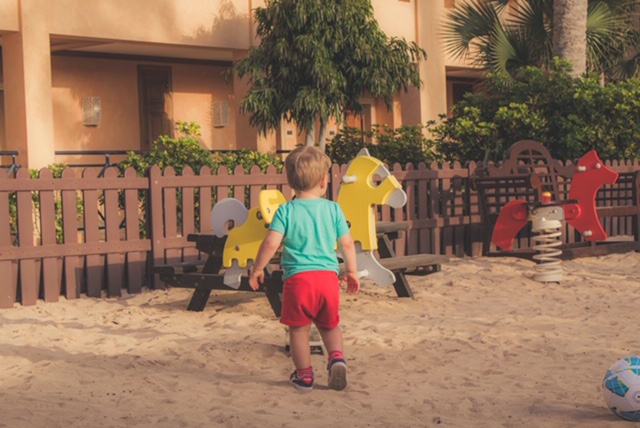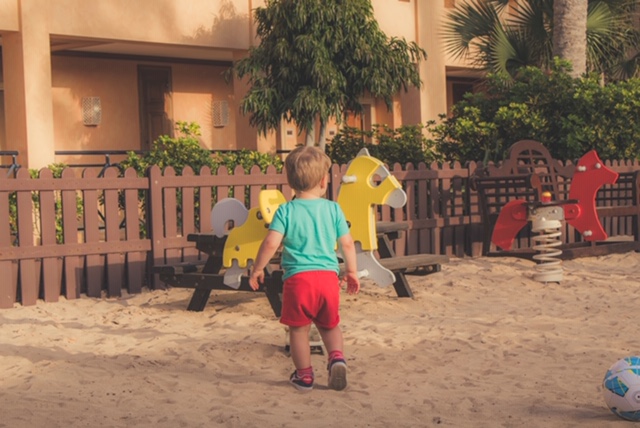 The heated children pool also gave us a great opportunity to watch our little one jumping in the water carefree while we were laying next to it on the comfortable sun beds. As a parent there is also no need to take any toys for your kids because the hotel provides with everything you need. And when your little rebel gets tired of the water you can head to the the well equipped playground. Paradise for every family!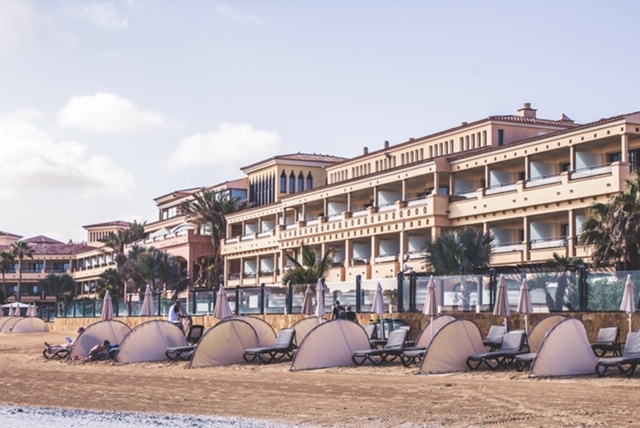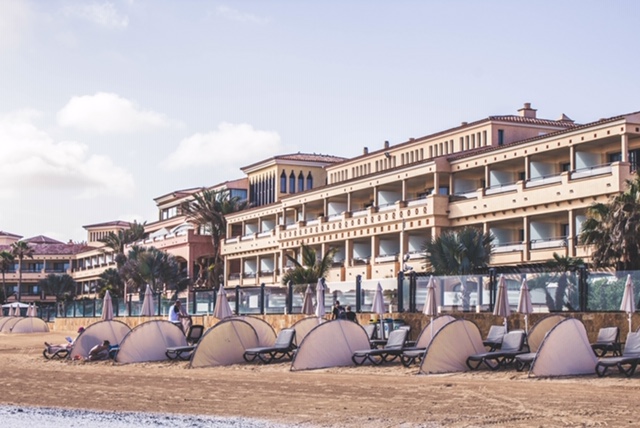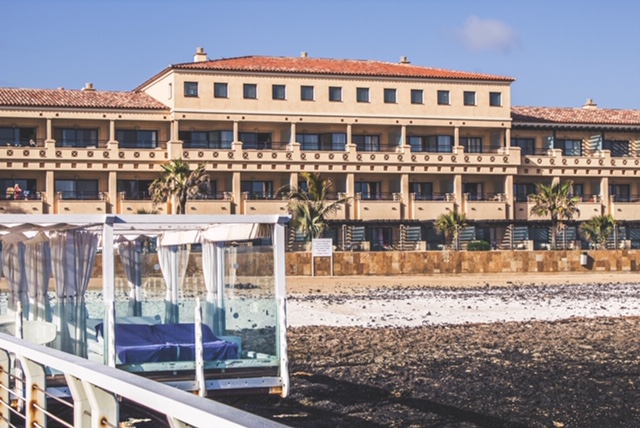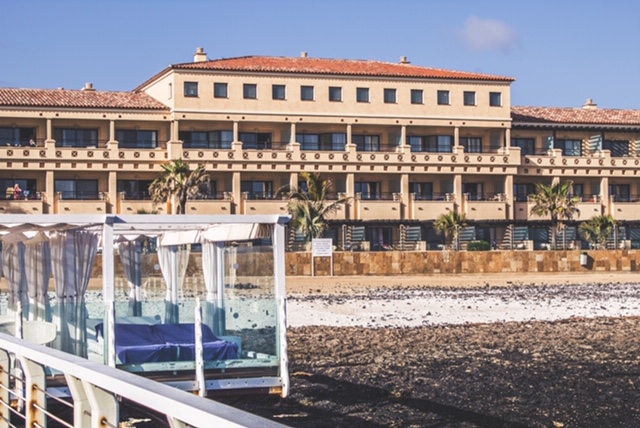 Nearby the 5-star hotel you can also find spectacular beaches in the Dunas de Corralejo Natural Park. There is a wonderful walk alongside the white dunes where you can take memorable pictures and observe all shades of blue of the Atlantic Ocean on the way to the golden beach. You can swim in the water or sunbathe under the Canarian sun. But be careful and use plenty of sunscreen and cover your head. Because of the wind the heat of the sun can be underestimated.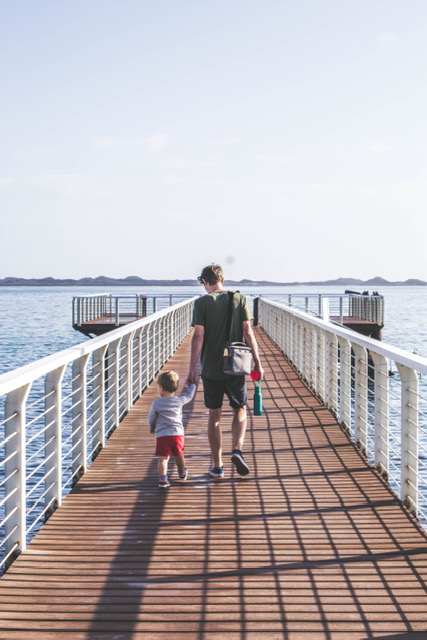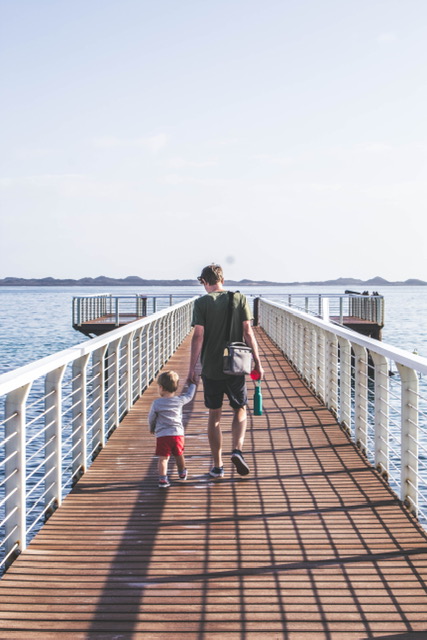 Another great alternative for those who plans to visit Fuerteventura with kids is amazing Suite Hotel Atlantis Resort. If you are wondering where else you can go with kids in Europe, read 10 Best family friendly cities in Europe.
If you are also in love with this incredible 5* hotel like we are then you can visit their website or contact them via email reservations.bahiareal@atlantishotels.com or phone number +34 928 537 153 for more information.