Lille in the Northern part of France, which is close to the Belgian border is an ideal day trip city. It's very easy and inexpensive to travel to Lille – around 80 minutes by one of the European bus lines from London or less than 2hours from Bruges or Brussels. There is also an opportunity to visit Lille by train.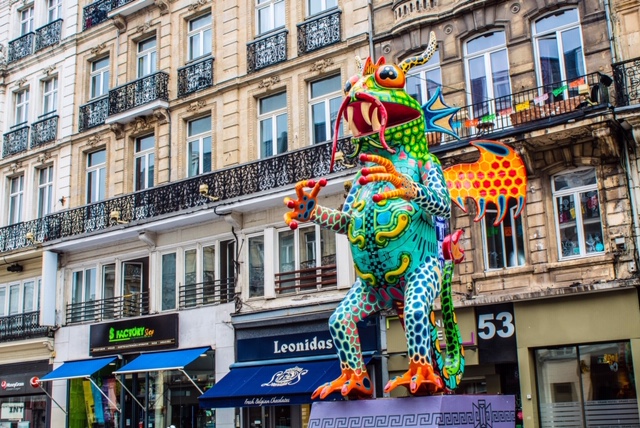 Lille is not at the top of most European bucket lists but it's fifth largest urban area in France with a rich history. It's the centre of French Flanders with crucial influence of Belgian and Flemish culture. It has a compact size so you easily reach everything by feet, you can also rent a bike. You can also enjoy a bus tour through Lille which introduces you to the main sightseeings. All in one 1 day in Lille is enough to discover the best of it.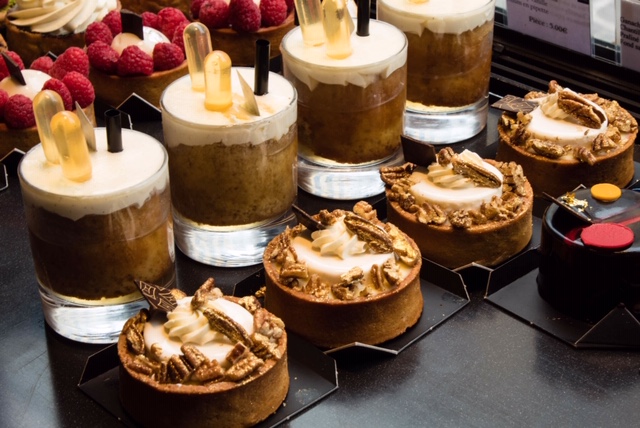 There are some interesting facts about Lille like it was Cultural Capital of Europe in 2004. Moreover the name "Lille" evolved from "L'Île", meaning "island". The French city originated on a tiny island in the river Deûle.
Before you start exploring Lille I would recommend to purchase Lille's City Pass for 24h or 48h. It's a great way to save some money since entrance to museums, tourist sites and attractions, and public transportation are all included. The quickest way is to purchase it online. This is what I always do.
Where to stay in Lille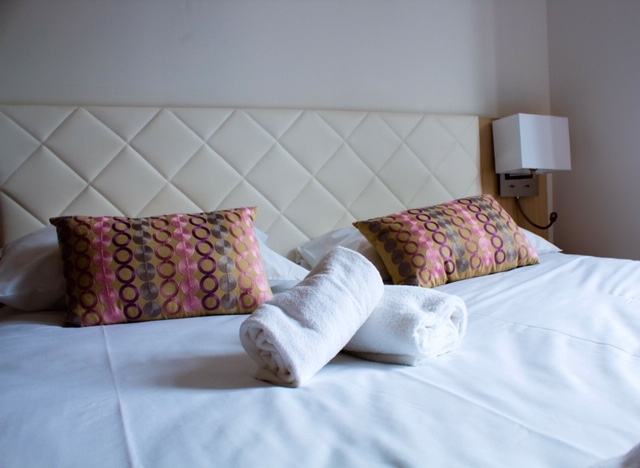 There is a different price range of hotels and B&B places in Lille, France. You can definitely find a budget staying but also very fancy accommodations. I would definitely recommend Hotel Ambassadeur. This hotel located in the centre of Lille just next to the Hospice Gantois and less than 1km from Grand Place Lille. Rooms are small but tidy and cozy. Ah and of course the price is unbeatable!
One day in Lille – Top things to do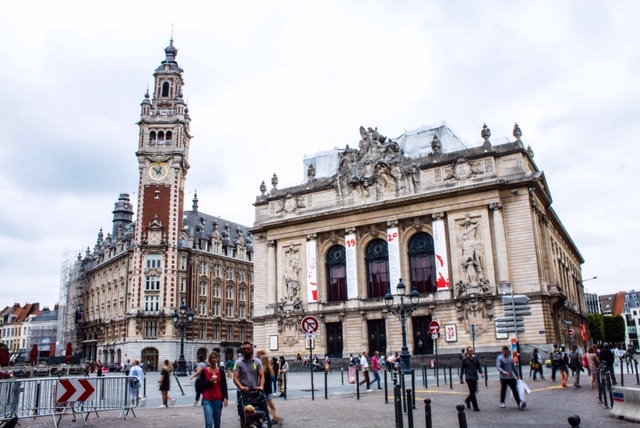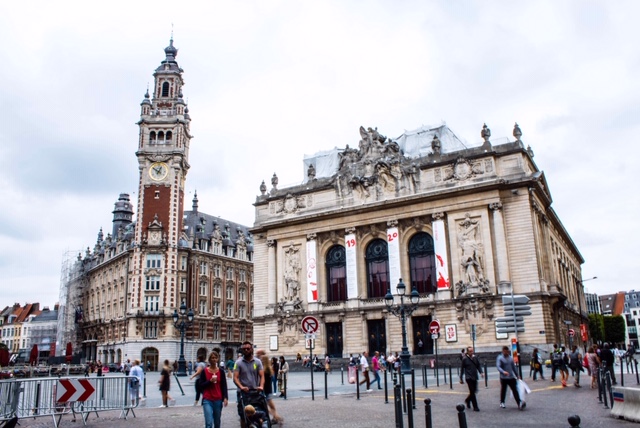 Start with the Place du Théâtre
Tip from me: Those who don't feel like walking can explore city of Lille on a 75-minute convertible coach tour by bus. It will show you all the best what the elegant city can offer and afterwards you can just go and have a drink or maybe visit some museums. We decided to discover Lille by foot though.
When arriving at Lille Flanders Station the first beautiful sightseeing of Lille that you will discover will be the Place du Theatre. This is where you can start to absorb some of the Lille's main sights.
To recharge your batteries in the beginning of your day have a delightful breakfast at one of the cafés at the Place du Theatre. All of them look very charming and serve famous French croissants and coffee. We stopped by We are ARA, which is not very traditional but still worth of visiting.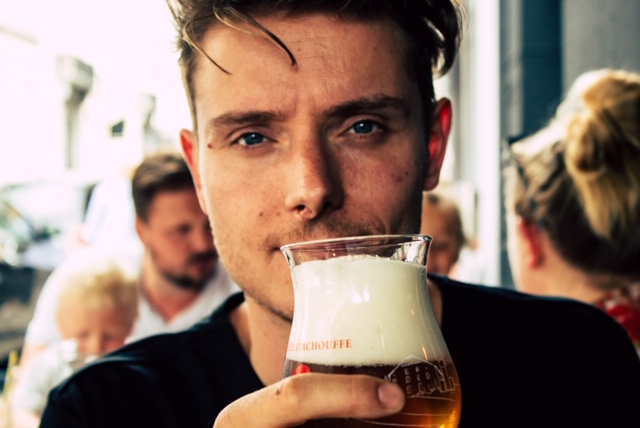 Opera De Lille
Take a quick look around at the Place du Theatre and you will discover Lille's grand Neo-classical Opera House, officially inaugurated in 1923. The architecture and opera's facade are pretty impressive, which has been designed originally by Lille architect Michael Joseph Lequeux but because of a fire accident in 1903 Opera de Lille has been redesigned by multiple architects.
The best view of the city from Beffroi de Lille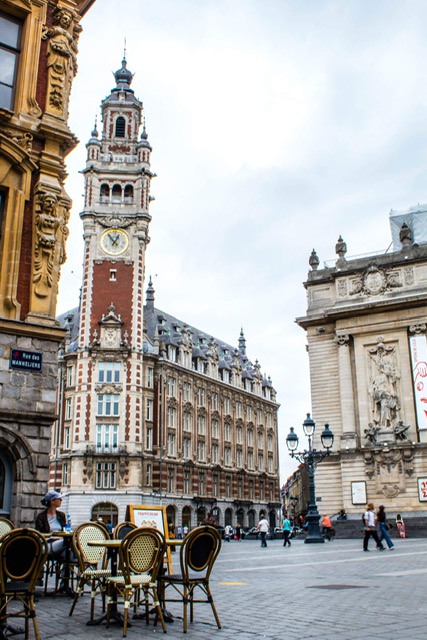 The symbol of Lille and also a must-do attraction is definitely the 104 metres high Beffroi de Lille or Belfry. You can climb over 100 steps to cherish the 360 degree view from the top of the UNESCO heritage site. On a clear day you can observe Mountains Flanders and the valley of the Lys. Try to buy ticket online and you will save 1,50€!
The Place Charles de Gaulle
One of Lille's first attractions that you are going to see is the Place Charles de Gaulle, named after the French general and later president De Gaulle. It's the central square in Lille Old Town surrounded by charming bars and restaurants. Ideal spot to immerse into the vibes of the city. From here you can also easily explore the entry city of French Flanders.
Unfortunately the view of Lille might be obstructed by the amount of homeless people with dogs and also beggars. Looks like it's a significant issue that the city struggles with. Nevertheless locals are very kind to the minorities by giving them food and water.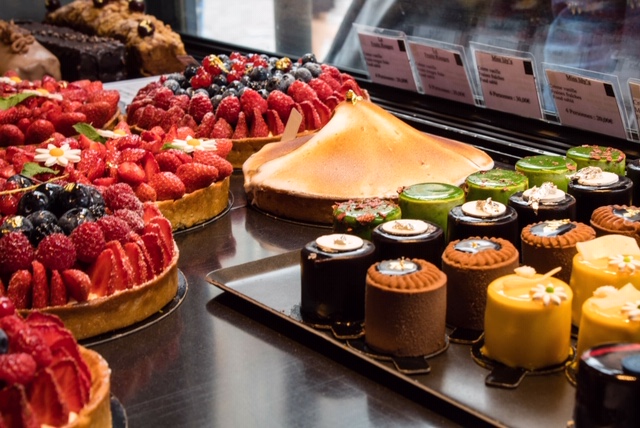 Palais Rihour
Palais Rihour is a flamboyant example of gothic buildings in Lille, built in 1453. On the ground floor you will find Lille's tourist centre in the Salle des Gardens. Upstairs the Sacisity are venues for various public events and also exhibitions. If you travel to Lille in the winter then don't hesitate to visit the Christmas Market on the square in front of the Palais Rihour.
Book Market on Vieille Bourse
The Vieille Bourse or also known as "Old Stock Exchange" is the building of the 17th century which consists of 24 identical houses built around an inner square. It's considered to be one of the most beautiful architectures in the square, and probably in Lille.
Notre Dame de la Treille Cathedral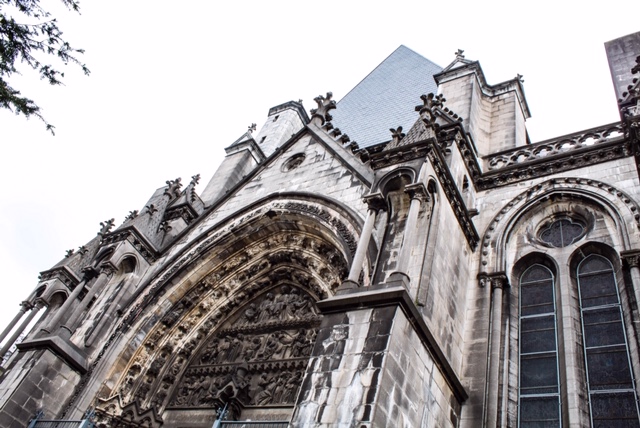 On your day trip to Lille you should doubtlessly visit the beautiful Notre Dame de la Treille Cathedral. Located in the heart of Lille you can step into the extraordinary scenery of gothic architecture without paying any entrance fee. Don't be foolished by the underwhelming exterior made from concrete and stone and lacking on aesthetical appeal. Inside is a completely different story: colourful stained-glass windows and amazing interior artwork.
Where to eat in Lille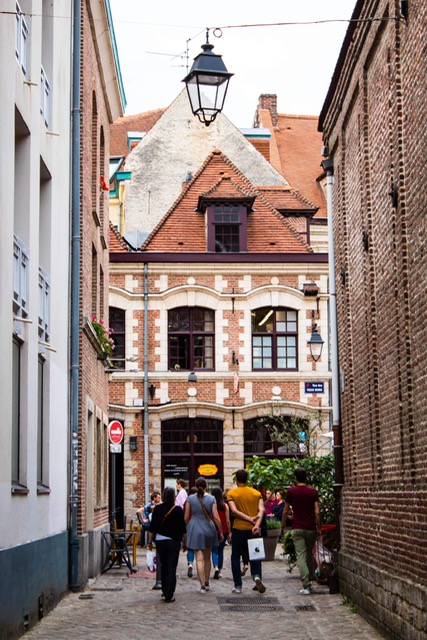 There are plenty of nice places where you can have a bite or try something sweet. And yes, because Lille is located on the border of two countries Belgium and France it combines the best of both. It means you will discover various delicious chocolate creations and amazing dessert stores.
If you're on the hunt for something savoury I would recommend to visit the Place aux Oignins just next to the beautiful Notre Dame de la Treille Cathedral. It's a hidden square with charming cafés where you can enjoy your lunch or dinner.
Musee de l'Hospice Comtesse
If you are curious to get to know more about local architecture then don't miss Musee de l'Hospice Comtesse. It's hidden behind the shops and small streets but worth visiting. It was founded by the Countess of Flanders in 1237 as a charitable gesture to poor people but now it has been transformed into an interesting museum with many Flemish paintings and Lille tapestries.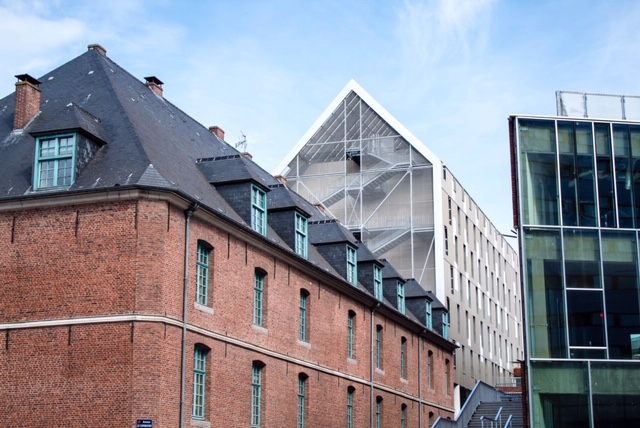 The Palais des Beaux Arts
If you have an affinity for the fine arts then don't hesitate to visit famous the Palais des Beaux Arts. The permanent collection, taking in 22,000m², implements mainly art works from the 17th until the 19th century.
Because of its magnitude, this museum is often called the Second Museum of France, with the Louvre being the first. Nevertheless you will need quite some time to cherish the collection of paintings. The building is also a distance away from the Old Lille that's why I would recommend to take a city bike to save some time.
Walk through the Porte de Paris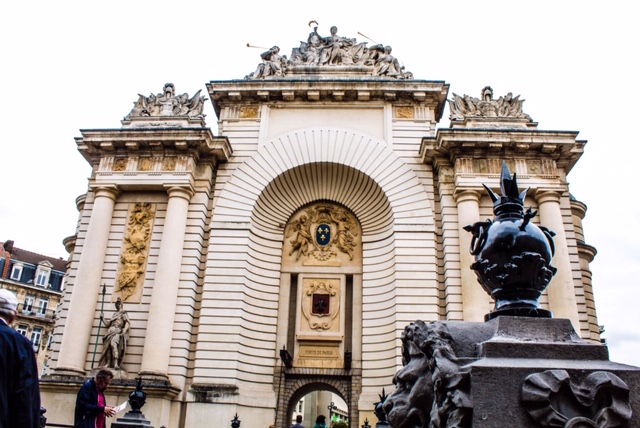 Not far from the Palais des Beaux Arts you will find another Lille's impressive tourist attraction: The Porte de Paris ("Gate of Paris"). It's an Arc de Triomphe which was build in the 17th century to commemorate Louis XIV conquering the city. Great spot to take Instagram pictures!
Lille Citadelle
To be honest, you won't make it to see everything in one day but you can decide whether you explore the last two sights or Lille's beautiful Citadel.
The Citadel is a French military base. You can't enter it but you can admire the various gates and outer walls on a ramble in the canal-side park, in Esquermes. The star-shaped citadel was built in just 3 years after Louis XIV conquered Lille in 1667. Not only the speed of the project was incredible but also a fact that three million stone blocks, 70,000 lumps of sandstone and 60 million bricks were needed to build this construction.