It is possible to create a perfect London itinerary for 3 days even if London is a very chaotic and crowdy city with a population of 8,7.    The capital of UK is a place where you can meet numerous different cultures, who are happily living together and share their affinity for that stressful and loud city. For sure London has plenty of nice things to offer, long time I couldn't understand though, why so many people feel a need to move and to live there? The prices for the rent are incredibly high, the streets and public transport are full with the mixed crowd of locals and tourists and it's magnitude is so tremendous, that you always need between 30-40 minutes to get from A to B or sometimes even 1-2 hours.
My last 2 days in London changed my opinion about that magnificent city. I've seen many beautiful places, met interesting and friendly english people and probably felt the real vibes of London. In my eyes London has plenty of optical similarities with Australian cities like Melbourne for example. This is when I realized why English people feel so comfortable in Down Under: it feels like home but the weather is even better!
What to see in London in 3 Days
Day 1
We arrived at Victoria Station, enormous and busy but beautiful station at the heart of the city. It's so huge so you can find everything there: national rail, underground, shopping mall, restaurants and loads of people running somewhere like a group of ants. It's easy to orientate yourself, you can find descriptive signs all around and furthermore the train station staff is very helpful and kind. It's more efficient to get Oyster card directly from the machine, if you stay longer then just 2 days. You need to pay 5 Pounds deposit for it, but when you bring the card back, your money will be returned.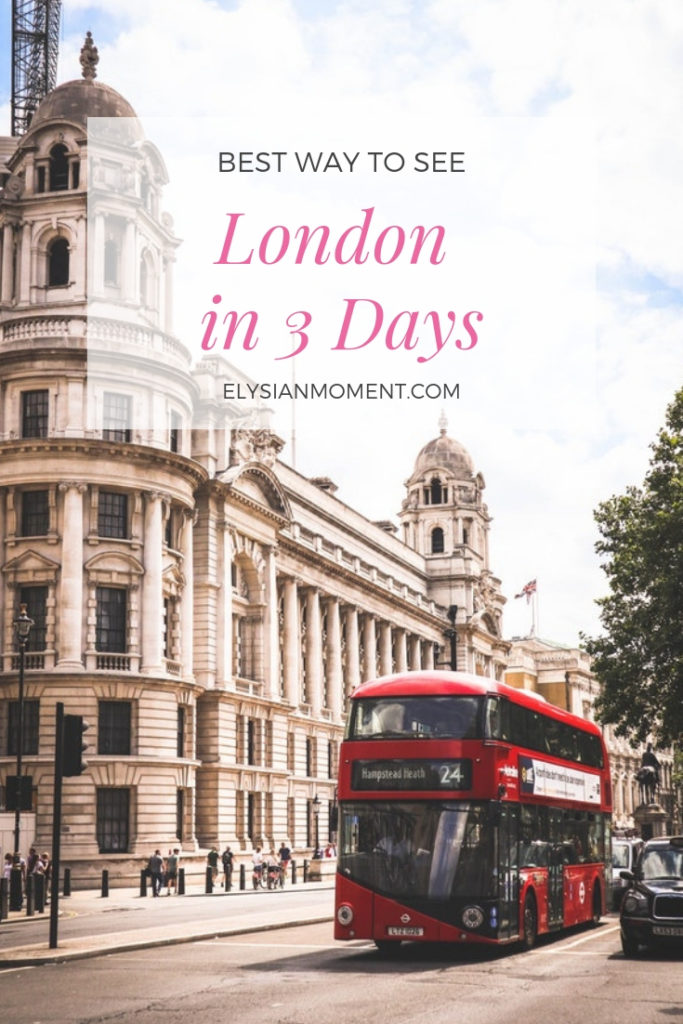 Where to stay in London?
Our lovely hostel was located in Bayswater, the ideal base from which to explore the surroundings of central London. It's a culturally diverse area of West London with terrific traditional english architecture. We stayed at Dean Court Hostel, which is 1 minute away from the Bayswater Underground and 100 meters from Hyde Park. Moreover there are various restaurants and supermarkets where you can get diverse food. We had a private cozy room for two people with a terrace and a nice view. London is obviously one of the most expensive places to stay, Dean Court Hostel is well priced for a good located accommodation and included breakfast. However it's a hostel with shared toilets and shower. Verdict: great place with friendly staff, definitely place to stay!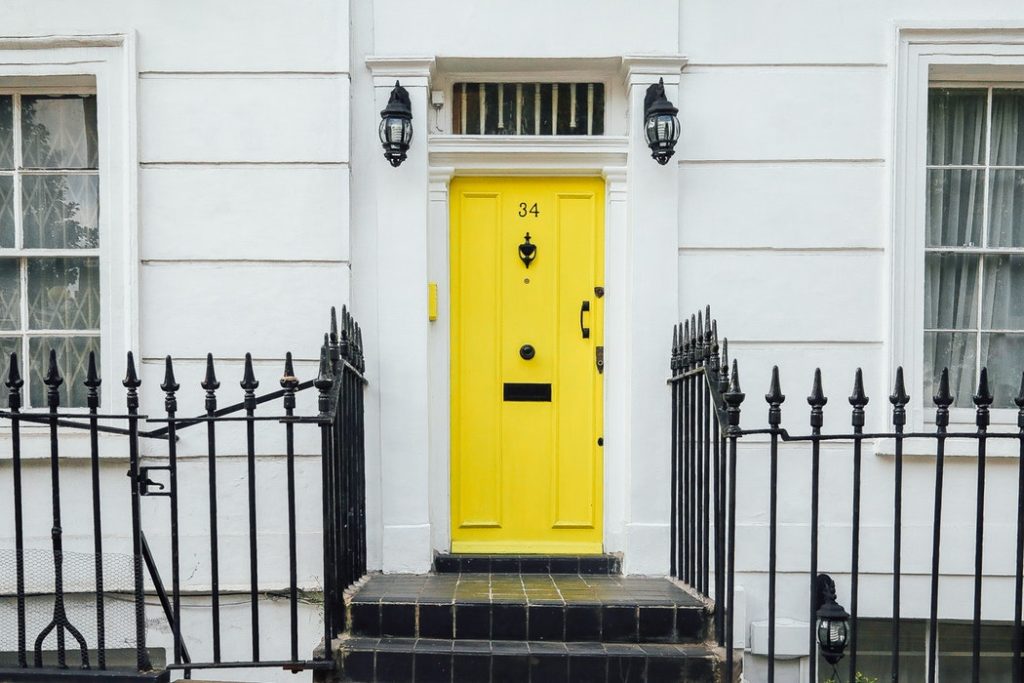 Explore Portobello Road Market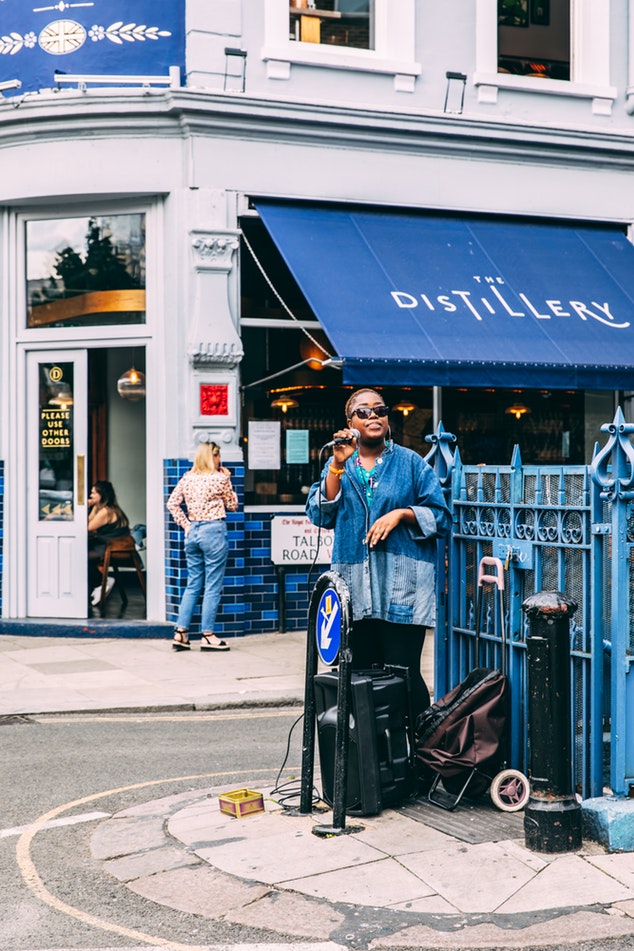 After walking around in Bayswater and enjoying it's magnificent architecture, you may want to visit the world's largest antiques market, Portobello Road. It's an infinite road with over 1.000 of dealers on the both sides of the road selling various kinds of antiques and collectibles. The roots of the exciting market go back to the 19th century. Since that time it surprises locals and tourists from all over the world with it's designer boutiques, street food and cute cafés. If you have passion for vintage and curious for something different than H&M or Zara, then you should doubtlessly visit the never ending market.
Going out in Camden Town in London
Party scene in London is exciting and without exception memorable. You can always find great clubs and pubs with happy hours, cheap entry fees, live music and fascinating sometimes weird ambiance. One of the awesome party neigbourhoods in London is Camden, famous for it's local markets and vibrant nightlife. It's an artistic and creative area, where you can hunt for treasures in the markets and taste the food from around the globe during the day. In the evening you can listen to live music in one of the pubs and afterwards dance the night away in the club. Many famous English artists like Dylan Thomas and Amy Winehouse made Camden their home. There you can also find a life size memorial bronze statue of Amy located in Stables Market.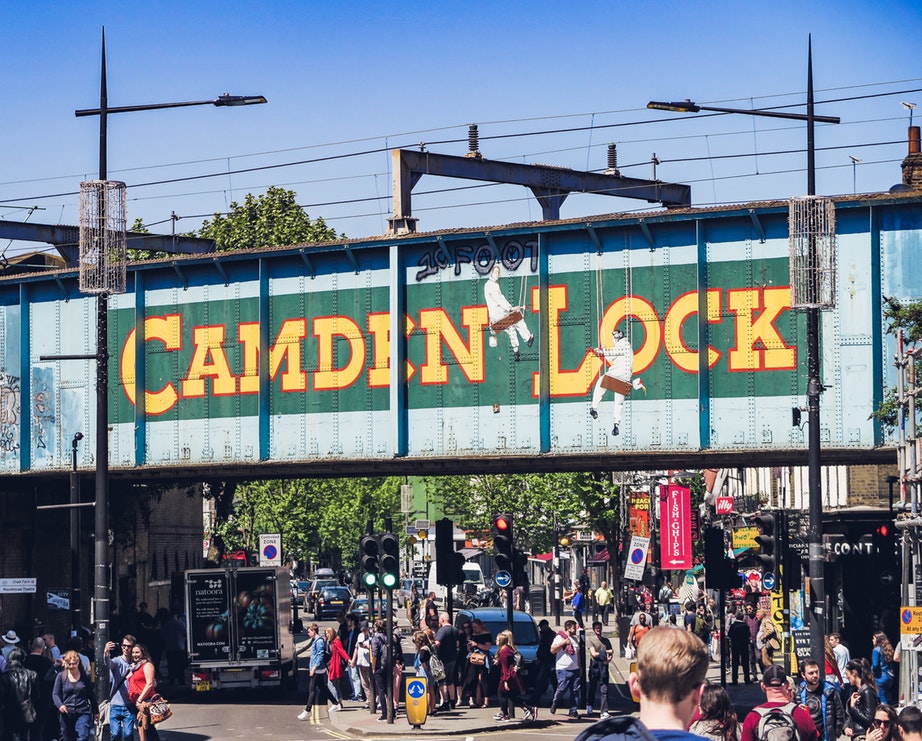 Camden is full with architectonic wonders, the whole neighbourhood resembles a museum, so you can't stop admiring a bit trashy & crazy but for sure stunning buildings. During the late evening young people doing promotion for the clubs giving away the cards with discounts. Try out Camden Proud. It's a big area divided into two music options, House and RnB, and the sizable outdoor bar, which is perfect for a drink, smoke and chat with your company. The club used to be a horse hospital and around 6 old stables are still intact.
Don't worry about coming back home, Uber is available in London. The cheap alternative for a Taxi, just don't forget to download the Application.
Day 2
City Sightseeing in London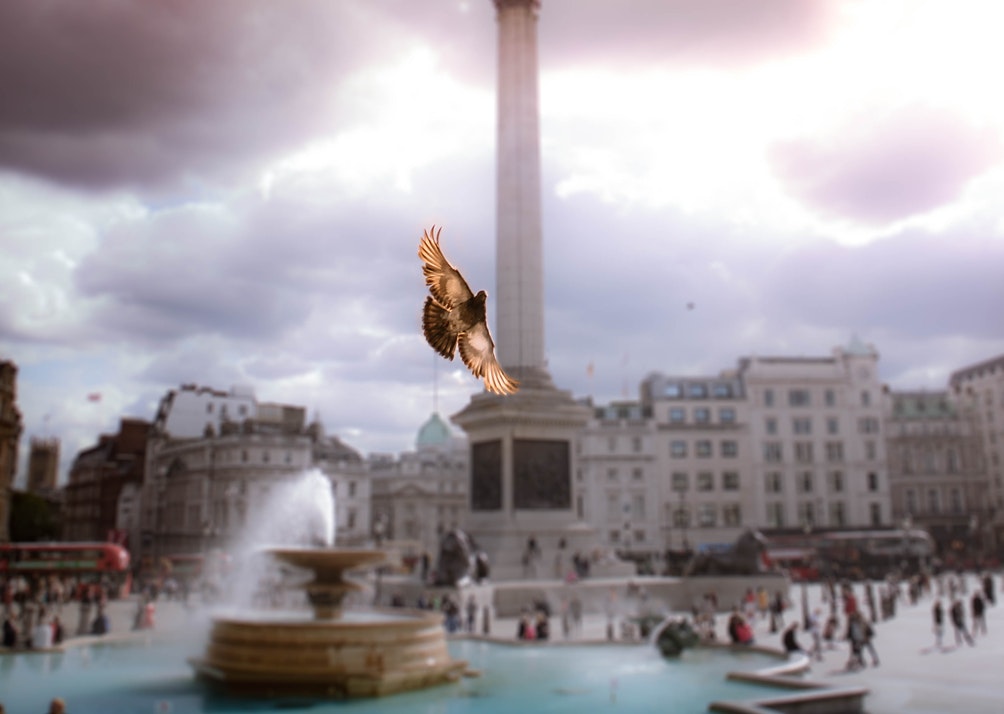 There should be typical city sightseeing in London like famous Trafalgar Square. It's a place full with history of it's heritage site, fabulous statues and fountains in the middle of the city. The imposing square attracts thousands of visitors every day, so you can see an unstoppable float of the english red buses on the crossroads of London's traffic. Interesting fact: Trafalgar Square used to be a home for thousands of flying rats, pigeons. Tourists loved to feed them, so the population of pigeons was growing and the square was almost conquered by them. 2003, London Mayor Ken Livingstone declared war on pigeons and illegalize feeding them. Furthermore the hawk was employed to terrify the little grey pigeons. So nowadays it's a pigeon free area and it's possible to hold concerts and public events on the square.
Visit St. James Park in London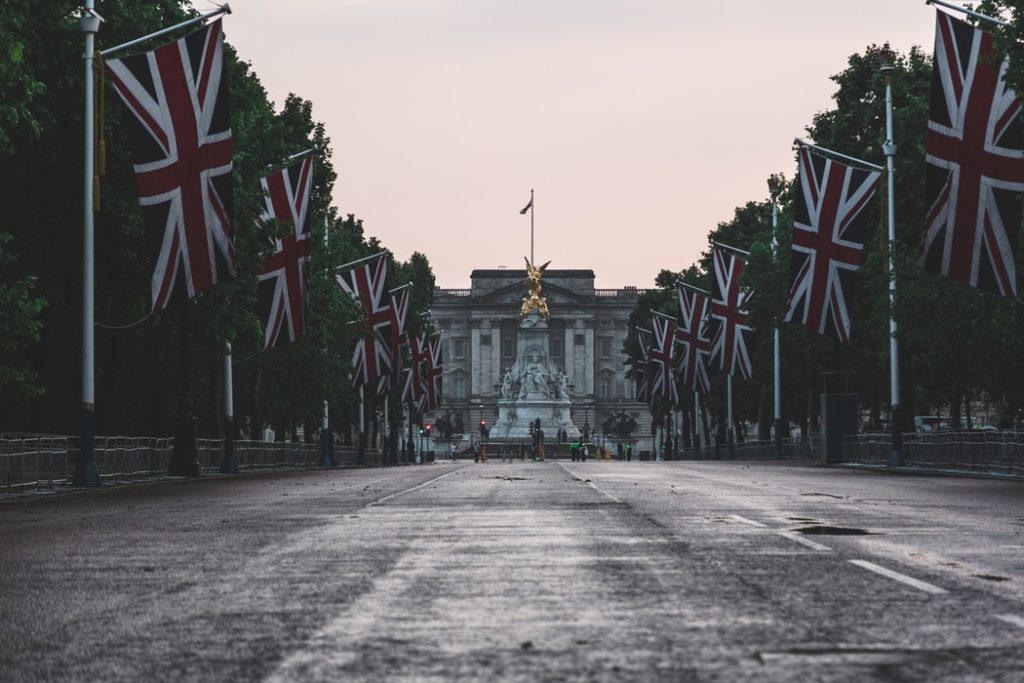 To continue London city tour escape from the chaos of the vivid city in the tremendous green oasis in London. One of them is the royal St. James's Park, which lays in the City of Westminster close to Trafalgar Square. It's a perfect place to hang out with your friends, have a romantic walk through the oldest park or just sink in for the moment into the tranquil world of nature. During the summer St. James Park spoils it's visitors not only with 23 hectares of green amazing surface but also with various events, a contemporary British restaurant, four refreshment kiosks and fountains with drinkable water. As every other park in London St. James Park is filled with comfy deck chairs. The only negative aspect you should pay for that treat.
Visit SOHO
On your three days in London tour you should visit terrific and never quiet area in London, Soho. It's popular for it's history, architecture, various bars and restaurants and fun-loving atmosphere. There, close to Piccadilly Circus station, you can also find the restaurant and take away of the famous english chef Jamie Oliver. We were also tempted by the famous name and reasonable prices to order double cheeseburger £6 and beef Hot-Dog £5. The decoration of that place and the concept of 50s' is definitely impressive, food was not extraordinary though. Burger was good.
Walking through Coventry Street you will discover M&M's World, delicious chocolatery Godiva, where you can also enjoy chocolate ice cream with raspberry topping in the summer days. It's definitely a place where your eyes will be permanently entertained and your wallet will get emptier.
The Lion King Musical
Dreams come true: as many other children of the 90s' I grew up with Disney and my favorite cartoon was always The Lion King. To cut a long story short: the musical was breath taking and I recommend everyone too see it! The most thrilling moment of the show was the very beginning. You can feel the magic from the very start with the epic song "Circle of Life" until the end, when curtains close the podium. The dialogs and most of the songs are completely like in the cartoon with some amusing extras and modern day jokes. There are some songs written specifically for the live show.
The Lion King musical already exists since a very long time and still the theatre is always full with visitors. I would suggest to buy tickets 4 weeks in advance to get good seats for a lower price.
London Eye at Night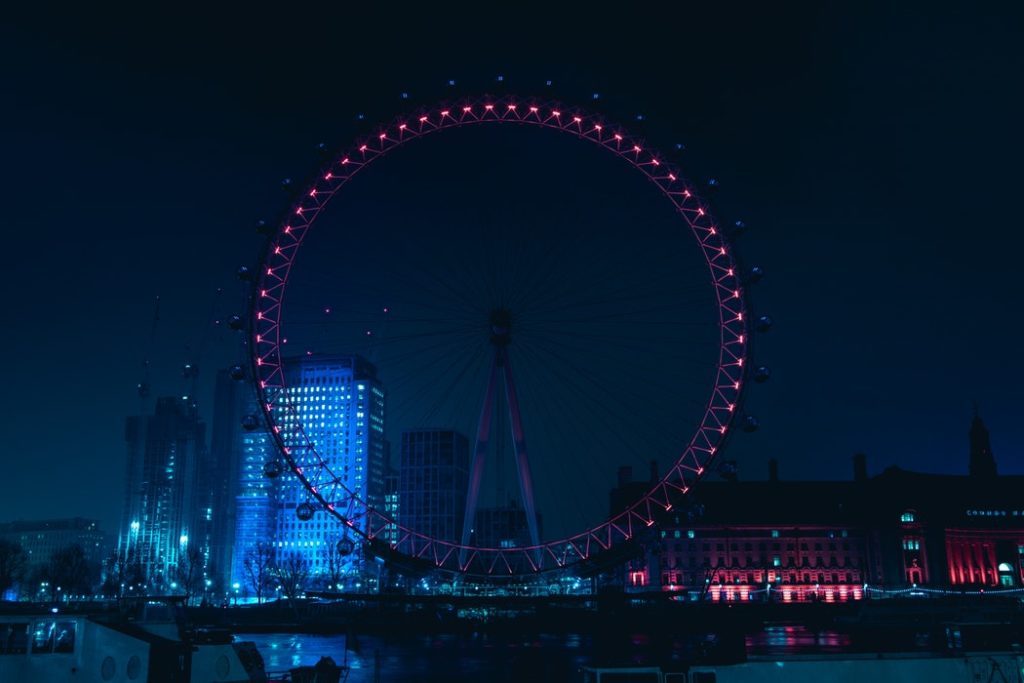 After watching a thrilling show you can admire iconic London Eye at night on your way back to the hostel. It's a great place to take beautiful pictures too.
Day 3
Things to Do in Hackney, ideal place for Hipsters
To finish your perfect weekend London itinerary go to a cool district, Hackney. It's a district in the East of London and it's a heaven for hipsters and trendy people. But it hasn't been always like that: Hackney used to be run down area dominated with crime, drugs and gang warfare. But brave young hipsters, just as we know them, could distribute junkies and criminal gangs by opening coffee shops and a weekly market, Broadway Market. It's an ideal place to discover original clothing, arts, to try authentic street food or just sit down in one of the pubs, cafés, enjoy delicious ice coffee and watch various interesting people passing by.
The Hackney area is also popular for it's huge and always busy park, London Fields. The park is full of smoke and people from all over London, because the other local parks don't allow to have barbecues or to stay up the whole night. It has an amazing atmosphere and you can see people running, doing free group exercise classes, playing petanque or just relaxing and enjoying the day.
Facilities also include the iconic pub, The Pub on the Park. The pub has pretty simple decoration with outdoor decking areas and splendid vibes. It's an ideal place to have a drink with your friends and to fancy the delightful burger. Speaking of burgers, The Pub on the Park serves the best burger that I've ever tried in my life! The price is reasonable:11₤ for cheeseburger with baked slices of potatoes. Don't miss it!