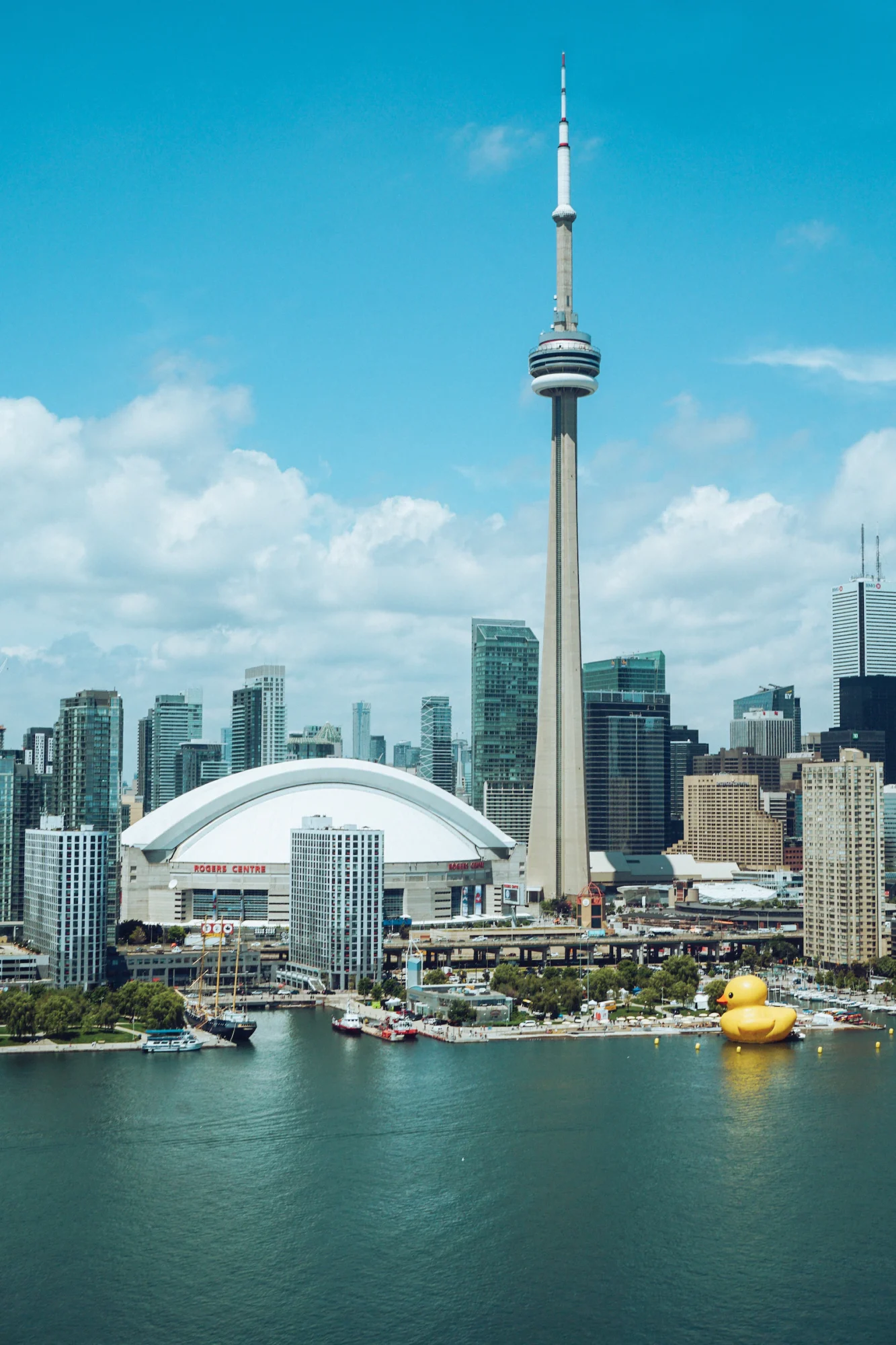 I've always wanted to visit Canada because of it's beautiful nature, modern big cities and friendly people. We started our trip to North America with Toronto, the largest city in Canada. We were surprised how vibrant, diverse and extremely friendly this metropolis is! That's definitely true that whether you're a culture enthusiast, a foodie, a nature lover, or simply seeking adventure, Toronto has something to offer everyone. It's also a very big city so it's better to plan your itinerary in advance!
Here are some interesting facts about Toronto:
Cultural Diversity: Toronto is one of the most culturally diverse cities in the world, with over half of its population born outside of Canada. This diversity is reflected in its neighborhoods, cuisine, and cultural events, making it a rich tapestry of global influences.
Year-Round Events: Toronto is a city that never sleeps when it comes to events and festivals. From winter's Christmas Markets to summer's Pride Parade, there's always something happening.
Warm and Friendly Locals: Torontonians are known for their friendliness and hospitality. We've never met so many friendly people especially while travelling with the baby. Everyone wanted to help us and give us a seat in the subway.
Safety and Cleanliness: Toronto is consistently ranked as one of the safest and cleanest cities in the world, making it a welcoming destination for travellers.
Accessibility: The city's efficient public transportation system, including subways, buses, and streetcars, makes it easy to navigate and explore all corners of Toronto.
How to Get to the City from the Airport
Upon your arrival at Toronto Pearson International Airport, you'll find a variety of transportation options to reach the heart of the city Toronto. One of the most convenient and eco-friendly choices is the UP Express train, which takes you from the airport to Union Station in just 25 minutes and costs 12$ per person. During the fall, this train journey offers a picturesque view of changing foliage, adding a touch of natural beauty to your arrival. I would definitely recommend this choice!
Taxis and airport shuttle services are also readily available for those seeking a more direct route to their accommodation, while car rental agencies provide flexibility for those planning to explore the surrounding areas.
Why Autumn is a Great Time to Visit Toronto
Autumn is a spectacular time to visit Toronto for several compelling reasons. As the summer heat mellows into a comfortable coolness, the city's parks and green spaces transform into a mesmerizing tapestry of reds, yellows, and oranges. High Park, in particular, is a must-visit during this season, as its iconic cherry blossoms give way to a new explosion of color. Additionally, fall ushers in a cultural renaissance in Toronto, with film festivals, art exhibitions, and theater productions taking center stage. Whether you're an art enthusiast, a nature lover, or simply someone who enjoys pleasant weather, Toronto in the fall has something to offer you.
Where to Stay in Toronto
Choosing the right accommodation for your visit to Toronto is crucial to ensuring a memorable and stress-free experience. If you've arrived late to Toronto or would like to have a relaxing day before flying back home, the Westin Airport Hotel Toronto stands out as an exceptional choice. Here are some compelling reasons that I personally find important why you should consider staying at this premier hotel during your Toronto adventure.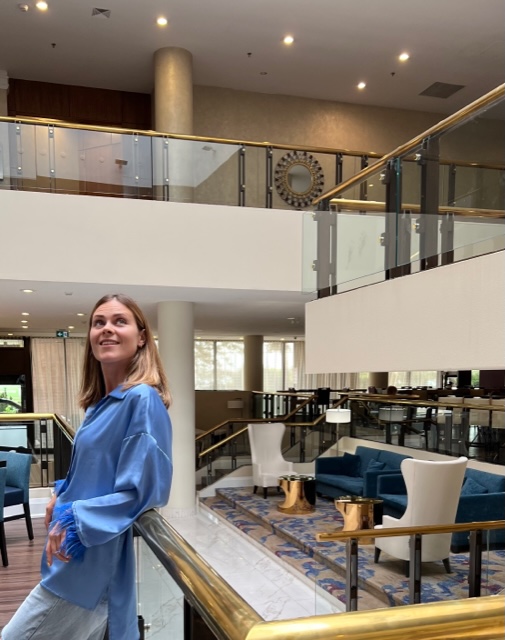 Proximity to the Airport: The Westin Airport Hotel Toronto's location is unrivaled in terms of convenience. Situated just minutes away from Toronto Pearson International Airport, the hotel offers a complimentary shuttle service to and from the airport terminals, ensuring a hassle-free transition to your accommodation.
Spacious and Modern Rooms: The Westin Hotel offers comfort and luxury. We stayed in the suite with the king sized bed. The room was spacious and well-equipped to provide a haven of relaxation after 10 days of travelling around Canada. Our little boy also enjoyed running around and explore the big room.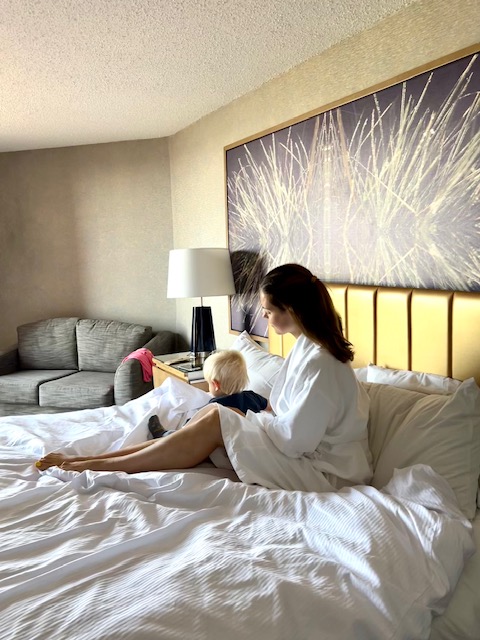 Diverse Dining Options: The Westin Hotel offers various options for delicious dining experiences. We started our day with the hearty breakfast with all kind of sumptuous choices: starting with pancakes, eggs, vegan omelettes, and ending with healthy smoothies and fresh muffins. The hotel also features a range of dining options, including a restaurant and a bar, where you can savor a variety of culinary delights. All fresher made and served decadently.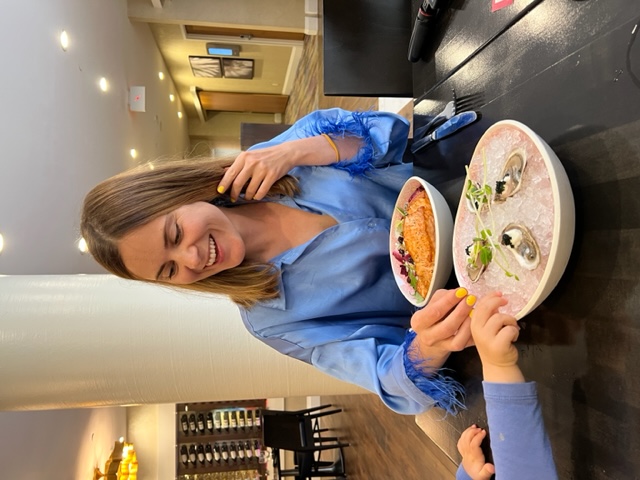 Fitness and Wellness Facilities: We truly enjoyed swimming pool in the hotel. There are also fitness facilities available, including a well-equipped gym.
In conclusion, the Westin Airport Hotel Toronto offers a winning combination of convenience, comfort, and amenities that make it an ideal choice for any kind of travellers!
Tips for parents: The Wildride toddler sling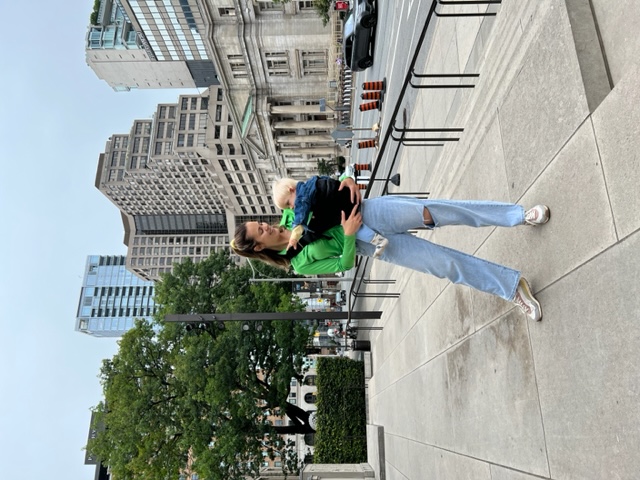 Carrying your child can be heavy and tiring when you want to enjoy your holidays. Moreover our baby for example doesn't like to sit in the stroller the whole time. I've discovered trendy the Wildride toddler sling. It definitely offers you as a parent the necessary support during carrying. The toddler baby carrier is suitable for children from 9 months old and a weight of 20 kilos, which means you can use it until your kid is 4 years old! I would say it's a must-have!
Best Places to Visit in Toronto
1. Food Tour in Kensington Market with Tasty Tours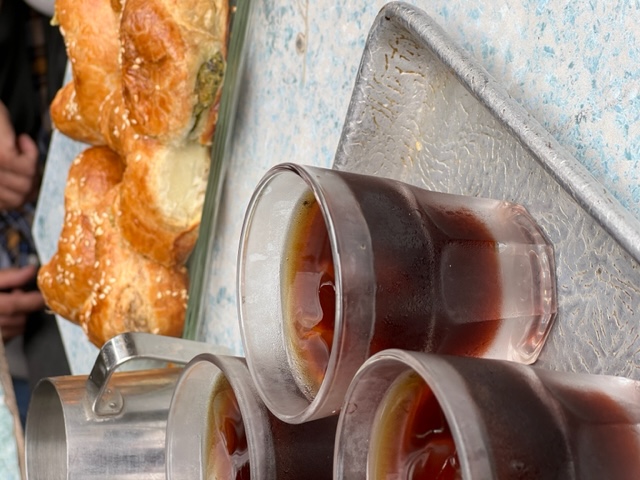 One of the best ways to experience the diverse culinary scene of Toronto is by taking a food tour. Kensington Market, a bohemian neighborhood known for its eclectic mix of shops and eateries, is a must-visit. While exploring Kensington Market on your own is undoubtedly enjoyable, joining a guided tour with Tasty Tours adds an extra layer of excitement and depth to the experience. We personally truly loved it because our guide was not only passionate about food but also deeply knowledgeable about Kensington Market's history, culture, and culinary offerings. We had the opportunity to taste dishes from different parts of the world.
Honestly Kensington Market can be bustling and overwhelming, especially for first-time visitors. It was good to have a guide that showed us the best of the neighbourhood. Moreover Tasty Tours typically operates with small groups, creating an intimate and personalized atmosphere. So it's fun to get to know new people in the group!
Last but not least by taking a Tasty Tours food tour, you're contributing to the success of local Kensington Market businesses. It's a way to support the neighborhood's independent food vendors and artisans.
2. Niagara Falls Tour with Queen's Niagara Company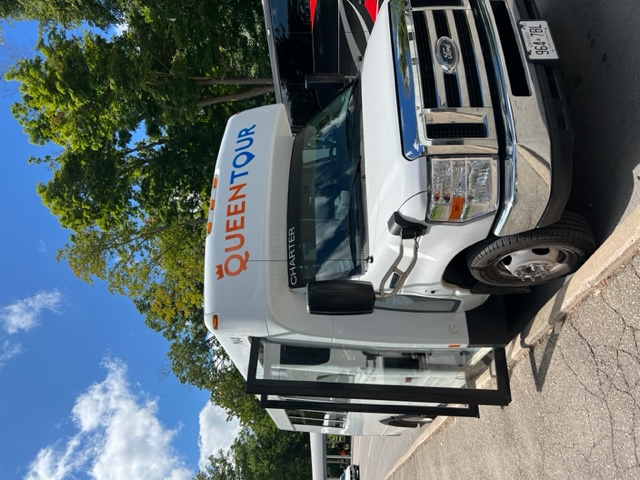 A visit to Toronto wouldn't be complete without witnessing the awe-inspiring beauty of Niagara Falls. During the fall, the surrounding landscapes burst into breathtaking colors, enhancing the natural wonder of the falls. We decided to join Queen Tour Niagara Falls Tours for a day trip from Toronto to Niagara Falls. And I can definitely recommend them to anyone!
Traveling to Niagara Falls from Toronto can take up to 2 hours that's why it's great that Queen Tour provides comfortable transportation, eliminating the need for you to worry about directions, parking, or navigating the highways. There are several pick up points in Downtown which is very convenient. The shuttle is spacious and comfortable.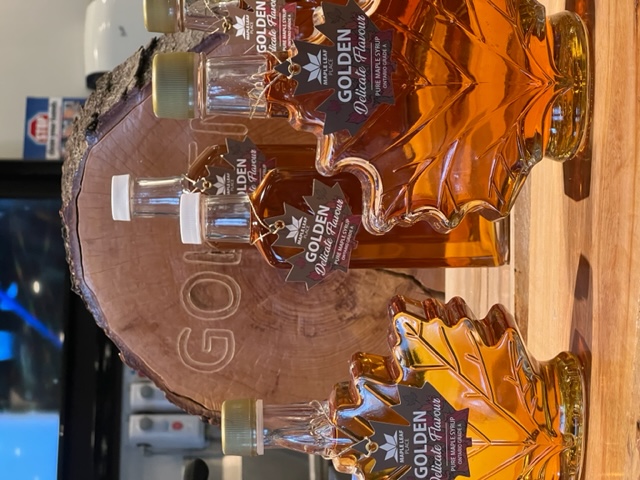 Our guide John shared with us local stories, recommendations for nearby attractions, and insights into the communities surrounding Niagara Falls, giving us a deeper understanding of the region. He also took care of all the all entrance fees and pre-arranged activities, ensuring for us a hassle-free experience. On the way to Niagara Falls we even stopped to taste and purchase authentic Canadian maple syrup.
Niagara Falls is not just a single waterfall but a collective term for three impressive waterfalls: the Horseshoe Falls (the largest and most iconic), the American Falls, and the Bridal Veil Falls. Each offers a unique and stunning view. Of course we joined one of the most iconic experiences at Niagara Falls, the Maid of the Mist boat tour. We could get up close and personal with the falls, feeling the mist on our faces as we sailed to the base of the falls!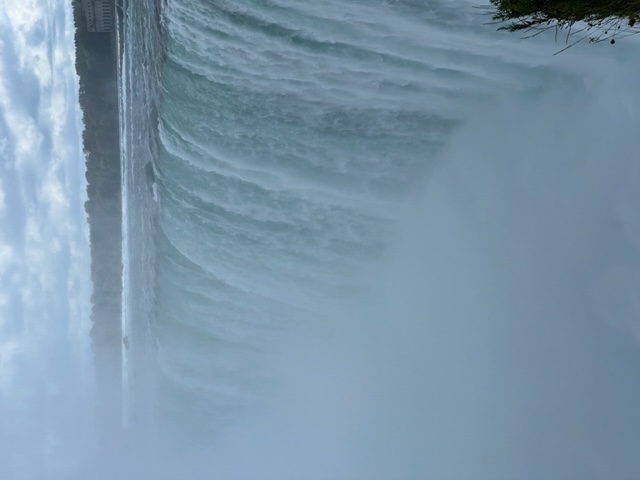 At night, Niagara Falls is beautifully illuminated, creating a mesmerizing light show against the backdrop of the falls. unfortunately we couldn#t experience it because we needed to head back around 3pm.
3. Royal Ontario Museum (ROM)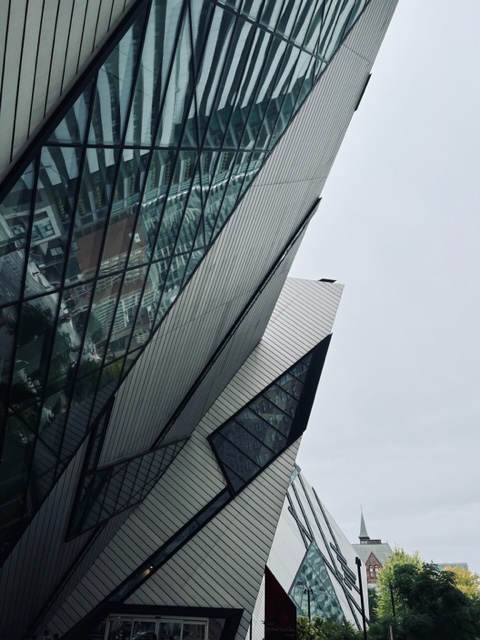 For a dose of culture and history, head to the Royal Ontario Museum, commonly known as the ROM. This renowned institution boasts an extensive collection of art, culture, and natural history exhibits. Explore the diverse galleries, including the Ancient Egypt exhibit and the spectacular dinosaur displays. The ROM is an ideal spot to spend a fall day, especially if you encounter a rainy afternoon.
4. Art Gallery of Ontario (AGO)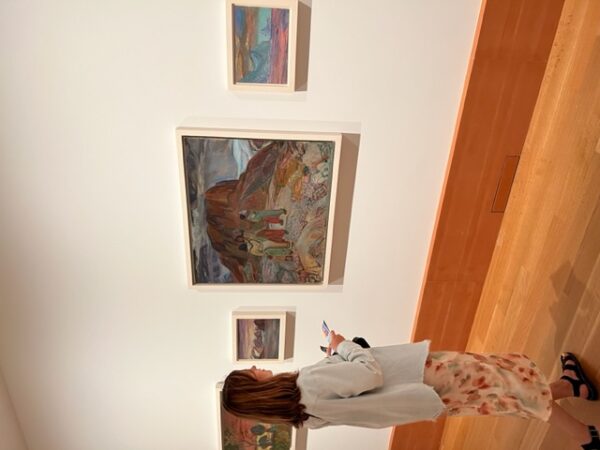 Art enthusiasts will find solace in the Art Gallery of Ontario, known as the AGO. This impressive museum houses an extensive collection of Canadian and international art, spanning various eras and styles. Wander through the galleries and admire works by renowned artists such as Group of Seven and Emily Carr. The AGO's dynamic exhibitions ensure there's always something new to discover.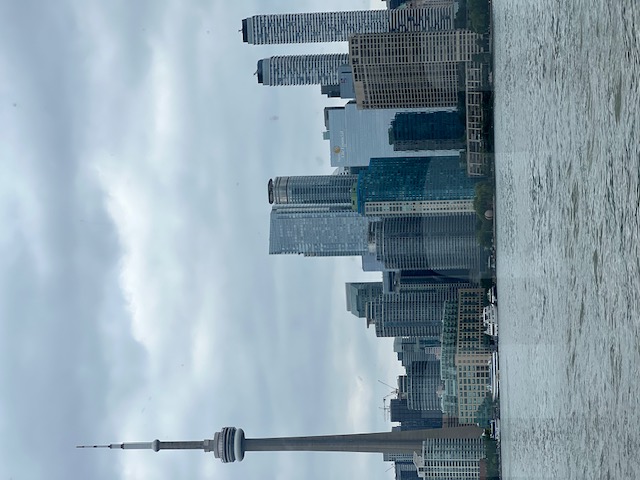 We also experienced Toronto from a different perspective by taking a boat cruise on Lake Ontario. Fall provides a unique backdrop with colorful foliage framing the cityscape. I would recommend to purchase tickets for the boat tour online, like we did. There is also a boat tour featuring dinner cruises or special fall-themed outings. Cruising on the lake offers a relaxing way to appreciate Toronto's skyline and waterfront attractions.
6. Distillery District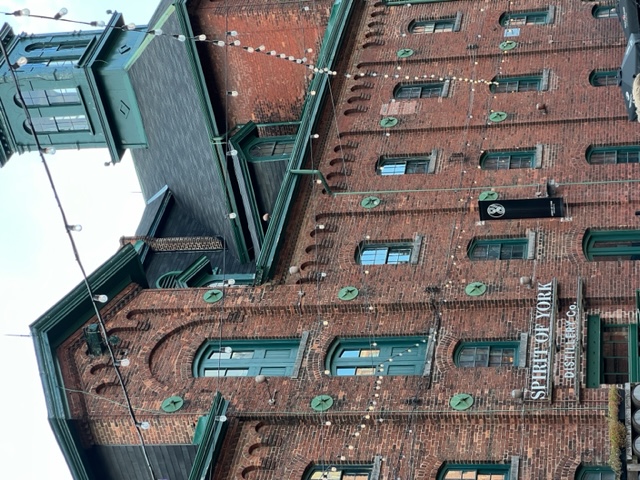 The Distillery District is a historic and hip neighborhood in Toronto. Its cobblestone streets, Victorian-era buildings, and unique boutiques make it a picturesque destination. During this season, the district hosts various events, including the Toronto Christmas Market, which features festive decorations, artisanal gifts, and delicious treats. Even if you visit before the holiday season, the Distillery District's ambiance is a treat in itself.
7. Toronto's Botanical Gardens
When the leaves start to change and the air becomes crisp, there's no better time to visit a botanical garden than in the fall. Toronto boasts several beautiful botanical gardens that come alive with a breathtaking array of autumn colors. Here's why exploring one of Toronto's botanical gardens should be part of your fall itinerary.
oronto's botanical gardens, such as the Toronto Botanical Garden and the Royal Botanical Gardens, are renowned for their meticulously curated collections of trees and plants. In the fall, these gardens become a riot of colors as the leaves turn shades of red, orange, and gold. Strolling through the well-maintained paths and themed gardens is like stepping into a living masterpiece.
8. Kayak Around Lake Ontario
For those looking to experience Toronto's natural beauty from a unique vantage point, kayaking around Lake Ontario in the fall is an exhilarating and picturesque adventure. You can also join canoe tour! This activity offers a refreshing perspective on the city's skyline and the colorful foliage that lines the waterfront. Here's why kayaking around Lake Ontario should be on your list of awesome things to do in Toronto in the fall.
9. High Park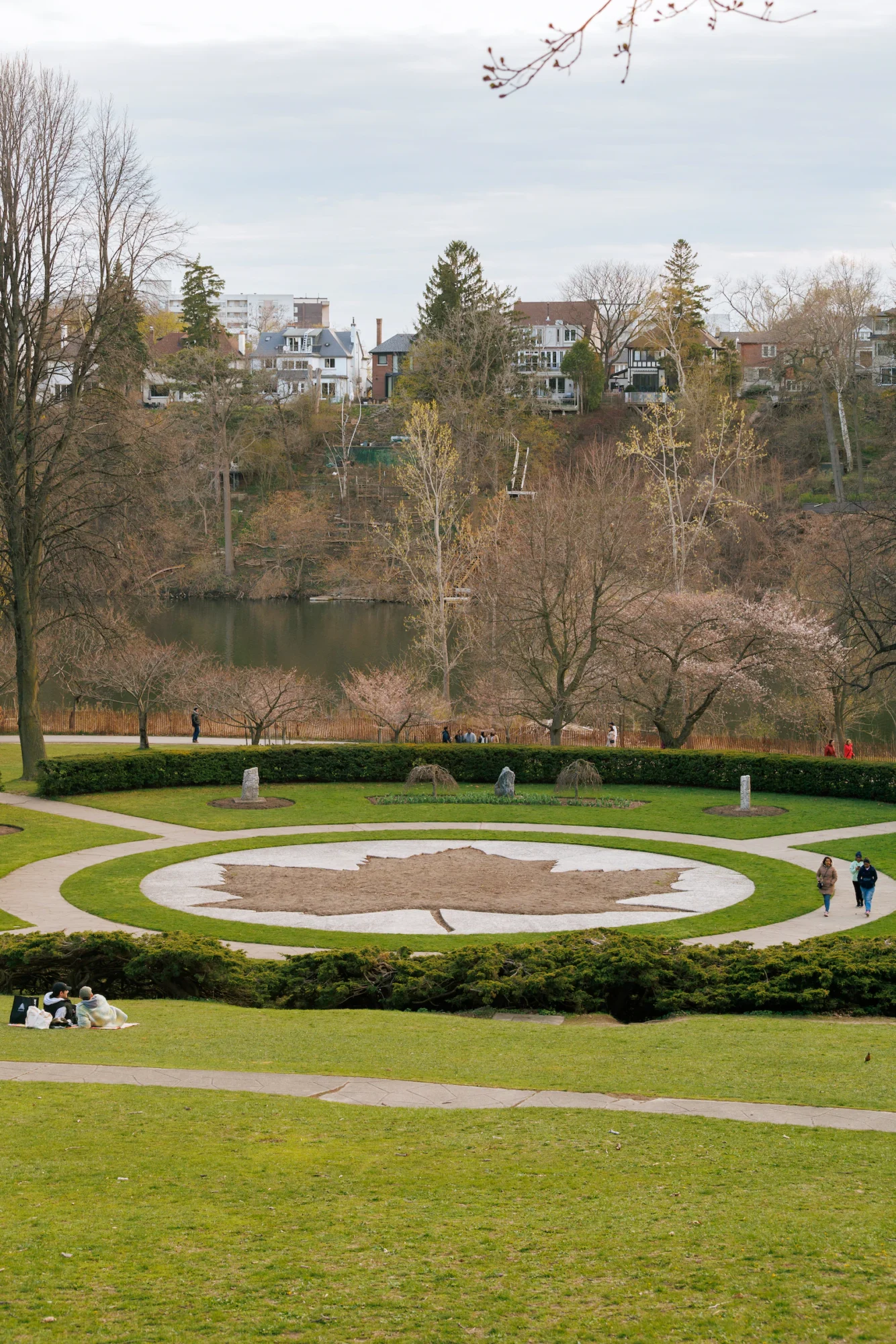 High Park, a verdant oasis nestled within the heart of Toronto, takes on a magical quality during the fall season. Spanning over 400 acres, this expansive park is a haven for nature enthusiasts, families, and anyone seeking a tranquil escape from the urban bustle. Here's why High Park is a must-visit destination when exploring Toronto in the fall.
10. CN Tower: An Iconic Toronto Experience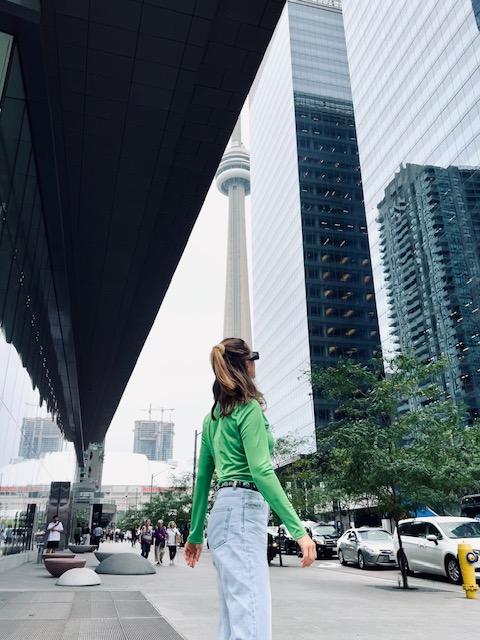 No visit to Toronto in the fall would be complete without ascending the iconic CN Tower. This towering structure dominates the city's skyline and offers visitors a panoramic view that is particularly enchanting during the autumn season. As you ascend in the glass elevator, you'll witness the transformation of Toronto's landscape, with the colorful foliage blanketing the city below.
Once at the top, the observation deck provides breathtaking 360-degree views of the city, Lake Ontario, and the surrounding countryside. The vivid fall colors below create a picturesque backdrop for your photos. If you're feeling adventurous, you can even walk on the glass floor, giving you a heart-pounding sense of floating above the city.
For those seeking a more leisurely experience, dine at the CN Tower's revolving 360 Restaurant, where you can enjoy gourmet cuisine while slowly rotating to take in the ever-changing views. The fall sunset from the CN Tower is a truly mesmerizing spectacle and an unforgettable memory of your autumn visit to Toronto.
11. Toronto: Hop-On Hop-Off Bus
I truly love to explore cities with hop-on hop-off buses. We did it also in Ottawa. Purchasing tickets for a Toronto Hop-On Hop-Off Bus tour is a fantastic way to explore the city in an easy way and comes with a host of benefits. You can board and disembark at various stops throughout the city, making it easy to visit multiple attractions without worrying about navigation or parking. You'll learn about the history, culture, and significance of the places you visit, enhancing your understanding and appreciation of Toronto.
Public transport in Toronto is not cheap. The tours with hop-on hop-off bus offer good value for your money, especially if you plan to visit several attractions during your stay. The single ticket price typically covers a full day of unlimited rides, making it a cost-effective option.