If you are looking for some alternative destinations in The Netherlands then definitely consider a day trip to Delft. It's located just between Rotterdam and The Hague. Additionally it's very easy to access by train or car even from Amsterdam if you've started your journey from there. It takes around 45 minutes. From the Hague to Delft, you can take 10-minute ride by train or jump on Tram 1, which will take you there in about 25 minutes. We took the train from Antwerp, Belgium, which is also a lovely city to visit.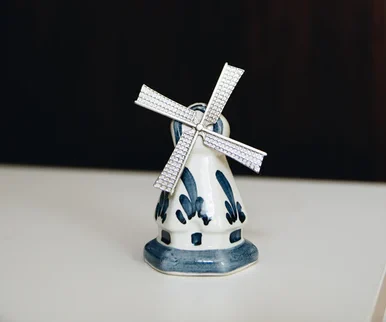 Delft, a small but charming town and is well worth visiting! Delft is famed for it's blue and white porcelain known all over the world as Delftware. These high-quality antique Delftware works can be sold for US$ 3.000-6.000, some exceptional antique Delftware pieces have been even sold for more than US$ 100.000. Nevertheless there is so much more to see in Delft! Because of to the city's rich history, there are many sights and attractions there. Moreover it's a great place for those who love to take pictures or post on Instagram.
Delft is also famous because of being the hometown of Johannes Vermeer, the painter of the well-known "Girl with a Pearl Earring" (now viewable in the Mauritshuis in The Hague).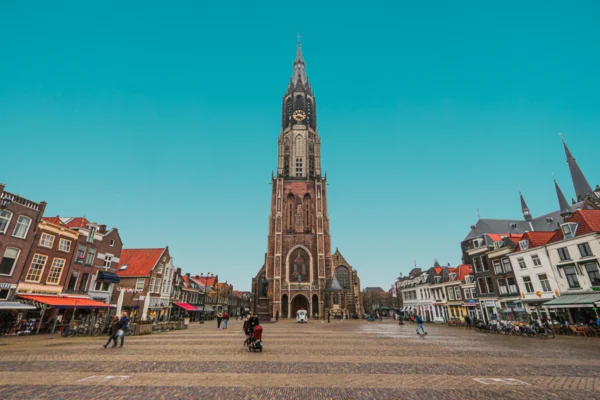 How many days do you need in Delft?
Visiting Delft, Netherlands: You will need one day to see the most of it. It has a compact historic centre, beautiful tranquil canals and lovely cafés. A great fact about Delft is that it's home to one of the Netherlands' most prestigious universities. That gives the city a vibrant atmosphere and not the artificial preservation as a tourist attraction or another Dutch Disneyland.
Things to do in Delft, Netherlands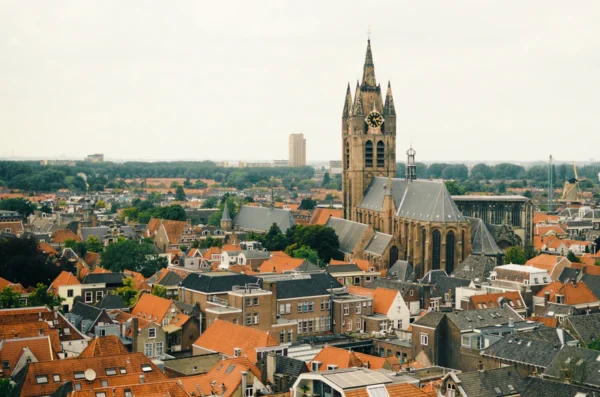 Walking the city is by far the most popular choice as Delft is mostly flat (like much of the Netherlands) and very compact. An alternative option is to rent a bicycle for yourself. This is as you probably know a great way to explore any city in The Netherlands. Just mind the rules like staying to your right, ringing your bell when reaching pedestrians, plus use your arm to signal if you go left or right. Easy, right? If you are traveling from Amsterdam I would recommend this full-day guided tour.
When you leave the main train station in Delft, you immediately realise that you're in Holland. There is a view of a working windmill, trams, tidy streets and when entering the old town the classic image with the canals. It's very picturesque, cute and well preserved!
Café "Stads-Koffyhuis" & Galerie "Uit De Kunst"
Start your day-trip to Delft with a Dutch breakfast and a cup of coffee at the famous "Stads-Koffyhuis". It's located at one of Delft's oldest and most beautiful canals, the "Oude Delft". Locals love this place and it's very popular so be aware that during the lunch hours it can get busy. That's why as an alternative I can suggest to walk towards Galerie "Uit De Kunst". It's an interesting cafe/art gallery with delicious pastries.
Exploring Delft, Netherlands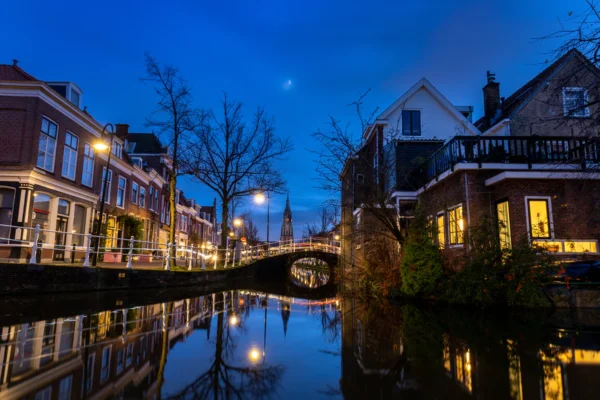 If you prefer the relaxing way to explore Delft, as well as getting to know more about the history and happenings then I would recommend to join a boat tour. I also believe that every city gives a unique perspective from the water. So doubtlessly it's no different in Delft. You can effortlessly find boat tours at Koornmarkt 113, Delft and the duration is around 45-50 minutes. Just keep in mind boats only depart in season from April until October.
The Delft Old Church
The Old Church dates back from the 13th century and is also called in Dutch the "Scheve Jan," which means the Crooked Jan. Since the canals aren't the ideal base for large stone towers it's not standing straight. This is where the name comes from.
I would recommend to get the combination ticket for both churches in Delft: The Old and the New Church. The bets to get it online so you won't be standing in the queue. Also if you're a student, remember to show your ID to save some money.
Delft Market Square with the Delft City Hall and the New Church Delft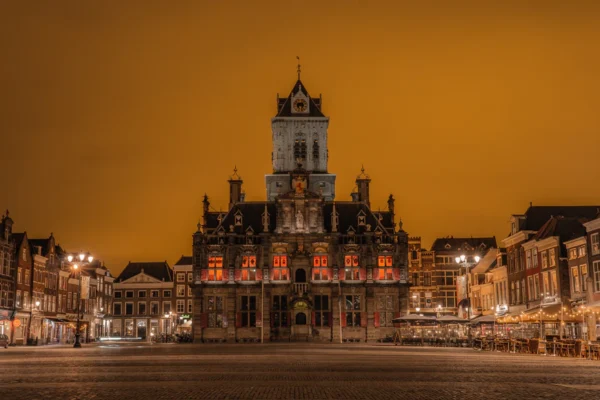 It's very easy to find your way to Delft Market Square. Here you will find the beautiful City Hall building and also the very tall New Church. The name "new" is of course relative since building of the church started in 1396 and ended in 1496. Nevertheless it's stunning on the outside and inside. It's also well known in the whole country as the place where the Dutch royals are buried.
If you want to challenge yourself I would suggest to climb the tower of the New Church for the breath taking views. It's 376 step up but there are 3 stops in between. This is by the way the second-highest church tower in The Netherlands after the Domtoren in Utrecht. Definitely a must do on a beautiful clear day to enjoy the panoramic skylines of Delft.
Visit The Thursday or Saturday Market in Delft
If you are in Delft on a Thursday, you will be lucky to visit the fresh market on the Market square. But even more popular is Delft on a Saturday, because the market is spread all over the city centre with it's various stands. Locals are sell baking good, fresh food, clothes and souvenirs here. An awesome chance to stroll through the town and mingle with locals.
Delft museums: Museum Prinsenhof and the Vermeer Museum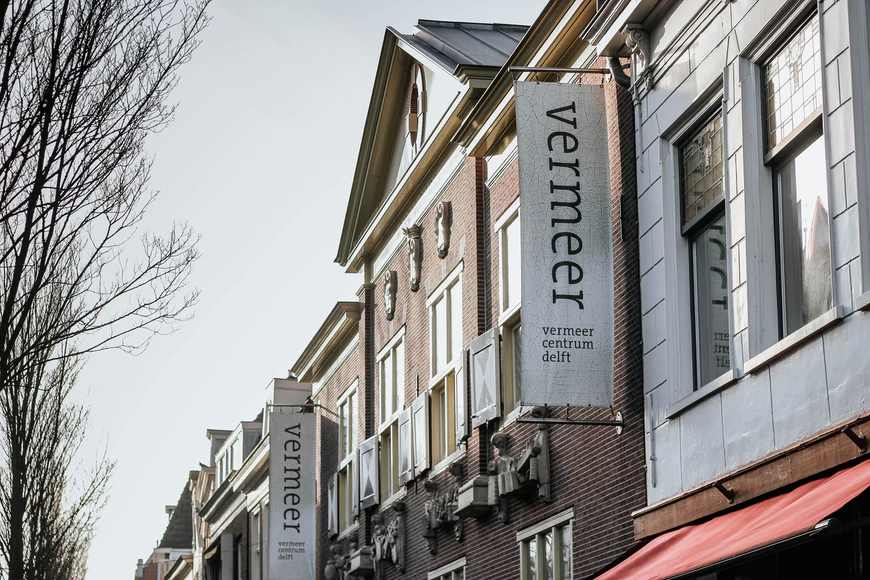 There are two prominent museums in Delft. The first is the Prinsenhof museum located right across the old church. It offers a diverse collection of different types of arts, including Delft Blue pottery. Additionally you can learn more about the history of Delft.
The other museum is the Vermeer museum. Unfortunately you won't find any real Vermeer paintings since all authentic Vermeer's artworks are scattered around the world. For example in the Netherlands, you can see a few of them at the Mauritshuis in The Hague and the Rijksmuseum in Amsterdam. Nevertheless if you're curious to learn about Vermeer's life, the exhibition might interest you. ​
Break at Stadsbakkerij de Diamanten Ring
Another must-visit place in Delft is Stadsbakkerij de Diamanten Ring. It's the oldest bakery in town which is in business since 1789. The interior is authentic and old fashioned, but still gorgeous. The store is not big, but with a lovely selection.
Visit a real working Delft Porcelain Factory
As I mentioned before, Delft is famous for it's blue and white porcelain known all over the world as Delftware. The Royal Delft is the last remaining original Delft Blue factory which dates back from the 17th century. If you are interested in pottery or just curious to see how they still manufacture Delft Blue by hand according to a centuries-old tradition then don't hesitate to visit it. FYI tours take around 90 minutes.
Lunch & Dinner in Delft
I would recommend first of all to get lost in Delft, explore the little streets and admire the canals. Don't worry about the food options since Delft has vibrant and modern touch, there are plenty of places to stop for a meal. There is something nice on every corner. Nevertheless I would give you some tips.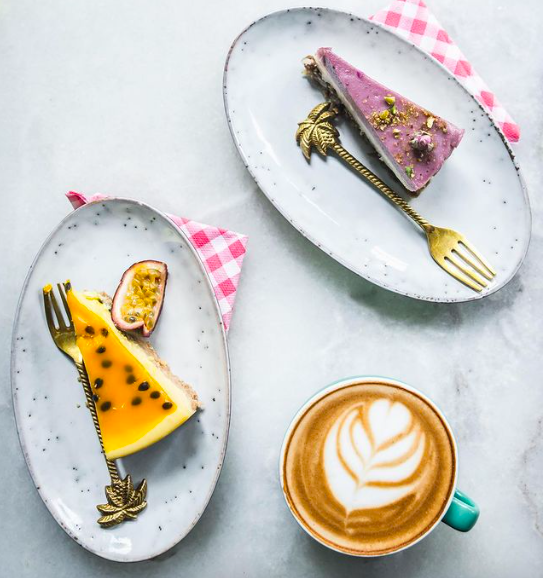 For lunch I would suggest to stop by at Kek. Because of it's vegan-friendly, healthy, and yummy food it's very popular in the town. It might get crowded there on the weekends though. If you are craving for traditional Dutch food then visit 't Postkantoor.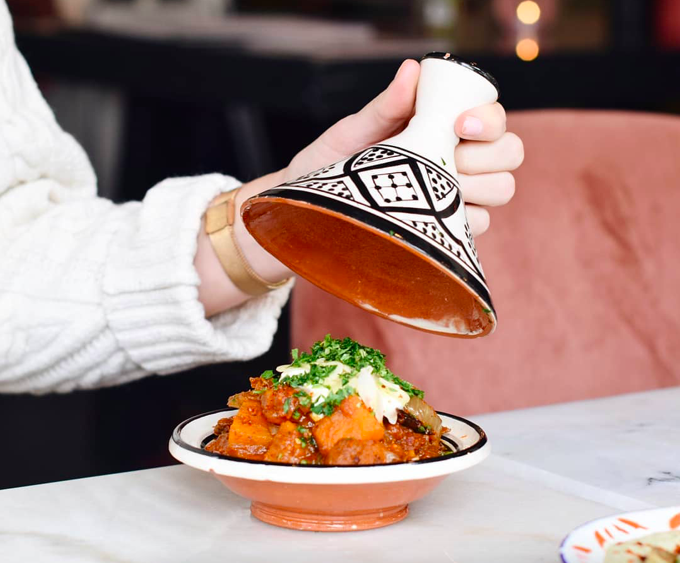 If you need some inspiration for dinner, visit another vegan-friendly place, Hummus. Even if you are not into vegetarian or vegan cuisine, I would still recommend to check out their menu. Here you will find Algerian-street food inspired meals, decent portions and a lovely selection of craft beer.
End your day trip to Delft with a pint of beer at one of the oldest beer cafes in town, De Klomp. Opened in 1651 it's still beloved by the locals because of it's typical Dutch interior, friendly atmosphere and great beer selection from local Dutch breweries.
I hope now you are excited about visiting Delft! If you are looking for more inspiration to travel in Netherlands or Belgium then check out my other posts. These all destinations are fast & easy accessible by train.