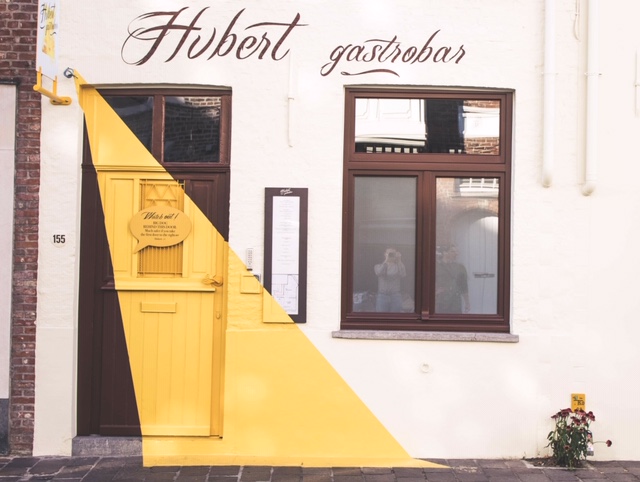 Brugge in Belgian Flanders is a great place to experience great cuisine and taste dishes from Michelin star chefs. There are various Michelin star restaurants in Bruges. But this little town is also a very touristic place with 2 million visitors every year so it's very easy to mistake quality over typical tourist orientated dishes. This kind of restaurants and cafés are mainly located in the centre of the town but the best ones are spread around. One of them is the exclusive and unique Gastrobar Hubert.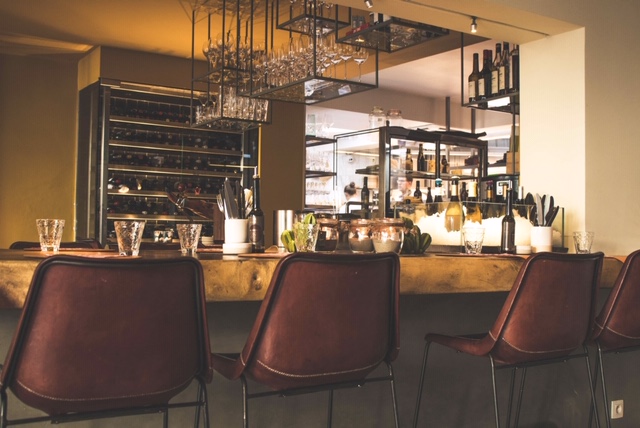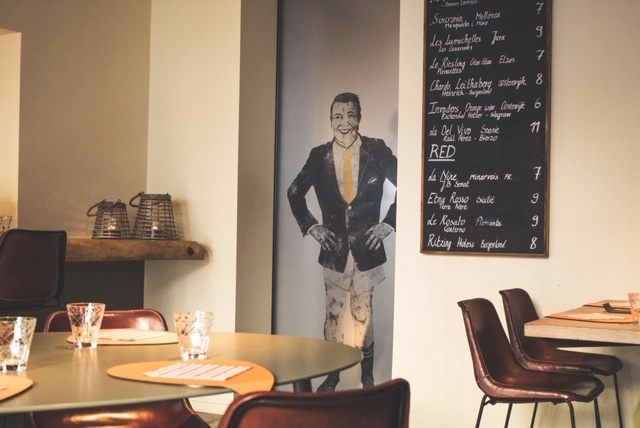 Gastrobar Hubert is one of my favourite places and doubtlessly one of the best restaurants in Brugge. First of all this hidden treasure is located on the quiet Langestraat 155-159 close to the ring road and park with the beautiful windmills. Secondary in the restaurant you will notice love for eye-catching design and interesting details. As a guest you immerse into a cozy and relaxing atmosphere, it literally feels like visiting your friends. All these factors make Gastrobar Hubert the ideal restaurant to have lunch in Bruges. If you stay longer than just one day in Bruges then you should definitely have a dining experience in Gastrobar Hubert.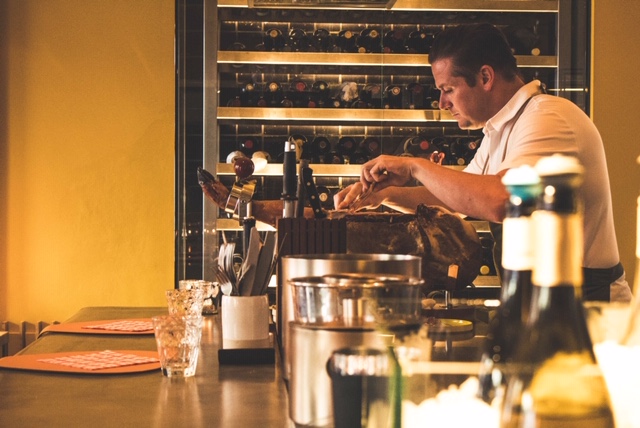 Actually you will find 2 restaurants under one roof ran by Michelin star chef Henk van Oudenhove and his charming wife-hostess Veronique Bogaert: Sans Cravate and Gastrobar Hubert. Only the door with pants-less security guard (see the picture) is dividing the 2 concepts of dining. Sans Cravate has been offering sumptuous and creative dishes for 15 years and is very popular among locals. Gastrobar Hubert is more of a new concept resembling an English gastropub with more affordable prices but still high quality meals served for lunch and dinner.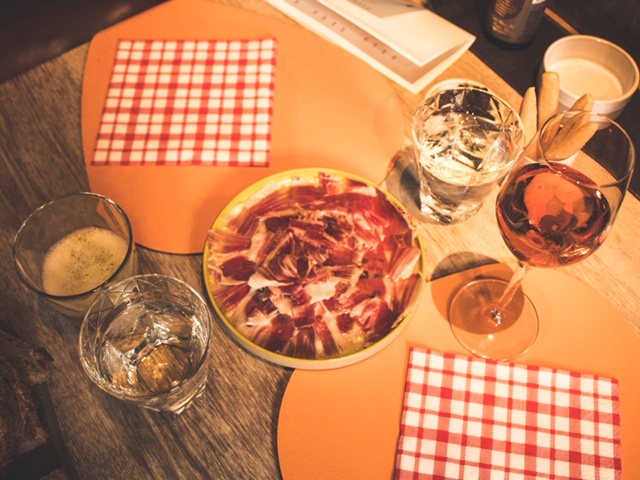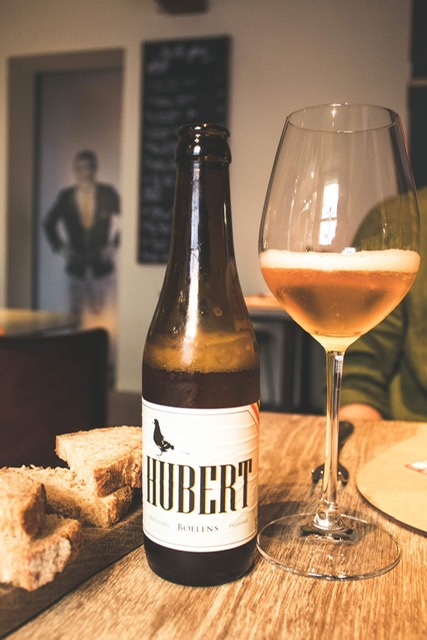 Let me tell you more about the most important part of Gastrobar Hubert: It's phenomenal food! The dining experience in Bruges has been brought to a new level. Even the traditional Belgian food is served here in a much more creative and delicious way. There are various options, you can enjoy a great selection of tapas or share some plates but also order main dishes. If you come in the evening and you would like the chef and his team to guide you through the best of the menu then I would definitely recommend to choose the set 6 course menu. There is also an impressive choice of wines and beers. Hubert Gastrobar also has the rare Hubert beer which is brewed in a limited amount in the whole country.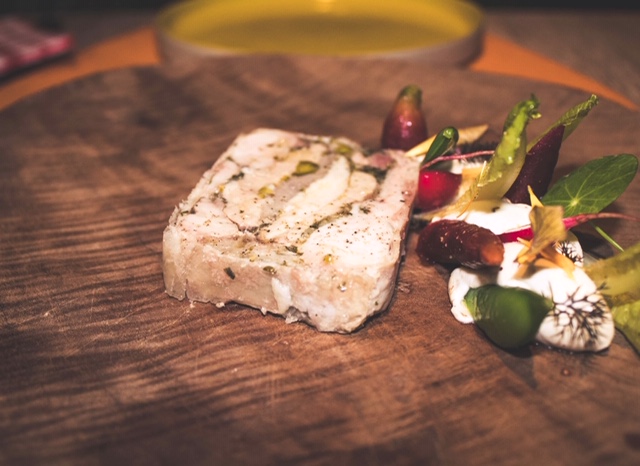 We decided to open our taste pallet with a glass of champagne and first bites to share. We decided to taste the Mangalica, a Hungarian breed of domestic pig, croquettes "Re-Belges" and a sophisticated terrine of rabbit in riesling with goose liver. The dishes come from an open kitchen where you can see how the magic is happening. Our starters were so good so even I, who is actually not a huge fan of croquettes didn't want to share the last one with my boyfriend! Everything was fresh and full of flavours.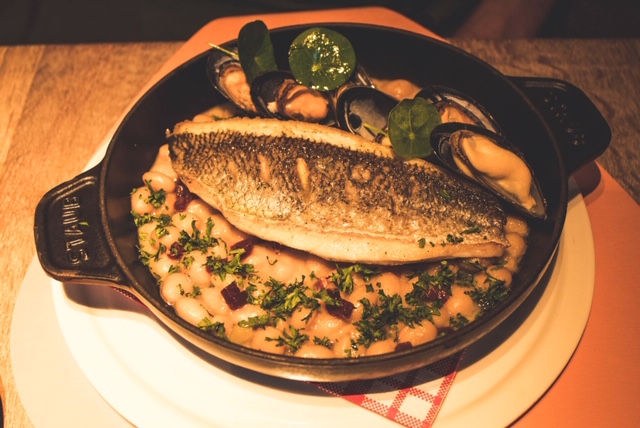 After waking up our appetite we decided to tickle our taste buds with two different main courses: Golden bream cassoulet with chorizo served with beans and muscles and the steak haché "Txogitxu" accompanied with fries and fresh salad. I was positively surprised that the meat that is being served in Gastrobar Hubert comes from the Basque area. Animals from there are not bred for slaughter, they live their life from 6 to 20 years (depends on an animal of course) and afterwards their meat is used for culinary intentions.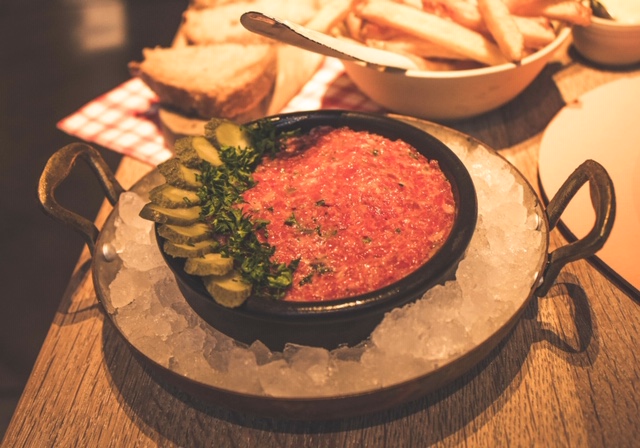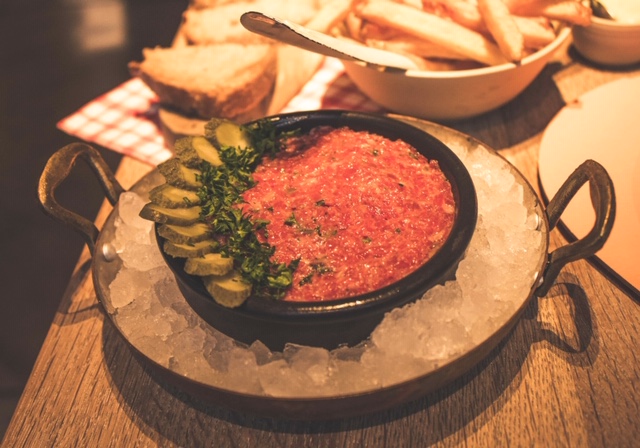 In Gastrobar Hubert meat is prepared on the slow spit so it stays succulent, flavourful and much healthier then fried in the pan. The phenomenal chef Henk van Oudenhove always adds interesting herbs and ingredients to make the best out of his creations. So even classics like French fries (which were served with my tartare) cooked in ox fat are delicious and not overcooked nor oily.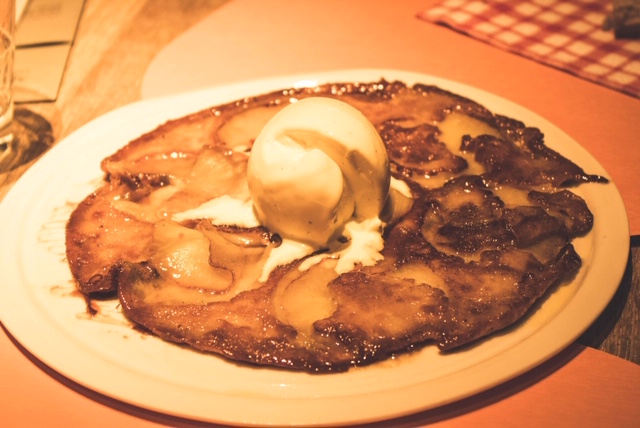 The culmination of our amazing dinner was a "Crepe Normande", a caramelised pancake with apples flambeed in calvados and served with a scoop of home-made vanilla ice cream. A dessert that is just melting on your tongue and leaves you speechless! That was a perfect sweet ending to our memorable visit that we will soon repeat again! And you should too!
Michelin star chef Henk van Oudenhove his charming wife hostess Veronique Bogaert
Restaurant Sans Cravate, Brugge