Air Berlin is Germany's second largest airline which also owns Austrian NIKI and Switzerland's Belair. It offers relatively low cost prices and they often do good sales. I flew with Air Berlin pretty often when I used to live in Vienna because the company offered cheap prices with an amazing service. Nowadays prices got higher and the service got lower, but it's still good. Furthermore they make it possible to reach your destination not only within Europe but also beyond such as America or Thailand.
Cabin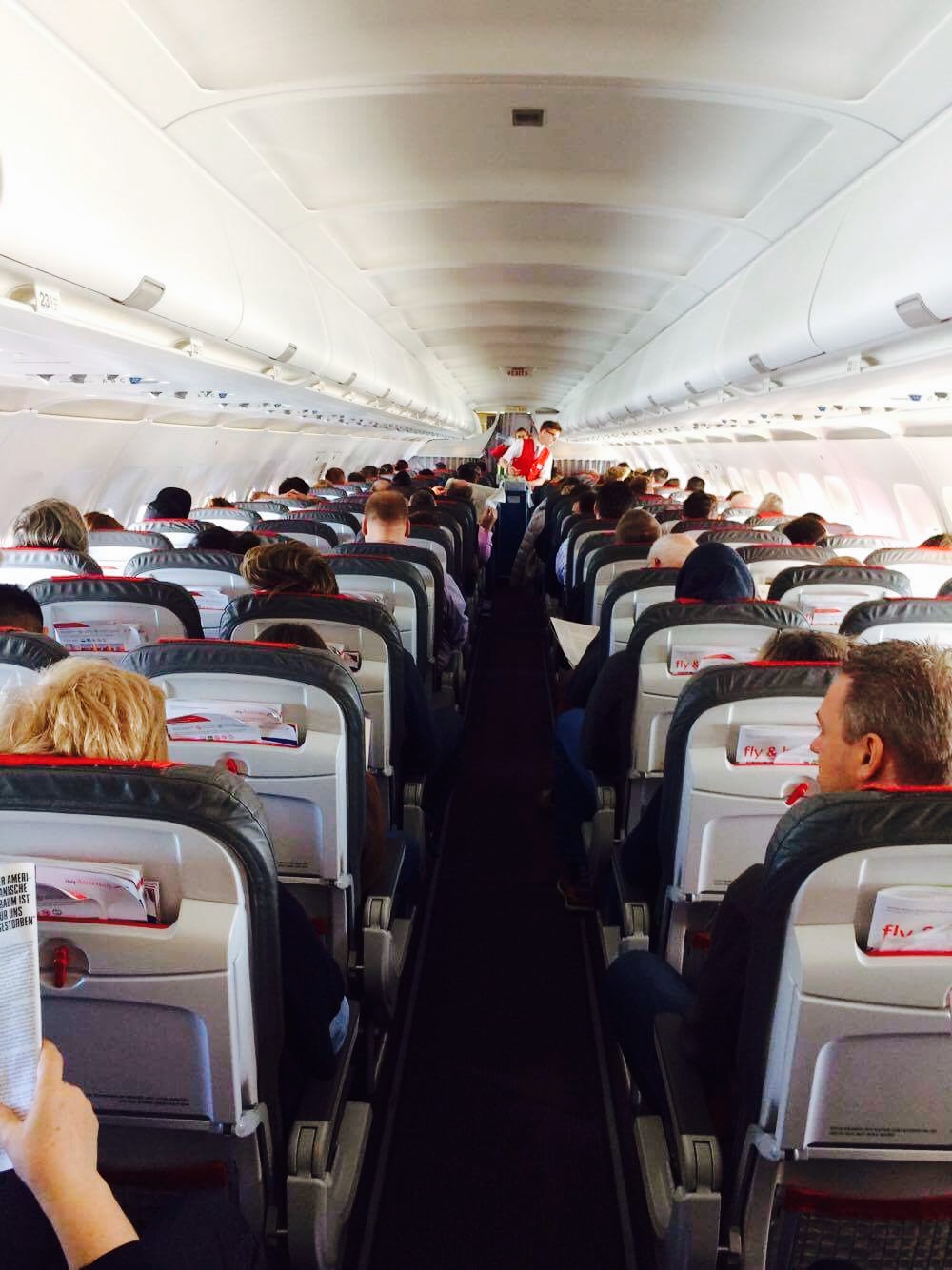 Air Berlin provides it's customers with economy and business class, in both cases you will have comfortable seats and enough space for your legs. I flew with Air Berlin on short and long distances and it was always pretty comfortable.
Customer service
Air Berlin is famous for having not the most youngest and elegant flight attendants. But Germans are famous for focusing on efficiency and not appearance. I've never had any bad experiences with their customer service, I read many complaints on the internet though. I suppose many travelers don't feel comfortable with the German working mentality: they can be very focused on the job and forget about politeness.
I once had incident with Air Berlin on my way to Thailand. I flew from Berlin but unfortunately our flight was delayed because of technical problems. After a long wait in the airport during the night, the Air Berlin staff organized a shuttle bus to the closest hotel. On the next day our flight was in the late evening so we spent the whole day in Berlin, which was not an issue at all, because I had friends there. After I arrived back from my holiday, I decided to write a complaint letter to get a refund for our 1 day delay (After living for a long time in Germany this is what you learn, to complain about everything utilizing the rights of the law). After two weeks I received a 300€ voucher. Of course I could demand cash money but I thought it's better than nothing. Additionally it took only two weeks without any further complications to receive the voucher.
Air Berlin used to give chocolate in the shape of a heart to every passenger when they left the airplane. Nowadays they don't do it anymore, probably to save costs.
Entertainment
Air Berlin doesn't provide passengers with entertainment on the short time distances. Nevertheless on long flights you will find screens on every seat with plenty of various time killing activities like the latest movies, songs and interesting games.
Food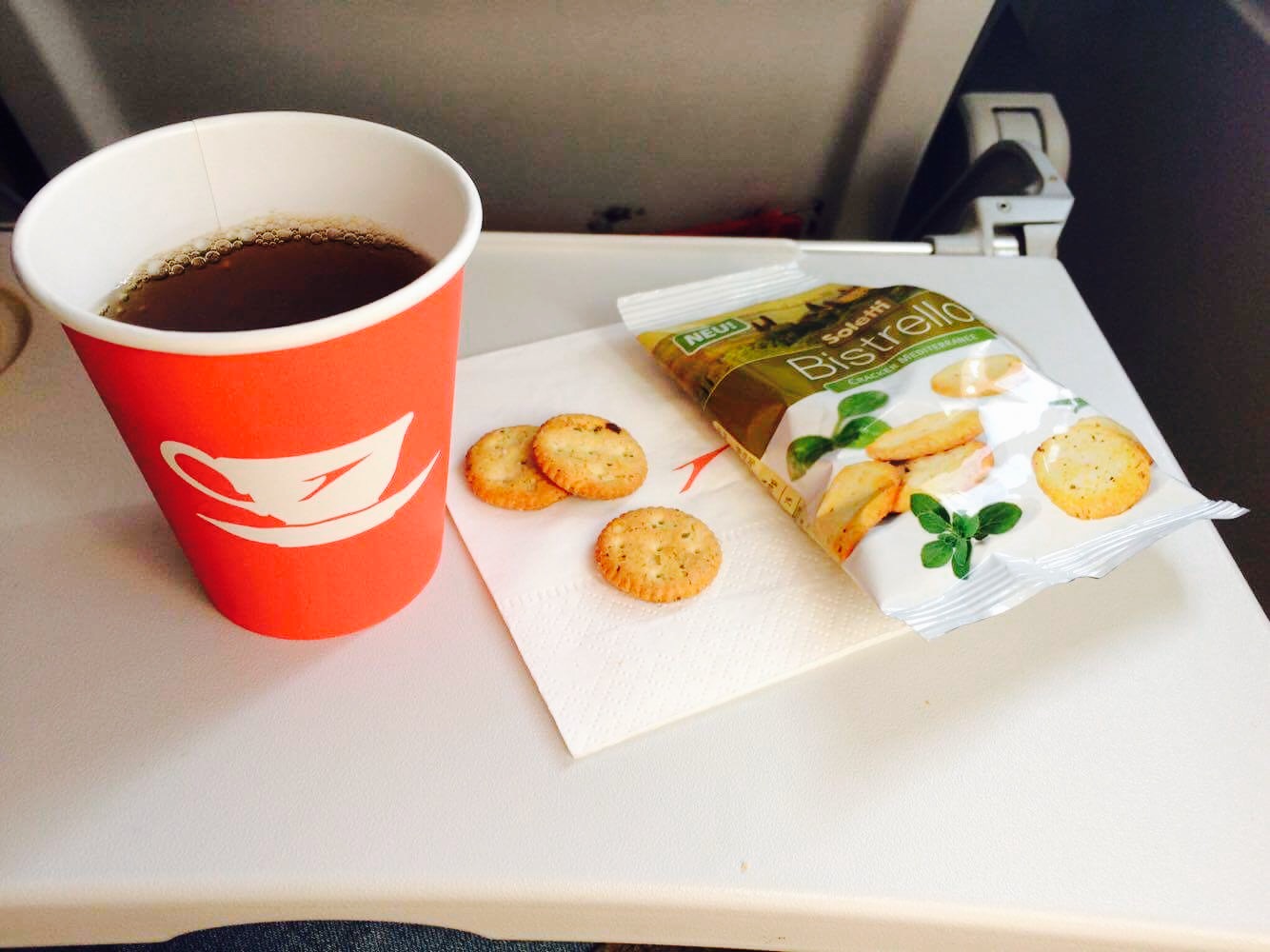 Food at Air Berlin also depends on the length of the flight. The short flights used to be better: you could get a delicious pretzel with butter or a muffin, momentarily they serve crackers. On the long flight though you will be served like a king: you can drink whatever you want from non alcoholic until alcoholic drinks. Furthermore the quality of the food is good and there will be plenty of it.