Rotorua is another geothermal treasure of New Zealand's North Island. It's located just one hour drive away from Taupo and offers various attractions for curious explorers. A special feature of this town due to the sulphur in the air is the incredibly strong smell of eggs that makes the journey unbearable and can be handled for only 2 days. But before you decide to visit New Zealand check the essential packing list for it!
35% of Rotorua's population is Maori and the reason for that goes back to the time when the tribes just arrived in New Zealand. Shortly after they discovered lake Rotorua and it's geothermal surroundings. They immediately saw the benefits, providing hot water and fertile soil. They also gave a spiritual meaning to the region. Nowadays there are numerous villages that you can visit and experience a journey back in time.
Where to stay in Rotorua?
We stayed in the private double room of the Base Hostel which I doubtfully recommend, if you want to make your journey lovely and memorable. It looks like the building has seen some wear and tear, which needs a bit of maintenance. The bathrooms and toilets were not cleaned and the swimming pool area looked like no one was interested to take care of it. The positive aspects were the close proximity to the city and the free parking space for the driving backpackers. Wi-fi was available at the reception but only until 9pm, otherwise you need to pay $6 for 24h. Anyway if your expectations are not as high as mine and you are a flexible, easy-going traveler then you will survive a couple of nights in this hostel.
Things to do and attractions in Rotorua
Geothermal reserve walk in Hell's Gate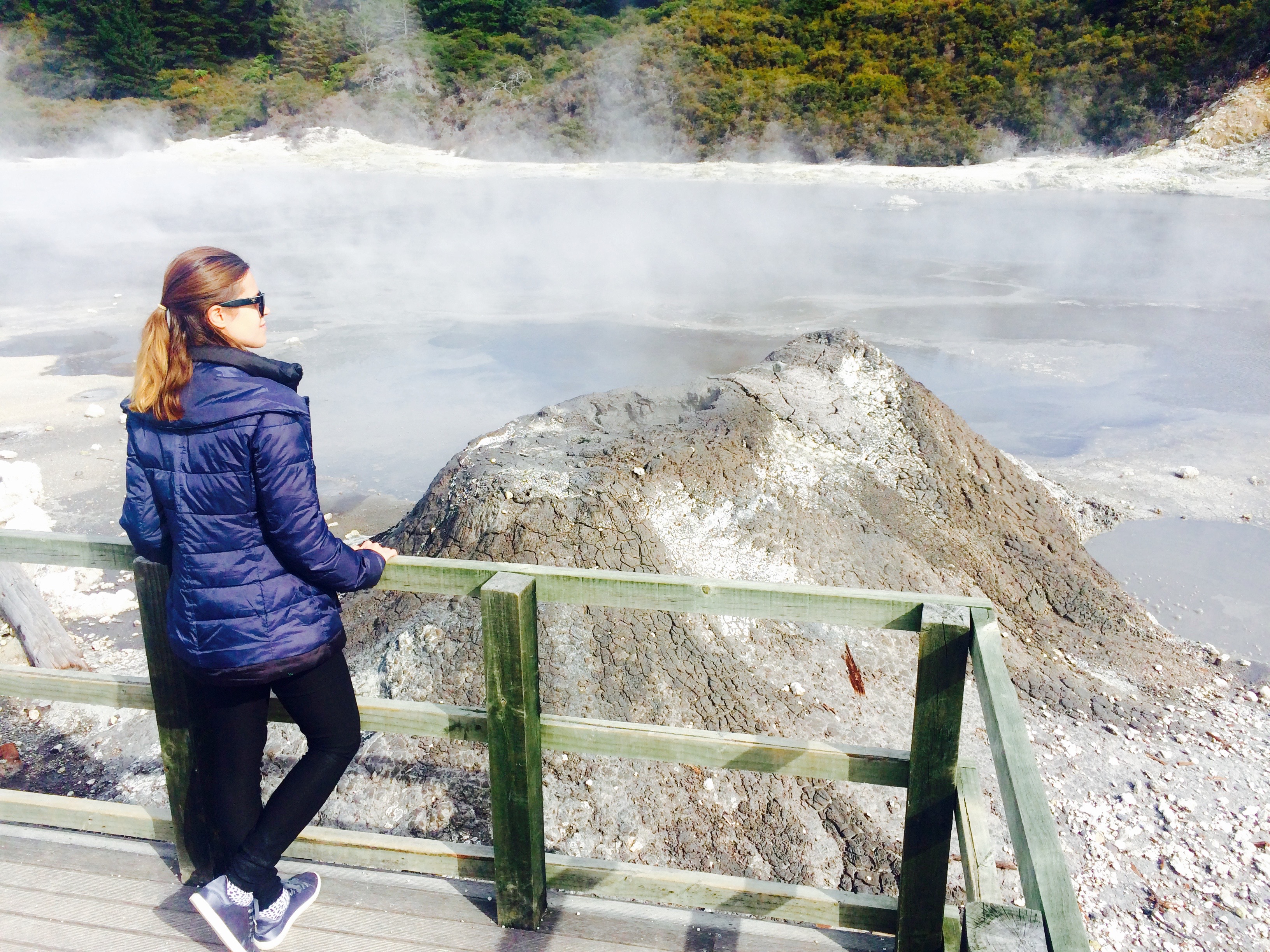 Rotorua is one of the most touristic towns of the North Island because it's New Zealand's most dynamic geothermal area and contains various attractions. The best way to start your day getting to know the sulphur-rich area is with visiting one of the 5 geothermal parks. We decided to experience the unique Maori owned active geothermal area with mud bath spa, Hell's Gate. They also provide it's visitors with a shuttle bus, just write them an email and book it in advance. Unfortunately they don't mention it on their website that you need to let them know that you want to be picked up, so we were waiting in the early morning in the cold for them until I decided to call. Nevertheless it's a mesmerizing field with erupting waters, pools of boiling mud and a volcano with the largest hot waterfall in the Southern Hemisphere. Every hot pool has a different temperature, for example the steaming cliffs pool is the hottest one and reaches 122C.
If looking at the active geysers and boiling mud is not enough for you then you can also immerse yourself into it's waters and experience nature's healing beauty therapy. There is a separate charming area where you can relax and enjoy the landscaped view. I need to warn you though, your skin will have an egg odor for a few days. Addendum, you will need around 2h to visit this unique place.
Wine tasting at Volcanic Hill and skyline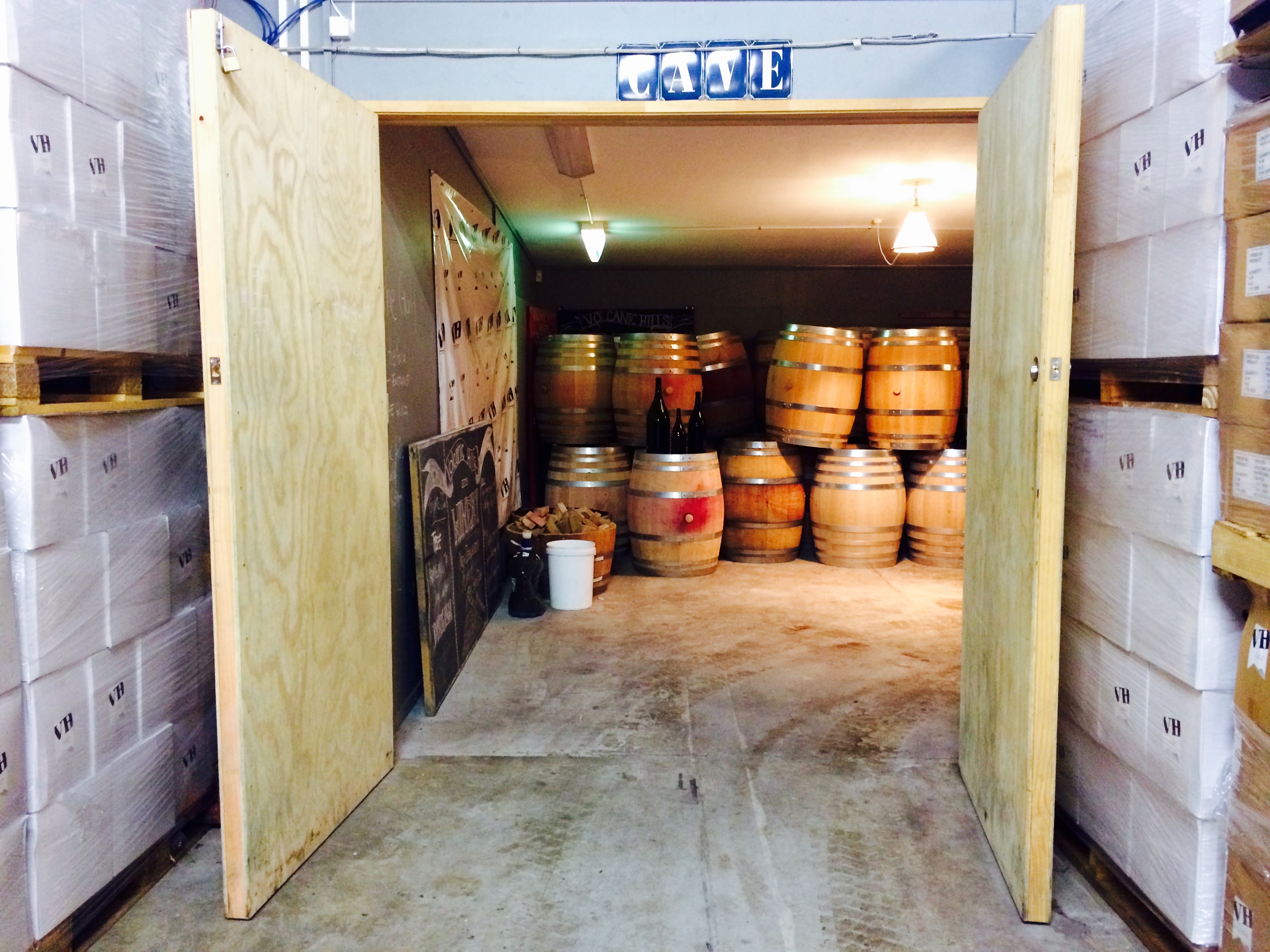 New Zealand is famous for it's rich variety of great wine. Every region produces it's own liquid pride, so does Rotorua. Nevertheless there are only two amazing winemakers, who are creating divine wine together, Sean Beer and Brent Park. They gathered experience from all over the world and decided to produce high quality wine, poetically named Volcanic Hills. Their winery is small and they sell directly to costumers which makes their wine even more exclusive.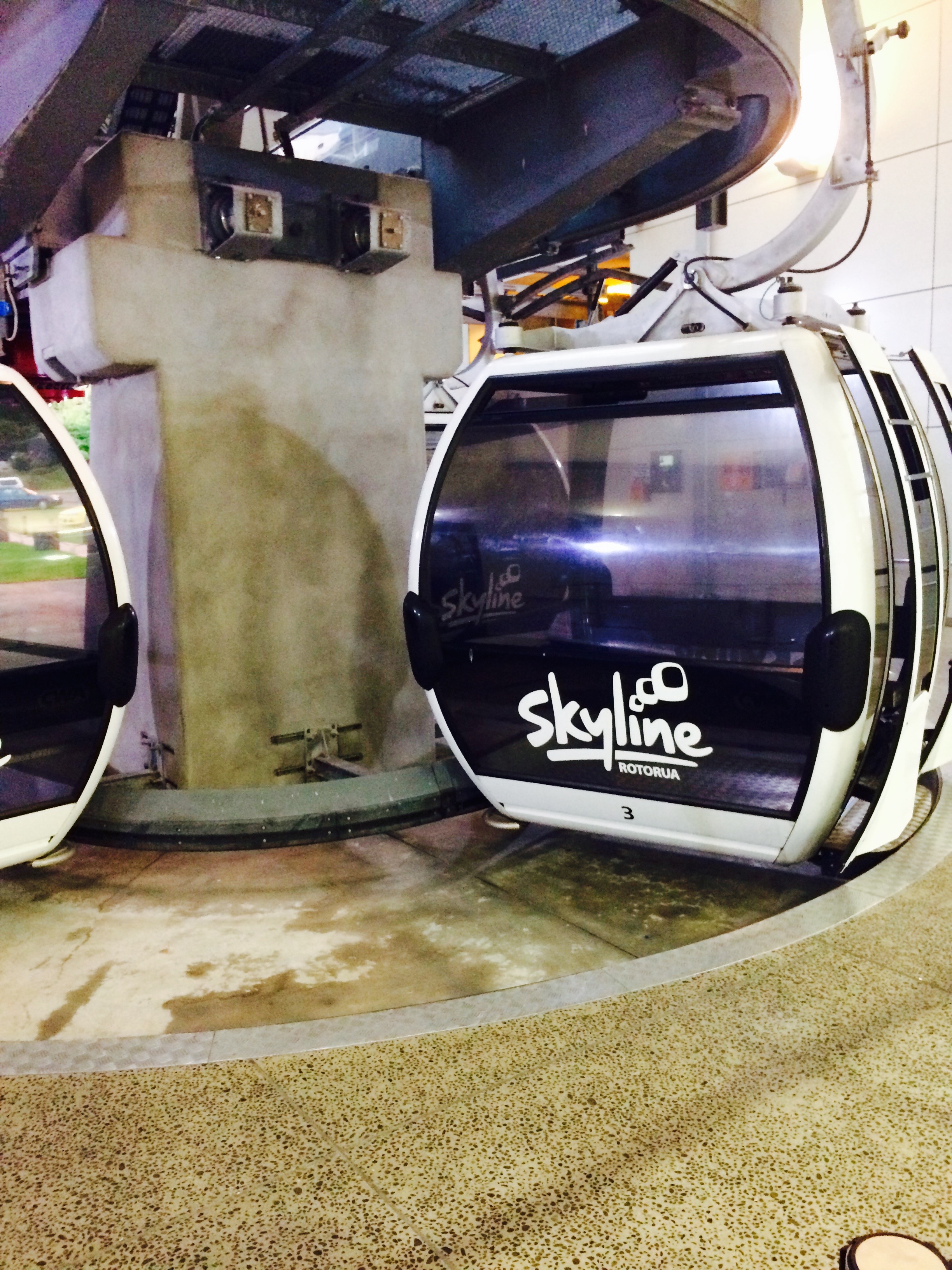 To explore the savoriness of Volcanic Hills' wine you can have a ride on the breathtaking Skyline and visit the tasting room. The memorable ride on the Gondola will leave you in excited anticipation to see the top of the Skyline. The tasting room will spoil you with samples of wines from New Zealand's best wine regions. Furthermore the ladies who are working there, will give you detailed information about the treasures in shiny glasses. While you are being a professional and decadent wine taster you can also enjoy the 180° panoramic views over Lake Rotorua. There are 5 different varieties of wine to try each one has it's own explosive flavours. My favorite is Sauvignon Blanc from Marlborough, love that fresh and herbal character. And of course you can also purchase a bottle of these scrumptous squeezed grapes!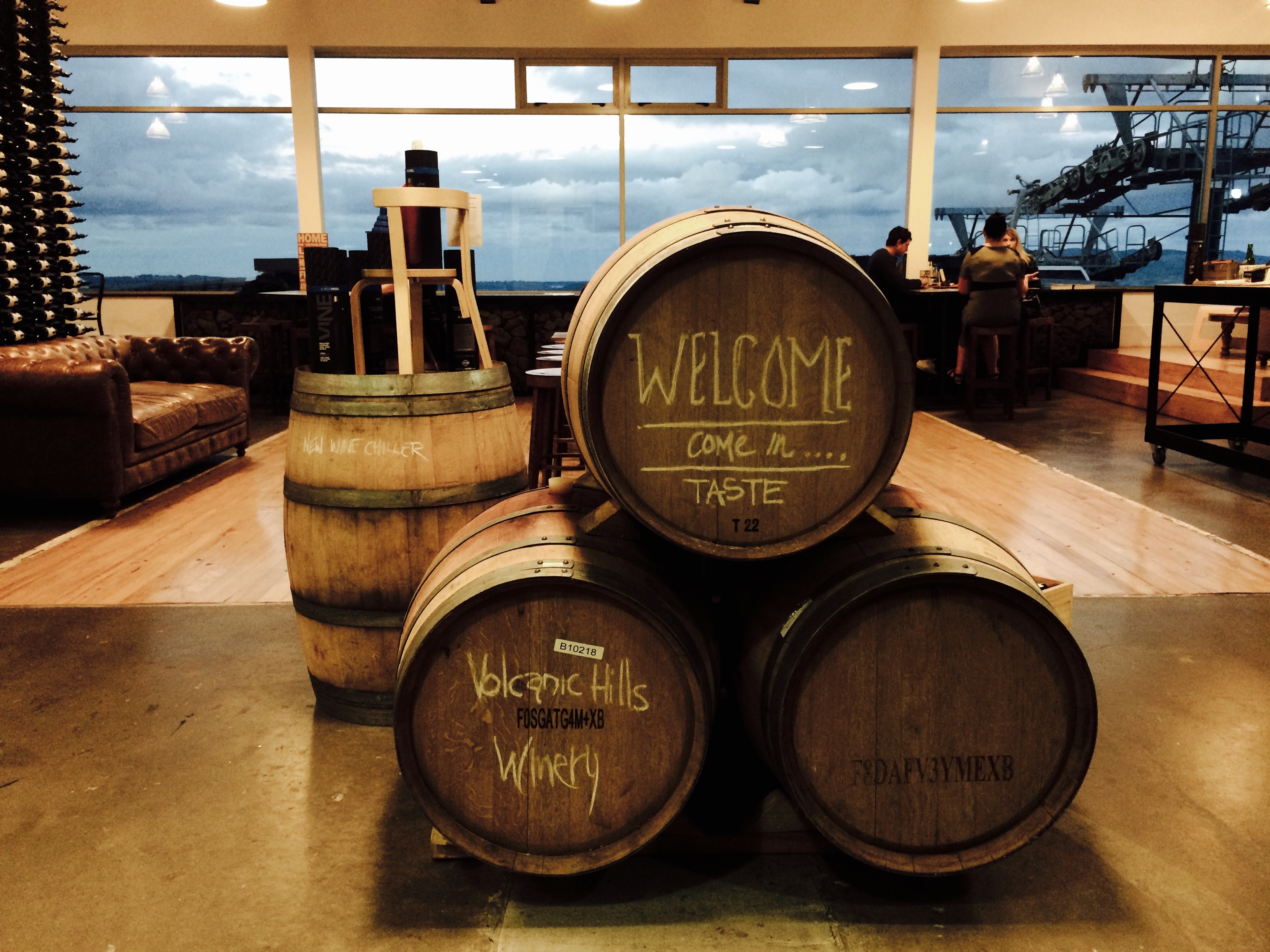 Night tour in Rotorua
This is one of the must tours in Rotorua! It's something completely different because you will experience the nature of New Zealand by night. Everything that seems to be so normal by day comes to life by night. The shiny eyes of a cute opossum looking at you from behind a tree, curious wallabies and thousands of glowworms covering the walls of the forest like stars in the sky.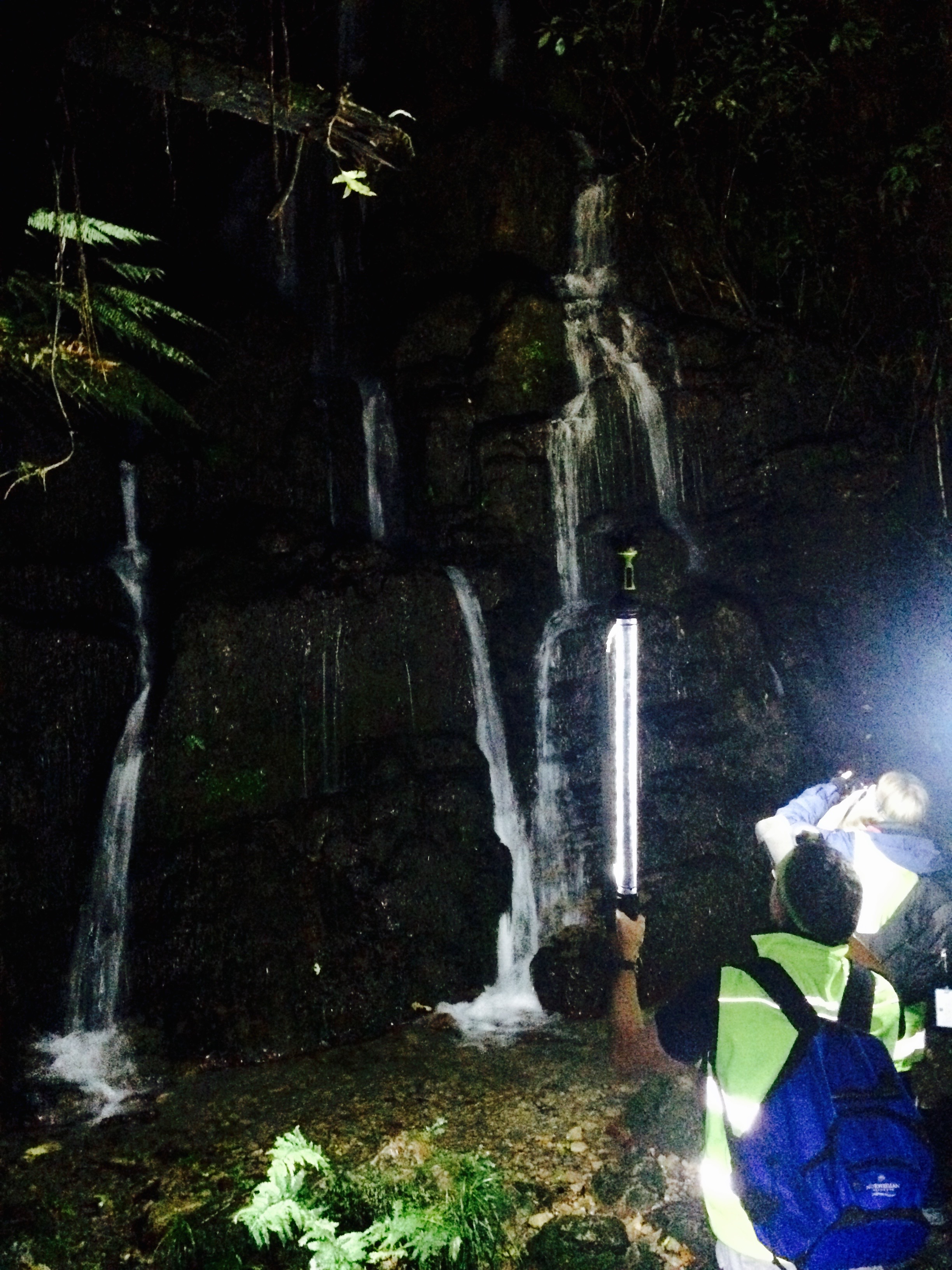 All this we witnessed with our great tour guide Stephen, who picked us up from the hostel. He told us about Rotorua's history and forestlands, to which we were driving. When we reached the secret location, we were provided with torches and safety vests and we started our journey through the dark and mysterious woods. On the way Stephen was telling us about the fauna and flora, pointing out the most important plants. The wow effect were the glowworms adjacent the waterfall by night. It's very hard to describe the beauty of the nature that we saw, you just need to experience it by yourself.
After the walk through Native Forest we headed to a river where we could sit down, have a nice chat and enjoy hot chocolate with biscuits. Stephen's wife is from South America and she makes really great hot chocolate, of which you can't get enough!
Hobbiton the movie set tour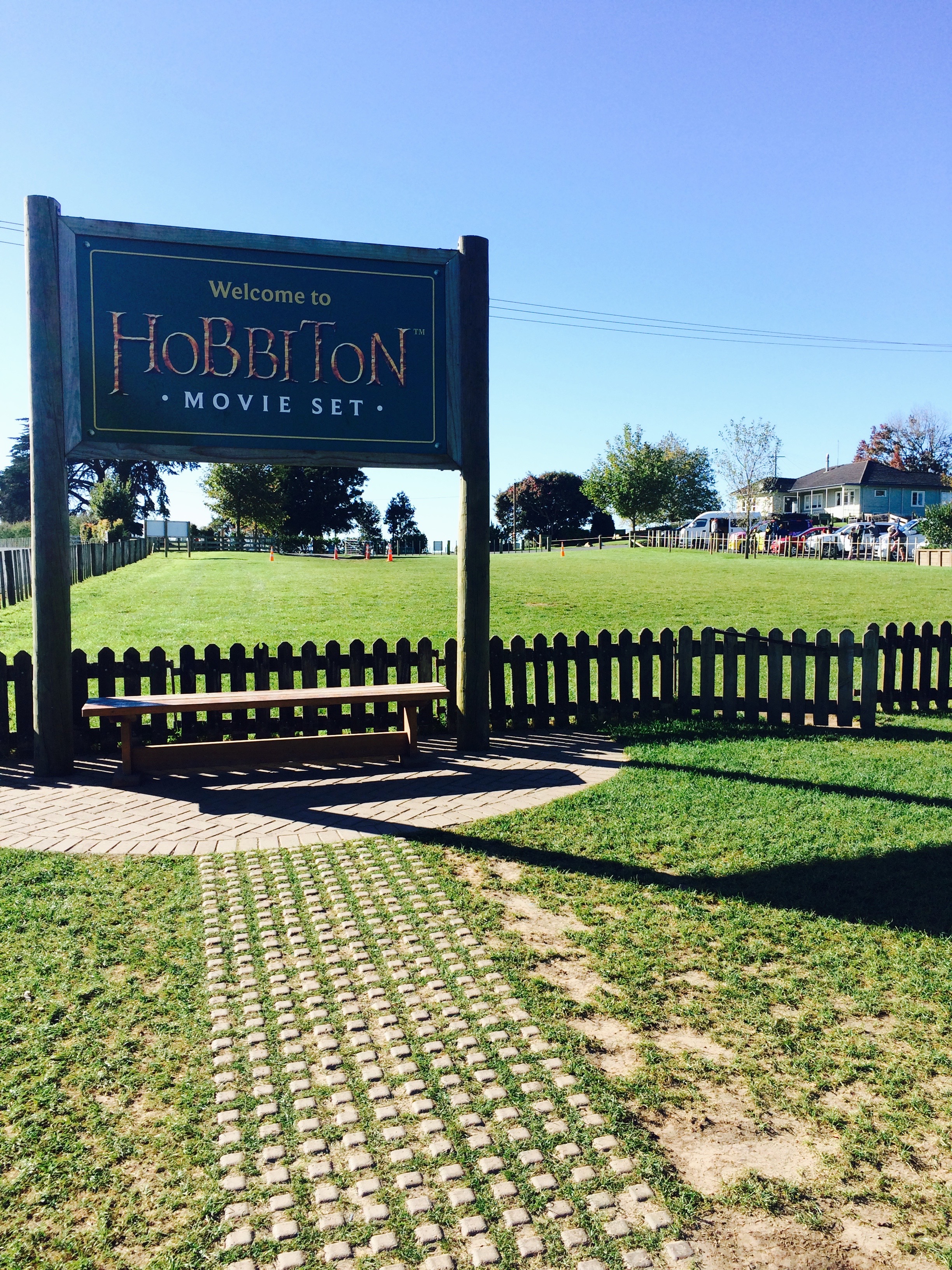 Visiting New Zealand and not going to Peter Jackson's famous movie set, where the adventure of the little hobbit Frodo began, is a sin! All tourists know it, that's why 30% of Hobbiton's visitors haven't even seen the movies and still were willing to pay $114. We've been told that the best time to experience hobbiton is in the morning, before the set is full with excited fans. That's why we took the first bus from Rotorua to Hobbiton. Over an hour later we reached our destination and started our walk through the magical paths. By the way movie set is not the original one, it was rebuilt after the Lord of the Rings trilogy concluded. Why? Because after the movies came out, many people came to the farm where it was filmed. So being a businessman, Peter Jackson decided to cooperate with the farmers again and open the attraction park for their faithful groupies.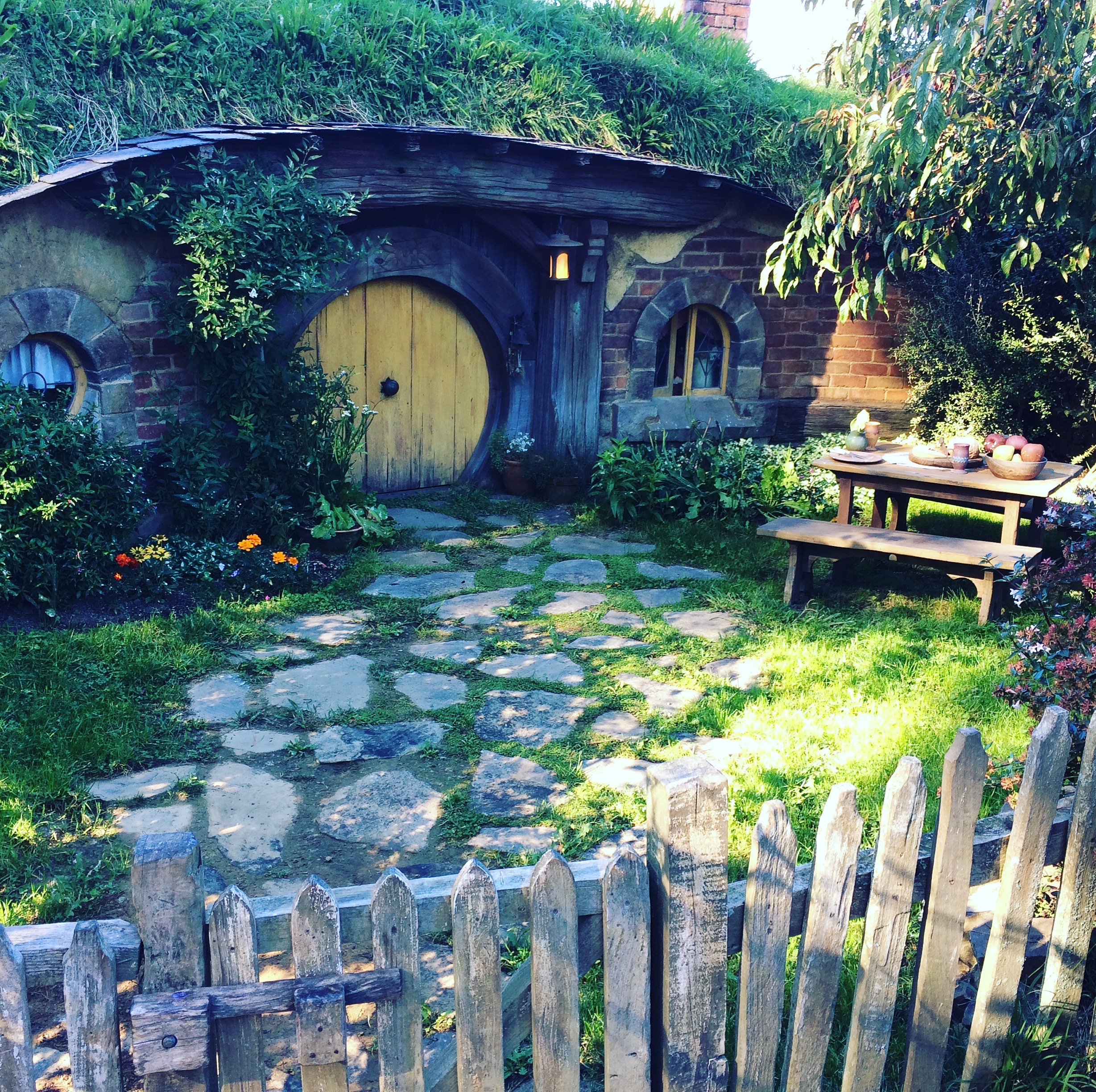 the 2 hours guided tour will definitely leave you with an infinite amount of pictures and a happy smile on your face. Hobbiton is indeed an amazing place with incredible scenery that looks so genuine that you would like to choose one of the gardened houses and stay there forever. People who are working here taking care of every element of the village, even the evergreen lawn grass is perfect! After a fun tour you will be invited for an ale or cider at the Green Dragon. Unfortunately you will have only 15-20 minutes to enjoy your drink and the magnificent views, which is a bit disappointing. But Hobbiton is full with groups of people every single day, that's why everything should go fast. All in all it's must visit place that will inspire you to watch all movies from the beginning again!
Don't forget to have a look at the beautiful town Taupo which is very close to Rotorua!