In the airline passenger review section I write and share my personal review of the specific airline. Air New Zealand is the national airline of (what a surprise) New Zealand with their base in Auckland (Here are tips what you should definitely see if you are in Auckland) It operates on a global network that provides services from as well as within New Zealand to various locations like Australia, the South West Pacific, Asia, North America, South America and the United Kingdom. In 2016 Air New Zealand was crowned best airline in the world for the fourth time in a row. And it has good reasons to be so great! It's not the cheapest air company but occasuanaly they have great and affordable deals.
Cabin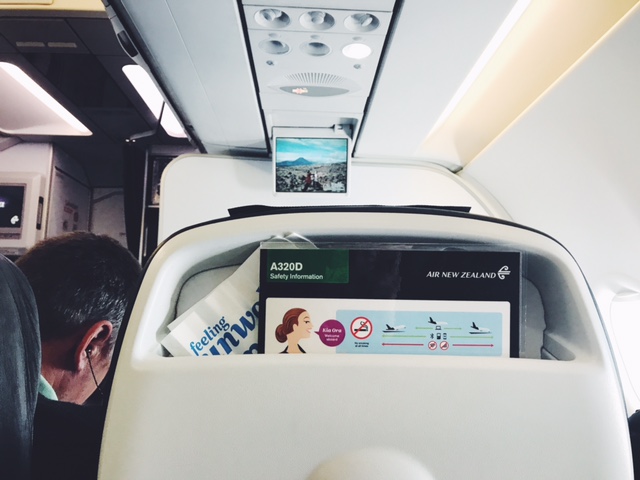 I flew with Air New Zealand Economy Class within New Zealand several times and every single time it was a pleasure. The planes offer plenty of space and comfortable, modern seating. Nevertheless it makes sense to offer a magnanimous area for kiwis, they are famous for being more voluptuous.  On the domestic flight we were not provided with screens on every chair but instead there were visual aides that showed a little quiz. I'm sure on the longer flights there are plenty of entertaining features for every guest.
Customer service
I've never been disappointed with the customer service while flying with Air New Zealand. The staff is always friendly and helpful. Te efficiency of the flight attendants and the rest of the crew make sure that everything happens promptly.
Food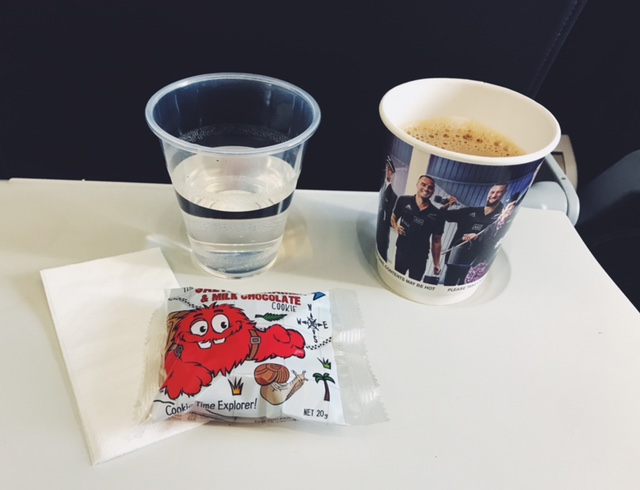 I was positively surprised that Air New Zealand still provides with complimentary drinks and snacks even on short flights. I'm very happy that they still uphold standards from the past and serve great coffee and delicious cookies. Additionally they provide you with delicious candies shortly before landing to relieve the pressure in your ears.