Oostend is a coastal city and municipality, located in the province of West Flanders in Belgium. It's very popular during the warm period and many locals but also tourists from the neighbouring countries like France and England go there for vacation. Oostend has two faces: It can be pretty rough but it can also be very charming with it's nice cafes and vast sandy beaches.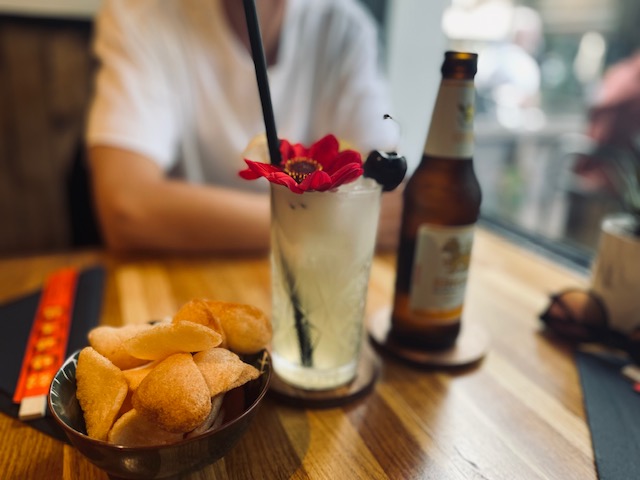 It's great to see that Oostende gets refurbished and more and more nice and modern places are popping up. One of them is a little gem called "Ronin", Asian kitchen bar & restaurant. So if you love kimchi, gyoza, Asian beer and noodles you will be spoiled. The ambience is not too big so it's better to reserve a table if you want to make sure to get a spot. There is also a possibility to order take away and enjoy it on the beach which is just stone throw away. The place on itself is very charming. There are plenty of interesting details and paintings that you can observe while waiting for your food. And hey, you won't be waiting too long, the friendly service is quick and efficient.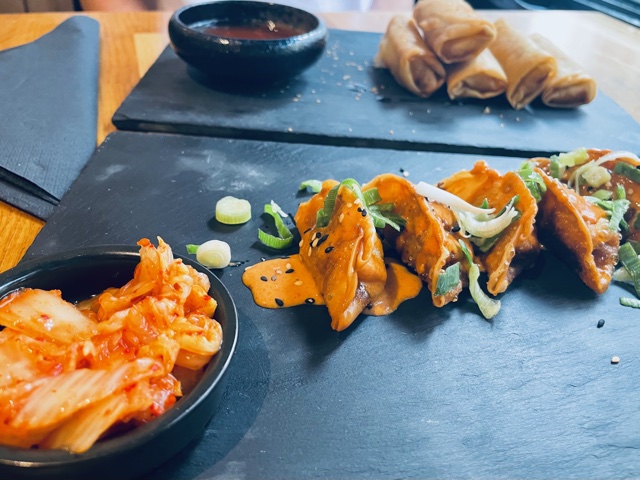 "Ronin" opened in 2021 by two cool guys, Englishman Dave and local Lyvain, who were inspired by Asian street food. Now it sounds a bit more exotic, right? Just kidding, it's just amazing to see when different nationalities can work together and bring something great to life. And when you visit the place you will just notice like I did that the vibes are casual, relaxed and joyful. In my opinion it's a crucial part of the dining experience.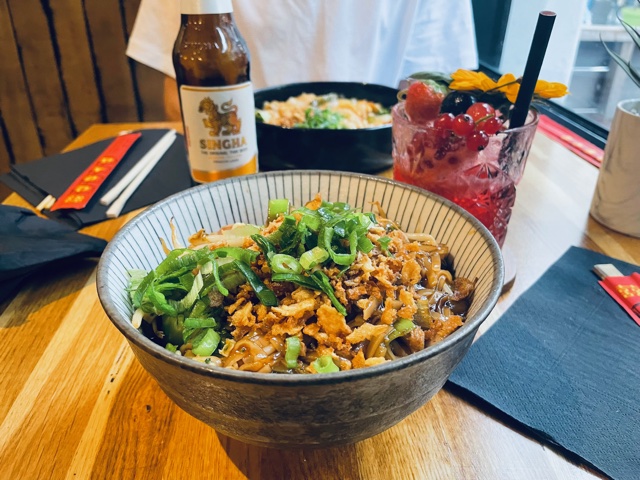 Anyhow back to food, I fell in love with the kimchi gyoza and Coconut Slide Mocktail. Gyoza in general is a fantastic invention but to fill it with kimchi brings it to perfection! And oh yeah, that mocktail, I could drink it all day. I need to be honest I'm not a big fan of mocktails, I believe less is more. With mocktails is often too many ingredients and in the end it tastes like fruit juice. But that one was incredible! I will go back there just for that!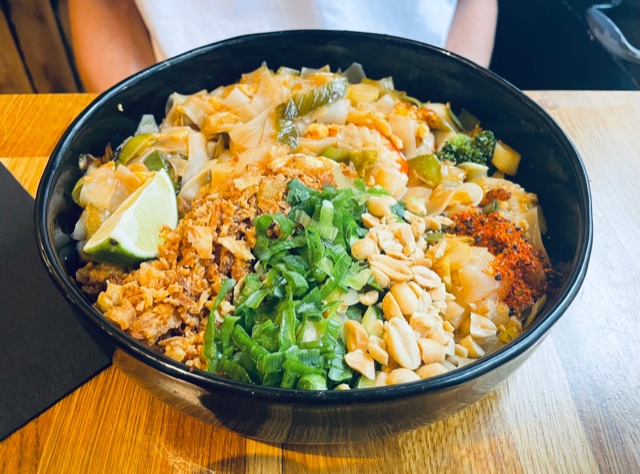 And not only for that of course. I also tasted rice noodles with scampi. The portion is so big so I had enough to take it with me and enjoy it on the next day at home for lunch. And yes, it was delicious. And everyone who likes Asian cuisine should try "Ronin" at least once when in Oostende. I will be definitely back for more.