Belgium is famous all over the world for it's tender love for beers and it's beer culture. There are various Belgian beer styles and Belgian beer brands that every beer lover should try. Since centuries the historical country takes this passion seriously and develops more and more different beer flavors, so by now it offers a wide variety of this beloved drink. No one can say the exact amount of Belgian brands, there've been numerous discussions but let's stop at the number between 700 and 1200. To know that there's just plenty of it, is already enough information. It's probably not even possible to try all of them. But here is a beer guide to top 10 Belgian beer brands that you definitely need to taste.
Top 10 Belgian Beers
So you are heading to Belgium soon and you have the serious intention to get to know Belgian culture as close as possible. It's the top beer country, all local boys and girls drink it like water and with so much choice of different good beer brands it can be confusing to choose the right one. These top 10 Belgium beer list  will show you how individual the beer taste can be. Let's start!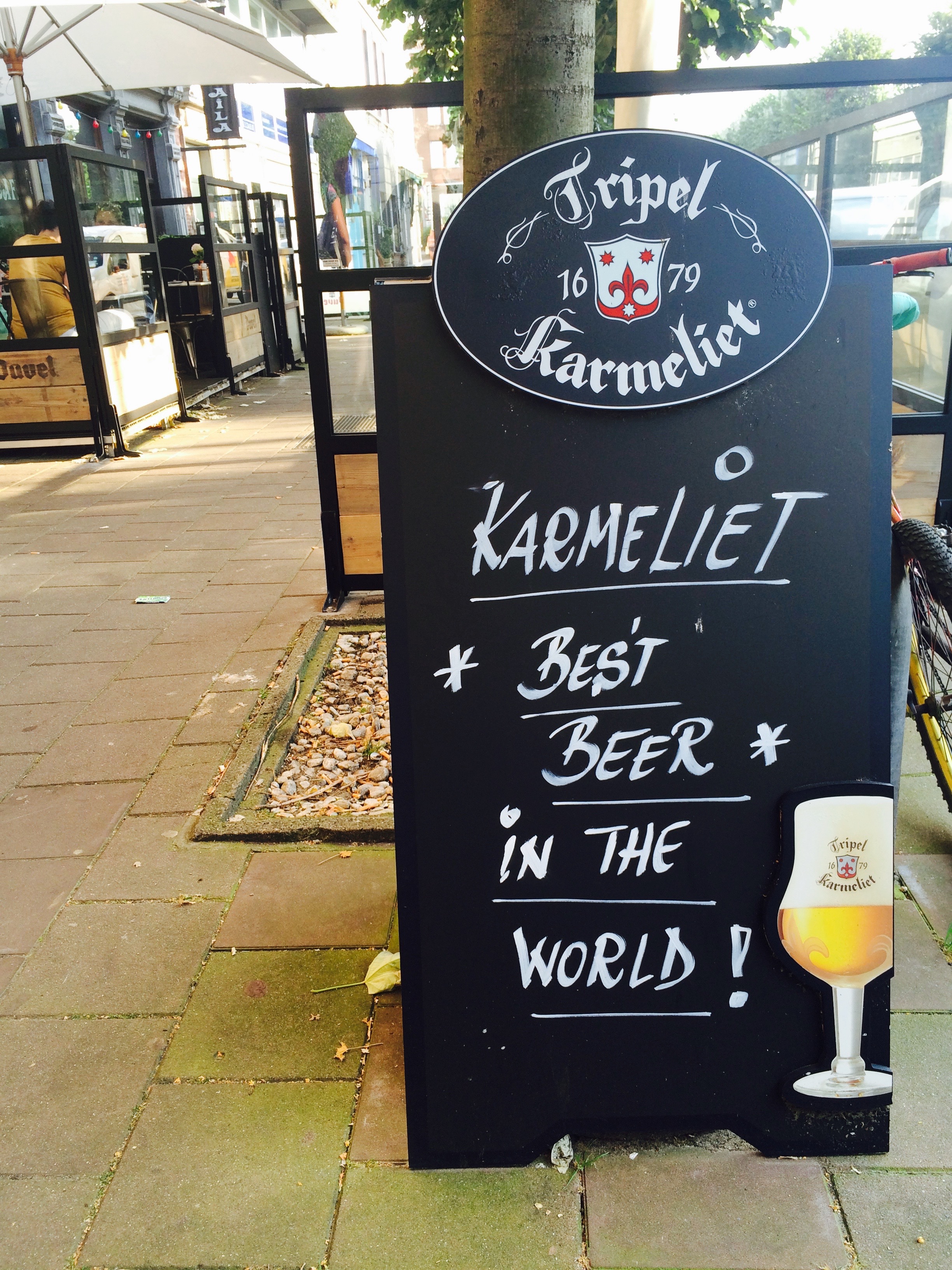 Typical Belgian Style Beer
Duvel 8,5% has the highest reputation amongst the strong blond Belgian beers. The original recipe comes from Scotland and it takes 90 days to create the liquid gold with fresh and subtle hop aromas. This beer guarantees a bouquet of noblest herbs and ecstatic bitterness in the aftertaste.
Tripel Karmeliet 8,4% is an old beer still brewed according the authentic recipe from 1679 by using three cereals: wheat, oats and barley. The golden clear drink is served in of the most elegant Belgian beer glasses and has a brilliant fruity character of banana, vanilla and a note of citrus. Wonderful Belgian wheat beer.
Gouden Carolus 8,5% is a strong, dark beer with complex flavors, that improves with age and by the end tend to be higher in alcohol. The recipe of this beer goes back to the 16th century, which makes the ruby-red colored liquiform so special. The dominating taste of sweet caramel, raisins and complicated aromas of plums, oranges, toffee and passion fruit will make this experience unique and memorable.

Delirium beer in glass, Belgium

4. Delirium 8,5% is a heavy blond beer, which once was rated for a long time  as a champion between beers. You can recognize it by the symbolic pink elephant on the bottle, this one became a cultural phenomenon in Belgium. The interesting ensembles of the fruity flavors of banana, apricot and green apple will surprise you how exclusive the taste can be. The reason why this beer gained so much international fame, is also the Delirium café in Brussels, which has a collection of almost 2000 different beers.
Belgian Monk beer
5. Westvleteren 5,8% – 10,2% is a Belgian monk beer that was brewed  since the beginning of the 19th century. The monks don't see the brewing as a business, so they produce only a limited amount of bottles, just to be able to finance the monastery. By the end it's more about the quality than quantity, that's why Westvleteren was crowned as the best beer in the world. It's also one of the strongest Belgian beers.
6. Westmalle Tripel 9,5% is another Belgian monk beer and has a vivid yellow colour of autumn and has the nickname the "mother of all tripels". There is a reason why it has the word "tripel" in it's name: the amount of ingredients used is larger than standard beers. As a result it's a heavy blond beer with a herbal and earthy bitterness. After all it will seduce you with the sweet banana aroma and surprises you with the strong character.
7. Rochefort No 8 9,2% is a strong milk-chocolate divinity captured in the glass. Considering the rich and complex aroma, it's a beer you need to enjoy until the last sip. You will taste the sweetness of caramel and chocolate finished with the malty bitterness. A beer to remember!
Belgian Craft Beer Brand
8. Zeppelin 9,0% is one of the special Belgian craft beers, that you can only find in t' Waagstuk in Antwerp. It's made exclusively for this bar. The name came from a German airship, that dropped bombs on the Stadswaag, during the 1st World War. Nowadays there is this wonderful café, that serves very dark ruby-red coloured delightful liquid. The beer starts with a caramely, nutty and chocolaty taste with the aspect of fruitiness. These scents continue until the pleasant aftertaste of the coffee roasted bitterness and tiny sour touch come in it's place.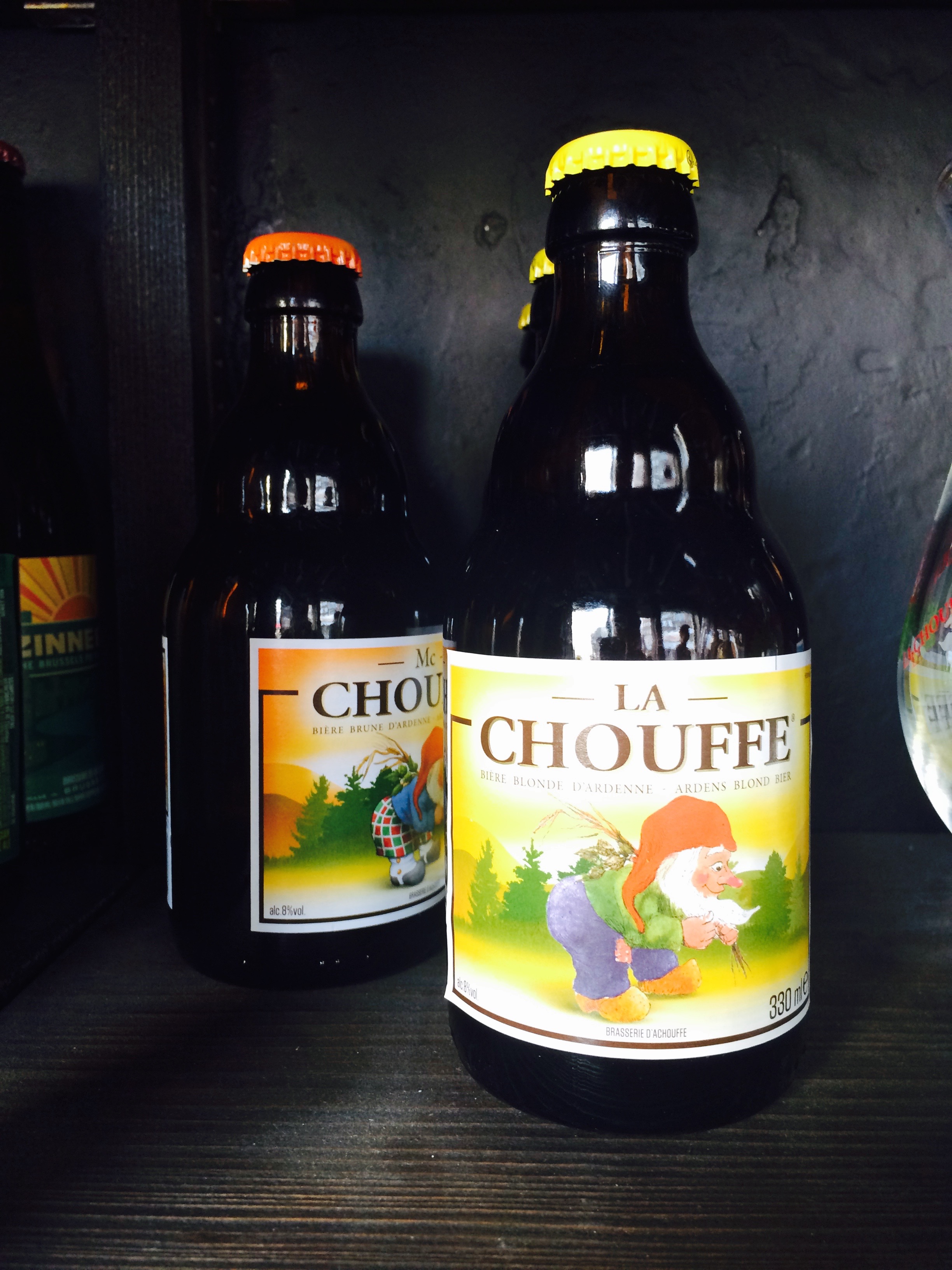 Belgian Pale Ale
9. La Chouffe 8,0% is a strong unfiltered Belgian Pale Ale , which was made according to the myths by a gnome's recipe. It combines a great balance of fruit, spice and sweetness: sweet honey and banana taste with a herbal fragrance, followed by the pleasant refreshing citrus aroma. The golden colour and flowery character resemble to the summer captured in the 33cl tulip-shaped glass.
Belgian Cherry Beer
10. Kriek 8,0% is a famous Belgian cherry beer or also summer beer with pleasant fresh-fruity cherry aromas. Traditionally it's based on the lambic beer: a sour and dry Belgian beer. Additionally the big amount of cherries and cherry juice was added to emphasize full sweetness and sourness of cherry taste.
So next time when you are in Belgium, sitting in one of the historical pubs, you won't be confused by the variety of the Belgian beer brands. Just don't forget to write them down! CheerzZz!
Do you want to get to know more about Belgian culture? Get to know the chocolate world of Bruges!