CBD, which means Central Business District, is the sophisticated heart of the city Melbourne with it's chic eateries and fancy rooftop bars. Important to mention is that the tram looping around the city is free for everyone, so you don't need to be worried if you don't have enough credit on your myki card. Furthermore it's a great destination for shopping opportunities for fashionistas. But before you plan to visit Down Under check the essential packing list for Australia so you will be prepared for everything!
Flinders Street Station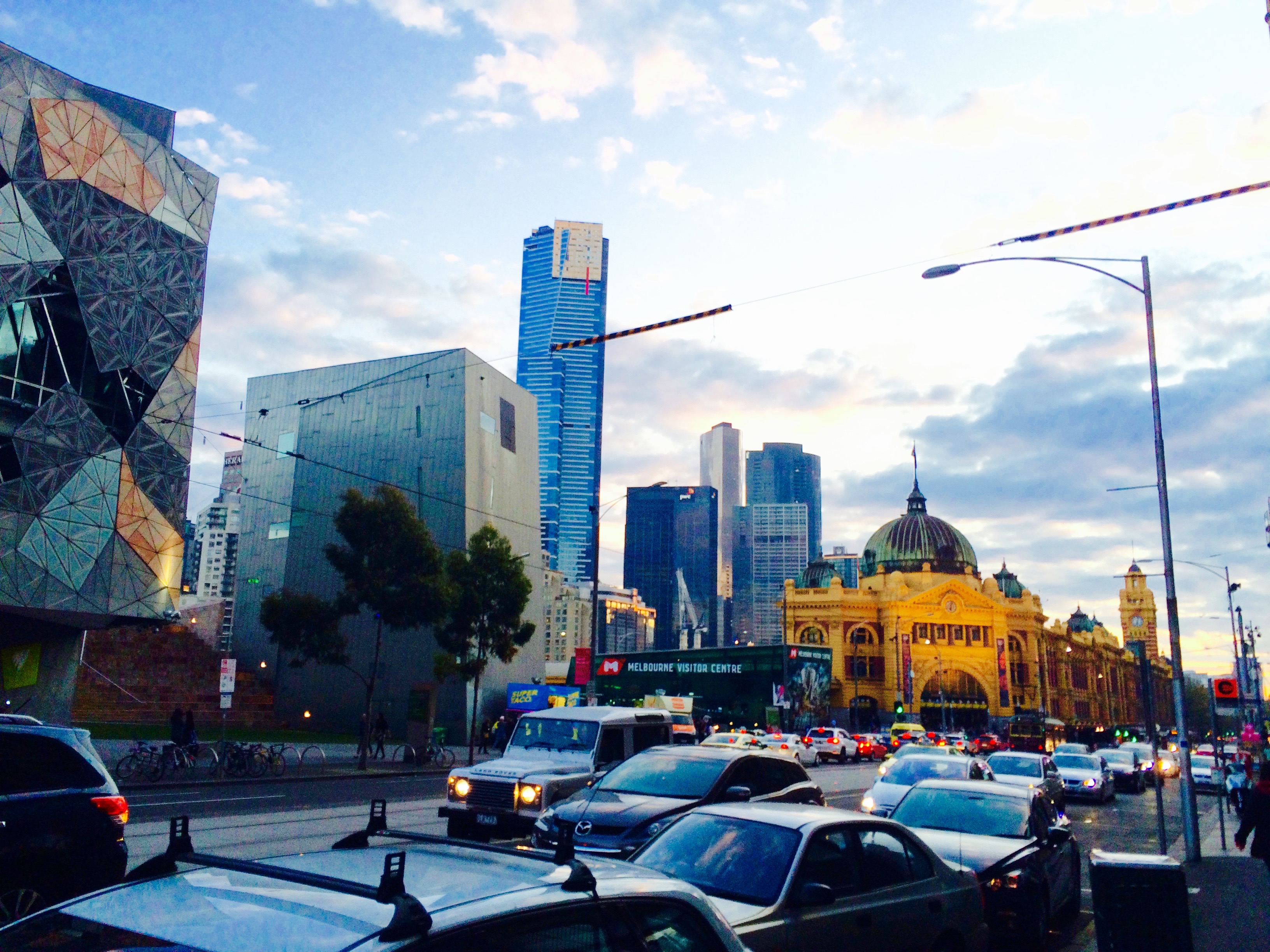 Flinders Street Station is a breathtaking building and an iconic meeting spot in Melbourne. It's Australia's first central metropolitan train terminus, which was built in 1910. The station is the city's known landmark and an ideal place for beautiful pictures. Next to it you can discover Sandridge Bridge from where you can enjoy magnificent Yarra River views.
Time for a coffee at Center Place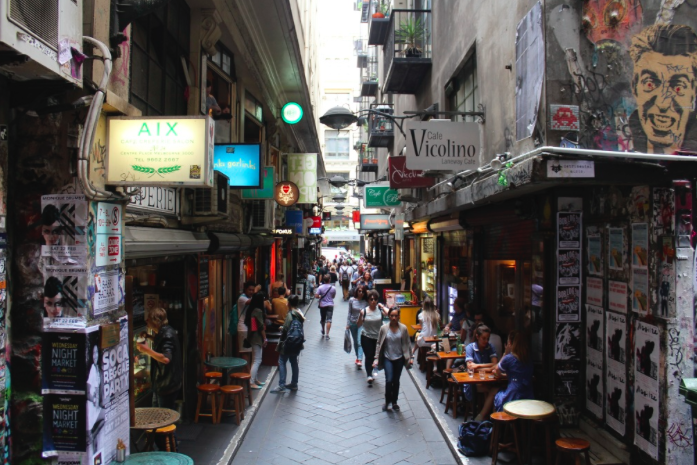 Close to Flinders Street Station you will find Collins Street, which is a well known cafe strip with exceptional coffee, delightful food and a brilliant atmosphere. The narrow street filled with small cafes and terrific design resembles Parisian street style.
Street art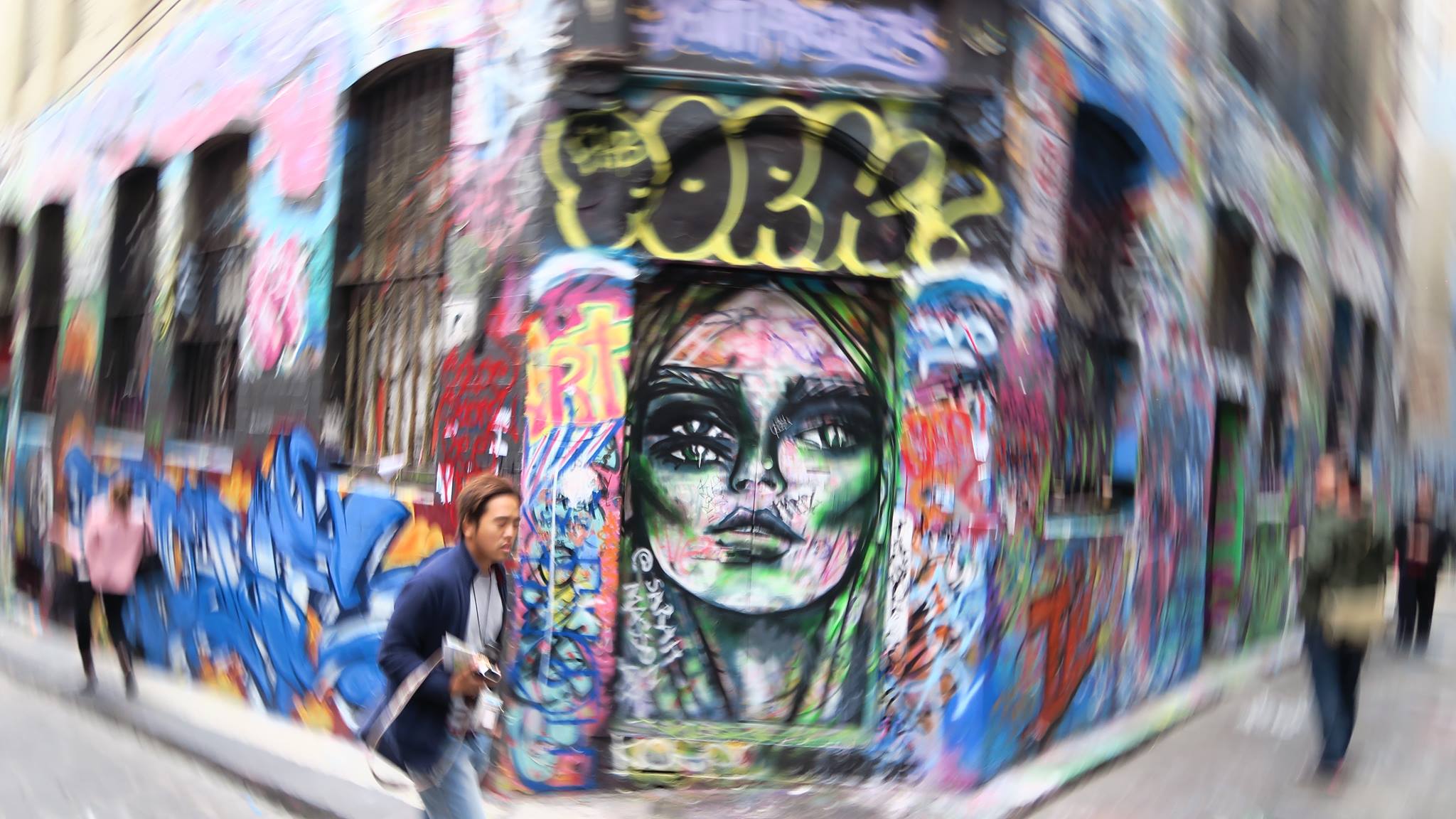 Melbs is a very artistic city and the city provides it's creative citizens with public spaces, where they can express themselves. One of the city's greatest attraction is Hoisin Lane in the CBD, which is full with magnificent graffitis from various street artists. The whole street is like a self-moderated colorful exhibition with a vibrant urban environment. Just look for the favorite graffiti and voila, you will have a new cool Instagram picture to show off.
Amazing rooftops
Melbourne's CBD is full with outdoor bars with rooftops and it's spectacular views. Melbourne might have not the best weather, but when the temperature rises the ideal way of enjoying the great life with the drink in your hand is doubtlessly on one of the rooftops. Here are some of my favorites:
Father's Office is a bar and restaurant just next to the State Library of Victoria with an unexpectedly spacious magnitude. It has a great view on the center of the city and a wonderful easy-going atmosphere. During the day you can enjoy delicious meals. The 1920s-30s decoration and furniture gives the bar a cozy and classy feeling. In the evening you can catch up with your friends and have cocktails and drinks for a good price.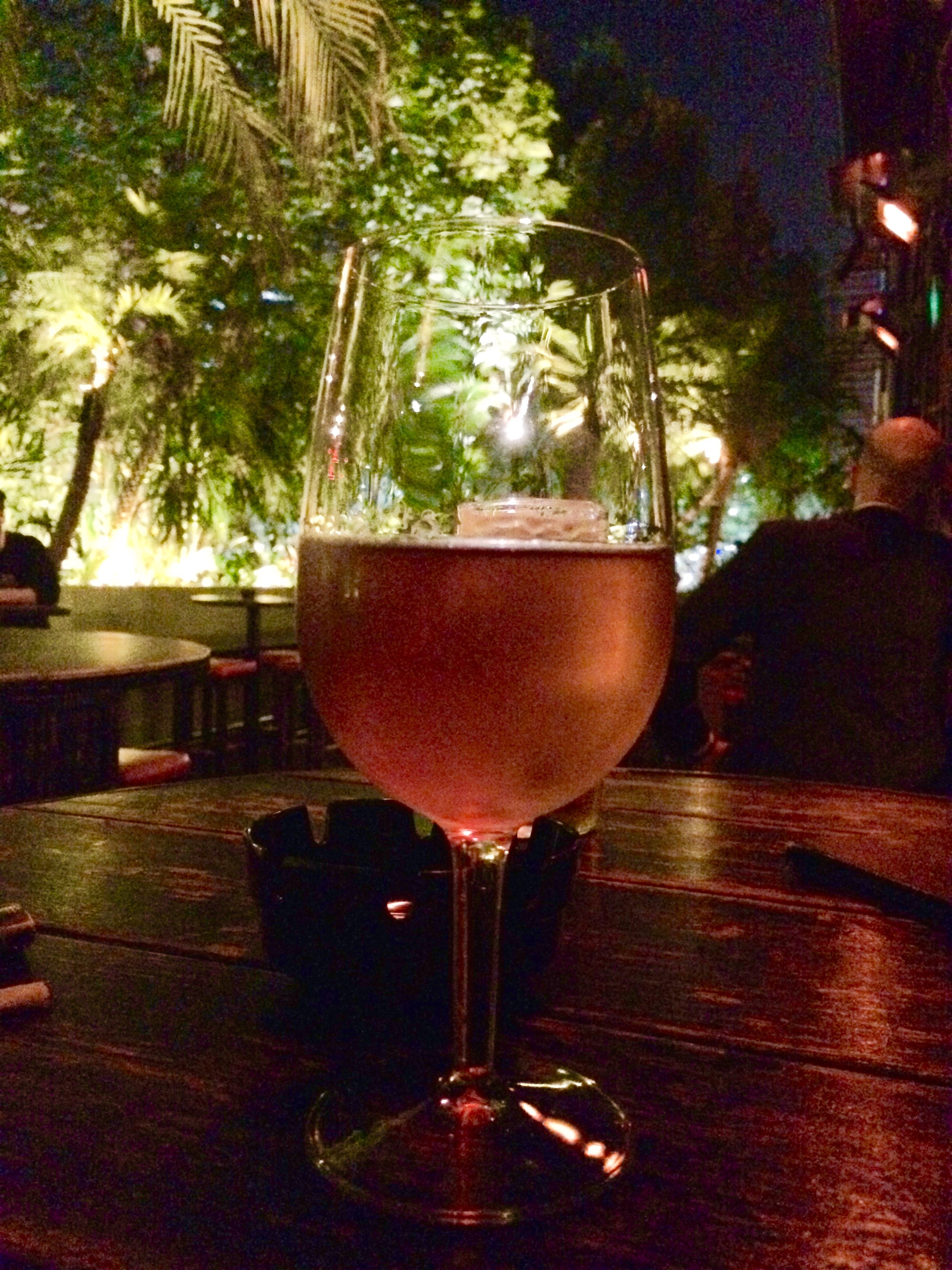 If you prefer something extravagant and atypical then you are going to admire The Carlton. The unusual design with the huge puppet animals like a giraffe and ostrich reminds of a little hidden jungle in the heart of the city draped in velvet. The rooftop is a perfect place to escape the loud metropolis and to immerse yourself into the green oasis with big palms and delicious drinks. So cheerz!
The rooftop at Siglo bar is an ideal urban hideaway to enjoy a cocktail in an elegant and sophisticated way. The bar is located in the beautiful Imperial Hotel, high above Bourke and Spring Street in Melbourne. You will definitely fall in love with stunning views from the rooftop terrace, where you can see the magnificent Parliament house and a chic but still relaxed atmosphere.
Visit iconic Queen Victoria Market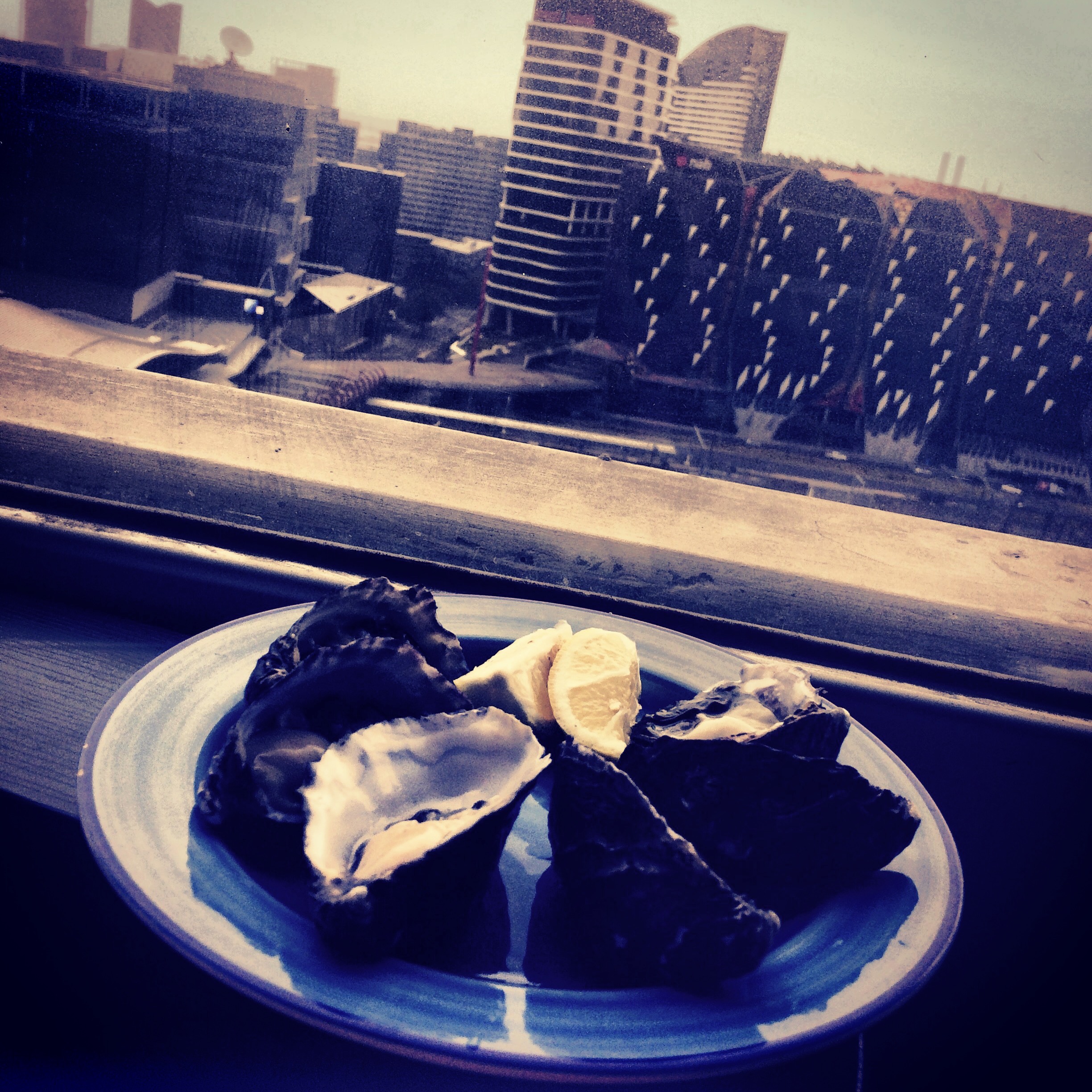 Melbourne's iconic Queen Victoria Market is the largest open air market in Australia full with it's multicultural diversity. It's a perfect place to start your day with a tasty brekky. You can order Melb's famous coffee or even have fancy fresh oysters for a low price. Afterwards it's time to browse around all the stalls and see what wares the vendors are peddling. The food junkies will discover a whole array of produce from exotic fruits to smelly cheese and all that once lived. When your stomach feels satisfied and you suddenly realize that your wardrobe hasn't been updated in a while, then pass by the section where different styles from vintage until modern are plentiful. Queen Victoria Market is always keen to entertain it's visitors and organizes different events like Night Markets or Food Fusion.
Time to get some knowledge in Melbourne's Museums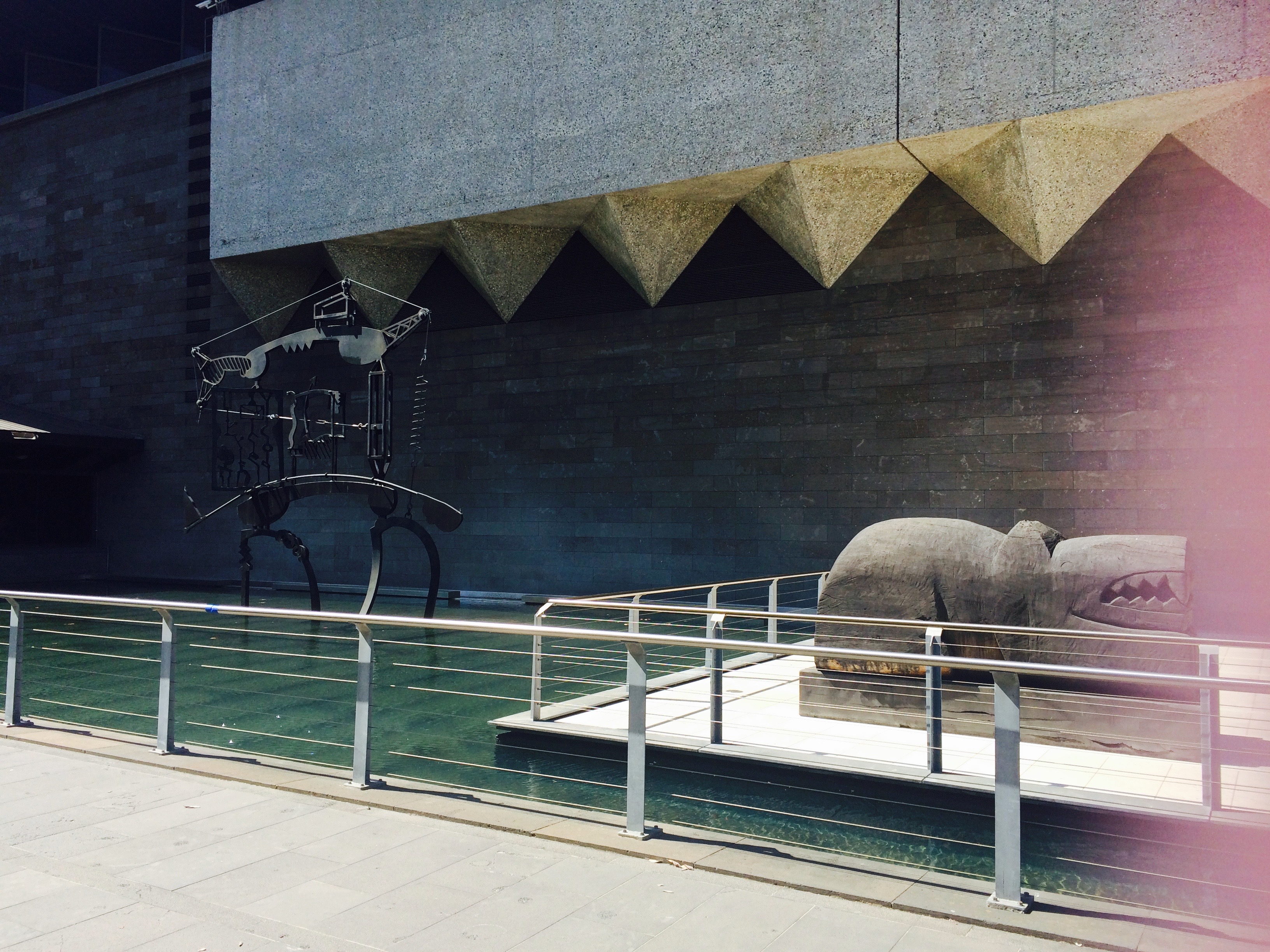 Melbourne is a great city to visit various inspiring exhibitions and get to know about history and culture. There are plenty of various huge museums like National Gallery of Victoria, Scienceworks and Melbourne Museum. Insider tip: In ACMI you can visit the permanent exhibition of digital culture and television for free. If you are child of the 90s then everything will be familiar to you, but you will immerse into your nostalgic childhood. For the newer generation it will be interesting to explore the biography of  games, the internet and television.
Meet Fortuna in Crown Casino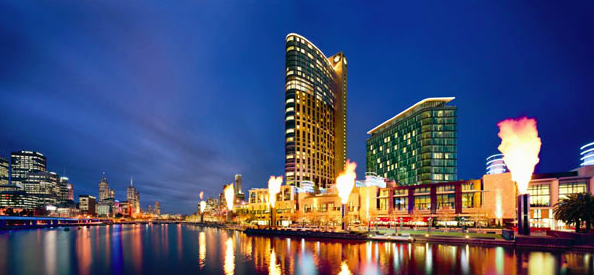 Melbourne is very proud of it's Crown Casino & Entertainment Complex, one of the largest Casino complexes in the world. It's not only a place for gambling 24/7 but also a tremendous venue with a cinema, hotel, spas, bars, restaurants and nightclubs. If Fortuna was sitting next to you while you were trying your luck at one of the casino tables, then afterwards you can enjoy a fancy drink on the terrace of the imposing complex. The facilities stretch along the waterfront of Yarra River, which is the perfect location to enjoy summer days in Melbs. If you start to feel cold on the terrace, then be prepared for warming up: from Monday till Friday starting from 9 PM the spectacular fireshow begins! Massive fireballs get released from eight ten meter high towers, which will definitely make you feel hot!
Green Wonderland of the Royal Botanic Garden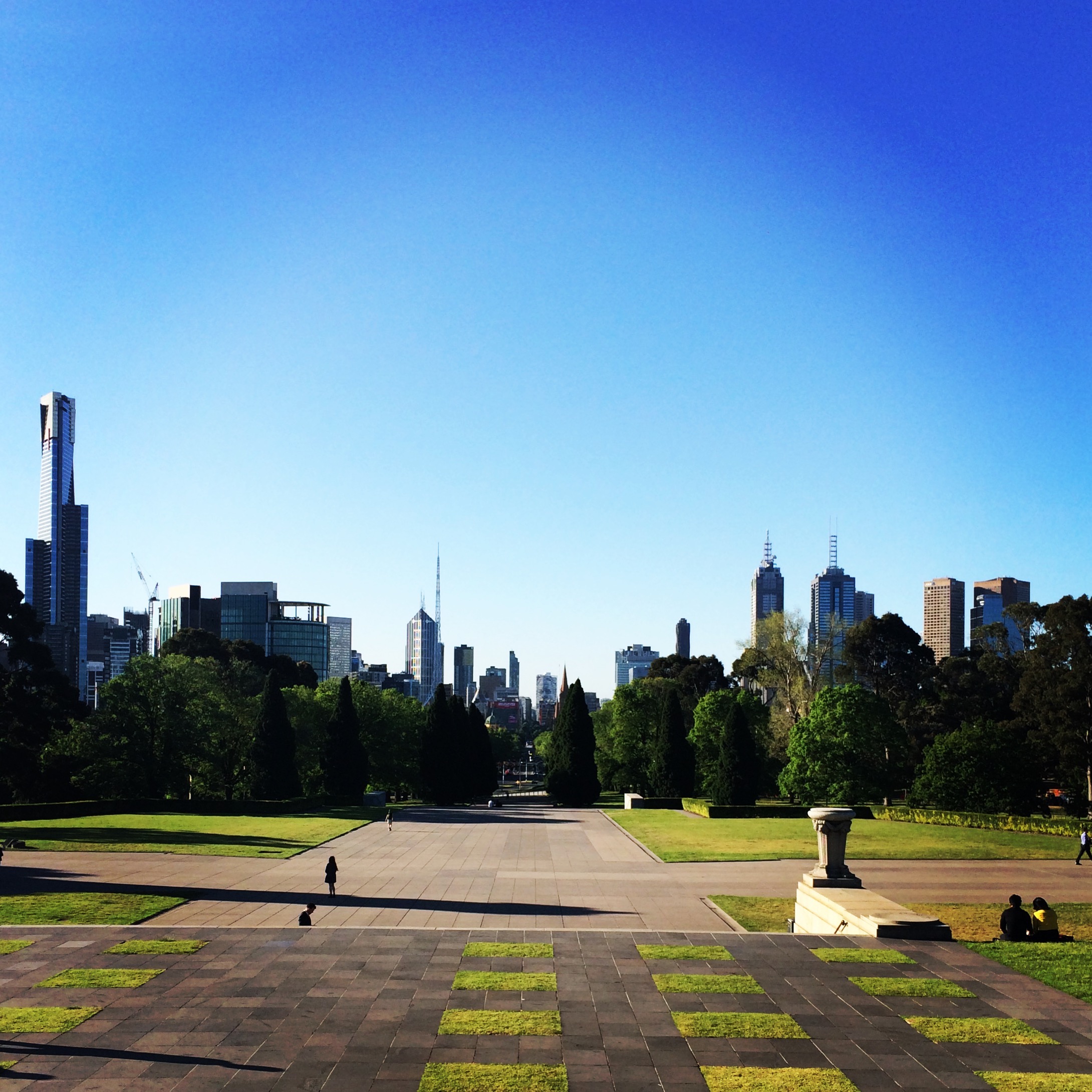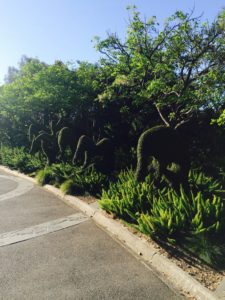 Another magnificent part of Melbourne's CBD is the tremendous Royal Botanic Garden, which provides you with an ideal escape from the city jungle into the magnitude of beautiful nature. Since 1846 it empresses with picturesque views of a diverse collection of over 50.000 native and exotic plants extended on over 36 hectares. There is definitely enough space for everybody to explore the garden's wildlife filled with black swans, cockatoos and other colorful species, discover a little oasis with the lakes and enjoy the tranquil settings. In the summer you can even experience an outdoor cinema, numerous events and various performances. You should doubtlessly find time for the green wonderland of the Royal Botanic Garden!
Food that makes you fly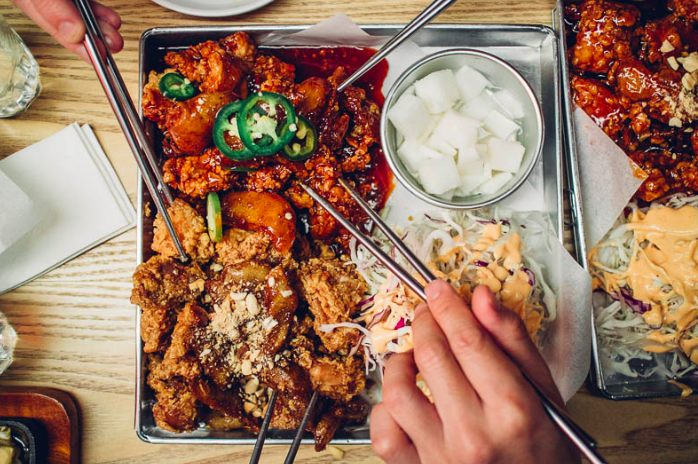 After a long day of walking and exploring the magnitude of the CBD's treasures it is time to relax and to taste the great kitchen of Melbourne. There are plenty of places to spoil yourself, Melbourne offers only great food. But I will reveal my secret and tell about my precious location, Sam Sam. It's a Korean restaurant in the heart of Swanston St. with an amazing vibe and the best Korean Fried Chicken ever. Sam Sam doesn't offer much area to sit, but if you are lucky and get a table, then you feel cozy in the modern venue. The portions are pretty big, that's why it's better to go with the group of 3-4 people, so you can order and taste different dishes, still you will probably roll out of the restaurant by the time you finish dining. The best meal of the restaurant, which will make you not only satisfied but literally high: the crispy fried chicken with hot&spicy sweet soy sauce. Believe me, after you've tried them you will be obsessed!