Sending your luggage upfront of a trip or moving to a new country is an attractive alternative instead of taking your belongings with you. In the end you don't need to carry it around, run on time to the airport or stand hours in the queue to check in your suitcase so you can just give it into the trustworthy hands of one of the shipping companies.
When I made my decision to move back to Europe from the furthest country on planet Earth, New Zealand, I realized that within a couple of months I've collected a good amount of items. It would be complicated to pack it all in one suitcase, furthermore to get rid of it was not an option. This is when I discovered SendMyBag.com, a worldwide shipping company with the cheapest rates and even student discounts.
It's very easy to navigate the website, first of all you can get an exact quote on how much would it cost to send your bag from A to B. I needed to send my personal treasures from New Zealand to Belgium, which cost me £310 for a magnanimous 30kg. Therefore the prices depending on the country and weight of the luggage you send. They also accept golf, ski bags and bicycles. Step one, enter your measurement units.
Before you create your account , check SendMyBag.com rules for every country. There you can find information for the place where you need to send your items. Sometimes there are hidden costs, that you need to pay separately, so read carefully. That happened to me, the local custom authorities wanted to inspect the shipment to confirm the contents and I needed to transfer €42 extra.

After you've decided where your luggage is going, you need to complete four steps such as to write your collection and destination address and measurements of the item that you want to send. The great option is you can choose the exact date when it should be picked up!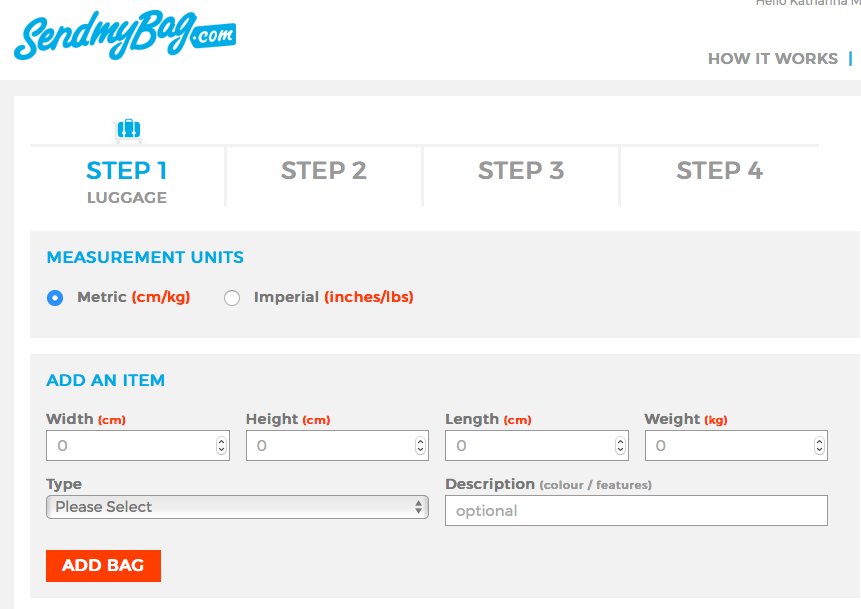 Last but not least, you will be asked if you want to print your labels or get them delivered for an extra charge. I don't see any reason why to pay extra money for something that can be easily done at home. You don't have to be a genius to make sure that the labels are attached to your suitcase. I attached my documents by using a see through file and tape, so the list of the items that are in my suitcase is on one side and the barcode for the DHL courier on the other.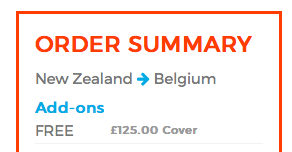 Furthermore you can have free cover for a value of up to £125, if you prefer to increase your insurance automatically it would cost you more as well.
If you want to track your bag every step of the way you can download Send My Bag App and you will receive free tracking push notifications to your smartphone. So it will help you to stay up to date!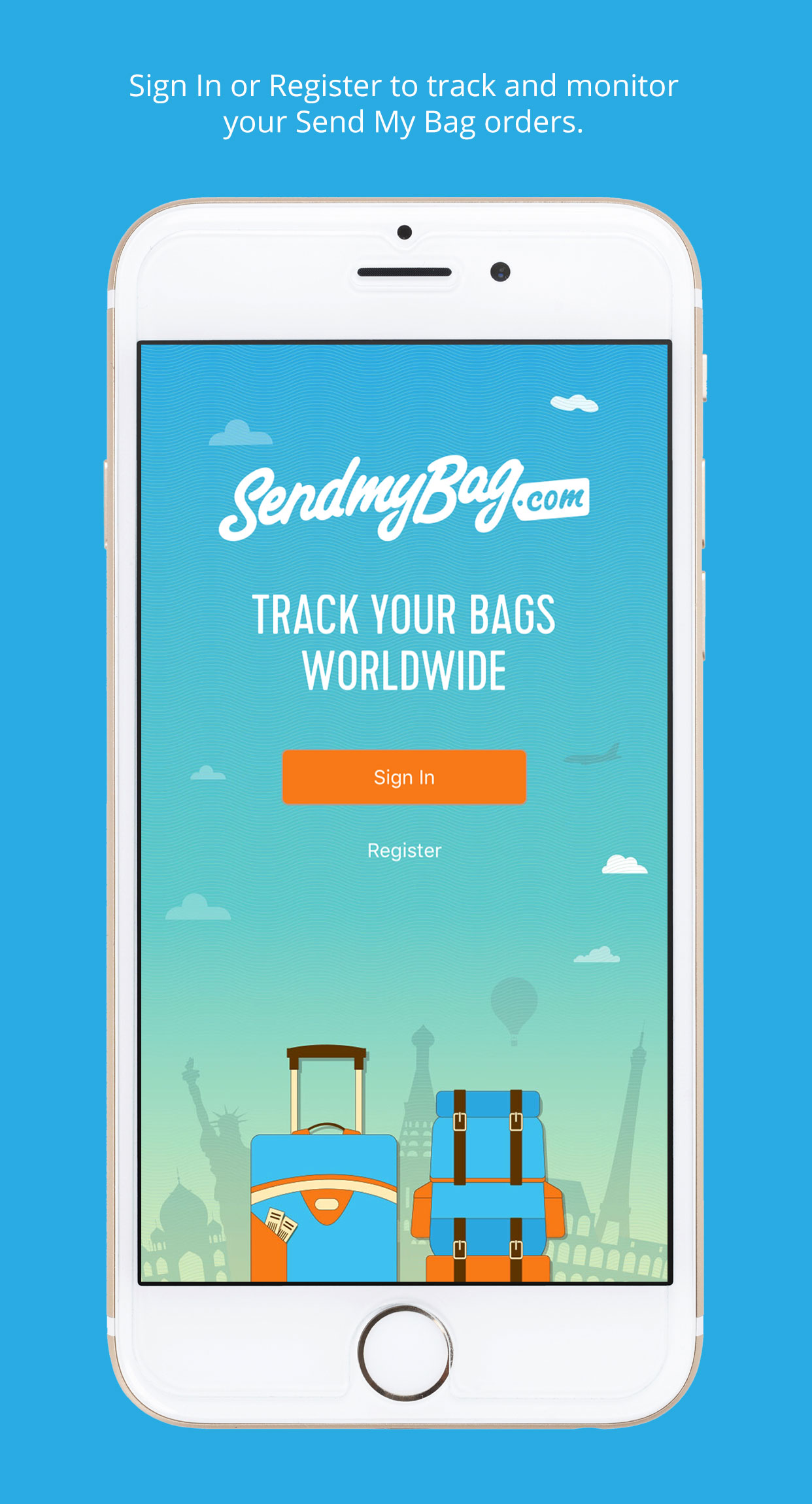 Last but not least you need to pay for your order. You will get notifications via email and within 24 hours your order will be accepted so you can complete the customs form information. I needed to upload a picture of my passport and write down a brief packing list.
Unfortunately I was disappointed when I got word that I'm not allowed to send any liquids, cremes or gels. Being a girl and having all kind of cremes is essential.  I've sent my suitcase with another company that was more expensive but I was allowed to send all these products. The only rule was they were not allowed to contain alcohol because of the flammability. That's why I couldn't justify the statement from the Send My Bag – support team "All liquids, pastes and gels are prohibited on international services"
The collection of the luggage happens between 9am and 6pm, there is no specific time. Nevertheless you can take your bag to work or ask your friend or neighbor to hand over the bag to the courier. Directly after the pick up you will get a notification with the tracking number, so you can follow every step of your precious belongings.
My bag arrived at it's final destination within 6 days due to a little delay because of the customs inspection. Everything arrived there safe and in one piece. So in my personal opinion SendMyBag.com is a very trustworthy company. It might give you a bit of a hassle with the unexpected packing restrictions and extra costs, but in the end it still offers the lowest price.