The incredible state Sydney is the capital of New South Wales and not of the whole sunny Australia, like many people wrongly assume. It's the most populous city in Down Under and also Oceania. Once you visit the metropolis you will be charmed and absolutely overwhelmed by it's magnitude, majestic skyscrapers and unforgettable beaches. Loved by backpackers, travelers and business people, Sydney is an international city with numerous forms of entertaining to fulfill you heart's desire. You will definitely have fun from dusk till dawn. But before you plan to visit Down Under check the essential packing list for Australia so you will be prepared for everything!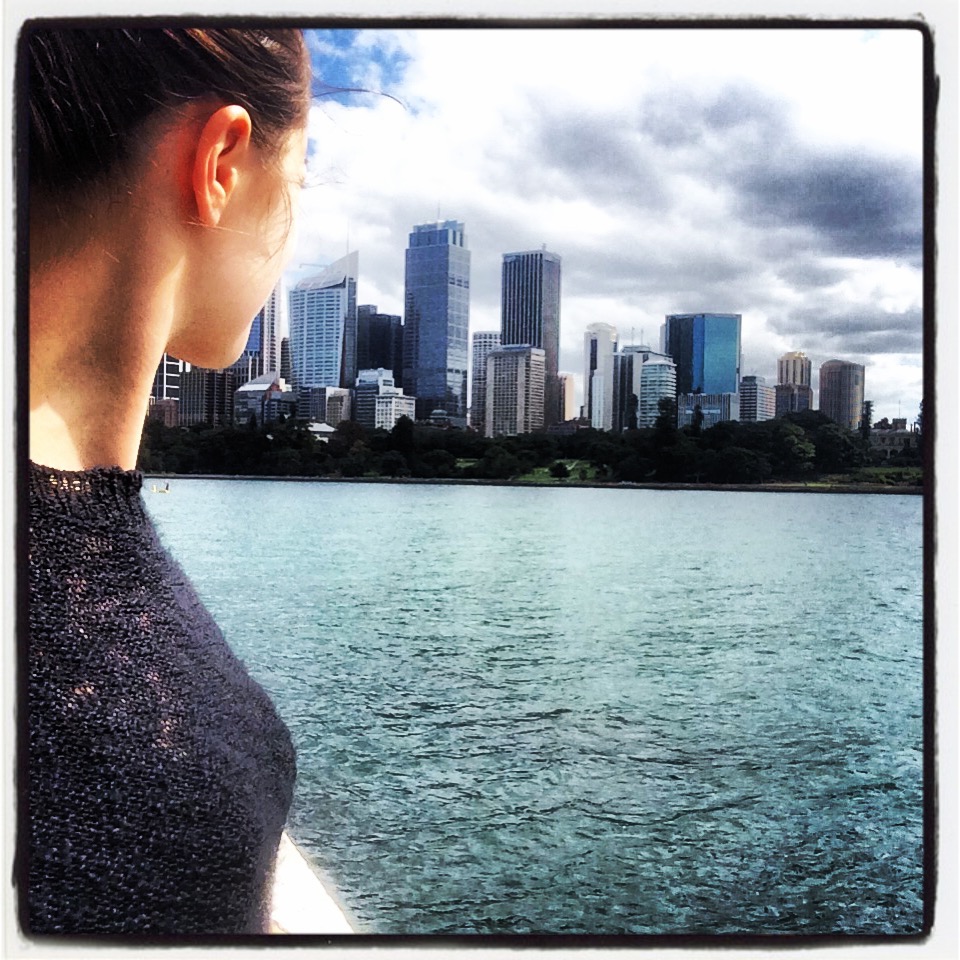 This magnificent city has plenty of things to offer from a rich cultural scene to delicious food, amazing nature and world-class shopping. So in the beginning you can be engulfed by options for what to do. But don't worry, Kate will guide you through the urban jungle of Sydney. I will introduce you to the main suburbs and places, so you will be immersed into the beauty of the modern world of Down Under.
Before you start exploring this magnificent city I would highly recommend you to get Go City Explorer Pass. Sydney is a expensive city and with this pass you can save up to 50% off on combined admission fees at over 25 of the city's most popular and famous attractions. And spend this money on delicious food!
Some info about public transport
If you want to use public transport in Sydney, the most efficient decision would be to buy an Opal card, which you can use for train, bus, ferry and the light rail. Of course you can buy single tickets as well, but it would be more expensive. Opal cards can be found in the 7/11 shops, there you can also charge them. If you want to travel in backpacker-lifestyle, then you can just pretend using it by entering the bus.
There are also free options, like the CBD shuttle (Route 555), which will get you around the city. Furthermore every Sunday all public transport is gratis, so plan your weekend wisely!
Australia's icon, Opera House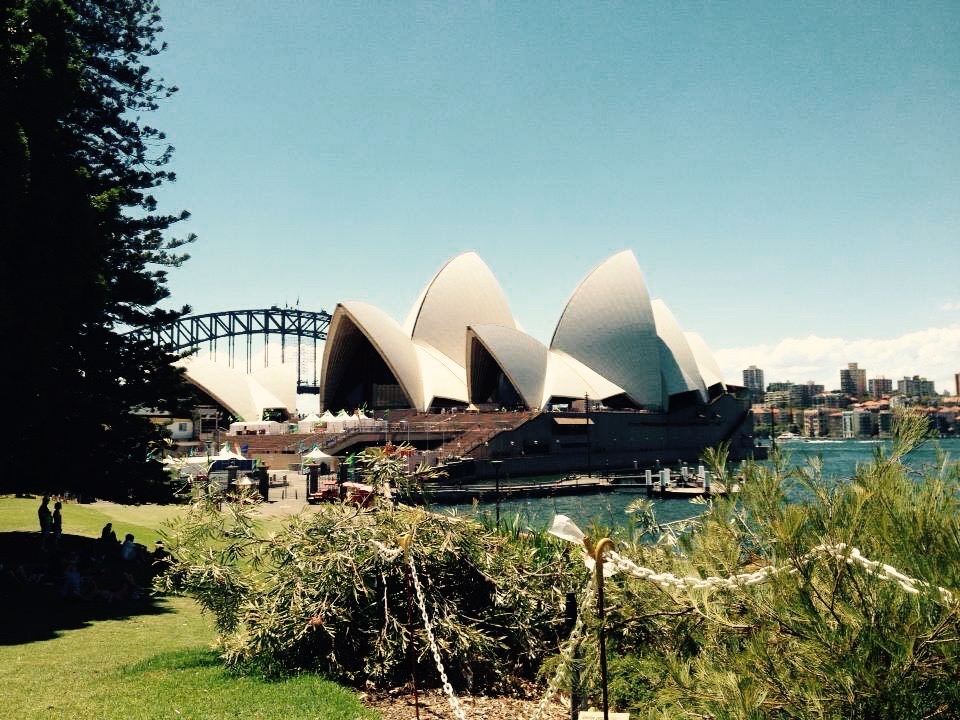 Yes, the exploration will start with the iconic landmark of Sydney, Opera House. Even if it sounds like a typical touristic cliché, you will enjoy the walk along the Circular Quay. Furthermore it took 16 years to finish the construction and you flew all the way to Australia, so it is a must see place. The design of the building has been internationally acclaimed as an architectural masterpiece of the 20th century and it's located in the perfect spot, the remarkable waterscape of Sydney Harbour. Additionally you can not only appreciate this pinnacle of modern architecture, but also enjoy the vast range of entertainment that it offers.
Tip: if you visit Sydney in June, you might experience the Vivid Sydney Festival, the time when the city transforms Sydney Opera House into a light spectacle, accomplished with music and a show.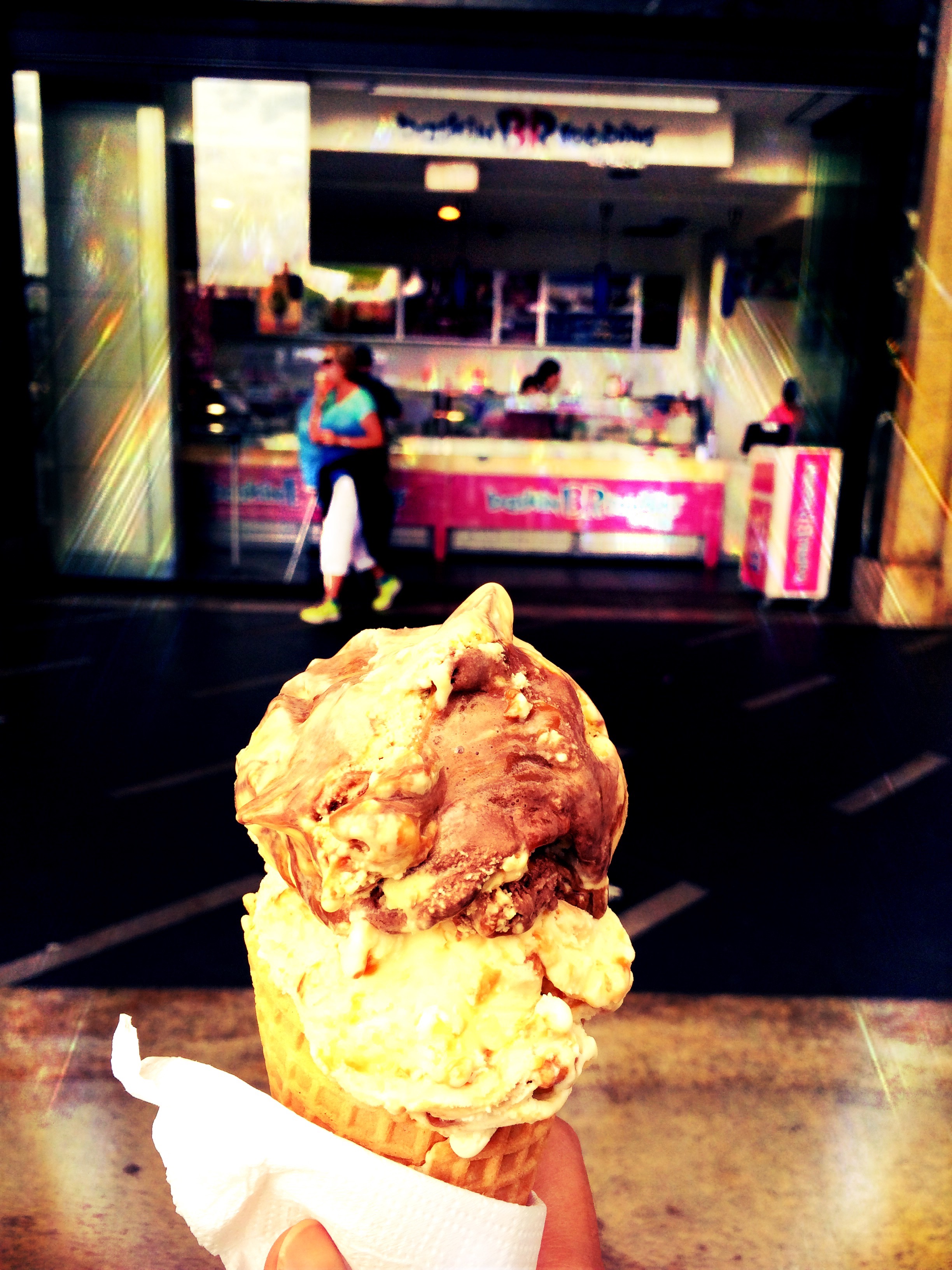 The Opera House is located next to the sumptuous but relaxed dining district, where you may sip on sophisticated beverages and cocktails. The hungry ones don't need to worry either, there is enough delightful food for everyone! I've found one of my childhood addictions, Baskin Robin's ice cream! We don't have any in Europe, only in England, so you can imagine how over the moon I was with this unexpected discovery!
Tip: Do you want to see a million-dollar view and enjoy an exquisite drink? Then you should definitely visit O Bar. The sophisticated ambience on the 47th floor with an impressive view of the whole city through a glass wall, will make your evening memorable. And hold your breath, the whole floor is slowly moving around, so you can observe panoramic 360-degree Sydney! Hope you are not afraid of heights.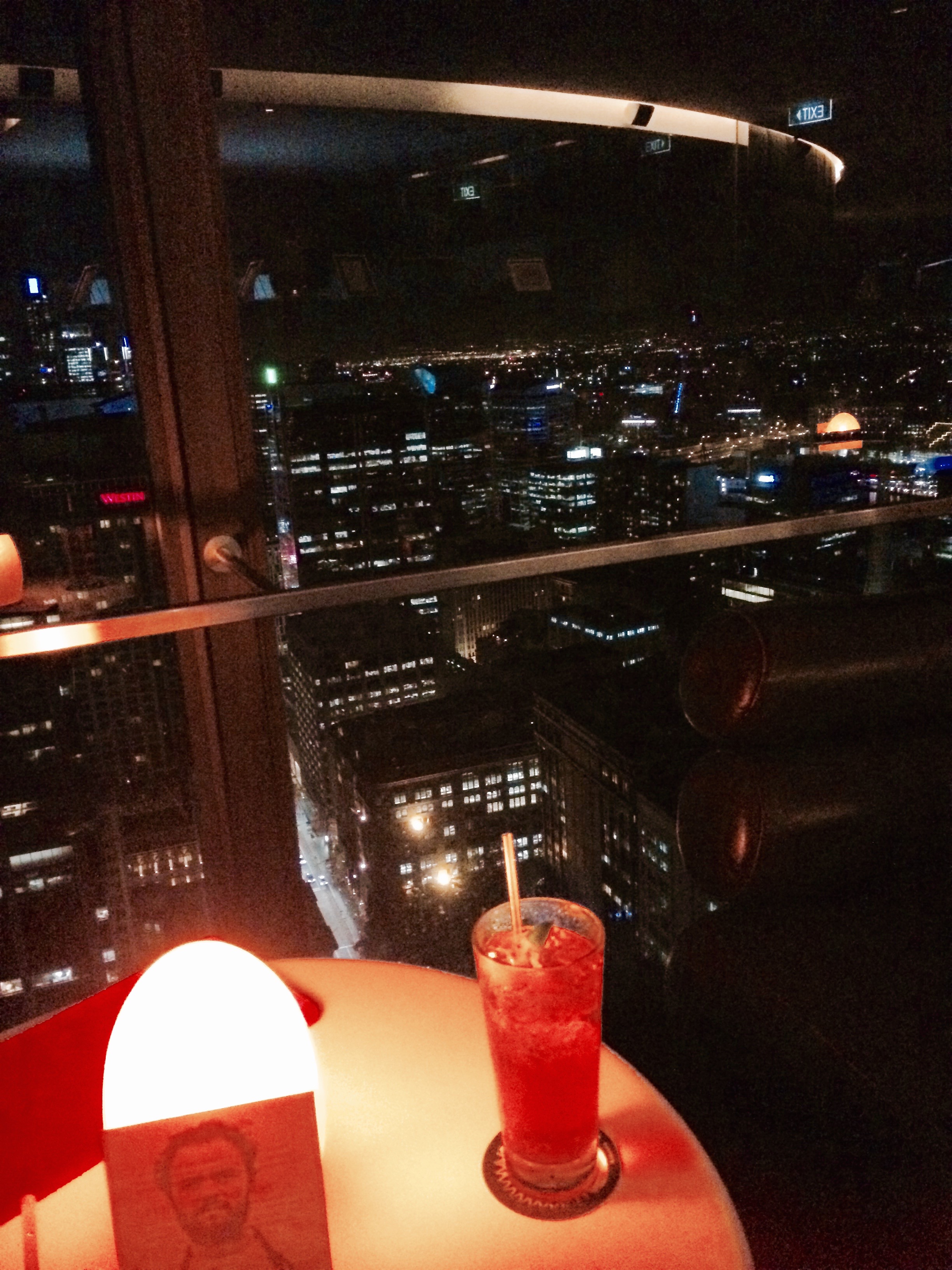 Escape the chaos in the Royal Botanical Garden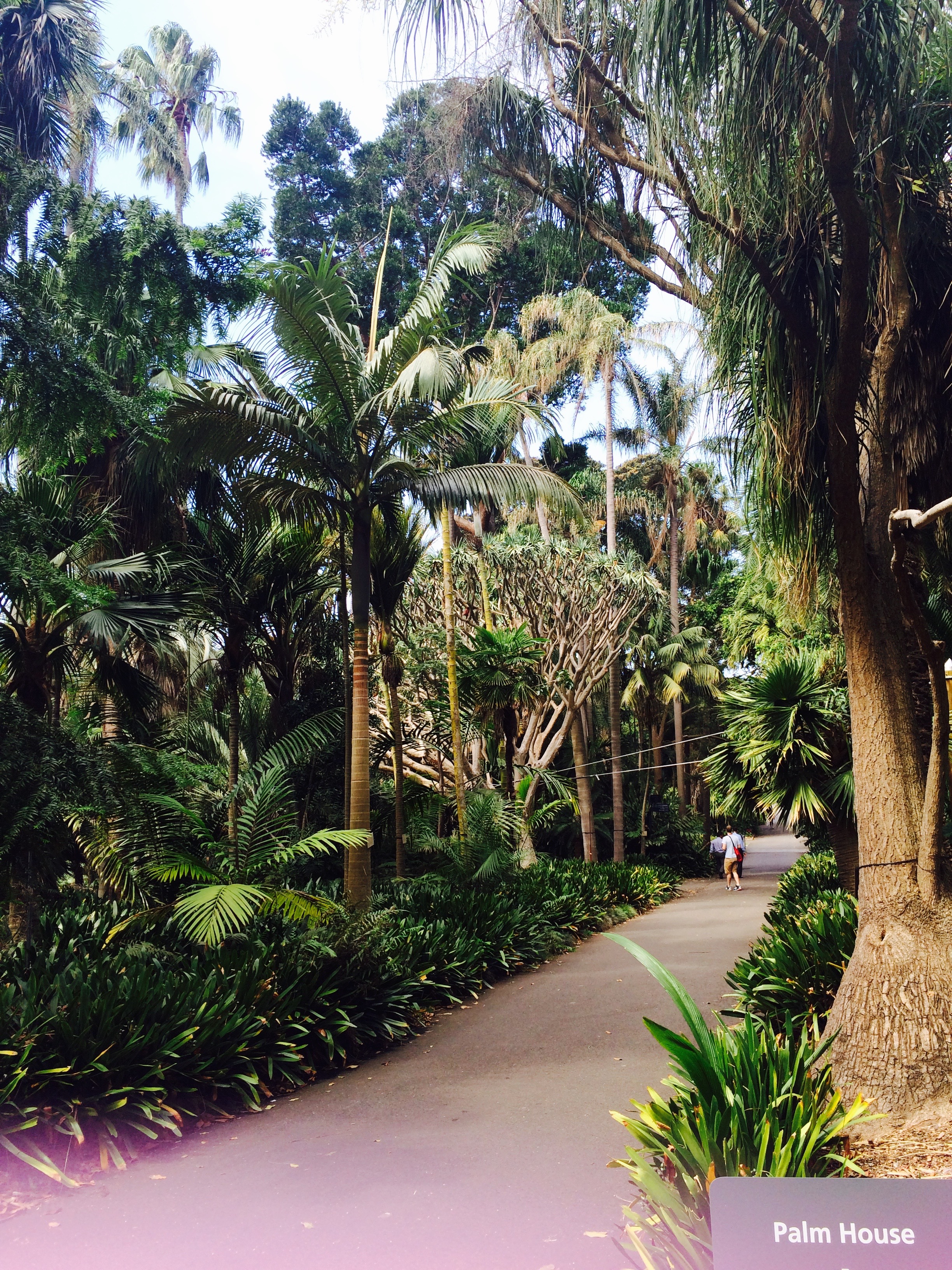 No trip to the Sydney Opera House will be complete without visiting the botanical oasis in the heart of the metropolis. Just follow the path along the waterfront, from where you can also view all different facets of the Opera House. Finally you will land in the tremendous Royal Botanic Garden. It's the most important historic botanical institution in the world and the perfect place to escape the noisy and busy city life. It's open every day of the year and the access to this quixotic greenland is free. You should doubtlessly take your time and seize an opportunity to absorb the gorgeous surroundings filled with an outstanding collection of plants from Australia and overseas.
Close to the Botanical Garden you can find Australia's leading art museum with collections of Australia, Aboriginal, European, Asian and contemporary art works, the Art Gallery of NSW. And guess what, it's free to enter this beautiful art museum!
Blue Mountains Full-Day Trip
The Blue Mountains full-day trip in Australia is must-do if you are in Sydney. This trip promises an unforgettable experience that combines natural beauty, outdoor adventure, cultural insights, and moments of serenity. Whether you're a nature lover, an adventure seeker, or someone simply looking to unwind amidst breathtaking surroundings, the Blue Mountains have something to offer for everyone.
Stunning Scenic Views: The Blue Mountains are renowned for their stunning panoramic vistas, deep valleys, and dramatic cliffs. The iconic Three Sisters rock formation is a highlight, offering spectacular views that are even more enchanting at sunrise and sunset.
World Heritage Area: The Blue Mountains National Park is a UNESCO World Heritage-listed site, recognizing its outstanding natural beauty and significant biodiversity. Exploring this pristine environment allows you to connect with nature on a profound level.
Abundant Wildlife: The Blue Mountains are home to a diverse range of wildlife, including kangaroos, wallabies, colorful parrots, and even the elusive platypus. Birdwatchers will be particularly delighted by the variety of bird species that inhabit the area.
Scenic Bushwalks: The Blue Mountains offer an array of walking tracks suited for all levels of fitness. Whether you're looking for a leisurely stroll or a challenging hike, there are trails that cater to your preferences. The Federal Pass, Grand Canyon Walk, and Prince Henry Cliff Walk are just a few examples of the captivating routes you can explore.

Waterfalls and Cascades: The Blue Mountains are dotted with stunning waterfalls and cascades, such as Wentworth Falls, Katoomba Falls, and Leura Cascades. These natural wonders provide serene spots for relaxation and contemplation.
Darling Harbour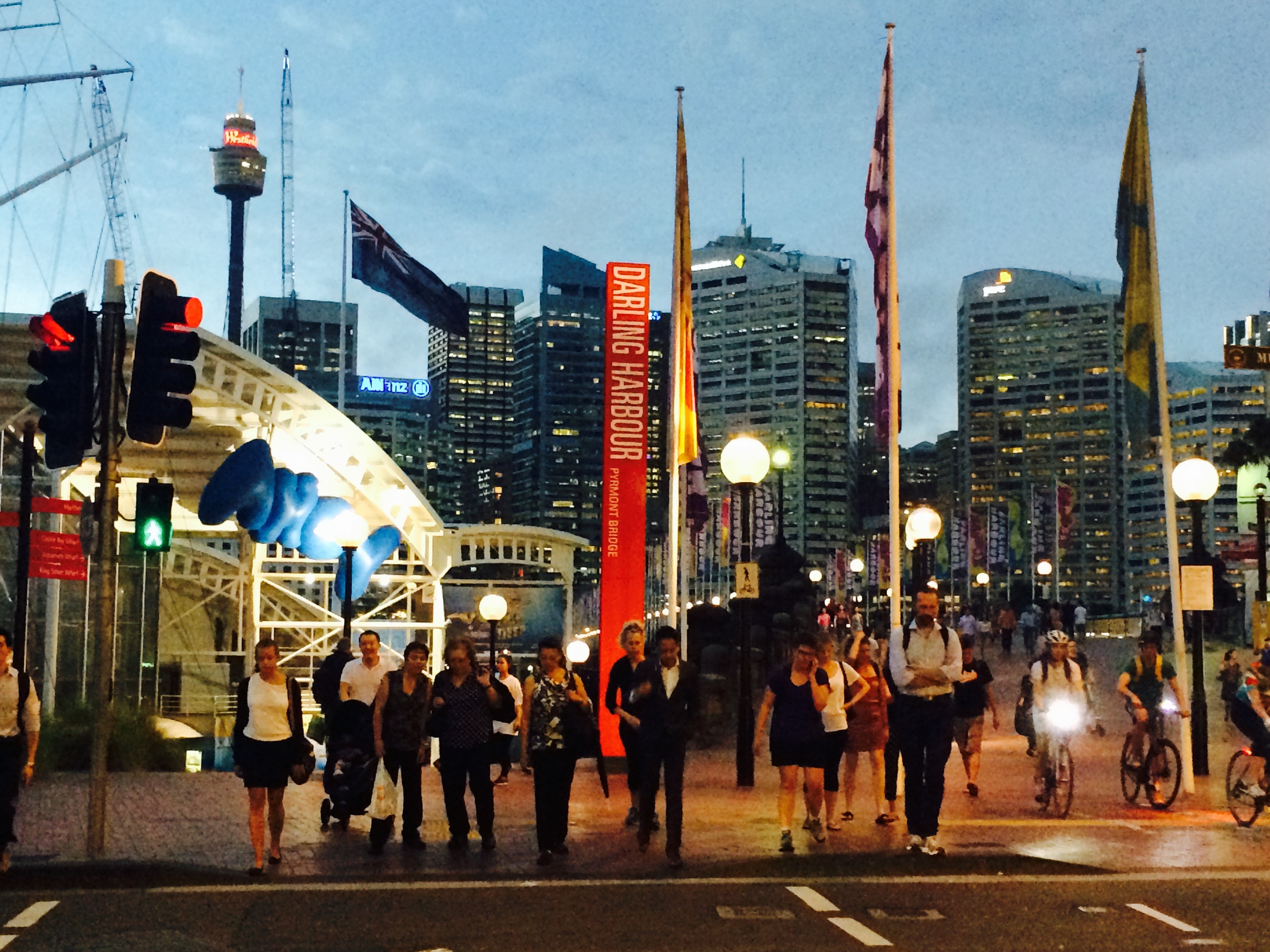 I used to stay close to Darling Harbour in Sydney and I really adore this lively and interactive area. It's the city's largest dining and entertaining spot with a view to leave you speechless. There is a bridge connecting residential Pyrmont, with Sydney's CBD, from where a spectacular panoramic view of the city skyline will take your breath away. Especially at night when the city is lit up with a vivid color scheme. The scene that can't be captured by any camera, you need to see it with your own lenses.
Tip: The fabulous fireworks light up the night sky of the Darling Harbour for it's visitors every Saturday at 8:30 p.m. Don't miss the show for free!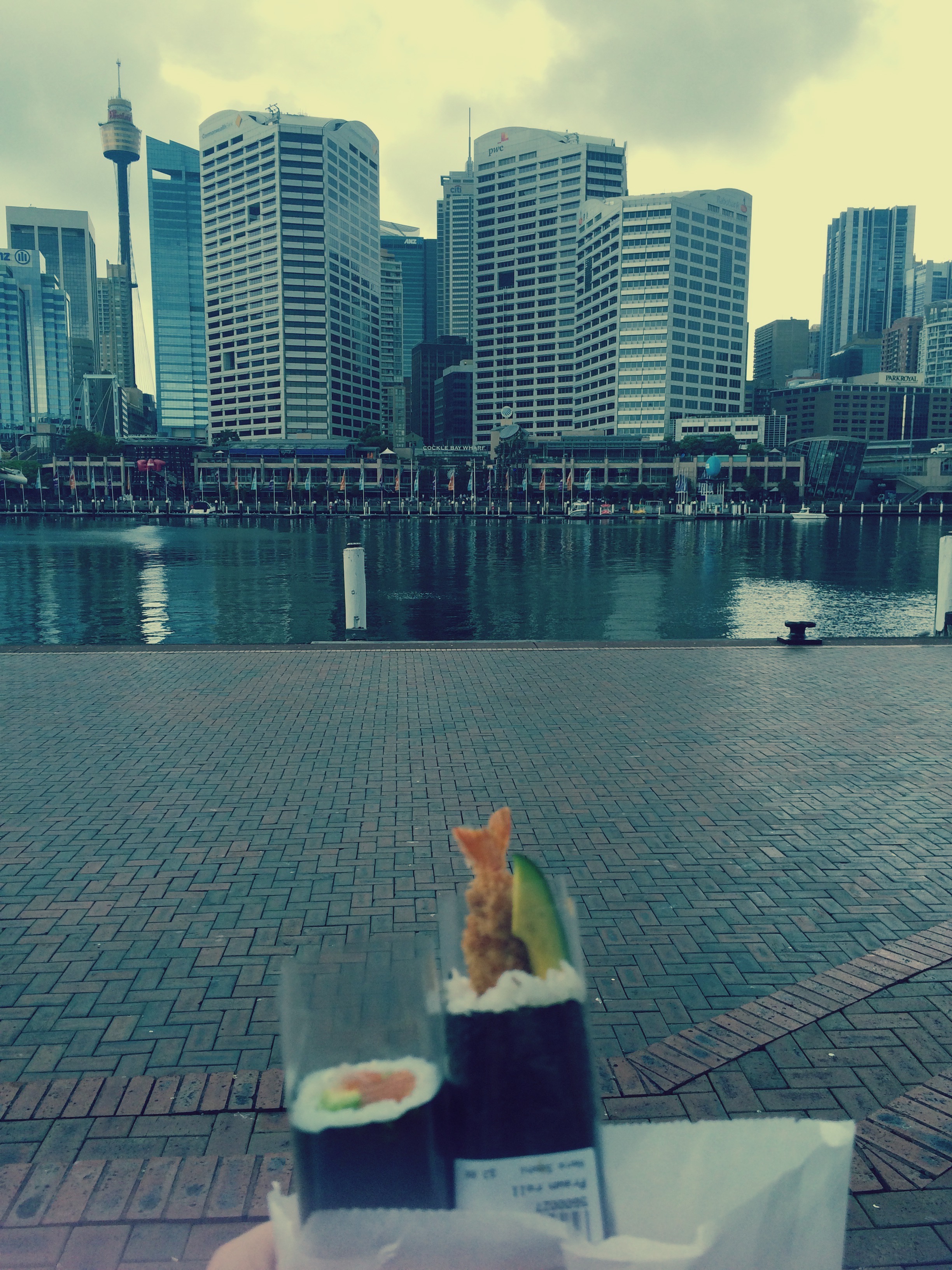 Sydney in general is famous for it's delightful cheap sushi rolls to go. You can purchase 1 or 2 or 3 of them, it's up to you, in the Harbourside shopping center and savor them on the stairs of the harbour. Caution: hungry Aussie Seagulls are notorious for stealing food from naive citizens. Protect your little roll from their snapping beaks!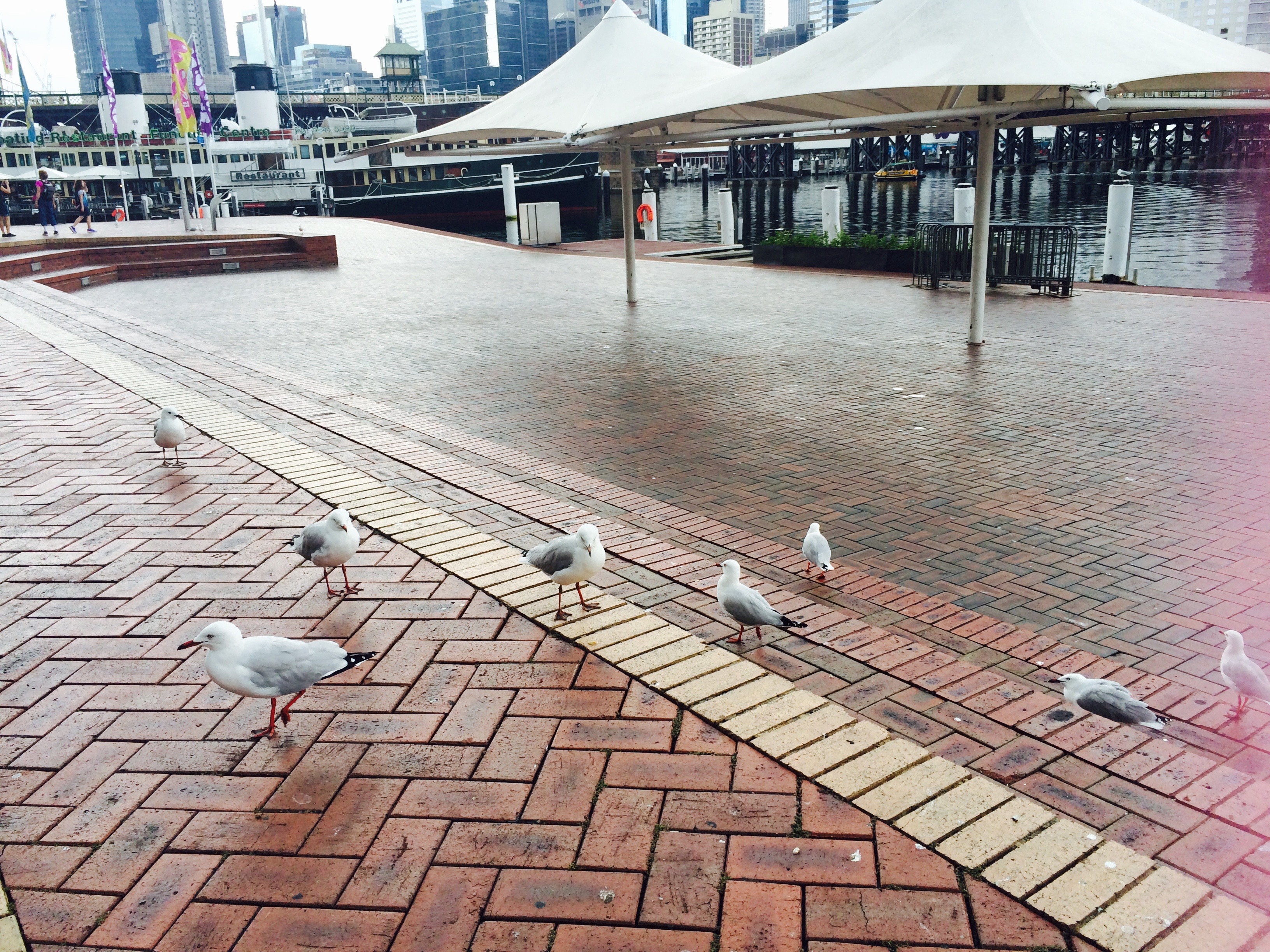 By day you can also visit various attractions like the largest cinema in the world, IMax, Chinese Garden of Friendship, Sea Life Aquarium, Australian National Maritime Museum and many other activities. Unfortunately there is hefty price tag on all of these pleasures, which are by the way very touristy, so be careful not to spend your whole budget in one day. You still need money to experience this dynamic spot by night: trendy bars, funky nightclubs and nice party vibes.
Insider: If you love clubbing all night long, the Sydney CBD will ruin your expectations. First of all you need to be 18 years old and be able to present your passport or ID in combination with a driving license. The bouncers are very strict, so if you show only for ex. your European ID, they will send you back home. Additionally no alcohol is served after 1:30 a.m. and at 3 a.m. is time to find a place to rest your shaky dance legs. 
Another great happening in the whole city of Sydney is the celebration of the Chinese New year. It's in February and it's one of the most anticipated events in the whole city. There are always spectacular parades, huge food markets and astonishing fireworks in Darling Harbour by night.
Bondi Beach
The chocolate side of Sydney is it's glorious beach sides with incredible views of the vast Pacific Ocean. The iconic Bondi Beach is attracting locals and tourists at any time of the year with it's picturesque sandy beach and cute town. There are many places to enjoy a tasty coffee and some breakfast before you go to catch a perfect wave. Careful of the strong current, which can drag you towards the razor sharp rocks. If you still want to submerge yourself into safe waters, then go to the amazing Iceberg swimming pool, just next to the ocean. Bondi is also known for it's obsession for perfect bodies and beautiful people.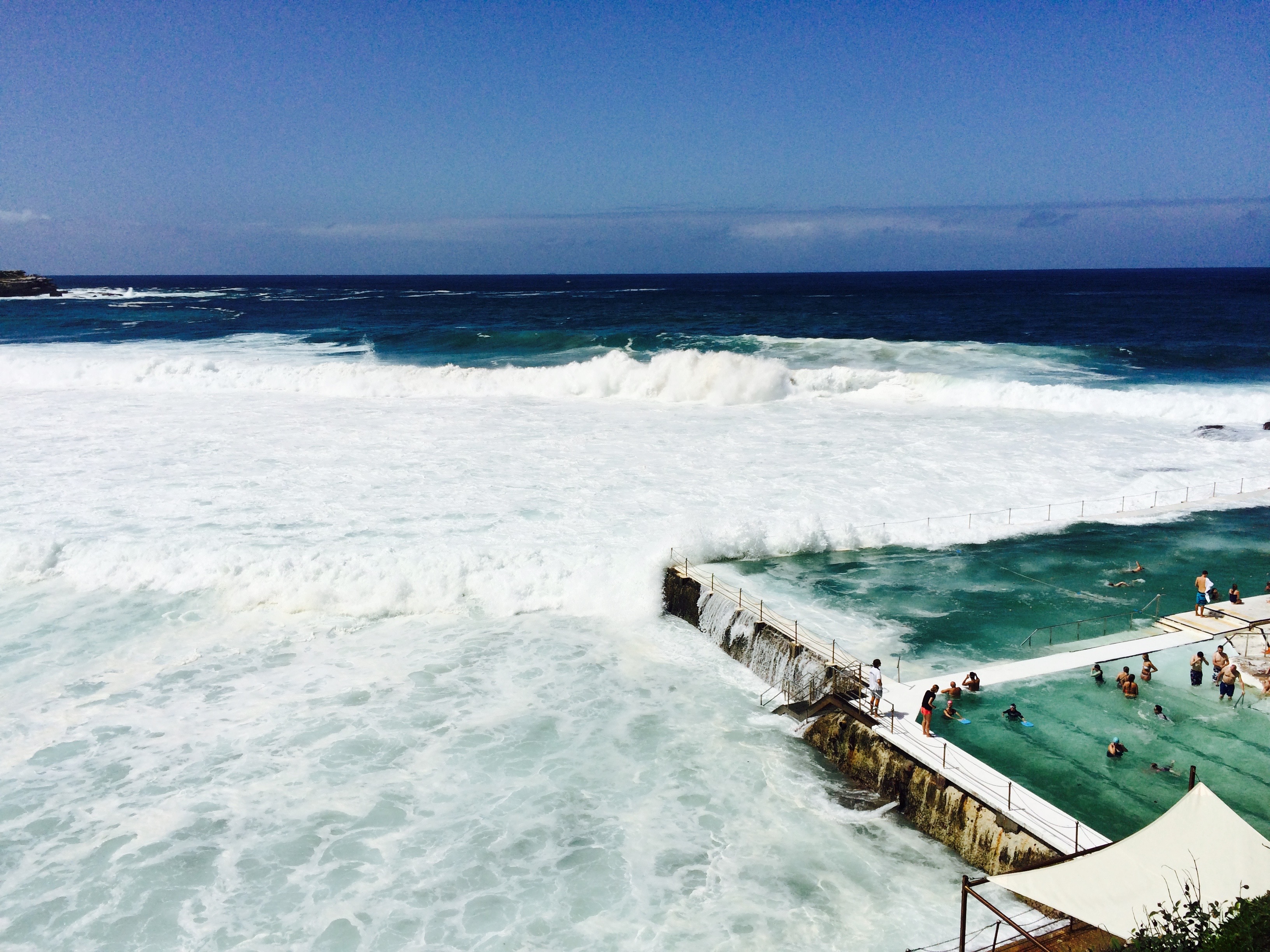 It doesn't matter how tired you are or if you hate walking, you should absolutely do the most spectacular 6 kilometre walk from Bondi to Coogee. It's a coastal route, which will lead you to Sydney's most iconic beaches, like Tamarama, Bronte and Clovelly Beach. My favorite is idyllic Bronte Beach, the seaside gem of the eastern suburbs. It's a less populated spot with a terrific natural champagne ocean pool and saltwater lap pool. Perfect place to relax and get a sexy tan.
Manly Beach
There is another splendid beach in Sydney, Manly Beach, which you can reach by ferry from Circular Quay near Harbour Bridge. Get Hop-on Hop-off Harbor Cruise Ferry Ticket and enjoy the ride. Manly's tranquil inner-harbor beach filled with sophisticated dining and shopping streets, attracts all kind of visitors. Most of the people that I met in Australia, said that Manly Beach is their favorite.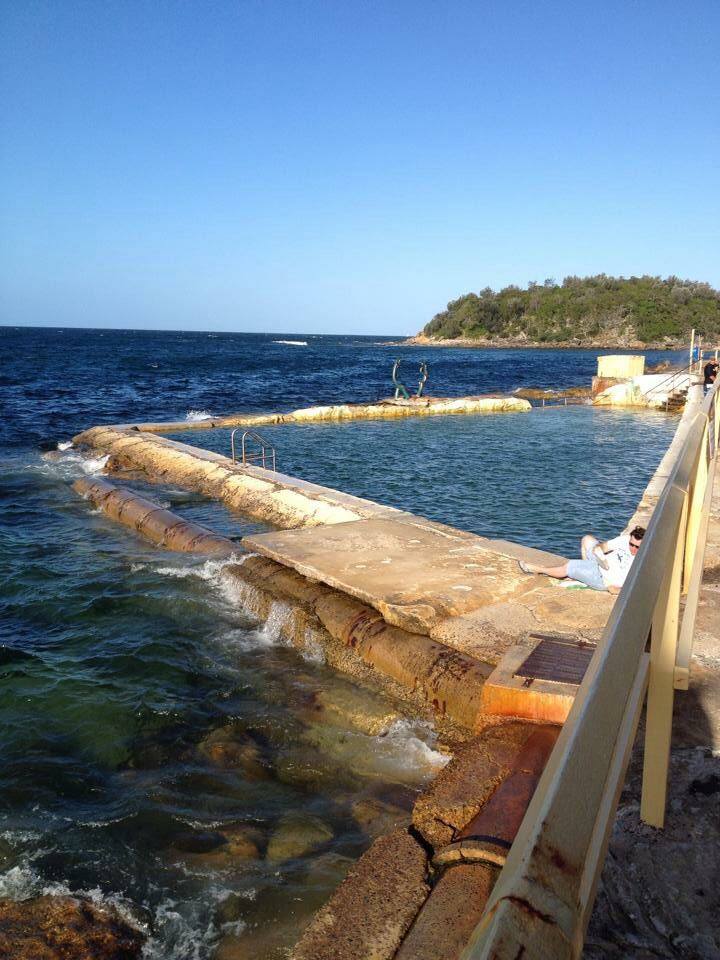 P.S.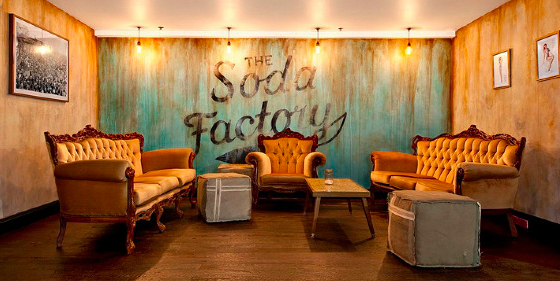 It's impossible to write about all the amazing things, that wonderful Sydney offers to it's citizens and visitors. You need to explore the metropolis by yourself. But there is one more place that I would love to suggest. The Soda Factory, a place where retro quirky meets underground modern times. There is a hidden door that leads you straight into one of Tarantino's movies. You will be served with American-inspired food, fancy hot dogs and alcoholic milkshakes topped with cream. You need to know this place, not to miss the entrance. So let's say, it's a marvelous insider!