There is no other place like Coene's Bar & Eatery in the whole of Wellington city. The simple reason is the scenic view where the metropolis meets the glistening waters of the bay. The magnificent restaurant has an ideal location along Oriental Parade, just a lovely winding stroll away from the city`s core. The building started it's life as part of an American navel base during World War 2. Nowadays it's an exciting mix of a sophisticated environment and relaxed atmosphere, where every guest is "Whalcome".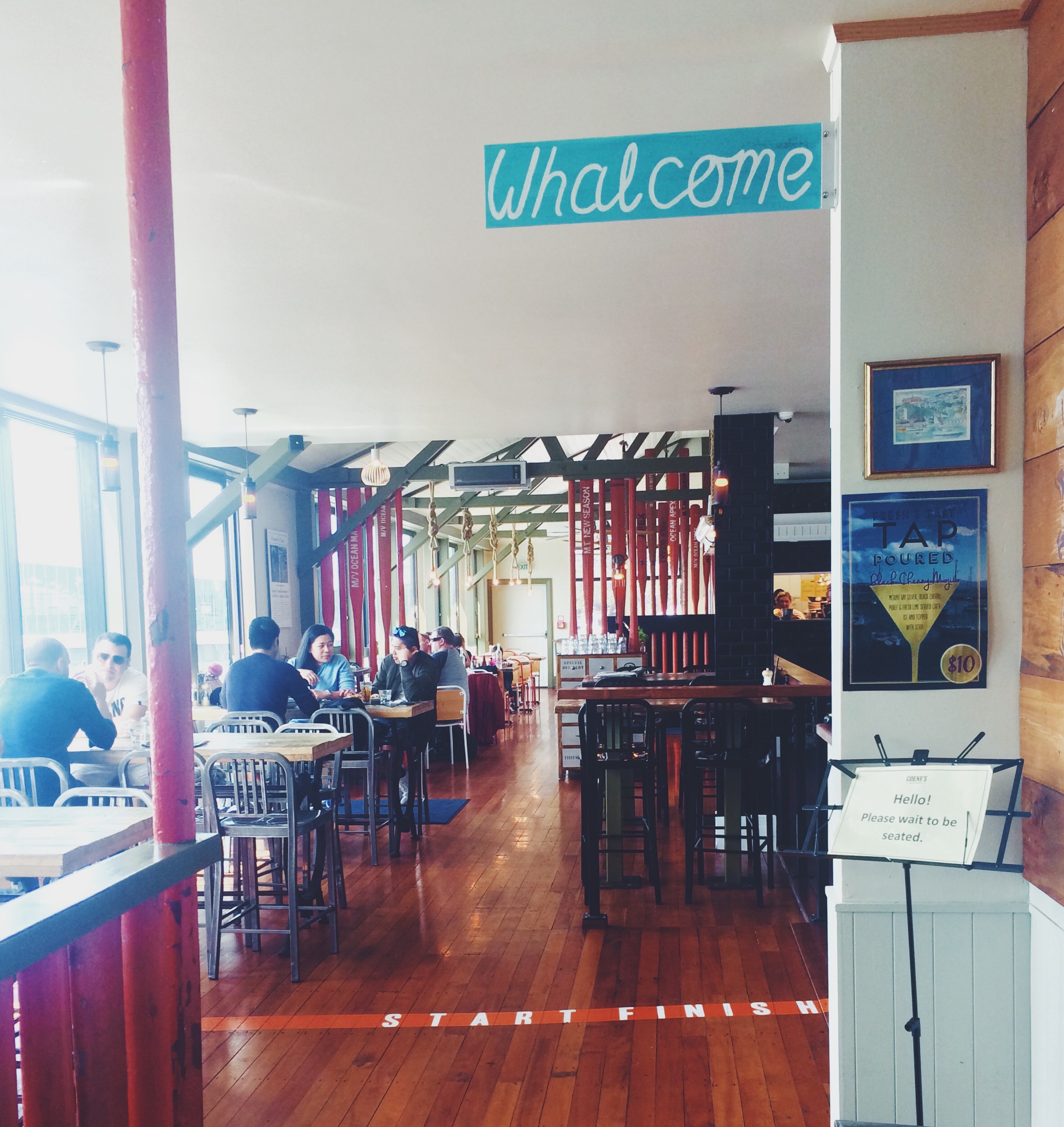 Even though being in close proximity to the heart of the city, it lets you immerse into a tranquil holiday atmosphere. The perfect place to get away from the busy streets and enjoy delightful food and heartwarming service. Apropos the service: Coene`s  staff will make you feel like home. But let me tell you more about another highlight of this eatery: Delicious food.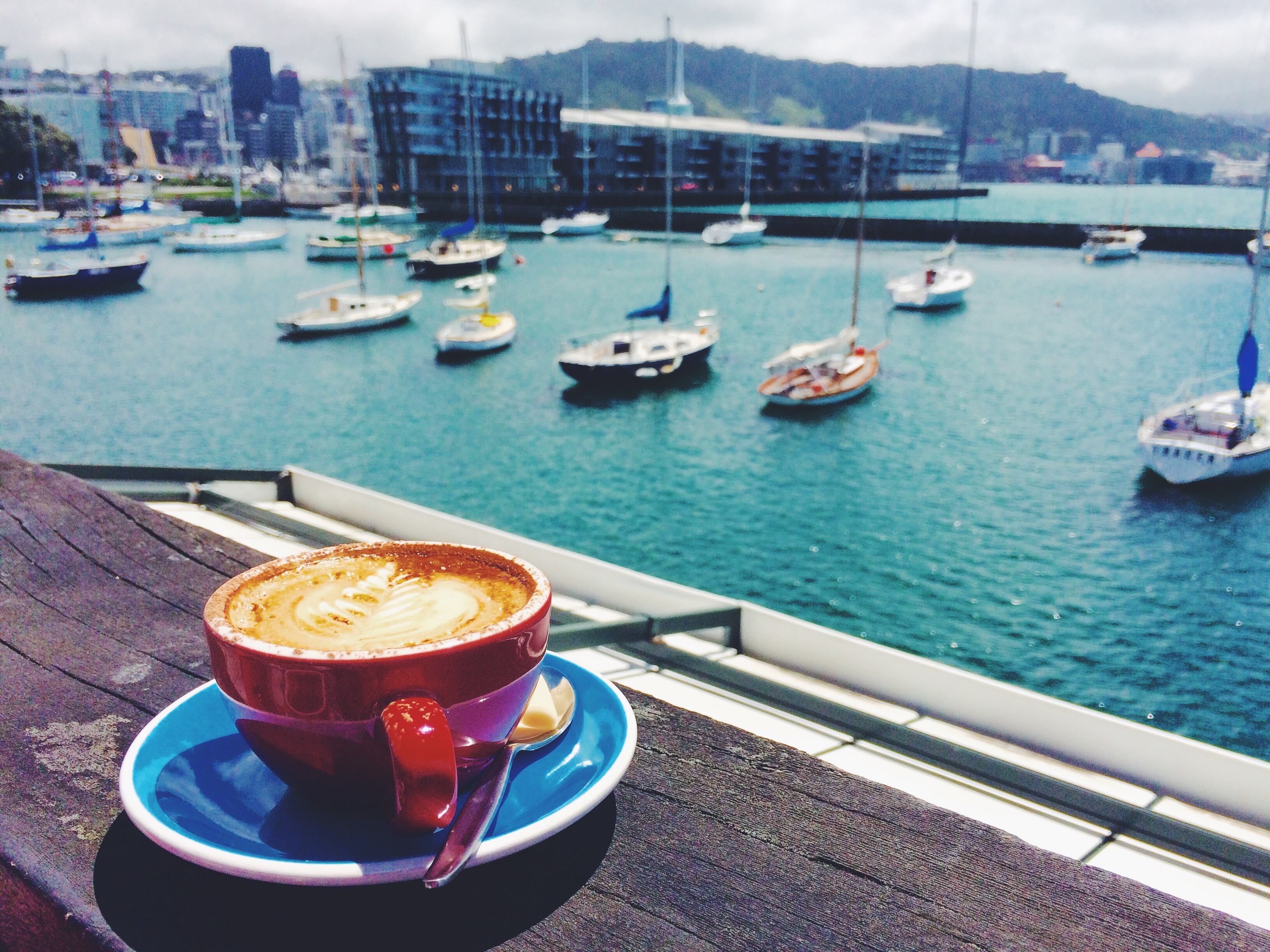 The first savory creation on the plate was Coenes Cookout: Potato Rosti, Bacon, Tomato, Poached Eggs, Black Pudding, Roasted Mushroom w Smoked Tomato Relish & Toasted Sourdough. The composition was not only appetizing but also scrumptious. It's a perfect meal for food lovers who like to try a bit of everything without overeating.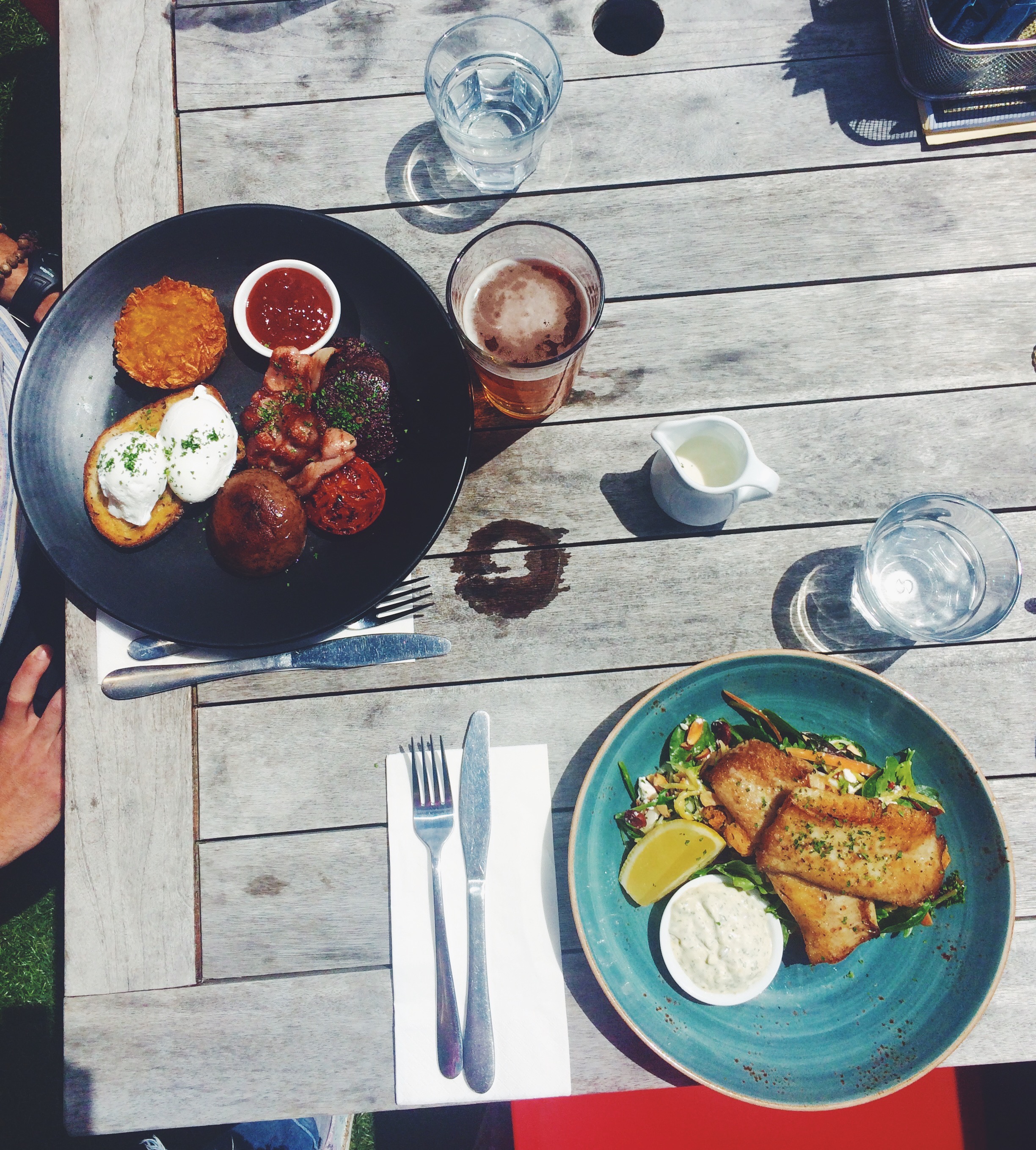 The other plate was served with roasted cauliflower salad with cranberries, almonds, herbs, chili, coconut and Tarakihi fish from the market. The salad which was full with refreshing flavors was perfectly complimented with the juicy panfried white fish. The portion had a good size as to leave some room for the sweet conclusion.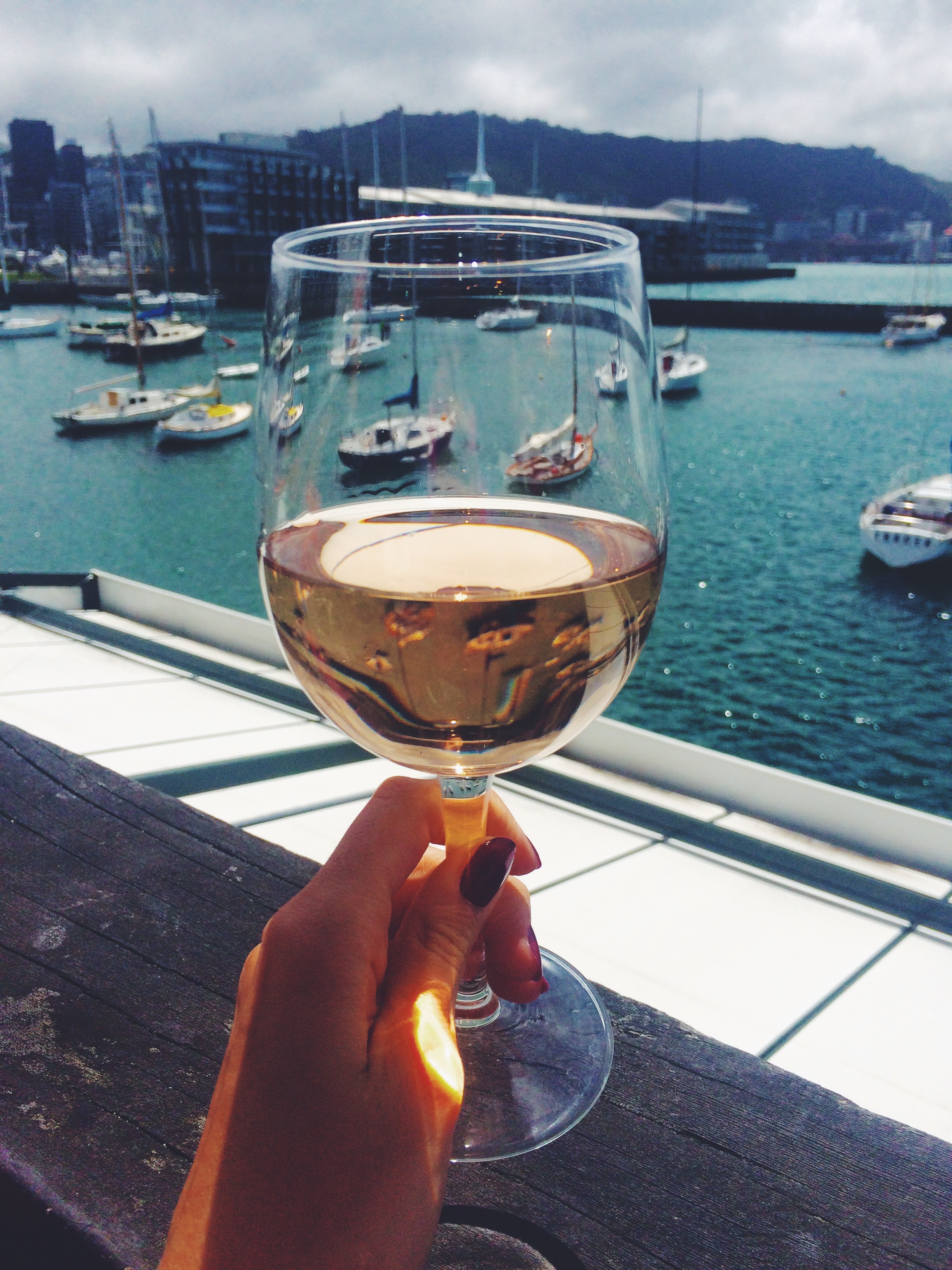 While we were waiting for our sweet sins to arrive from hell's kitchen we decided to clink our glasses for the sun. To my positive surprise the lovely waitress informed me that they have French Rosé Chateau Routas, which is excellent. Marvelous is also that the prices are nor higher than anywhere else in Wellington city.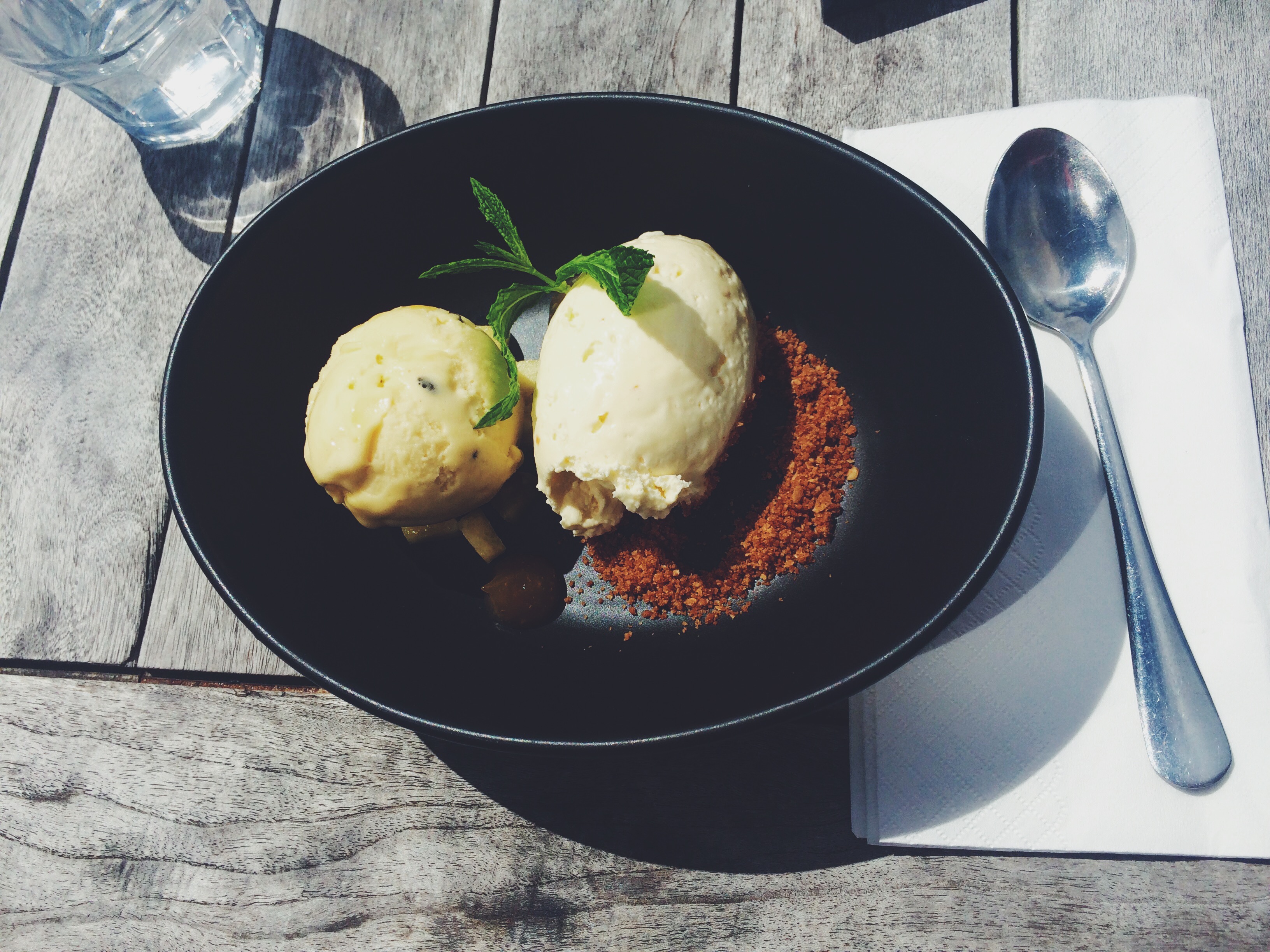 We didn't have to wait to long for our desserts. One of them was sweet and sour pineapple & passionfruit cheesecake. It's an interesting and mouthwatering interpretation of a classic cheesecake. Doubtlessly my favorite combination! The other one was a calorie bomb banoffee parfait with salted caramel, peanuts, choc brownie & ganache. An incredible dessert and a dream for every chocolate and caramel enthusiast! Both desserts will let you forget reality for a moment.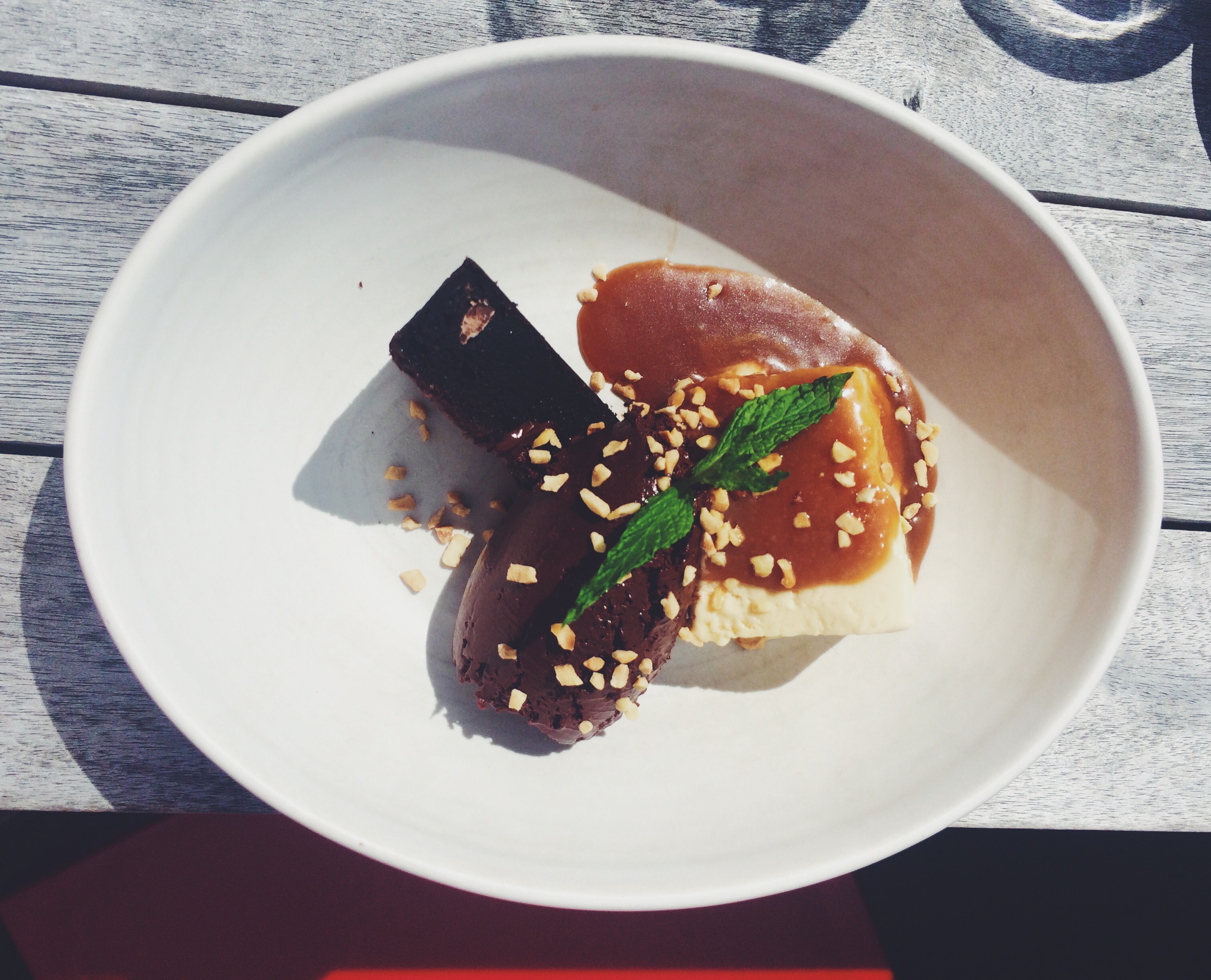 …And when you open your eyes you will see the splendid view of the harbour. Don't forget life can't be always perfect but the moments at Coene's place can be!