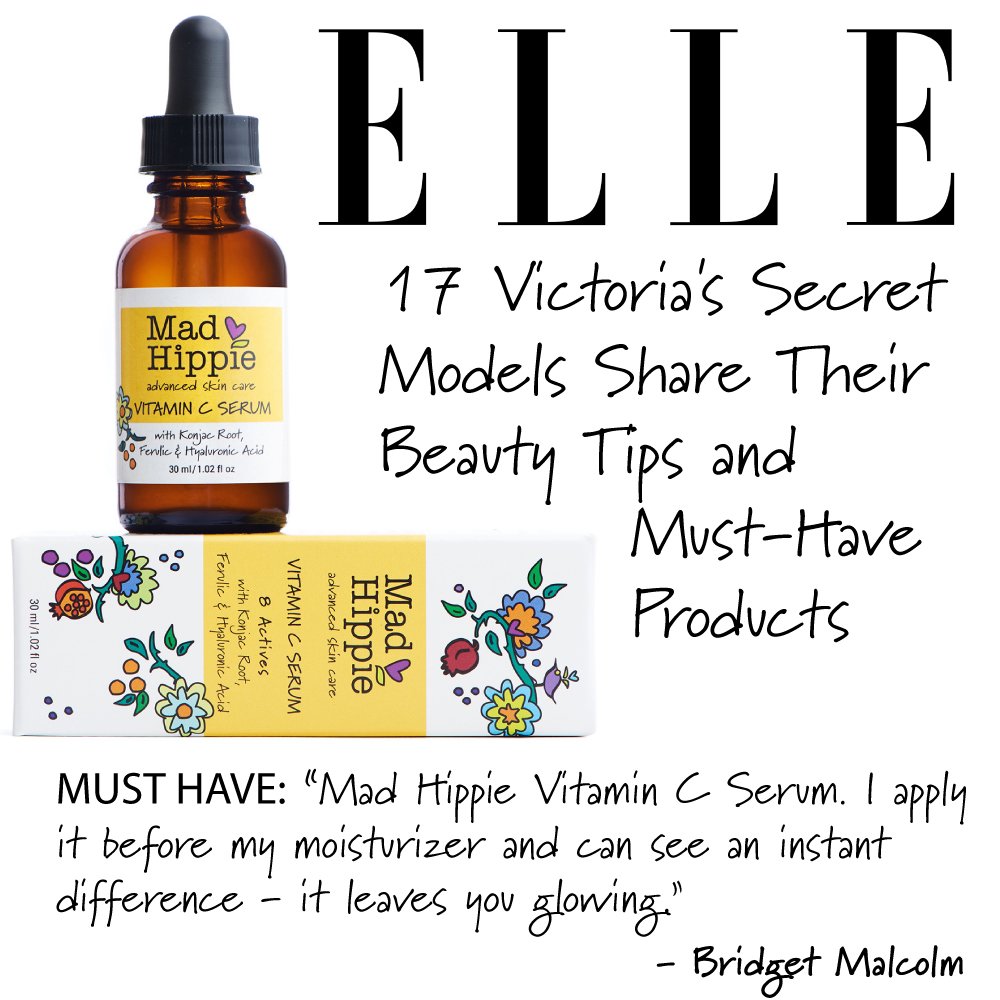 I got to know the great Vegan Organic Skin Care brand Mad Hippie by accident online. Ever since I'm using it and decided to share with you my authentic review about these awesome natural face products.
About organic skin care line Mad Hippie
Mad Hippie is an affordable vegan skin care line that has been founded in Portland, Orego. Since then it has become a must of the skin care routine of many girls and women. Slowly but right it's also reaching us Europeans. So the facts that make Mad Happie simpatico: The majority of the products are vegan and cruelty free. The philosophy of the company is to create skin care that doesn't harm the environment and furthermore $1 from every sale is donated to The Wildlife Conservation Network. I would say Mad Hippie is not just vegan & cruelty free skin care but also a life style brand.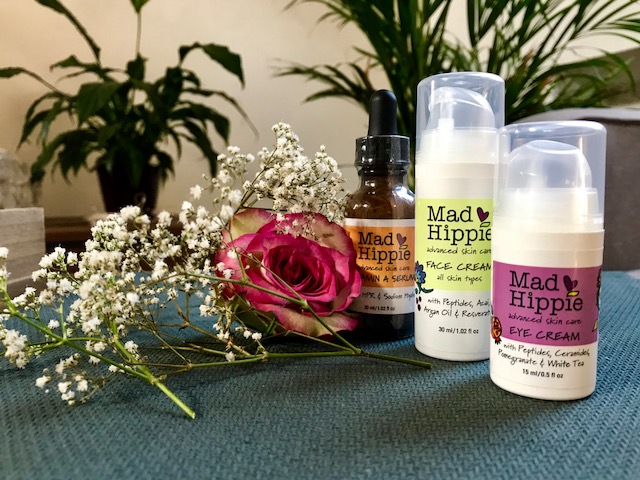 Mad Hippie also believes that the efficiency of the anti-aging creams lays in the secret of combining several ingredients and not just 1 or 2, the way many companies prefer to do nowadays. All in one after getting to know Mad Hippie's story closer I decided to try them and see how it works.
Mad Hippie Reviews
Mad Hippie Eye Cream Reviews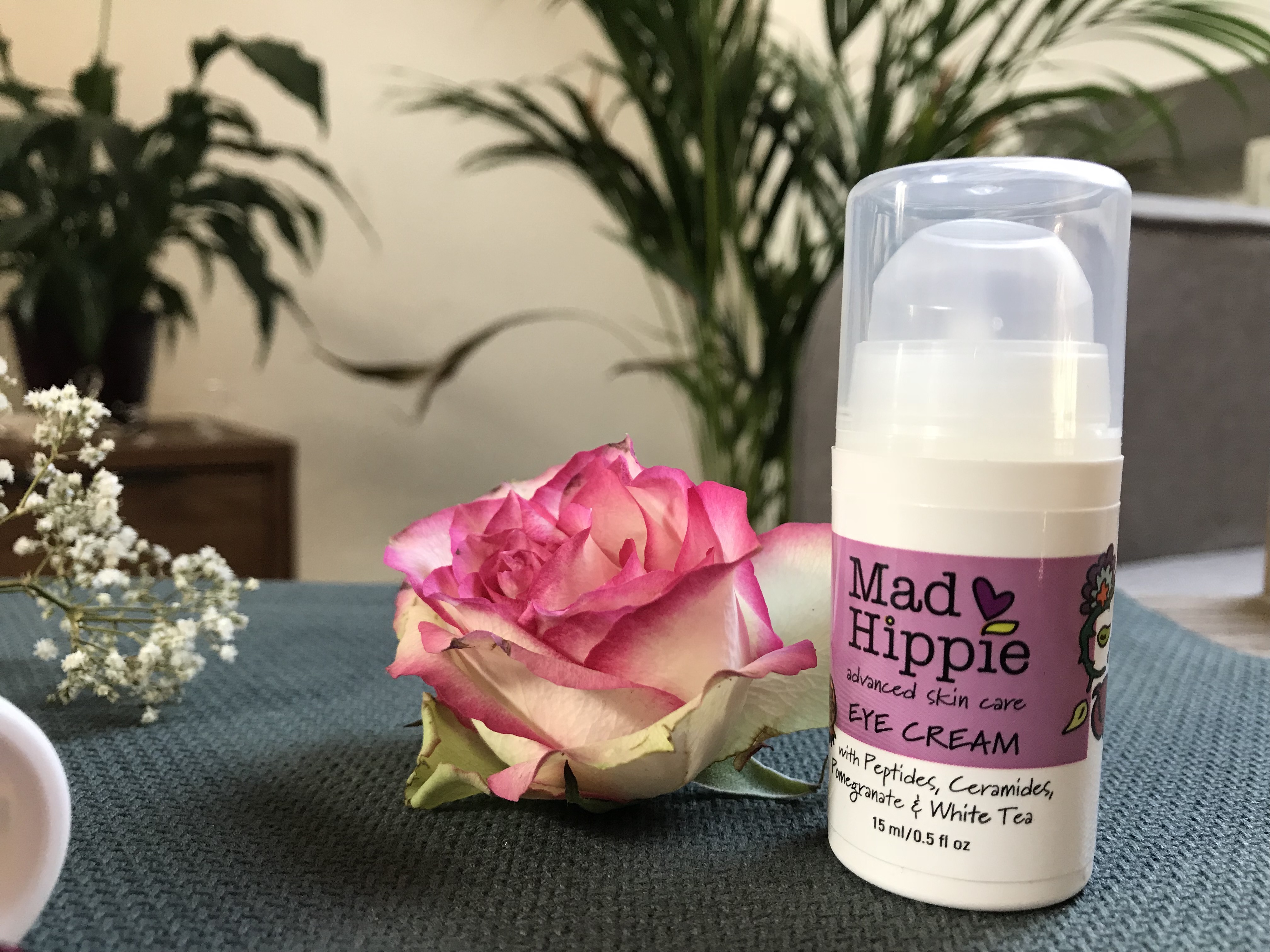 Something so delicate like our eyes needs good and efficient care. It's also not easy to find a good eye cream that doesn't cost a fortune. After Mad Hippie eye cream review Now I will definitely stick to this product and I will suggest it to everyone.
My order arrived within a week and I didn't hesitate to try the products. The Eye Cream has a light creamy consistency that needs a bit of time to absorb but it helps to prevent the appearance of dark circles and puffiness around the eyes. Various ingredients like Vitamine C, B3, E and white tea help to protect your skin from aging. It's always a personal opinion if you believe in the miraculous help of anti-aging creams but Mad Hippie eye cream doubtlessly hydrates the skin around the eyes and gives the skin some fresh brightness.
Mad Hippie Vitamine A Serum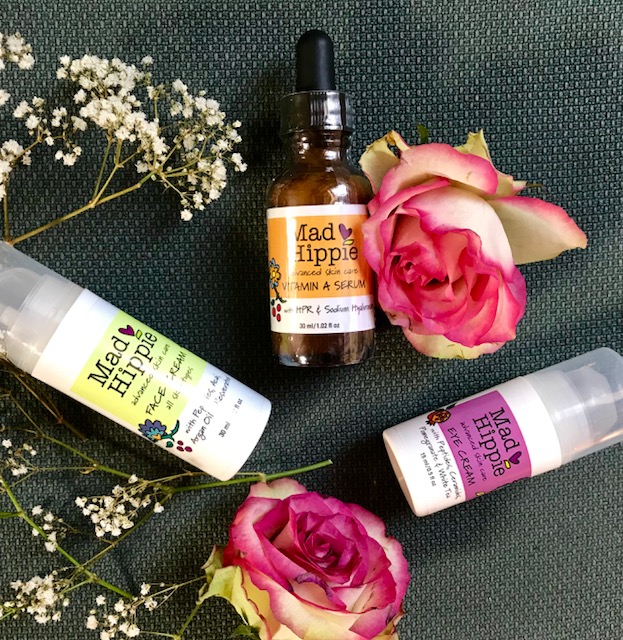 For those who don't know serum should be always used in the combination with your moisturizing face cream. The goal of every serum is to stimulate skin cell function. Mad Hippie Vitamine A Serum is a good mix of anti-aging highlights that help to improve, tighten and moisturize the skin. The main goals of these products are wrinkle reduction, firming, exfoliation and discoloration.
In my opinion Vitamin A Serum has a bit of the "typical" smell of a natural product, it's not bothering though. It needs to be used in the evening skin care routine 10 minutes before applying the main face cream. I could already notice the positive effects after just 2 days of using it. My skin (I have a normal type) started to look limped up, fresh and with less wrinkles around mouth and on the forehead. Nevertheless I've mentioned it already before I've been using it with Mad Hippie Face Cream.
Natural Face Product: Mad Hippie Face Cream Review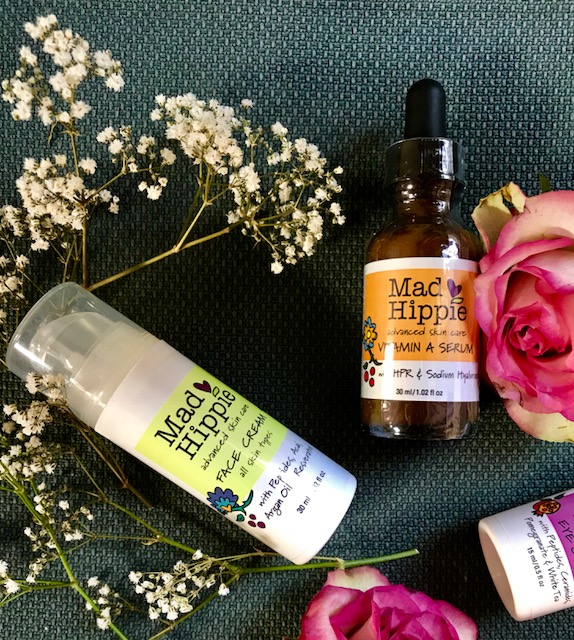 The Mad Hippie Face Cream includes 13 different actives that promise to hydrate your skin and reduce signs of aging. I like this natural face product, it has a pleasant floral scent and is easy to apply. Mad Hippie Face Cream absorbs very fast and doesn't leave any greasy feeling on your face. You need only a pearl size amount of cream to use. The after effect of the smooth skin and all-day-long hydrated skin is priceless. It says that it's applicable to all skin types and with my normal skin type I have no issues when using it. All three products last around 3-4 months. All in one I would recommend to try it too.
Where to buy Mad Hippie Skin Care Products
There are various possibilities to buy vegan and cruelty free skin care products online. You can buy it on their official Mad Hippie Website. But if you live in Europe or you would like to have it a bit cheaper it's better to get the skin care at iHerb.com like I did. 
Here you can find some more interesting reviews!